Common Ivy - September 2019
It was another dreadful morning weather-wise for my photo shoot in dad's garden this weekend, with not only heavy rainfall to contend with, but also gale force winds.
This meant that I had a rather quick journey around the garden trying to capture a few interesting images.
My first port of call was at these Common Ivy (Hedra helix) flower buds, which would eventually turn into lovely plump black berries.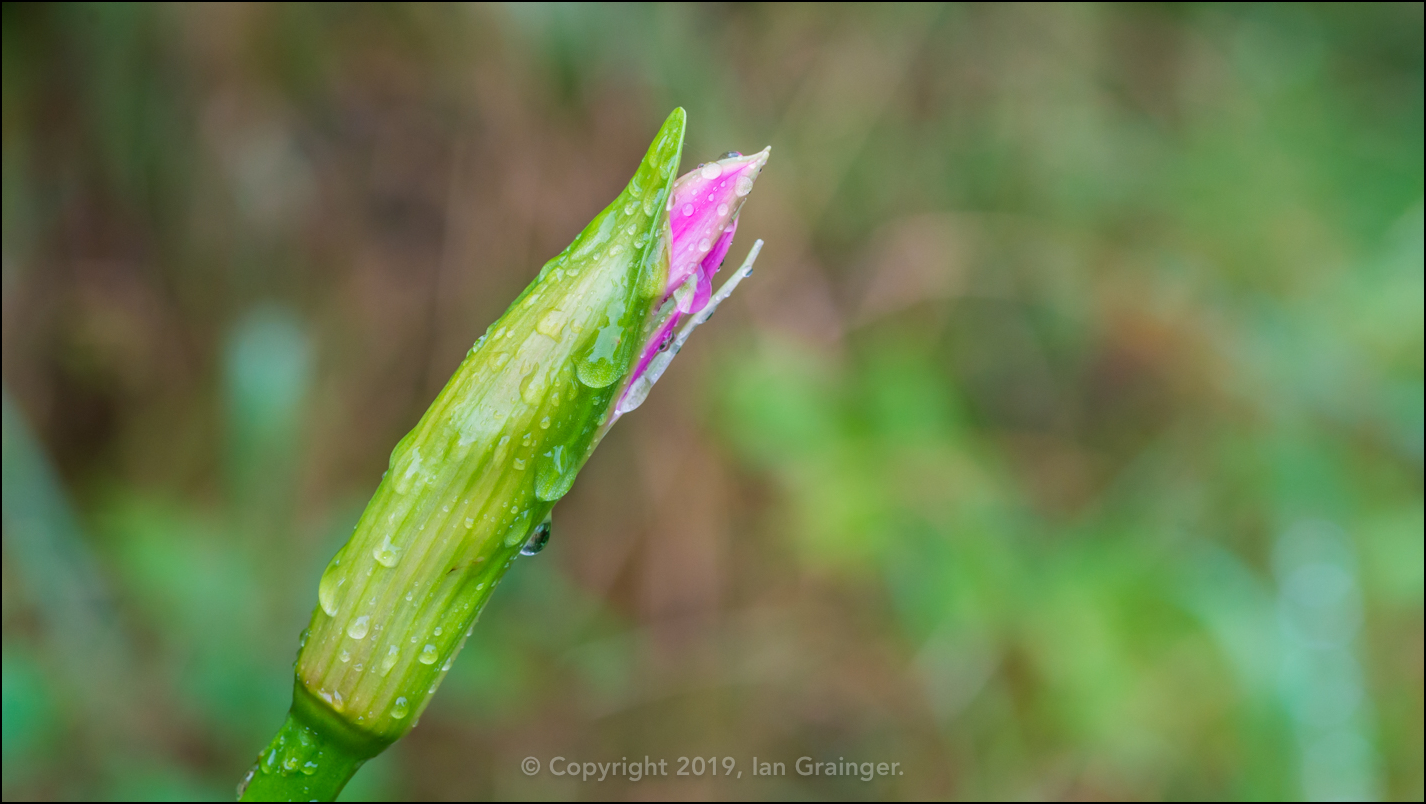 Nerine Bowdenii - September 2019
I was actually rather shocked by my next find - a Nerine (Nerine bowdenii) flower bud! There were two pots of these in the garden, but they'd been somewhat neglected this year, and had shown no signs of flowering. However, this weekend there were at least a couple of flower spikes emerging from each pot.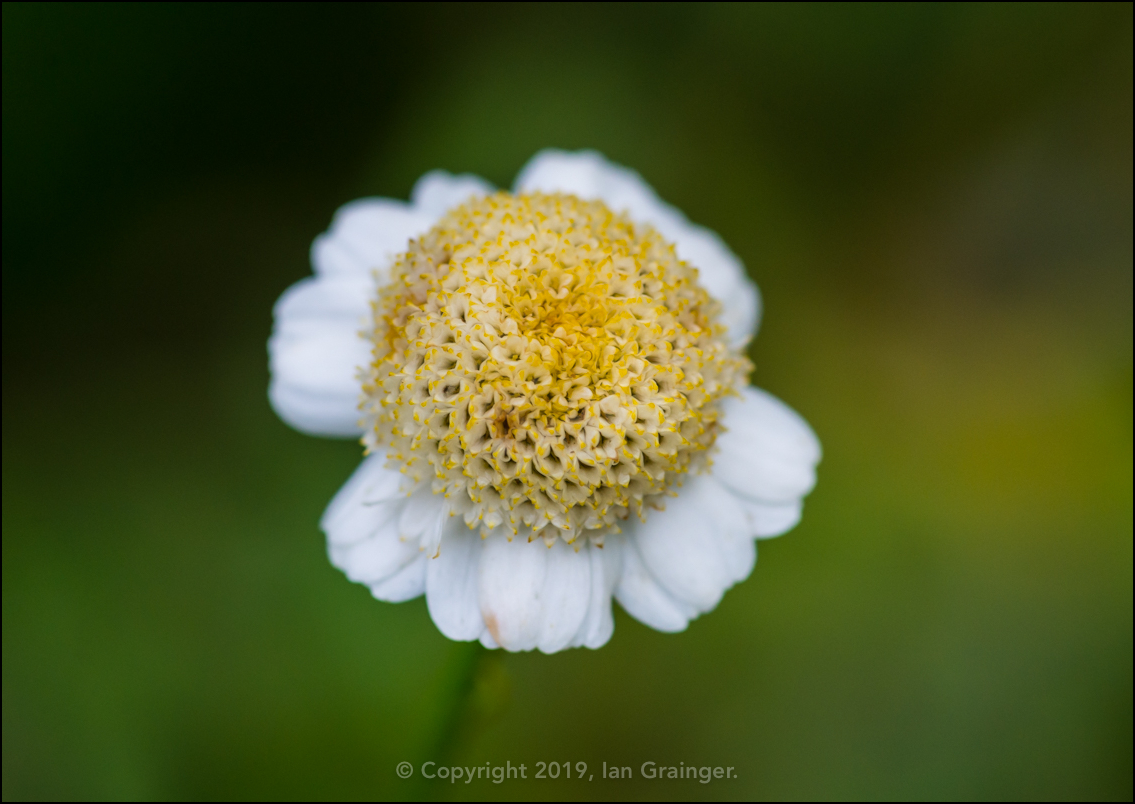 Feverfew - September 2019
There were some lovely Feverfew (Tanacetum parthenium) blooms growing alongside the Nerines, but goodness knows how they'd survived the neglect!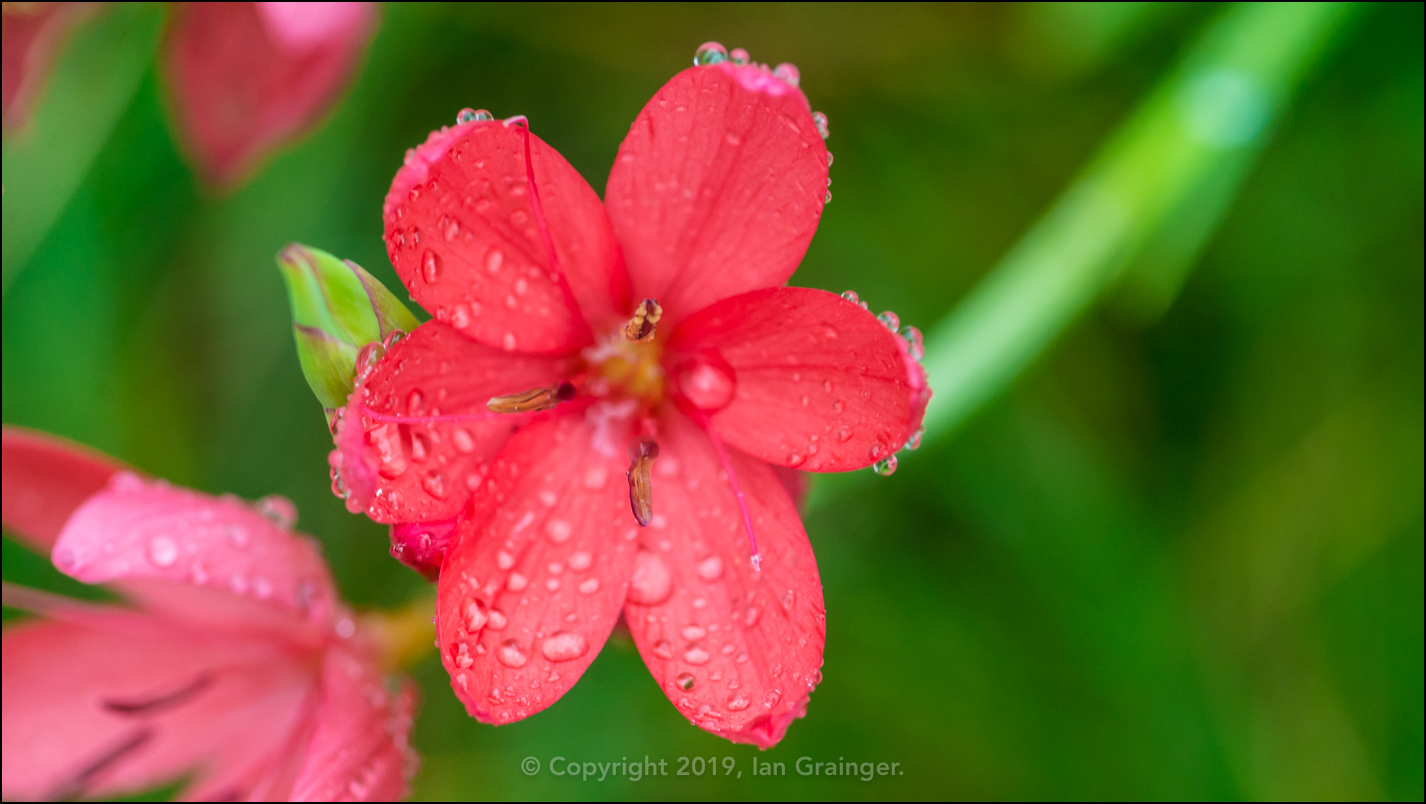 Wet Lily - September 2019
The River Lily (Hesperantha coccinea) blooms that I thought had been dug up were also prospering on neglect, and seemed to be enjoying the recent wet weather too.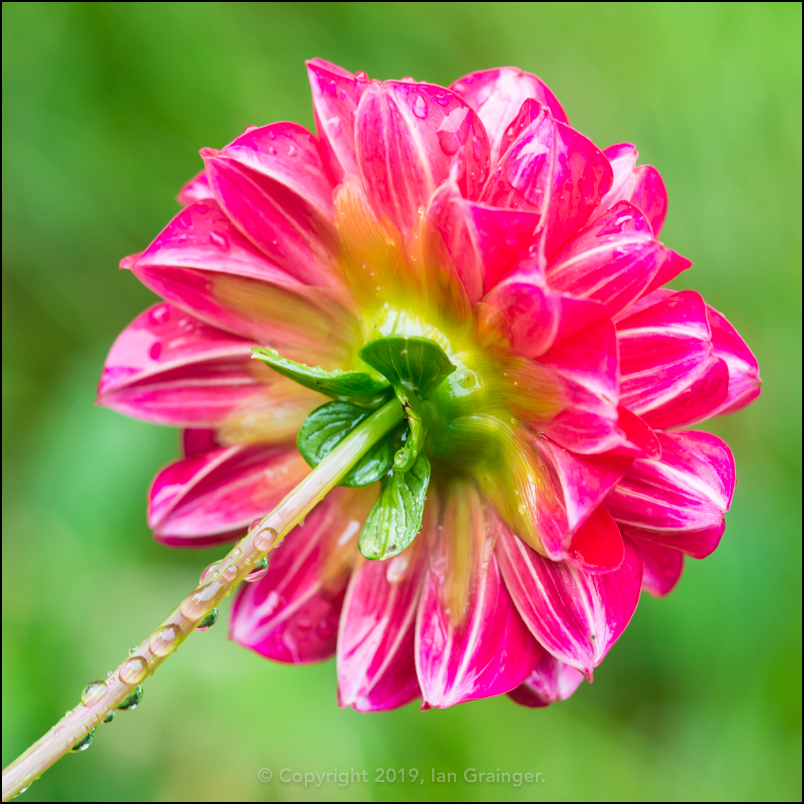 Rear View - September 2019
It's always nice to get a different perspective on a subject, and I thought this Dahlia looked just as beautiful from the back as it did from the front.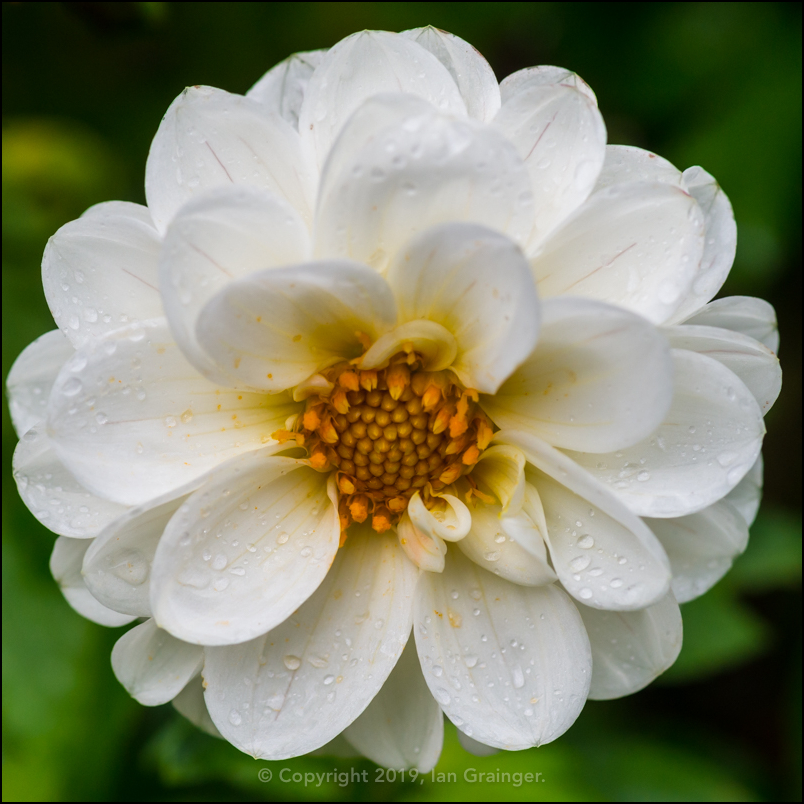 Bright Dahlia - September 2019
For such a dull rainy day, it was quite nice to see that some flowers were still shining in the garden. This white...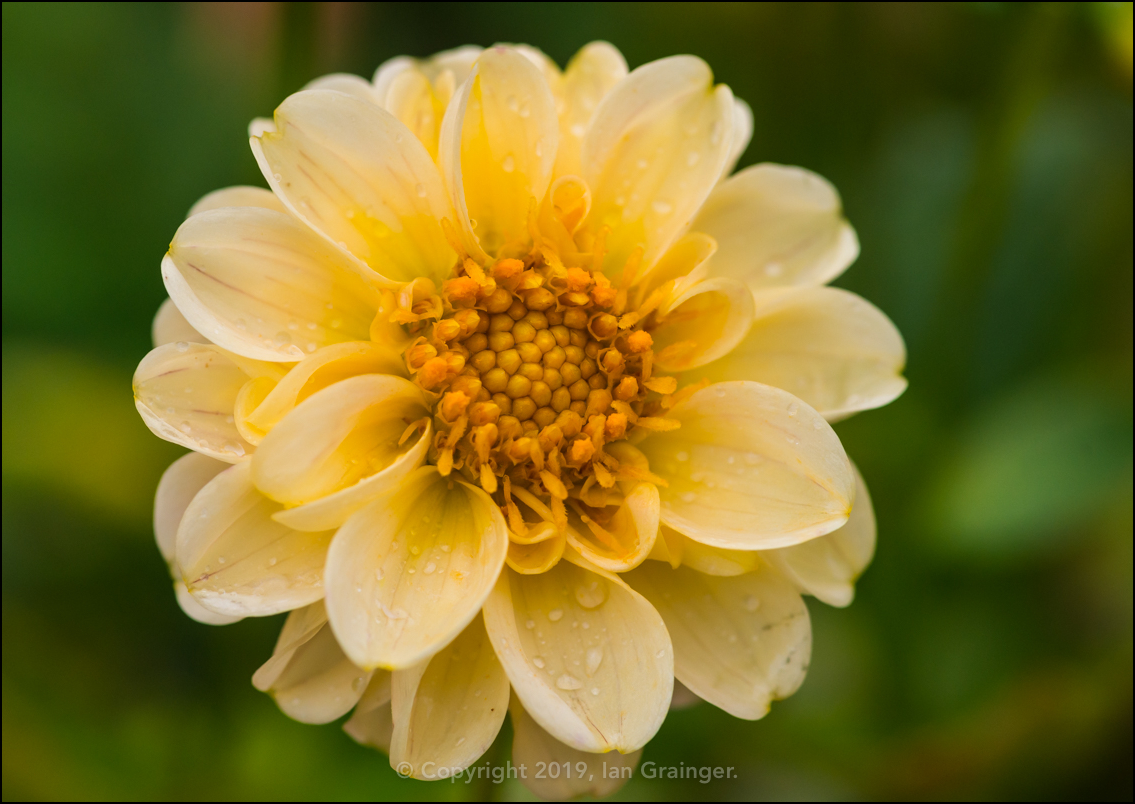 Autumn Bloomer - September 2019
...and this yellow Dahlia were prime examples.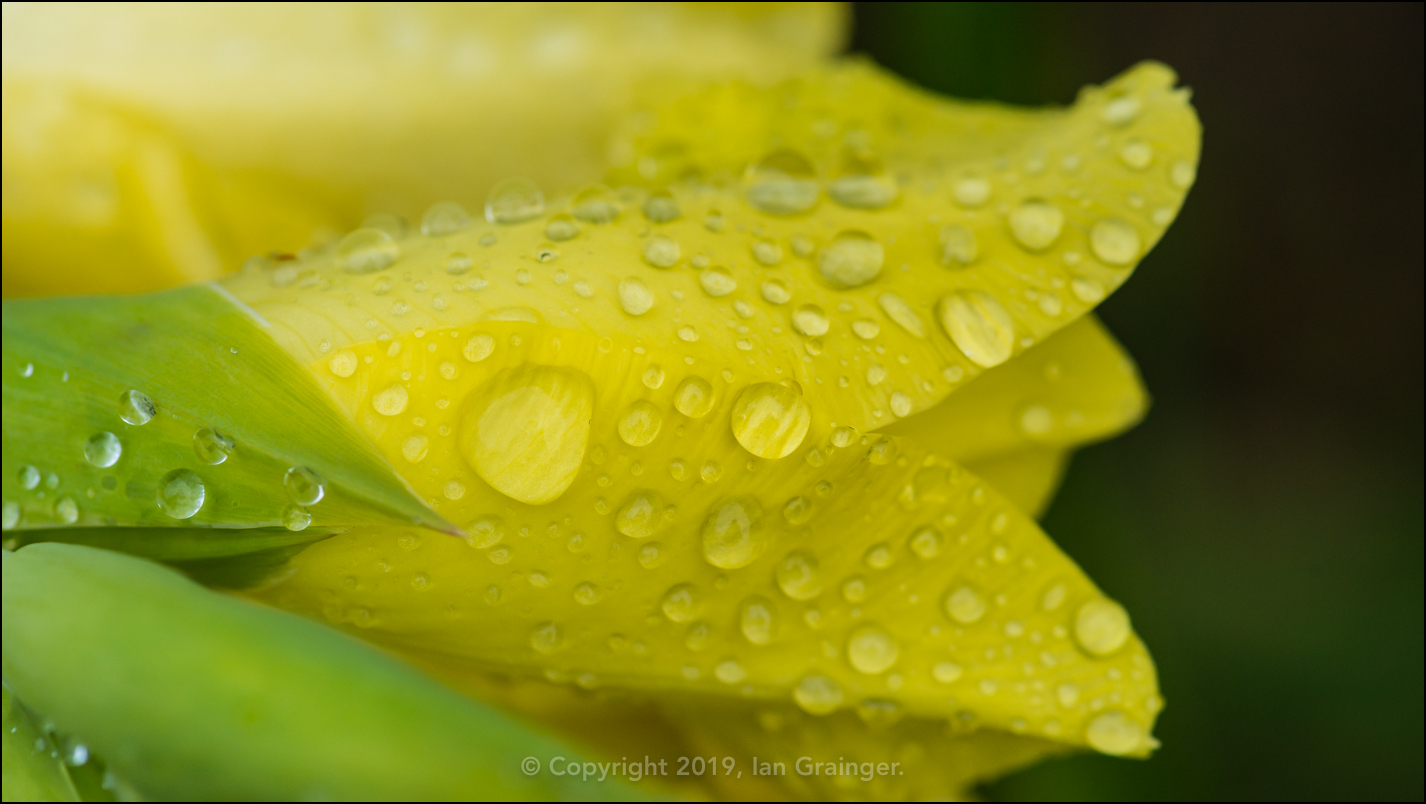 Wet Gladiolus - September 2019
The Gladiolus were coming to an end, and were faring quite badly against the gusting winds, but their petals still looked pretty when covered in raindrops.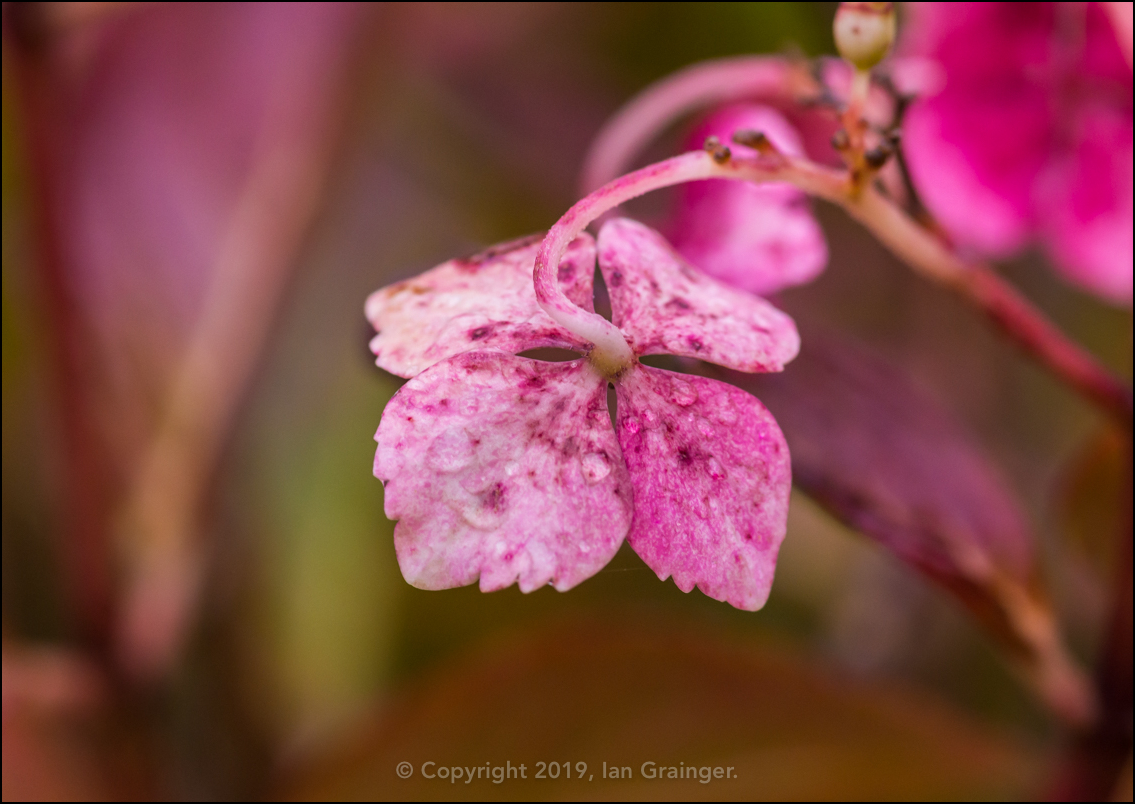 Autumnal Bract - September 2019
There were several signs that Autumn was upon us. As well as the changeable weather, the Lacecap Hydrangea (Hydrangea macrophylla) bracts had started their slow journey of decay...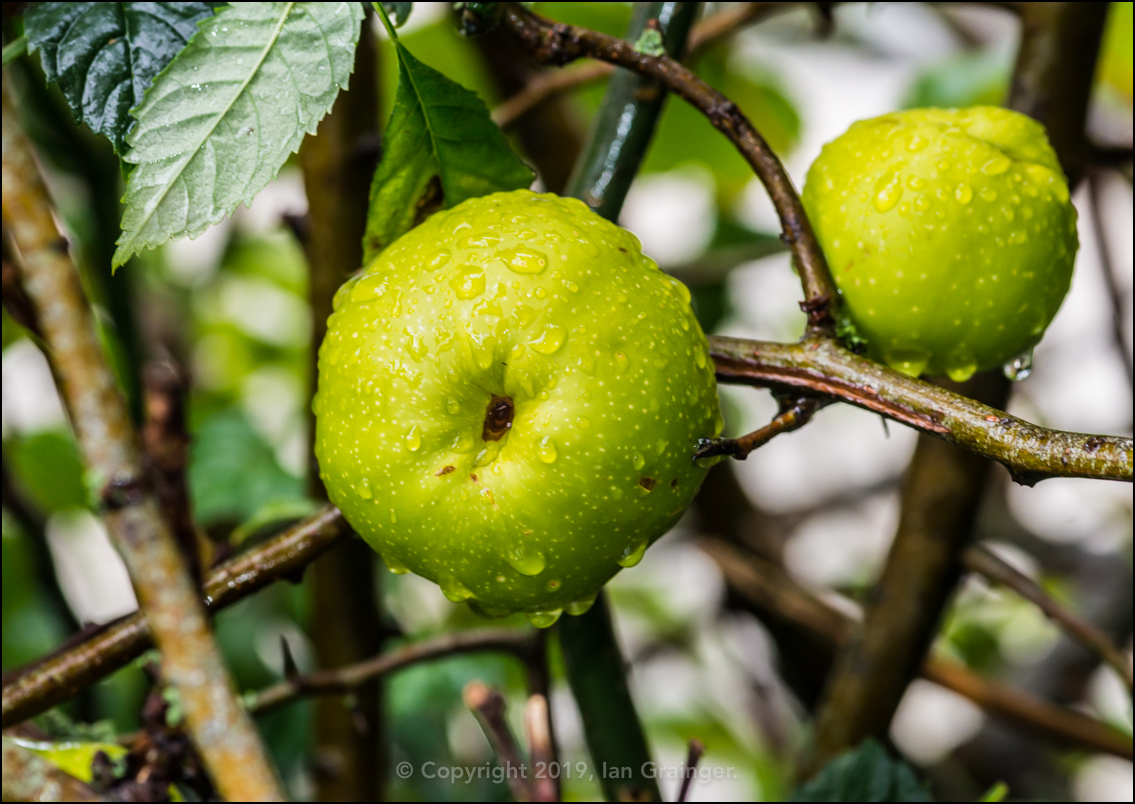 Quince Harvest - September 2019
...the fruit of the Quince (Chaenomeles) bushes were ripening and beginning to fall...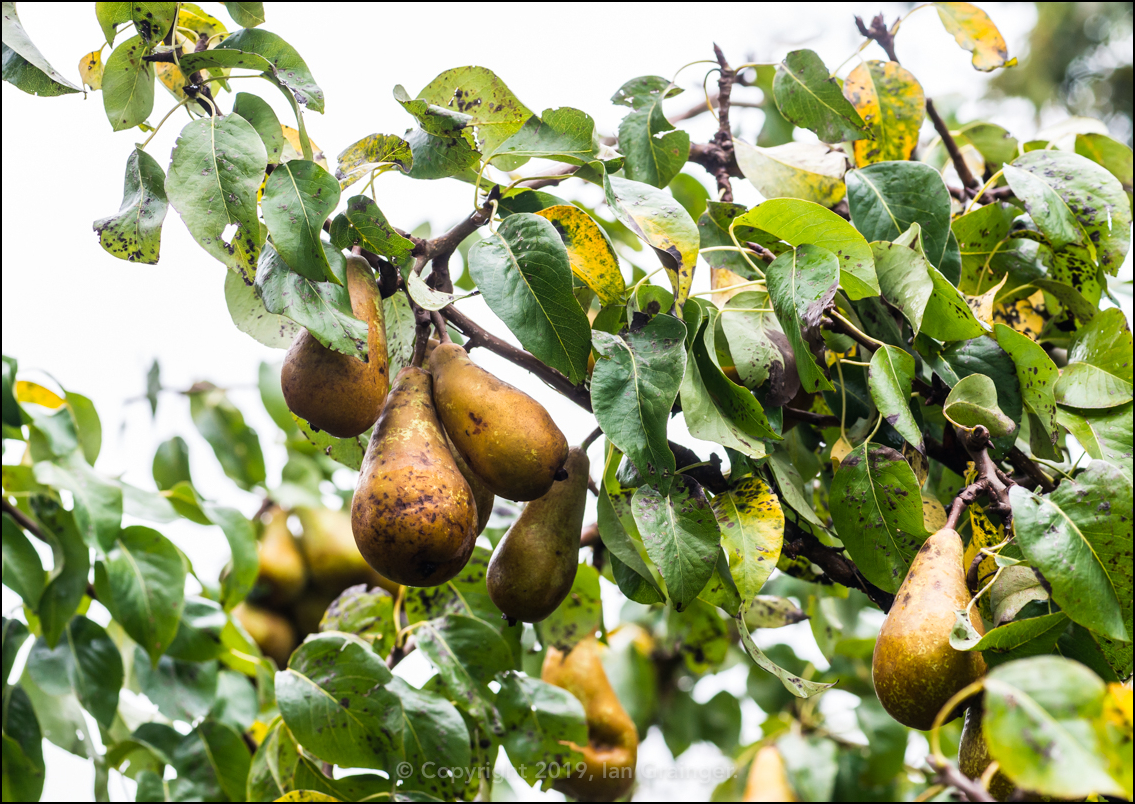 Over Ripe - September 2019
...and the pears on the Pear Tree (Pyrus) were becoming over ripe.
So this week I went with Common Ivy as my Image of the Week mainly because I liked the single raindrop hanging from one of the flower buds...