Returning River Lilies - September 2019
It was a very wet day for my photo shoot in dad's garden this weekend, but that didn't put me off having a wander about looking for content for this week's article.
I thought it was quite appropriate that the River Lilies (Hesperantha coccinea) had returned, especially with it being so wet. Actually, I thought they'd been inadvertently dug up during some garden tidying earlier in the year, so I was really pleased to see them.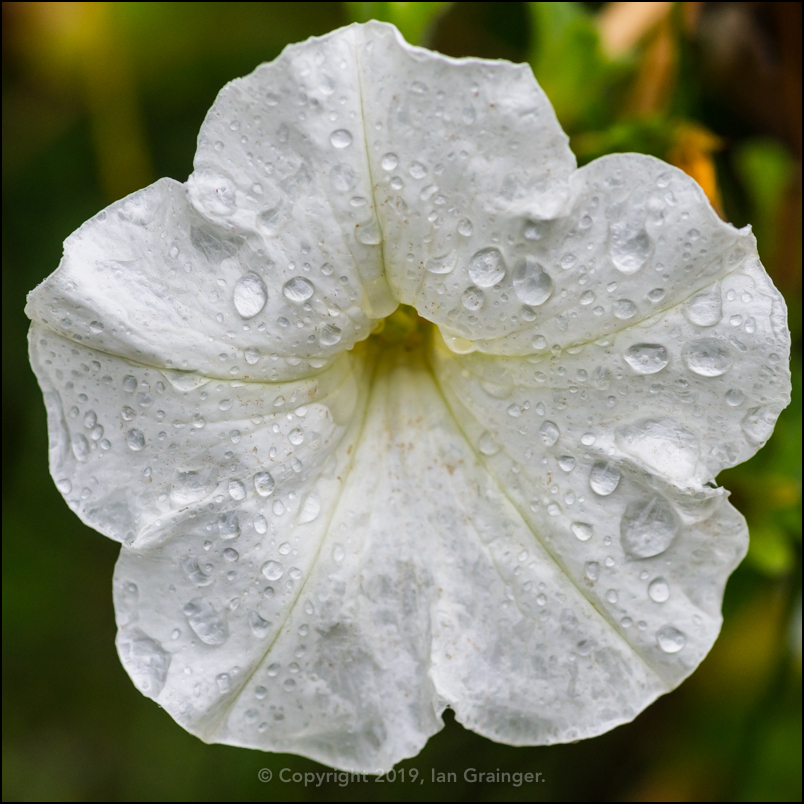 Petunia - September 2019
The Petunias were still going strong, and looked rather good when covered in raindrops.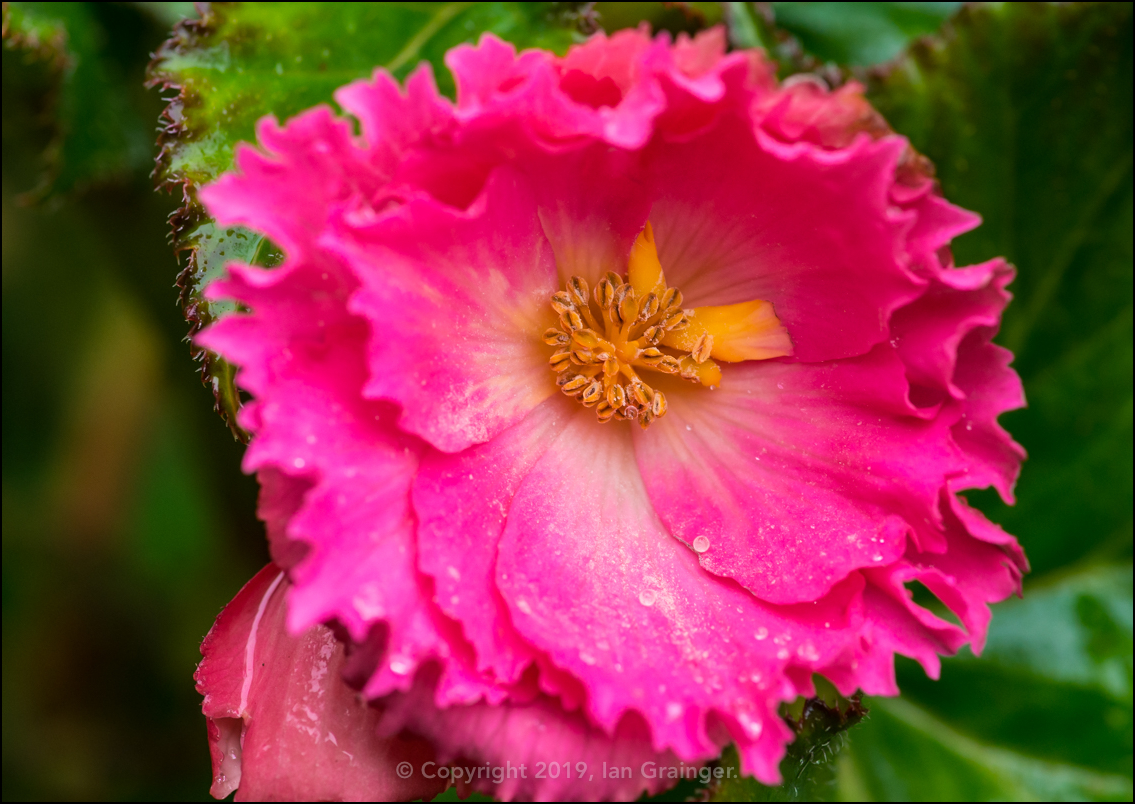 Begonia - September 2019
The nodding heads of the Begonias meant that they didn't get so wet, but were more of a challenge to photograph with their heads facing the ground.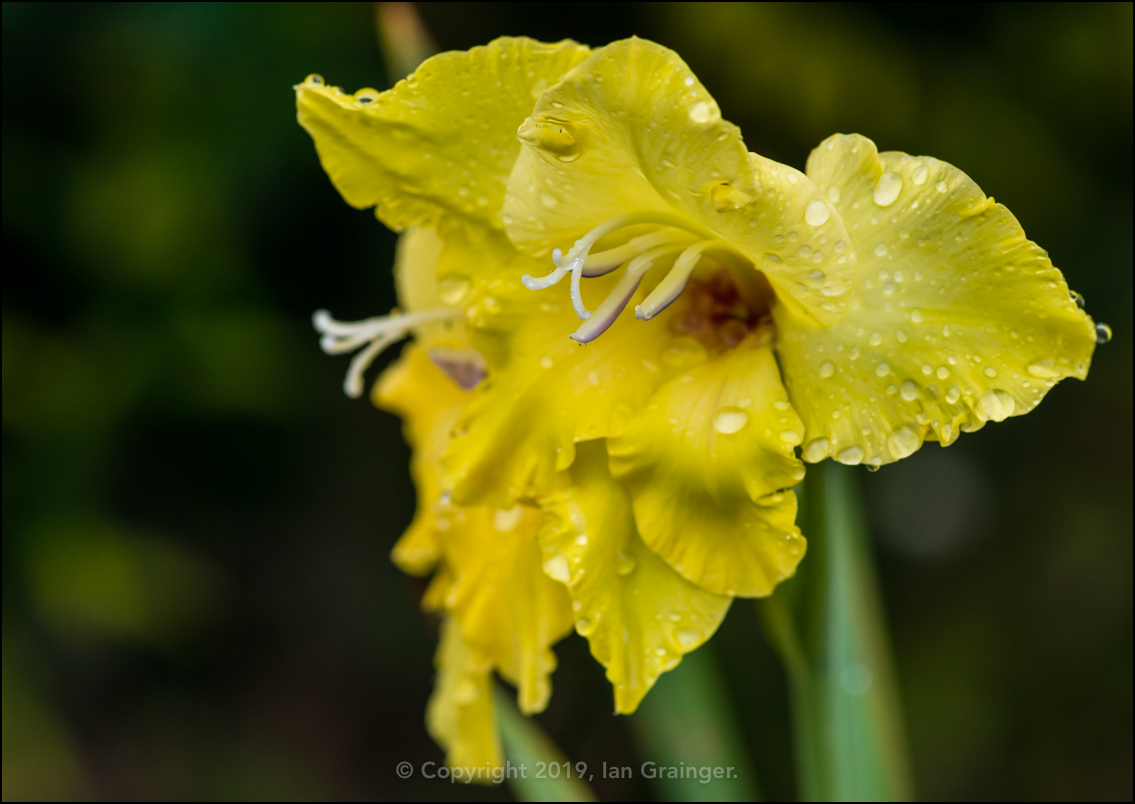 Gladiolus - September 2019
I've mentioned before on this blog that I always find it difficult to photograph Gladiolus blooms, but I was quite pleased with this one.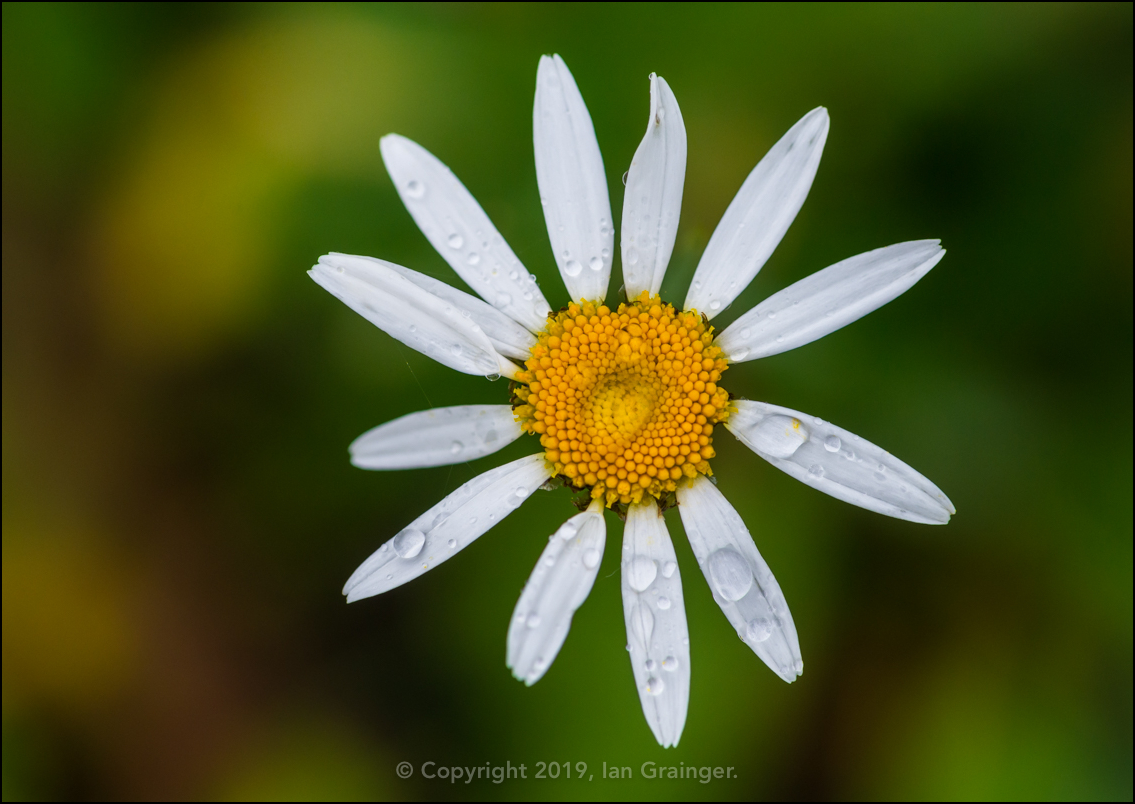 Oxeye Daisy - September 2019
The Oxeye Dasies (Leucanthemum vulgare) were still popping up, although the plants didn't look as strong as they had been earlier in the year.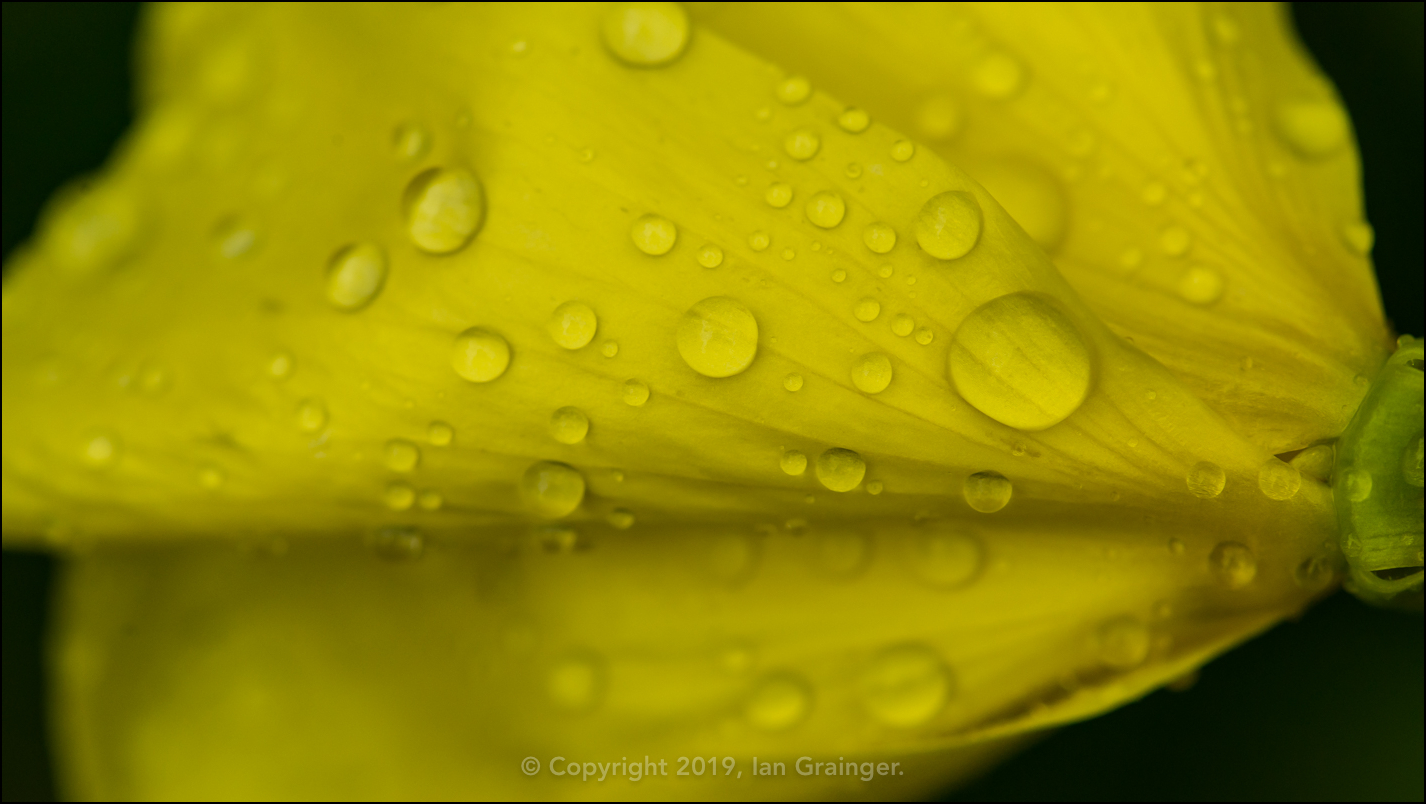 Evening Primrose - September 2019
Conversely, the Evening Primroses (Oenothera biennis) were looking at their healthiest, and I loved how the petals looked when covered in raindrops.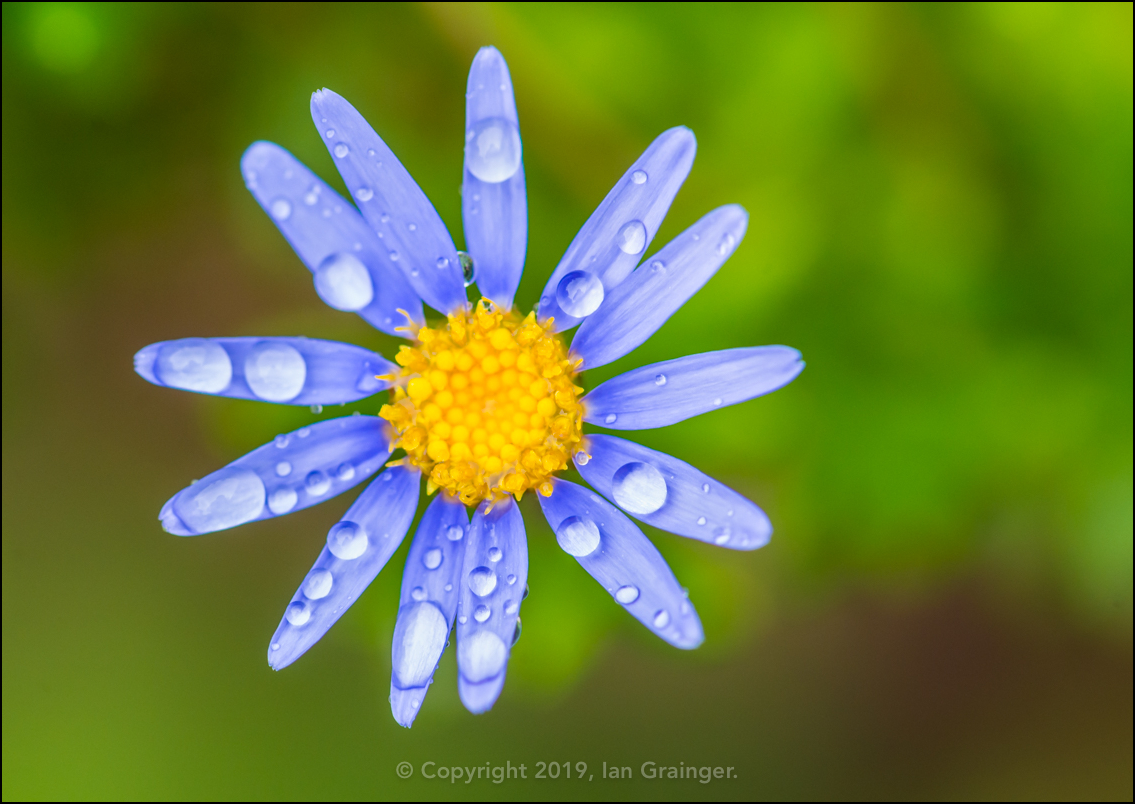 Felicia - September 2019
As mentioned last week, the Felicia (Felicia amelloides) had made a return, and actually seemed to be getting stronger.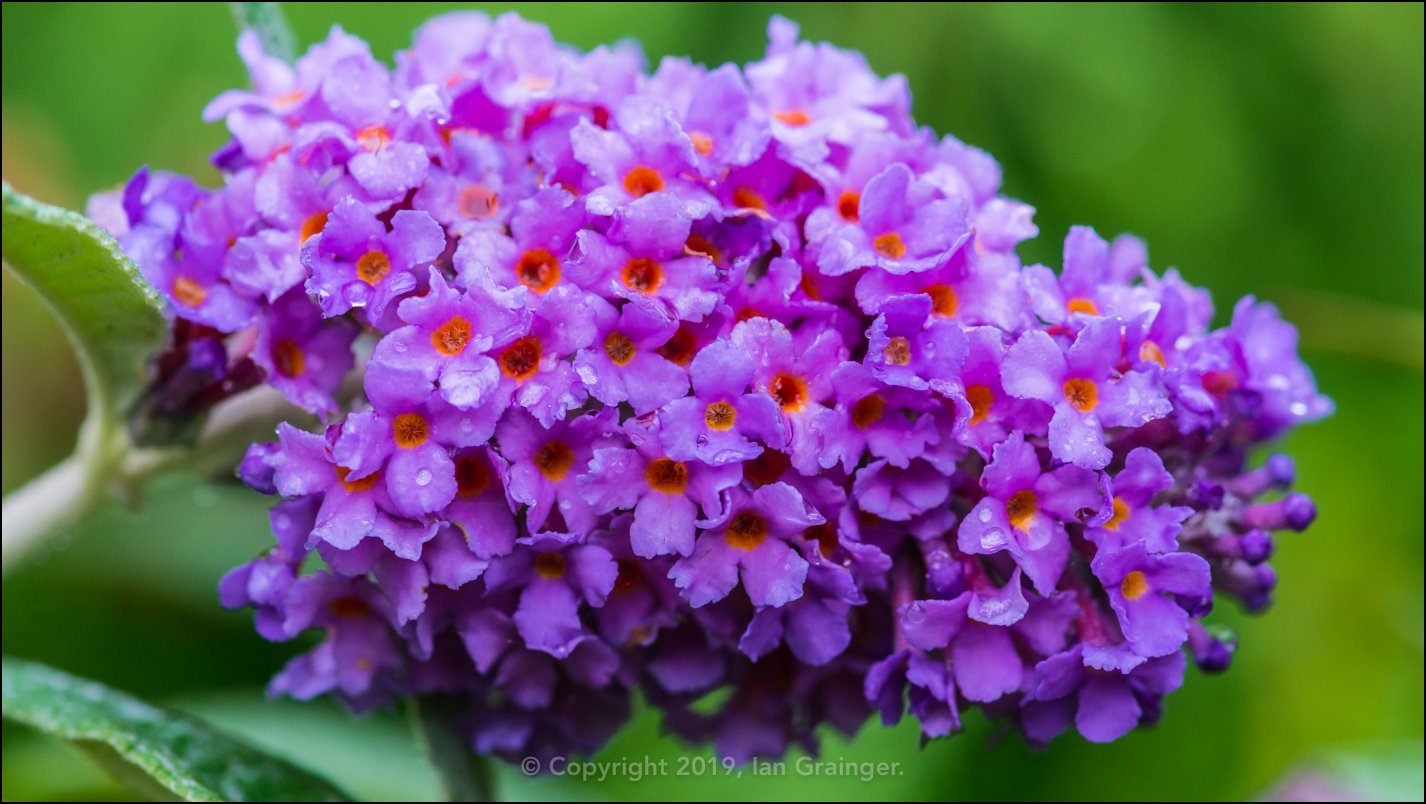 Buddleia - September 2019
I was quite surprised to see that one of the Butterfly Bushes (Buddleia) was still producing new blooms, although, sadly, there didn't seem to be any Butterflies to feed from them.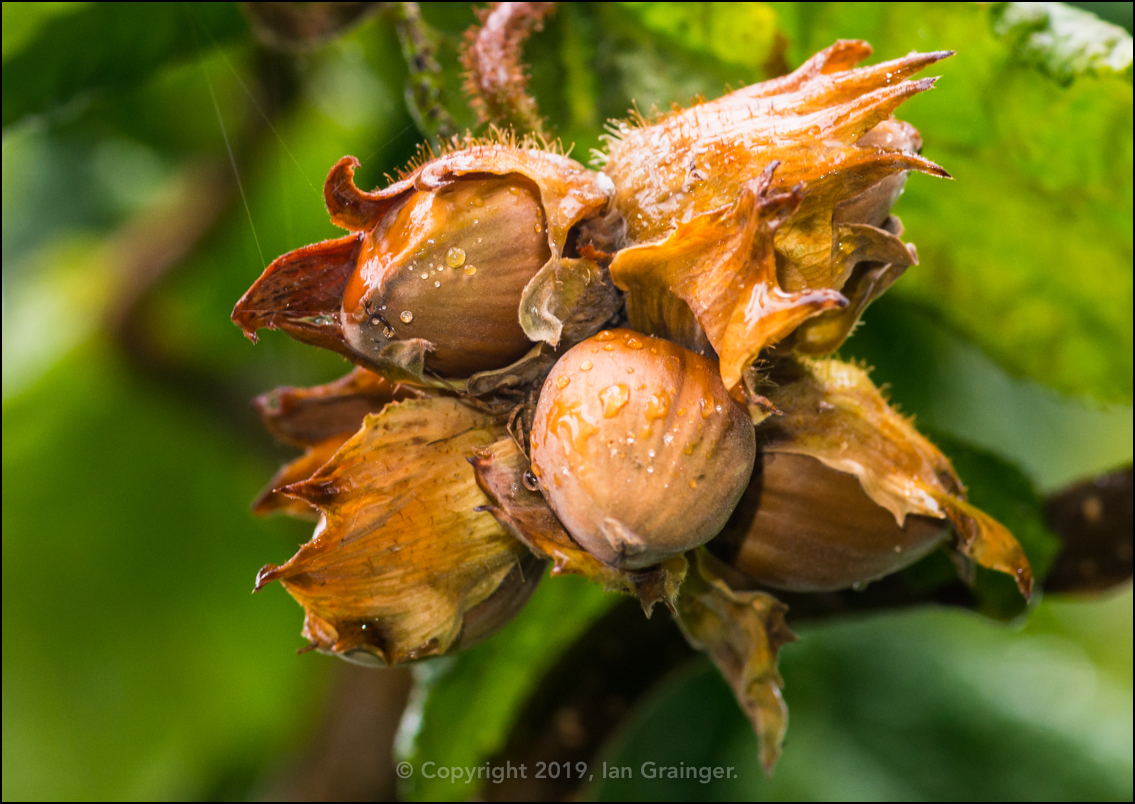 Hazelnut Surprise - September 2019
Even more surprising was finding these Hazelnuts on the Twisted Hazel Tree (Corylus avellana 'Contorta'). Last year there'd only been a few that had been quickly snaffled by the local Squirrel population, but this year the tree seemed to be covered in them.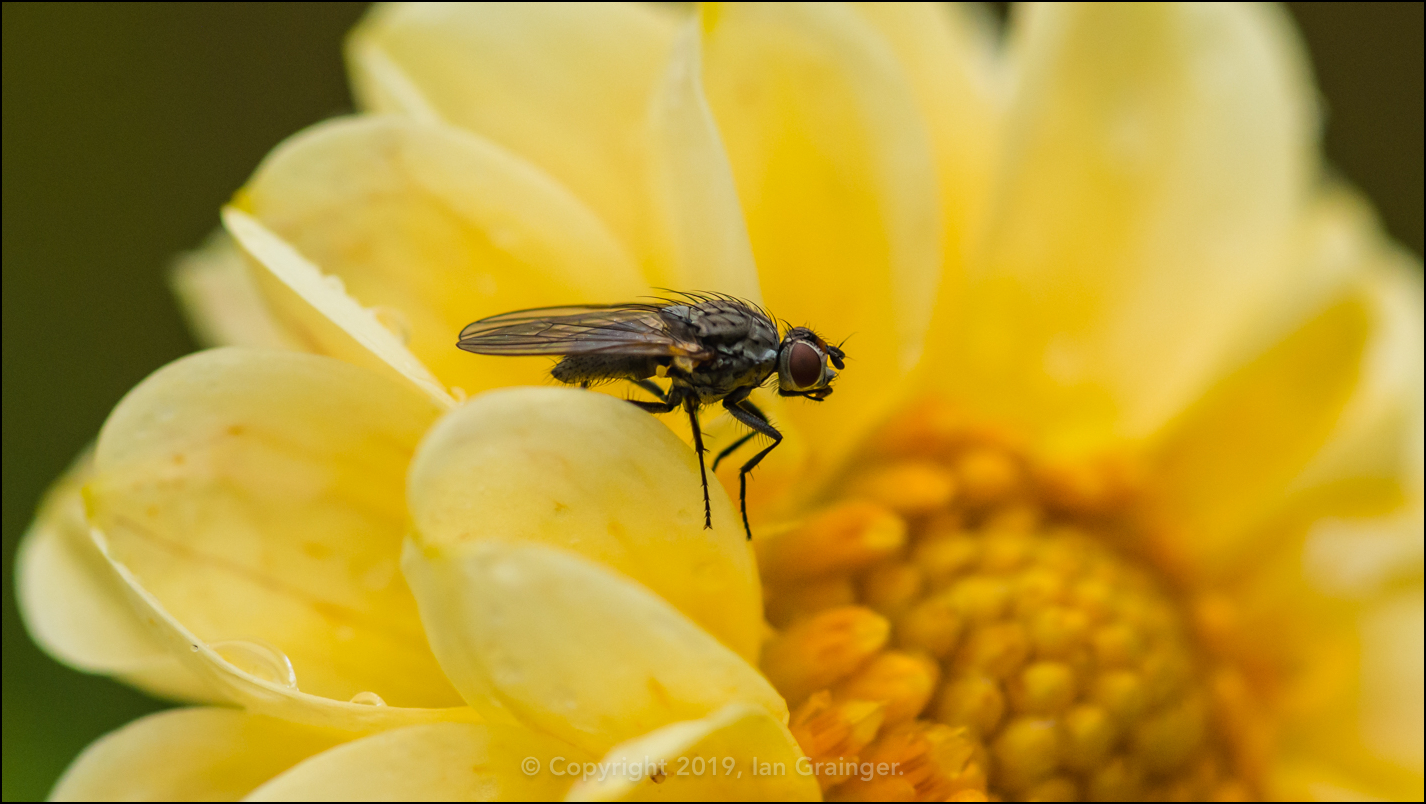 Flower Lover - September 2019
Finally, and perhaps understandably given the poor weather conditions, it was another disastrous week for photographing the insect population. However, there were lots of these little Flies (Diptera) hanging about on the pretty petals of the Evening Primrose blooms, so at least I got to photograph one piece of fauna.
So this week I went with Returning River Lilies as my Image of the Week as at one point this year, I thought they'd been dug up, and didn't think they'd be making a reappearance...