Magpie Mission - September 2019
It was another beautiful sunny day for my photo shoot in dad's garden this weekend, but it was definitely a lot chillier than it had been in recent weeks as summertime drew to a close.
Like last week, I began by pointing my lens skywards towards the avian population, and was very pleased to catch this Magpie (Pica pica) leaping from its perch amongst the branches of a nearby Silver Birch (Betula pendula) tree.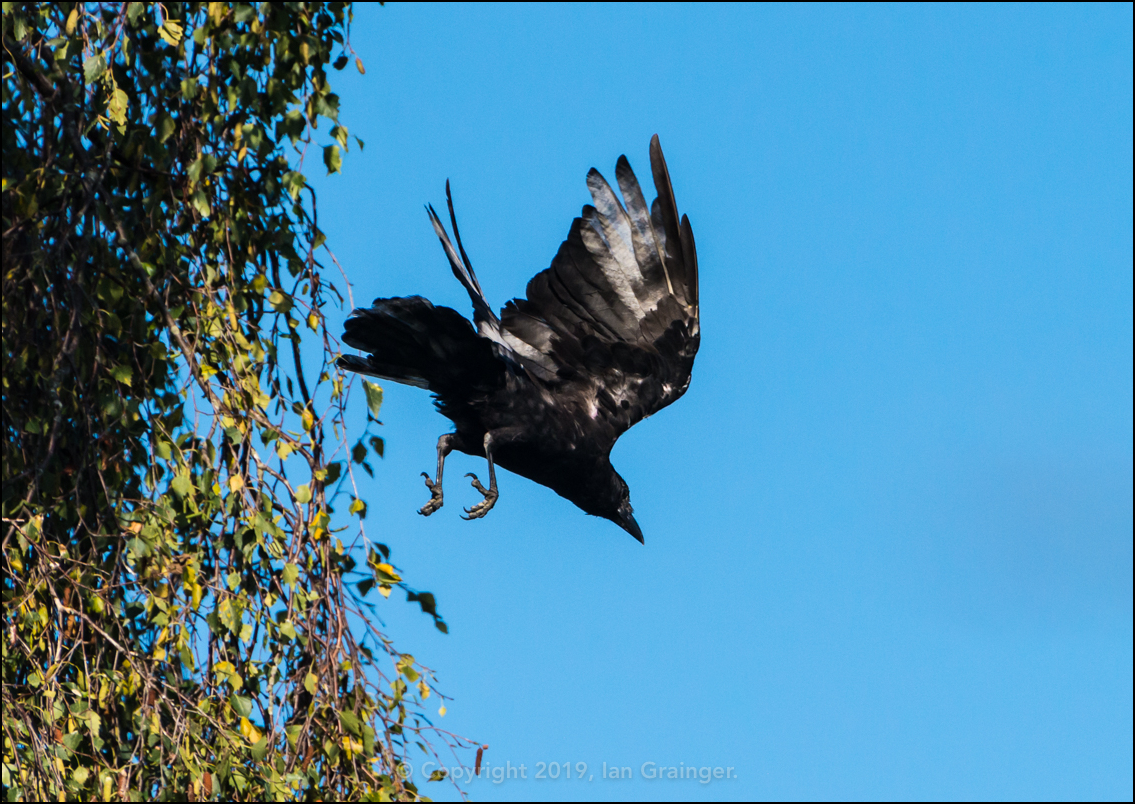 Leap of Faith - September 2019
The departing Magpie was soon followed by a Carrion Crow (Corvus corone) diving from the same tree into a garden below.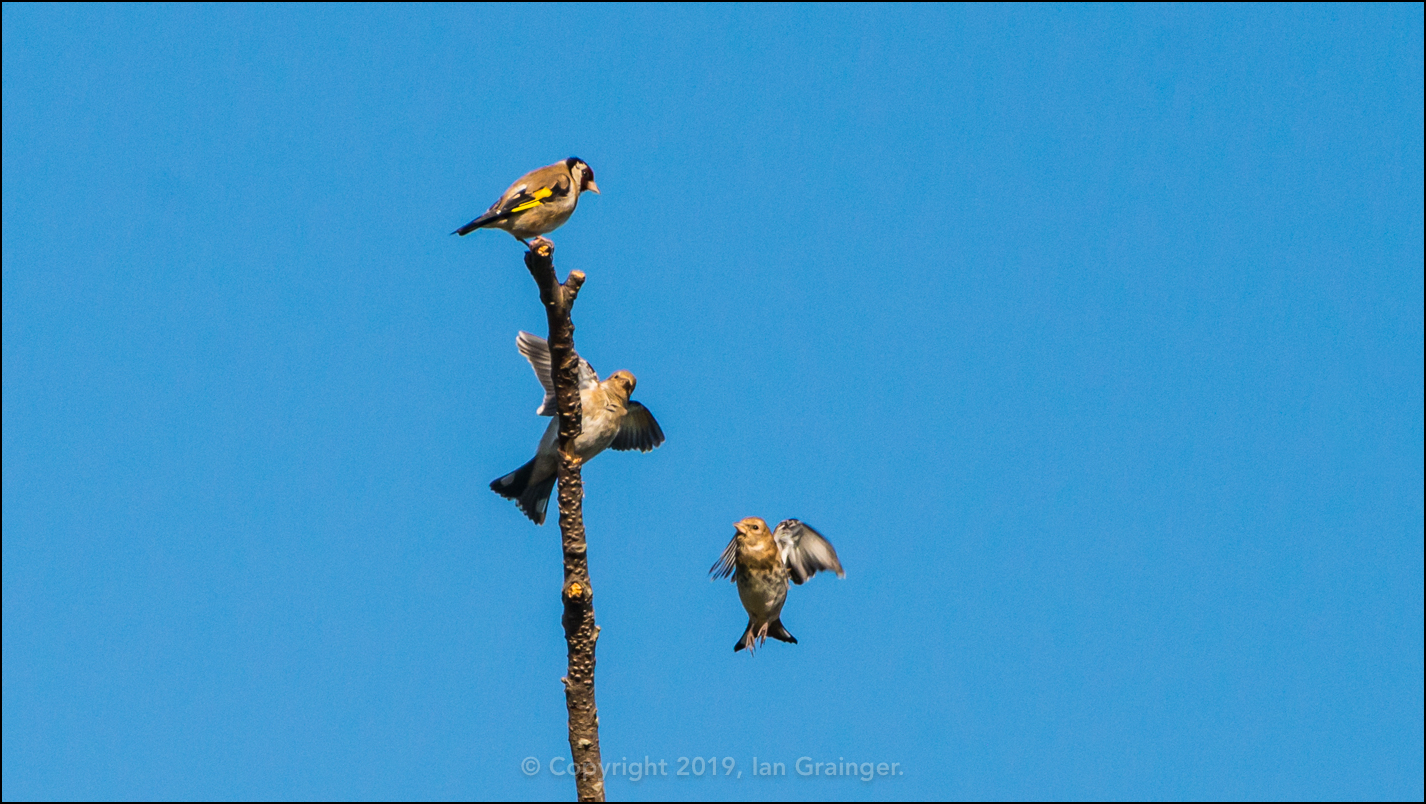 Family Gathering - September 2019
Over in another tree a couple of juvenile Goldfinches (Carduelis carduelis) were following an adult's every move, singing their tuneful song as they did so.
Young Herring Gull - September 2019
Overhead a young Herring Gull (Larus argentatus) soared through the bright blue sky...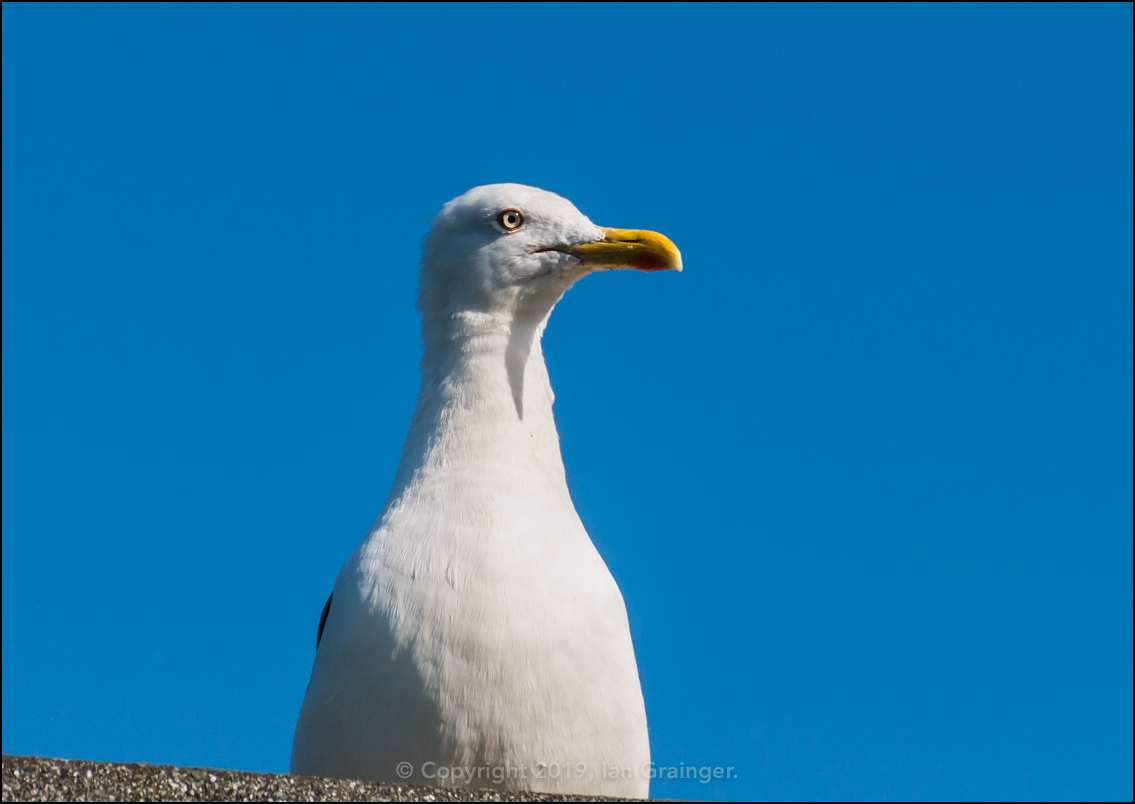 A Stolen Moment - September 2019
...while an adult stood on a rooftop, deep in its own thoughts!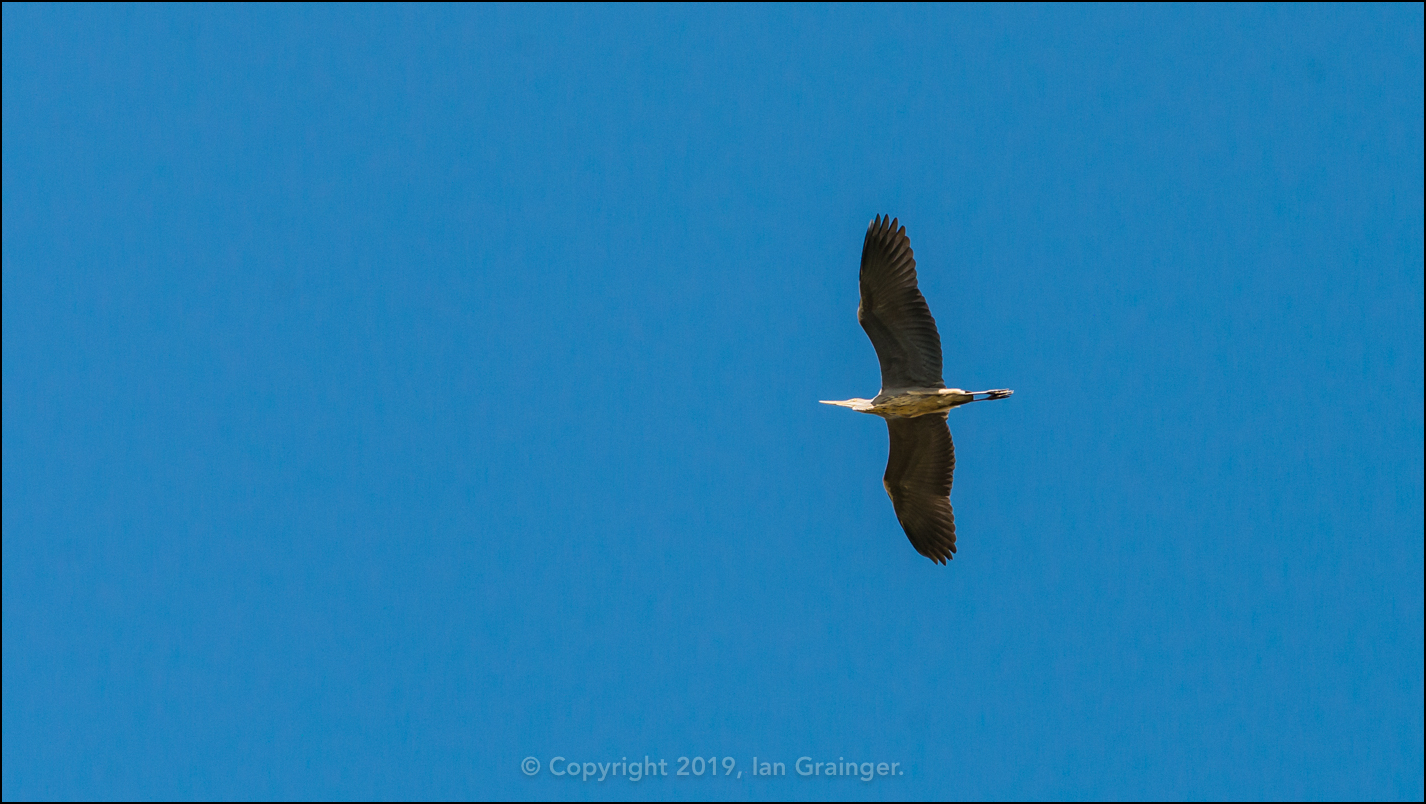 Heron Flypast - September 2019
Then a rare treat, as a Grey Heron (Ardea cinerea) flew overhead, making quite a commotion with its huge wings.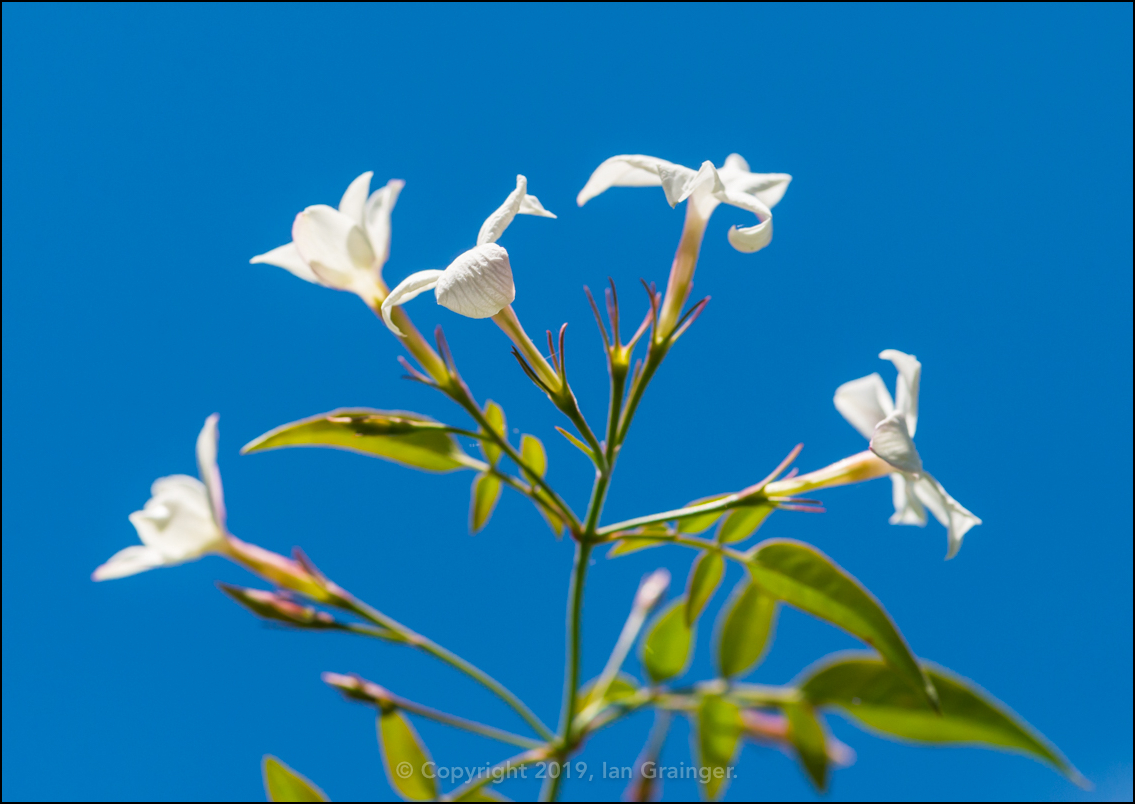 Summer Jasmine - September 2019
Switching to floral subjects, it was quite nice to see the white Summer Jasmine (Jasminum officinale) blooms nicely contrasted with the beautiful blue of the sky.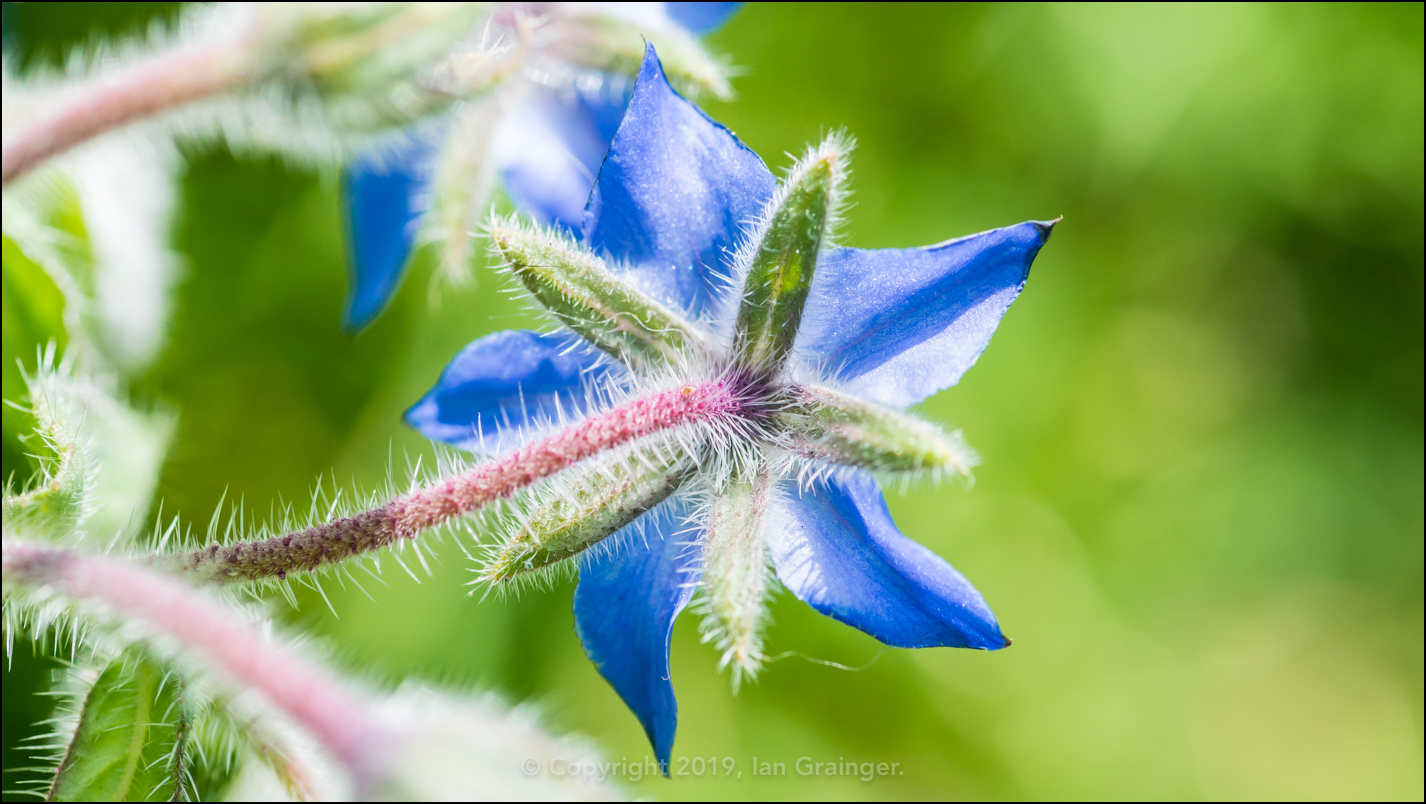 Hairy Stems - September 2019
Although it was a welcome addition, I was quite surprised to see the hairy stems and blue blooms of this Borage (Borago officinalis) plant in the garden, as it certainly hadn't been planted intentionally.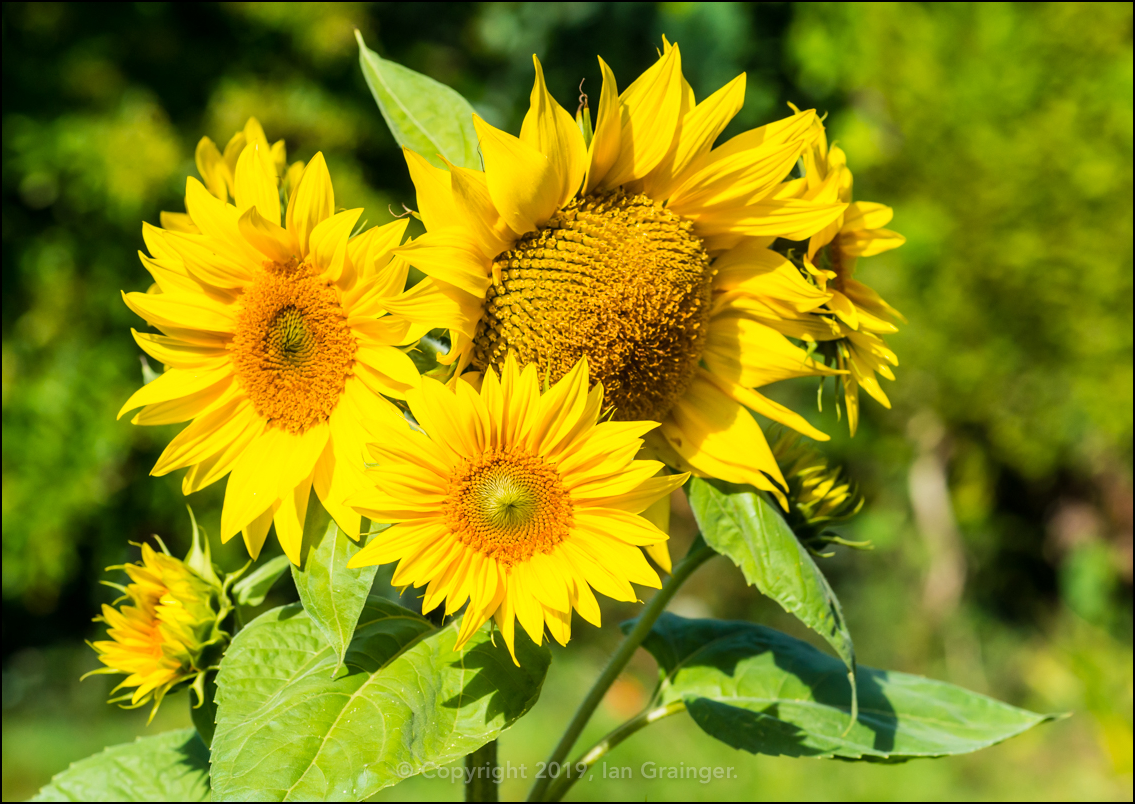 Multiple Suns - September 2019
That was also the case with this magnificent Sunflower (Helianthus) plant that had presumably arrived from some spilled bird seed.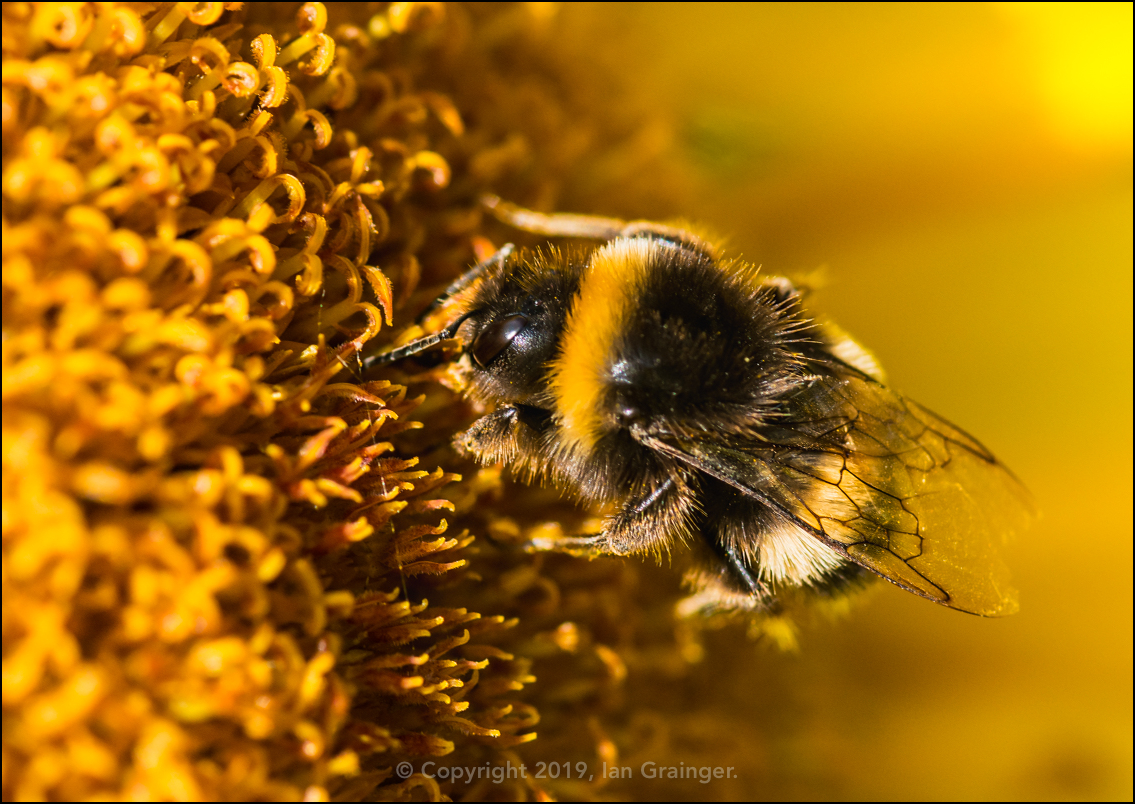 Bumblebee - September 2019
However it had arrived, the Bumblebees (Bombus) absolutely loved it, and it had been difficult to get a shot without one visiting!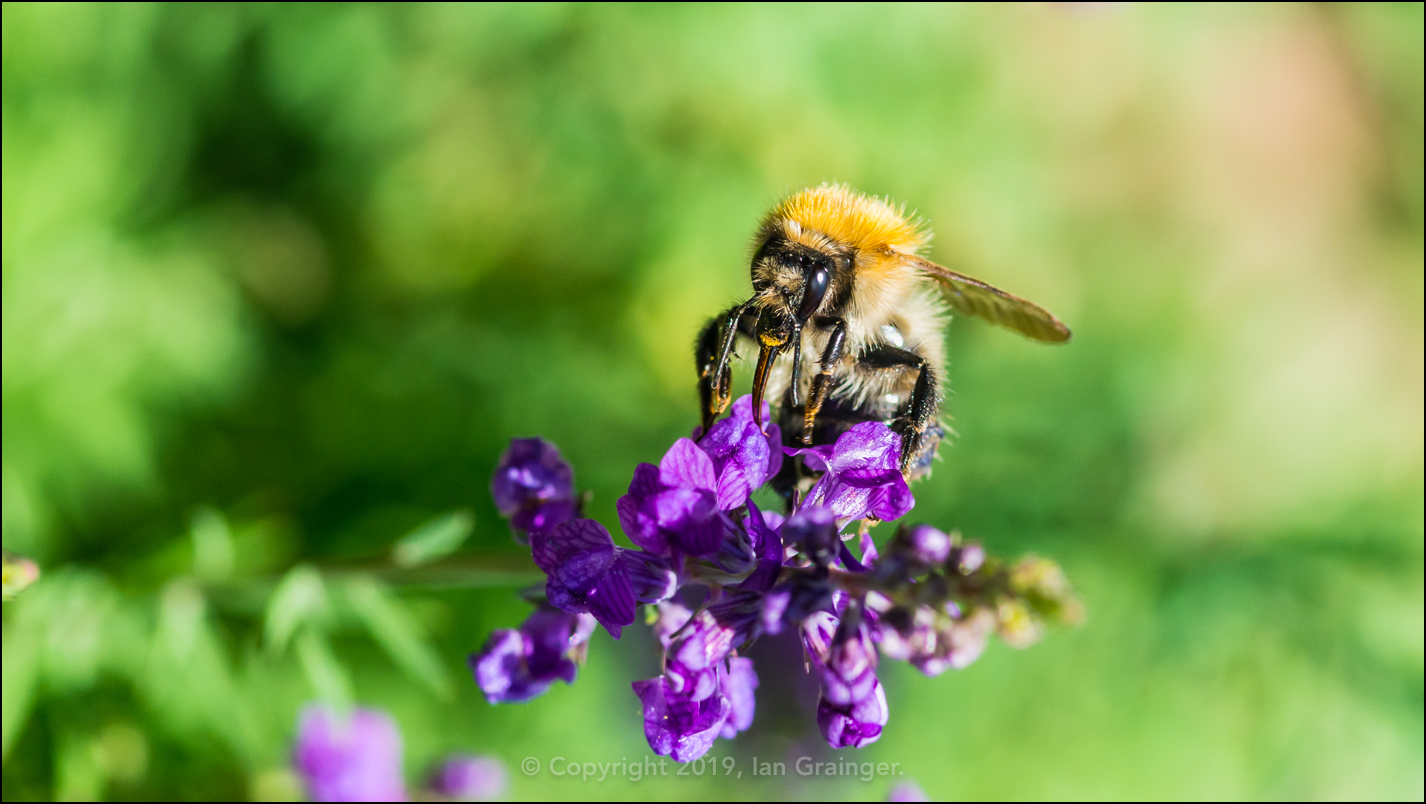 Common Carder Bee - September 2019
Meanwhile, this Common Carder Bee (Bombus pascuorum) preferred the blooms of a Purple Toadflax (Linaria purpurea) flower.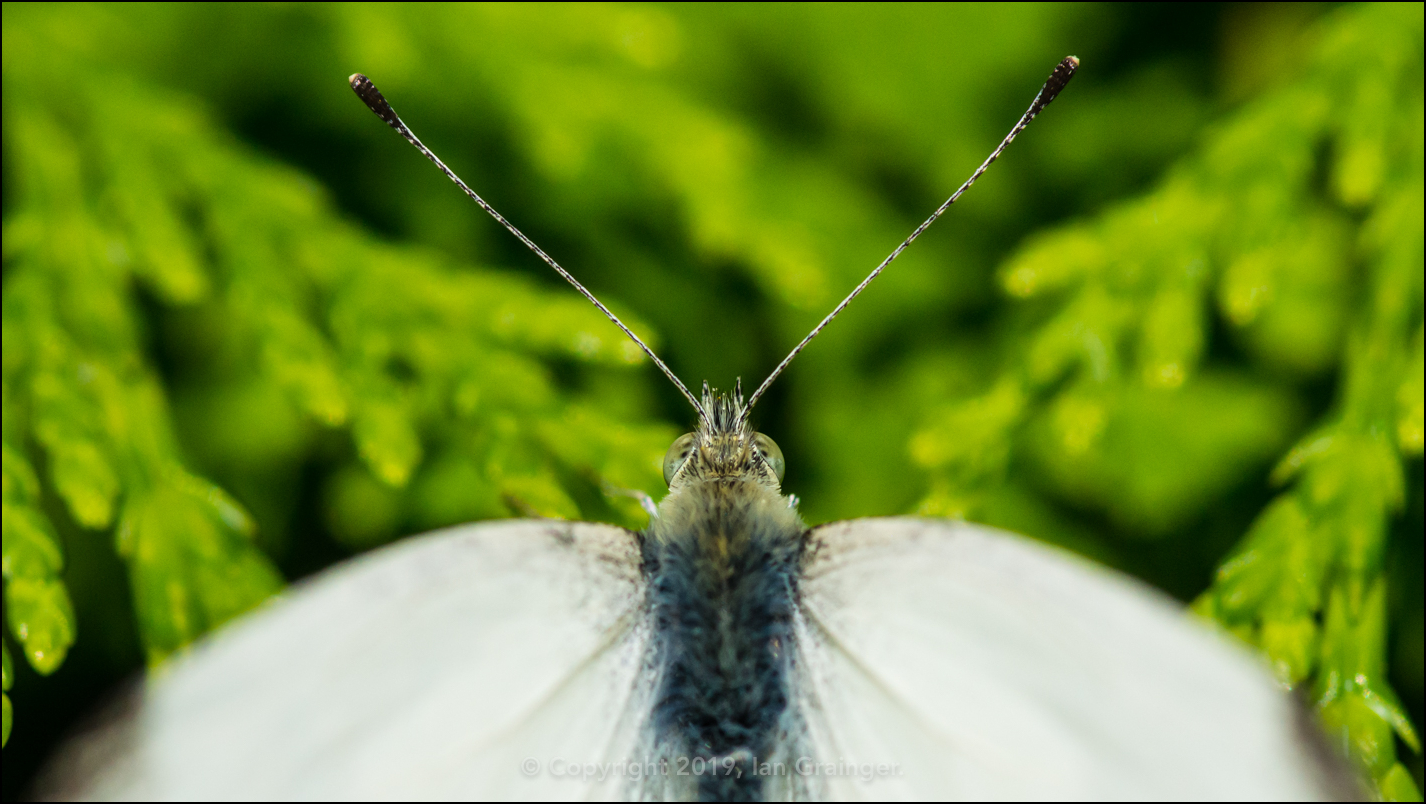 Small White Butterfly - September 2019
Butterflies had been noticeable by their absence in dad's garden this year, however, there were quite a few Small Whites (Pieris rapae) flitting from flower to flower this week, with this one preferring to rest on a Conifer hedge.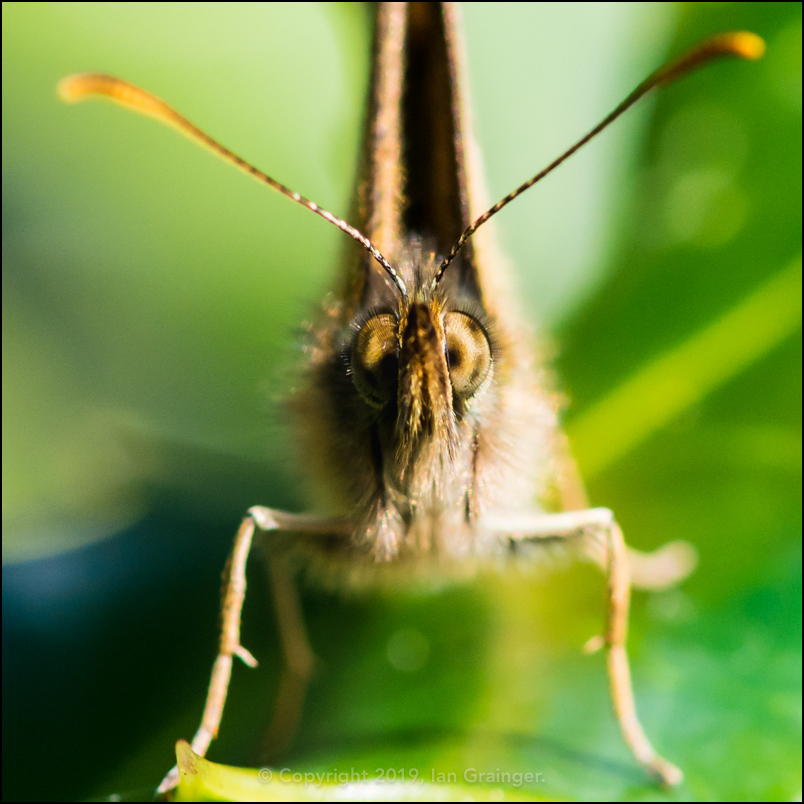 Speckled Wood Face - September 2019
The Speckled Woods (Pararge aegeria) were also out in force, with this one taking up residence in a Holly (Ilex) bush.
So this week I went with Magpie Mission as my Image of the Week simply because I was pleased to have caught him jumping out of the tree, and I particularly liked the flash of green present in his wings...