Mint Moth - September 2019
It was a rather chilly morning for my photo shoot in dad's garden this week, but at least it was sunny.
As it was quite early, I wasn't expecting to find much insect life being so cold, so was pleasantly surprised to find this Mint Moth (Pyrausta aurata) sunning itself amongst the leaves of a garden bush.
Hoverfly - September 2019
The bush seemed to be a hot spot for insect activity, as on a nearby leaf this Hoverfly (Syrphidae) was going through its own warm up routine.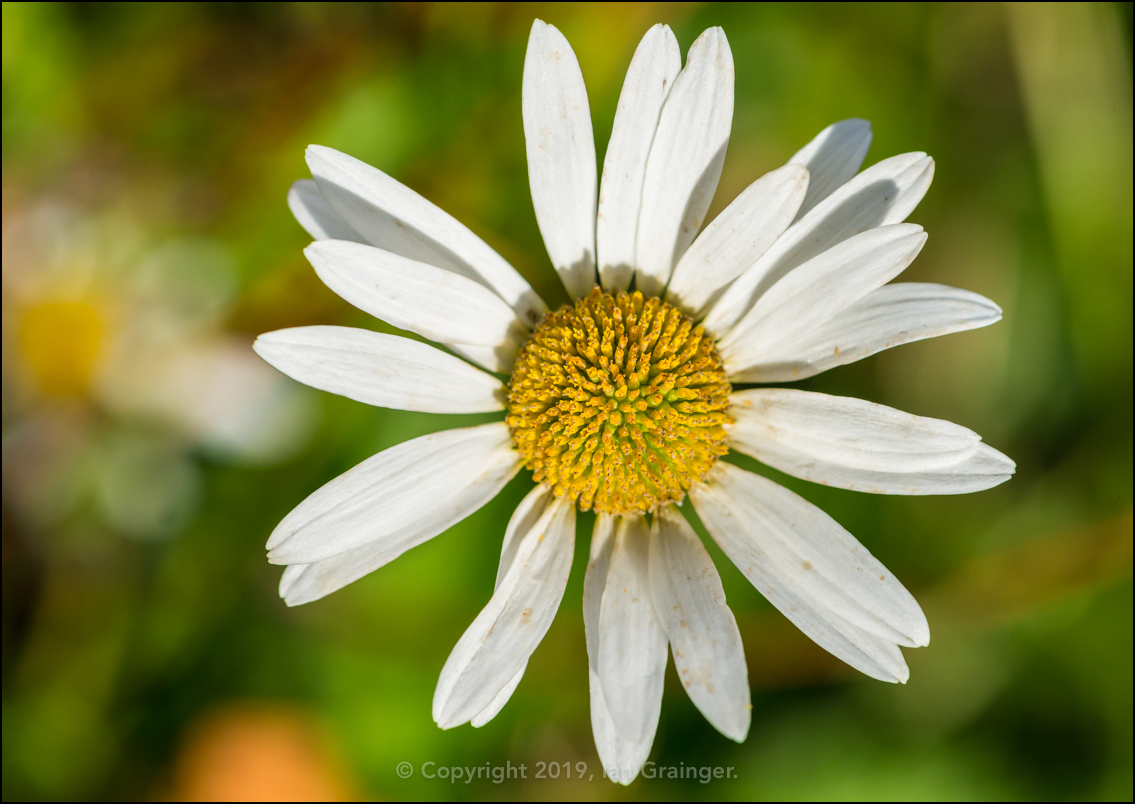 Oxeye - September 2019
It was that time of year when flowers in the garden were mostly going backwards, although the Oxeye Daisies (Leucanthemum vulgare) were still producing new blooms.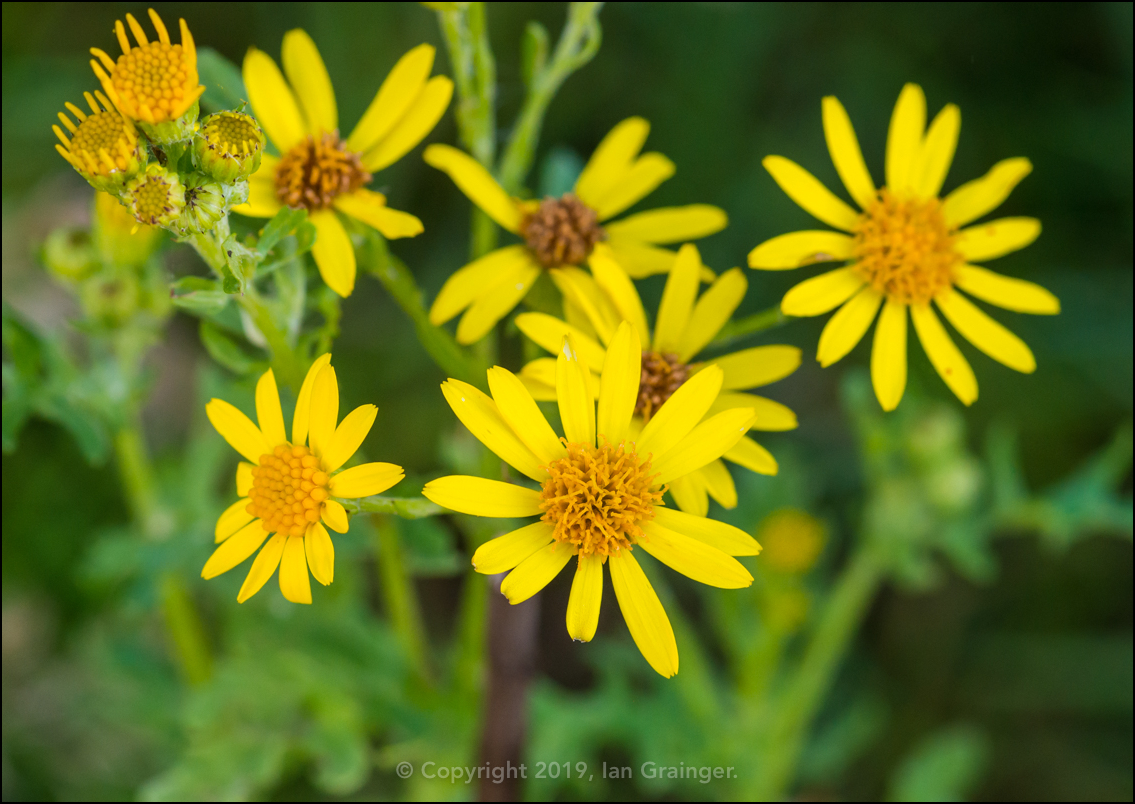 Ragwort - September 2019
The Ragwort (Senecio) was also popping up in unexpected places, this small plant taking up residence in the middle of the front lawn.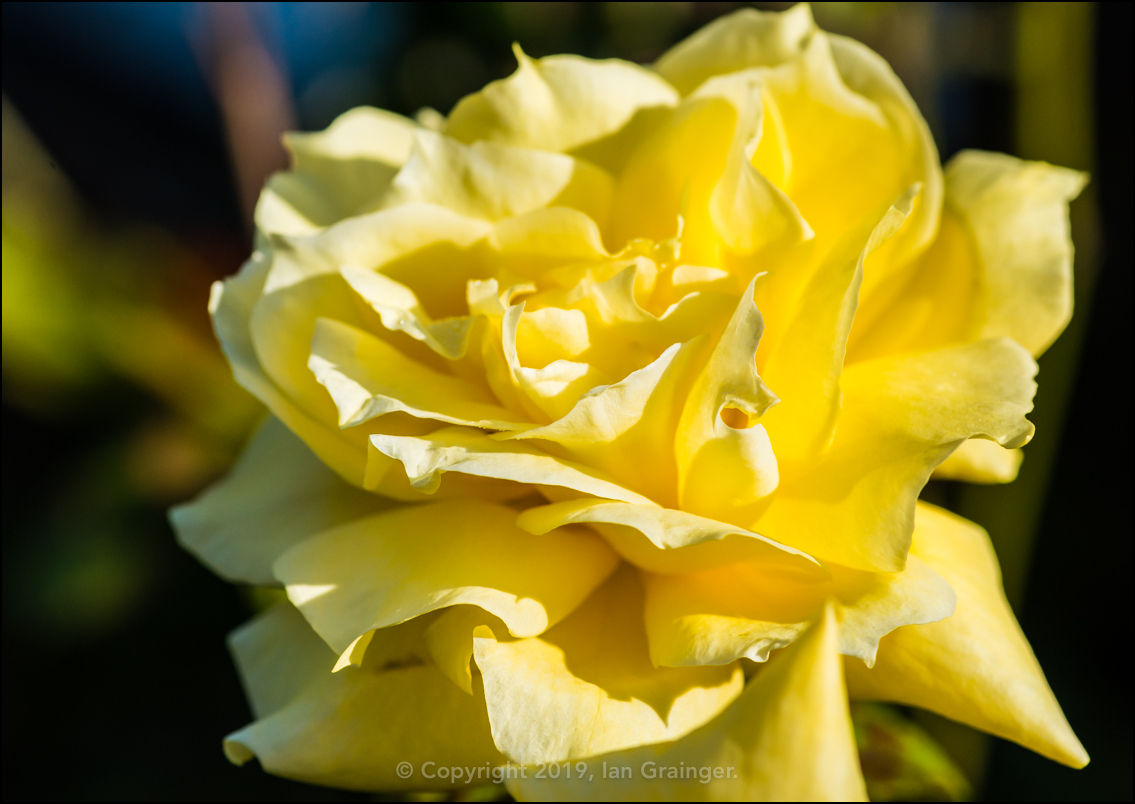 Peace Out - September 2019
Rose (Rosa) 'Peace' had decided that another round of flowers would be nice, and I wasn't going to argue with it.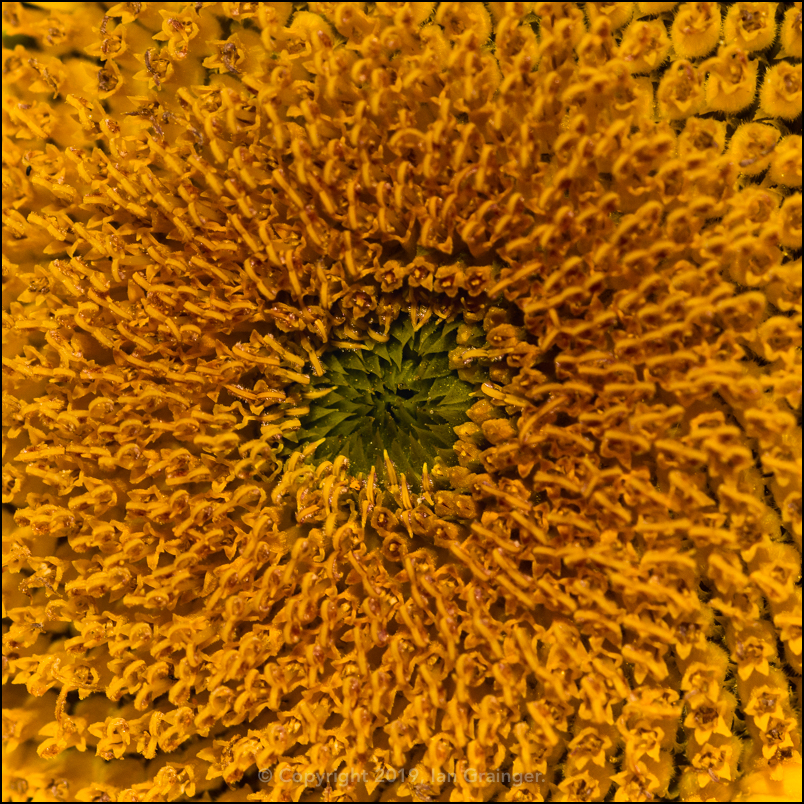 Sunflower Seed Factory - September 2019
The rogue Sunflower (Helianthus) that had arrived along with some bird seed was now producing its own seeds, which would definitely be collected and dispersed next year.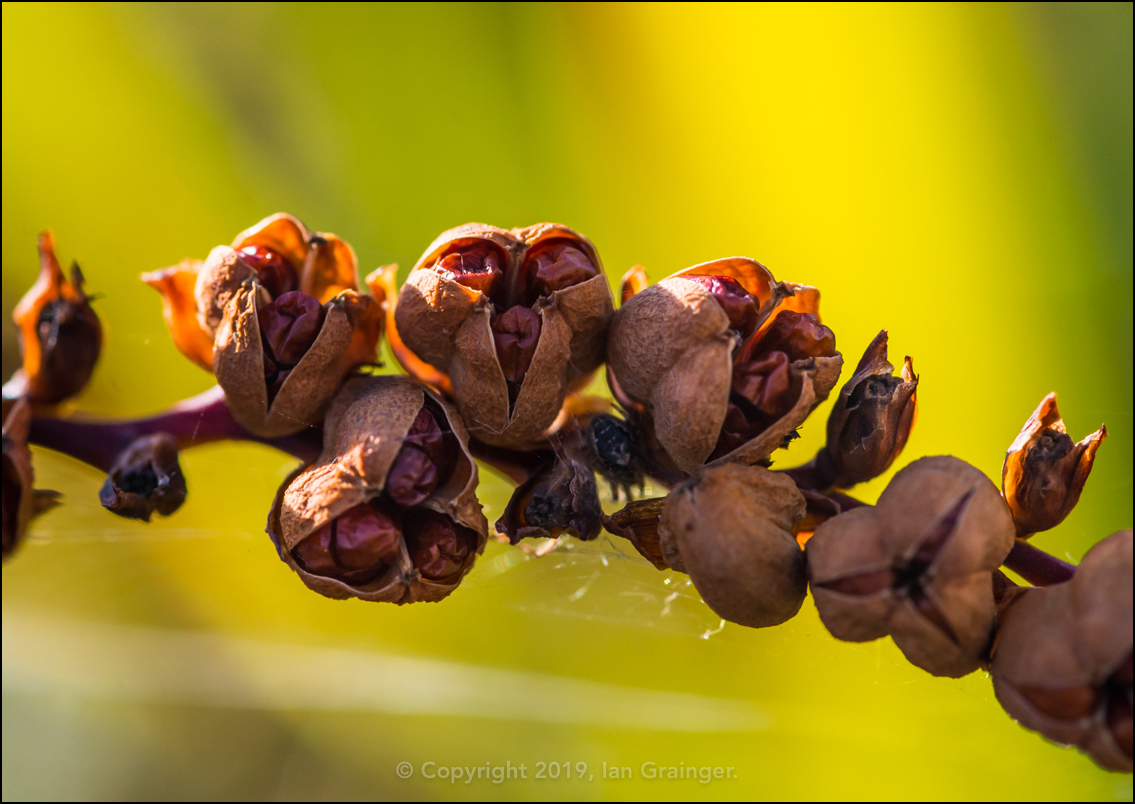 Crocosmia Capsules - September 2019
More seeds were being produced by the Crocosmia (Crocosmia curtonus) 'Lucifer' plants. Last year the seeds were collected but didn't germinate for this year, so another attempt will be made to grow them for next year,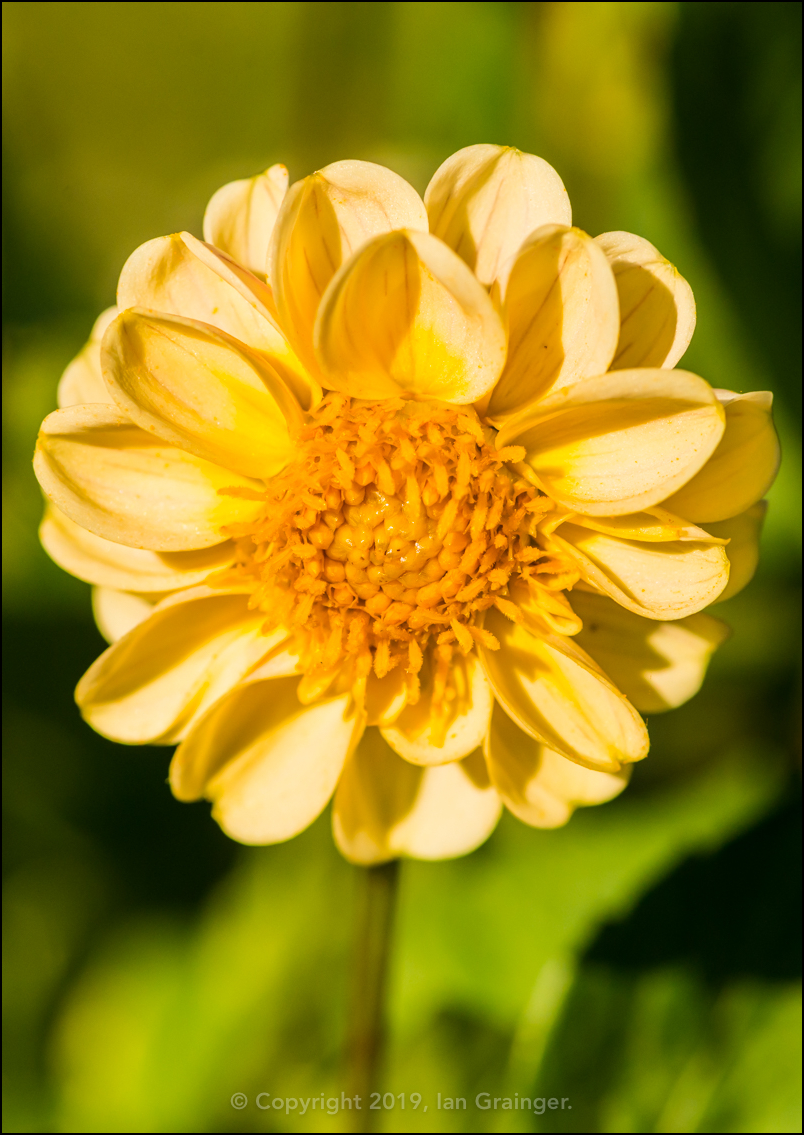 Dahlia in Yellow - September 2019
The Dahlias were still putting on a good display, with lots and lots of flowers being displayed on this yellow variety...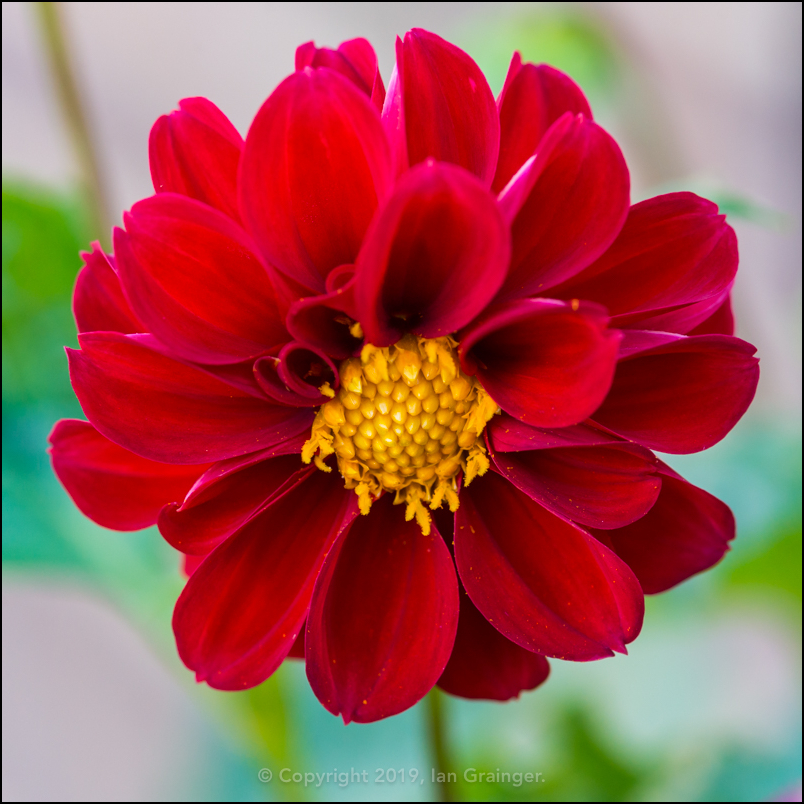 Dahlia in Red - September 2019
...and also this red variety.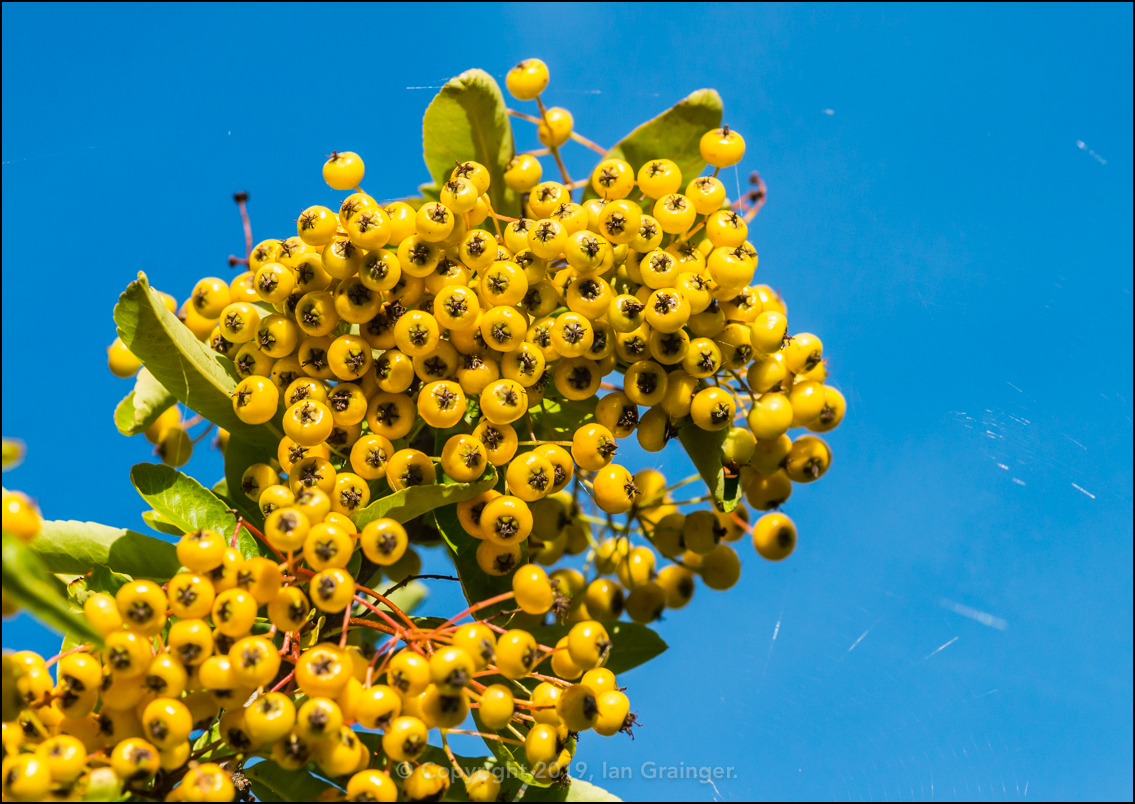 Pyracantha Berries - September 2019
Berry season was already upon us, with a mass of berries being produced by both the Firethorn (Pyracantha)...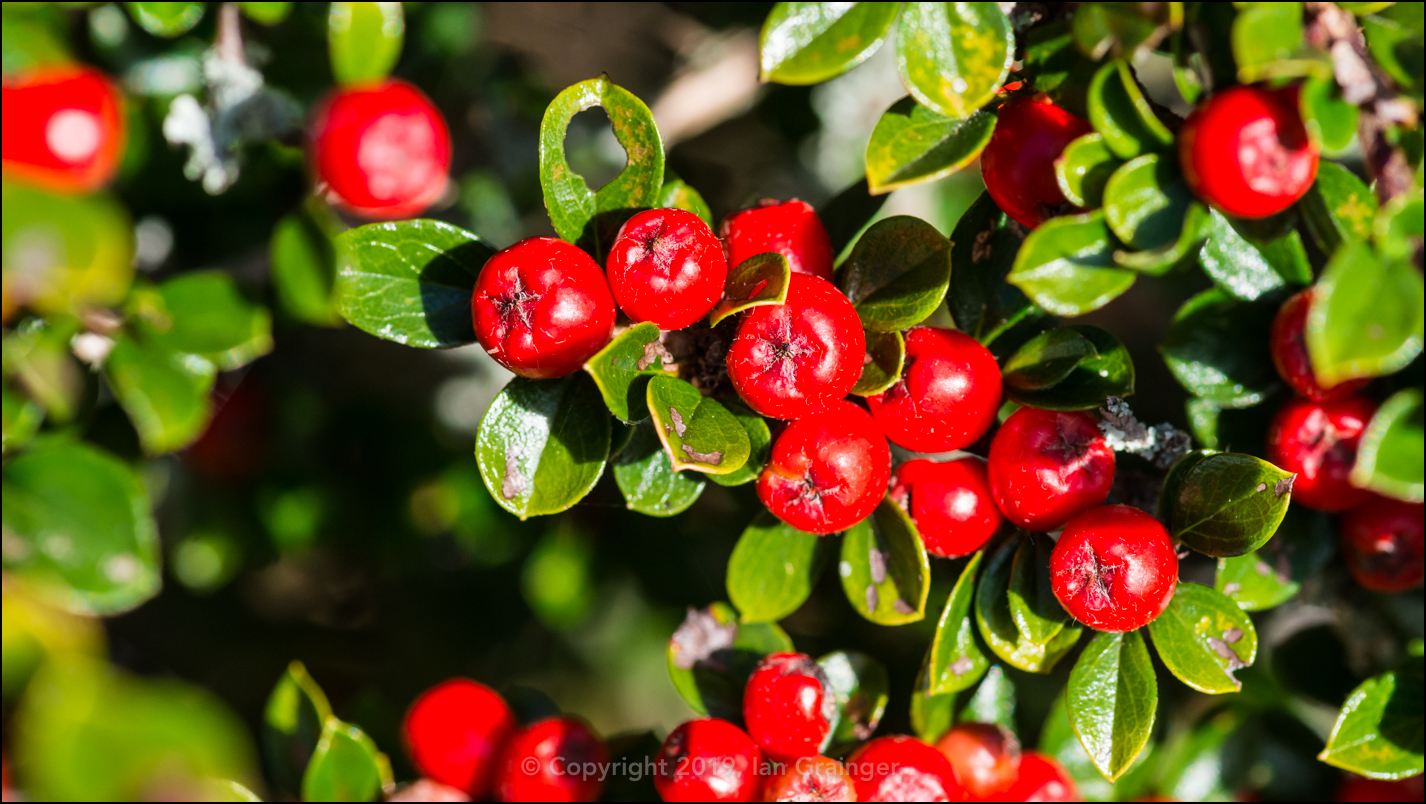 Cotoneaster Berries - September 2019
...and Cotoneaster bushes.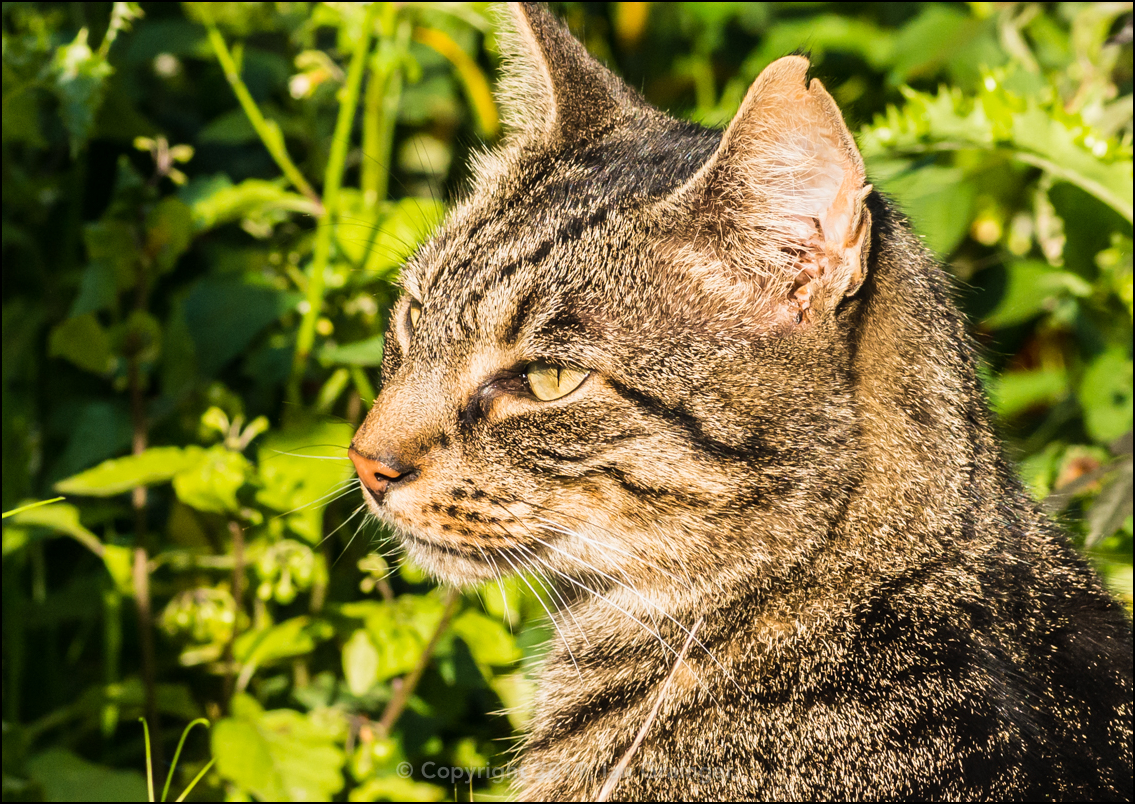 Tabby - September 2019
Finally, I had my garden helper back for the first time in quite a while. He's normally curled up on a chair in the living room during my photo shoot, but this week he decided to follow me about everywhere I went with my camera.
So this week I went with Mint Moth as my Image of the Week as I wasn't expecting to see any insects with it being so chilly, so this one made my early morning photo shoot worthwhile...