Amelanchier Blossom - March 2020
It was a breezy overcast day for my photo shoot in dad's garden this week, but there were plenty of glimpses of springtime on show to make persevering with my camera worthwhile.
My favourite new flower this week came from the Amelanchier tree, which seemed to be blooming early this year. I don't often get the chance to photograph the delicate blossom as it only lasts for a few days each year, and even less if there is much wind or rain about.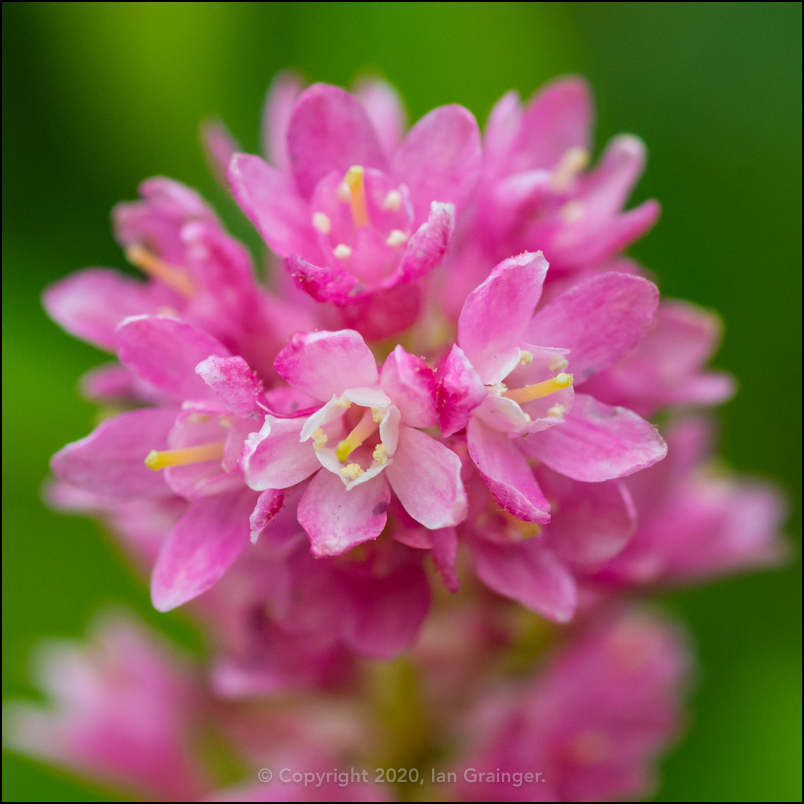 Flowering Currant - March 2020
Next to catch my eye were the blooms of the Flowering Currant (Ribes sanguineum) bush, which had begun to put on a very pretty display.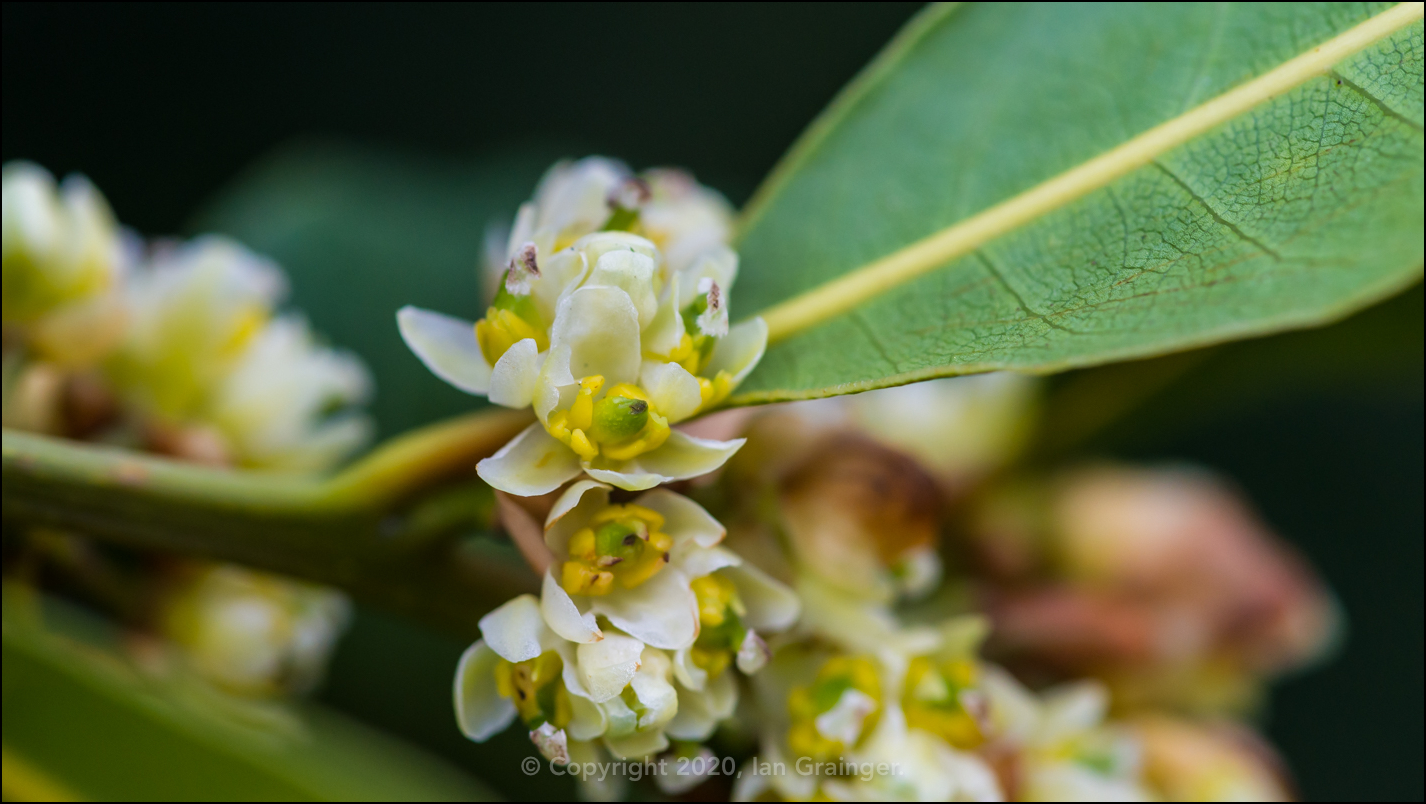 Bay Tree Blossom - March 2020
New blossom seemed to be the theme of the day, with the Bay (Laurus nobilis) trees having lots of new white flowers on show.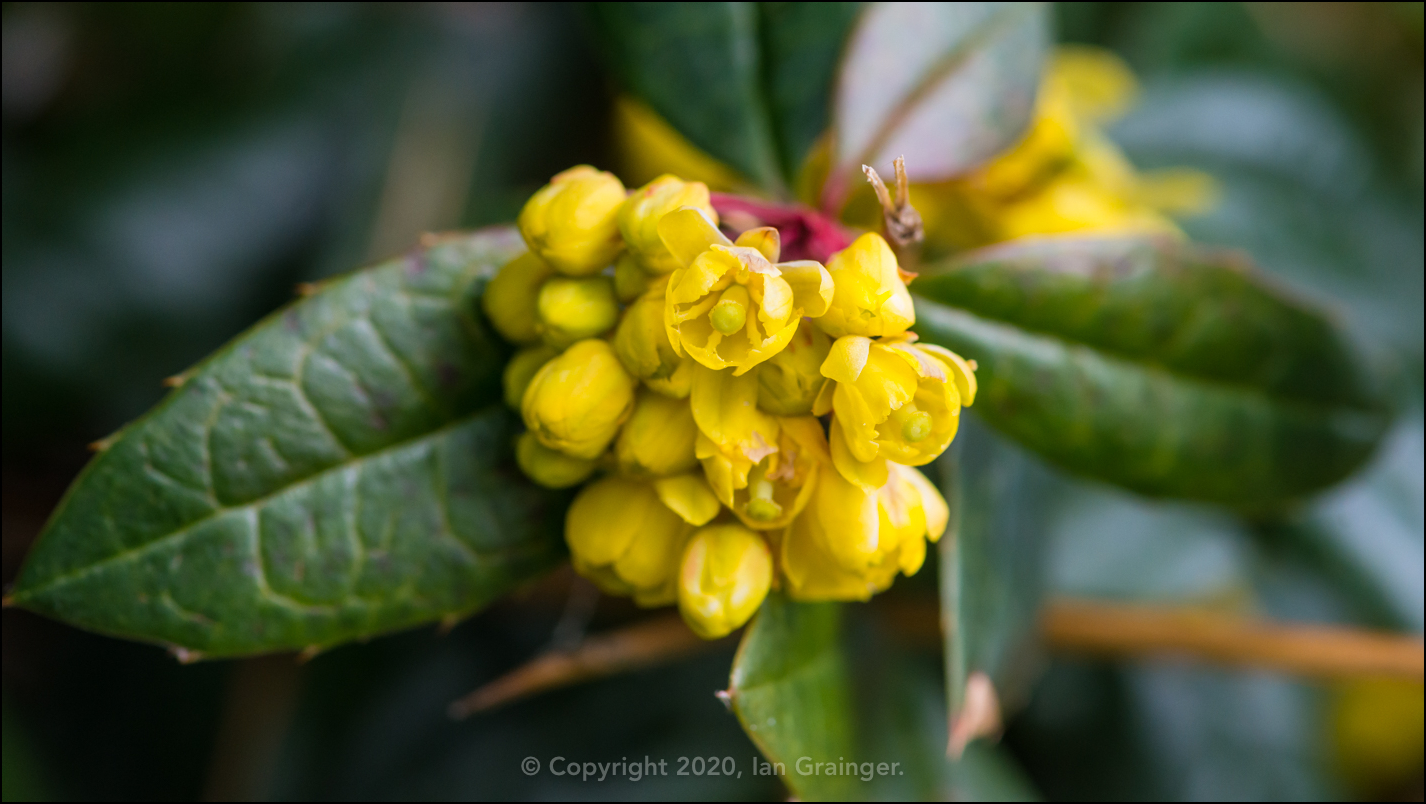 Berberis Bush Blossom - March 2020
The little yellow flower buds of the Berberis bushes had also begun to open, and many of the branches were covered in clusters of these little florets at each branch node.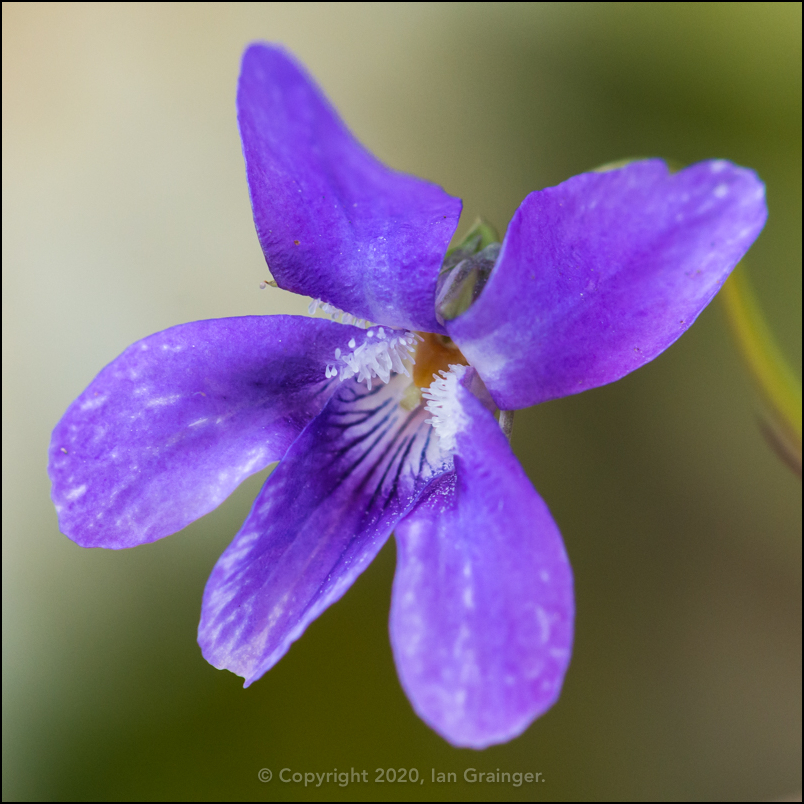 Dog Violet - March 2020
Other new flowers to the garden this week included these very pretty, and underrated in my opinion, Dog Violets (Viola riviniana). They grow like weeds, are often overlooked, but are remarkably pretty when viewed in close up.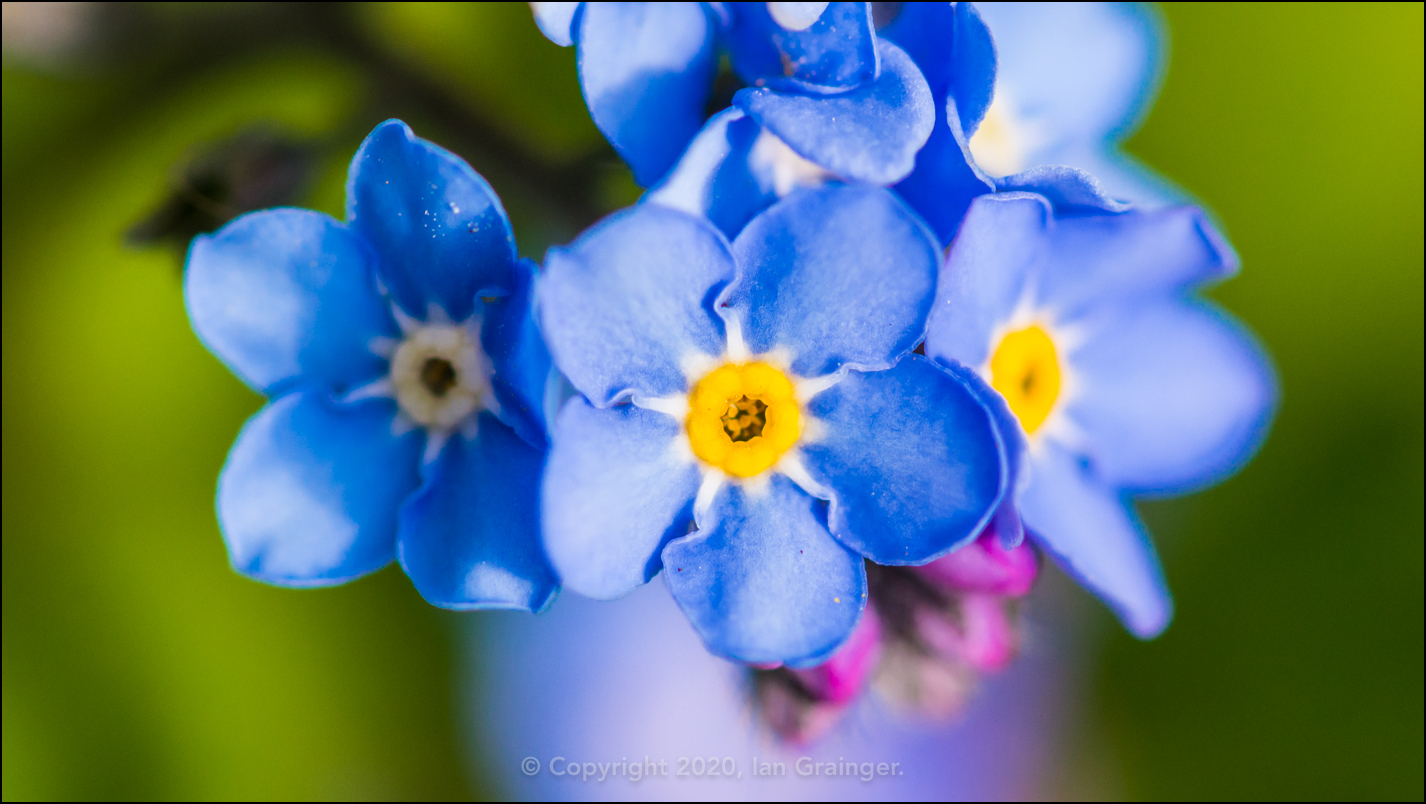 Forget Me Not - March 2020
The Forget-me-nots (Myosotis) were now gaining some traction in the garden, and were pretty much everywhere you looked.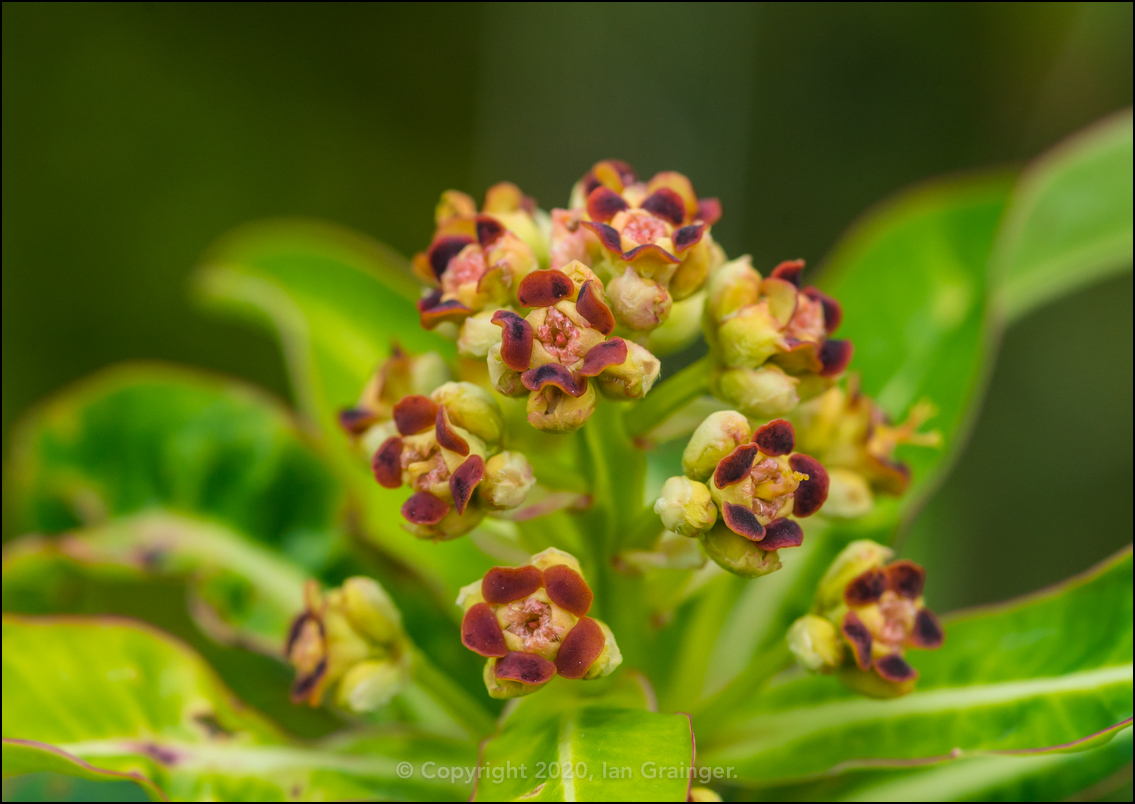 Honey Spurge - March 2020
The Honey Spurge (Euphorbia mellifera) bush blooms had returned for another year, and would probably win the prize for most unusual looking flower in the garden.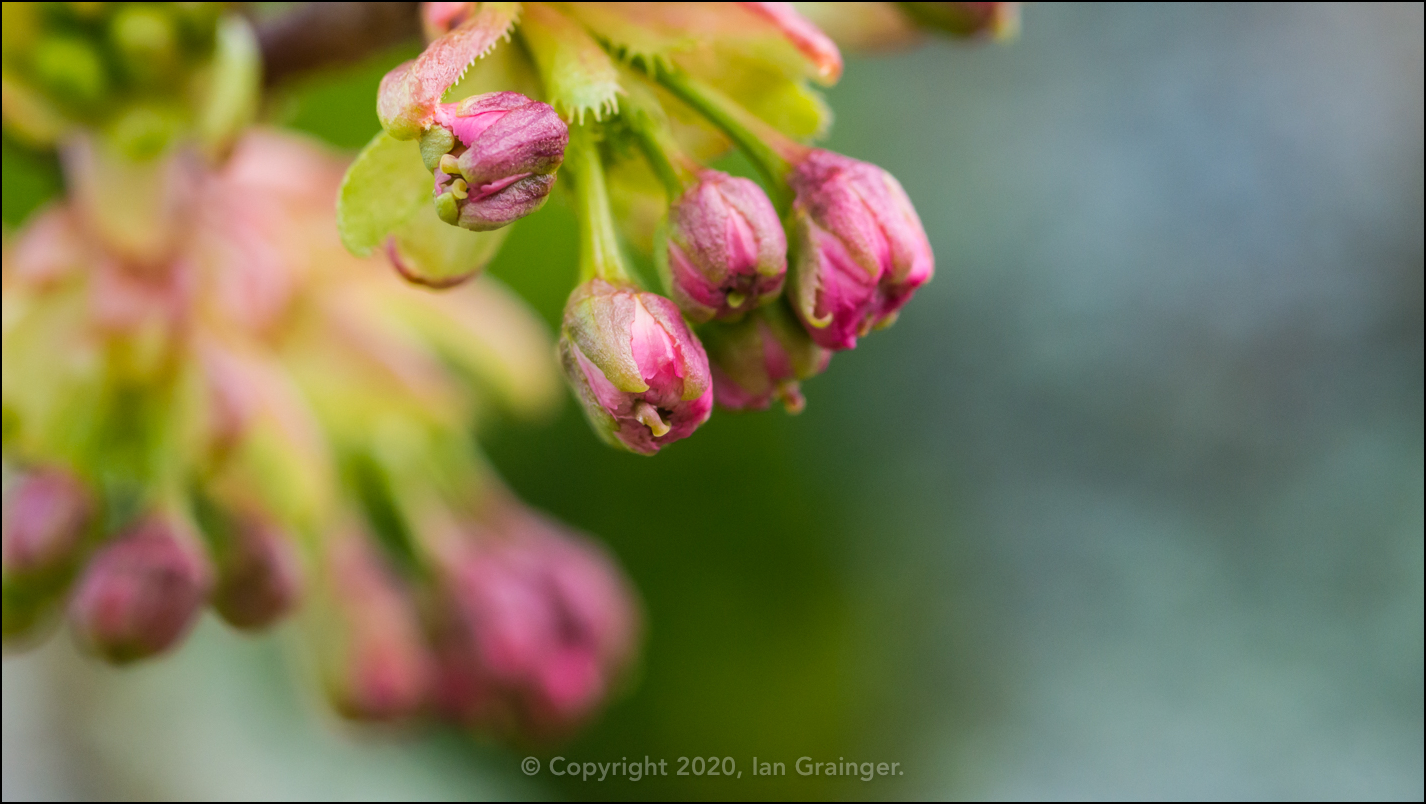 Budding Cherry Tree - March 2020
There were also still plenty of treats to come. The Cherry (Prunus) tree blossom buds were just beginning to form, and would hopefully be open in their full glory before the end of the month.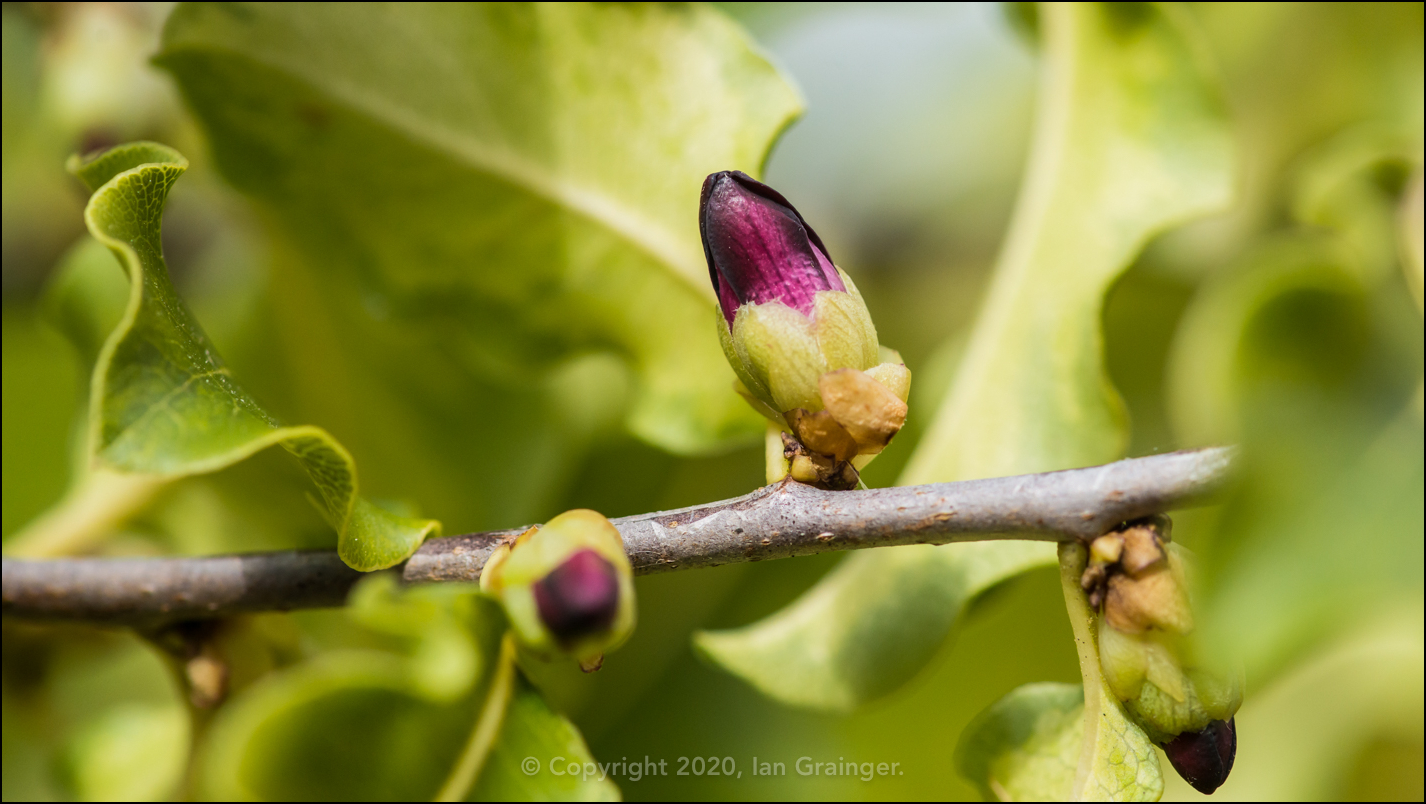 Budding Pittosporum - March 2020
The Pittosporum bush also had new flower buds amongst its branches, and it looked like they'd soon be revealing their jet black flowers.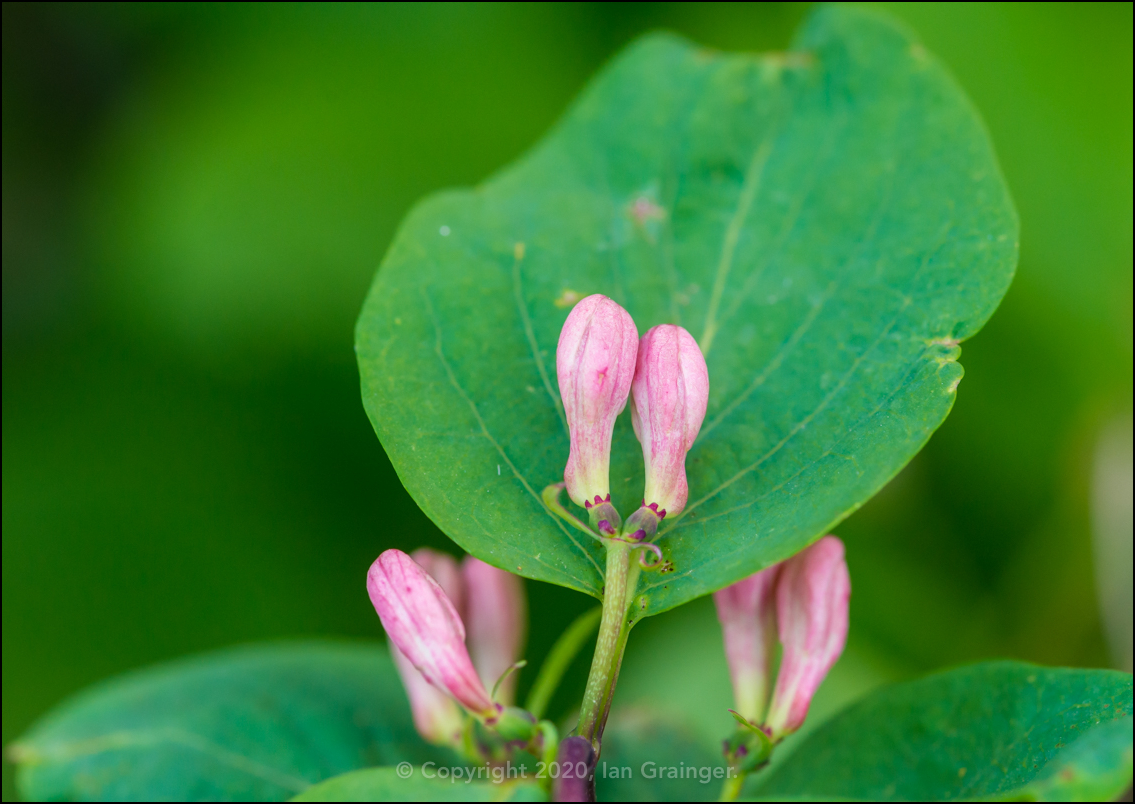 Budding Honeysuckle - March 2020
The Tartarian Honeysuckle (Lonicera tatarica) bush also had the beginnings of new buds on display, although they were extremely small.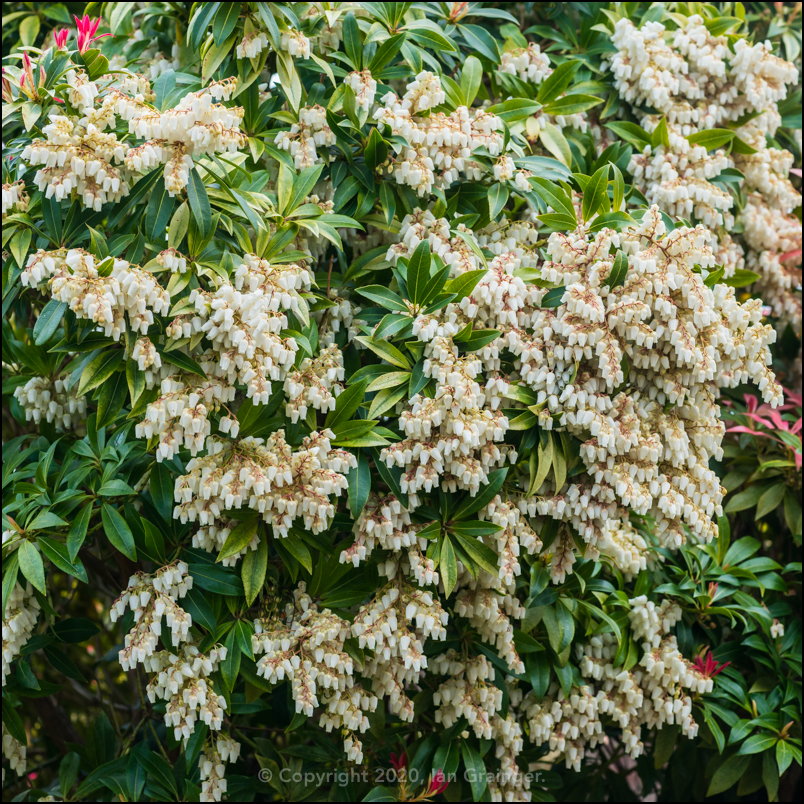 Pieris Bush Bounty - March 2020
Finally I couldn't resist including a wider angle shot of the Forest Flame (Pieris) bush that had more blossom this year than I could ever remember seeing before.
So this week I went with Amelanchier Blossom as my Image of the Week simply because it's a beautiful blossom that's only around for a few days of the year, and I may not have the chance to photograph it again...