Grape Hyacinths - March 2020
There was another beautiful sunny day for my photo shoot this week, which made five weeks in a row that the sun had shined while I had my camera in hand.
Officially or unofficially, spring had definitely sprung down on the south coast of England, and it was one of the best years for Grape Hyacinths (Muscari) that I'd seen in my garden. There seemed to be about ten times more of the pretty little blue blooms than I'd planted, growing in one of my raised bed areas.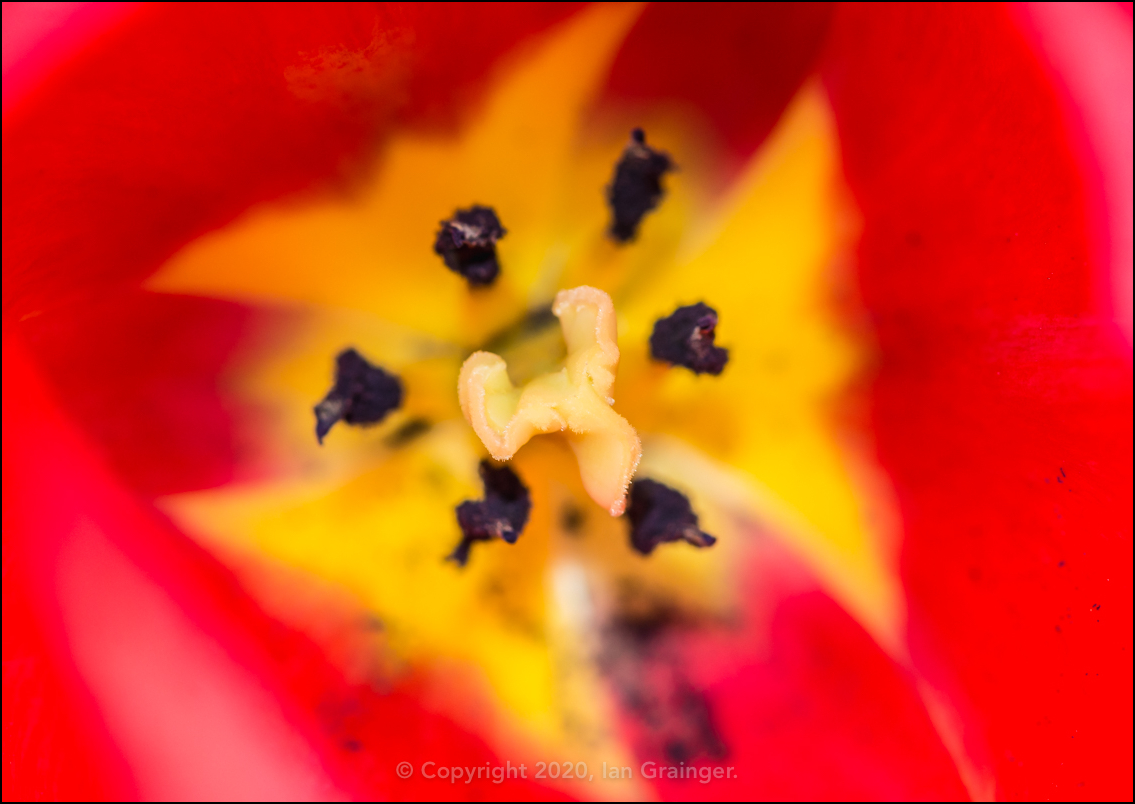 Tulip Centre - March 2020
Some of the Tulips (Tulipa) had already begun to open, and were obviously enjoying the late March sunshine. I couldn't resist peeking into this bright red variety, and was tickled to find a patch of yellow that reminded me of a fish residing in the centre!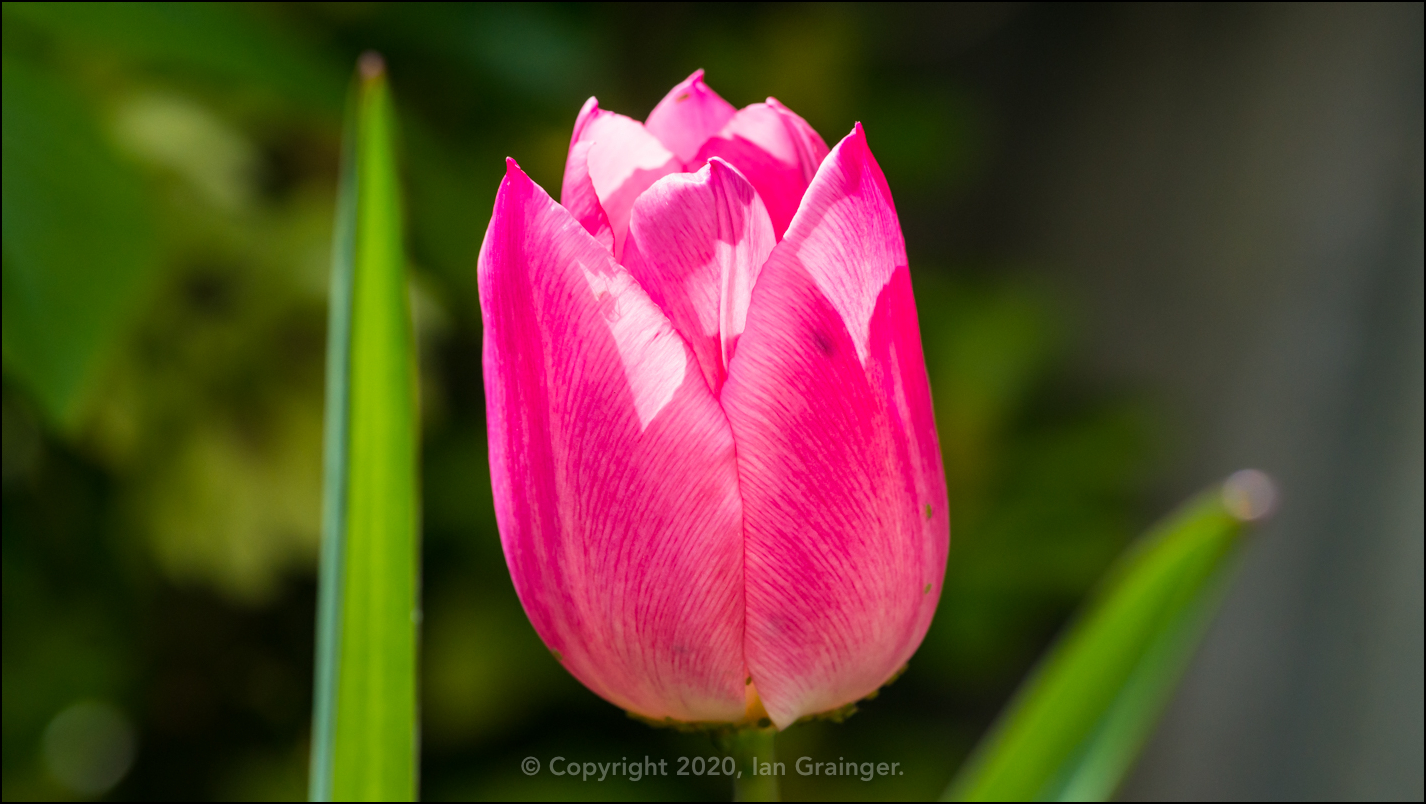 Tulip Dynasty - March 2020
Tulip 'Dynasty' had returned for another season, and was looking very pretty as the sun caught its petals.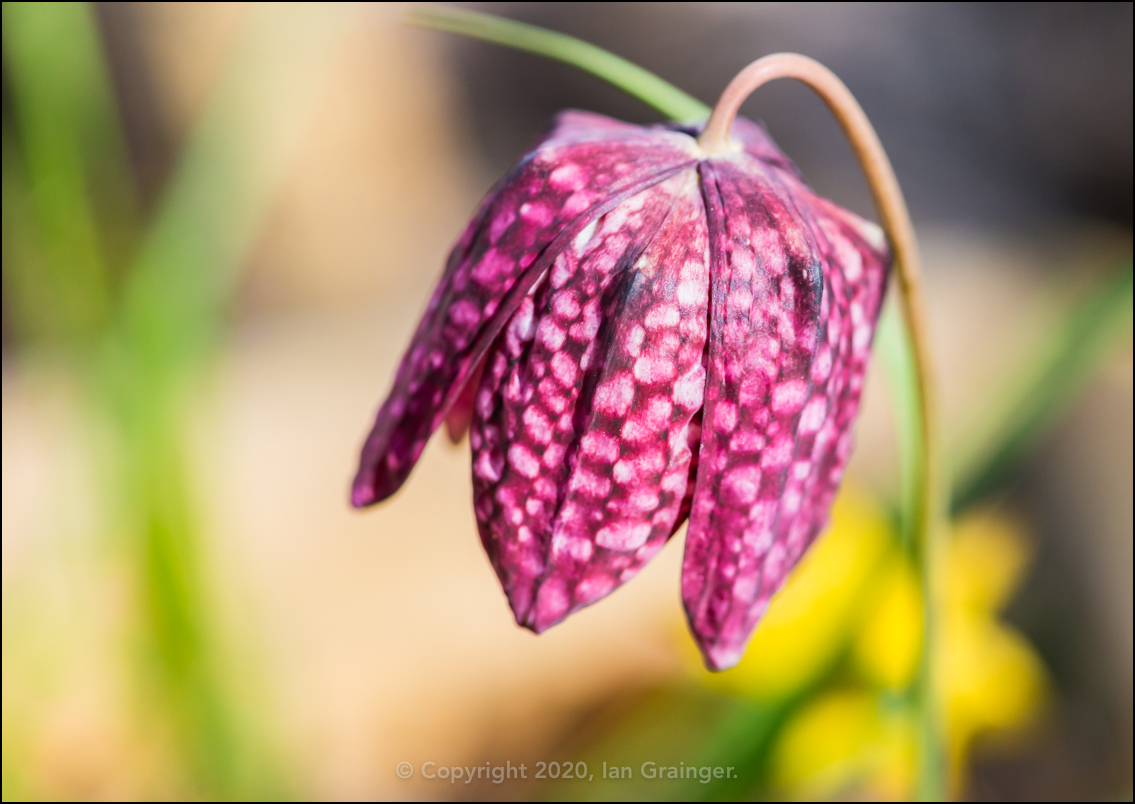 Snake's Head Fritillary - March 2020
As well as the Tulips turning up early, the Snake's Head Fritillaries (Fritillaria meleagris) had also arrived. Their flowers always reminded me more of bonnets than snake's heads though!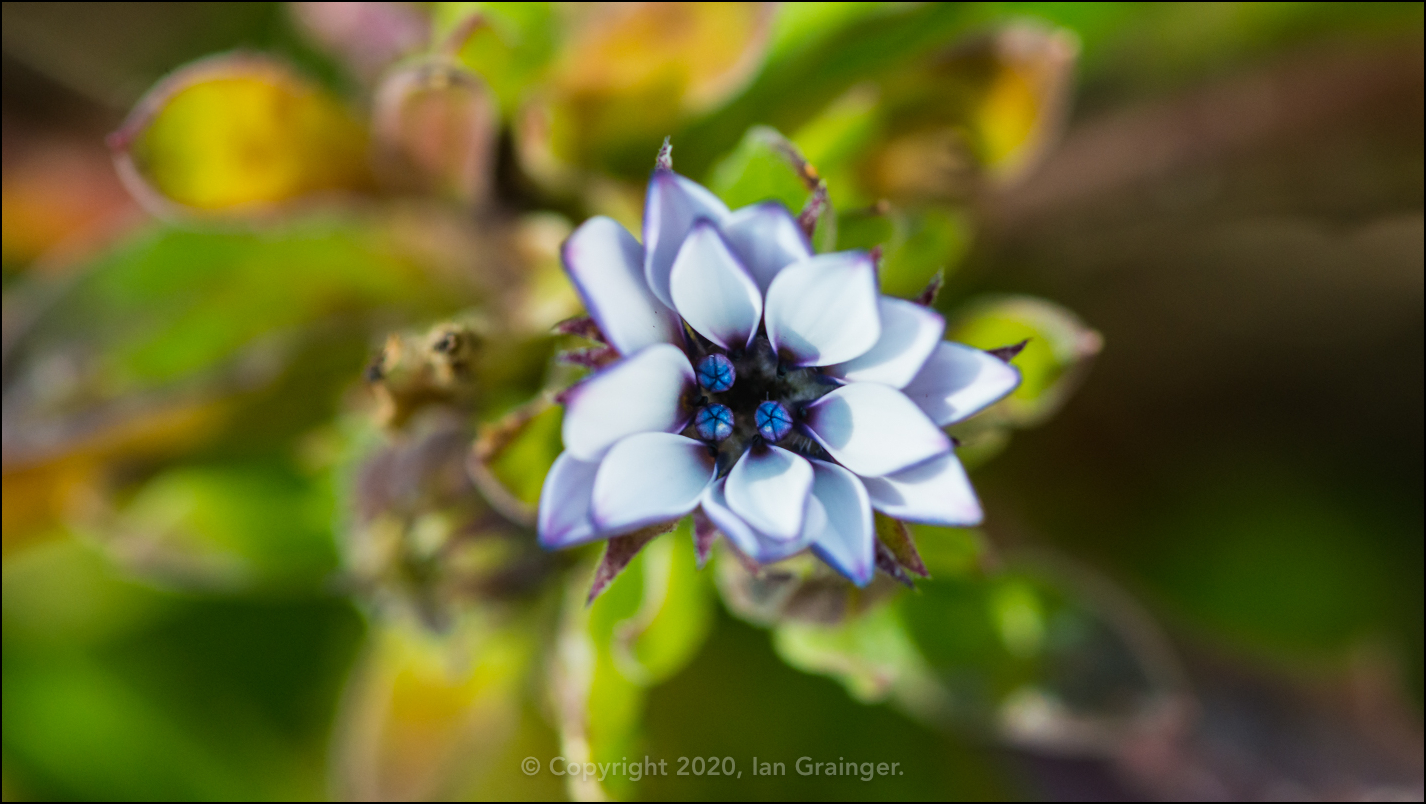 Blue and White Osteospermum - March 2020
Even earlier were the African Daisies (Osteospermum), with this blue and white variety...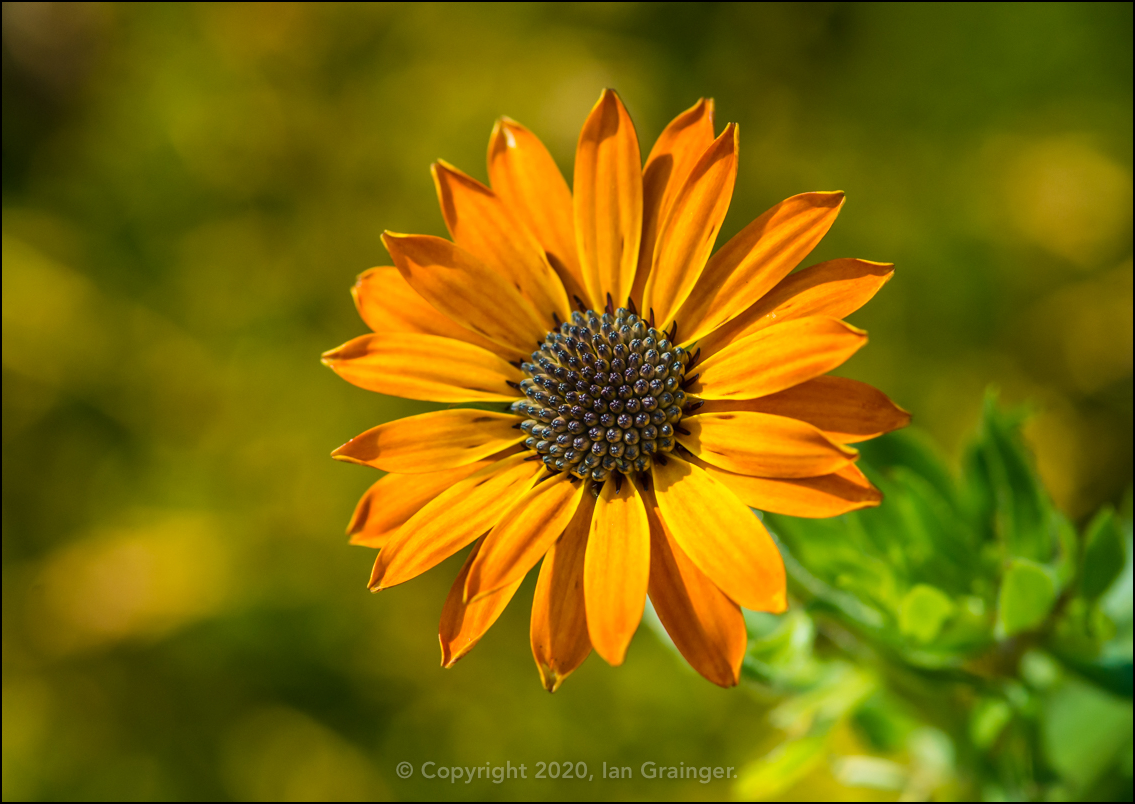 Orange Osteospermum - March 2020
...and this orange variety putting in a very early appearance.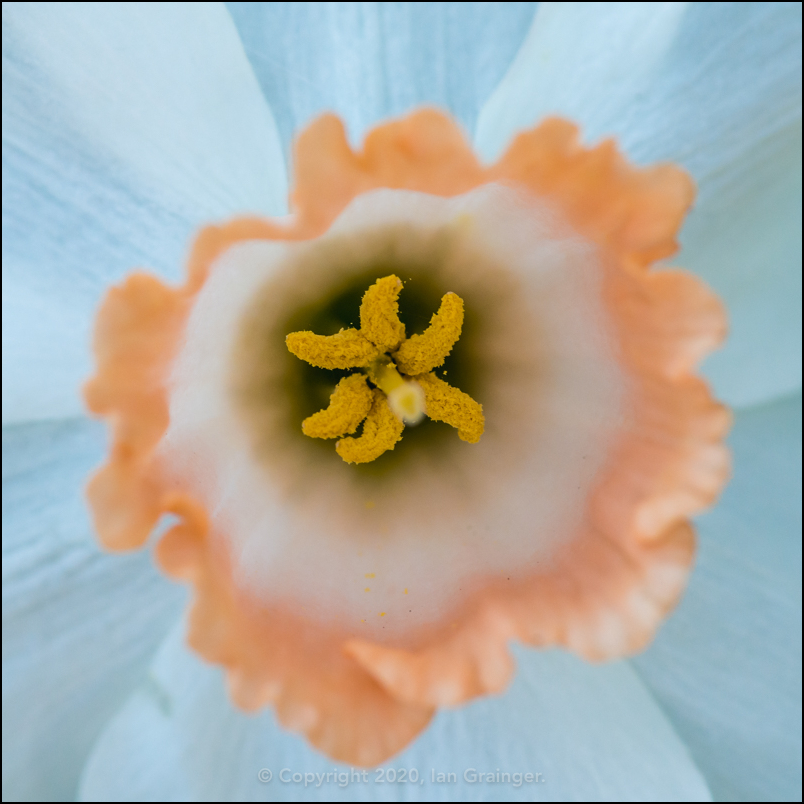 Pretty Daffodil - March 2020
The Daffodils (Narcissus) were still going strong, with this variety 'Salome' being my pick of the bunch for this year.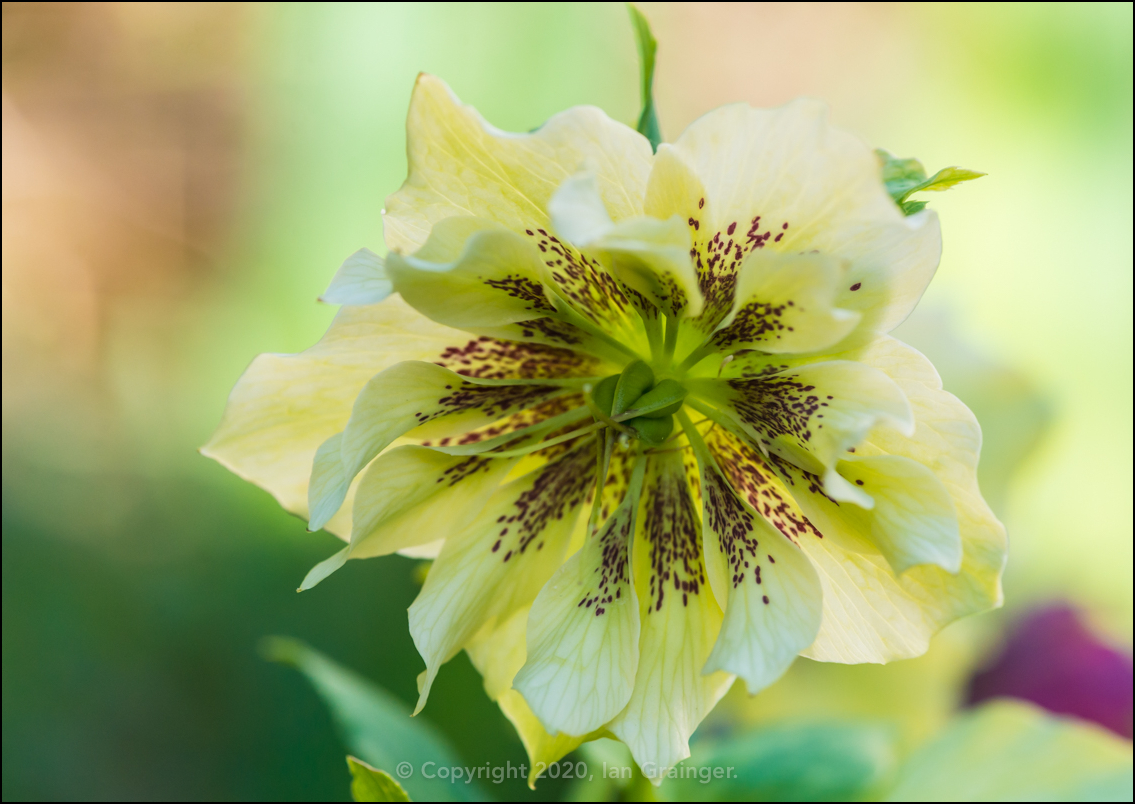 Hellebore Farewell - March 2020
The Christmas Roses (Helleborus) were fading quickly, but had been in bloom since early January, so they'd done their job well.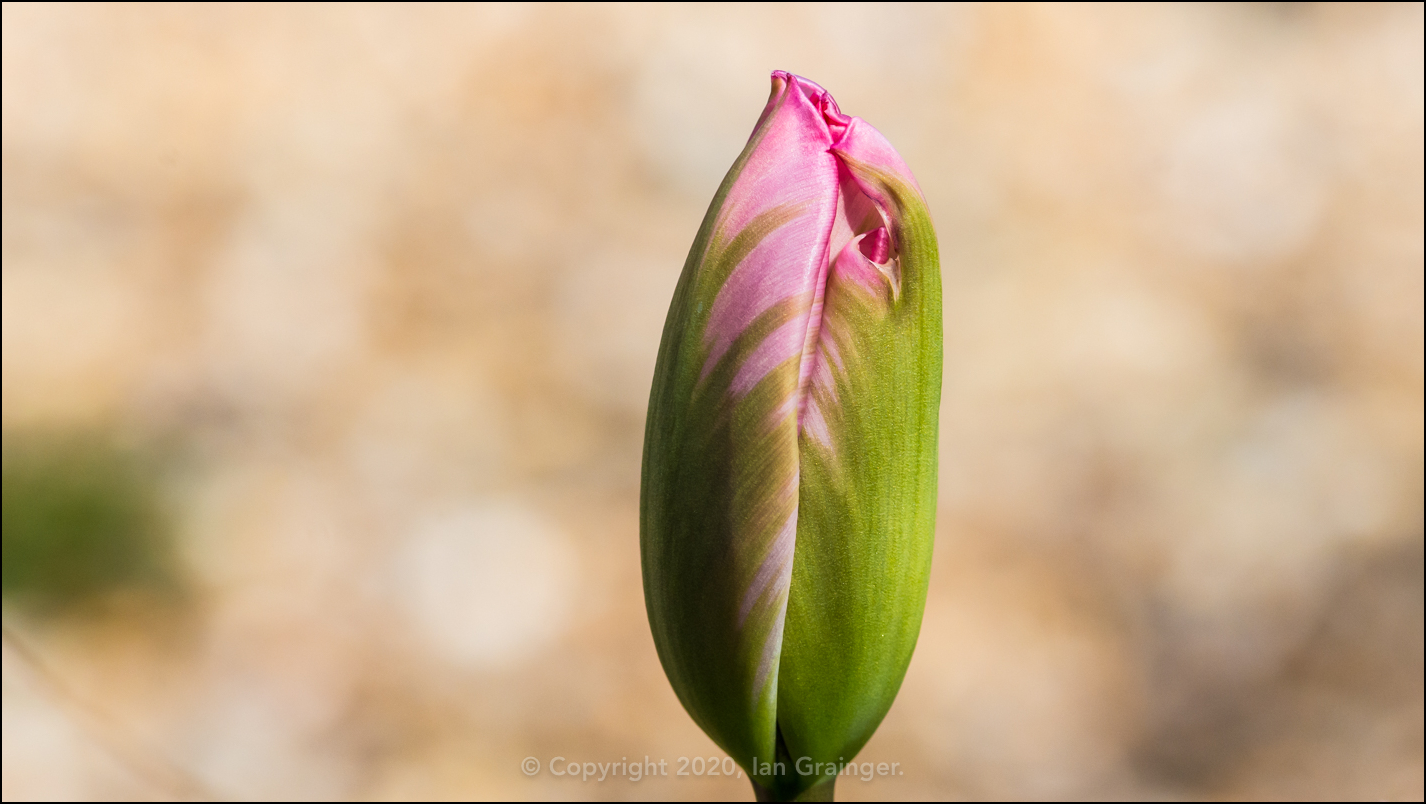 Budding Tulip - March 2020
There was still plenty of spring colour to look forward to, with lots of Tulips still waiting to bloom...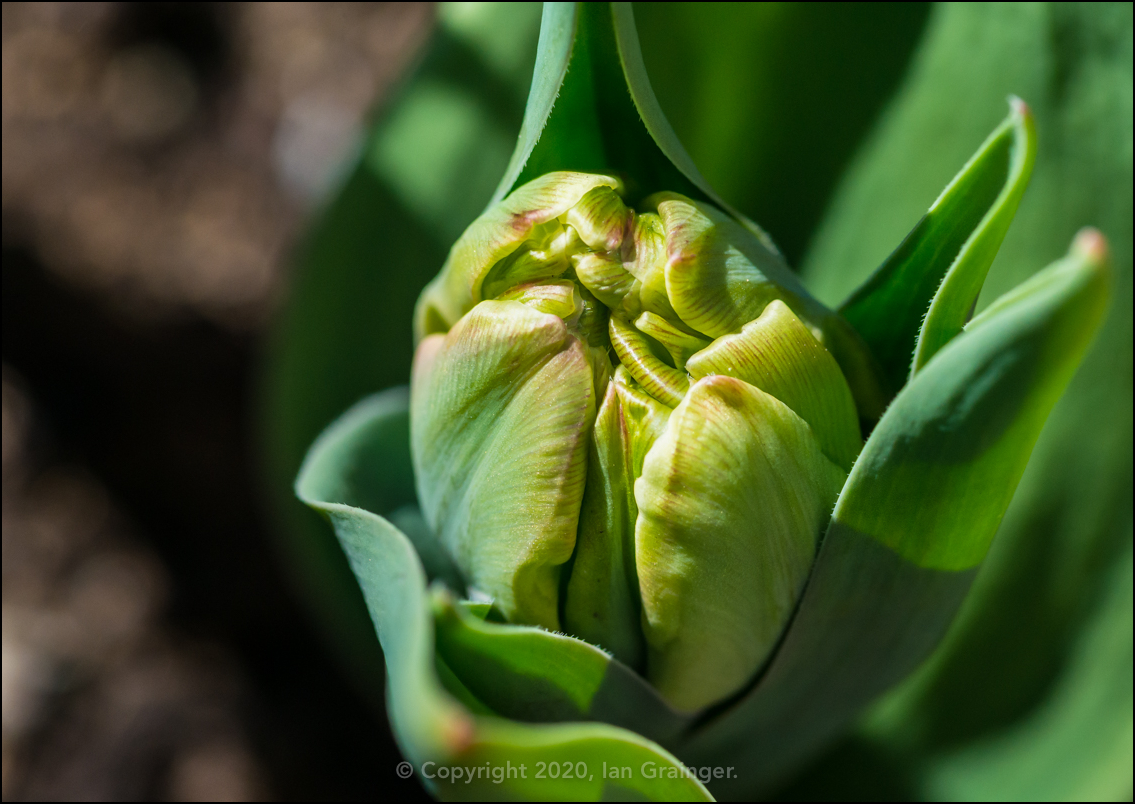 Foxy Foxtrot - March 2020
...including this new one for me, called 'Foxy Foxtrot', which I think will be a stunner.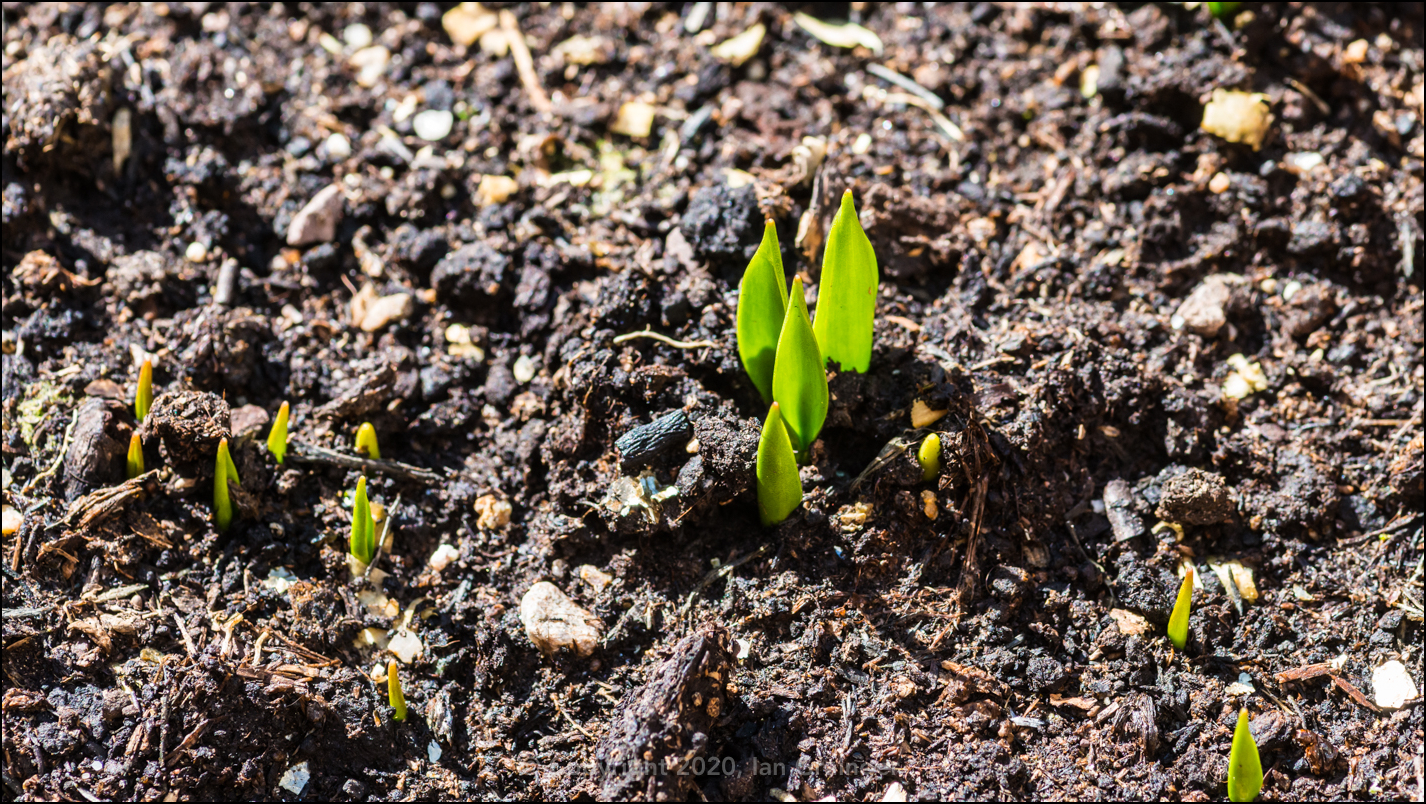 Fox Grape Fritillary Arrival - March 2020
Finally, I was quite excited by the arrival of my Fox Grape Fritillaries (Fritillaria uva-vulpis), of which more had germinated than I could of ever have hoped for.
So this week I went with Grape Hyacinths as my Image of the Week simply because I'd never seen so many of the lovely blue blooms populating my garden...