Single Montana - April 2020
I haven't been very mobile this week, after twisting my ankle, and have mostly been getting around on crutches, which aren't the most useful of aids to a photographer. However, I did venture outside onto my patio for a few minutes, and managed to grab a few shots for posterity.
The Clematis montana 'Mayleen' was now producing lots of blooms, although rather curiously, they were predominantly white in colour, when in previous years they had been pink.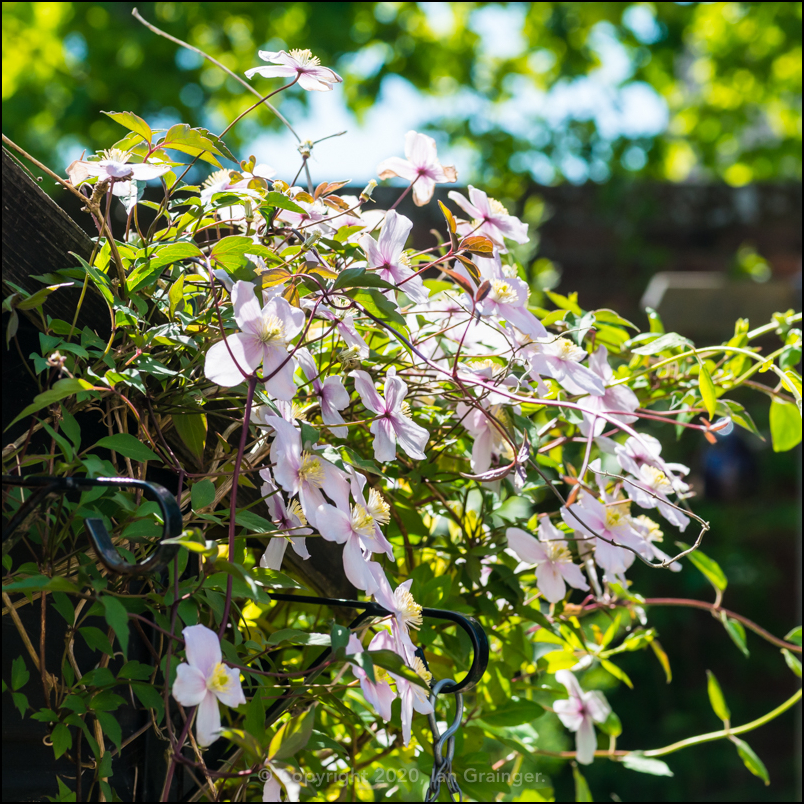 Montana Flow - April 2020
As you can see, there were an abundance of flowers, and they'd finally managed to get to the top of my garden shed.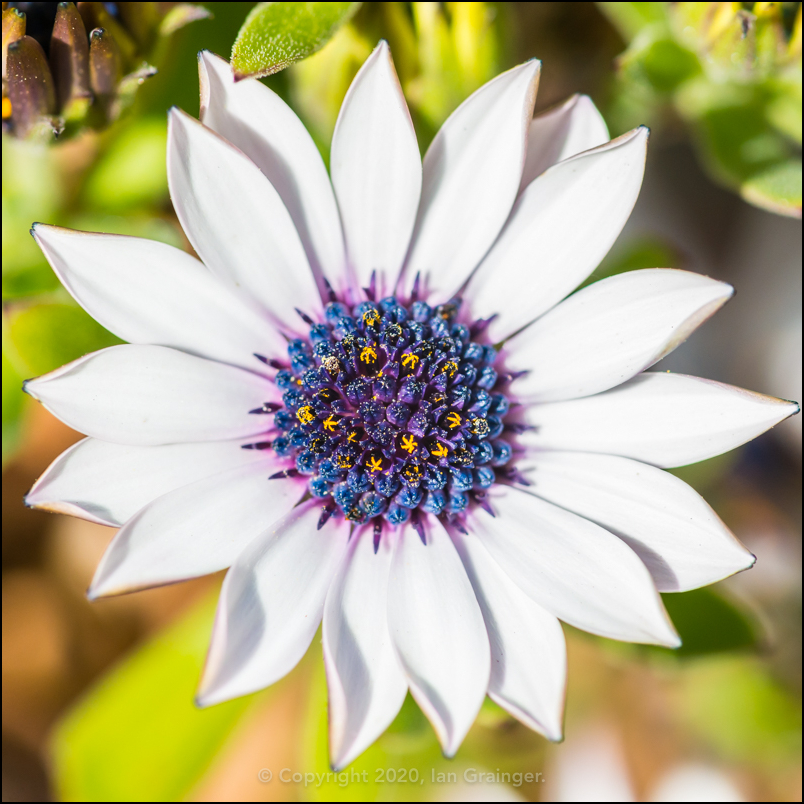 Osteospermum - April 2020
More flowers in abundance this week were those of the African Daisies (Osteospermum), with two different varieties currently in bloom. I loved the bright blue centre of this one...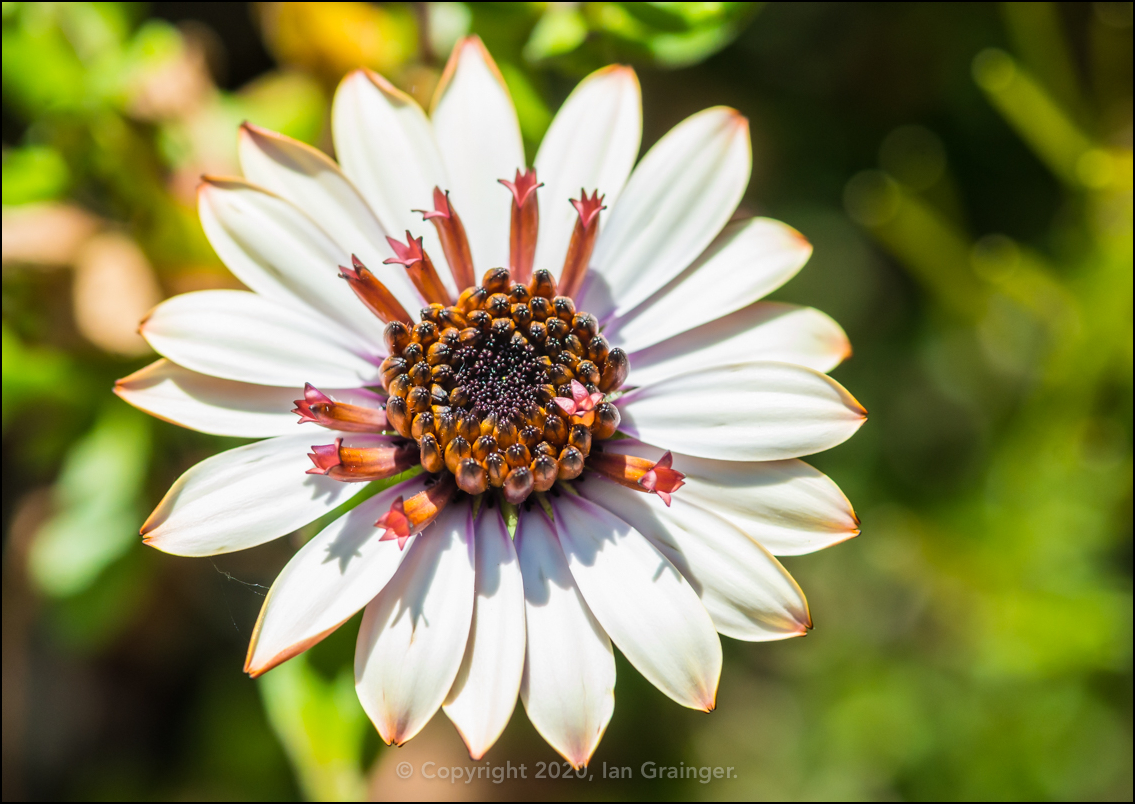 Another Osteospermum - April 2020
...while I was intrigued by the pipe like structures emanating from the centre of this one!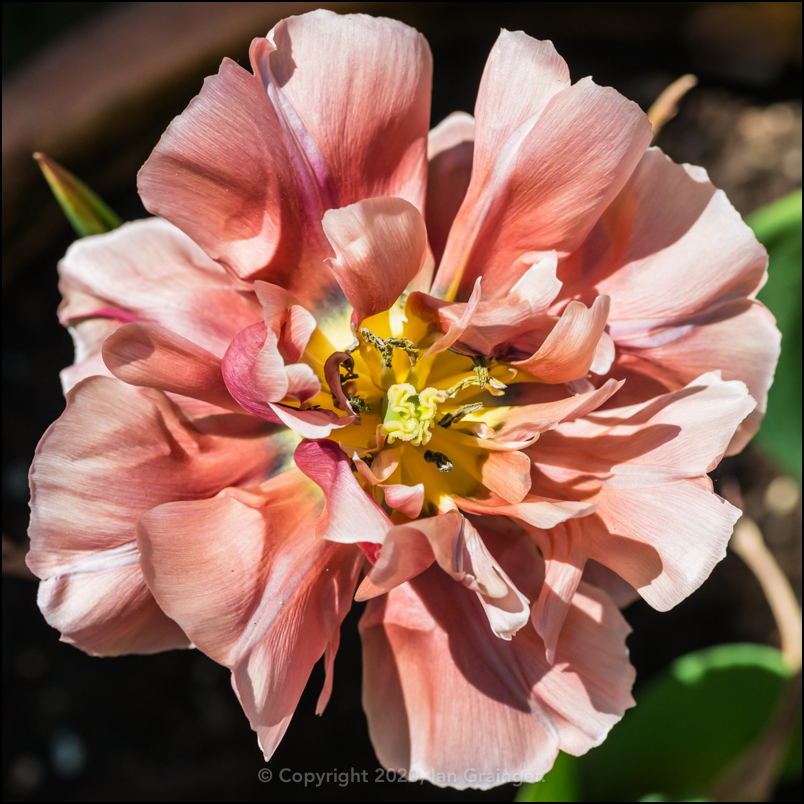 Tulip Copper Image - April 2020
The Tulip (Tulipa) 'Copper Image' flowers had finally completely opened and were looking rather beautiful.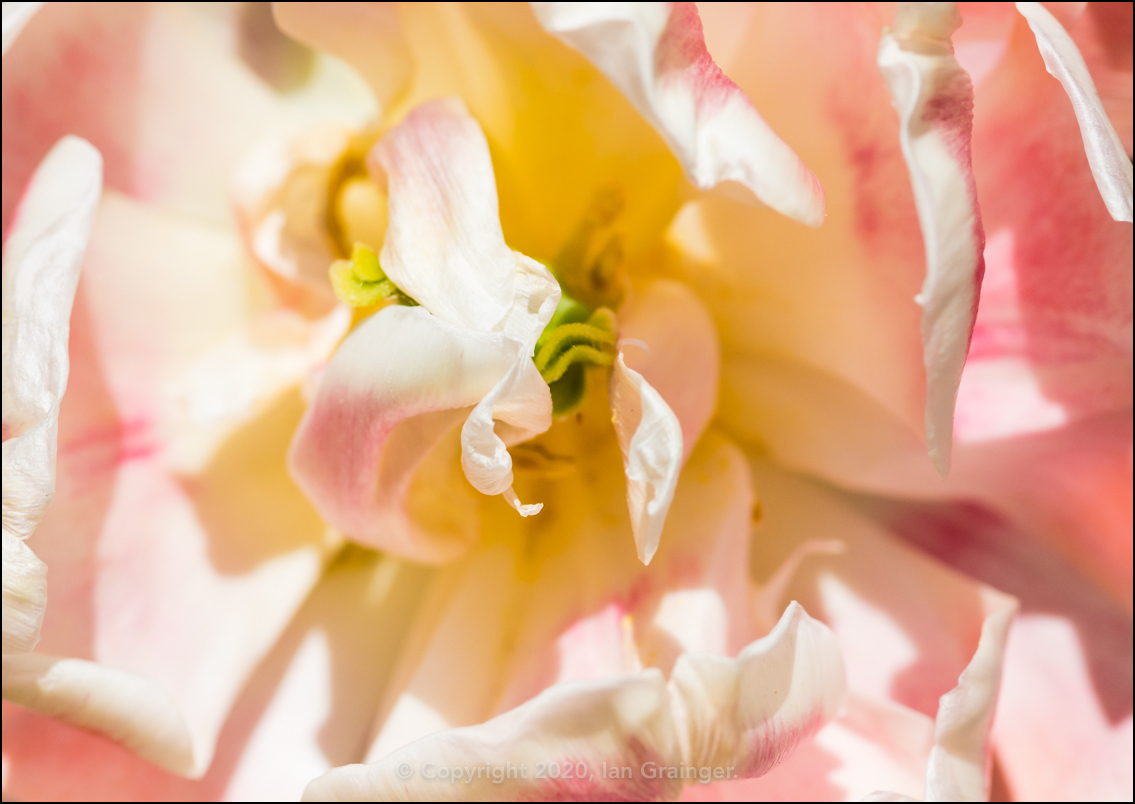 Ageing Fox - April 2020
Meanwhile, the Tulip 'Foxy Foxtrot' blooms had transformed from a yellow / orange colour, into a more delicate white / pink combination.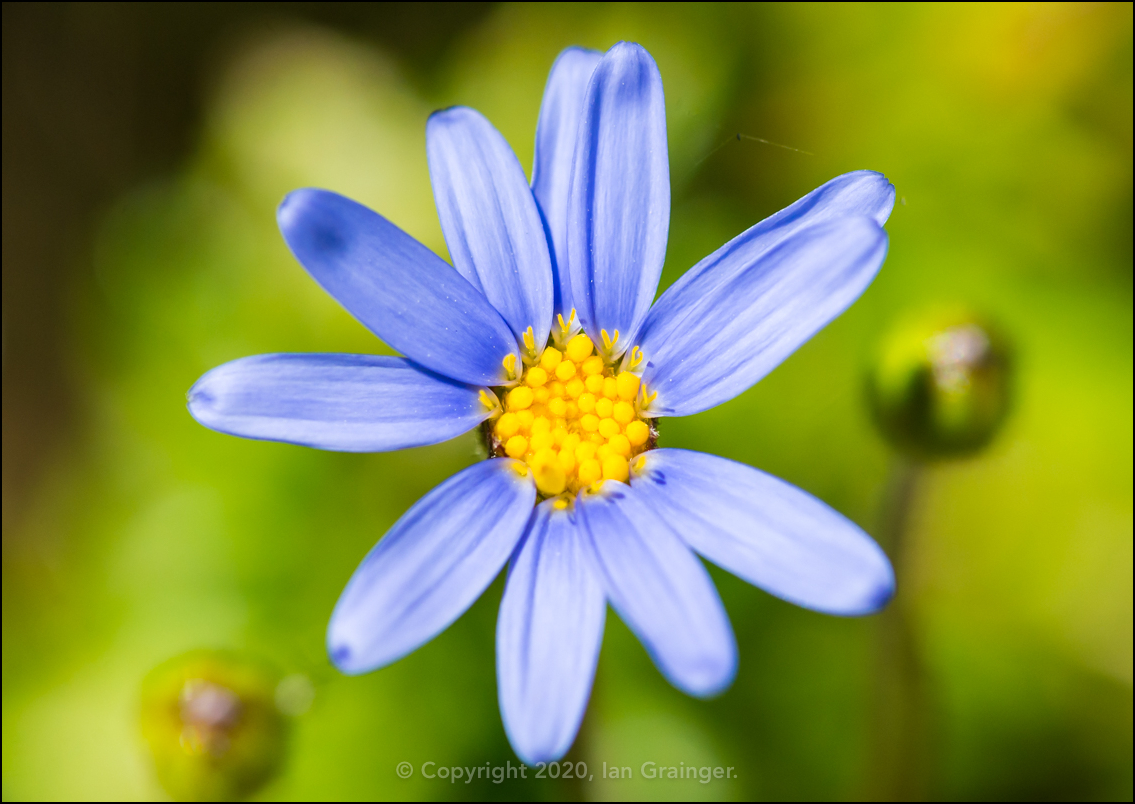 Felicia - April 2020
While the Blue Marguerite (Felicia amelloides) daisies had flowered almost all year round in dad's garden, mine had only just put in an appearance for the first time this year, and they were already looking a bit worse for wear.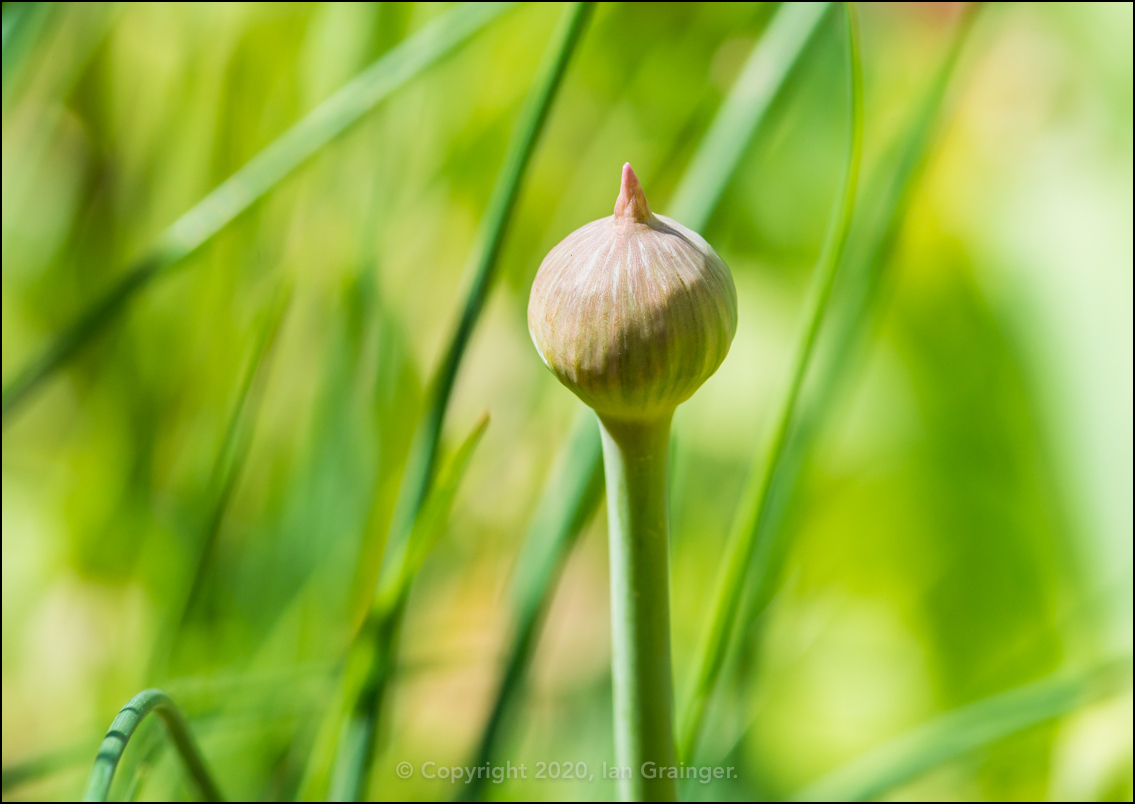 Budding Allium - April 2020
There were still lots of things to look forward to though, with the Allium blooms being next in line...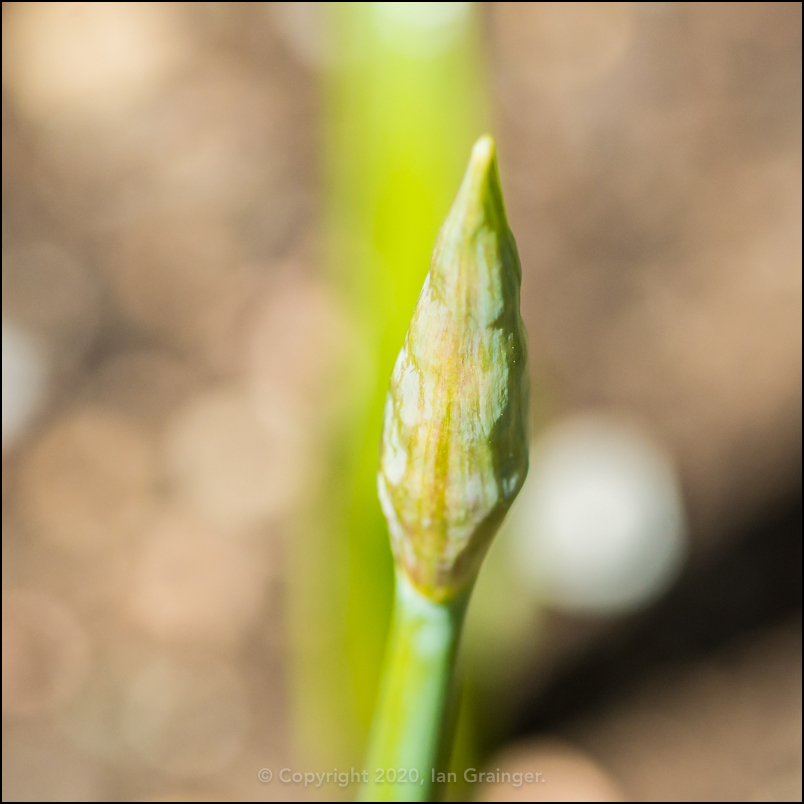 Sicilian Honey Garlic - April 2020
...one of which was my all time favourite, the Sicilian Honey Garlic (Nectaroscordum siculum). I'd lost all of my plants last year, so this year's were from new bulbs planted last winter, and I was thrilled to see flower buds forming already.
So this week I went with Single Montanna as my Image of the Week simply because it was nice to see the Clematis flowering so early in the year...