Wallflower Awakening - January 2020
I was still pushed for time to capture some images this week, but I managed to grab a few from my own back garden, which is normally a bit of a mess at this time of year, despite my best efforts to keep on top of it.
I didn't actually hold much hope of coming across anything photogenic, but was quite pleased to find this early Wallflower (Erysimum) beginning to bloom.
What was more surprising was that it normally has pure white blooms, but for the past couple of years some of the petals have been yellow.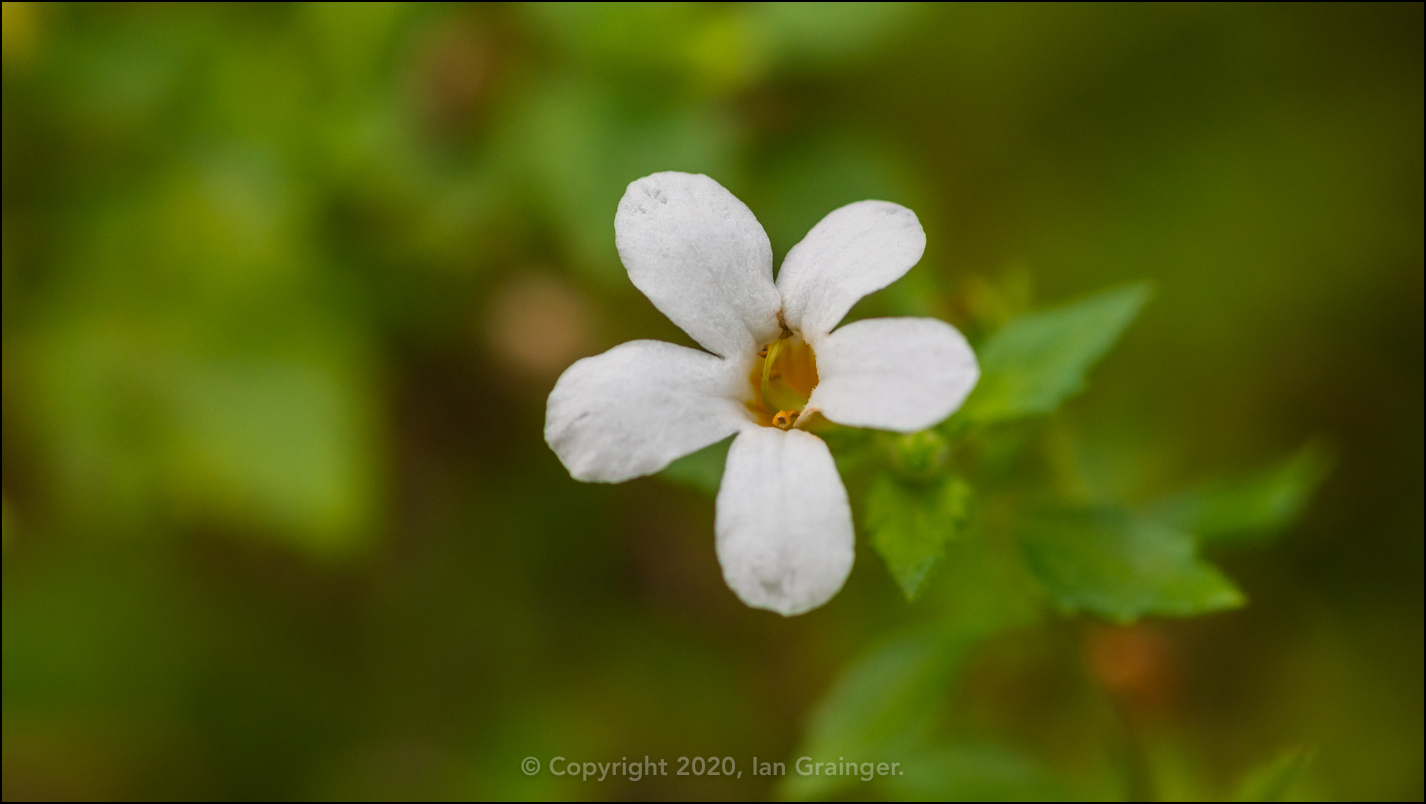 Early Snowtopia - January 2020
I was also quite surprised to find some Bacopa (Chaenostoma cordatum) 'Snowtopia' in bloom. I'm not sure whether it's incredibly early for spring, or incredibly late for autumn! Either way, it shouldn't really be in flower at this time of year.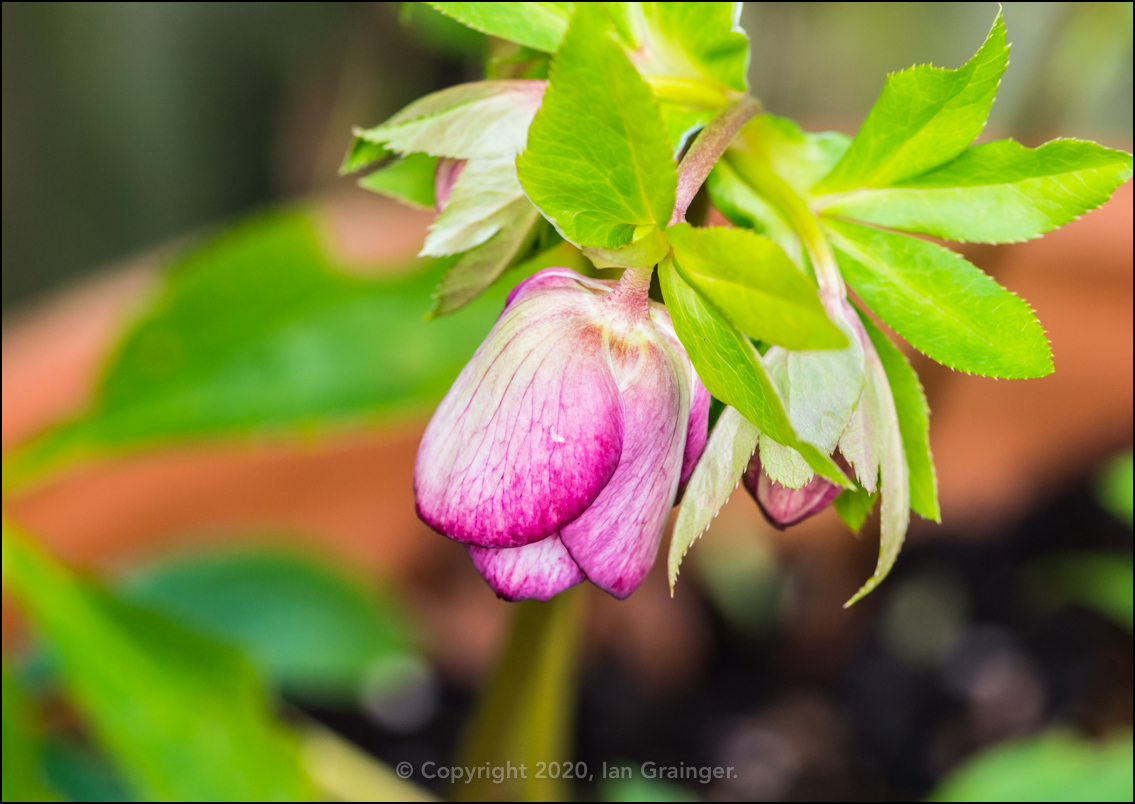 Budding Double Ellen - January 2020
Something that should be in flower at this time of year are the Christmas Roses (Helleborus orientalis), and this variety, 'Double Ellen Purple', is one of my favourites. Hopefully she'll be fully open within the next few days and can feature in next week's article.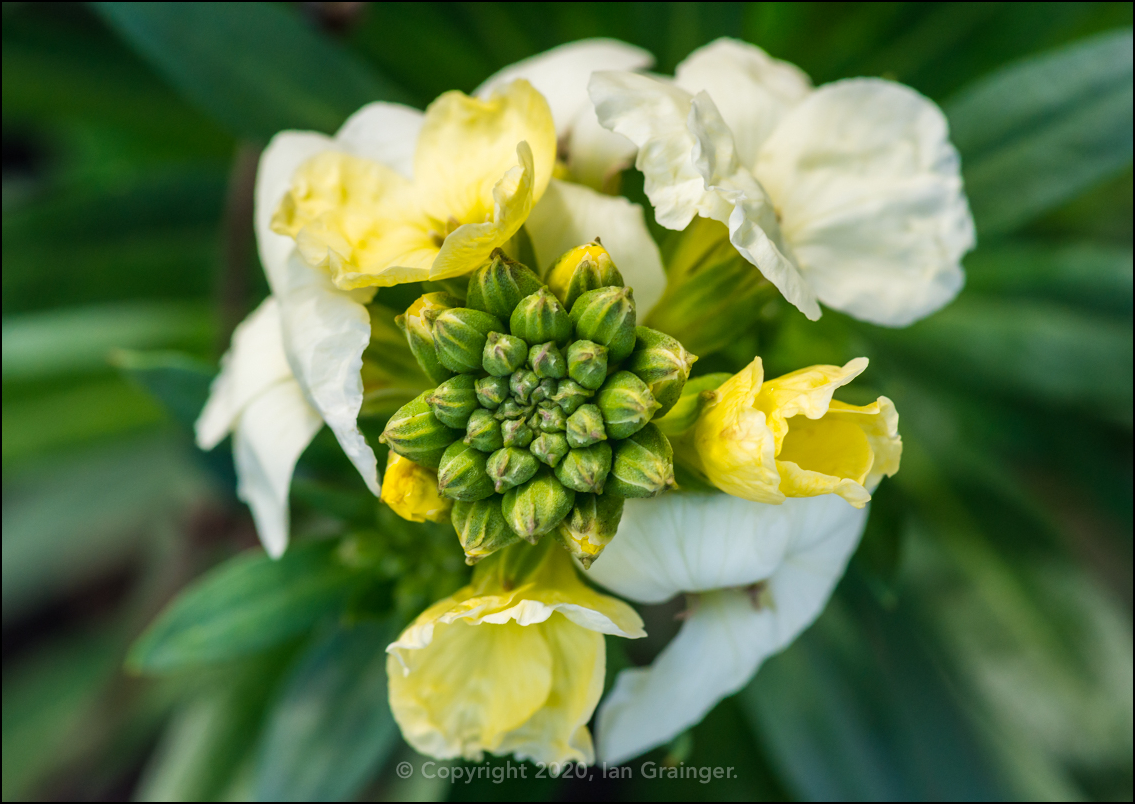 Budding Wallflower - January 2020
Finally, here's a shot of the top of the Wallflower, showing how many buds are left to open. It will be interesting to see how many of the petals retain their original white colouring.
So this week I went with Wallflower Awakening as my Image of the Week simply because I was surprised to see it flowering so early in the year...