African Lily - July 2020
It was a lovely warm sunny morning for my photo shoot this week, which took place in my own garden. Despite the garden being overrun by Horsetail Grass (Equisetum telmateia) it still had some floral treats in store.
My favourite were the rather lovely blue blooms of the African Lily (Agapanthus). The plant seemed to be taking a rest this year, as last year it had about thirty individual flower stems, but this year only sported one.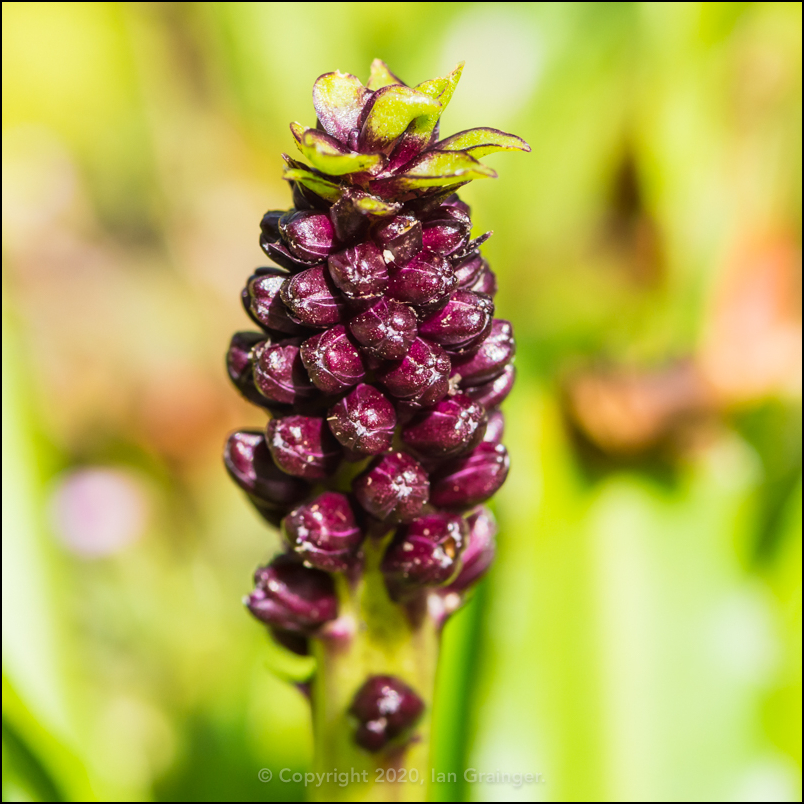 Pineapple Lily - July 2020
I'd been waiting for about three years for my Dwarf Pineapple Lily (Eucomis aloha) 'Leia' bulbs to flower, and was a bit disappointed with the results. I was expecting rather taller flower spikes, even though it was a dwarf variety.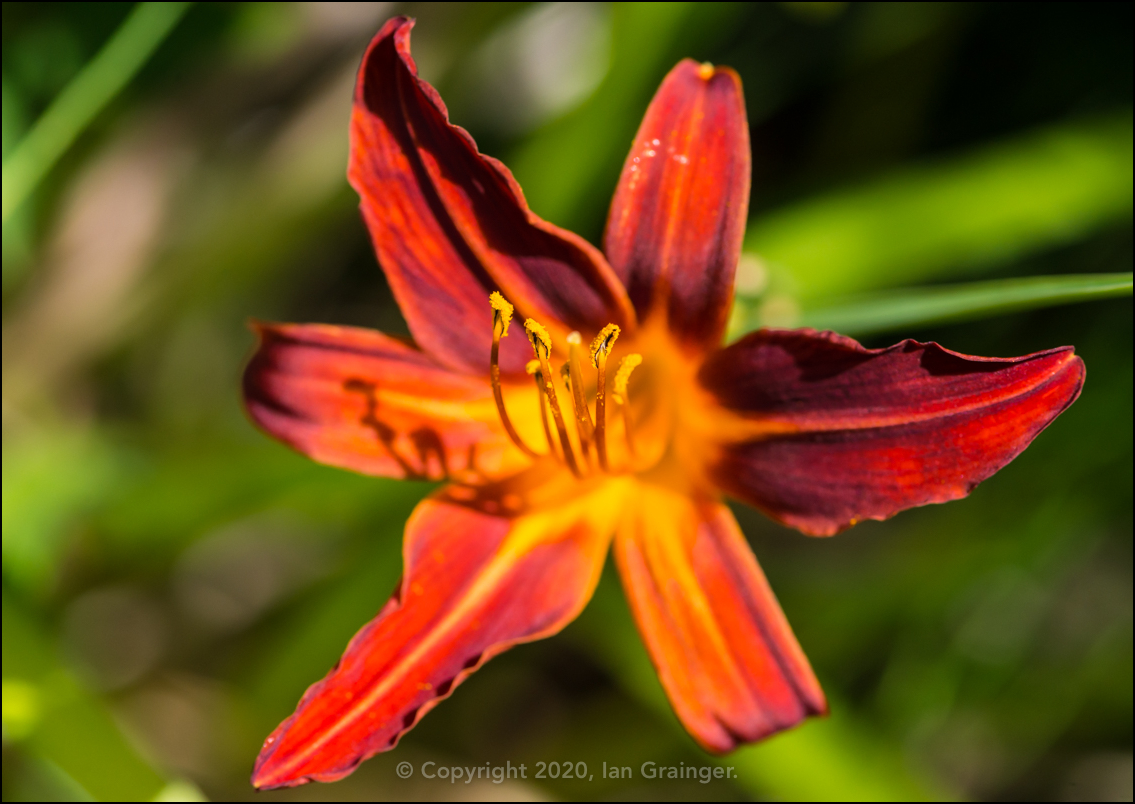 Daylily - July 2020
Daylily (Hemerocallis) 'Stella in Red' had been a prolific flowerer in recent years, and this year was no exception, with dozens of this striking flowers coming and going over recent weeks.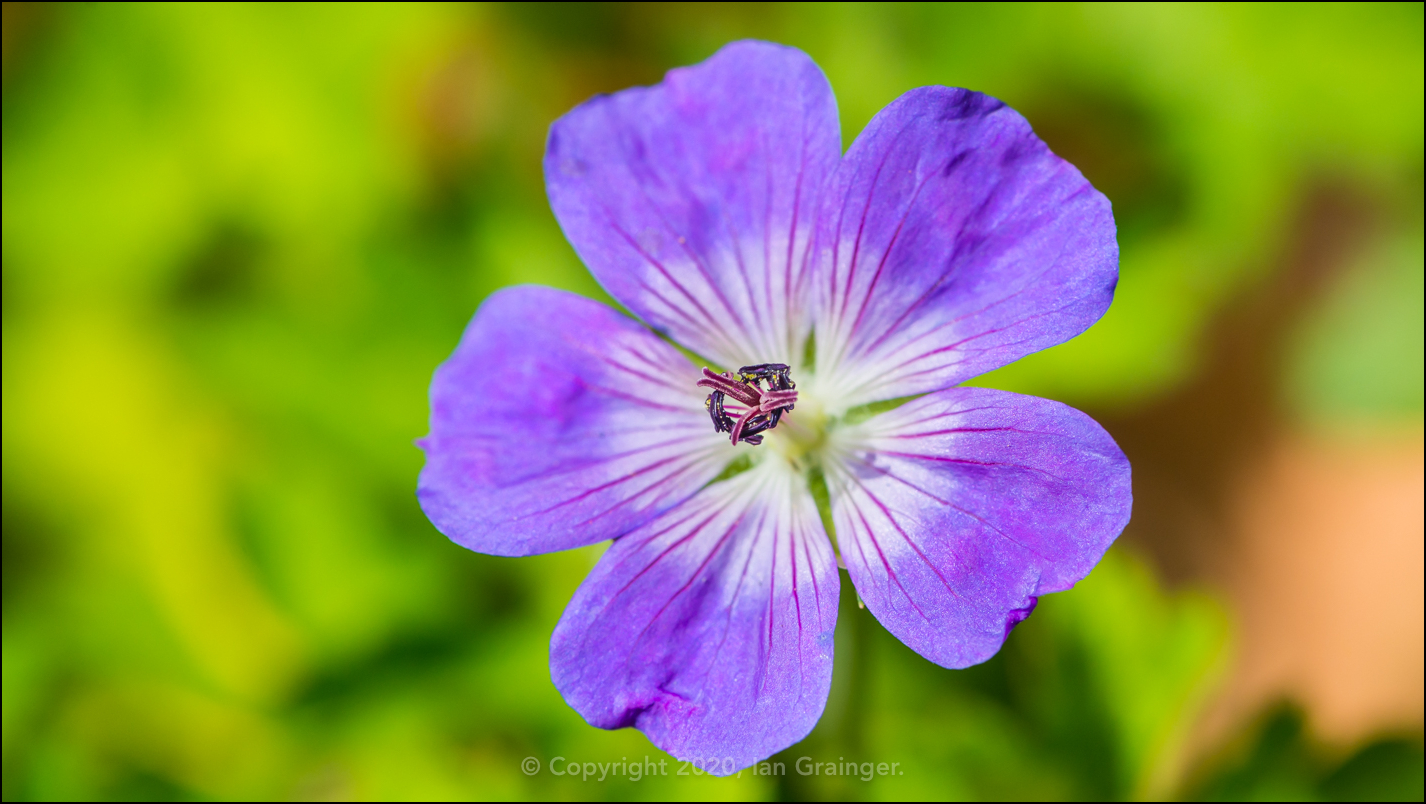 Rozanne - July 2020
Geranium 'Rozanne' was also usually a prolific flowerer, but this year had only produced a couple of blooms.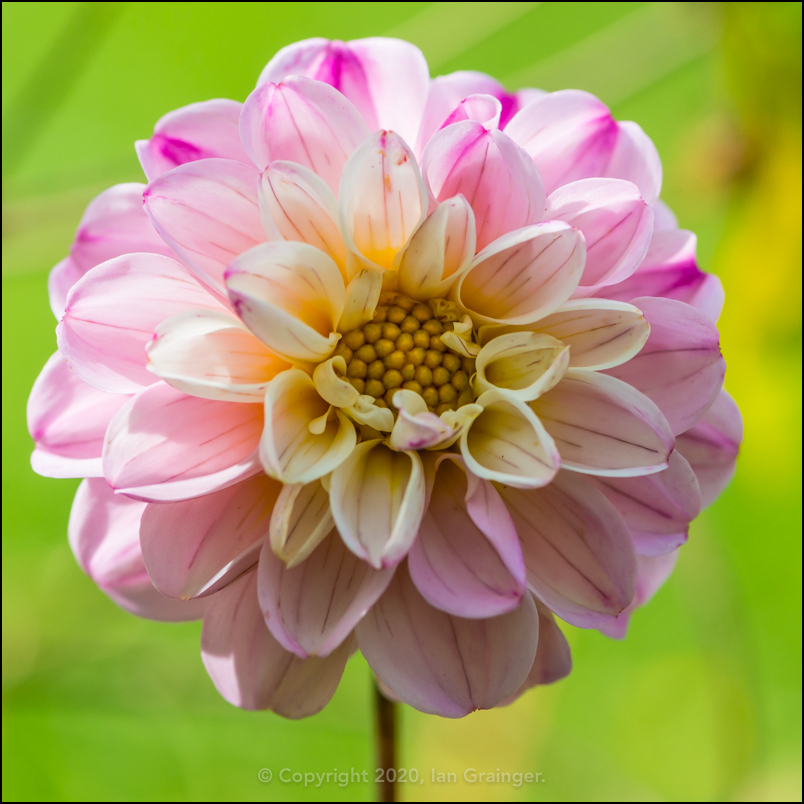 Pom Pom - July 2020
My first Dahlia of the year turned out to be an unknown pom pom variety. Although the flower looks quite large in this photograph, they're only a couple of inches across!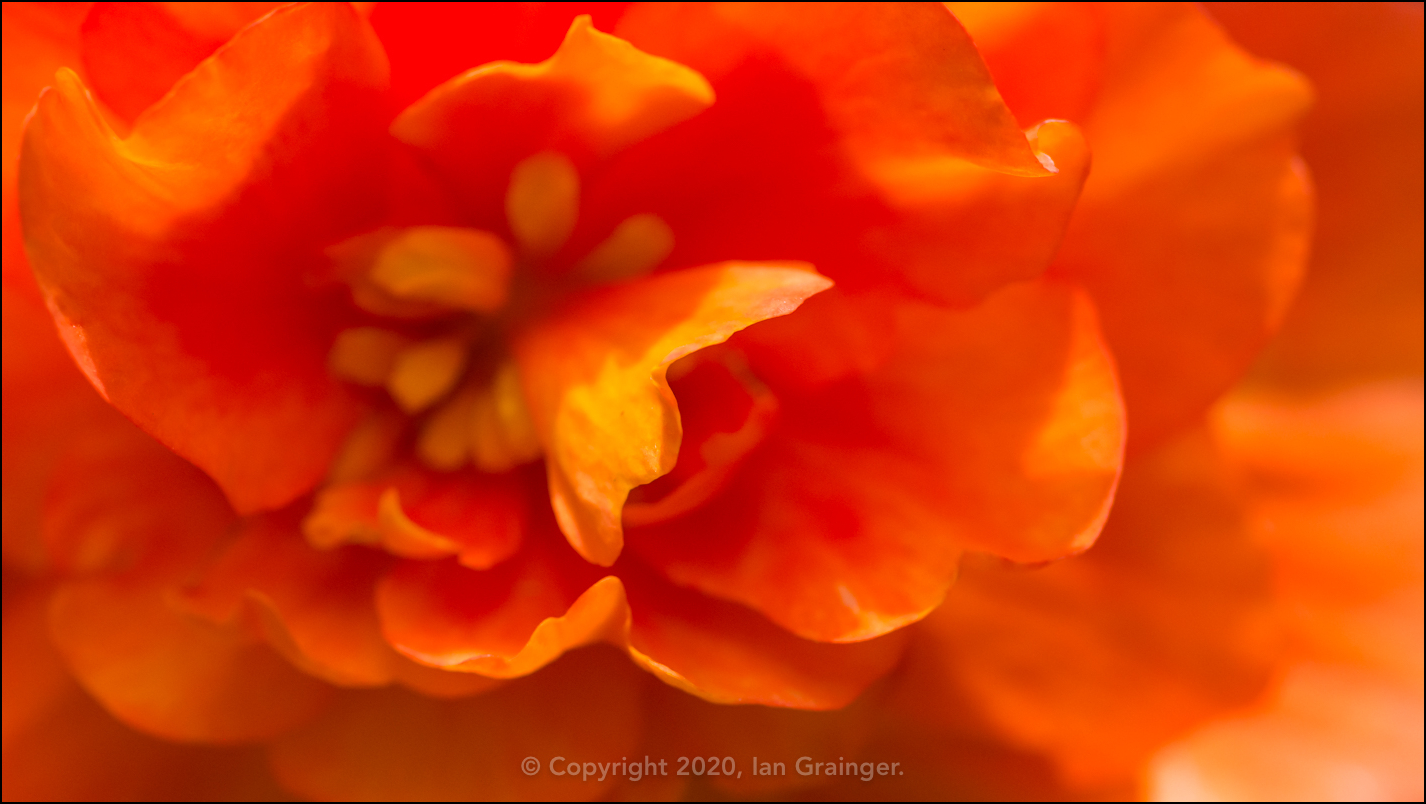 Begonia - July 2020
I had large flowered Begonias back in the garden too. This was a trailing variety that had lost its label unfortunately.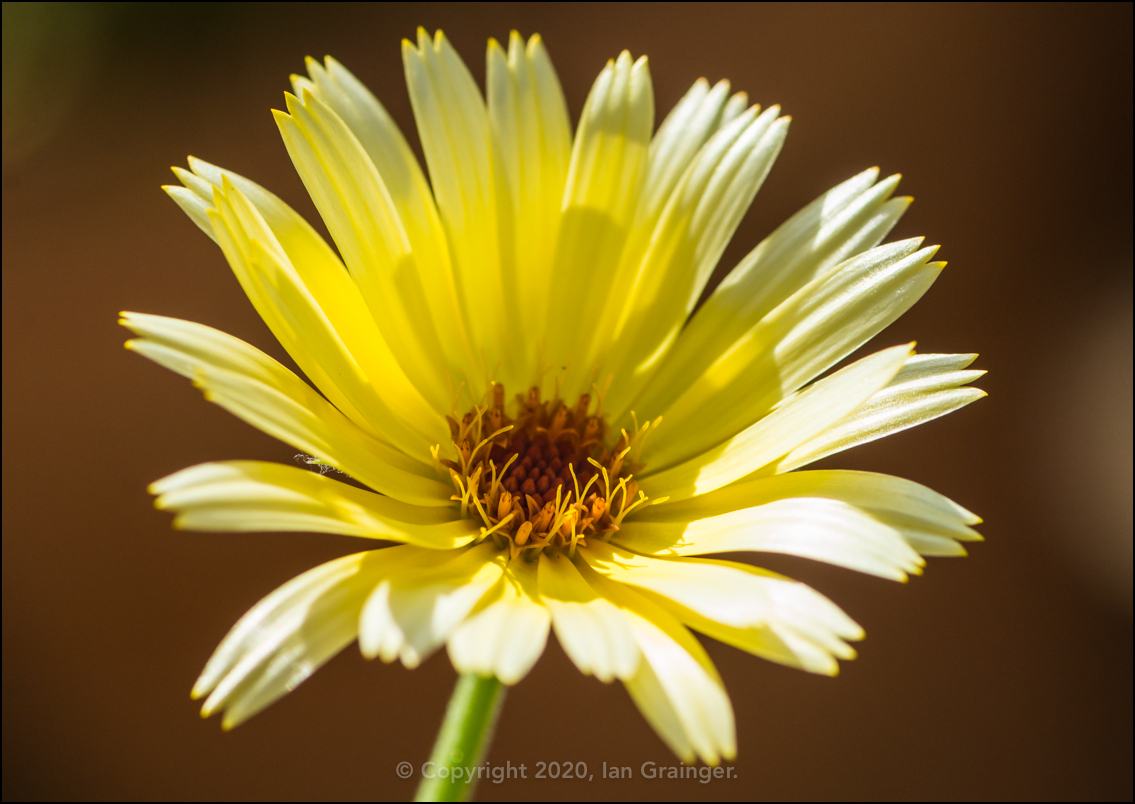 Calendula - July 2020
My small patch of Pot Marigolds (Calendula) had self-seeded themselves for another year, and were looking particularly pretty in the morning sunshine.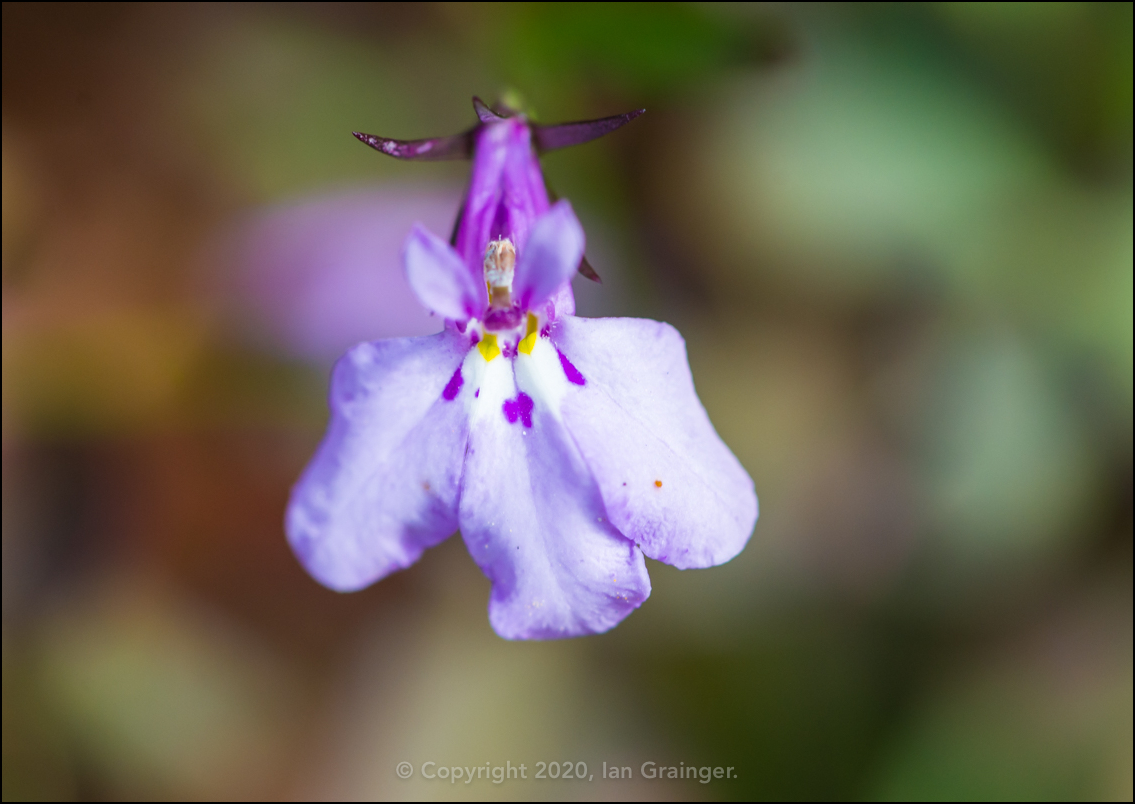 Lobelia - July 2020
There were quite a few pretty purple Lobelia blooms beginning to pop up in a variety of positions.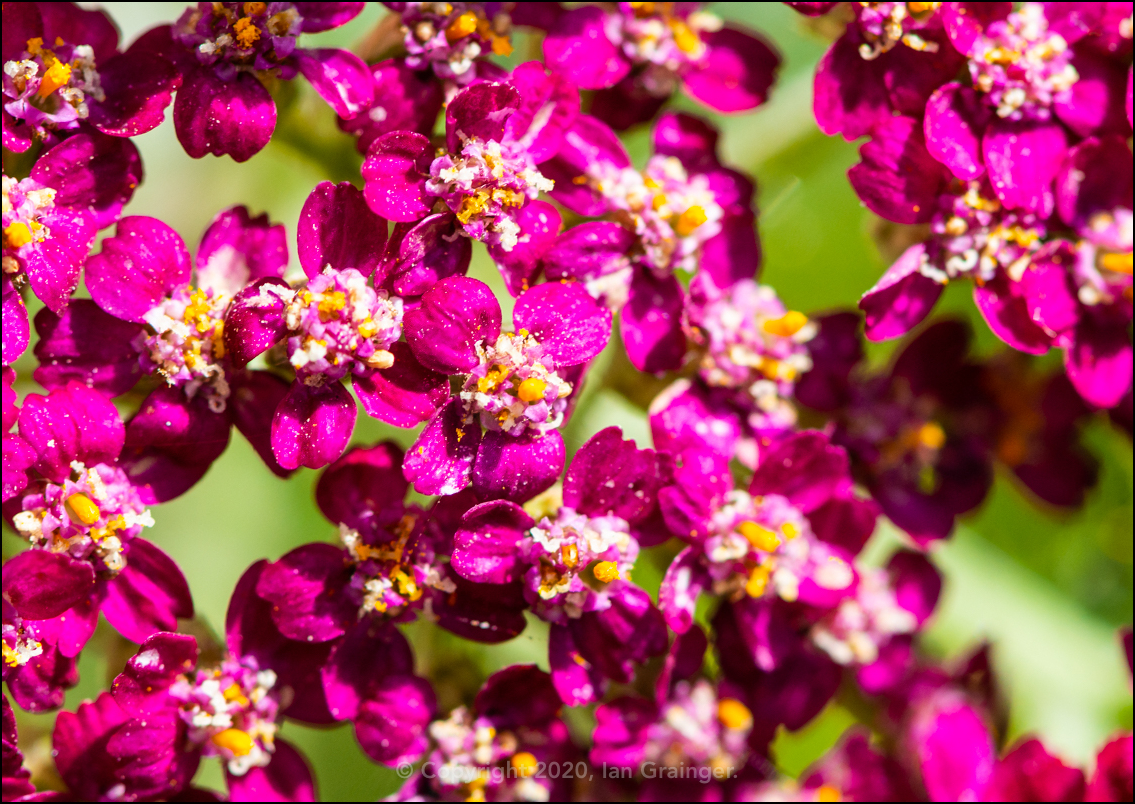 Achillea Cassis - July 2020
The Achillea (Achillea millefolium) 'Cassis' plants were one of a growing number of magenta coloured flowers on display in the garden at the moment.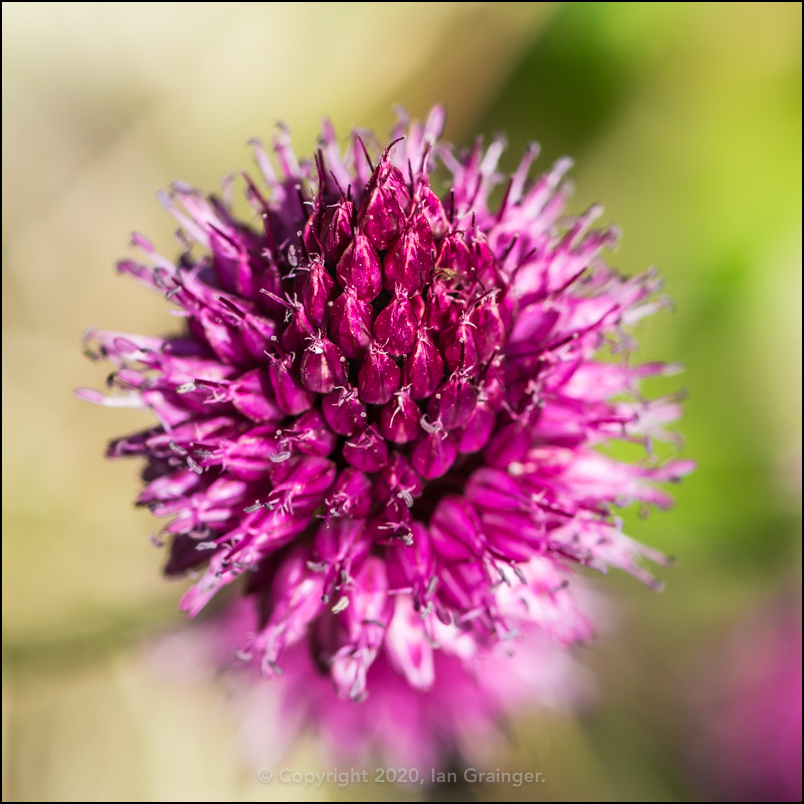 Drumstick Allium - July 2020
Others included the Drumstick Allium (Allium sphaerocephalon) flowers and...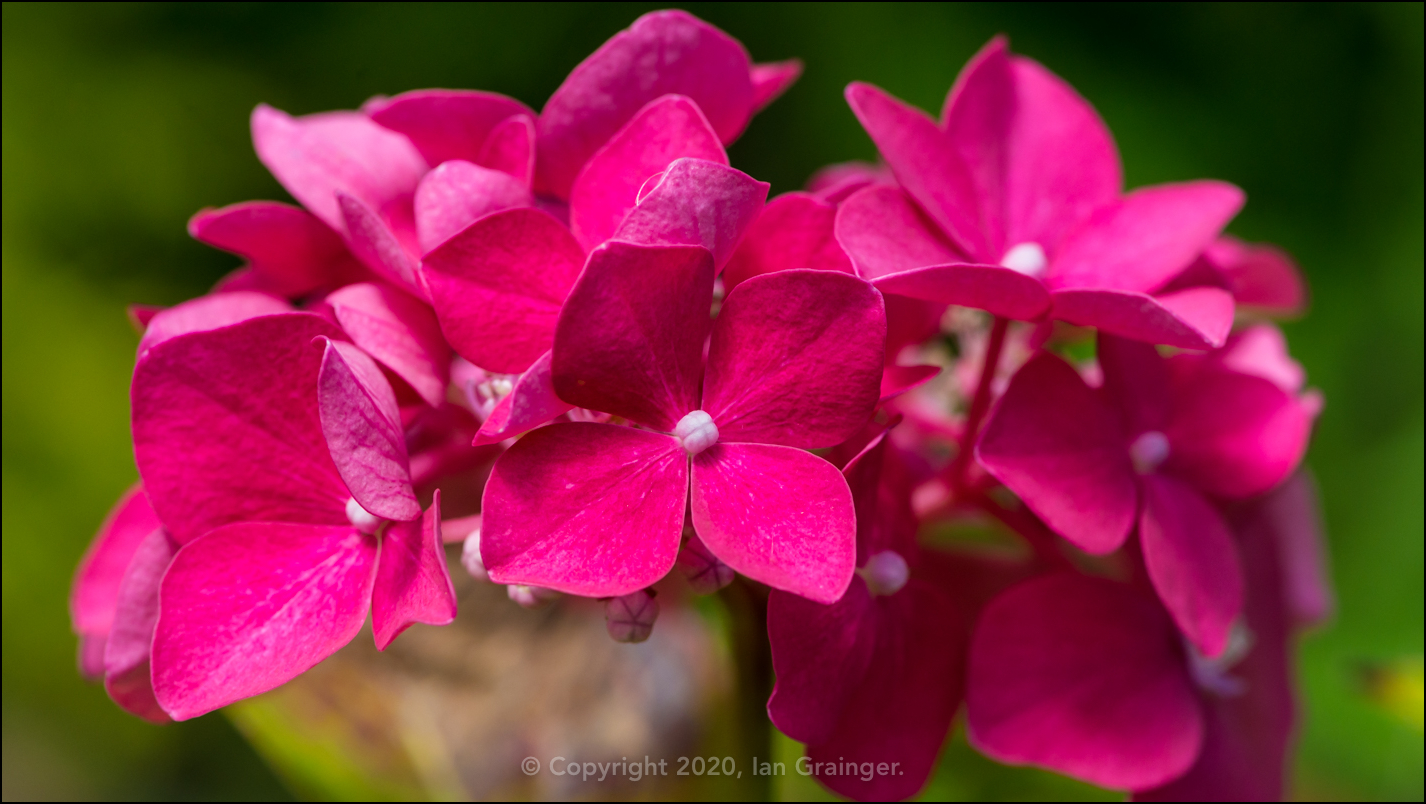 Mophead Hydrangea - July 2020
...the bracts of the Mophead Hydrangea (Hydrangea macrophylla) bush.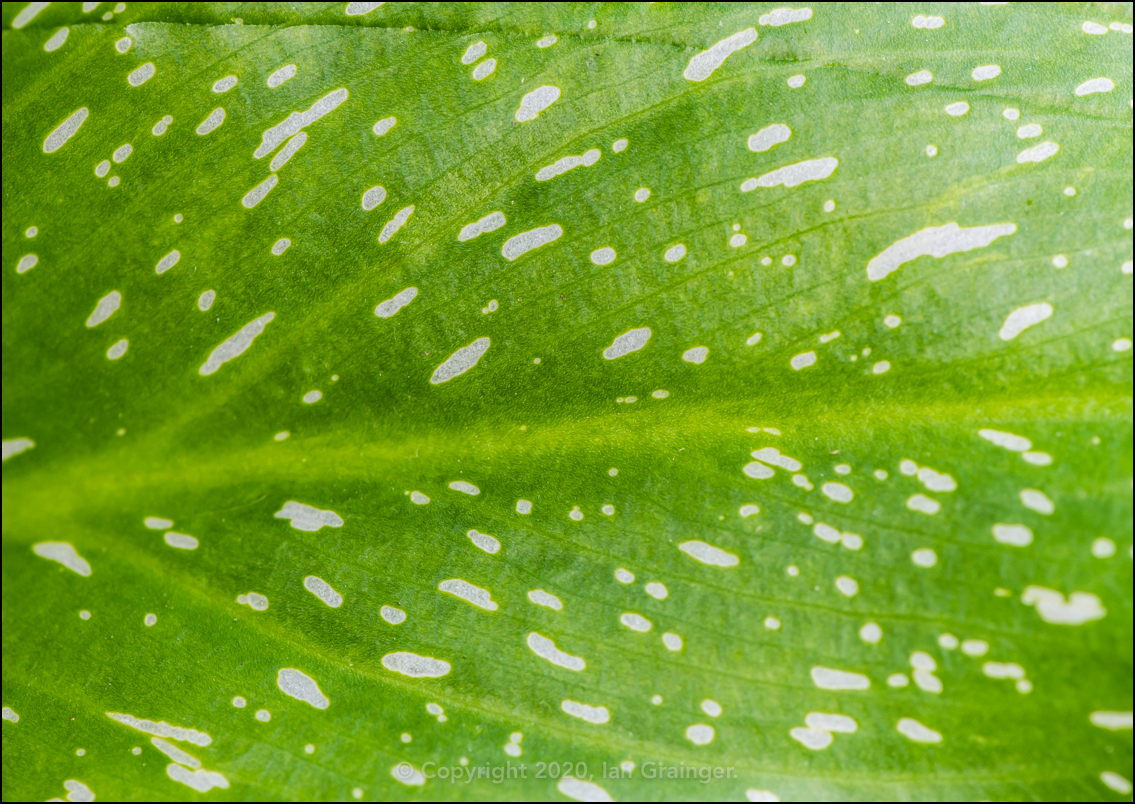 Abstract Zantedeschia - July 2020
Finally, the Calla Lily (Zantedeschia) leaves had begun to unfurl, and hopefully it wouldn't be long before their flowers followed.
So this week I went with African Lily as my Image of the Week simply because I thought it was the prettiest flower in the garden, and as there was only one of them this year, I wouldn't have many more opportunities to capture its beauty...