Raindrop Plinths - July 2020
This week my photo shoot was short and sweet, as I dodged rain showers to capture more than a few raindrops in my garden.
I was more than a little pleased to find these dinky looking droplets resting atop the tiny blooms of a Mophead Hydrangea (Hydrangea macrophylla) bloom. You could only just see them with the naked eye, but my trusty macro lens did a great job of picking out some wonderful detail.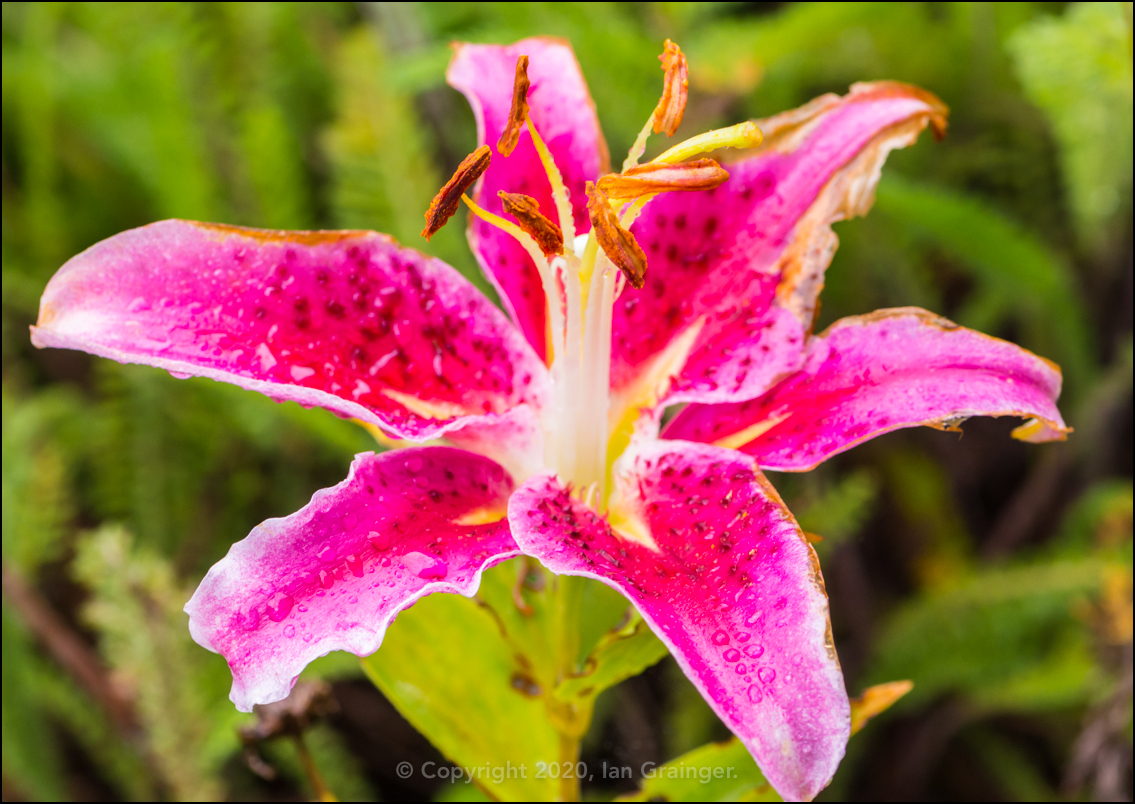 Oriental Lily - July 2020
It was that time of the year when the Oriental Lilies (Lilium orientalis) were beginning to open, and this pink variety looked fabulous, despite the wet and overcast conditions.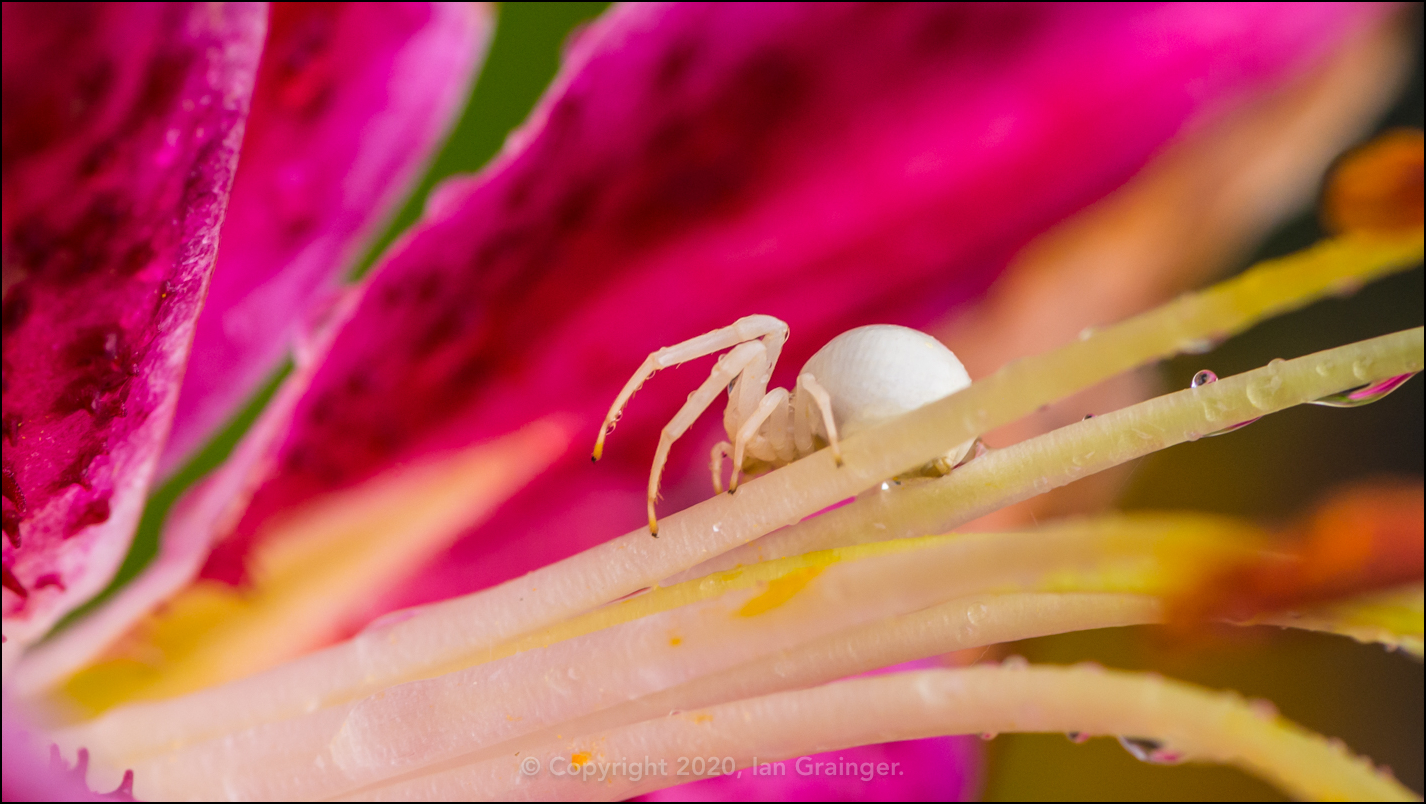 Danger Inside - July 2020
However, there was a surprise in store for any unsuspecting insect that was in search of pollen, as a Crab Spider (Misumena vatia) had made the pretty petals its hunting ground.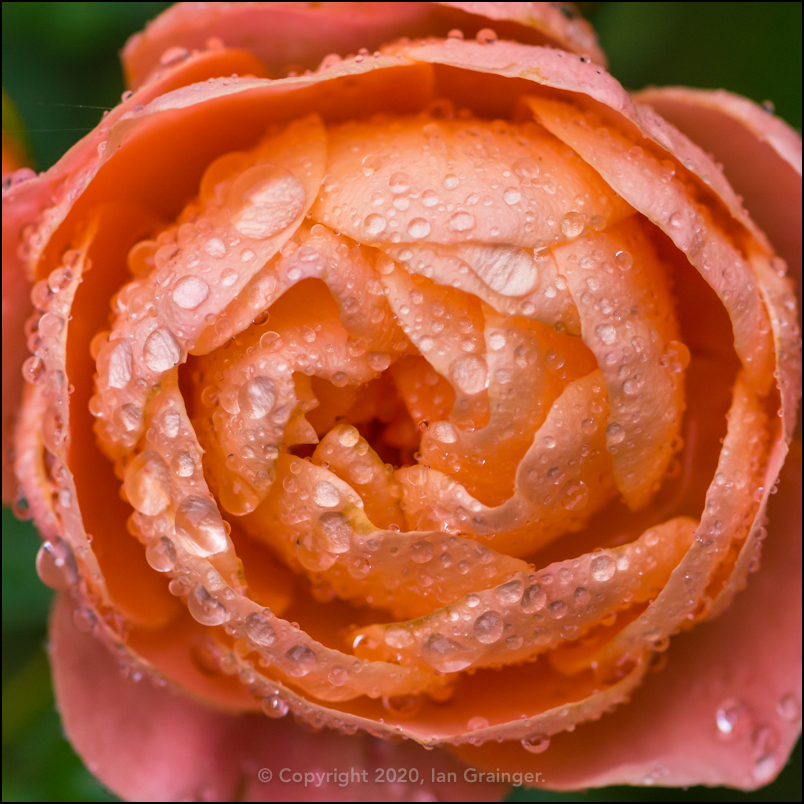 Sweet Dream - July 2020
I thought I'd lost my Rose (Rosa) 'Sweet Dream' earlier this year, as it had shown very poor growth. However, it had picked up in recent weeks, and was now beginning to bloom.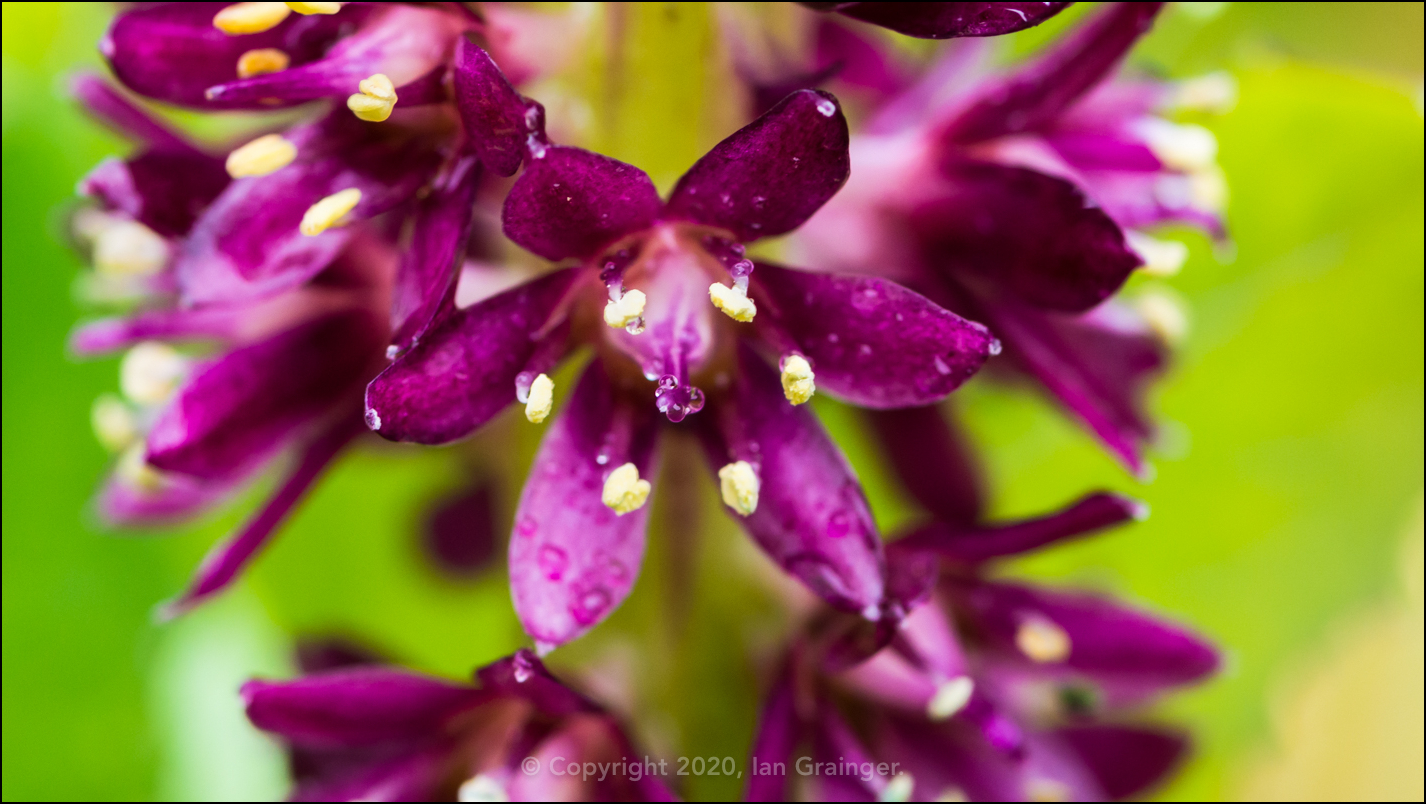 Pineapple Opening - July 2020
Last week I bemoaned the fact that my Dwarf Pineapple Lily (Eucomis aloha) 'Leia' wasn't as tall as I'd thought it would be. However, at least the flower buds had now openend, and the flowers were prettier than expected!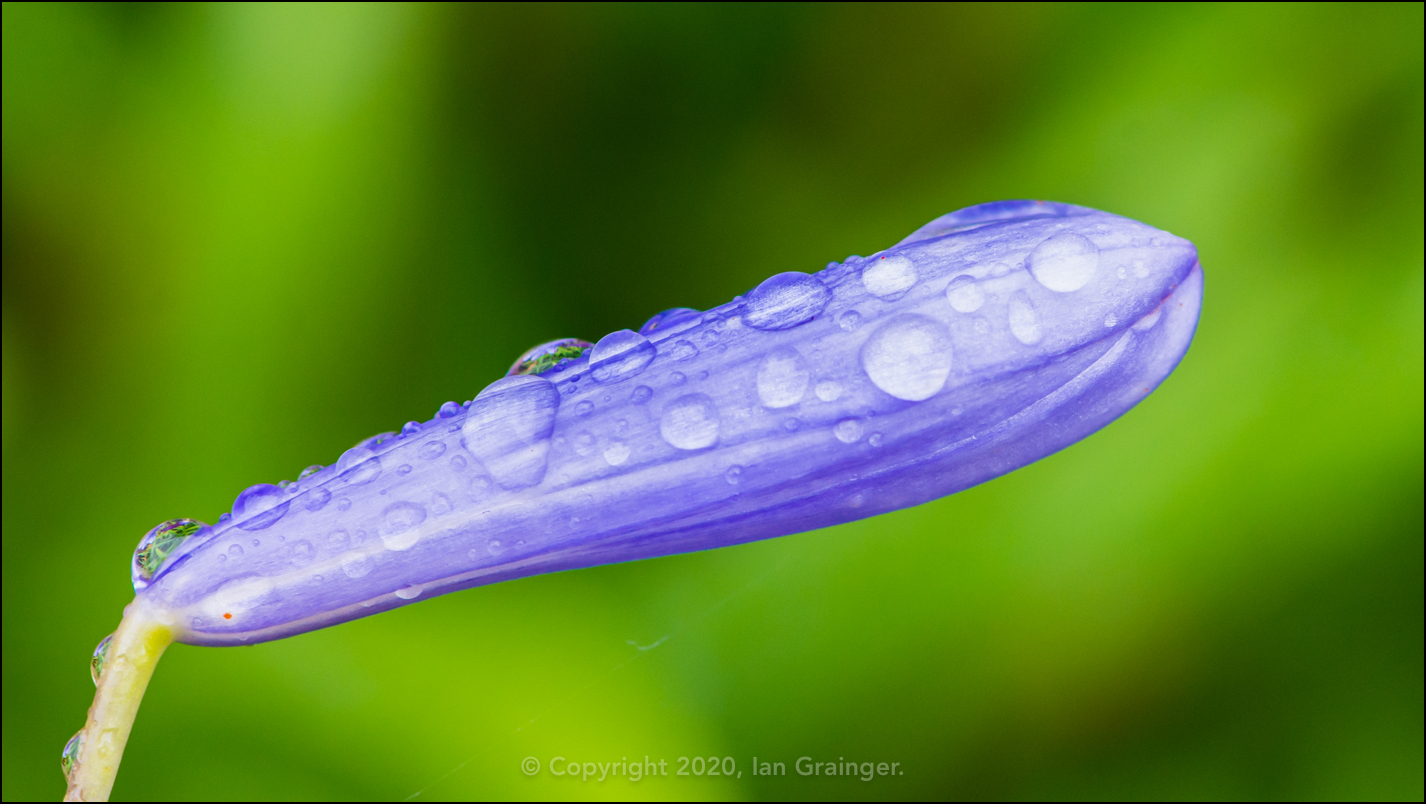 Budding Agapanthus - July 2020
The single flower spike on my African Lily (Agapanthus) had yielded its final flower bud, and it was looking lovely all covered in raindrops.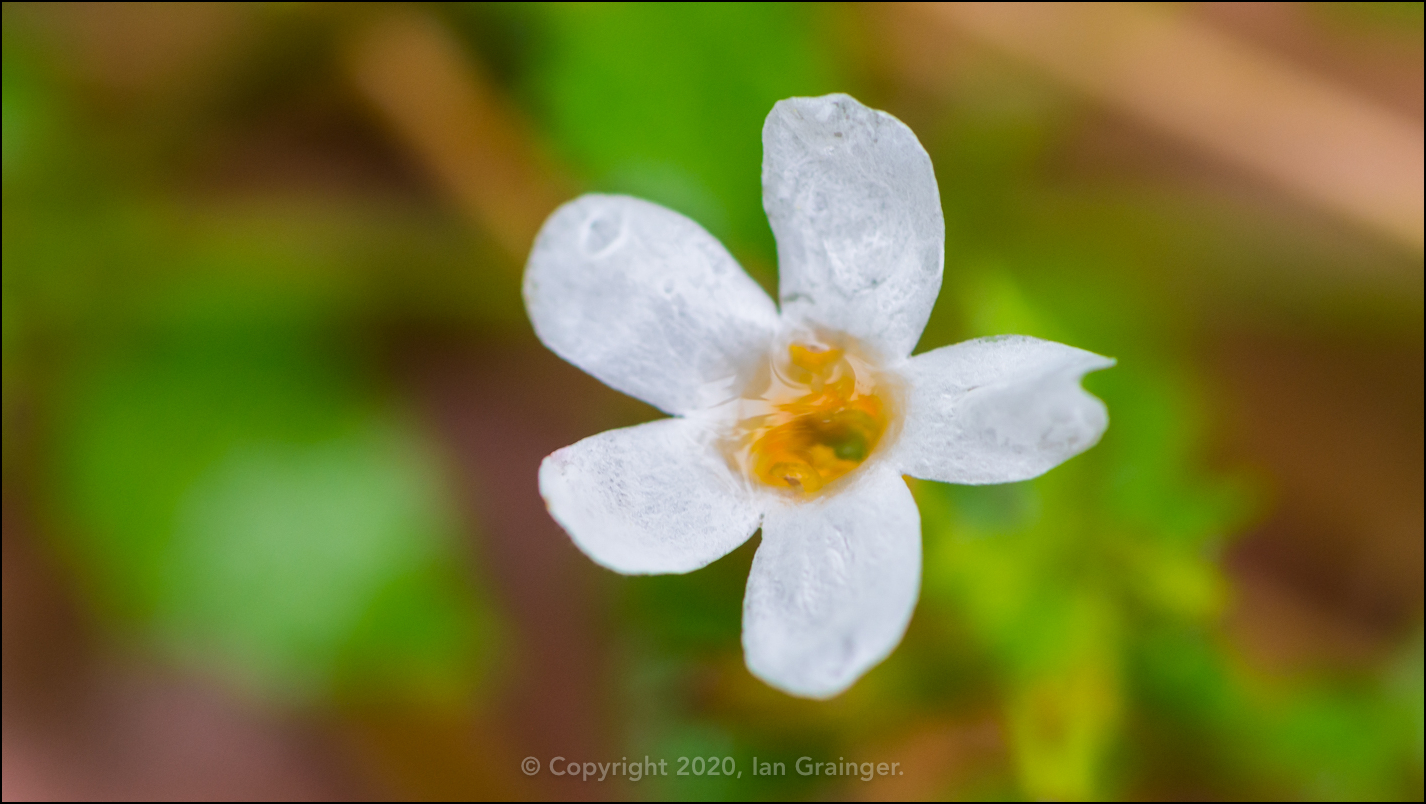 Wet Snowtopia - July 2020
Bacopa (Sutera cordata) 'Snowtopia' had returned to the garden after a little rest. You may remember it featuring in my posts several times over winter and springtime? Well now it's flowering in the season it is supposed to!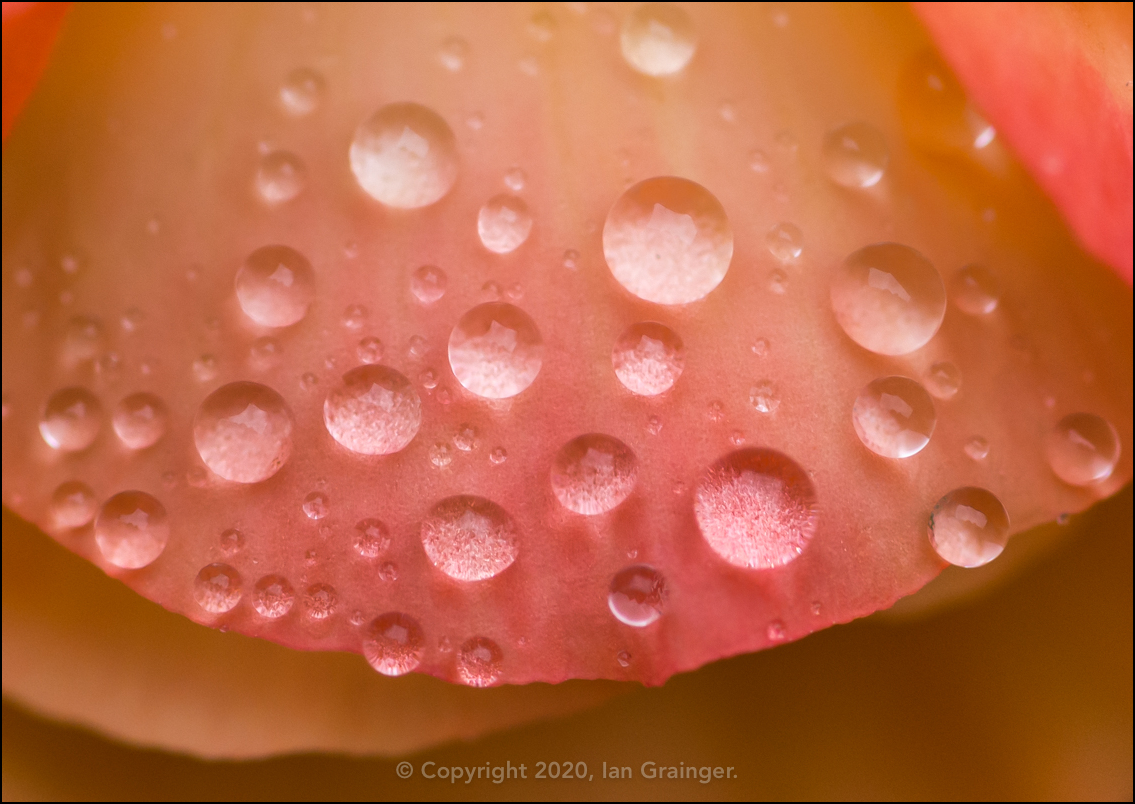 Drops on Begonia - July 2020
The beauty of the big showy Begonia blooms was only enhanced by the addition of a few raindrops gracing their petals.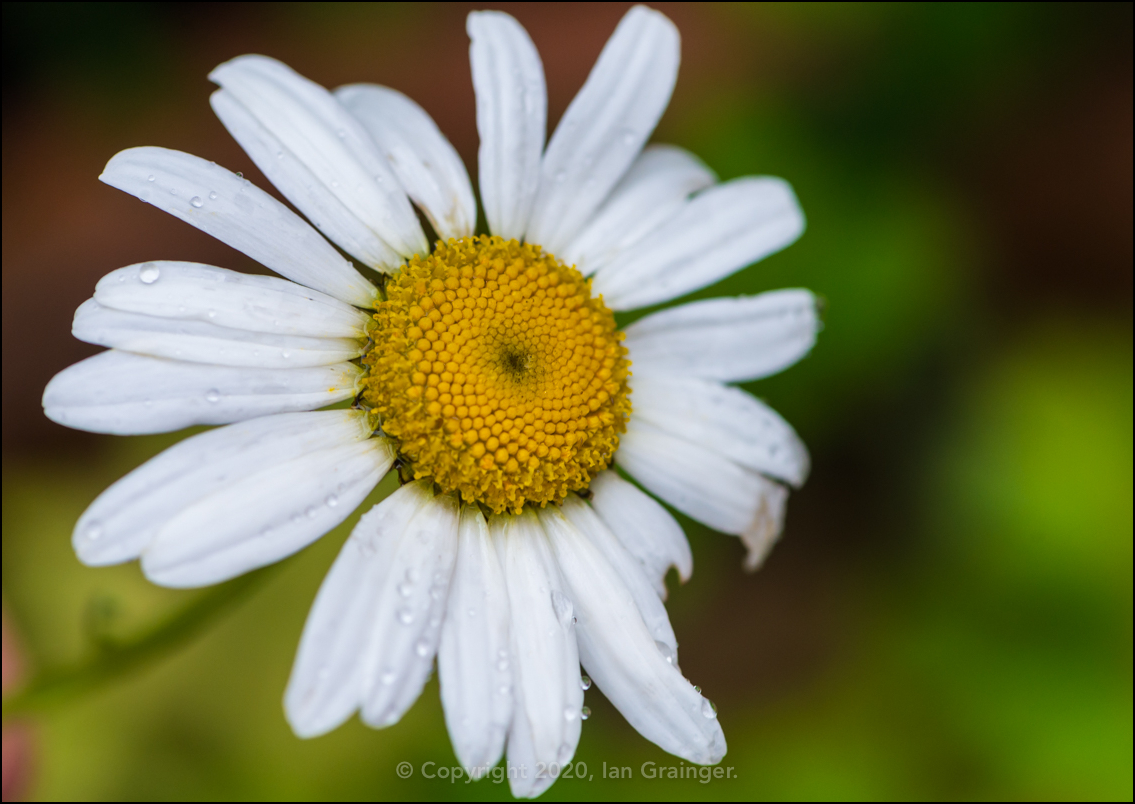 Oxeye - July 2020
The Oxeye Daisy (Leucanthemum vulgare) flowers were flourishing in the garden, and had self-seeded everywhere.
Budding Dahlia - July 2020
Finally, it wouldn't be long before there were pots full of Dahlia blooms to show off, as they were all now in bud.
So this week I went with Raindrop Plinths as my Image of the Week simply because I loved how small and perfectly formed the minuscule raindrops were...