Resting Raindrops - June 2020
It was a very dull, almost dark day for my photo shoot this week in dad's garden, and there was rain about too. To be honest, it was a bit too dark to be attempting photography, but I pressed on and grabbed a handful of images anyway.
There were plenty of leaves sporting raindrops, but this one caught my eye because it looked like the raindrops were queueing up - something we were all having to do in these testing times!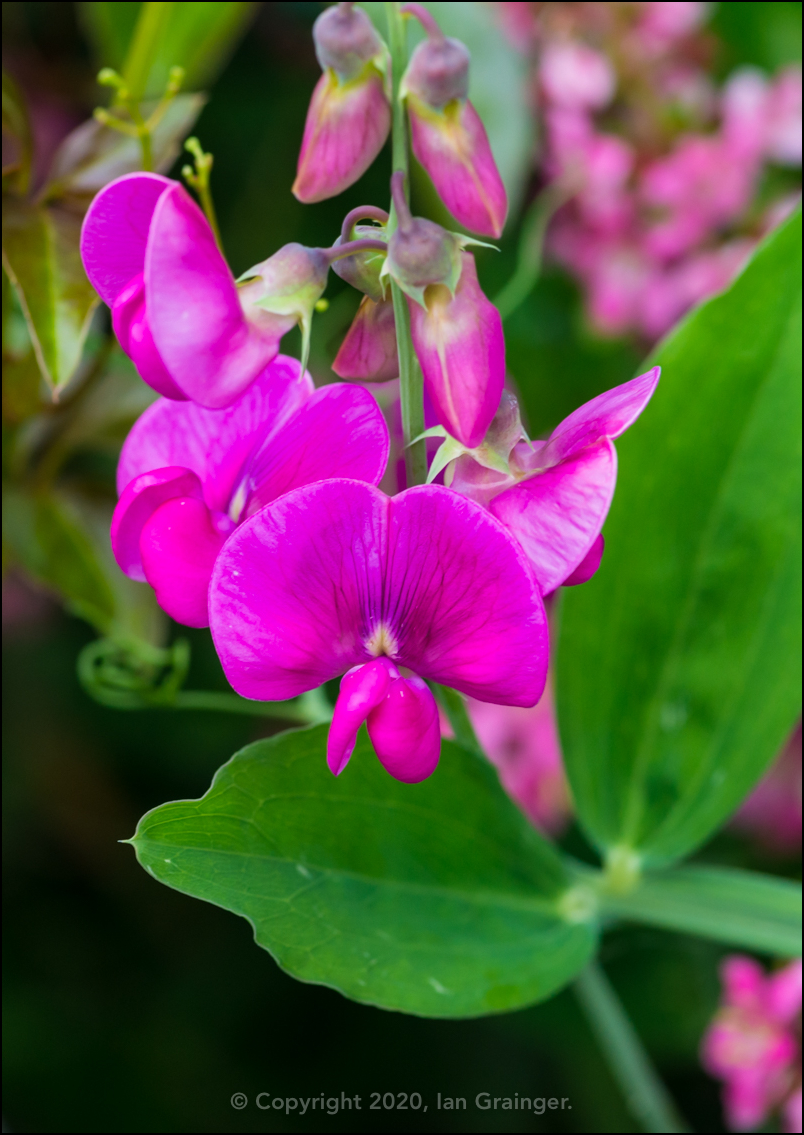 Developing Sweet Pea - June 2020
The leaf above belonged to a Sweet Pea (Lathyrus odoratus) plant, whose pretty pink flowers were just beginning to burst from their buds.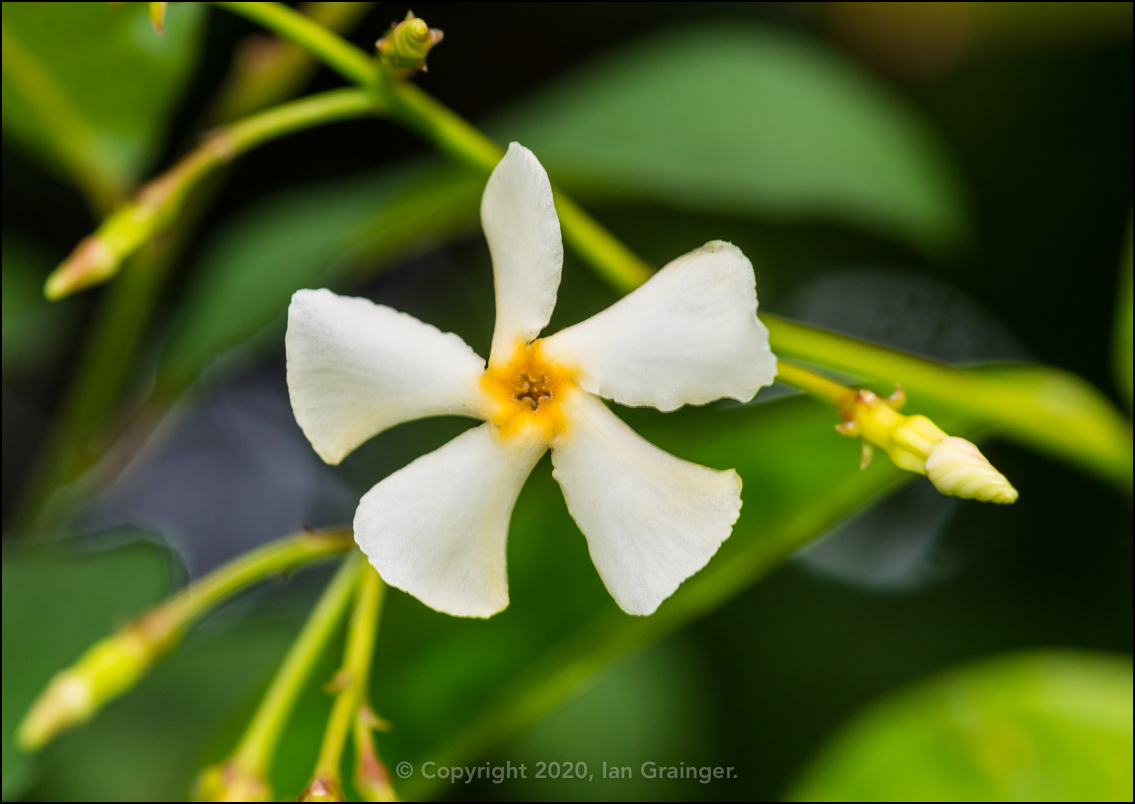 Summer Star - June 2020
The Star Jasmine (Trachelospermum jasminoides) blooms were also beginning to reveal themselves too. I was always fascinated by their propellor shaped flowers!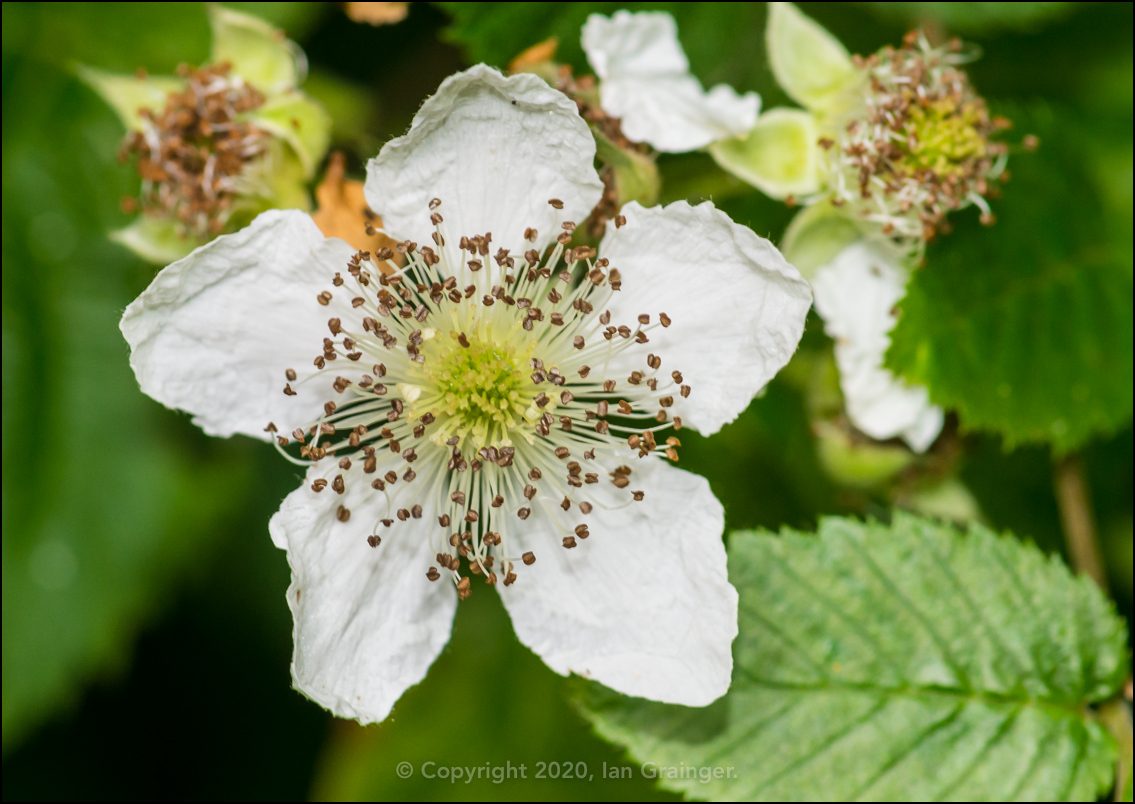 Bramble Bush Blossom - June 2020
Unfortunately, despite a lot of work being done to try and remove them, a few Bramble (Rubus fruticosus) bushes had managed to evade detection, and were now producing new blossom.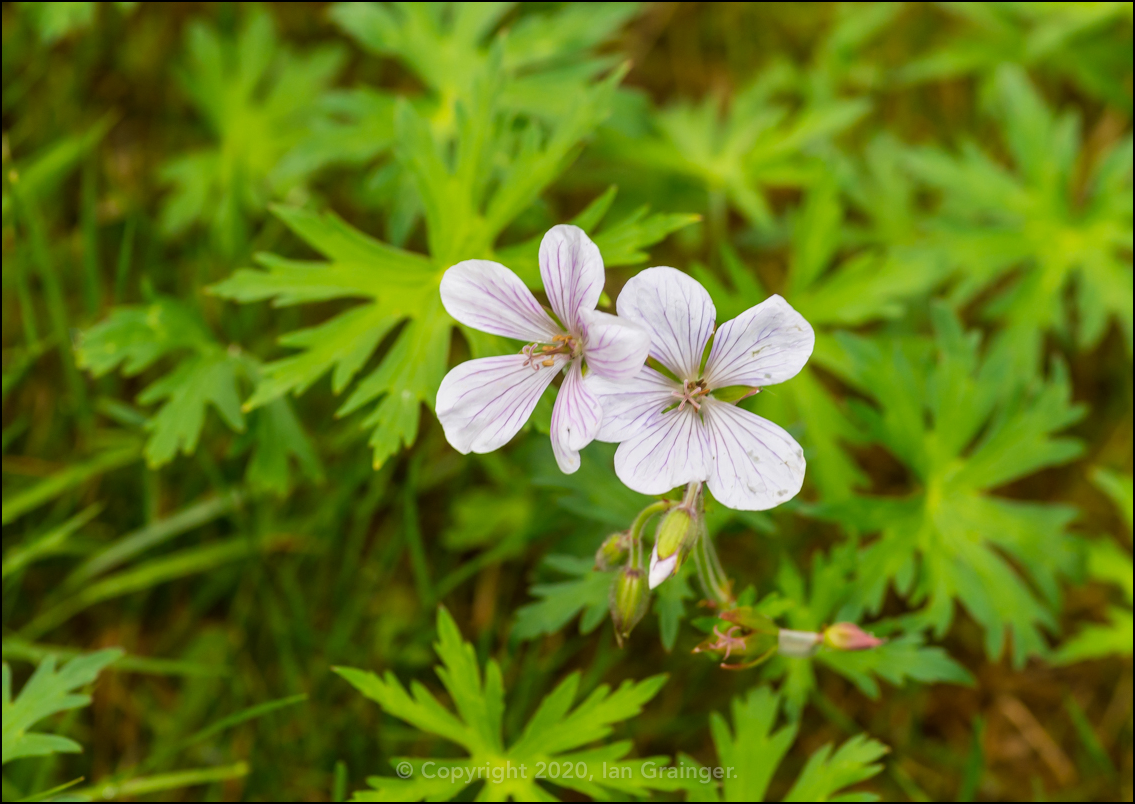 Hardy Geranium Pair - June 2020
I couldn't work out what had happened to the white Hardy Geraniums (Geranium clarkei) this year, as there were lots of leaves on show, but very few flowers.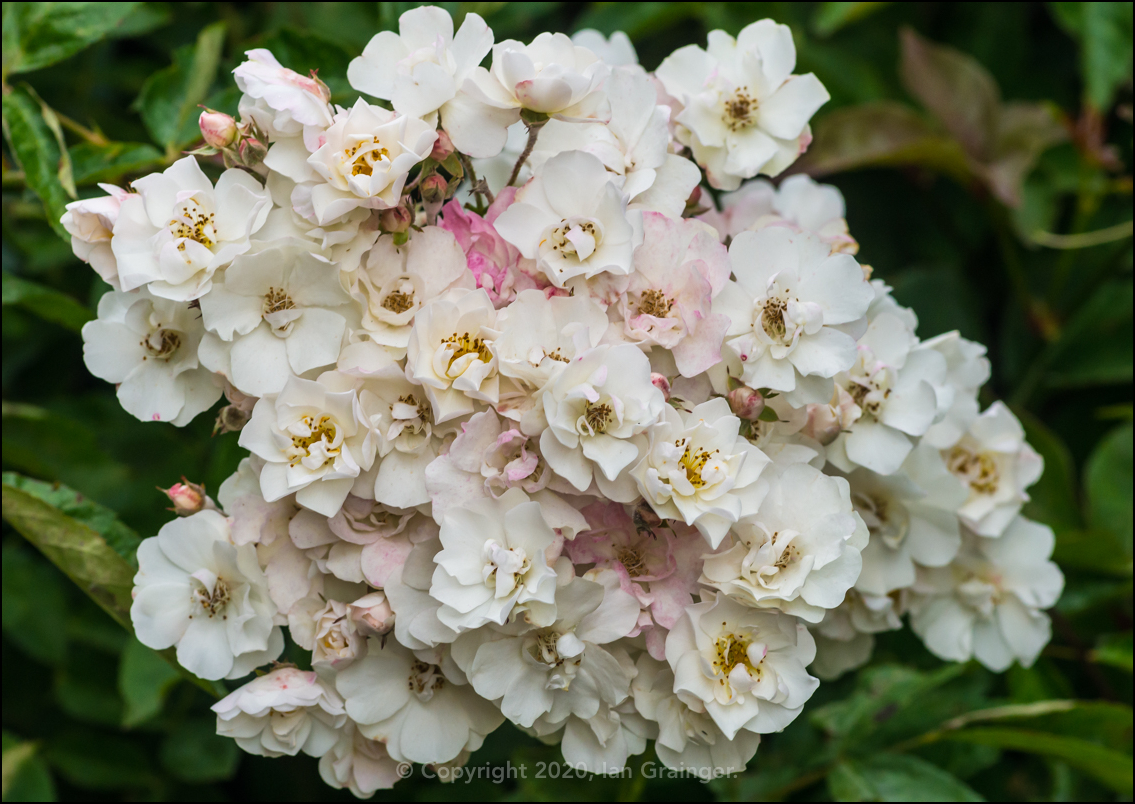 Bunch of Roses - June 2020
The same couldn't be said for the climbing wild Rose (Rosa), which was looking quite wonderful, and had lots of these large clusters of flowers on show all over the place.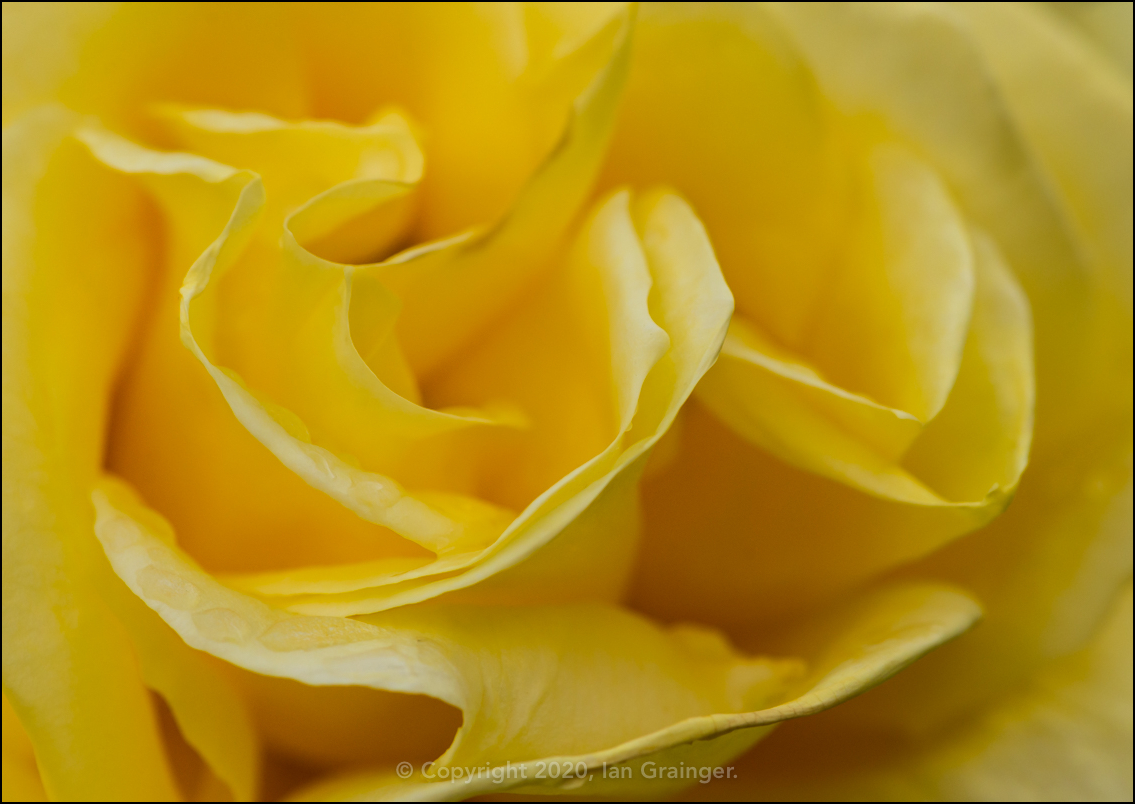 Peace Petals - June 2020
Finally, Rose 'Peace' was putting on a good display this year, only a lot earlier in the year than was usual judging by previous years displays.
So this week I went with Resting Raindrops as my Image of the Week simply because I liked how the raindrops were queued up on the Sweet Pea leaf, obviously socially distancing themselves from each other...