Escallonia Drops - June 2020
We had rain for the first time in ages, and it just happened to coincide with my photo shoot in dad's garden this week. Of course, I didn't let a little bit of wet put me off, and headed out into the drizzle, camera at the ready.
My first port of call was at the Escallonia bush, which had lots of clusters of these beautiful pink blooms, and which looked particularly nice against the vibrant green leaves.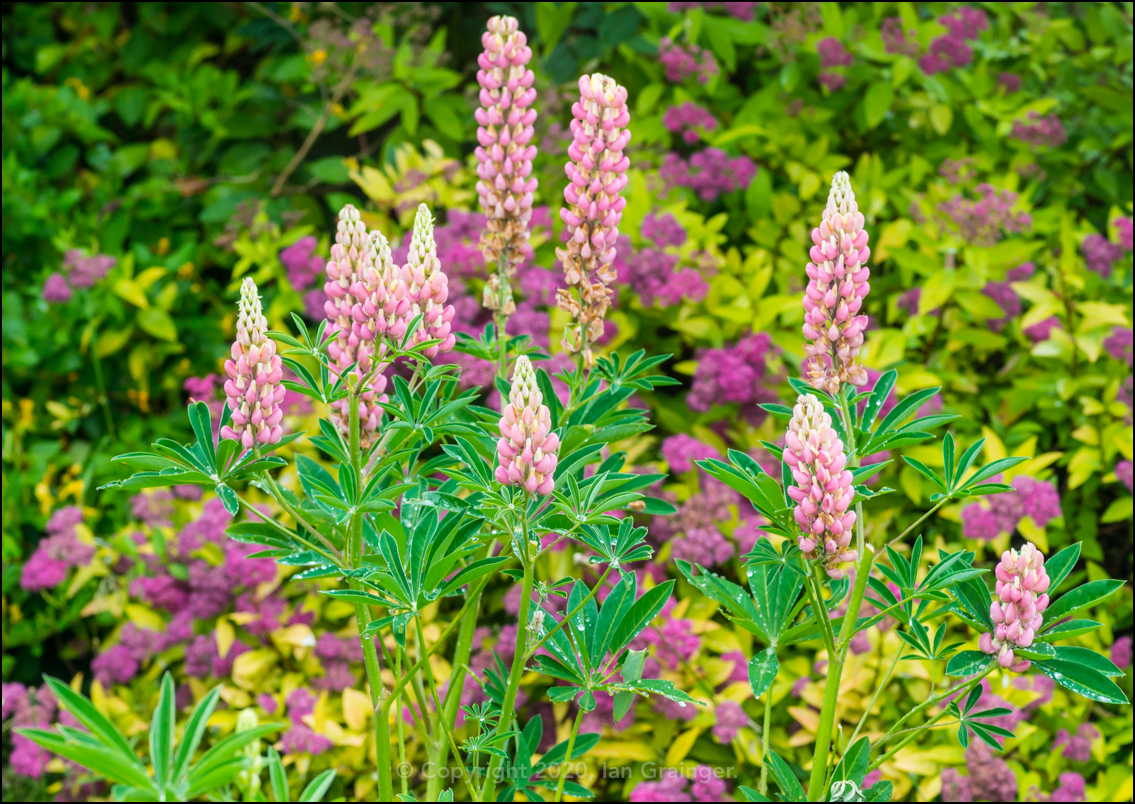 Lovely Lupins - June 2020
Next I was very pleased to see the Lupins (Lupinus) looking so lovely, especially against the darker pink blossom of the Magic Carpet Bush (Spiraea japonica).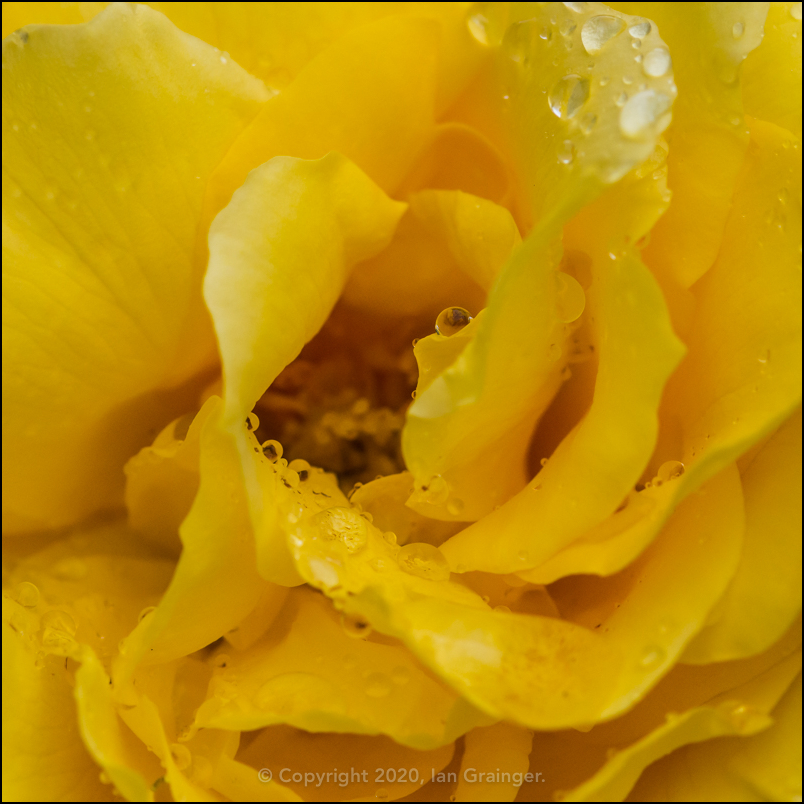 Peaceful Raindrops - June 2020
I was quite surprised to see Rose (Rosa) 'Peace' flowering so early in the year, as it tended to usually flower in the autumn.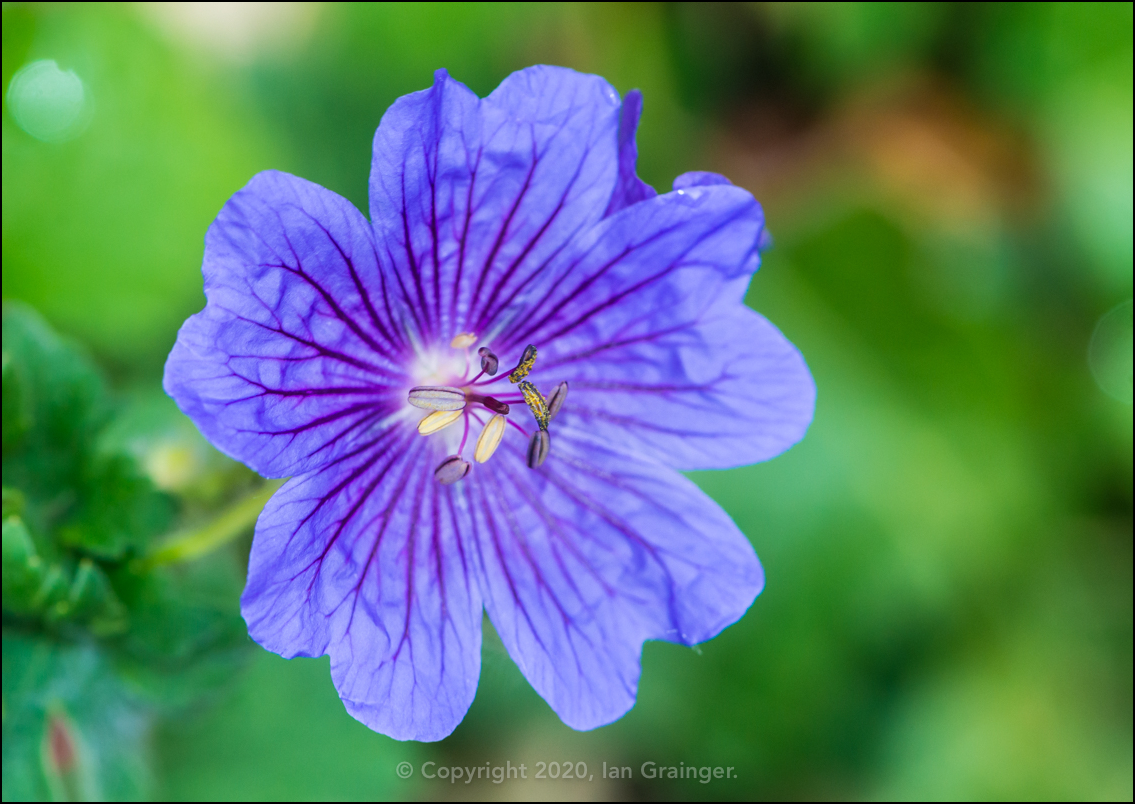 Geranium Clarkei - June 2020
The Hardy Geranium (Geranium clarkei) varieties were flowering bang on time though, and would hopefully continue to flower into early and even late summer.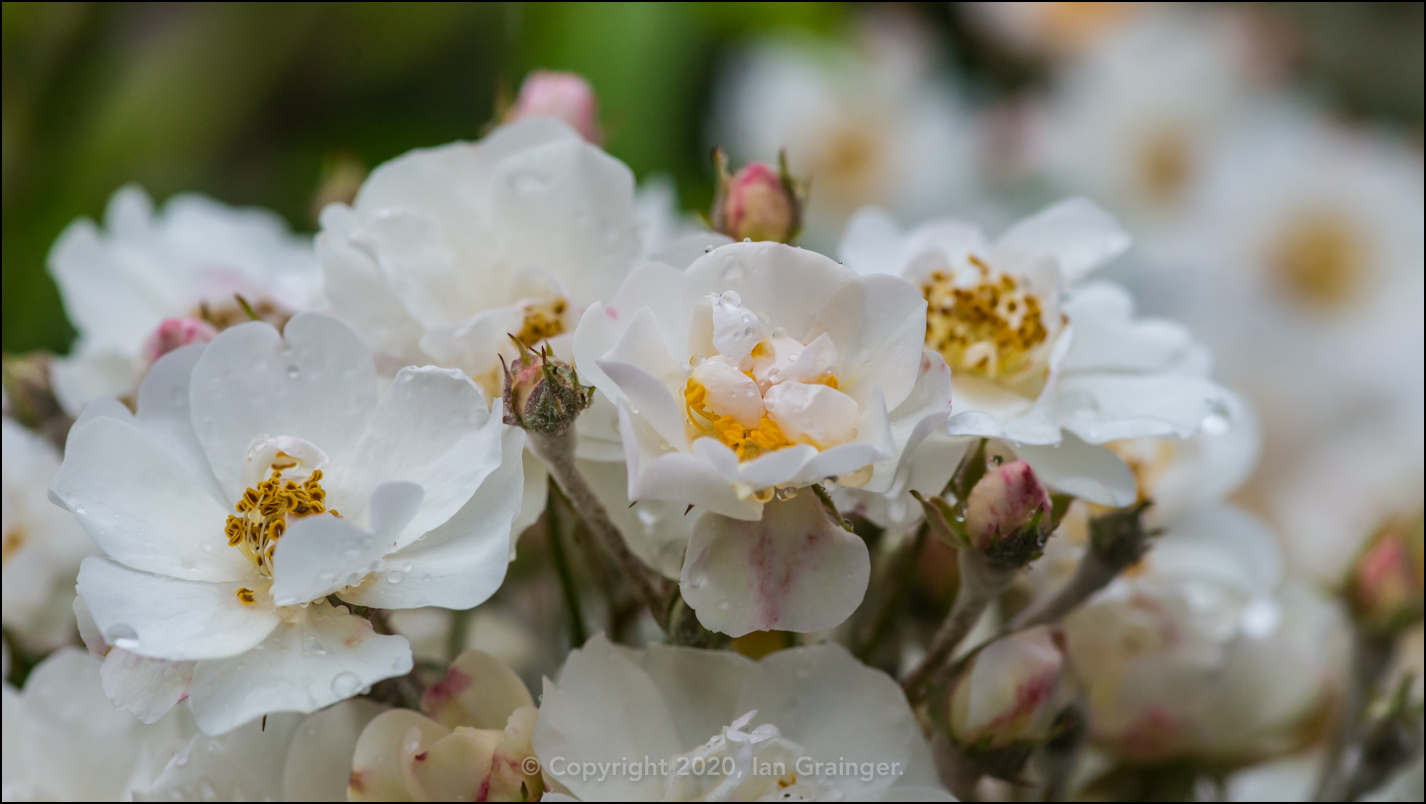 Wild Rose - June 2020
This climbing wild Rose is usually covered in all sorts of insect life, but unfortunately, the rain must have been putting visitors off.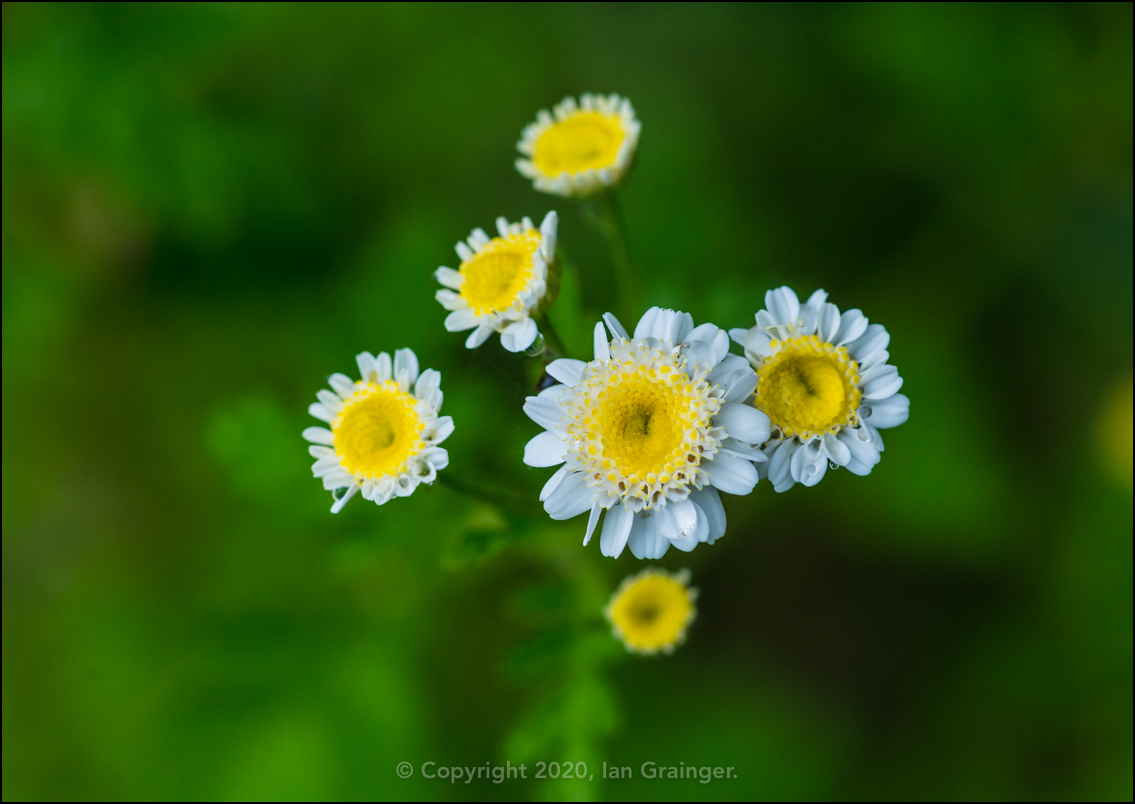 Feverfew Flowers - June 2020
The Feverfew (Tanacetum parthenium) had only just started to flower, and there were lots of little clusters of blooms like these popping up all around the garden.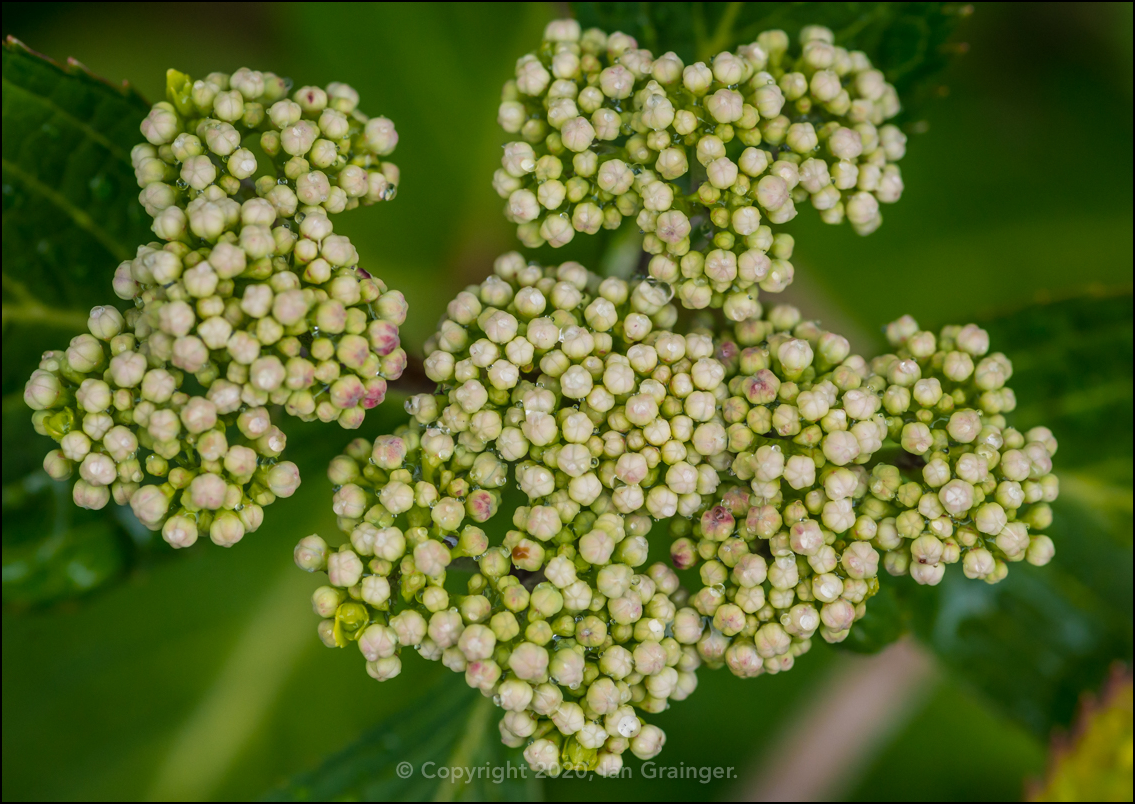 Hydrangea Promise - June 2020
It wouldn't be too long before the Lacecap Hyrdrangea (Hydrangea macrophylla) bushes would be bursting into bloom...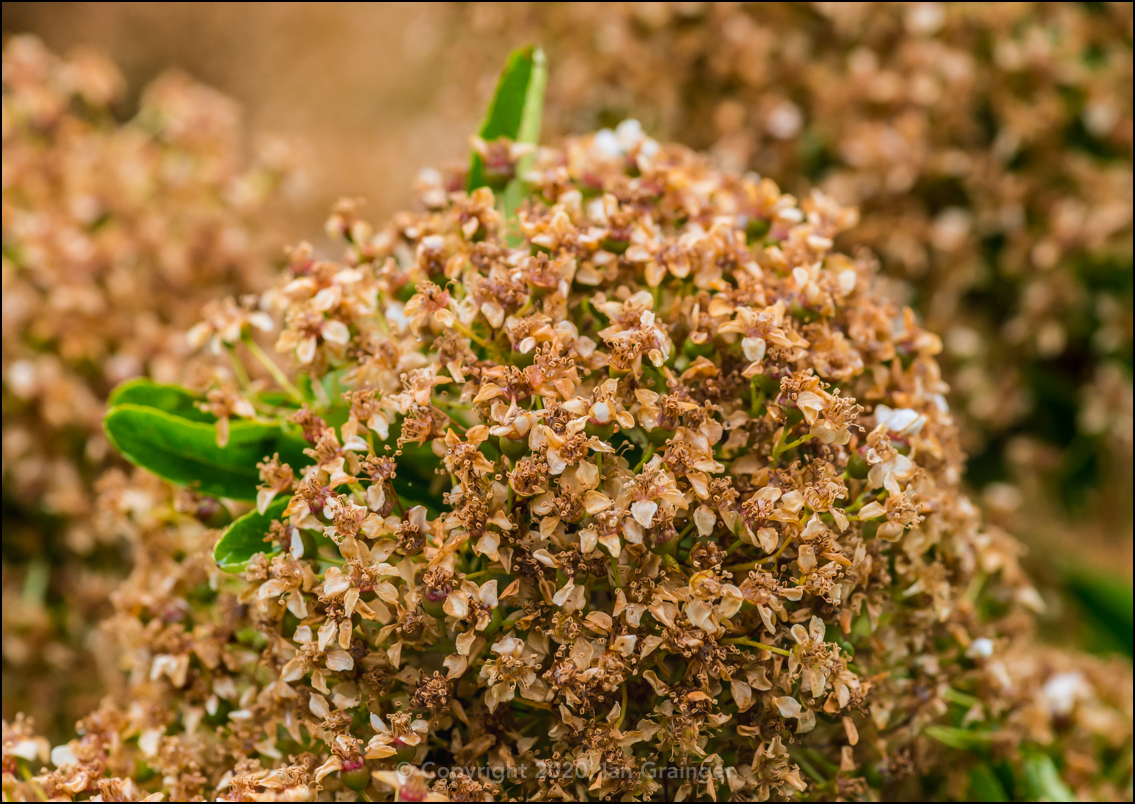 Pyracantha Decay - June 2020
...but the Firethorn (Pyracantha) blossom was decaying quickly.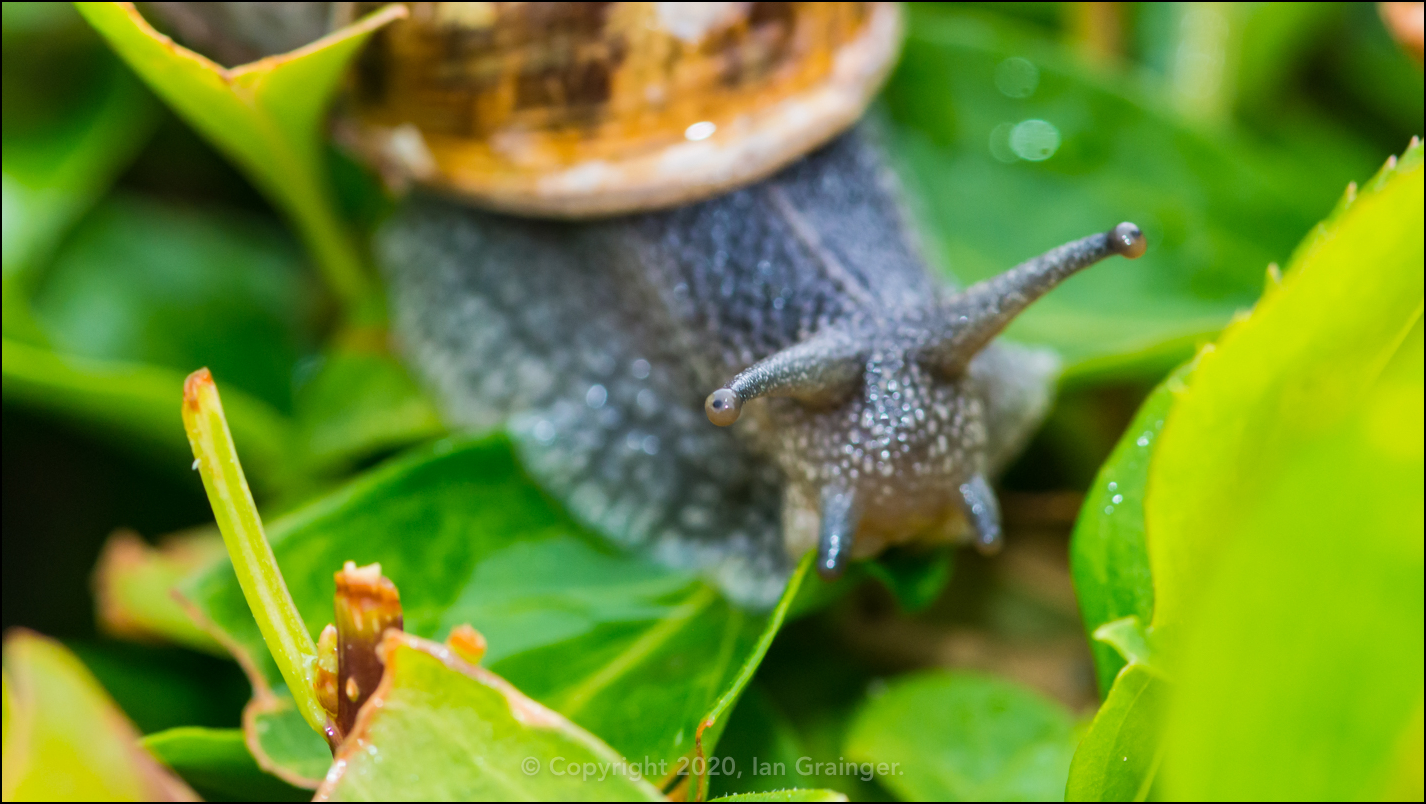 Snail Eye - June 2020
Finally, I found this Garden Snail (Cornu aspersum) keeping a watchful eye on me as I went about my photographic business.
So this week I went with Escallonia Drops as my Image of the Week simply because I loved the combination of pink petals and vibrant green leaves...