Counting Catkins - March 2020
I had another beautiful sunny day for my photo shoot in dad's garden this week, and for once, there was no wind or rain to hamper the photography.
My first port of call this week was the Corkscrew Hazel (Corylus avellana 'Contorta') tree, where the Catkins were finally beginning to open up and release their pollen. There was even a nice blue sky to show off their golden colours.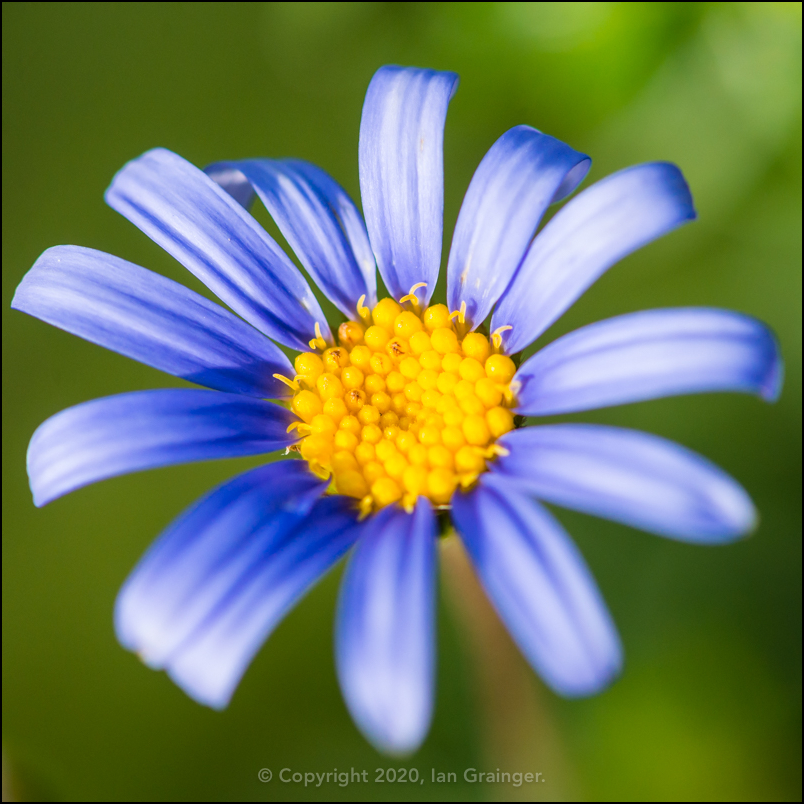 Felicia - March 2020
The Felicia (Felicia amelloides) blooms hadn't been away for long, and were starting to put in a very early appearance this year.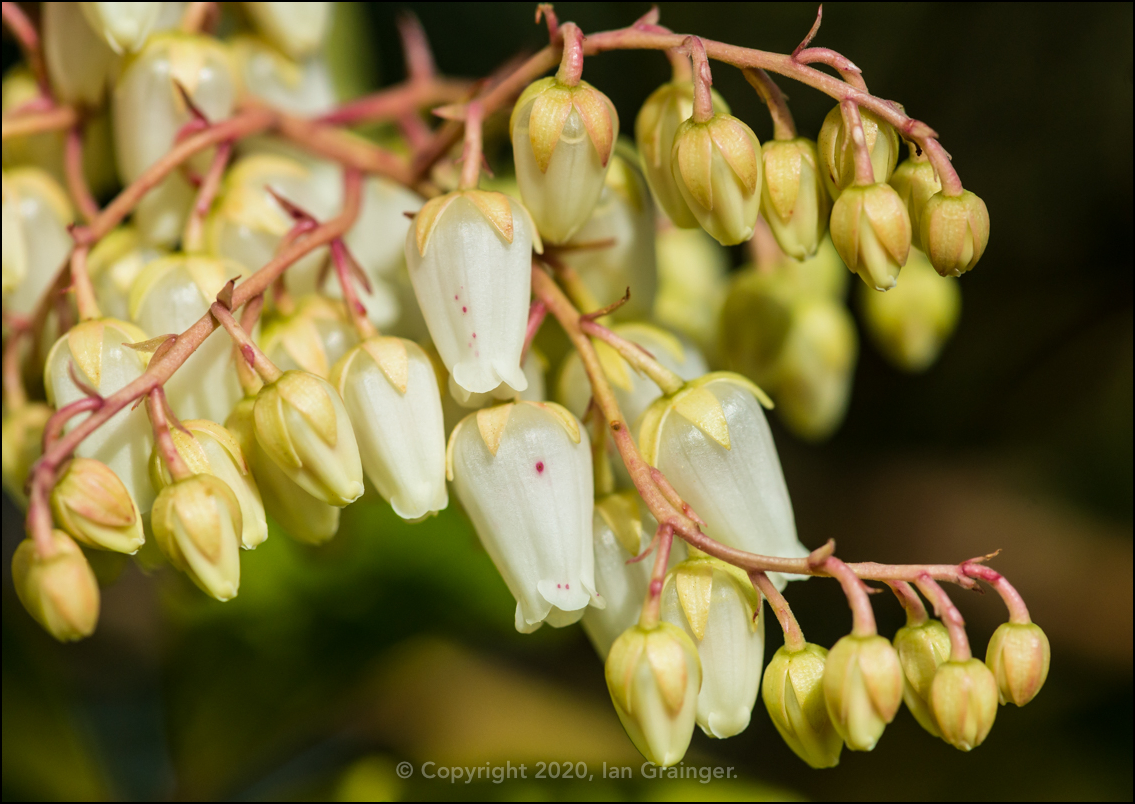 Pieres Blossom - March 2020
The Forest Flame (Pieres) bush was also beginning to bloom a little earlier than usual.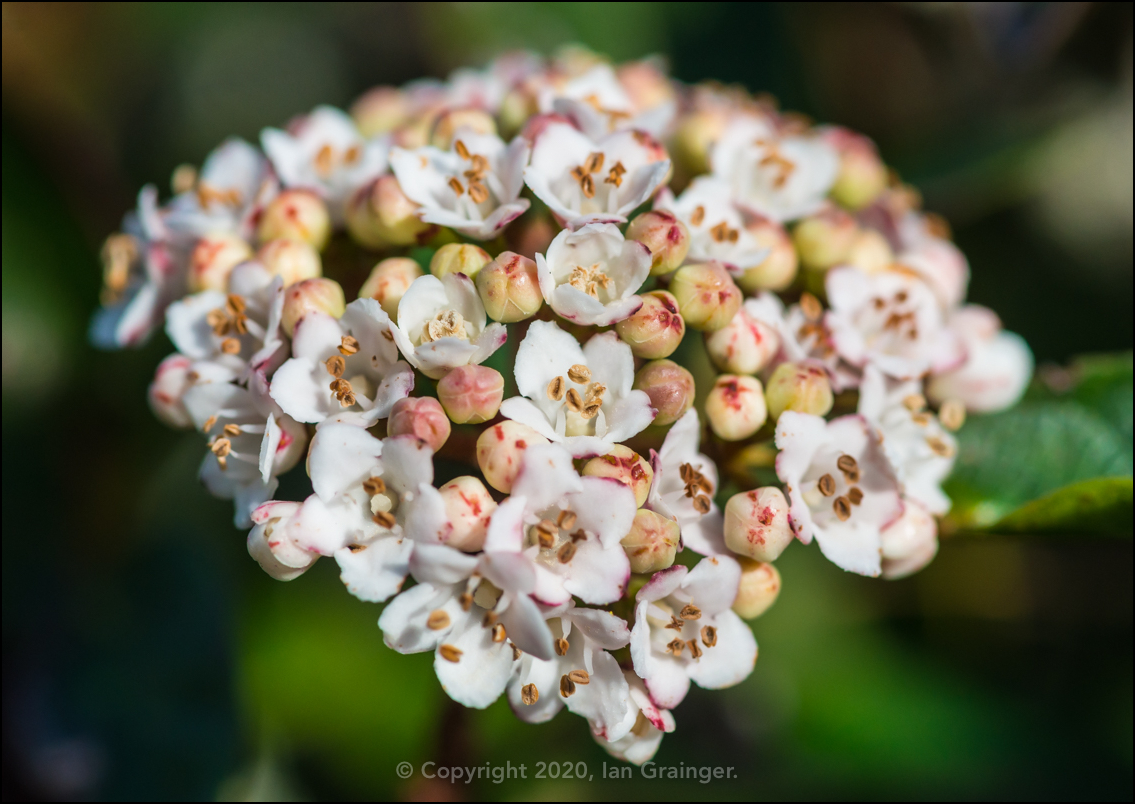 Viburnum Blossom - March 2020
The Viburnum bush continued to bloom, with lots of the flower buds now fully open across the whole of the hedge, although a few buds were still lagging behind.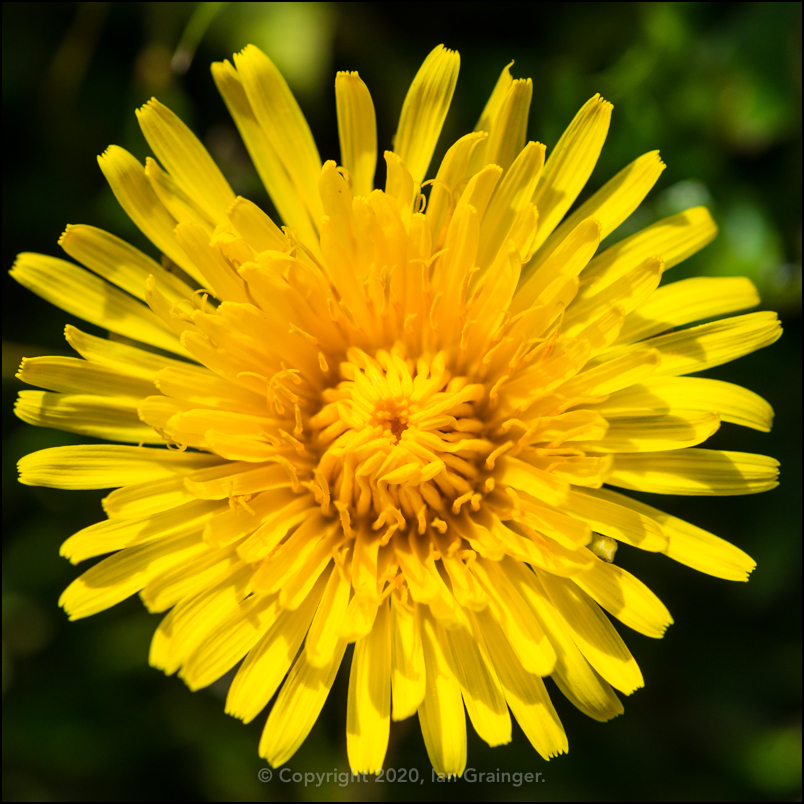 Dandelion - March 2020
I was very pleased to find my first Dandelion (Taraxacum) bloom of the year, crucial for keeping the insect population fed until more springtime flowers arrive.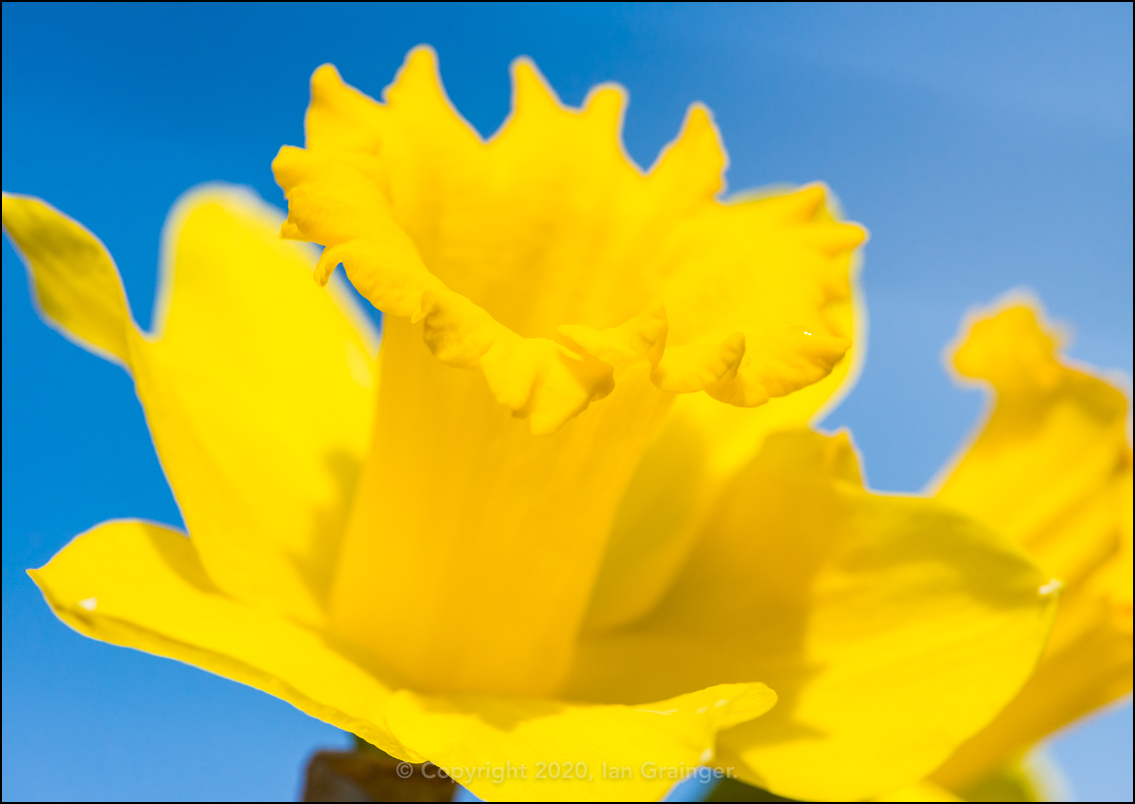 Daffodil - March 2020
The Daffodils (Narcissus) continued to pop up all over the place, and I thought these looked great against the blue sky.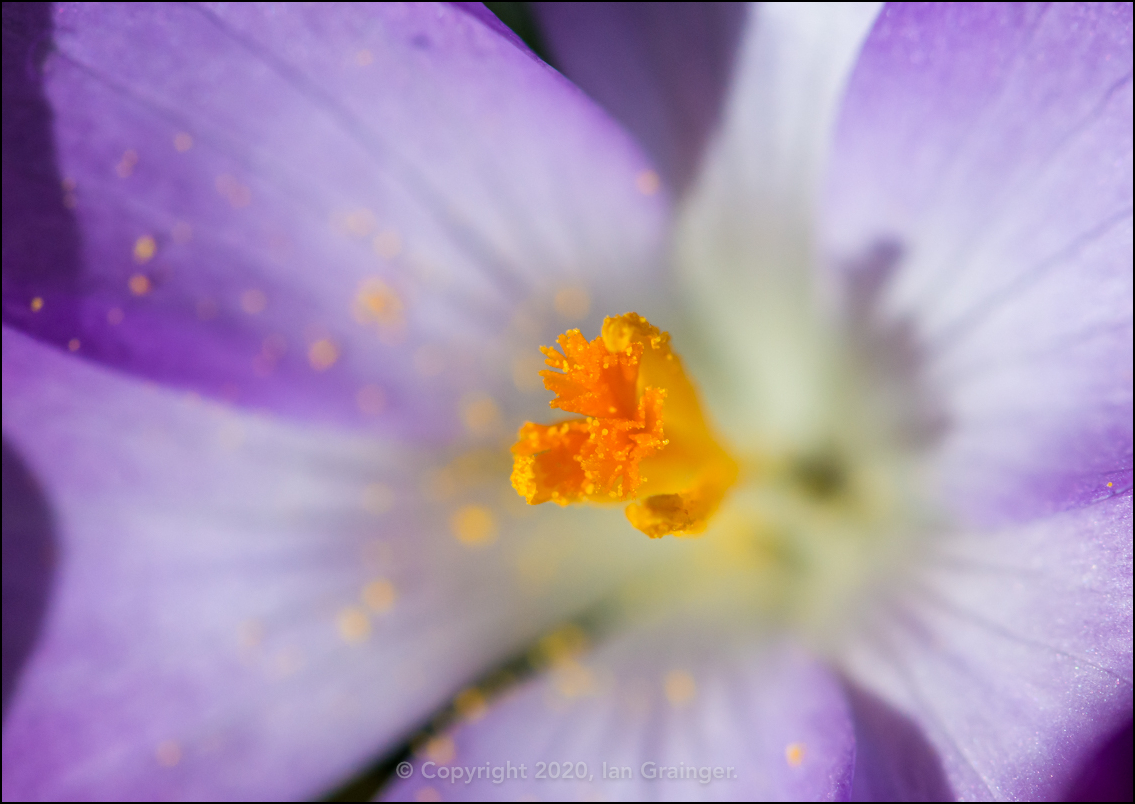 Crocus - March 2020
There were only a few Crocus left now, with most being flattened by the recent storms.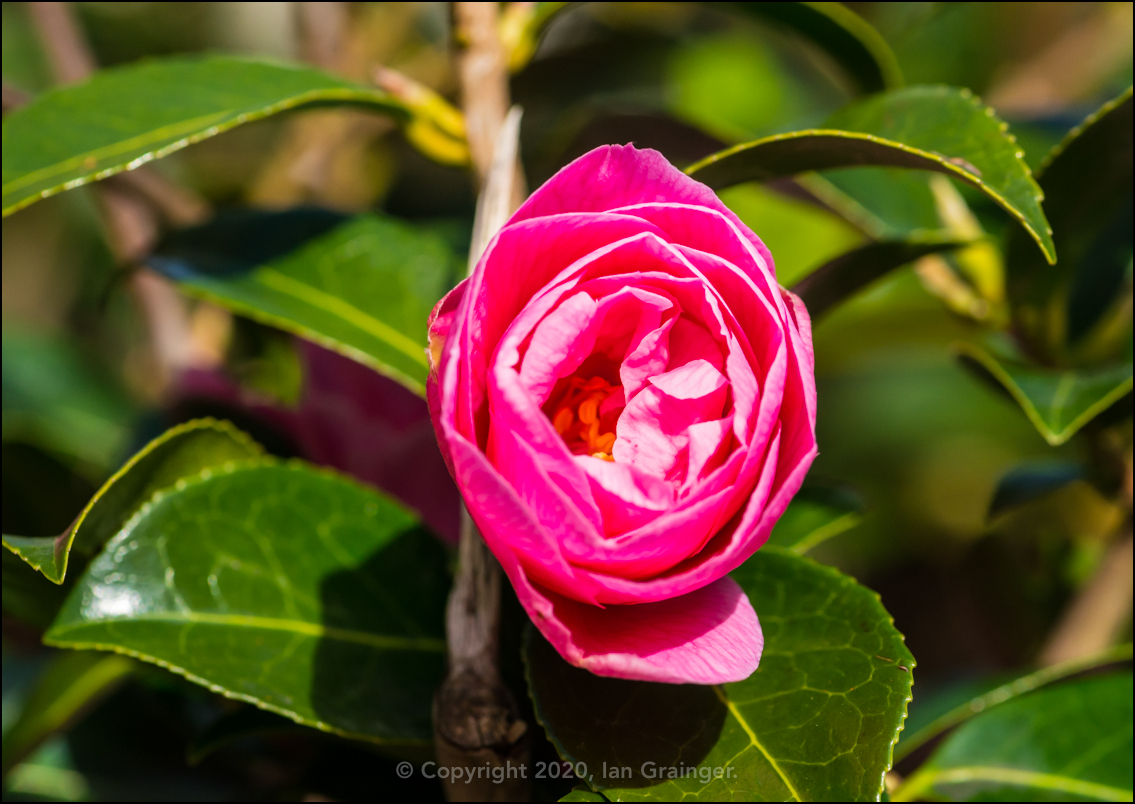 Camellia Bloom - March 2020
The Camellia bush continued to bloom, and would hopefully continue well into spring.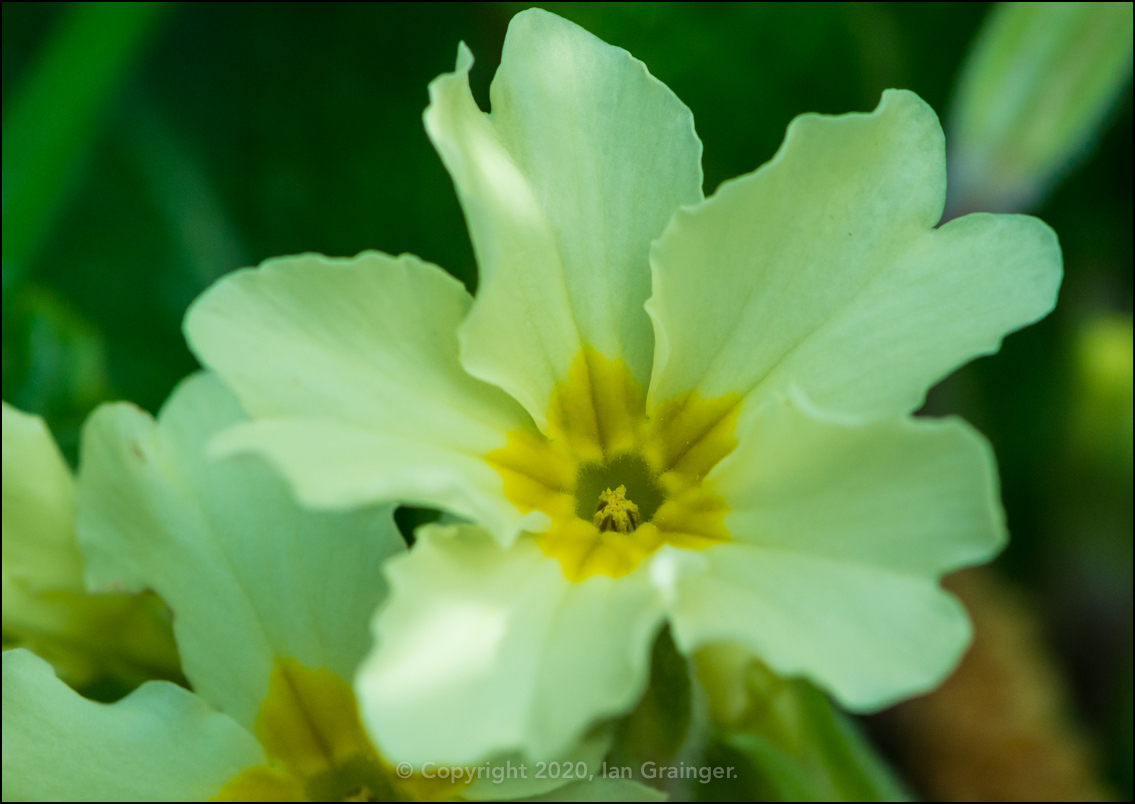 Primrose - March 2020
This Common Primrose (Primula vulgaris) bloom was found growing in a gap between the greenhouse door frame and the lawn. It didn't look too bad considering its precarious position though.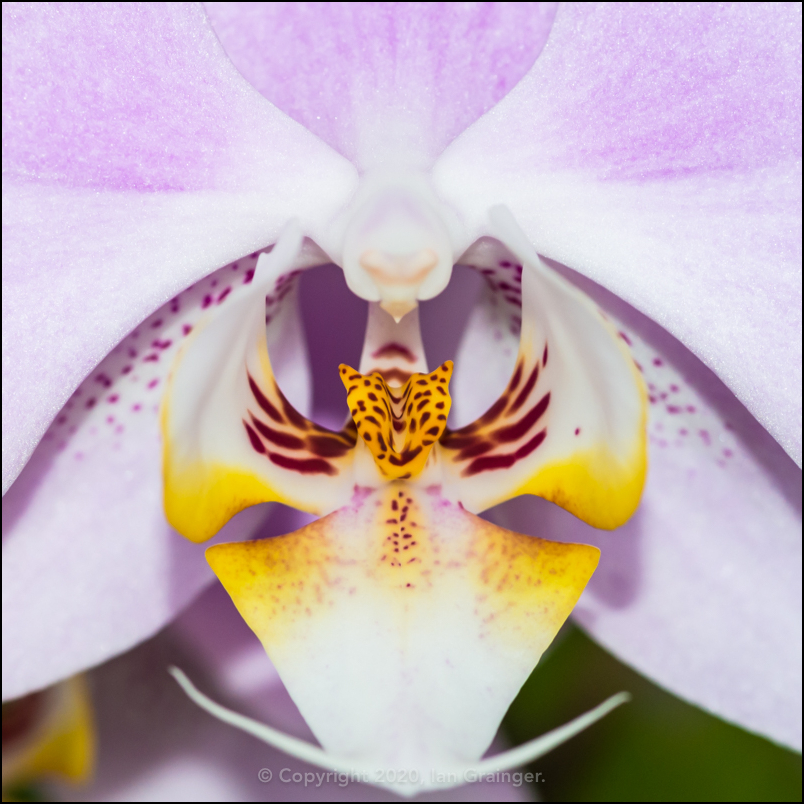 Moth Orchid - March 2020
Finally, indoors the Moth Orchids (Phalaenopsis) had started to bloom again, and were putting on a very colourful display.
So this week I went with Counting Catkins as my Image of the Week simply because I loved the combination of colours of blue sky and golden catkins...