First Fly - March 2020
It was another lovely morning for my photo shoot in dad's garden this week, and springtime seemed to be just around the corner.
I was very pleased to capture my first Fly (Diptera) photo of the year, as this little beast enjoyed sunning itself on some bright pink Camellia bush blooms.
Grape Hyacinth - March 2020
While I'd had Grape Hyacinth (Muscari) flowers in my garden for a couple of weeks, they were just starting to appear over in dad's garden.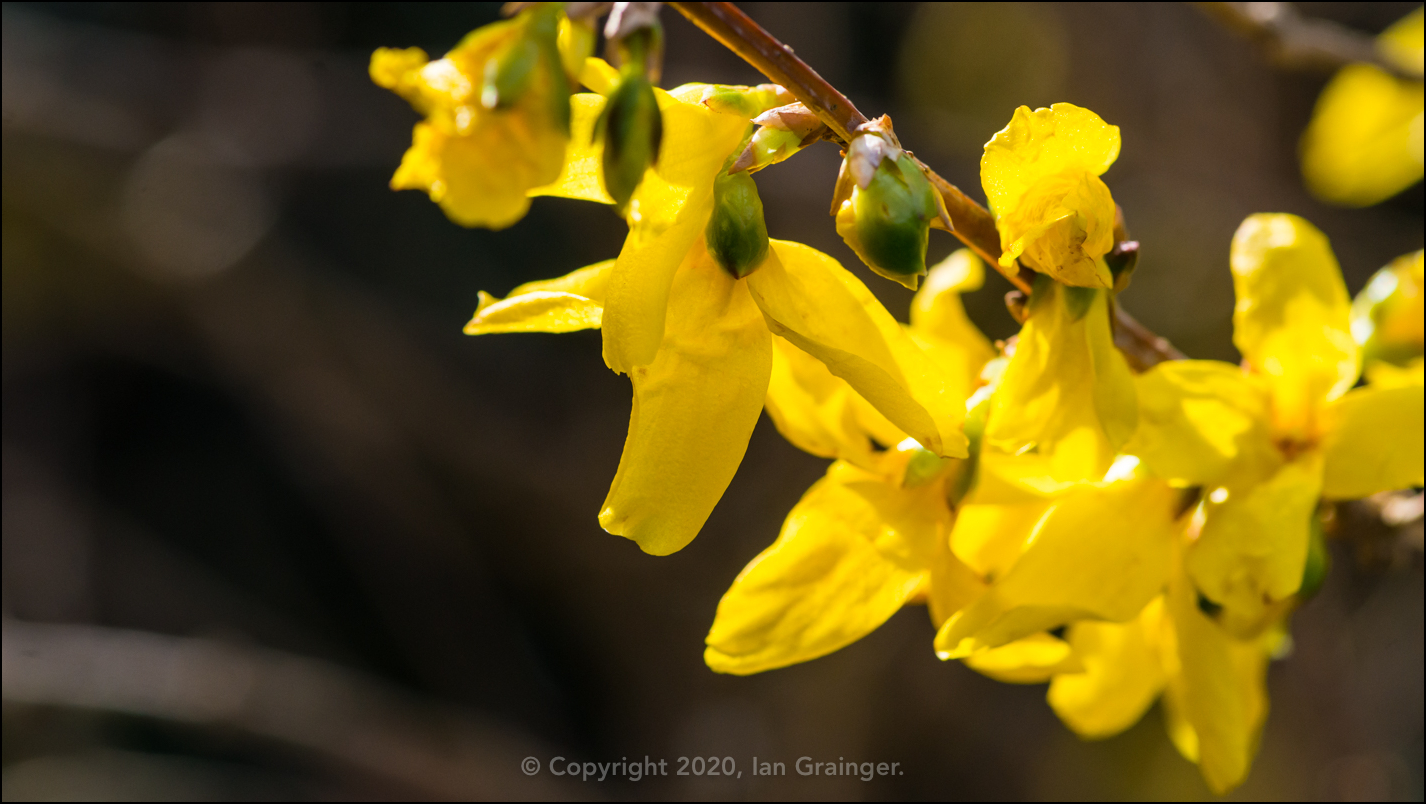 Forsythia Flowers - March 2020
The Forsythia (Forsythia intermedia) bush blooms were also starting to appear in greater volume, and would hopefully soon engulf the bush.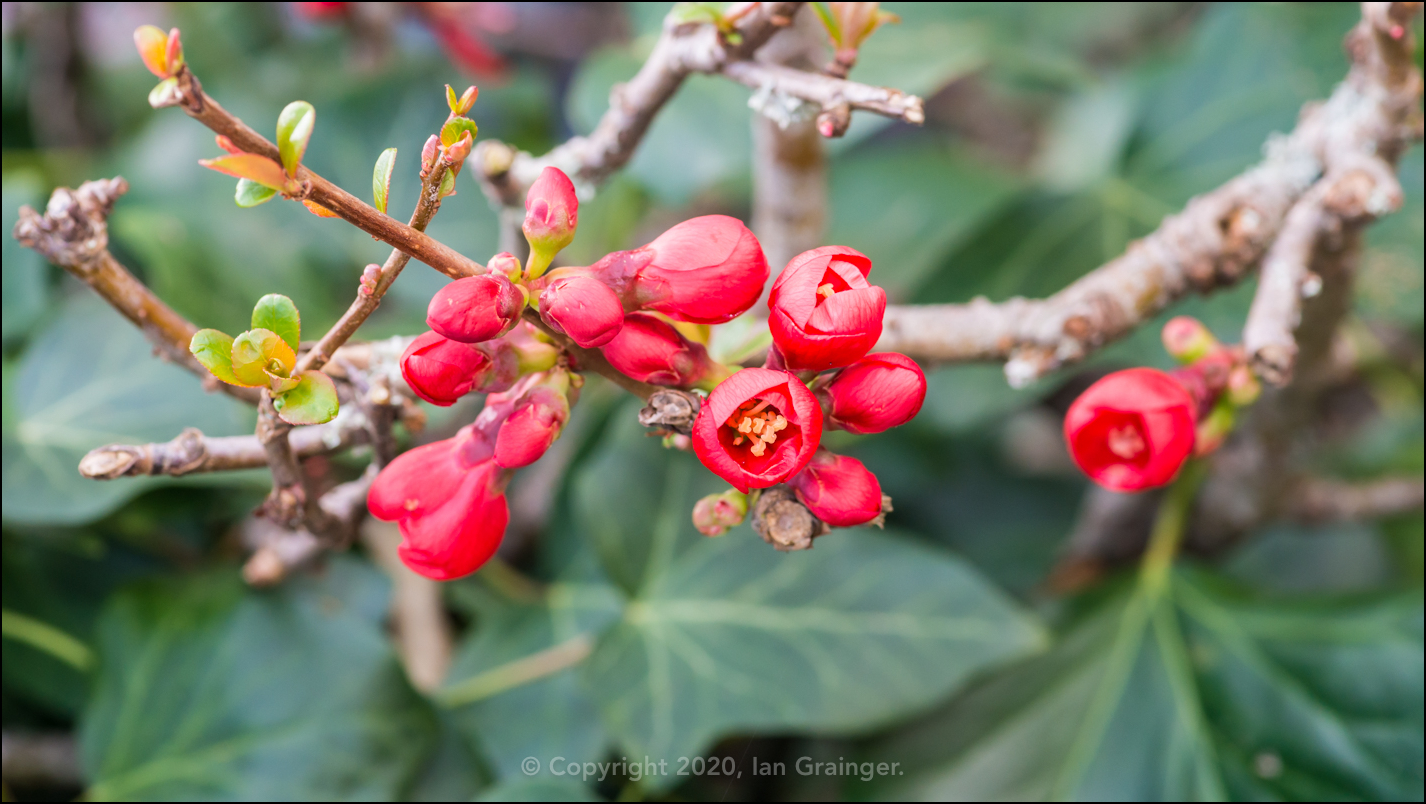 Quince Blossom - March 2020
The Ornamental Quince (Chaenomeles) bushes, which had been in flower since January, were still producing lots of buds and blooms.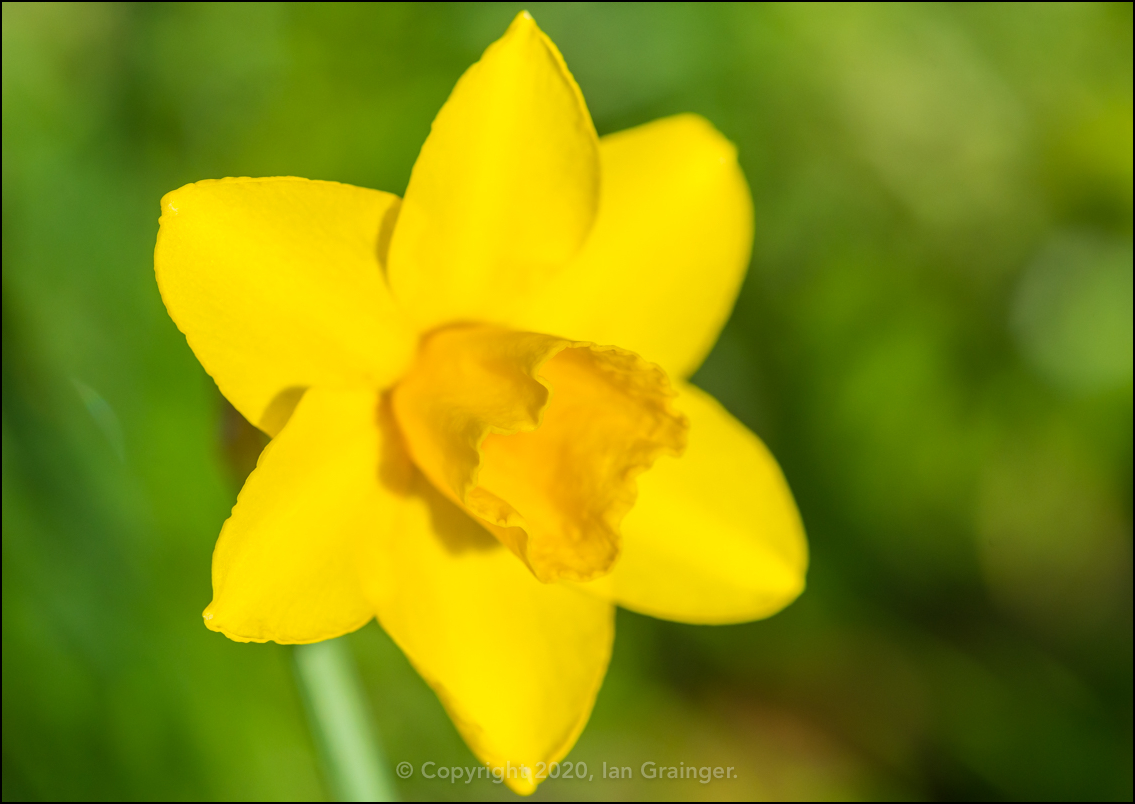 Miniature Daffodil - March 2020
There were also lots of new Daffodil (Narcissus) species beginning to reveal themselves, including this lovely miniature variety.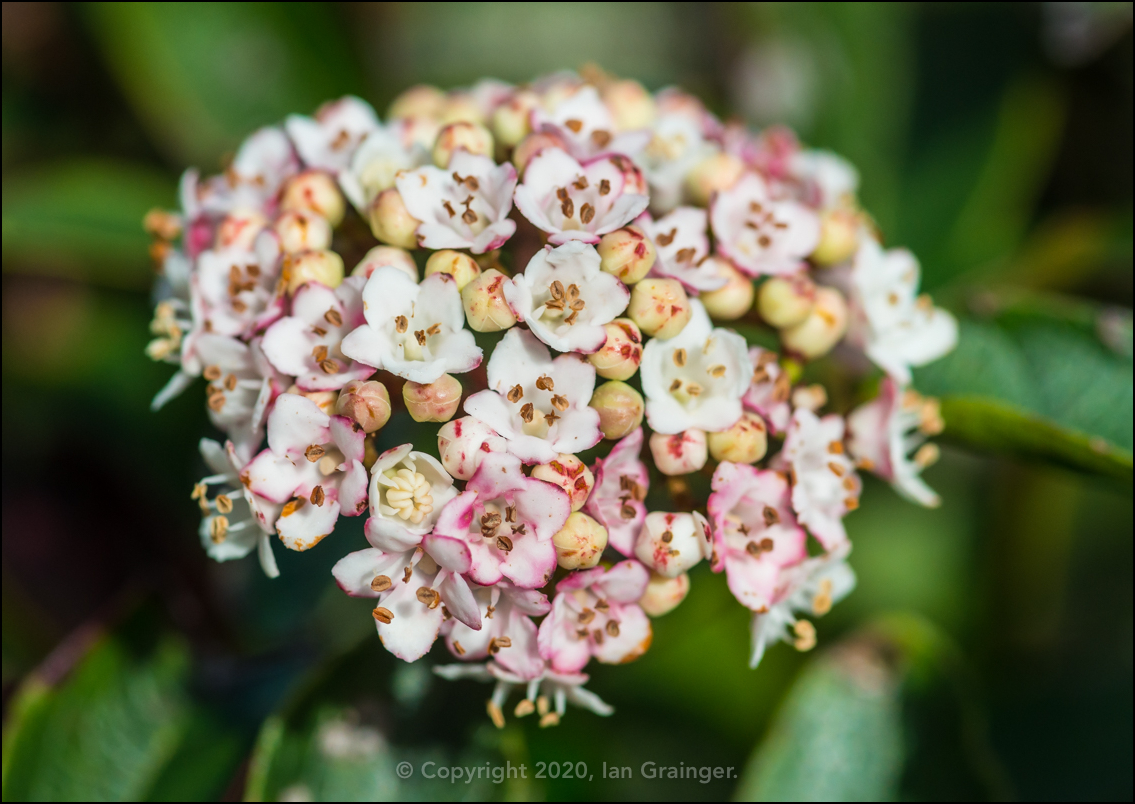 Blooming Viburnum - March 2020
The Viburnum bush continued to produce lots of blossom, with the older white florets beginning to turn a fetching shade of pink with age.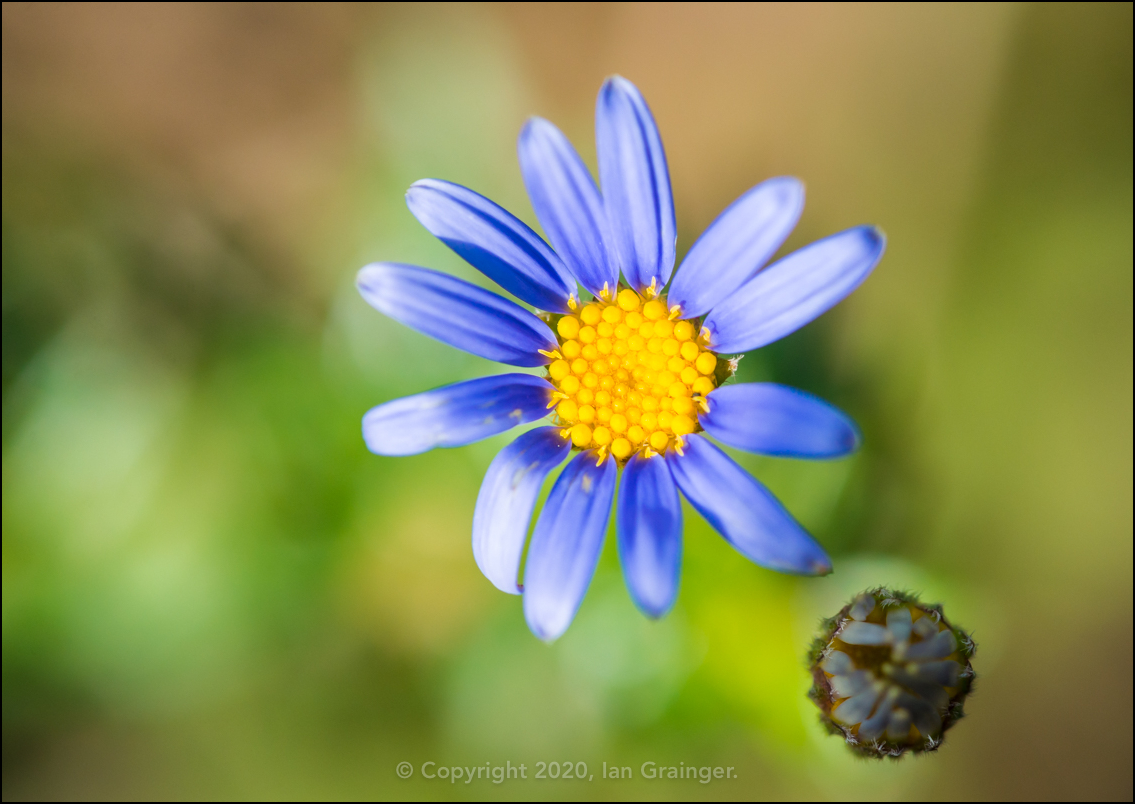 Felicia and Friend - March 2020
The small daisy like Felicia (Felicia amelloides) plants were amassing more flowers, and it hopefully wouldn't be too long before there was a whole pot full of them.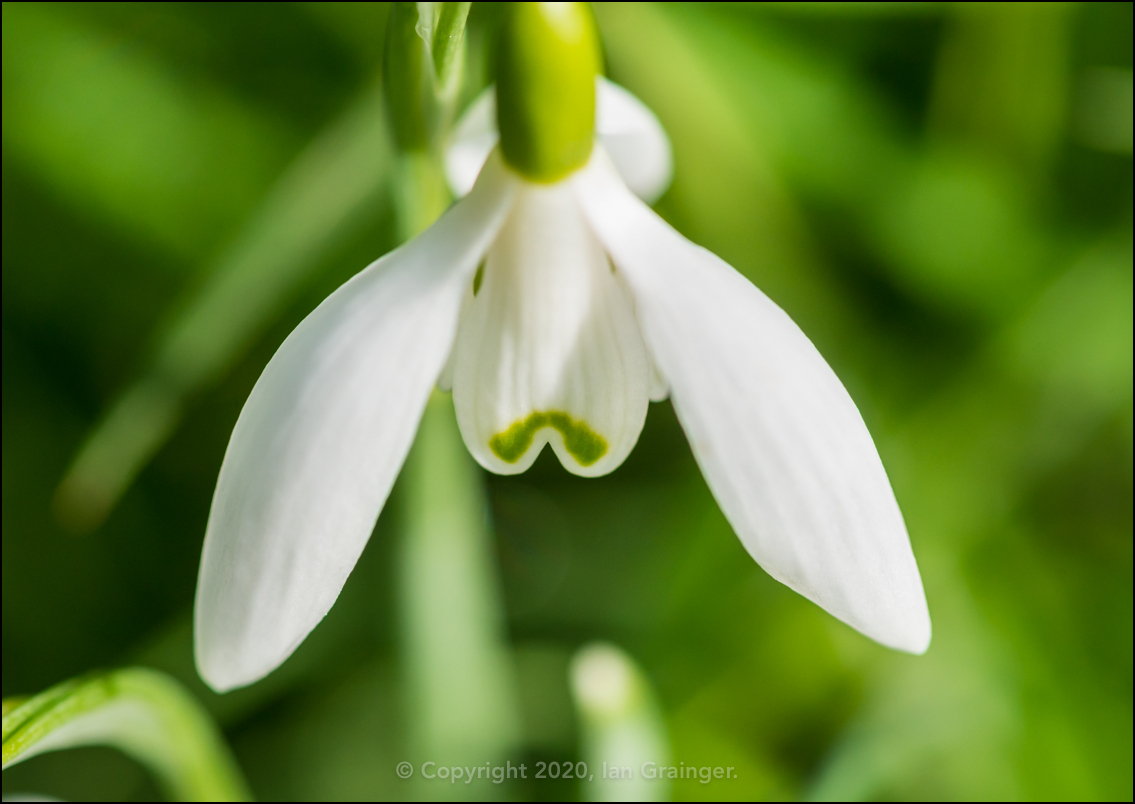 Final Snowdrop - March 2020
The Snowdrops (Galanthus) were finally on their way out, but had been much more robust against the elements than the Crocus blooms that they shared the garden lawn with.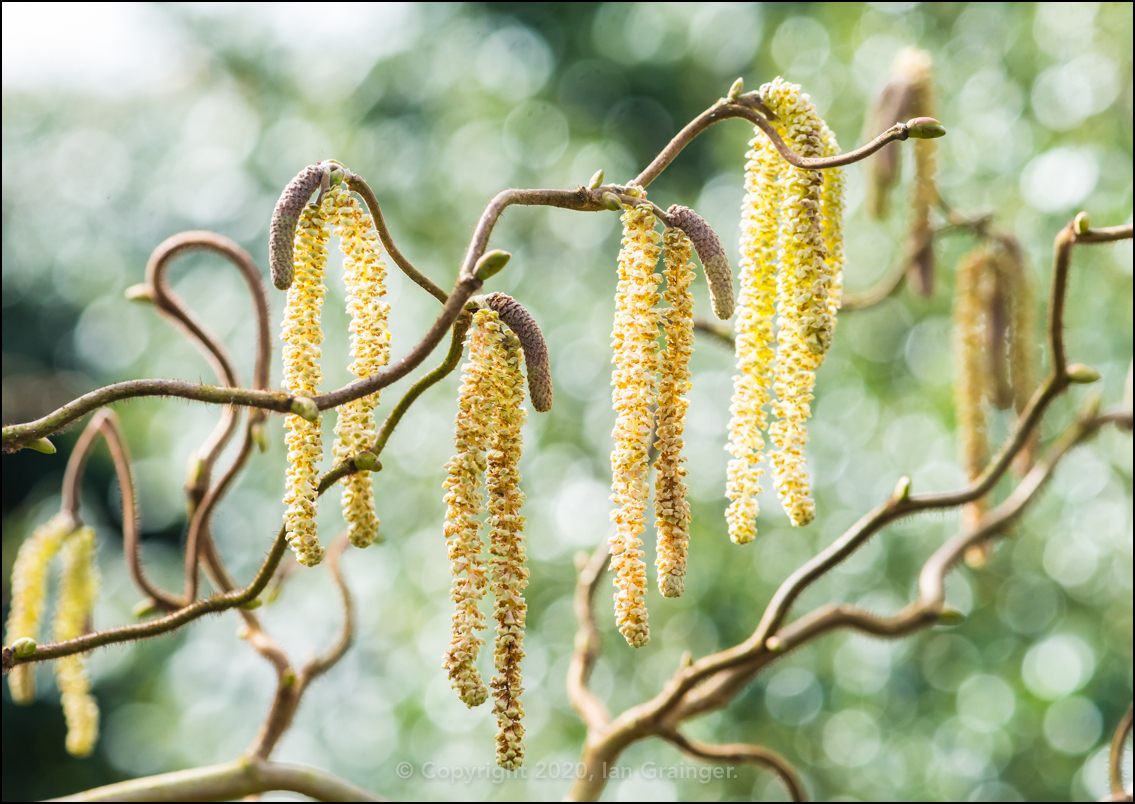 Catkins Galore - March 2020
Finally, the Corkscrew Hazel (Corylus avellana 'Contorta') tree continued to marvel with its wonderful looking Catkins.
So this week I went with First Fly as my Image of the Week simply because it was the first time I'd captured a shot of an insect this year, and it always pleased me to see my bug buddies return...