Dame's Rocket - May 2020
This week's photo shoot took place in overcast weather, which was perfect for capturing shadowless macro images of some new springtime blooms. Although my mobility was nowhere near one hundred percent, but because the weather was perfect for floral photography, I left my crutches indoors, hobbled outside, and ventured away from the patio area for the first time in weeks.
The first new blooms I noticed were from this Dame's Rocket (Hesperis matronalis) plant, which had found a sheltered spot to grow behind the shed, and had shot up to about a metre tall.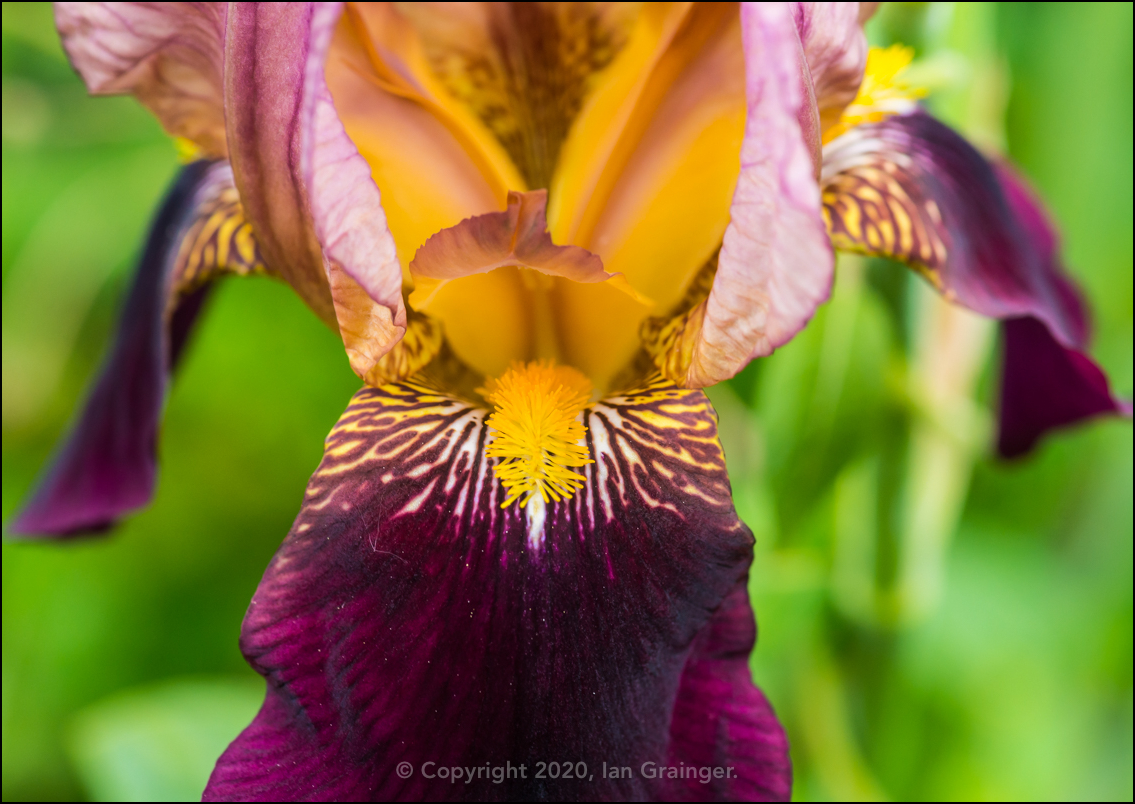 Bearded Iris - May 2020
Next to it, this rather lovely Bearded Iris (Iris croatica) had much showier blooms, which were so big, I found it difficult to keep them in the frame!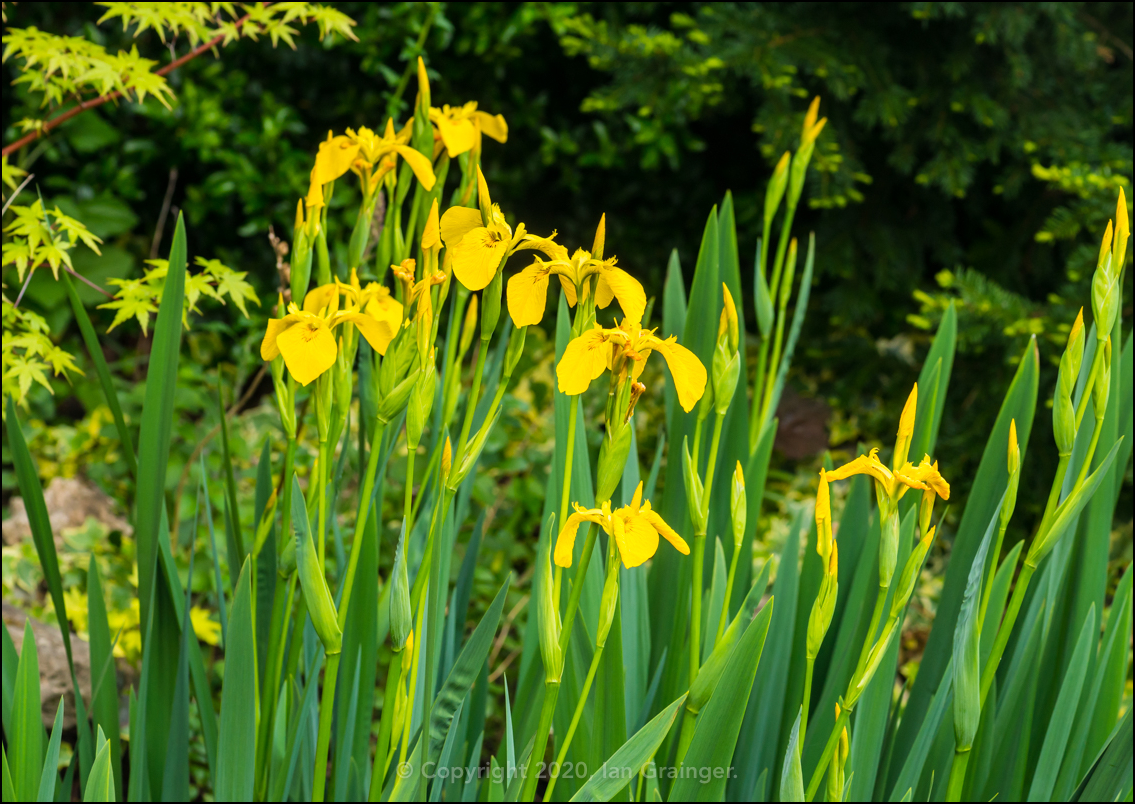 Flag Iris - May 2020
Staying within the Iris family, there were dozens of Flag Iris (Iris pseudacorus) blooms coming from the plants in my pond. They were a real problem though, as their root system had breached the pond liner, meaning my pond was no longer watertight unfortunately.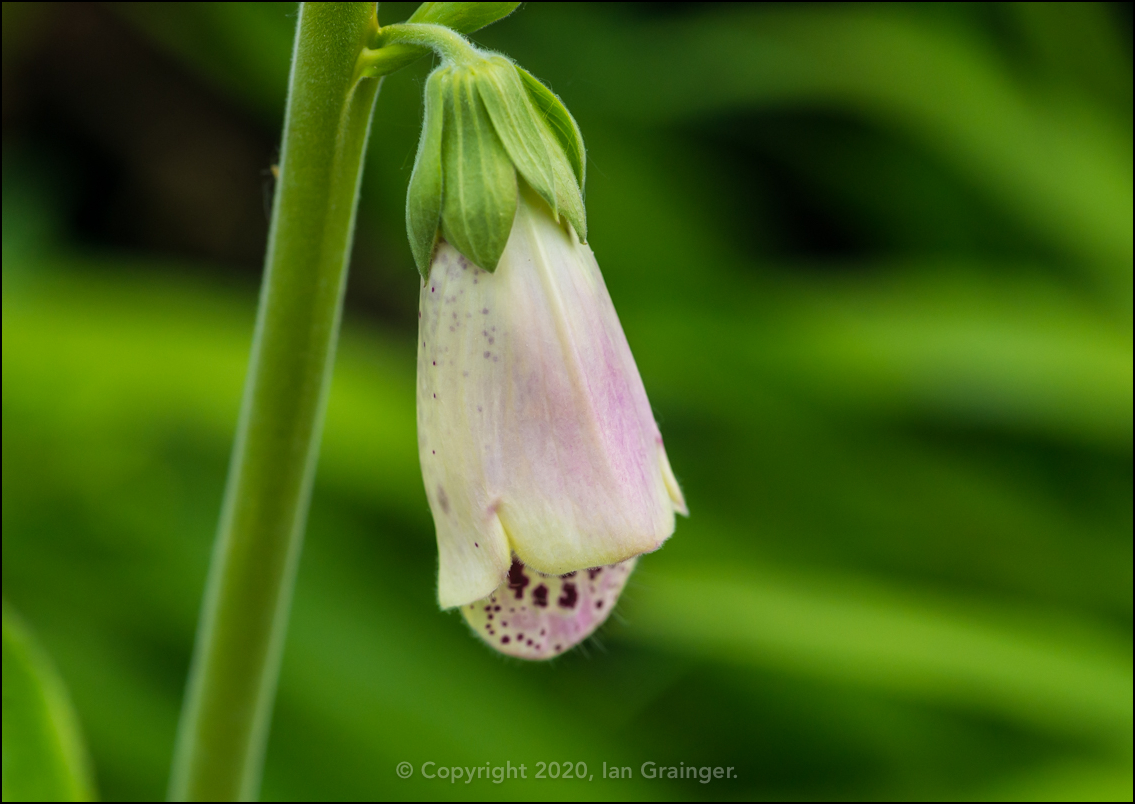 Single Foxglove - May 2020
Keeping the theme of tall plants going, I had an early Foxglove (Digitalis) bloom to gaze upon. Yep, just one bloom on a stem that was almost a metre tall!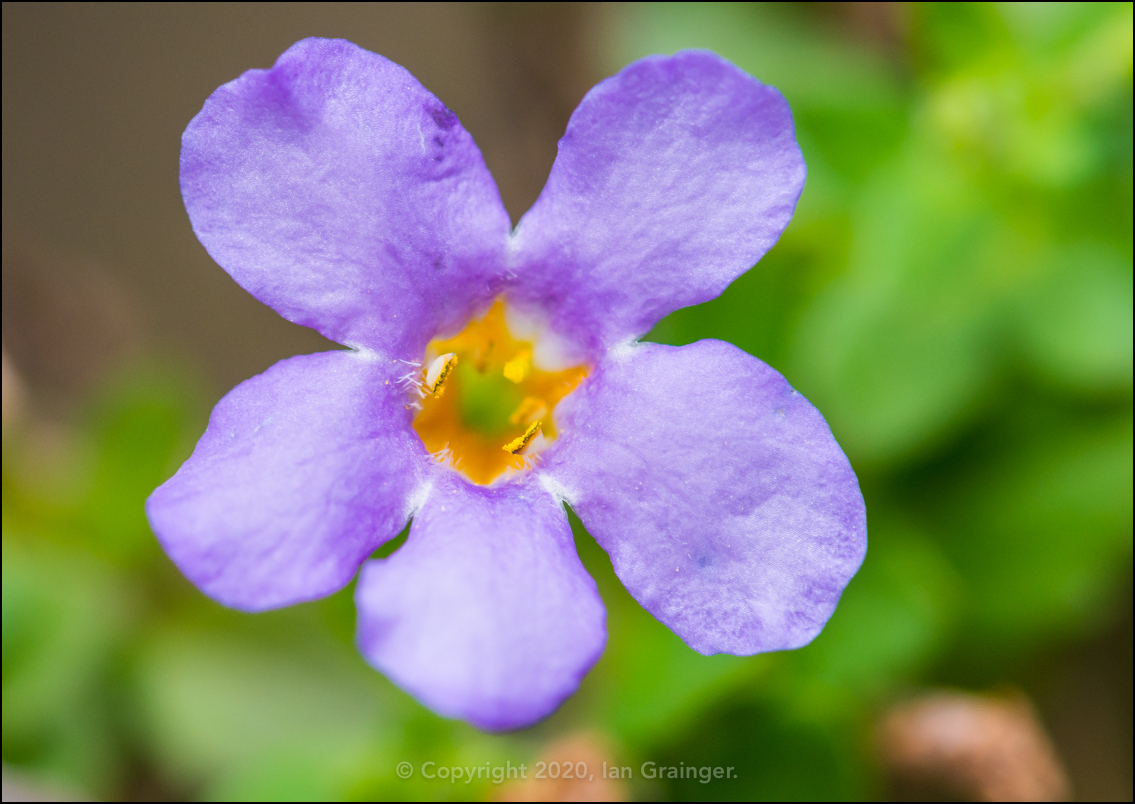 Bacopa Bluetopia - May 2020
Much closer to the ground were the Bacopa (Chaenostoma cordatum) 'Bluetopia' blooms. Its sister plant, called 'Snowtopia' had flowered pretty much all through winter, so I wasn't surprised to see it making a return.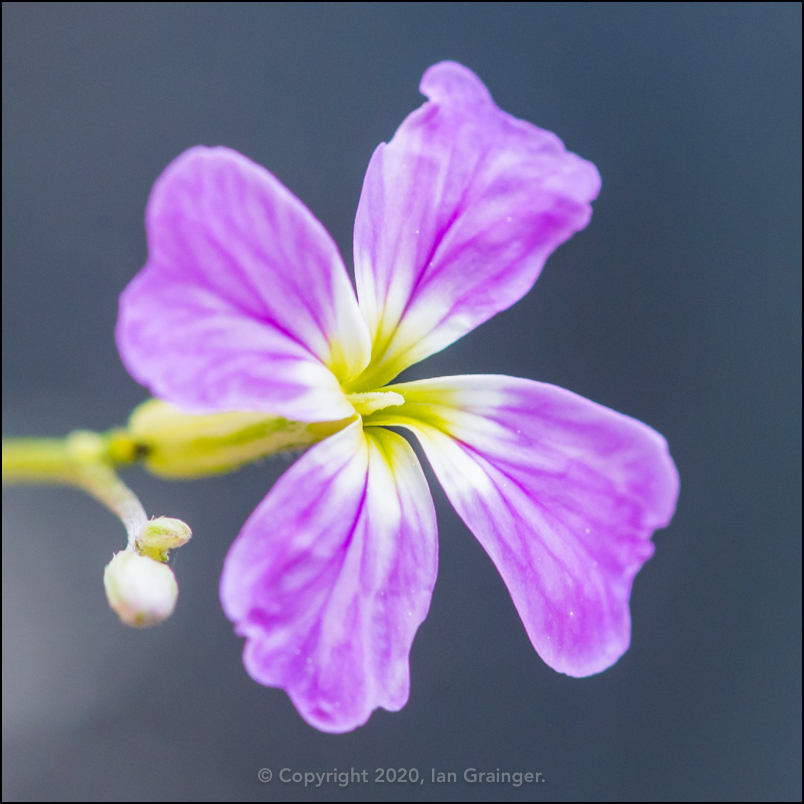 Virginia Stock - May 2020
Seeing the Virginia Stock (Malcolmia maritima) blooms was a nice surprise though, as these lovely little blooms self-seed each year, and very rarely in the same place twice!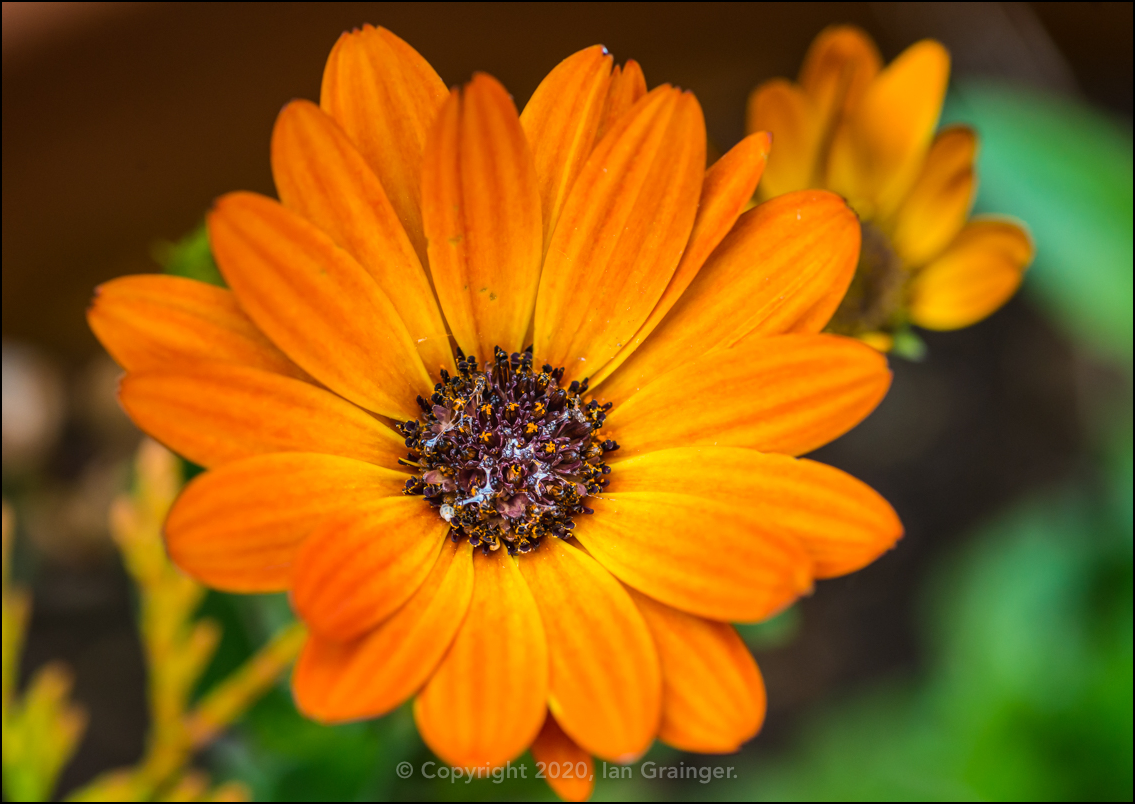 Orange Osteospermum - May 2020
It was great to see the orange African Daisy (Osteospermum) blooms returning, although it looked like this one had had a slimy trailed visitor, judging by the gloop left at the centre of the bloom.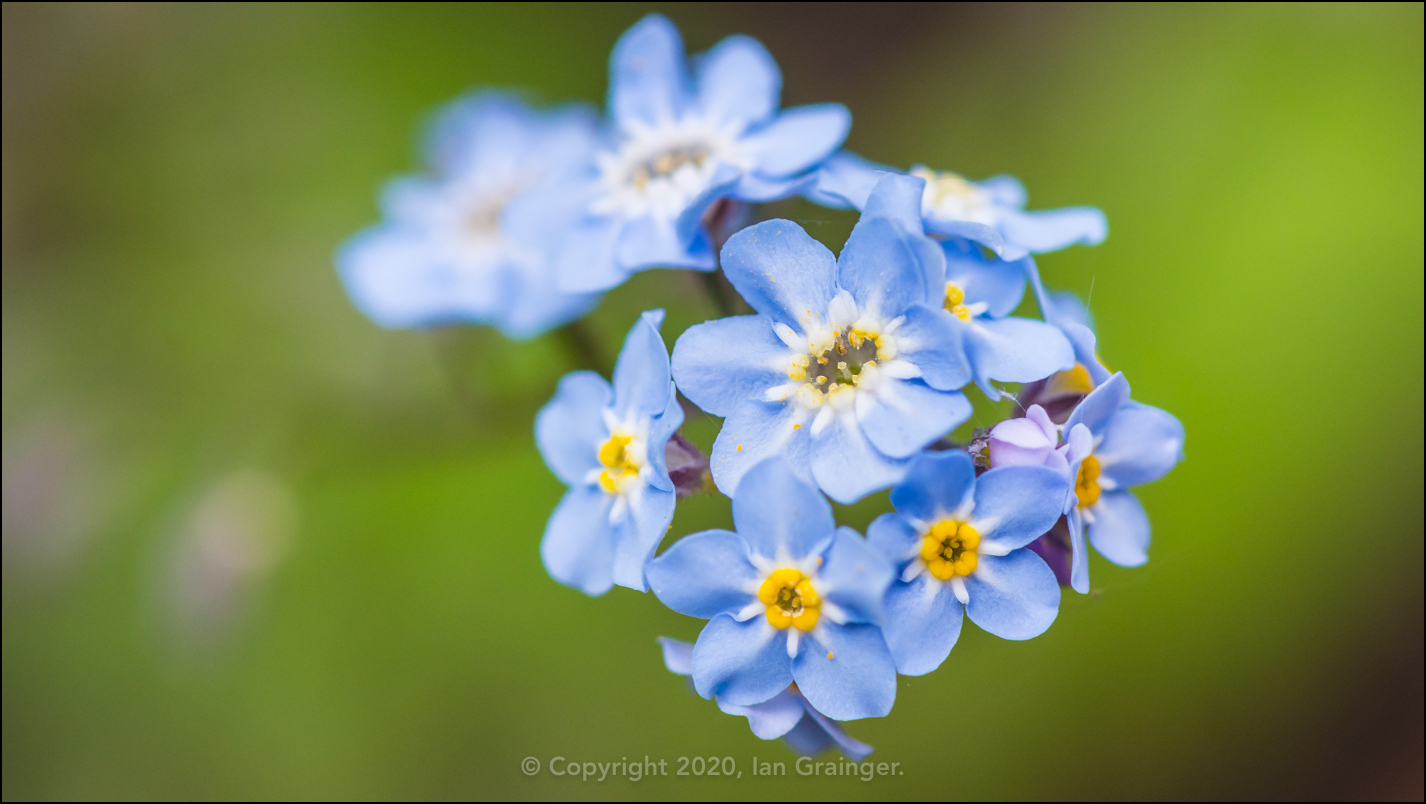 Forget Me Nots - May 2020
It was always nice to see clusters of Forget Me Nots (Myosotis) popping up in random places. This little group had made their home amongst the root system of a Clematis plant.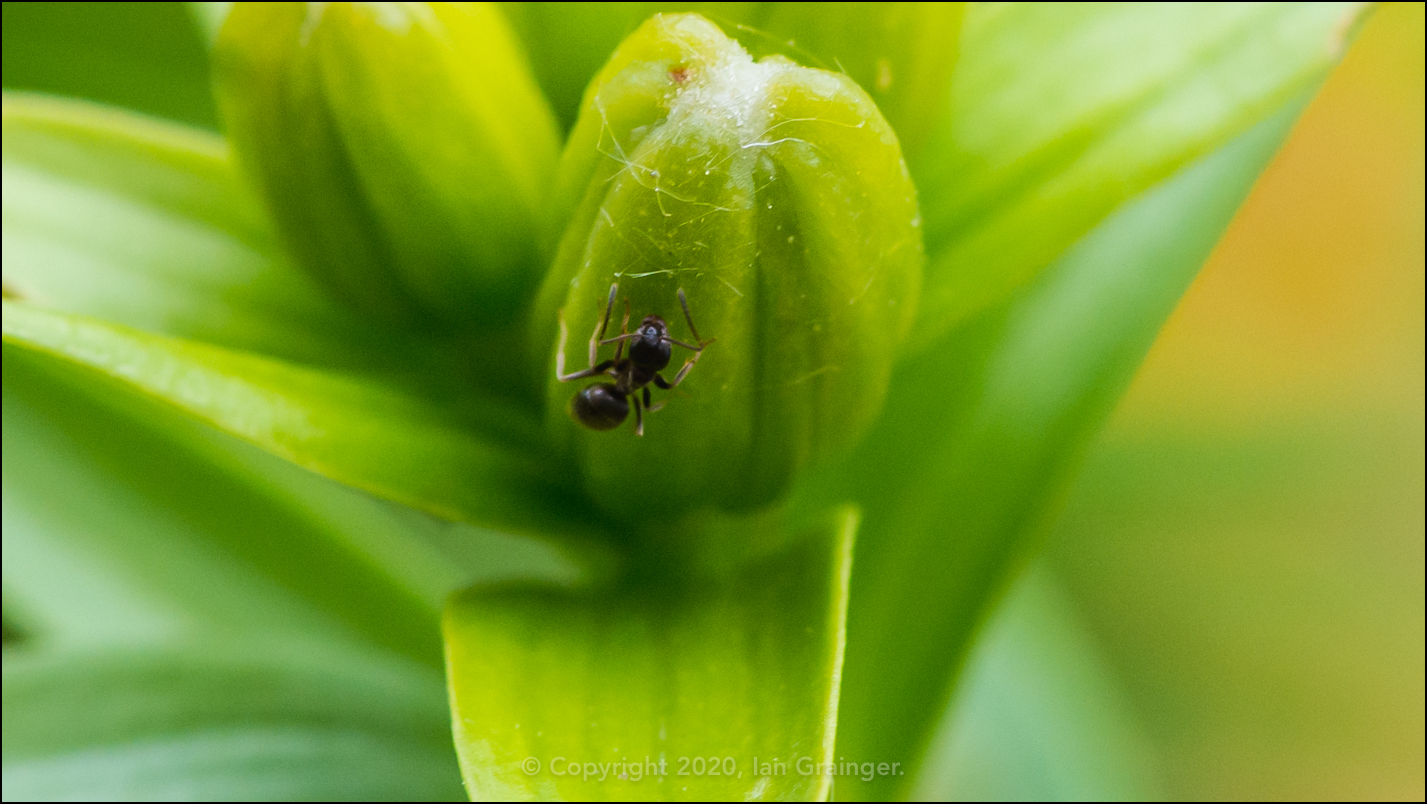 Ant Attack - May 2020
Finally, a Black Garden Ant (Lasius niger) was inspecting the flower buds of my Regal Lily (Lilium regale) plants.
So this week I went with Dame's Rocket as my Image of the Week simply because it was the prettiest weed in the garden...