Slowly Revealing - October 2020
I had another quick trip around dad's garden for my photo shoot this week, and came across a few things I'd missed last week.
The Budding Nerine (Nerine bowdenii) I posted last week was still in the process of opening up, but I rather liked how this stamen was peeking out over the unfolding petals to see if the coast was clear.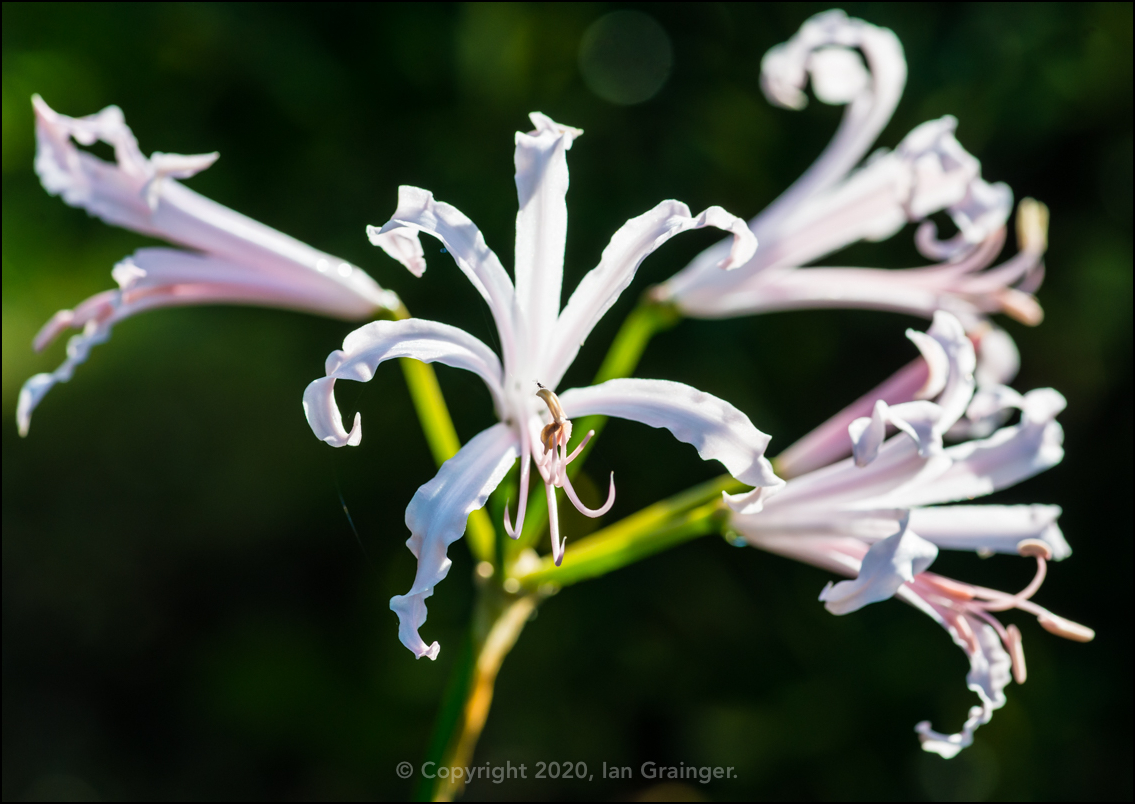 Putting on a Show - October 2020
Meanwhile a second Nerine had thrown caution to the wind, and had exploded onto the scene.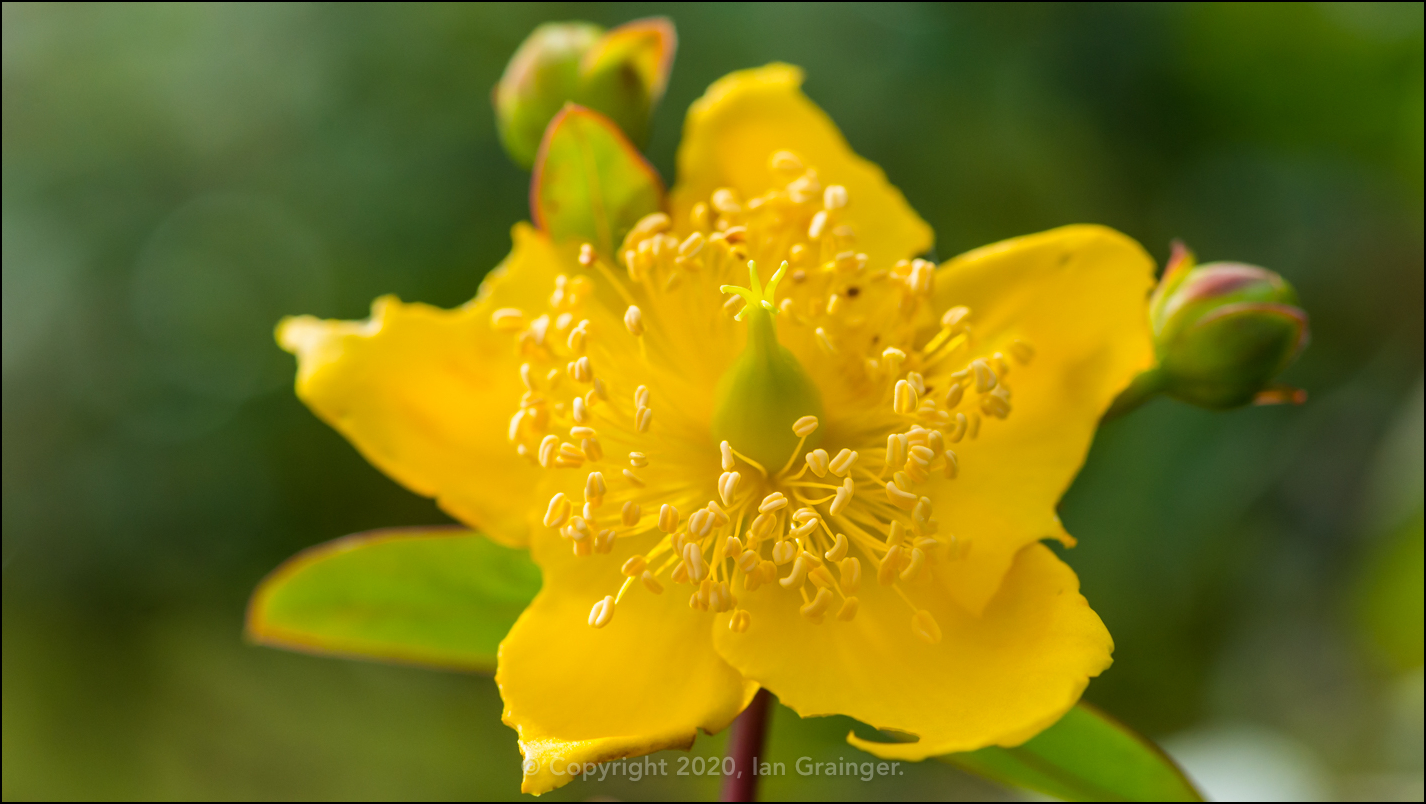 Latecomer - October 2020
The Hypericum bushes had stopped flowering weeks ago, but there were a few new blooms and buds that were obviously enjoying some autumnal sunshine.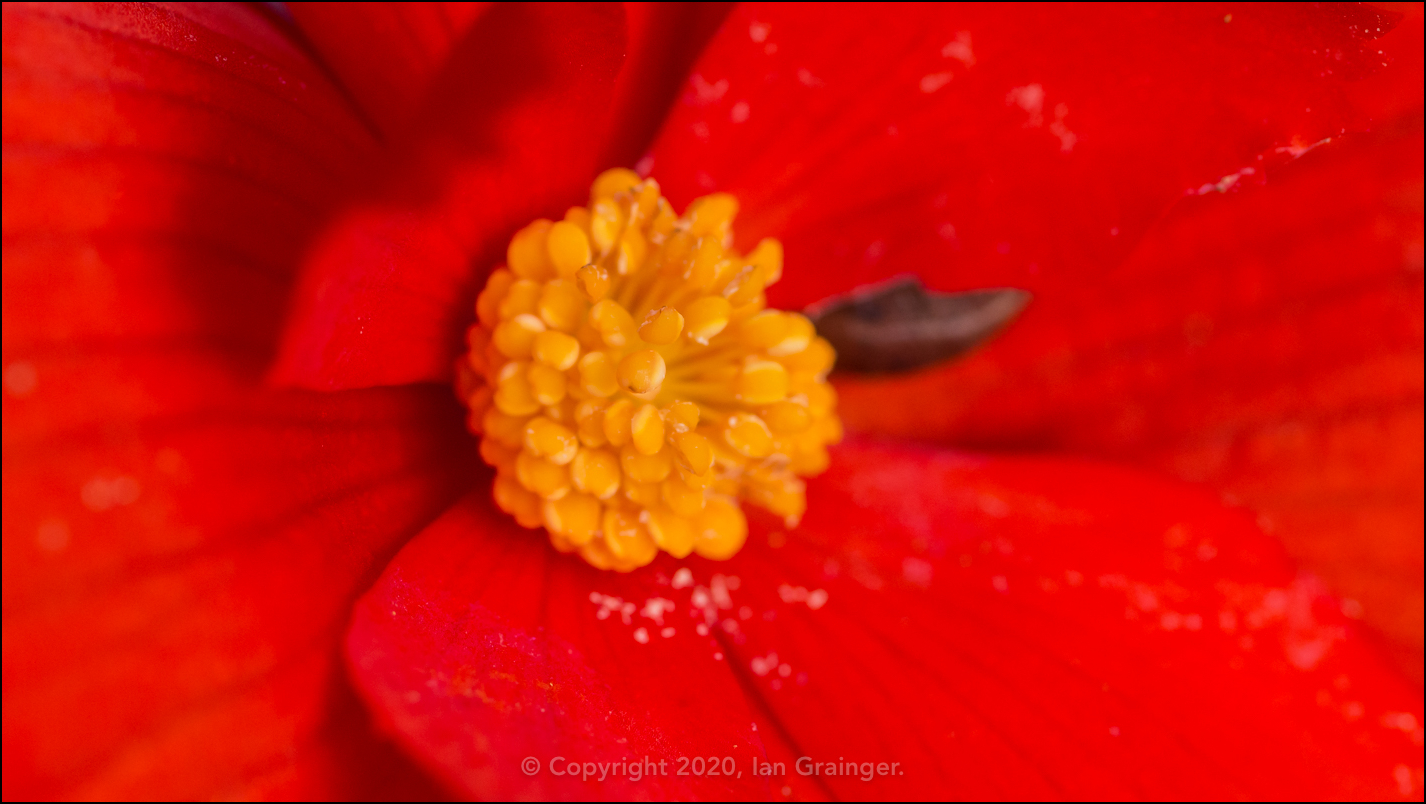 Begonia - October 2020
The Begonia blooms were still going strong, and also looking good in the bright morning light.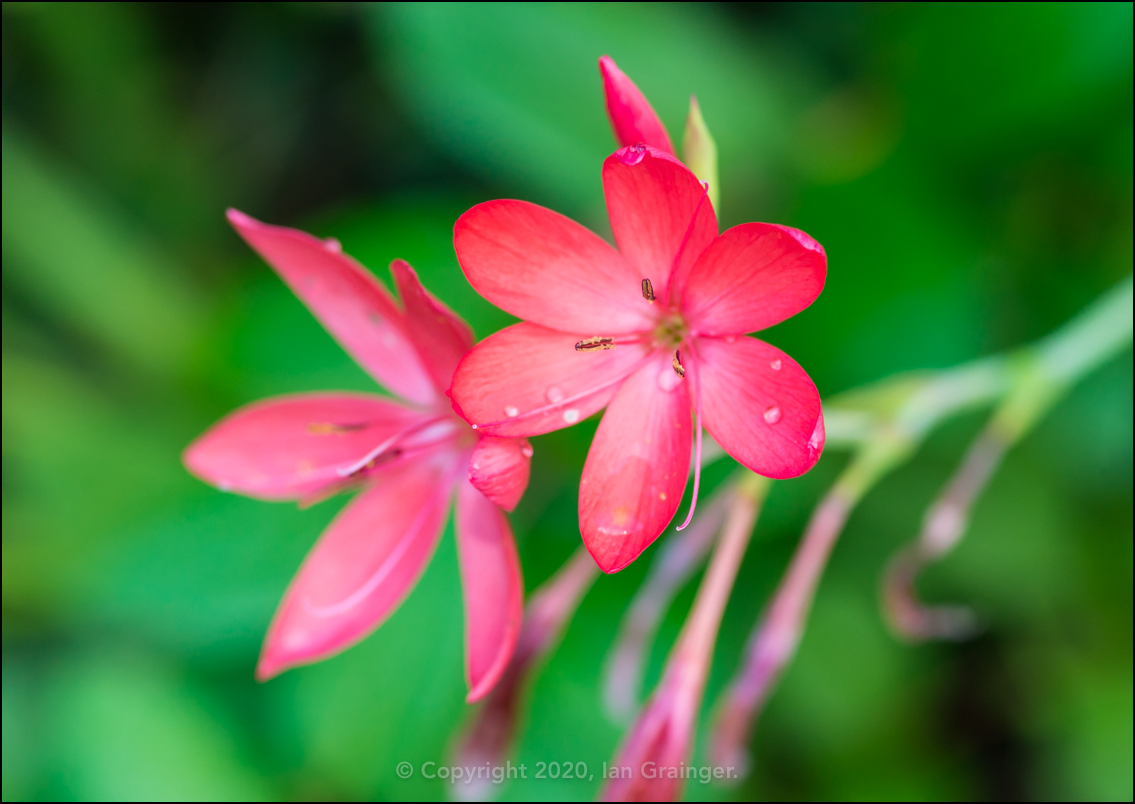 Pink Pair - October 2020
The lovely pink River Lily (Hesperantha coccinea) blooms were doing their thing, and were looking as good in the sunshine as they did in the rain last week.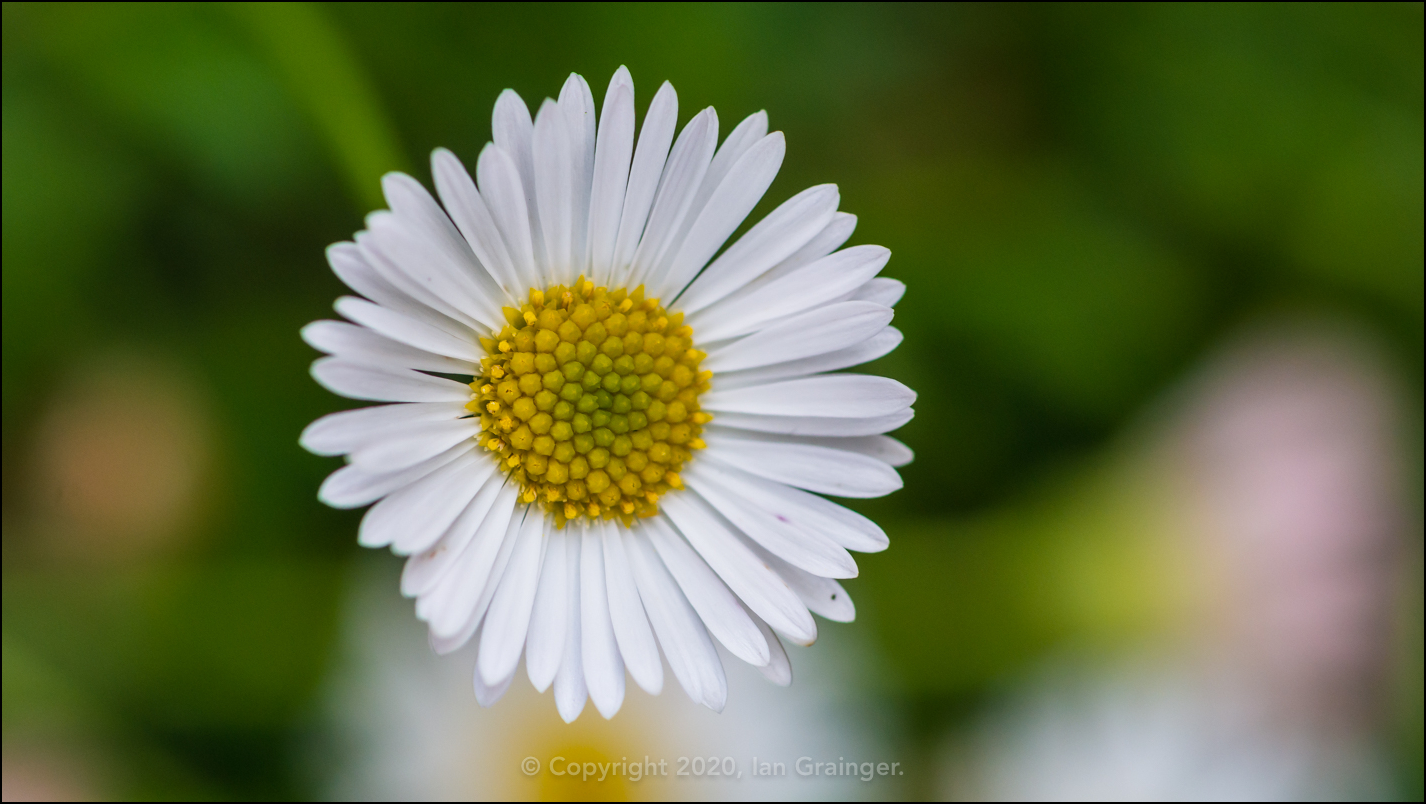 Erigeron - October 2020
The Erigeron (Erigeron karvinskianus) 'Stallone' blooms were high in number, and it looked like there were enough buds to keep flowering until Christmas!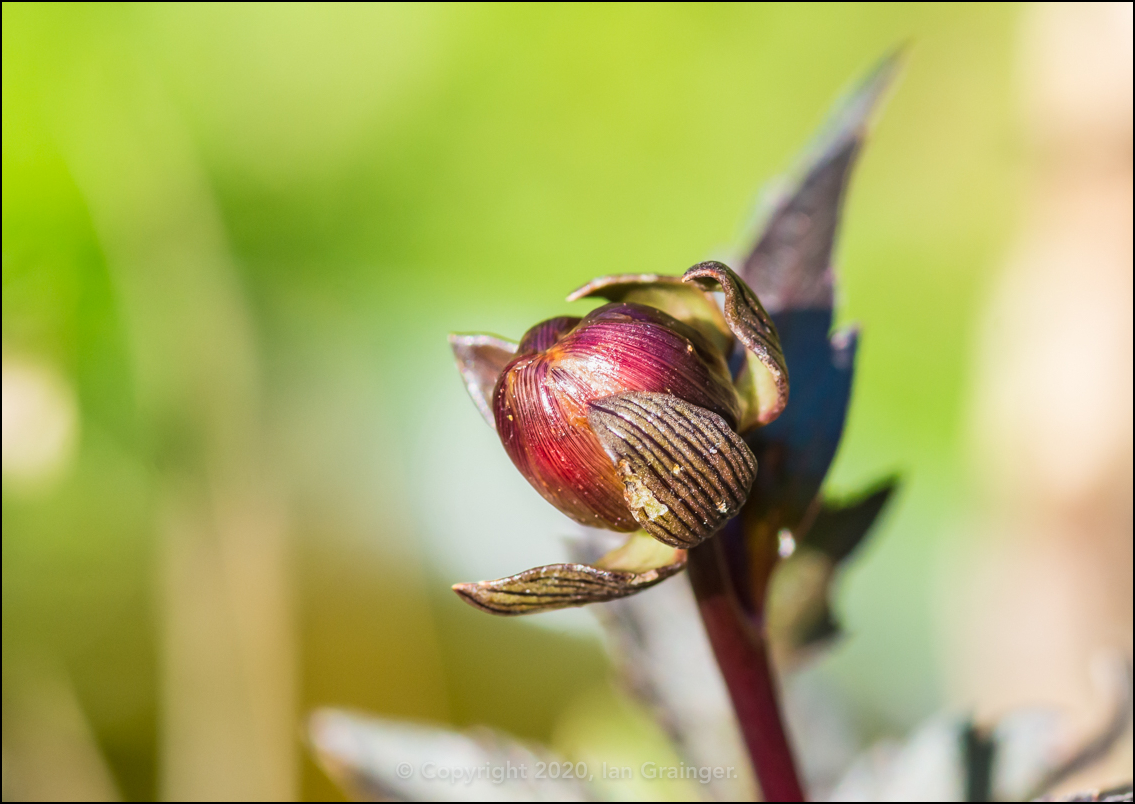 Budding Bishop - October 2020
In a rather surprising turn of events, Dahlia 'Bishop of Llandaff' had thrown up a flower bud, despite being completely neglected all year.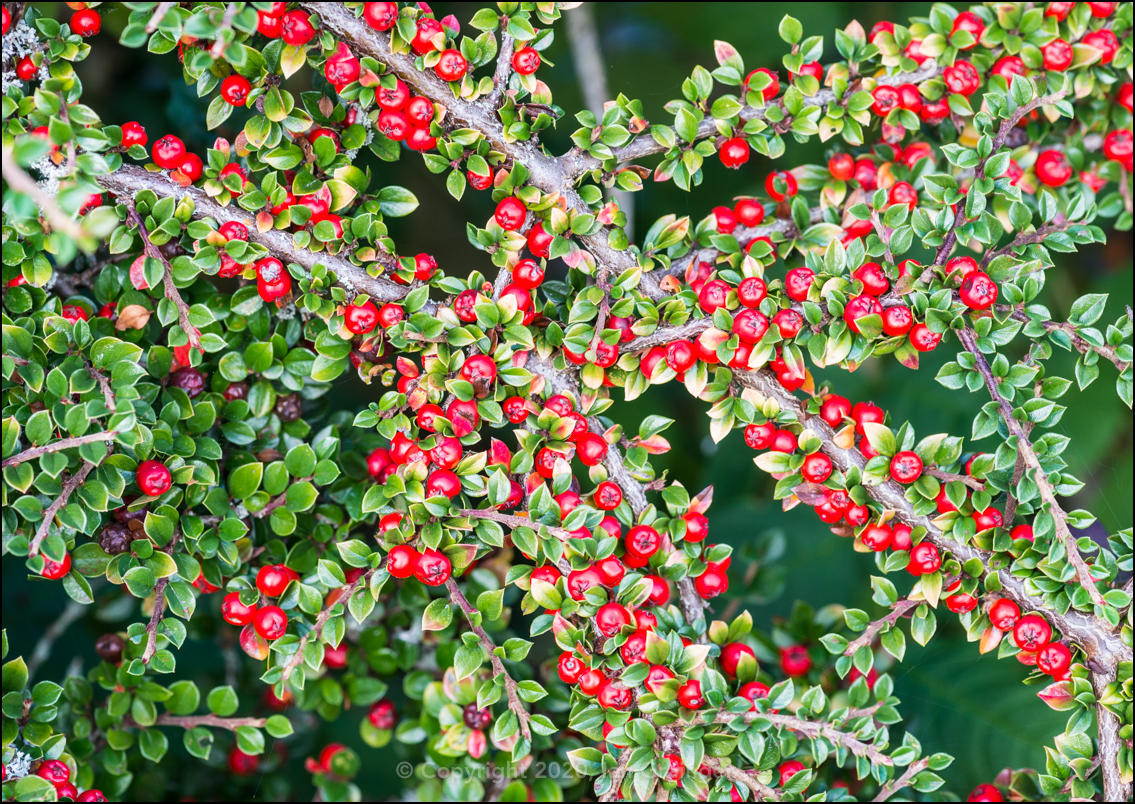 Cotoneaster Berries - October 2020
The Cotoneaster bush berries were looking quite appetising, especially if you were one of the garden's feathered visitors.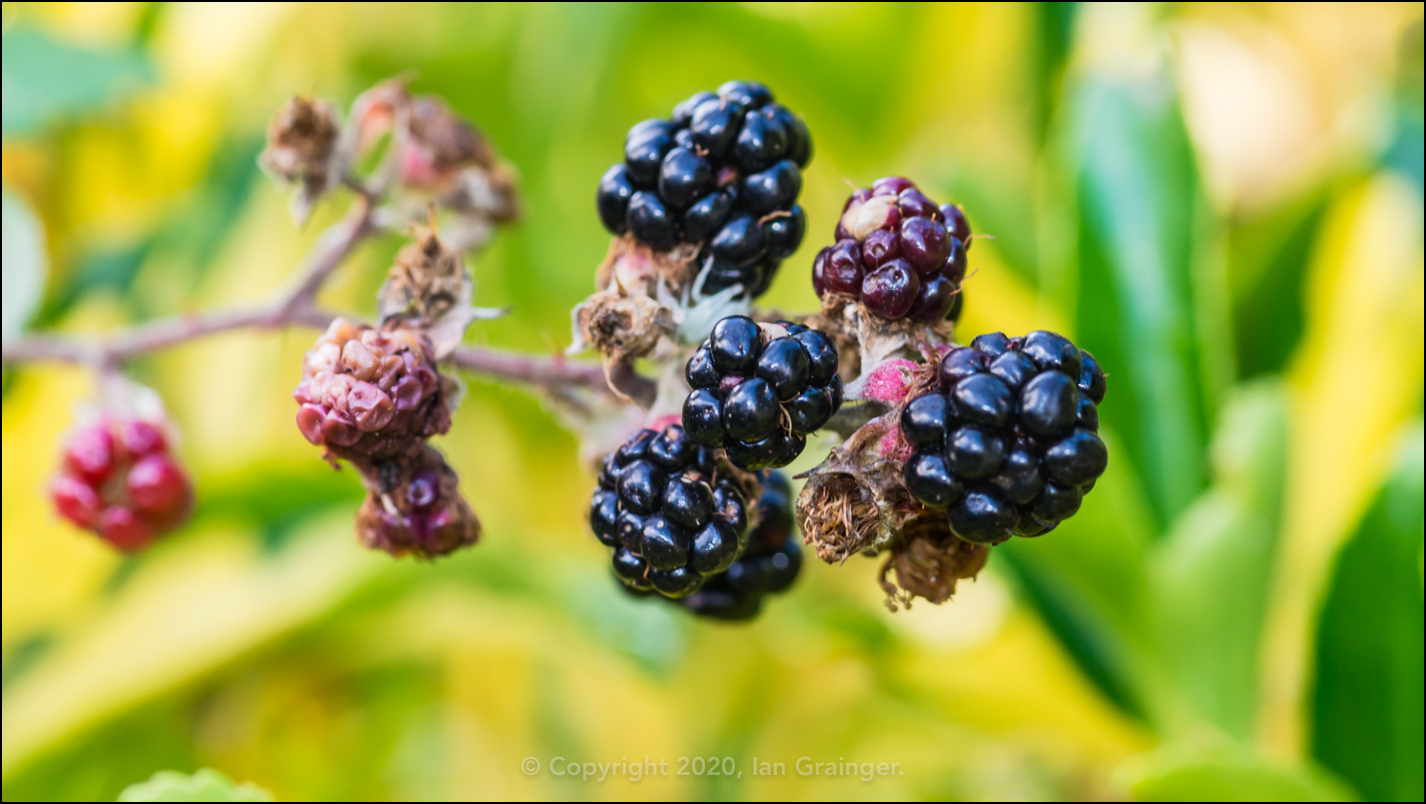 Bramble Berries - October 2020
Less appetising perhaps were the Brambles (Rubus fruticosus), which I've never picked and eaten since photographing Slugs, Snails, Flies, Bees, Wasps etc... feeding from them!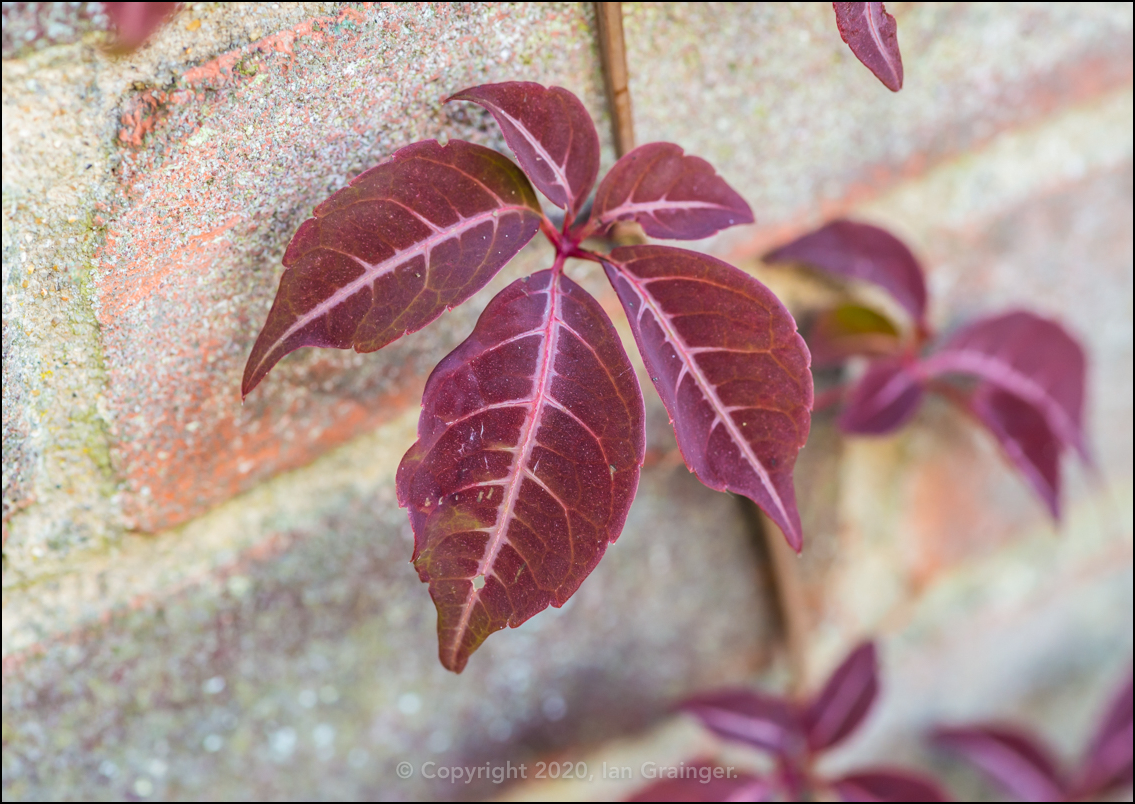 Creeping About - October 2020
Finally, a creepy crawlie of a different sort. These are the colourful leaves of a Virginia Creeper (Parthenocissus quinquefolia) making their way up a garage wall.
So this week I went with Slowly Revealing as my Image of the Week simply because I liked how the flower bud was taking its time to reveal the beauty inside...