River Lily Arrival - September 2020
It had been quite a few weeks since I'd had a photo shoot in dad's garden, but this week I had a good poke around with my camera to see what I'd been missing.
The first floral treat I came across was the return of the River Lilies (Hesperantha coccinea), which were looking splendid even with a smattering of raindrops on their petals.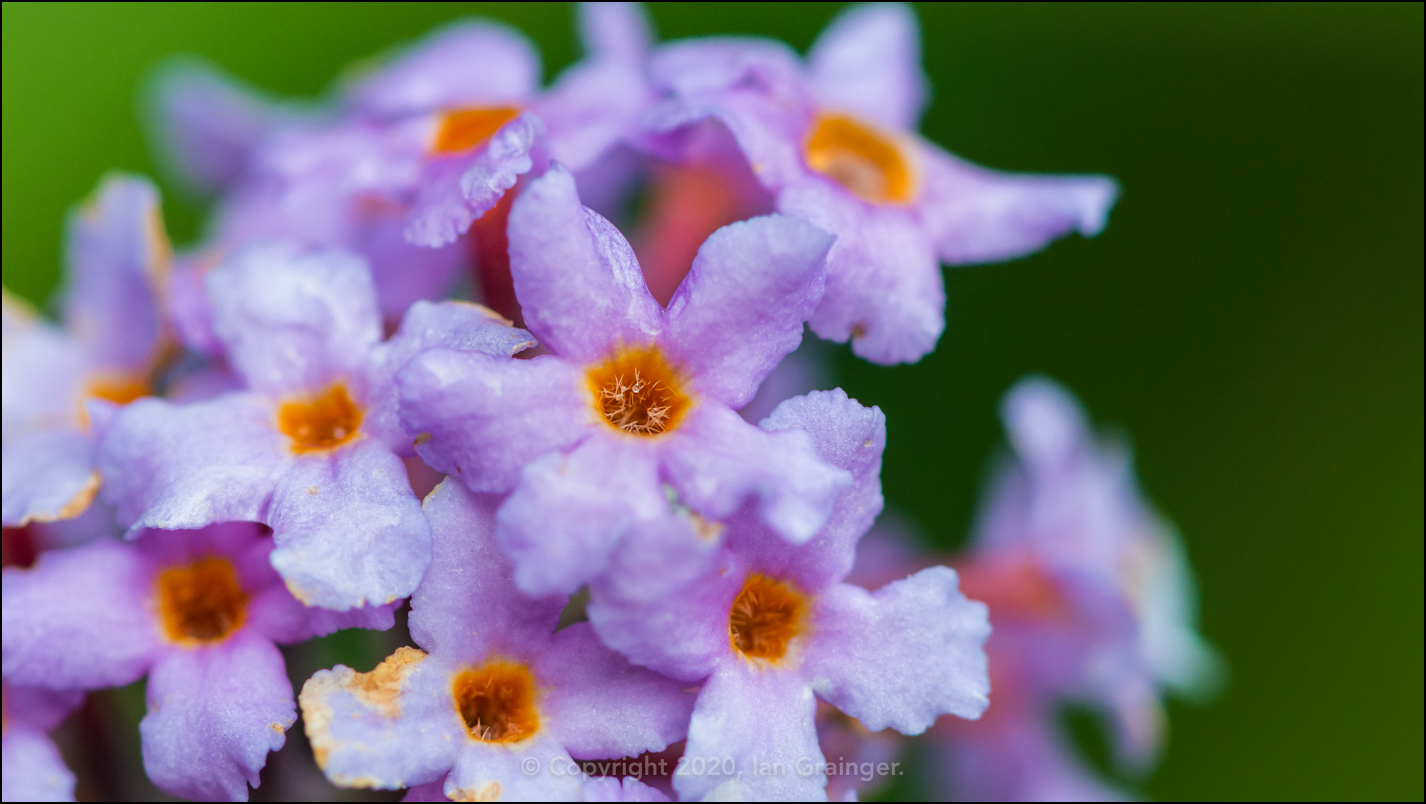 Butterfly Bush Detail - September 2020
I was quite surprised to see that the Butterfly Bushes (Buddleia) were still in bloom, as those in my own garden had all gone to seed.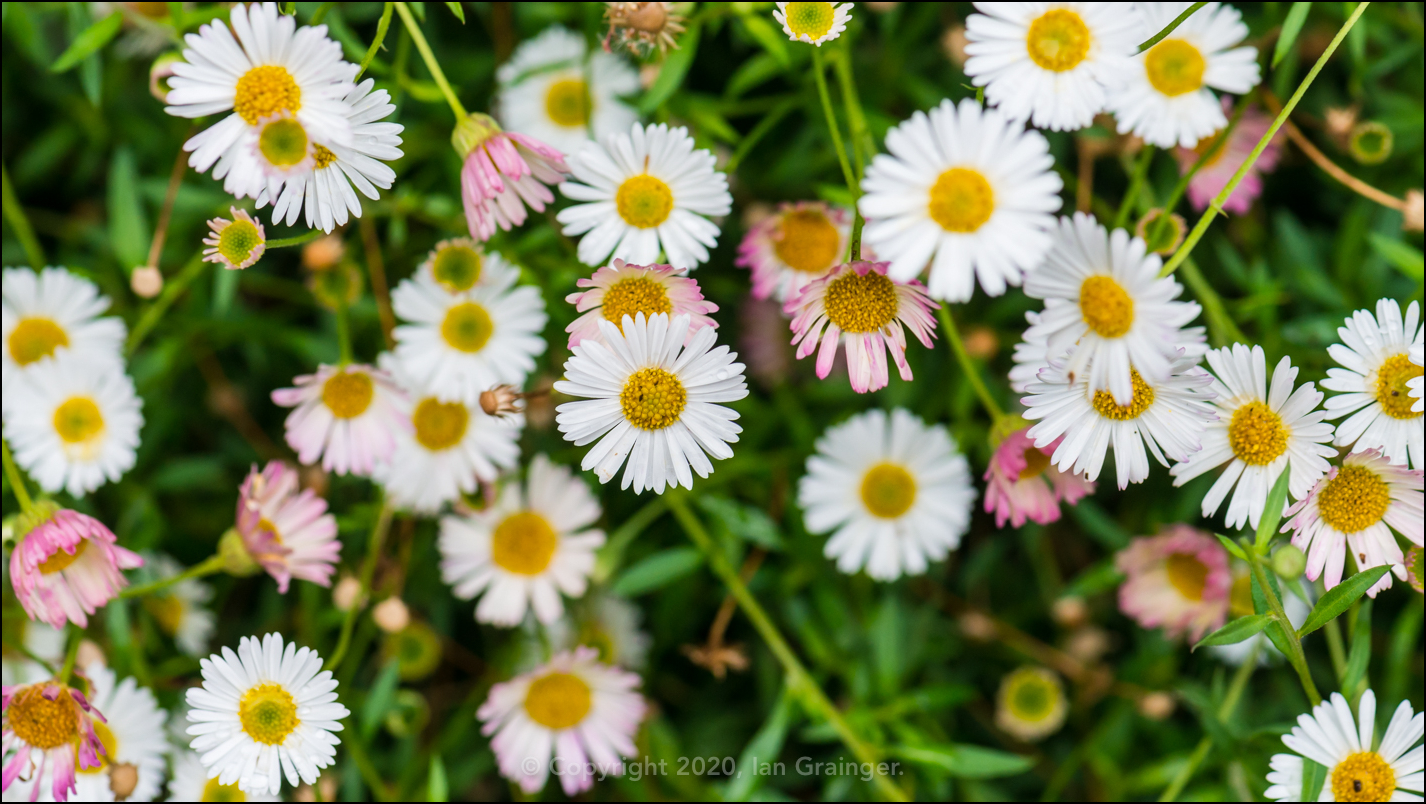 Erigeron Landscape - September 2020
In fact there were quite a few blooms still going strong in dad's garden, such as this group of Erigeron (Erigeron karvinskianus) 'Stallone' blooms, and you could be forgiven for thinking we were still in the middle of summer.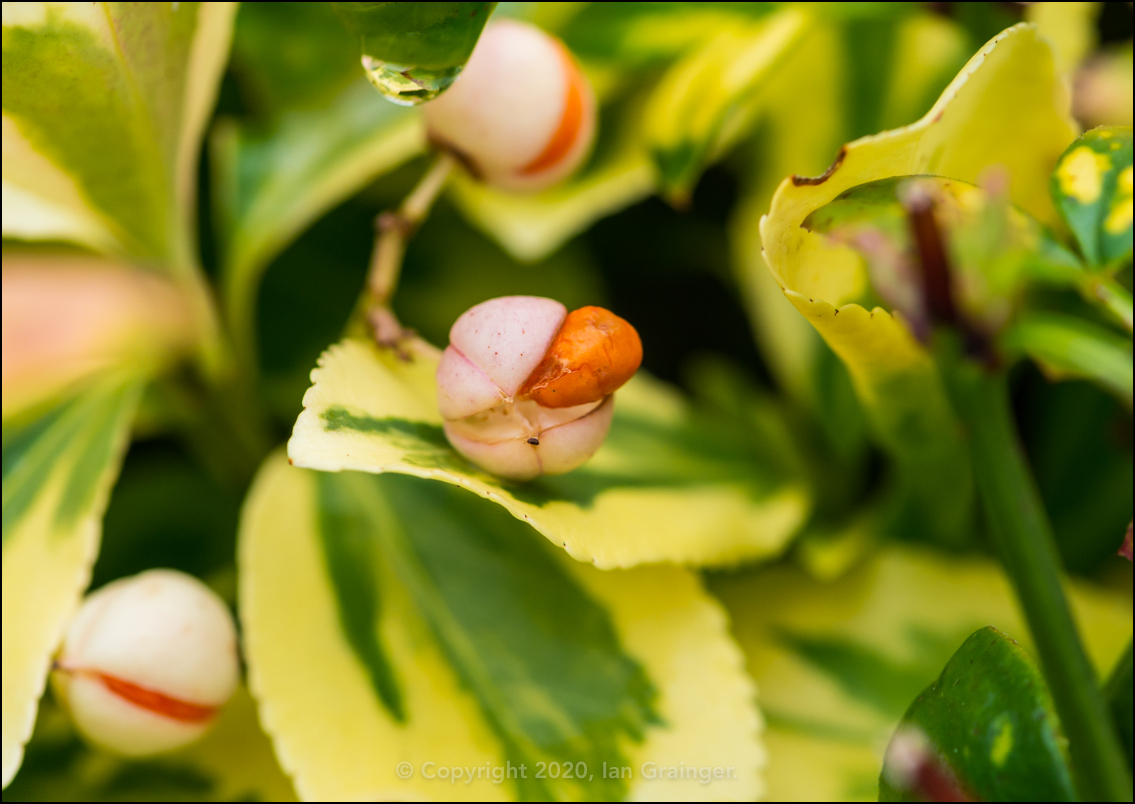 Orange Seed - September 2020
Autumn was definitely well underway though, as there were lots of berries and seeds to be seen, like these bright orange Spindle Bush (Euonymus europaeus) seeds bursting out of their pink seed casings.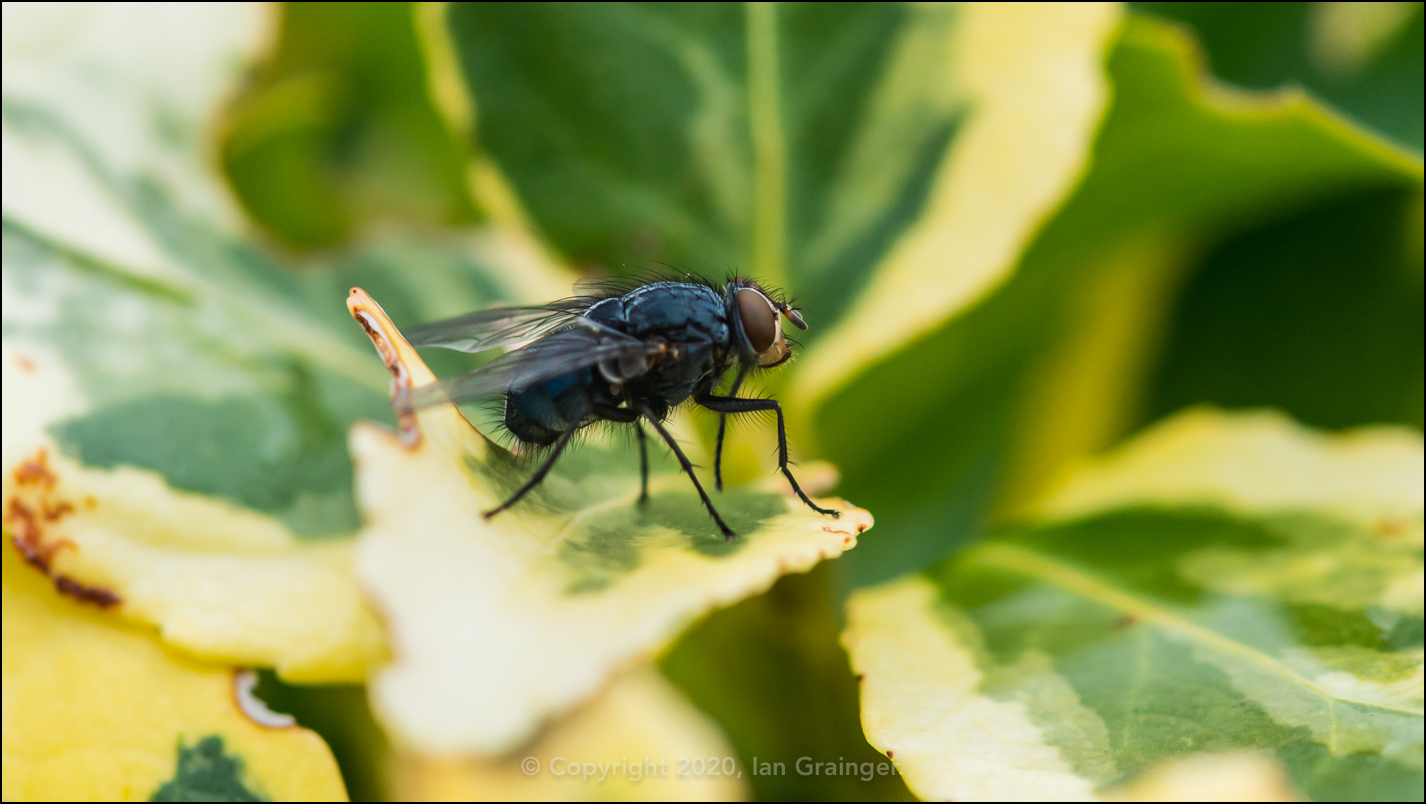 Spindle Bush Fly - September 2020
I wasn't the only one admiring the colours as I was joined by this small Fly (Diptera) as I took photos amongst the leaves.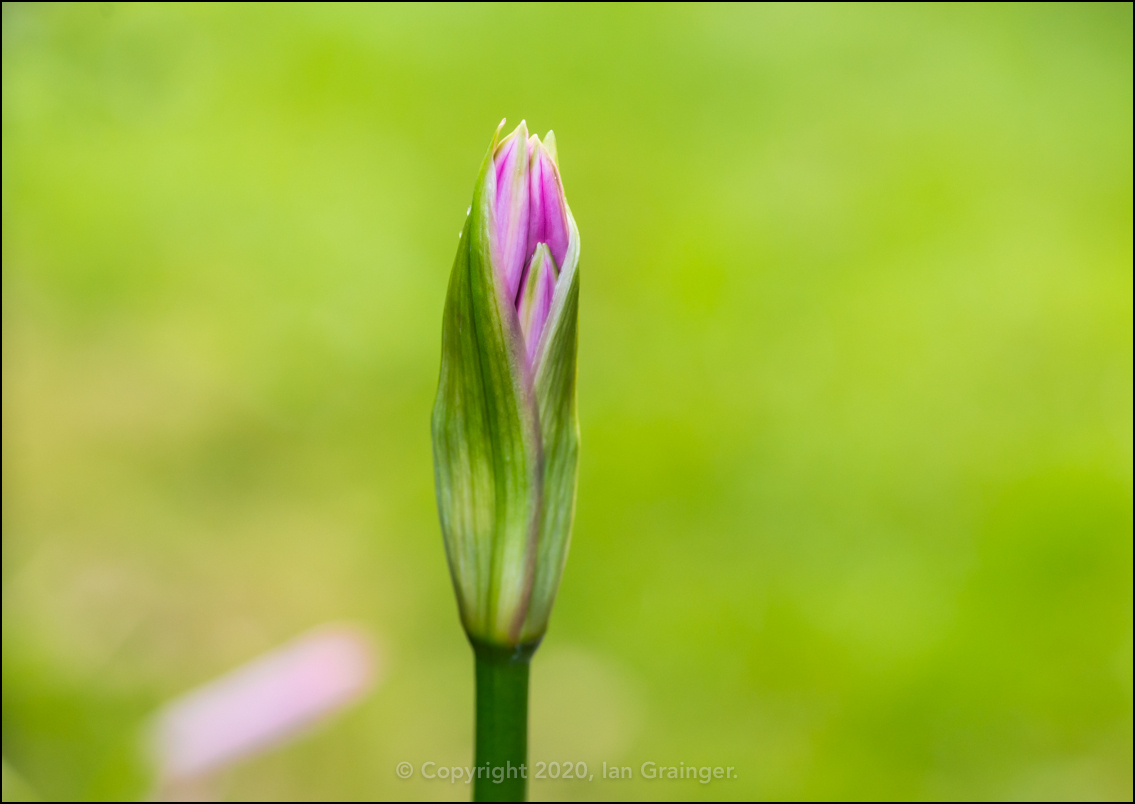 Budding Nerine - September 2020
A sure sign that autumn was underway was the arrival of the Nerines (Nerine bowdenii), which would soon be bursting out of their flower buds.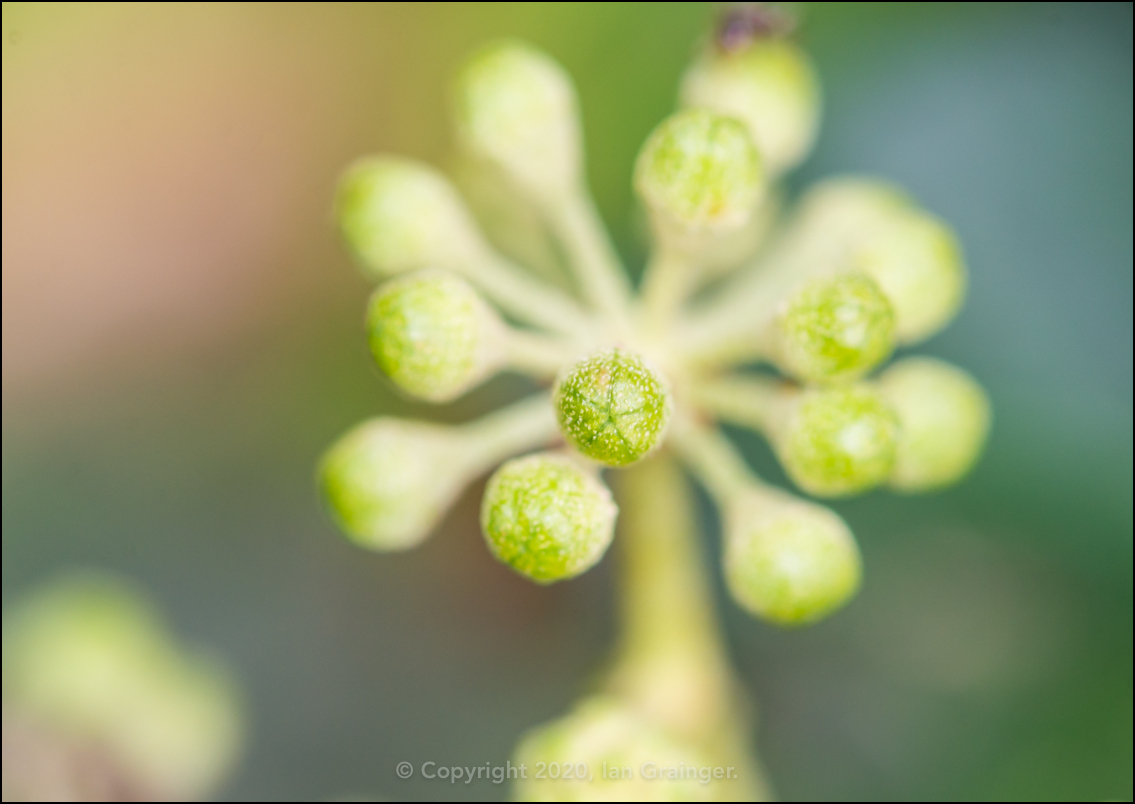 Budding Ivy - September 2020
The same was true of the Common Ivy (Hedera helix), whose flower buds always tricked me into thinking they were berries, before they exploded into bloom!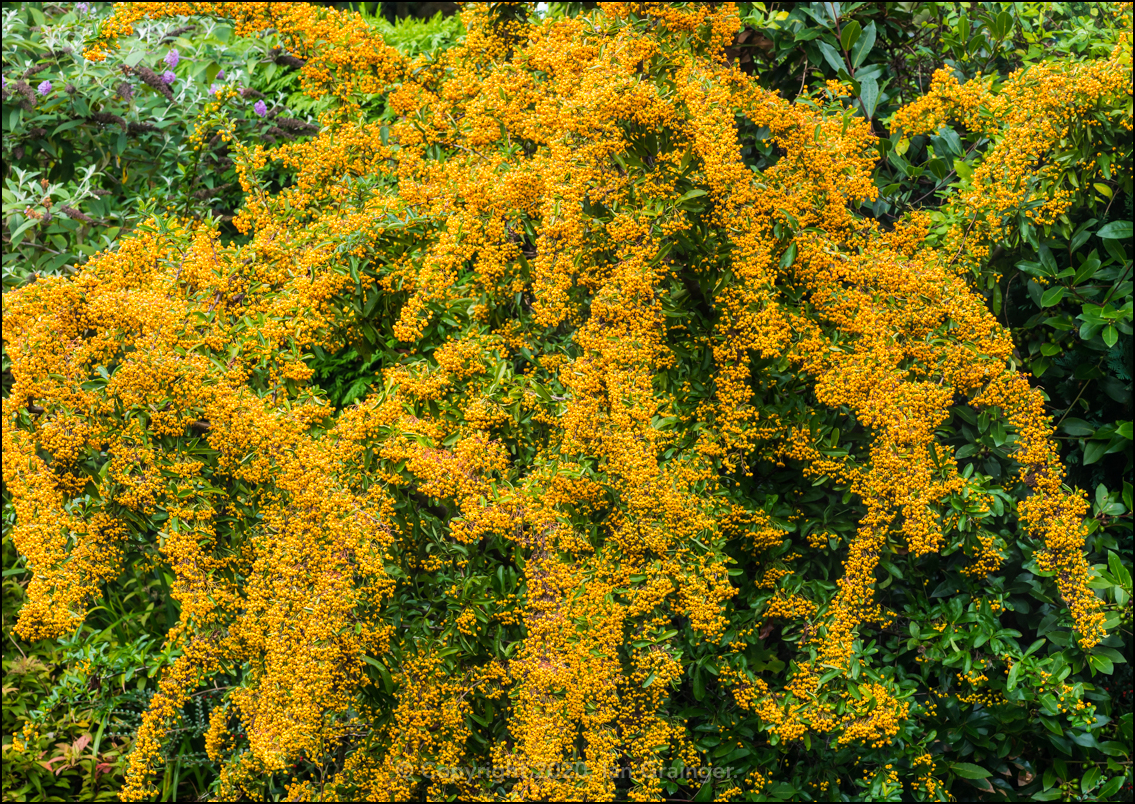 Mass of Berries - September 2020
One thing there was no confusion about was that the Pyracantha bush was absolutely covered in berries. They still had a bit of ripening to do, but the Blackbirds were already showing interest in them.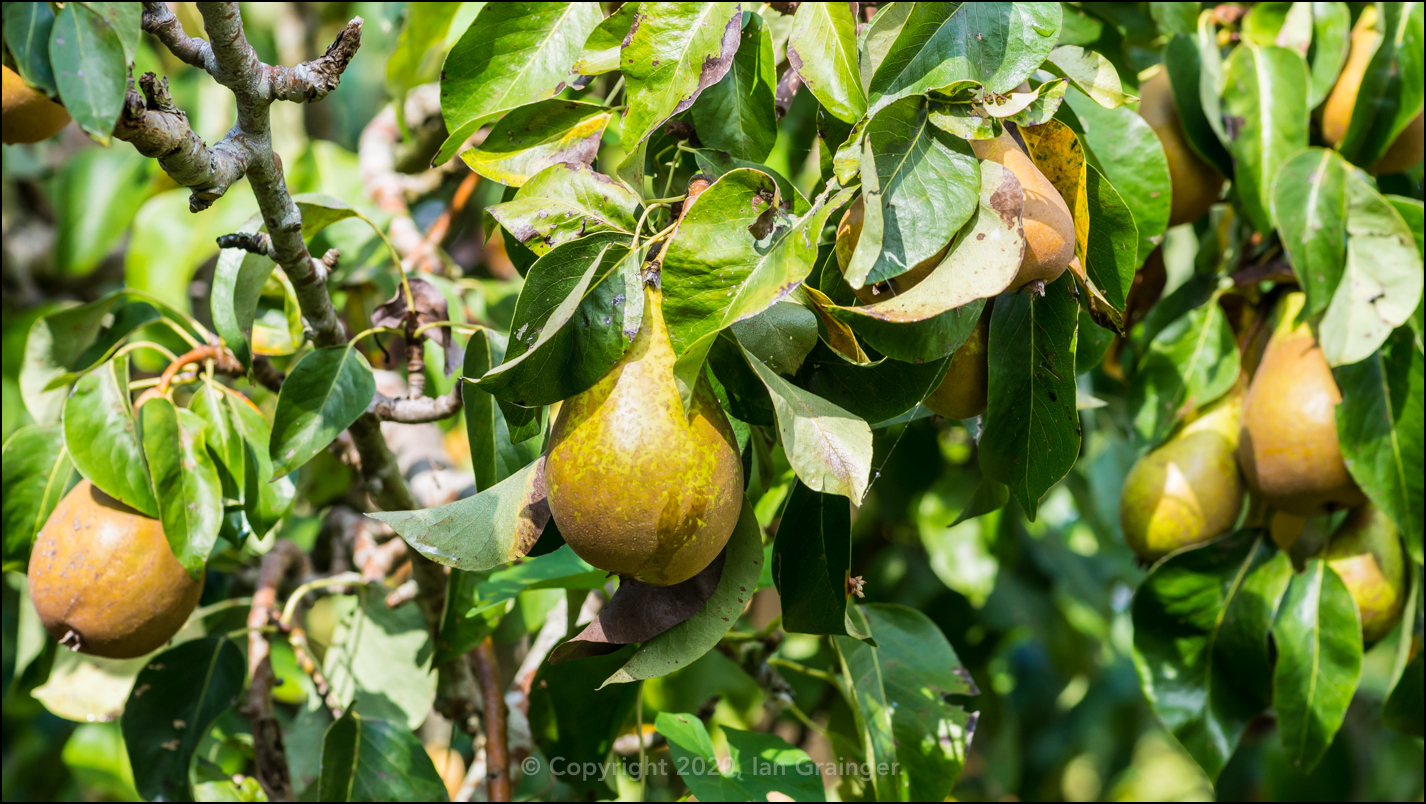 Juicy Pear - September 2020
The pears hanging from the branches of a neighbour's Pear Tree (Pyrus) looked a bit over ripe to me, and would have benefitted from being collected by now.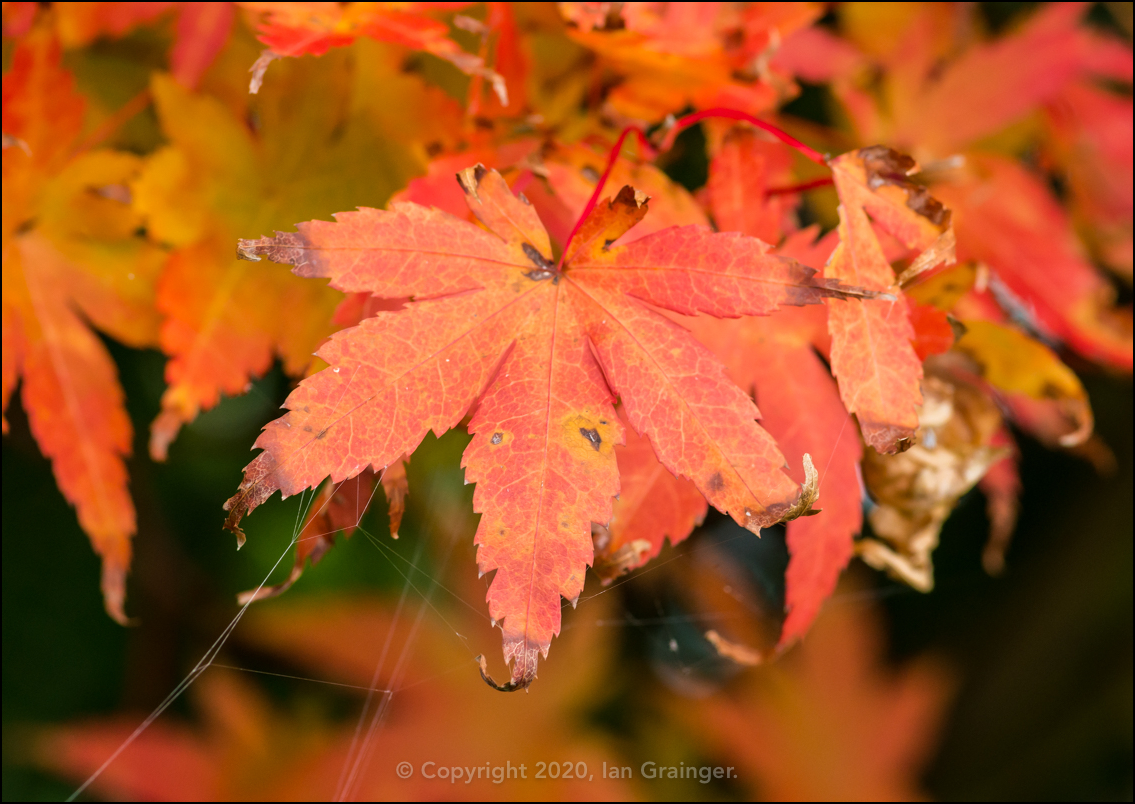 Autumn is Here - September 2020
Finally, if there was any doubt that autumn had arrived, then the Acer palmatum Tree had decided to start clambering into its colourful autumn coat.
So this week I went with River Lily Arrival as my Image of the Week simply because I thought the petals looked rather pretty covered in raindrops, and I was pleased to see them return for another year...