Cross Spider Detail - October 2020
This week my garden photo shoot was hampered by me having an injured shoulder which only allowed me to grab a few photos before I had to stop.
The Garden Spiders (Araneus diadematus), sometimes called Cross Spiders because of the distinctive cross markings on their backs, were out in force, and it was difficult not to run into one of their webs as I manoeuvred myself around the garden!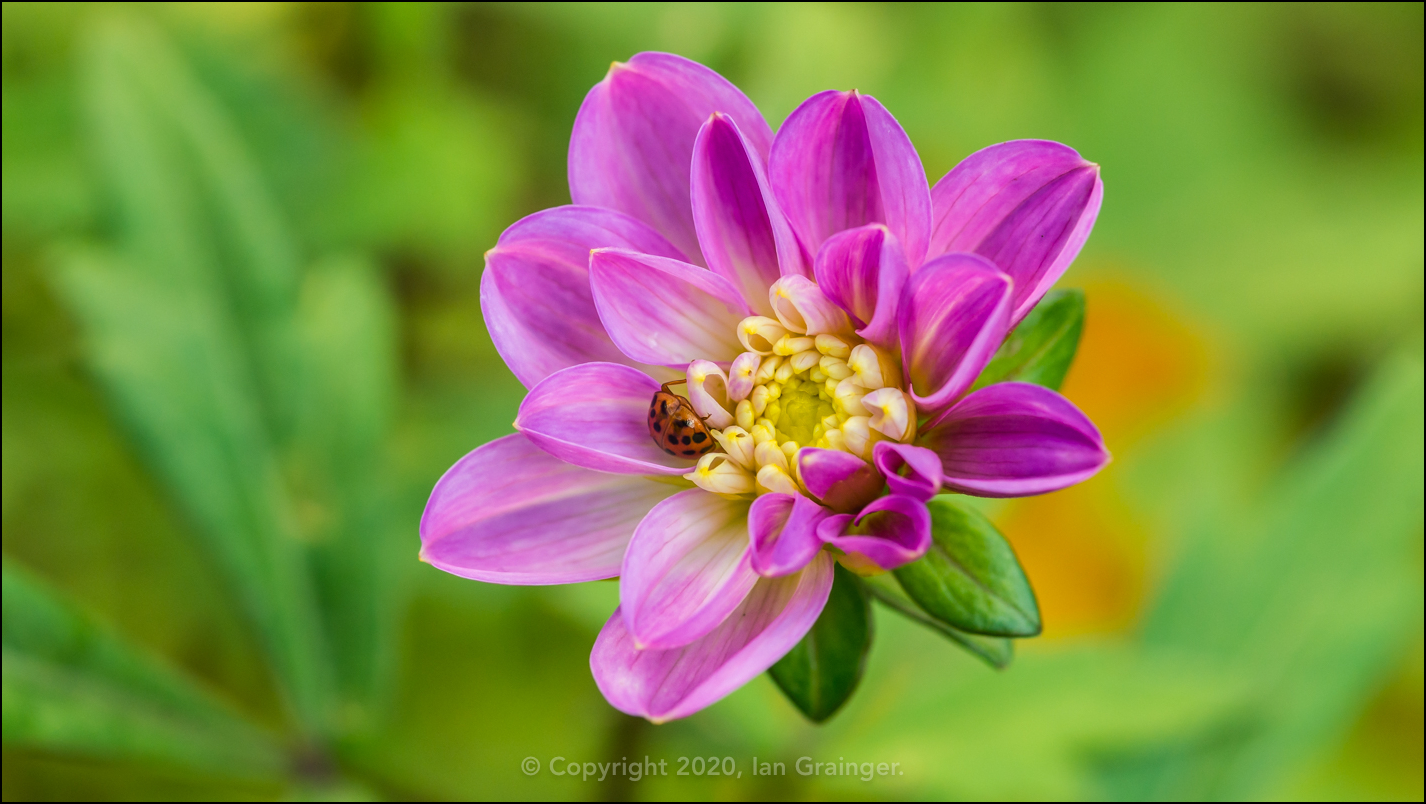 Exploring Ladybird - October 2020
After last week's encounter with a Late Ladybird I was over the moon to come across another one, this time seemingly burrowing into my final Dahlia 'Take Off' bloom of the season.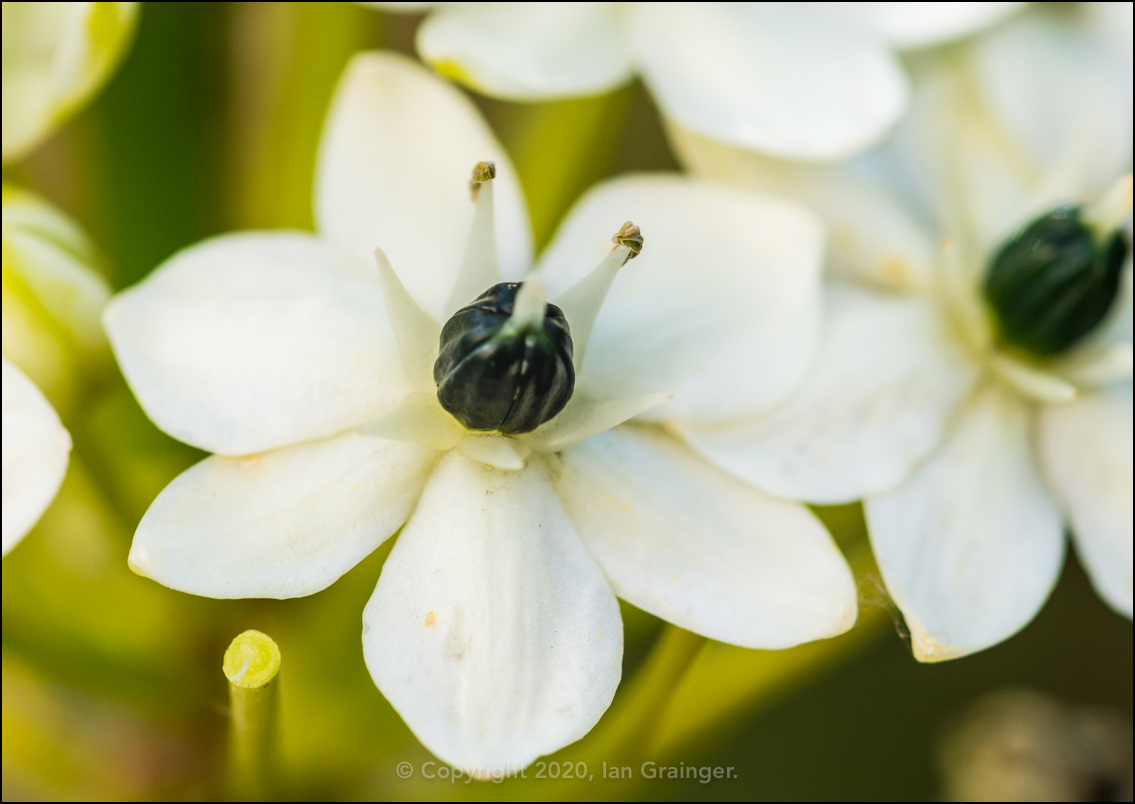 Fading Favourite - October 2020
The Ornithogalum saundersiae blooms were newcomers to the garden this year, and had been a firm favourite of mine, flowering for much longer than I'd anticipated. However, it looked like their days were numbered, as their petals faded and fell.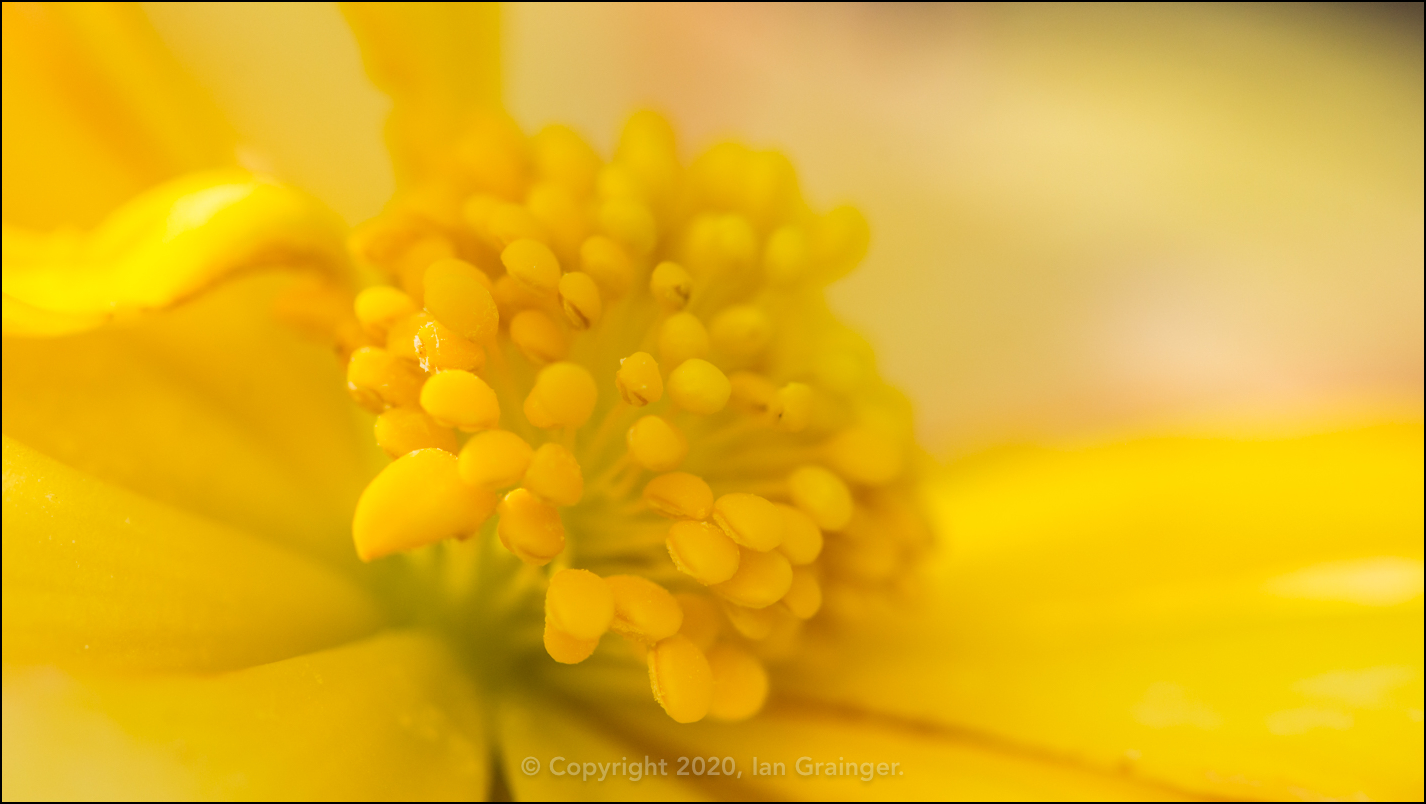 Begonia Inner - October 2020
The Begonia blooms had flowered for even longer, and were still producing new blooms.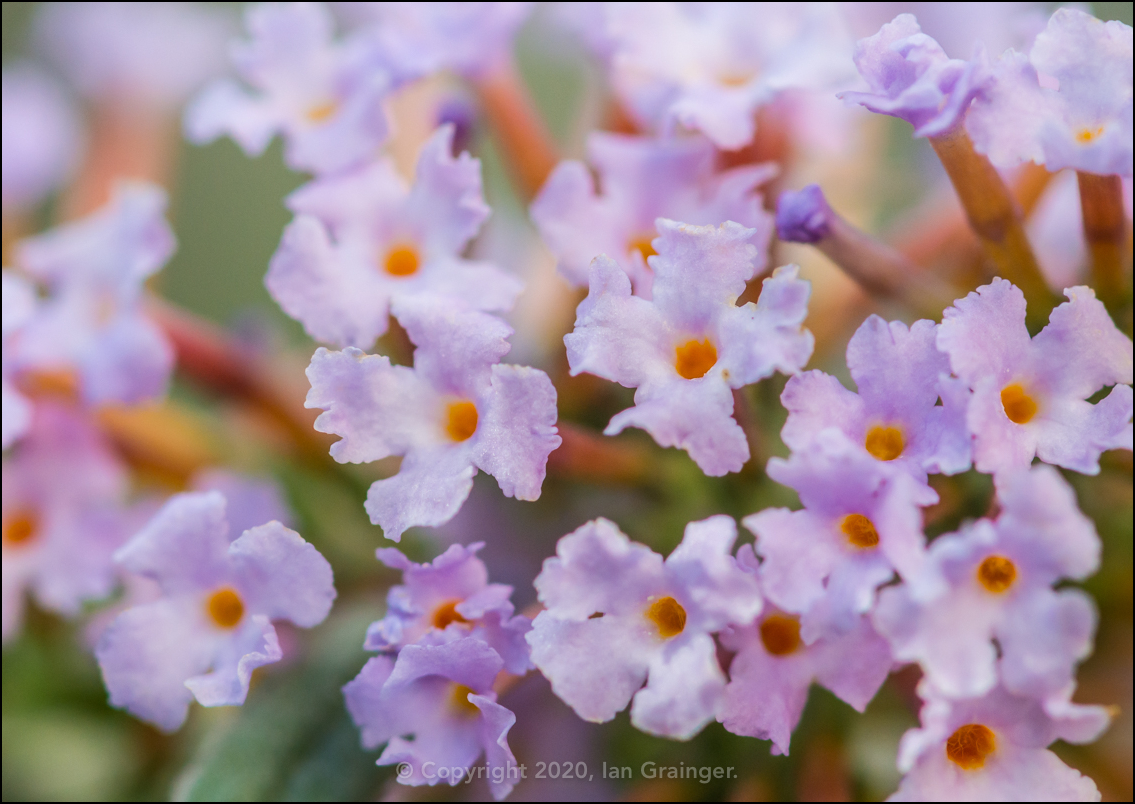 Returning Buddleia - October 2020
The Butterfly Bush (Buddleia) had surprised me by producing more flowers, after seemingly ceasing bloom production a few weeks ago.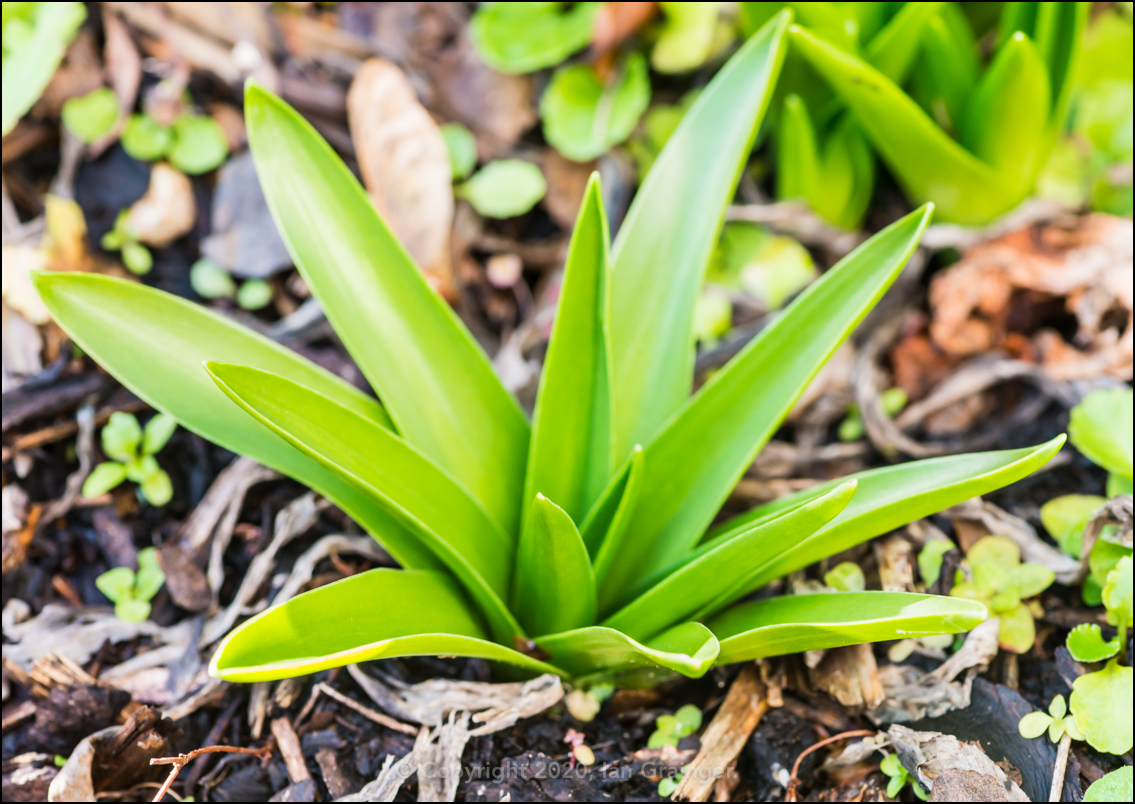 New Growth - October 2020
Finally, I was quite relieved to see these new green shoots! This is one of my Portuguese Squill (Scilla peruviana) plants, emerging from the ground after seemingly disappearing for no apparent reason earlier in the year.
So this week I went with Cross Spider Detail as my Image of the Week simply because it was a photo that reminded me that autumn was well and truly underway...