Berryness - November 2020
This week I was over in dad's garden for my weekly photo shoot, and things were most definitely looking more autumnal than they had the last time I'd taken pictures there.
The Pyracantha bush berries had now completely ripened and wouldn't last long once the local birdlife found them. In the meantime they brought a very welcome splash of colour to the garden.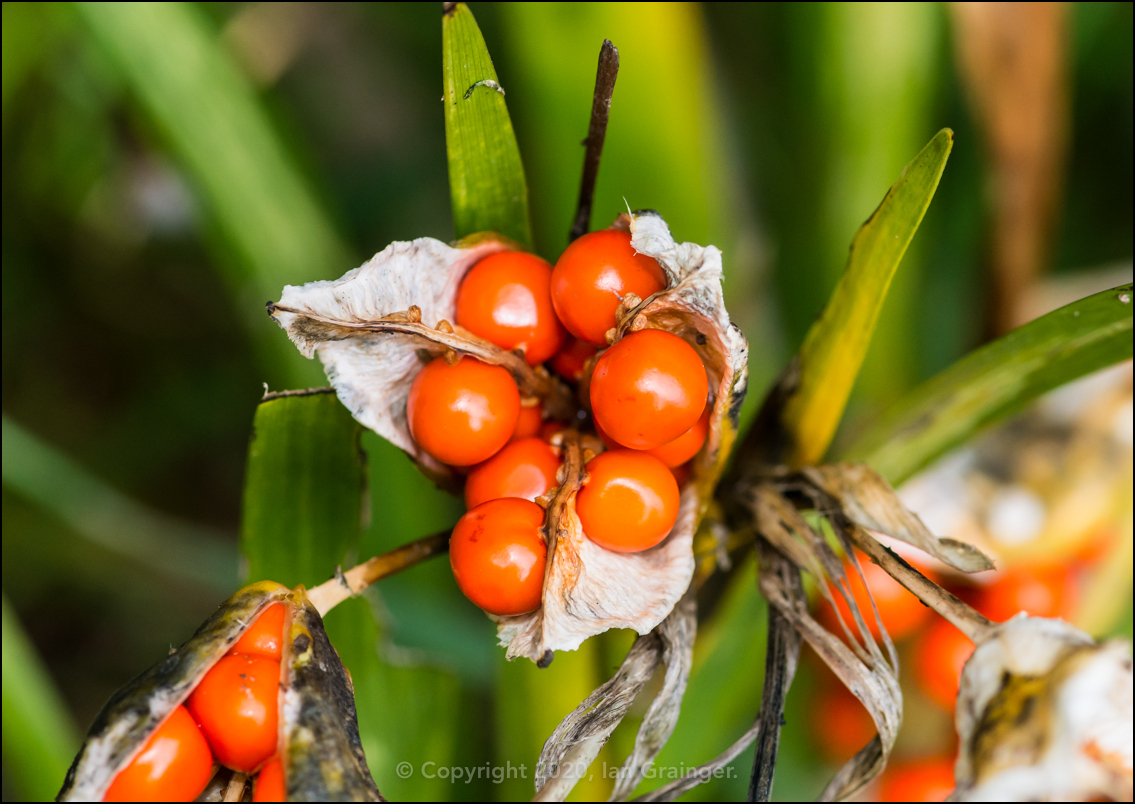 Seediness - November 2020
Speaking of colour, these little orange globes piqued my interest the moment I spotted them as I didn't know what they were. After a bit of research I found out that they were seeds of the Roast-beef plant (Iris foetidissima), so called because the bruised leaves smelled a bit like roast beef!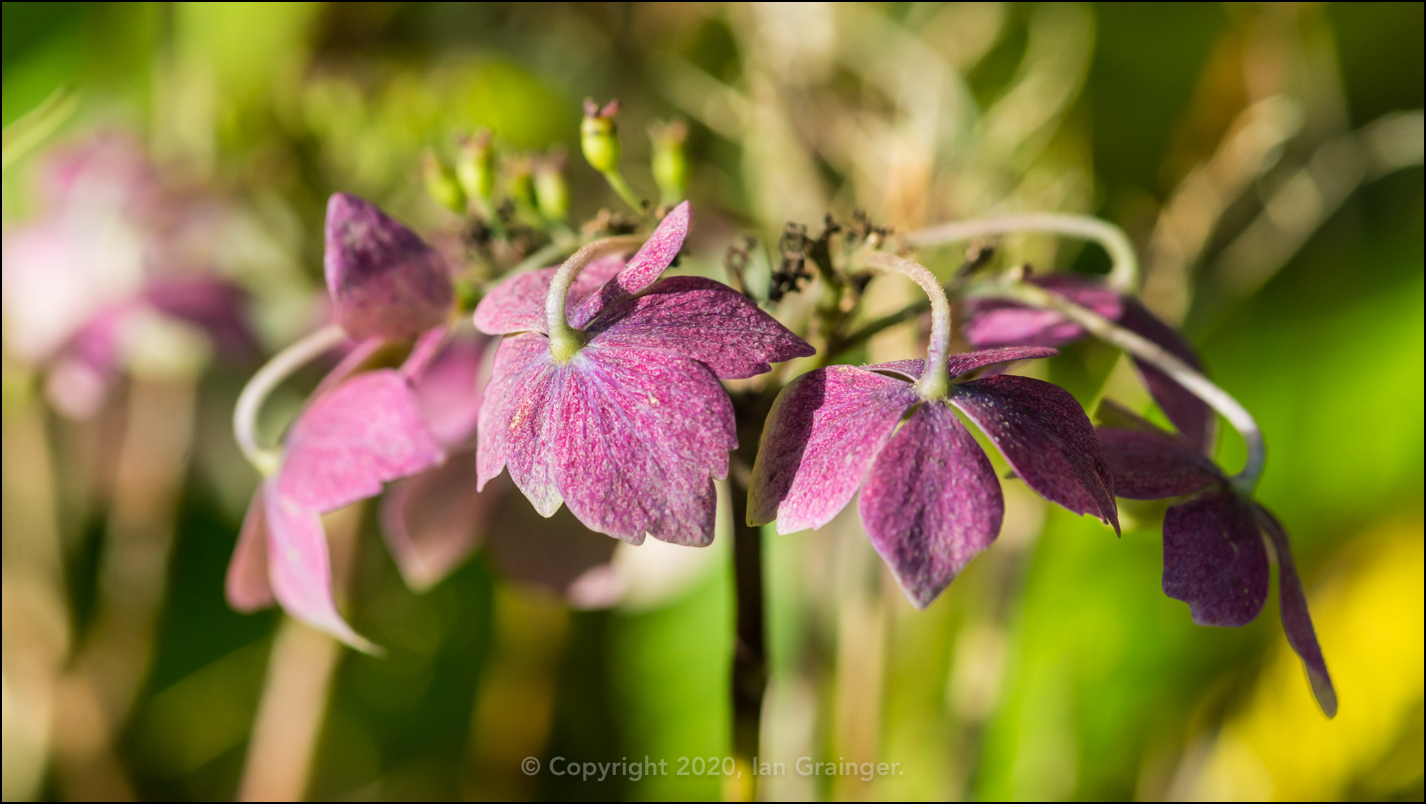 Bracts - November 2020
The Lacecap Hydrangea (Hydrangea macrophylla) bush bracts were now all beginning to decay, but were putting on a final flourish of colour before they turned into skeletal structures.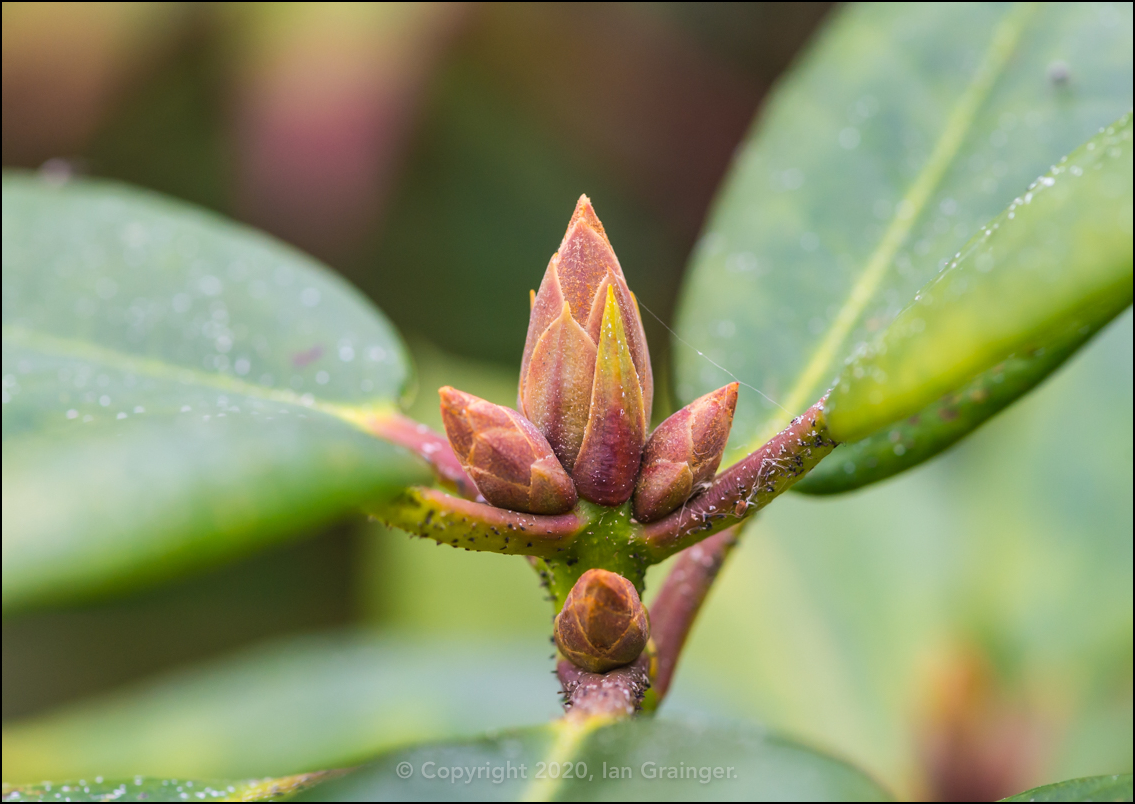 Budding Rhododendron - November 2020
Looking into the future, the Rhododendron bushes were beginning to create buds for next year's blooms.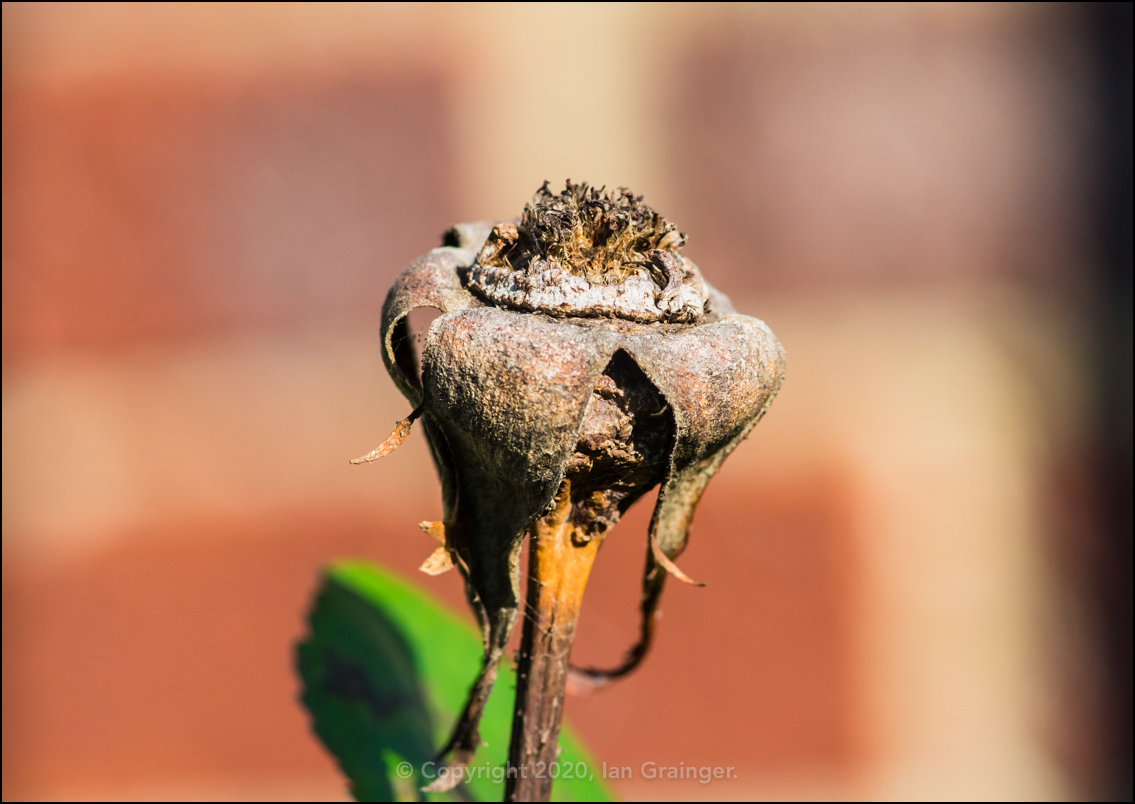 Hipness - November 2020
Back to this year, and Rose (Rosa) 'Peace' was in the process of creating rosehips, which started their journey looking like this.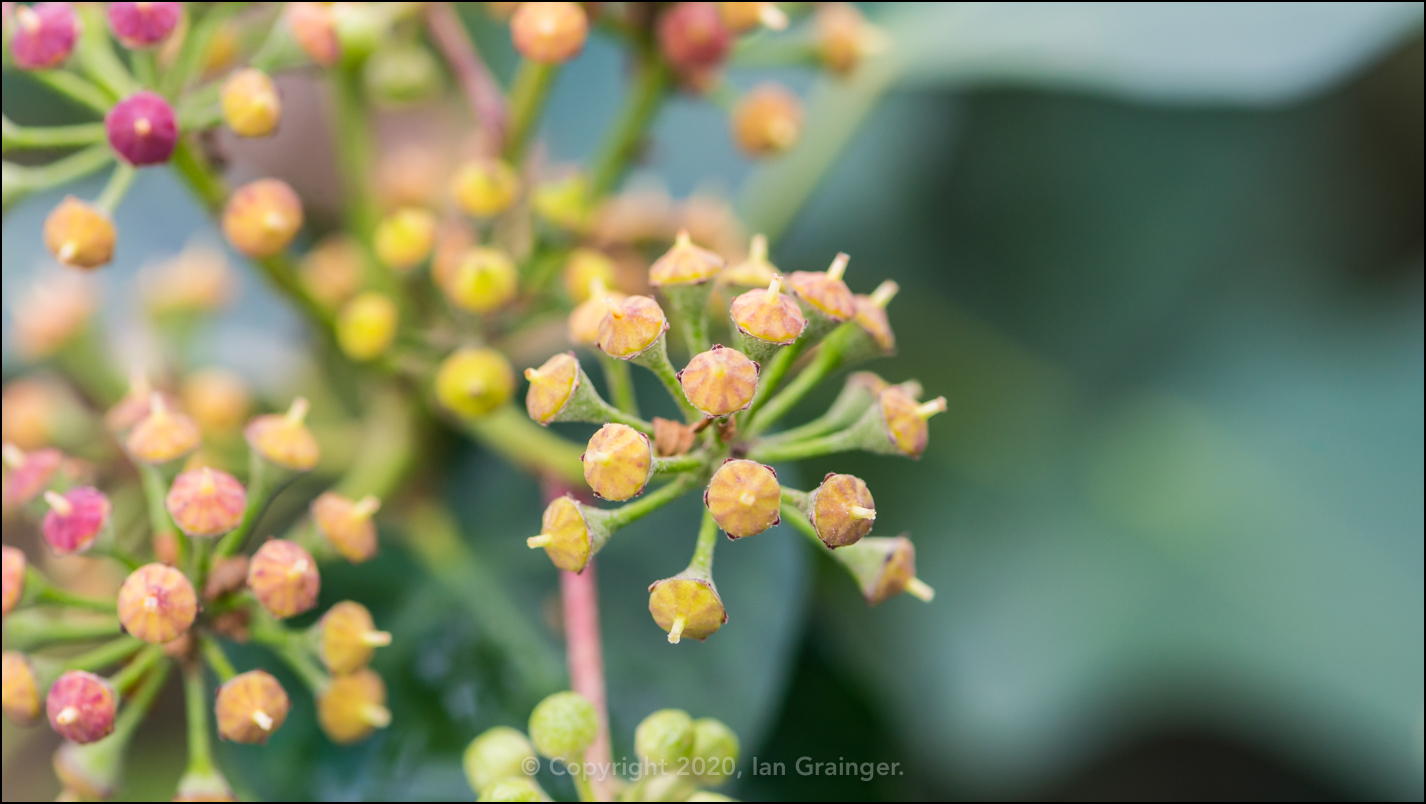 Budding Ivy - November 2020
Like the Rhododendron bushes, the Common Ivy (Hedra helix) was displaying flower buds, although I expected these buds to open before the end of the month.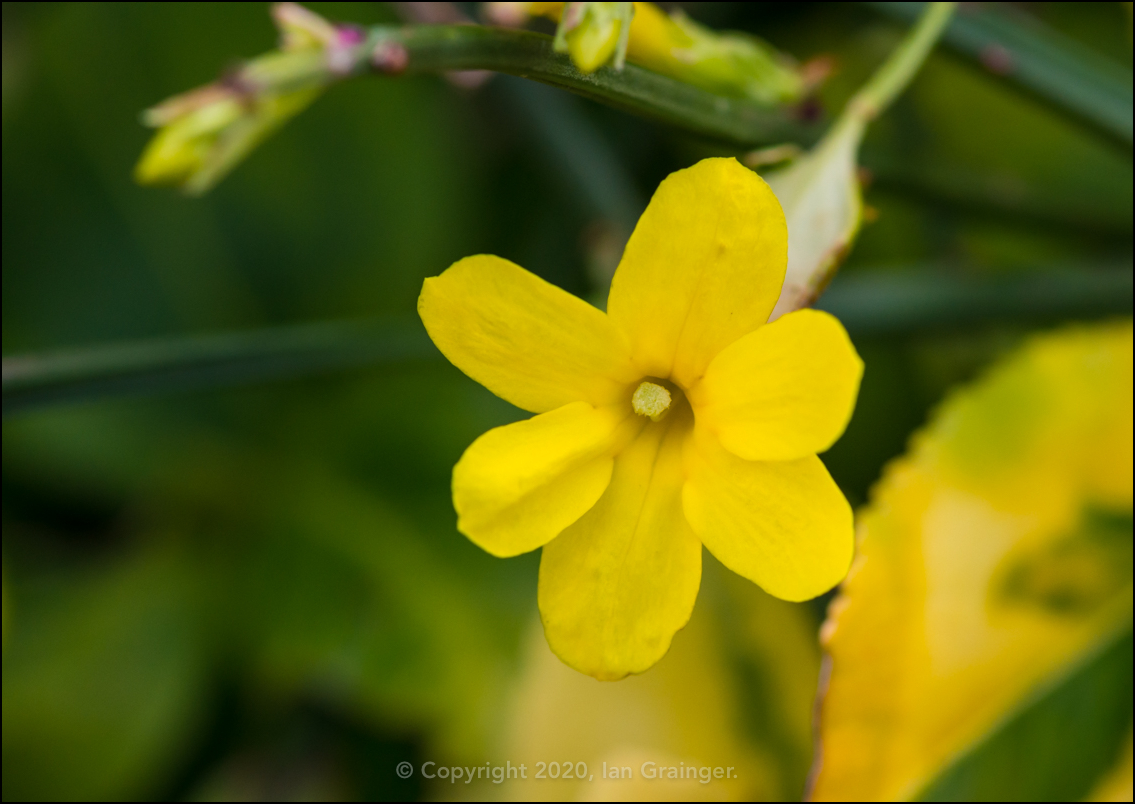 Blooming Winter - November 2020
Blooms already open included those of the Winter Jasmine (Jasminum nudiflorum) bush, which, as usual, had started to bloom early.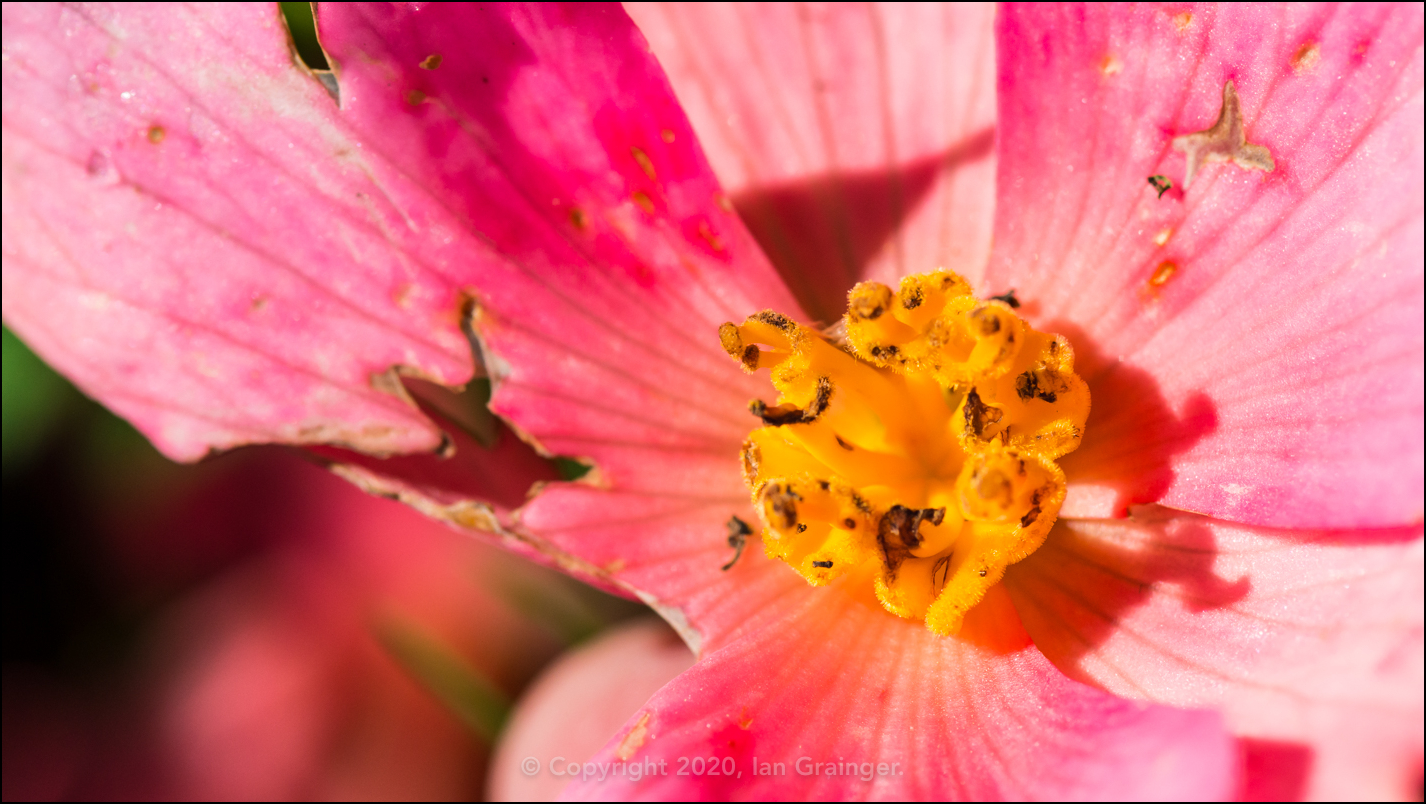 Shabby Begonia - November 2020
One set of flowers on their last legs were the Begonias, which were looking very shabby at the moment, but were still providing little flashes of colour.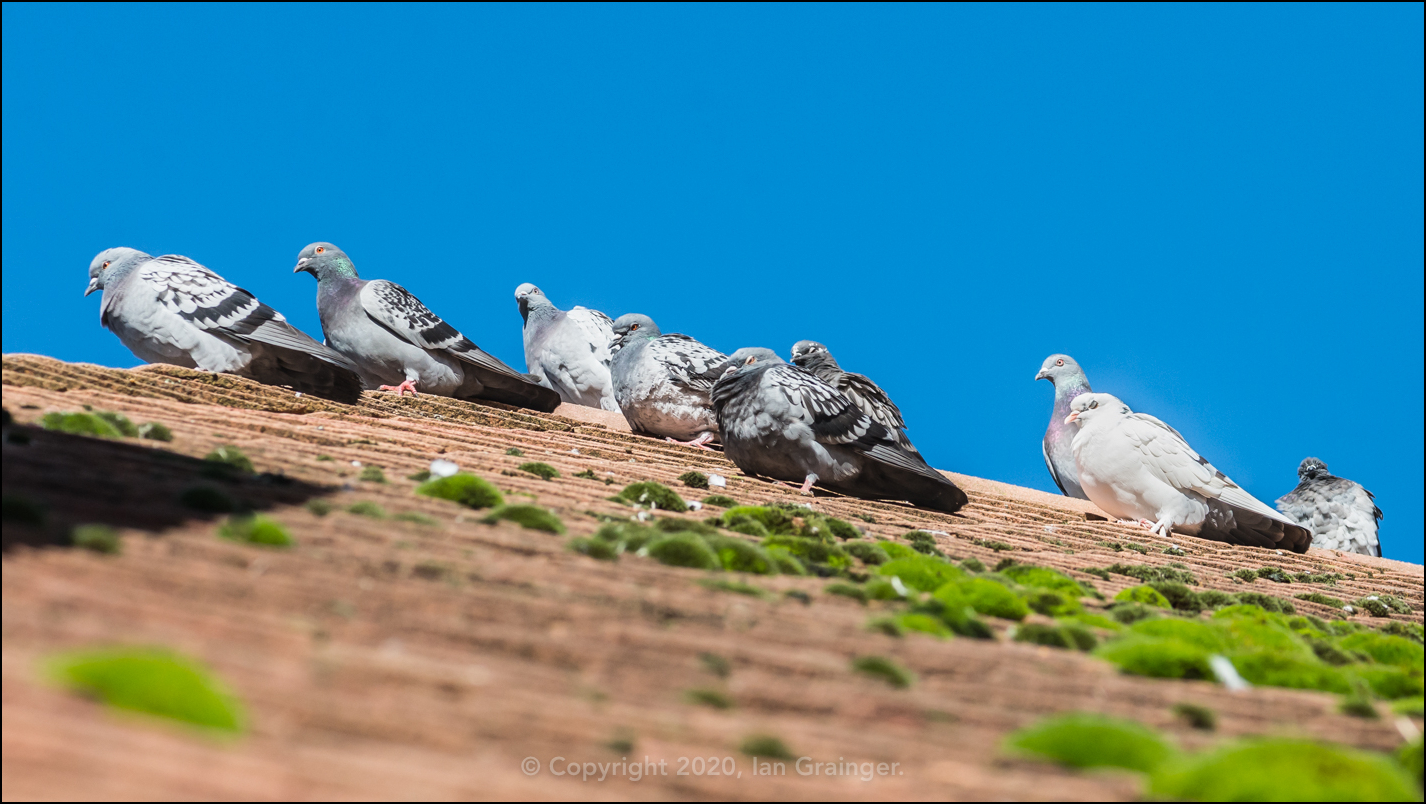 Watching - November 2020
Finally, turning my camera skywards, I found this small flock of Feral Pigeons (Columba livia) resting on the house rooftop, and watching my every move.
So this week I went with Berryness as my Image of the Week simply because the berries were providing the most prominent block of colour in the garden, and were very eyecatching...