Mexican Star - September 2020
It was a lovely warm day for my photo shoot in the garden this week, with a bit of cloud cover and no wind to speak of. The weather was perfect for macro floral photography then, so what did I find to photograph?
Well, finally, I had a decent sized Dahlia 'Mexican Star' bloom to photograph. The blooms had taken ages to appear, and had then been rather small, but this one was more like the regular beauties I was used to.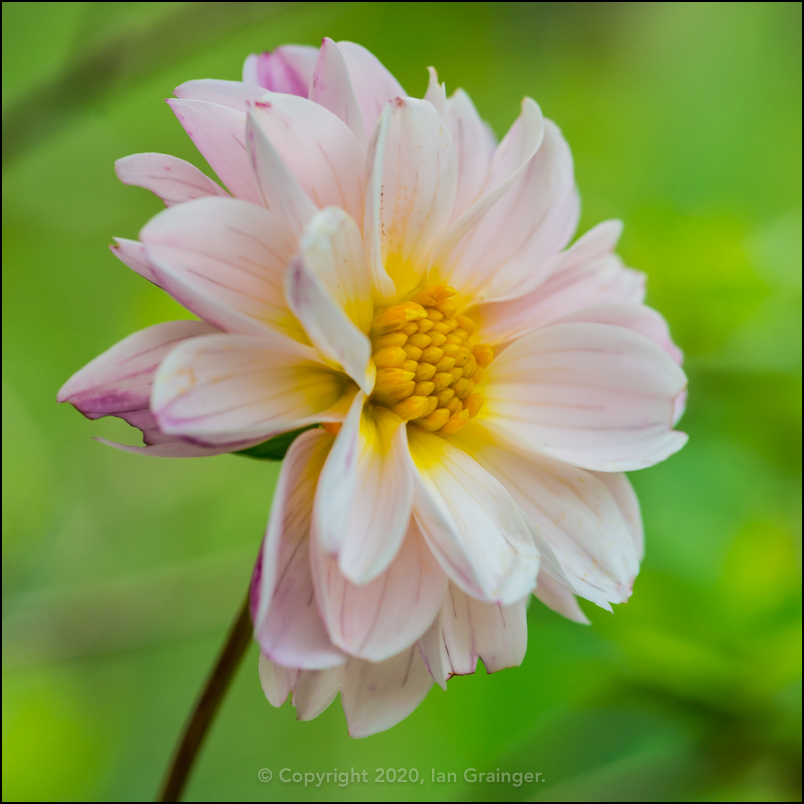 Pink Dahlia - September 2020
There was a nice surprise for me in a pot hidden away behind the shed, with this unknown species of Dahlia producing quite a few of these lovely pink flowers.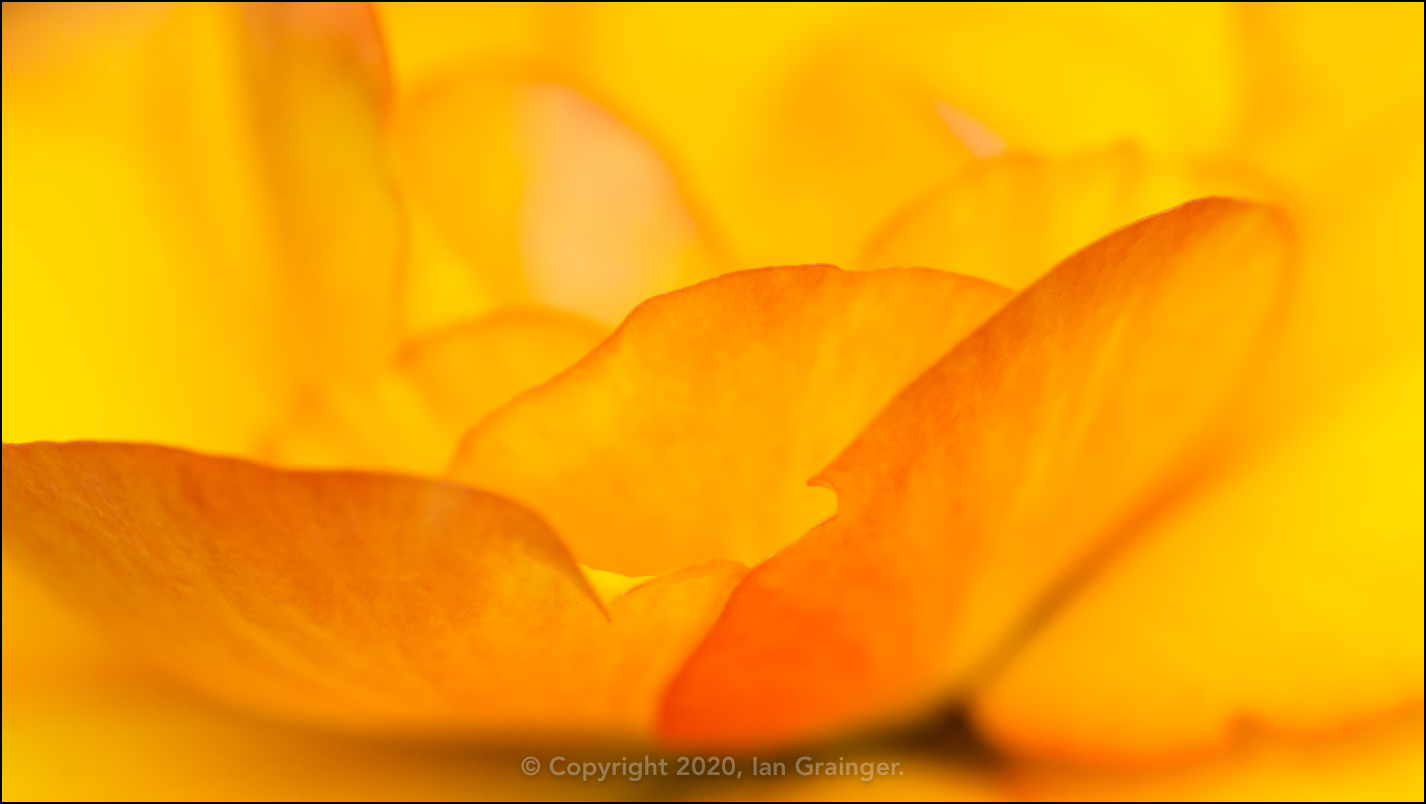 Petal Journey - September 2020
The large Begonia were the colourful stars of the garden this week, with the orange tipped yellow petals of this one just begging to be given the abstract macro treatment!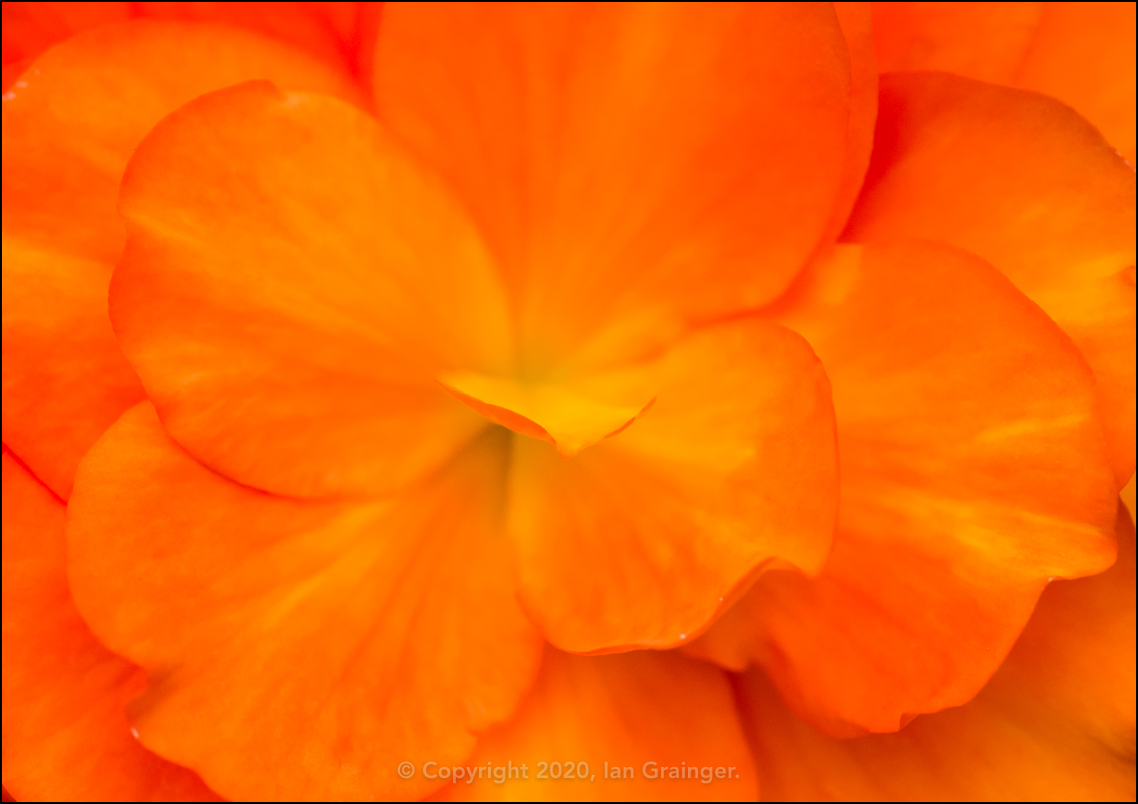 Begonia Beak - September 2020
The centre of this orange one reminded me of a birds beak...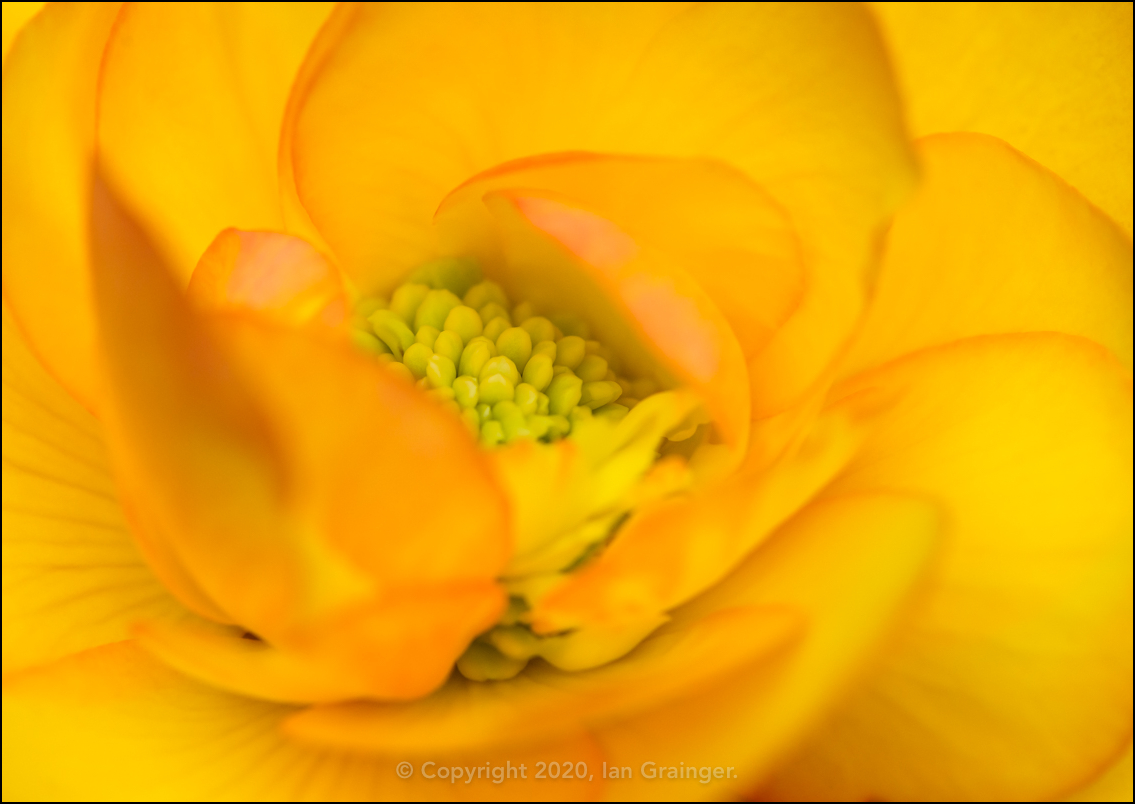 Inner Begonia - September 2020
...and I couldn't resist getting in close to the centre of this yellow one as it began to spread its petals.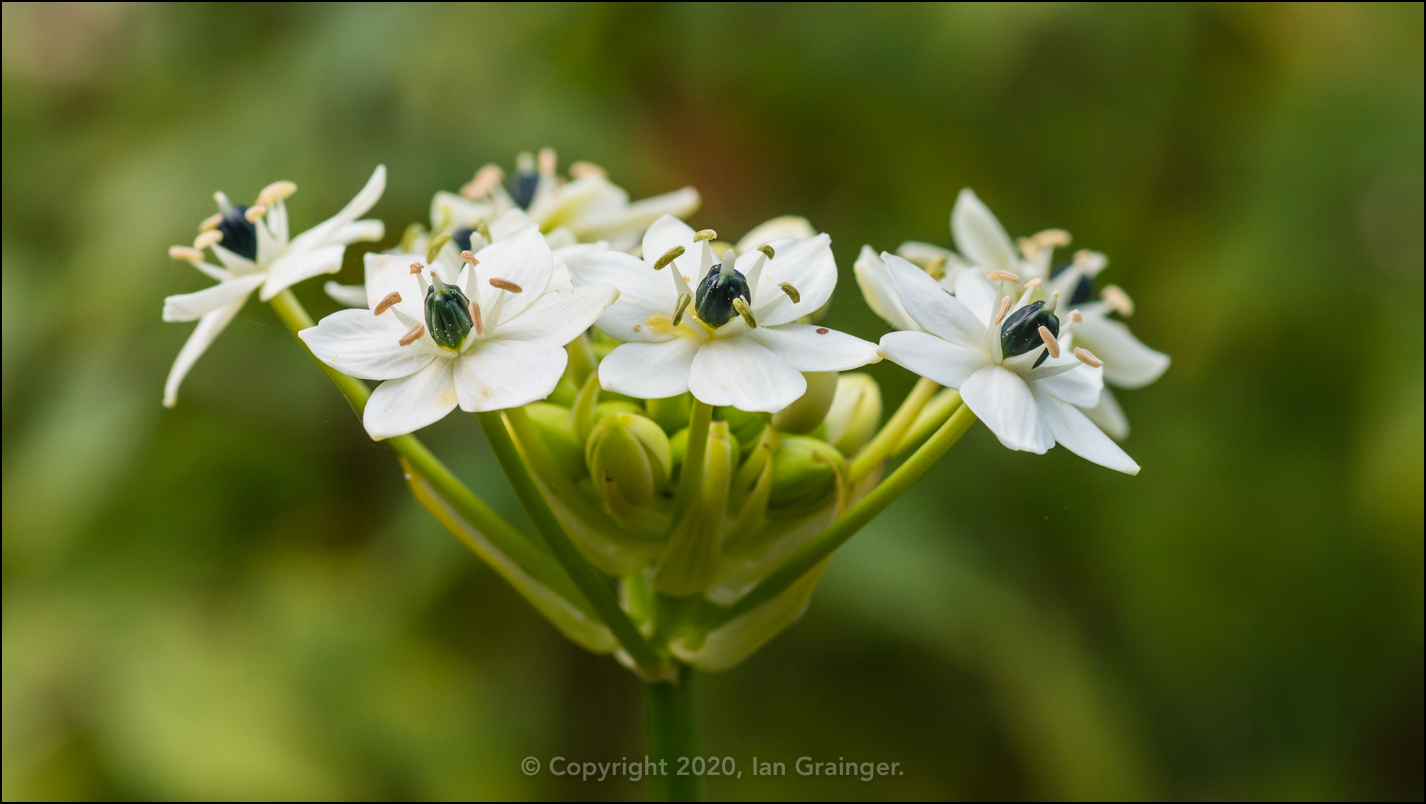 Ornithogalum Saundersiae - September 2020
The flower buds on the head of the Ornithogalum saundersiae were still slowly opening, and I wondered if there'd be time for them all to open before the first ones died off.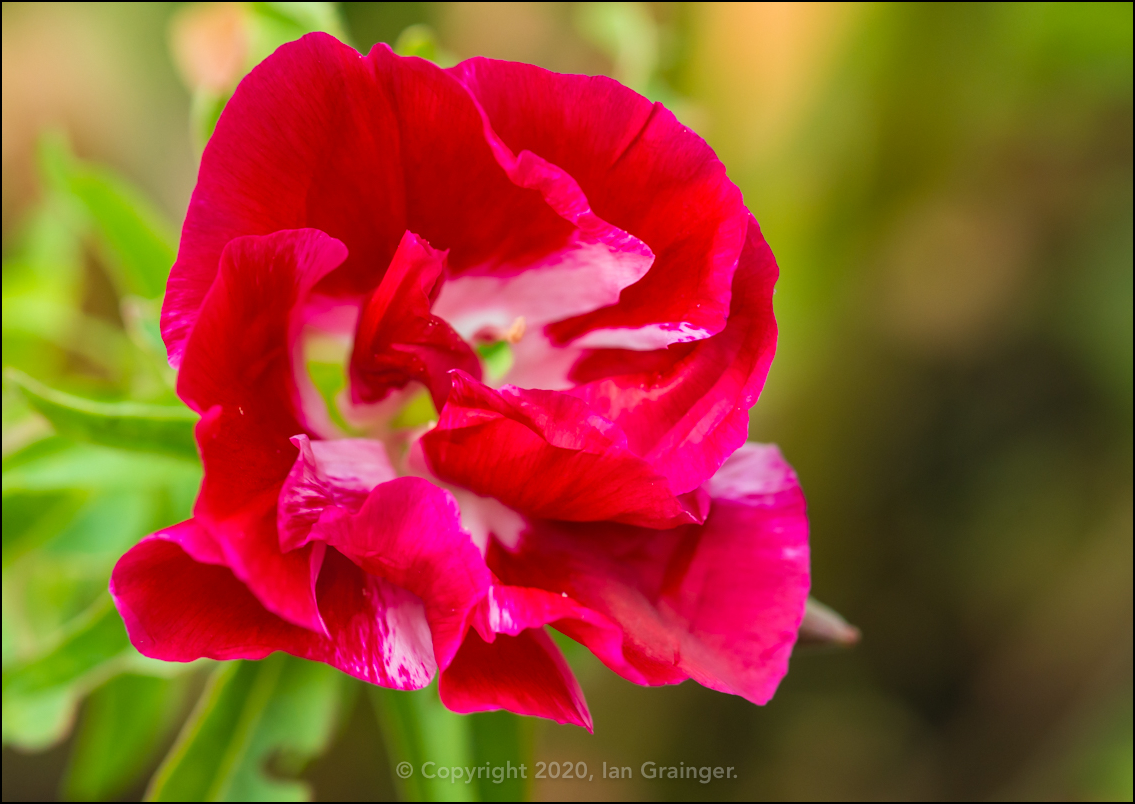 Red Godetia - September 2020
The Godetia (Clarkia amoena) plants continued to spring surprises, this time offering up a new dark red coloured one...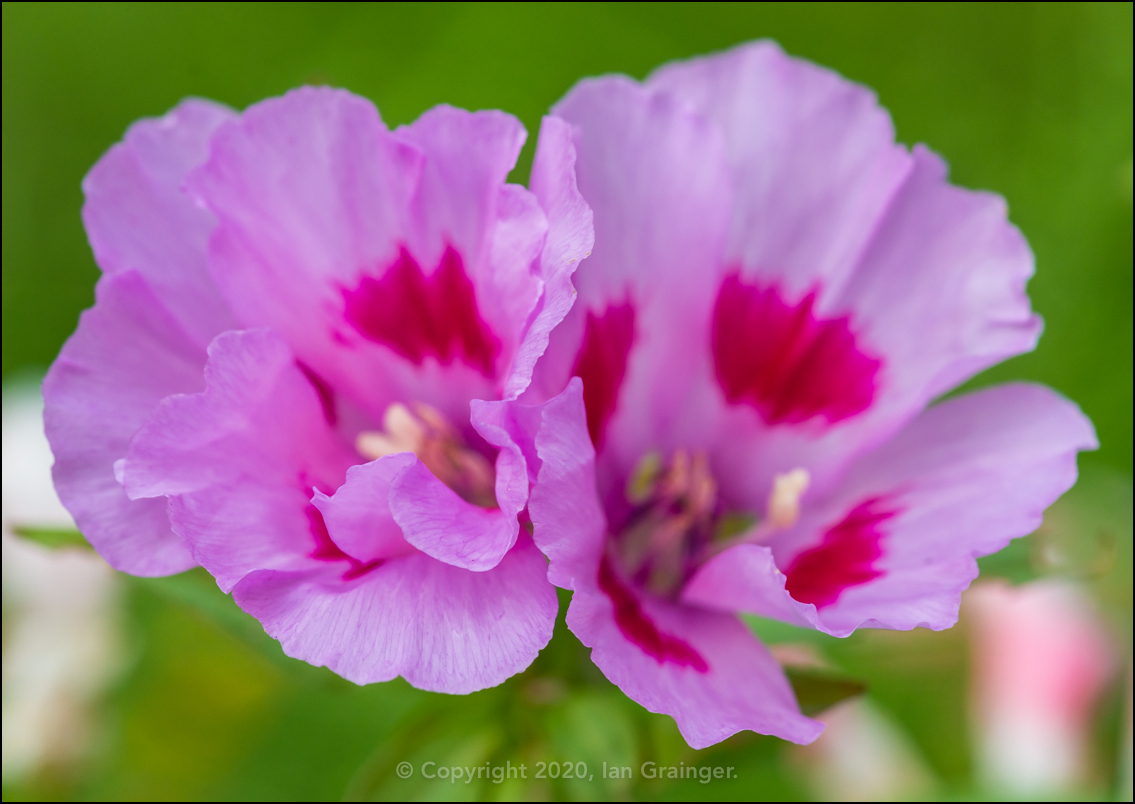 Twin Godetia - September 2020
...while there were still plenty of pinker blooms still on show.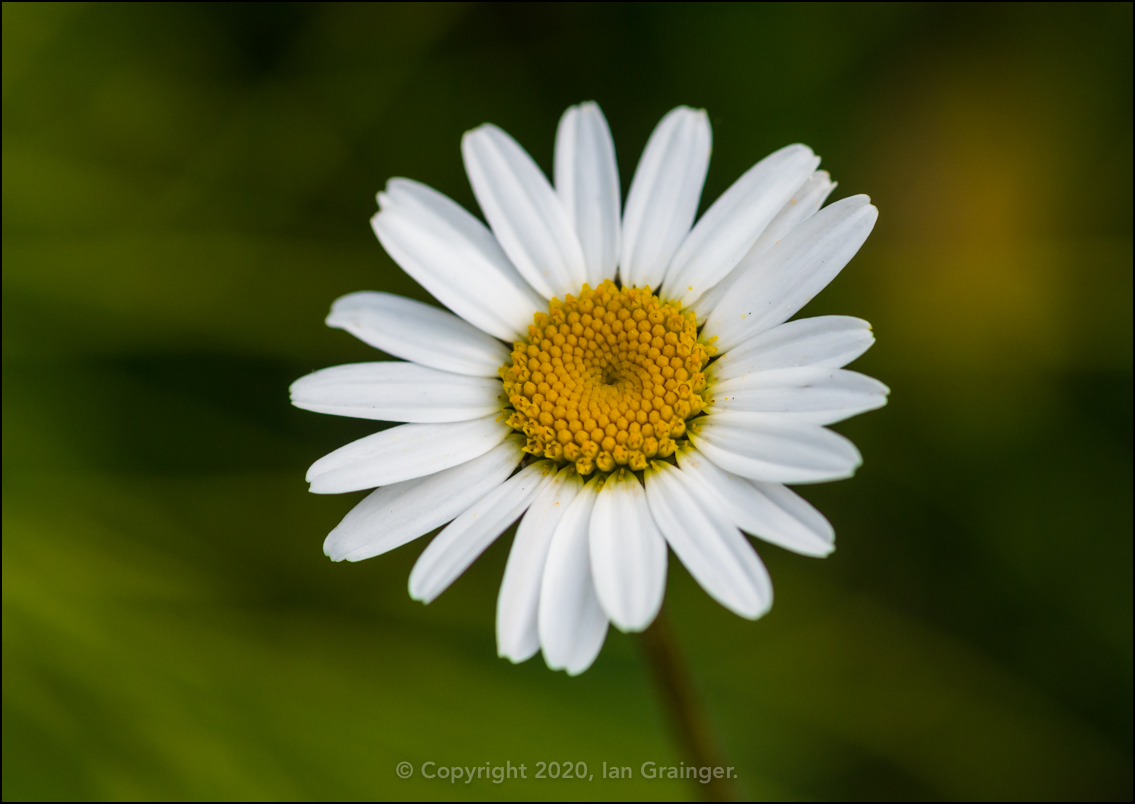 Small Oxeye - September 2020
I was rather pleased to see an Oxeye Daisy (Leucanthemum vulgare) showing its face in the garden. The garden was usually full of the things at this time of year, but this was the only specimen to be seen.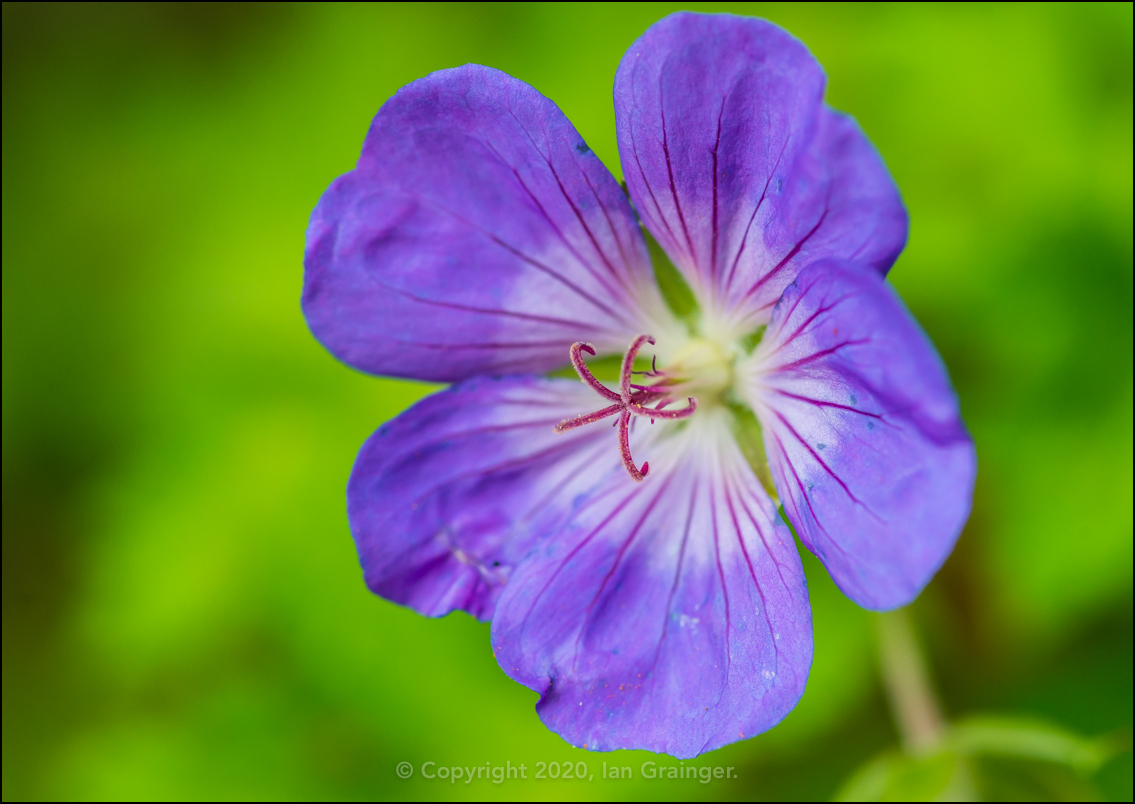 Repeating Rozanne - September 2020
Finally, Geranium 'Rozanne' was still looking her best, and still didn't look like slowing down.
So this week I went with Mexican Star as my Image of the Week simply because I was pleased to see the flowers return after such a long summer of waiting for them...