Chrysanthemum - November 2021
Finally I've managed to get my photography mojo back on track with a few macro images in my garden, with this one of a late flowering Chrysanthemum bloom being my favourite.
This crop of images was taken on a cold Sunday morning with a new camera and lens combination to me. The camera in question was the Sony ZV-E10, and the lens a Sony FE 2.8/90 Macro G OSS.
The camera is primarily used for video work, and as it doesn't have a viewfinder, it's not the best for trying to hold steady with the large lens attached while trying to compose macro shots on the rear screen. However, the image quality is good, and I was quite pleased with the results I got.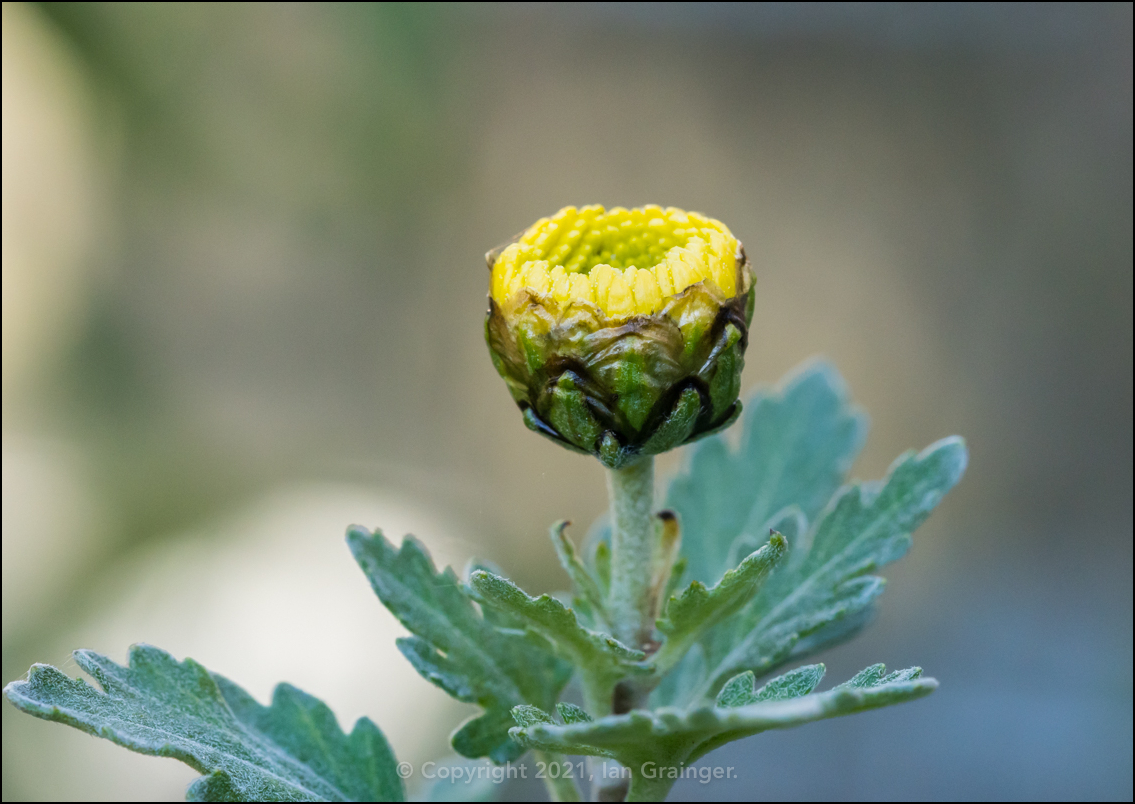 Budding Mum - November 2021
I'd had a long wait for the Chrysanthemums to begin flowering this year, but it looked like there were quite a few flower buds getting ready to open.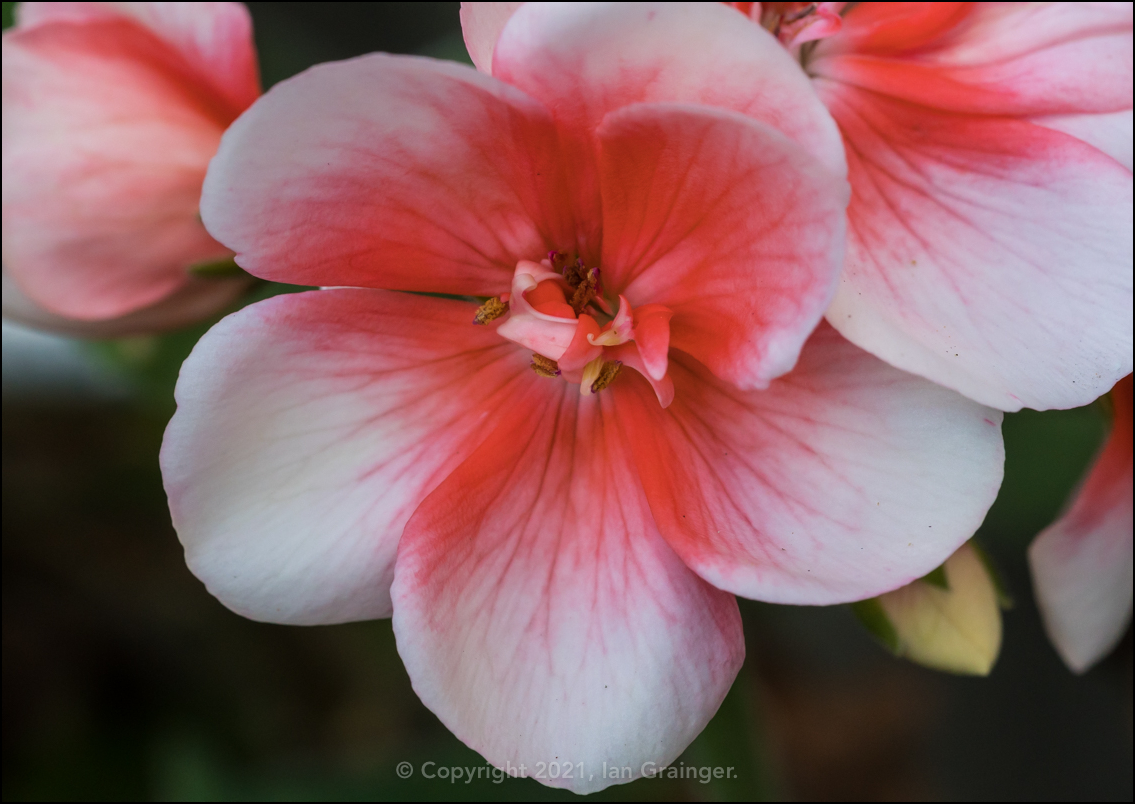 Geranium - November 2021
I was quite surprised to see that the Geranium (Pelargonium) 'Salmon Princess' plants were beginning to flower again. They'd flowered pretty much all year long.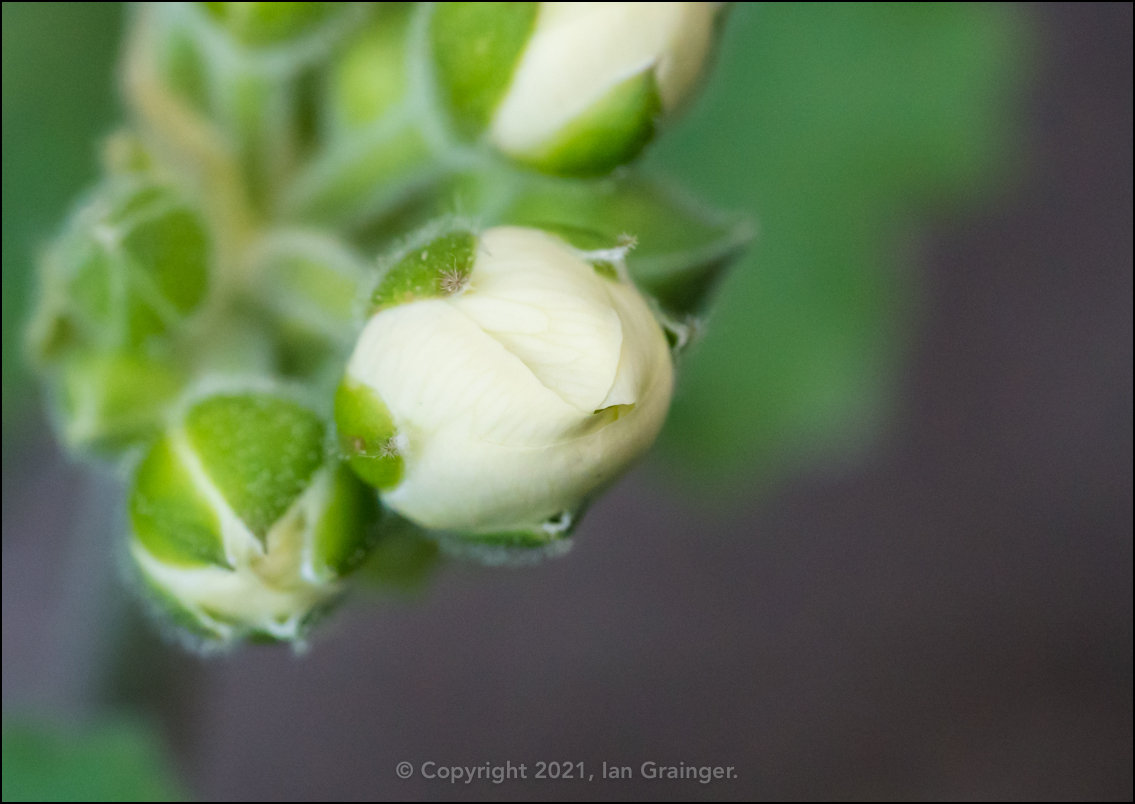 Budding Geranium - November 2021
Like the Chrysanthemums, there were quite a few buds waiting to open on the Geraniums also.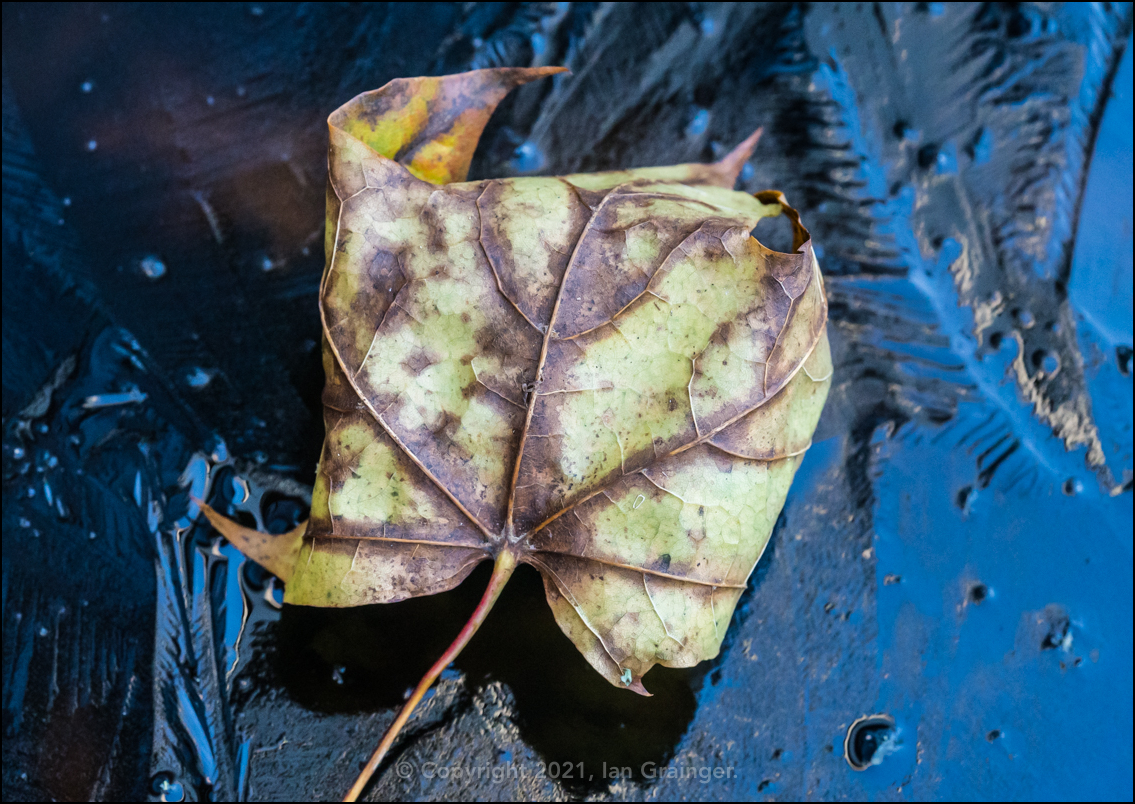 Sycamore on Ice - November 2021
I wondered whether there'd be time for more flowers though, as we were experiencing heavier frosts and ice was forming across any standing water.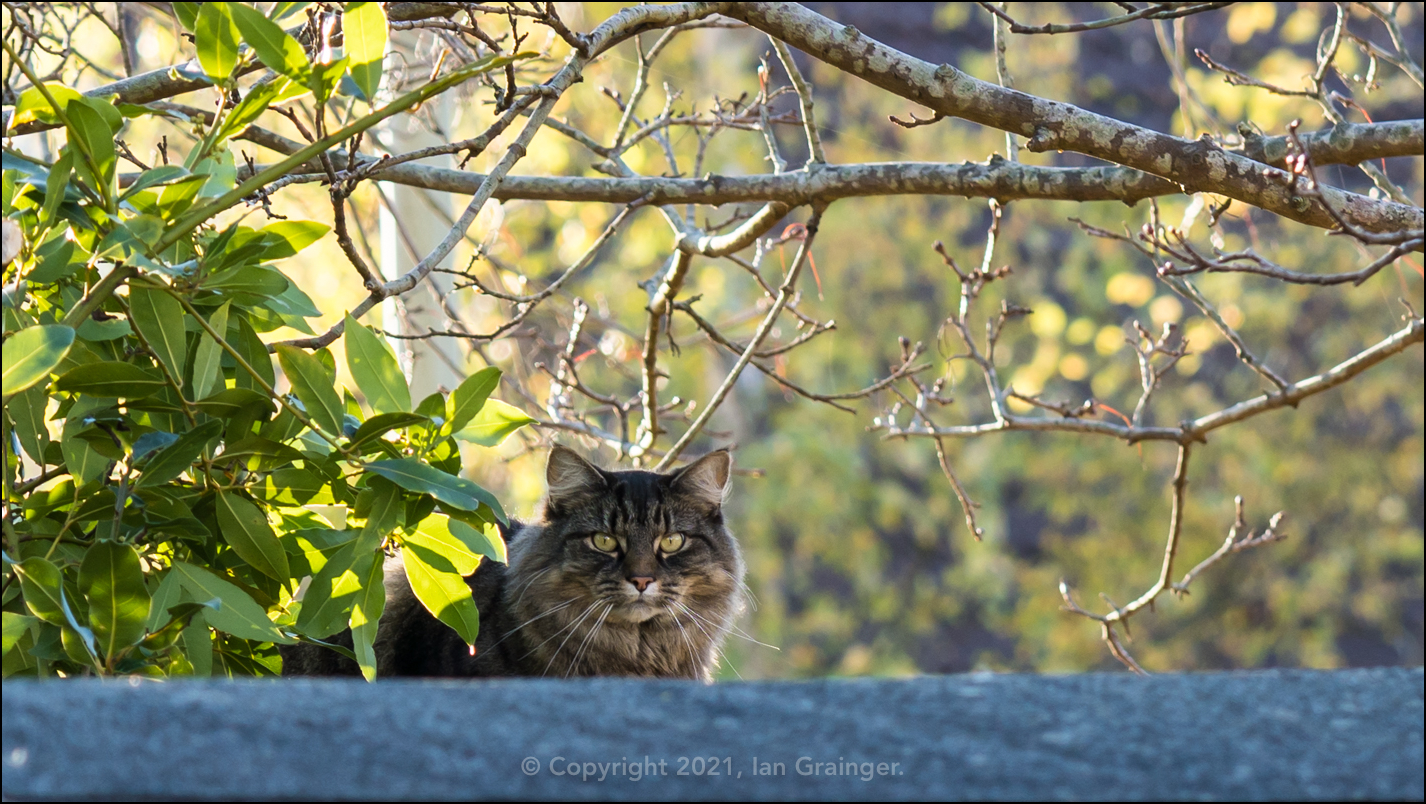 Watching - November 2021
Finally, a shot of one of the neighbourhood cats that was watching me as I carried out my photo shoot.
So this week I went with Chrysanthemum as my Image of the Week simply because I thought it was the best of the bunch taken with my new camera / lens combination...