Dumper Truck - November 2021
Finally I've got a few photos that I took this week, but as you can see, they're about as far removed from my usual subject matter as you can get.
Why? Well, a burst water main near to my house, and a journey to the pub aligned so that I could grab these shots of some heavy machinery. I loved how colourful this scene was with the assortment of red, green, yellow and blue.
Yellow Digger - November 2021
This shot reminded me of a visit to the zoo, with a caged animal resting in its enclosure.
Keep Out - November 2021
Here you can see the big hole that the digger had excavated to get at the source of the water leak.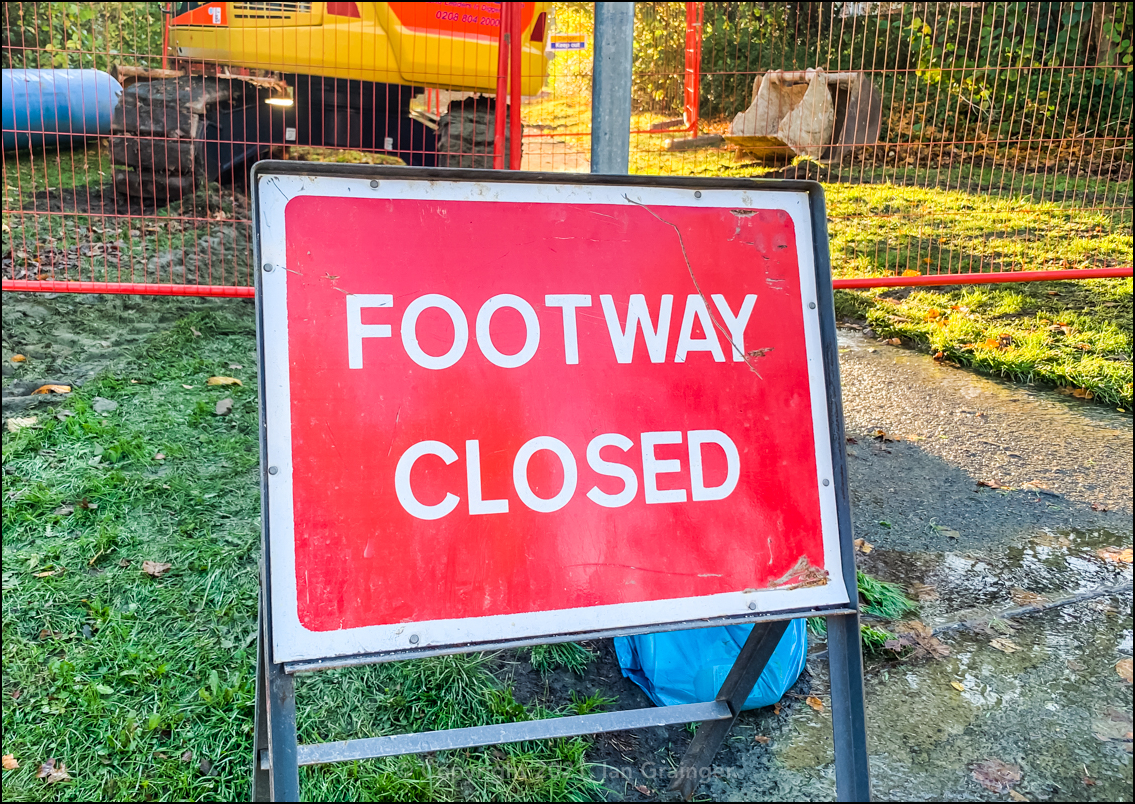 Footway Closed - November 2021
Finally some more colour with the red sign telling everyone that the footway is not clear.
So this week I went with Dumper Truck as my Image of the Week simply because it was such a different subject to the usual stuff I shoot...