Wet Quince - January 2021
This week, like last week, it was another wet day for my photo shoot in dad's garden, but unlike last week, I bravely ventured outside with my camera to grab some photos.
At this time of year there's not an awful lot going on in the garden, so I was quite pleased to come across some colour in the guise of the lovely red Ornamental Quince (Chaenomeles) blossom.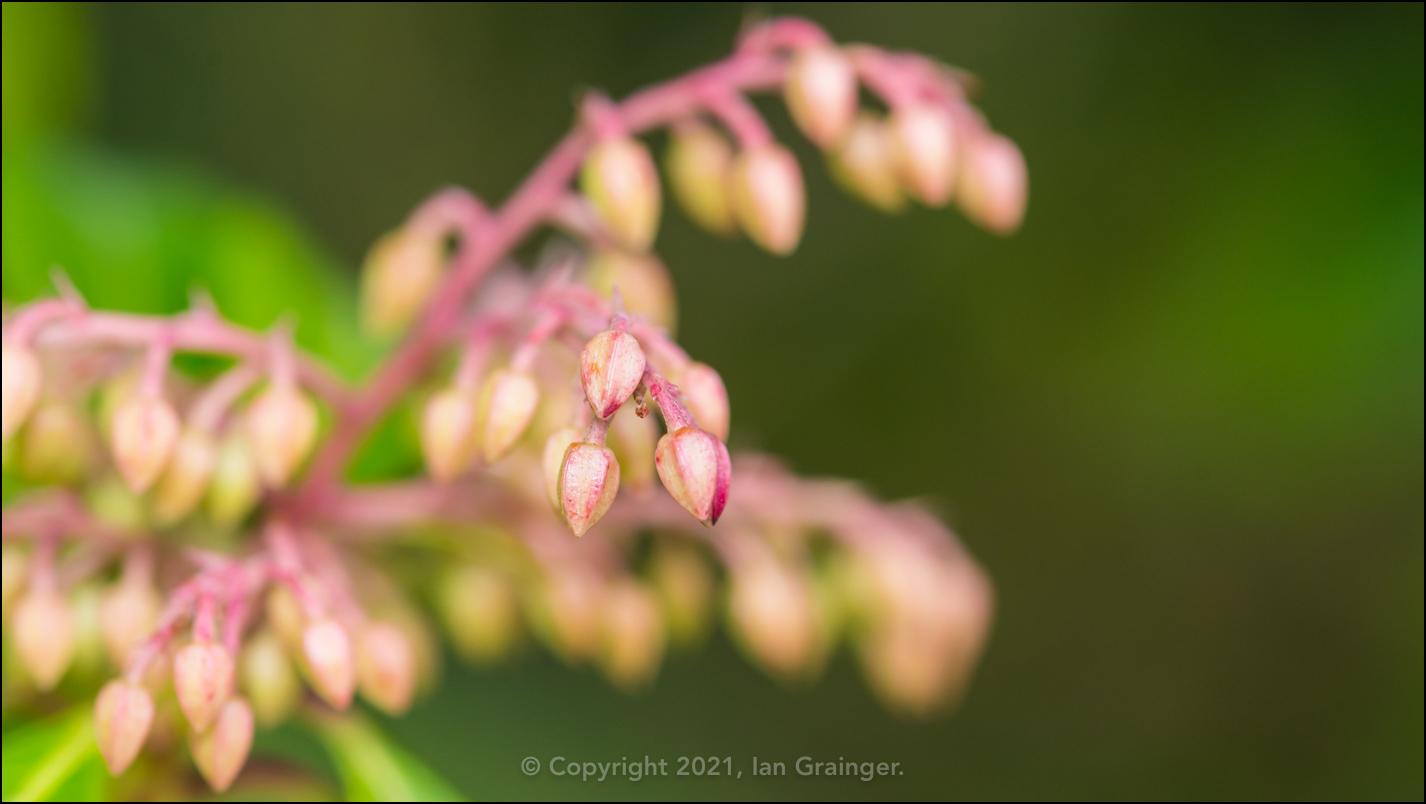 Budding Pieris - January 2021
As well as the Quince bushes, there were quite a few other bushes around the garden showing signs of colour to come. The first I came across was the Forest Flame (Pieris) bush, with these lovely little pink tinged parcels of promises.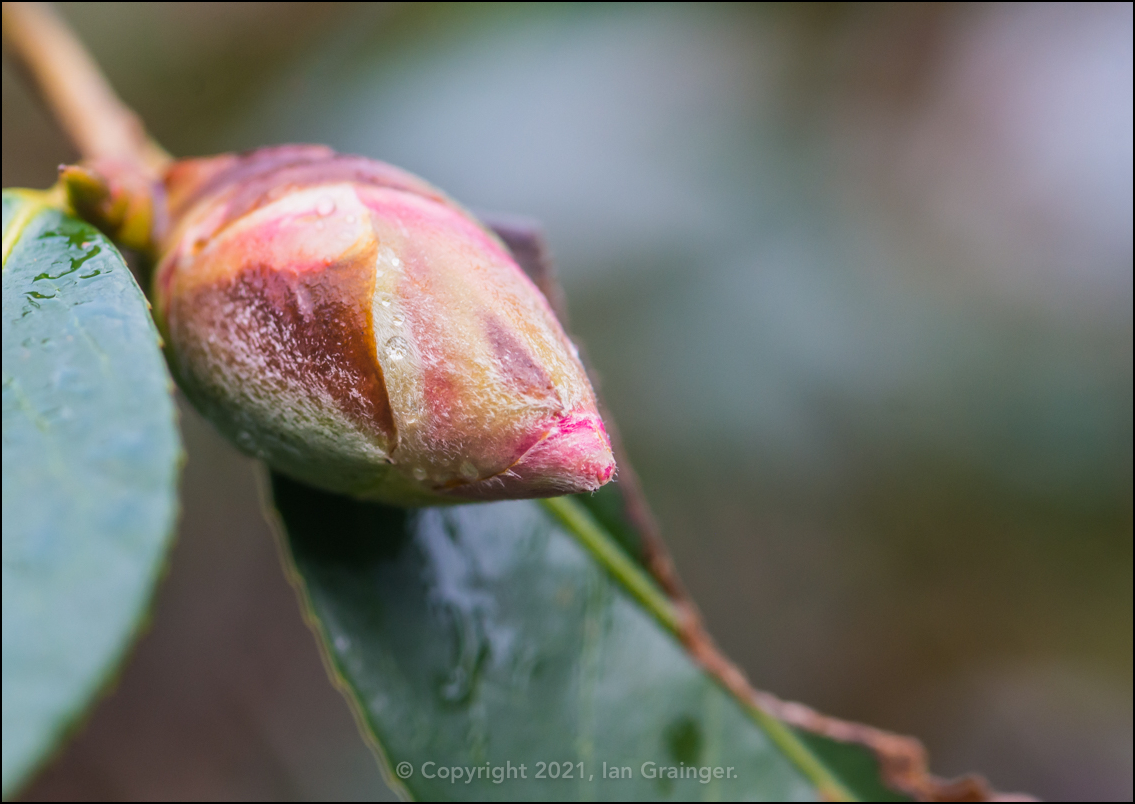 Budding Camellia - January 2021
Next, the Camellia bush was presenting a few swollen buds, that looked like they weren't far from bursting open.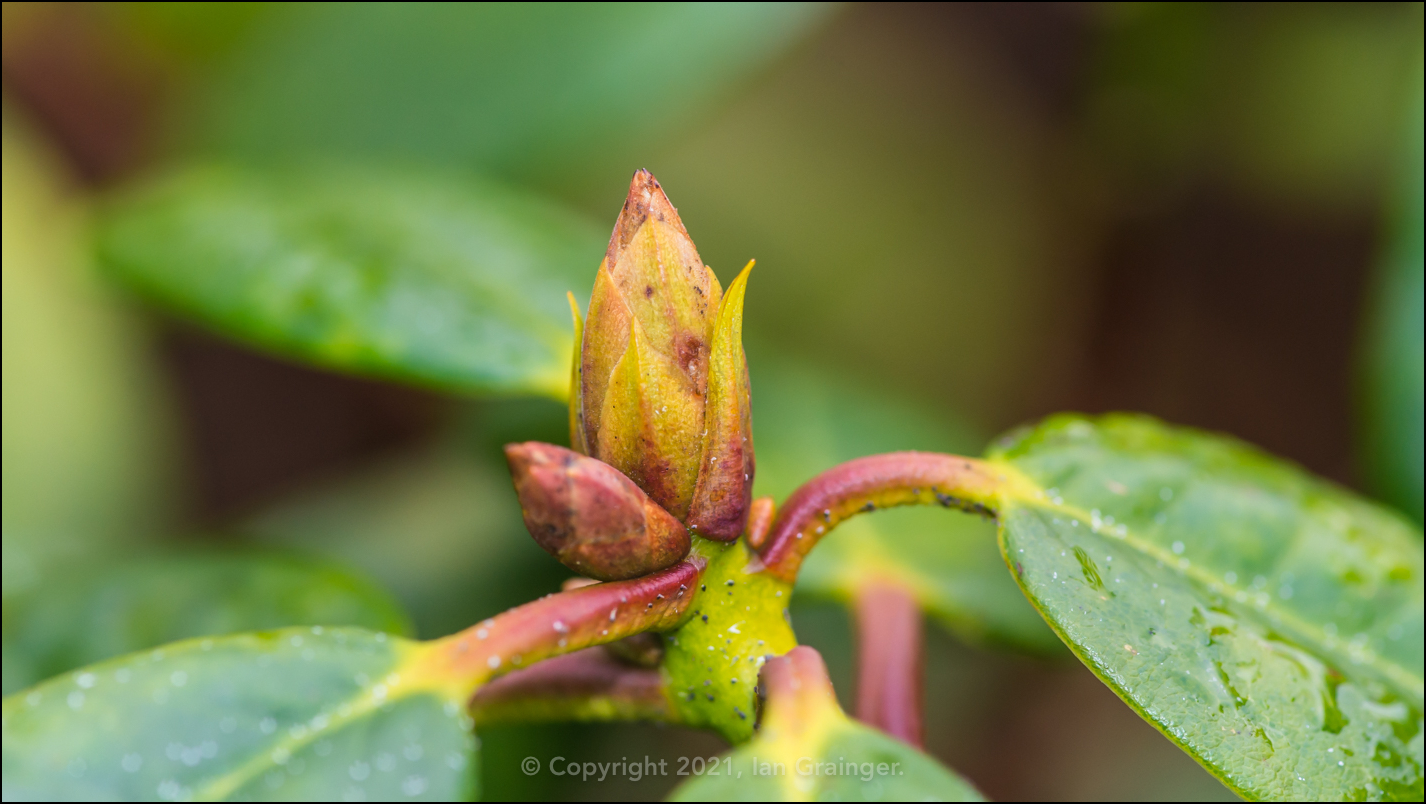 Budding Rhododendron - January 2021
The Rhododendron bushes usually lagged a few weeks behind the Camellia bushes when it came to flowering, but they looked even further behind than ever this year, with some of the flower buds looking absolutely tiny.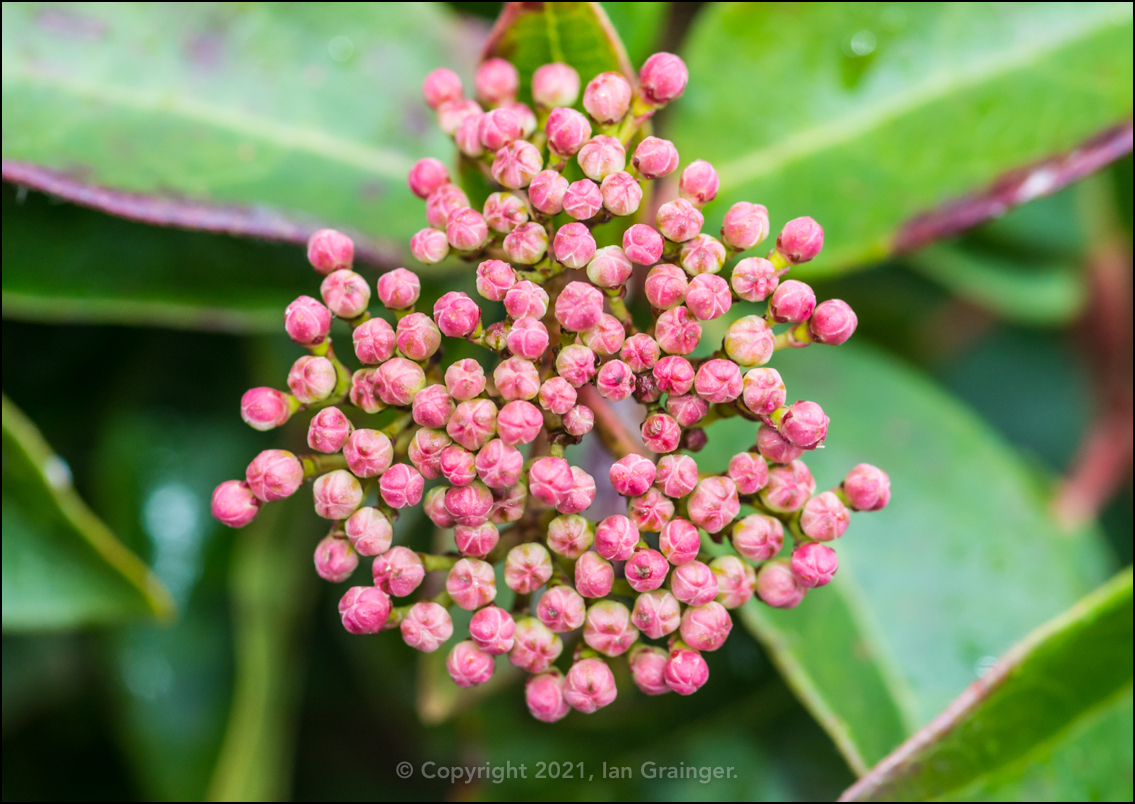 Budding Viburnum - January 2021
The Viburnum bushes had plenty going on for them at the moment, with lots of pink buds waiting to open when the weather got slightly warmer.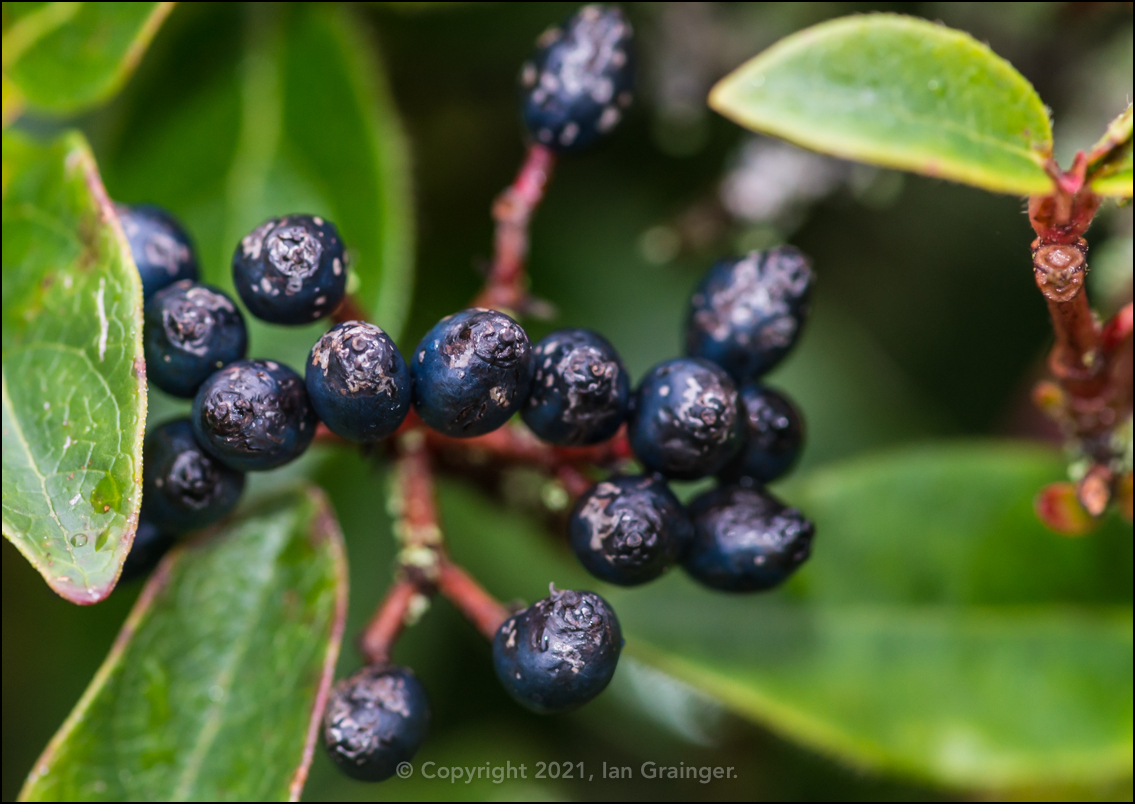 Berried Viburnum - January 2021
There were also plenty of these small black berries sitting alongside the flower heads.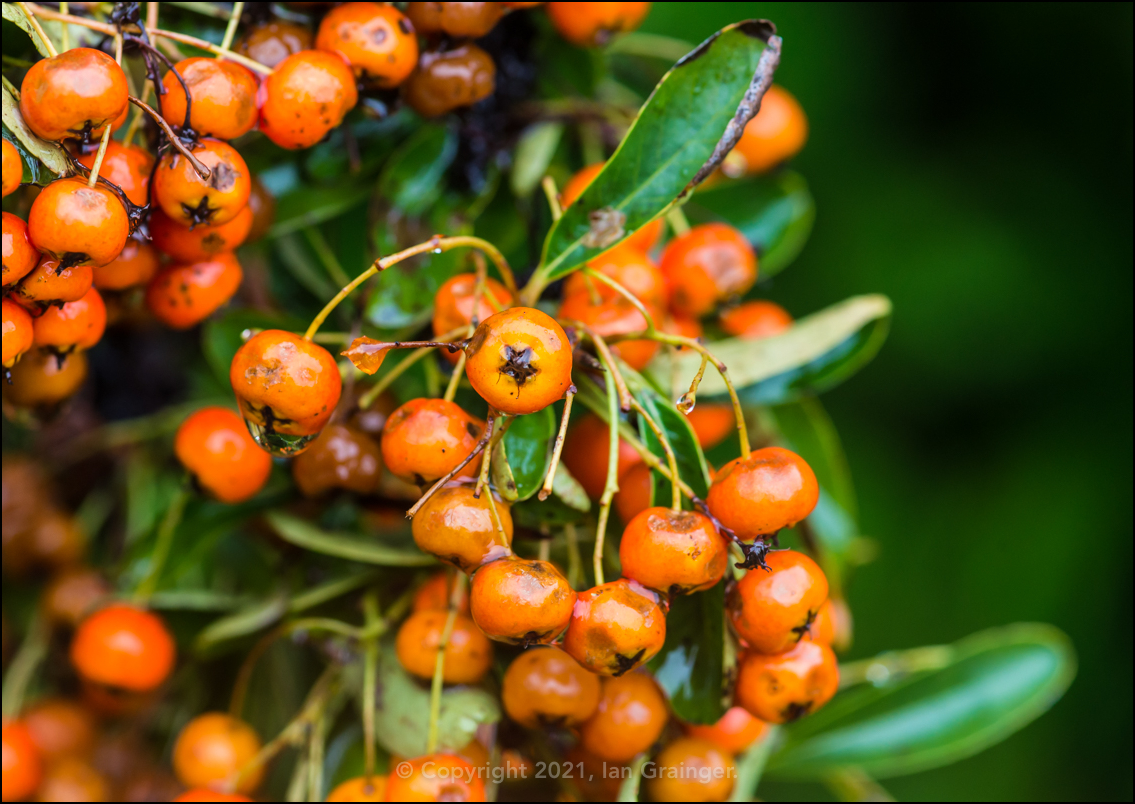 Pyracantha Berries - January 2021
It seemed to be taking forever for the Blackbirds to pick off all of the Pyracantha bush berries...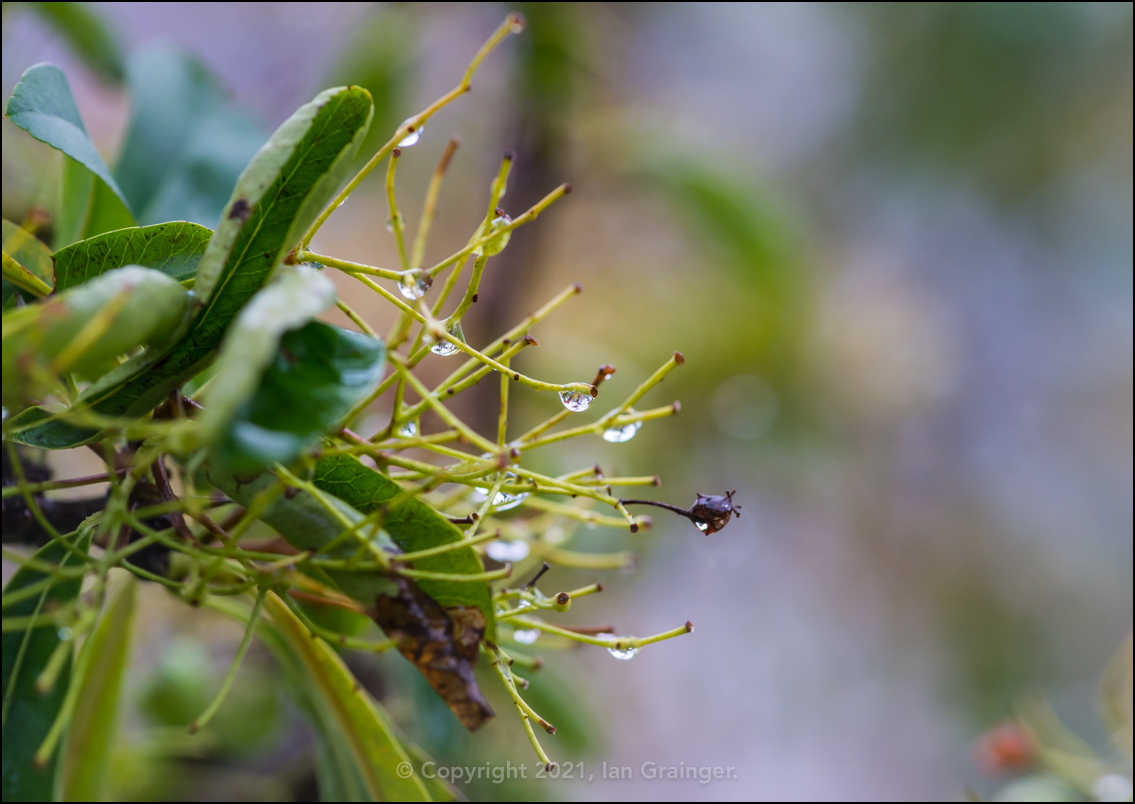 Pyracantha Berry Stalks - January 2021
...although some branches had nothing left but empty berry stalks!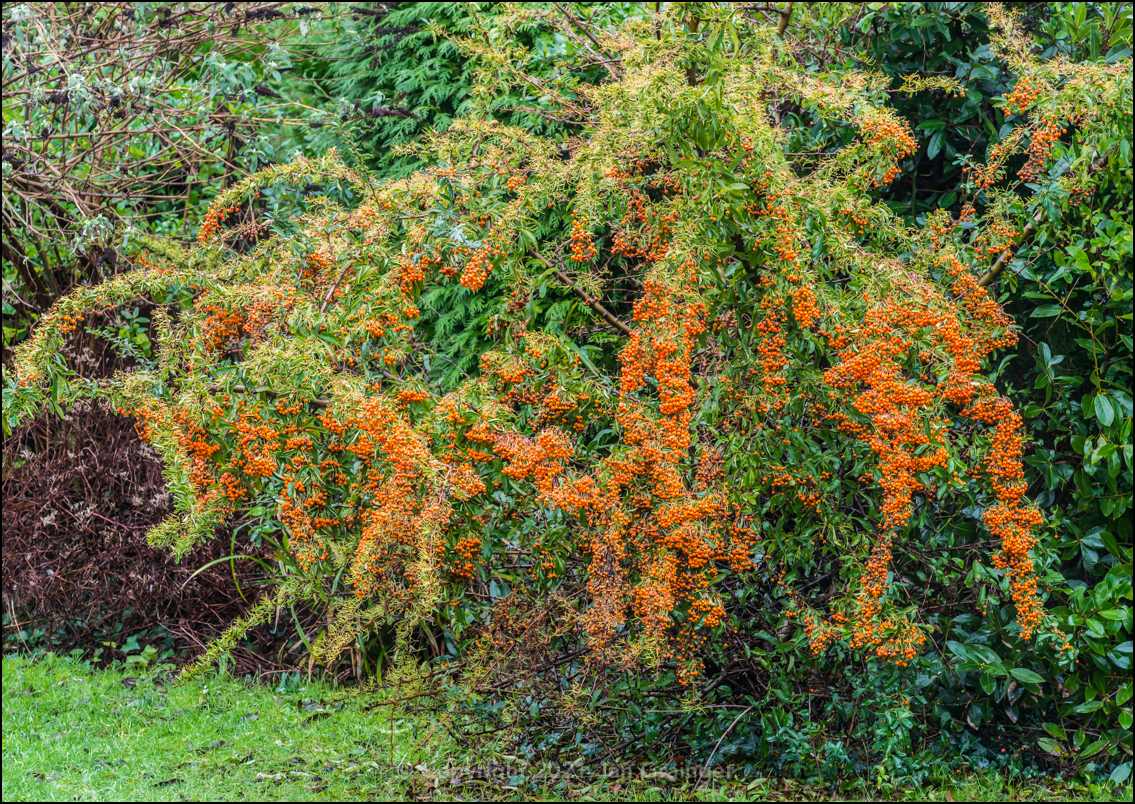 Pyracantha Bush - January 2021
However, there were still plenty of branches left that were weighed down with berries.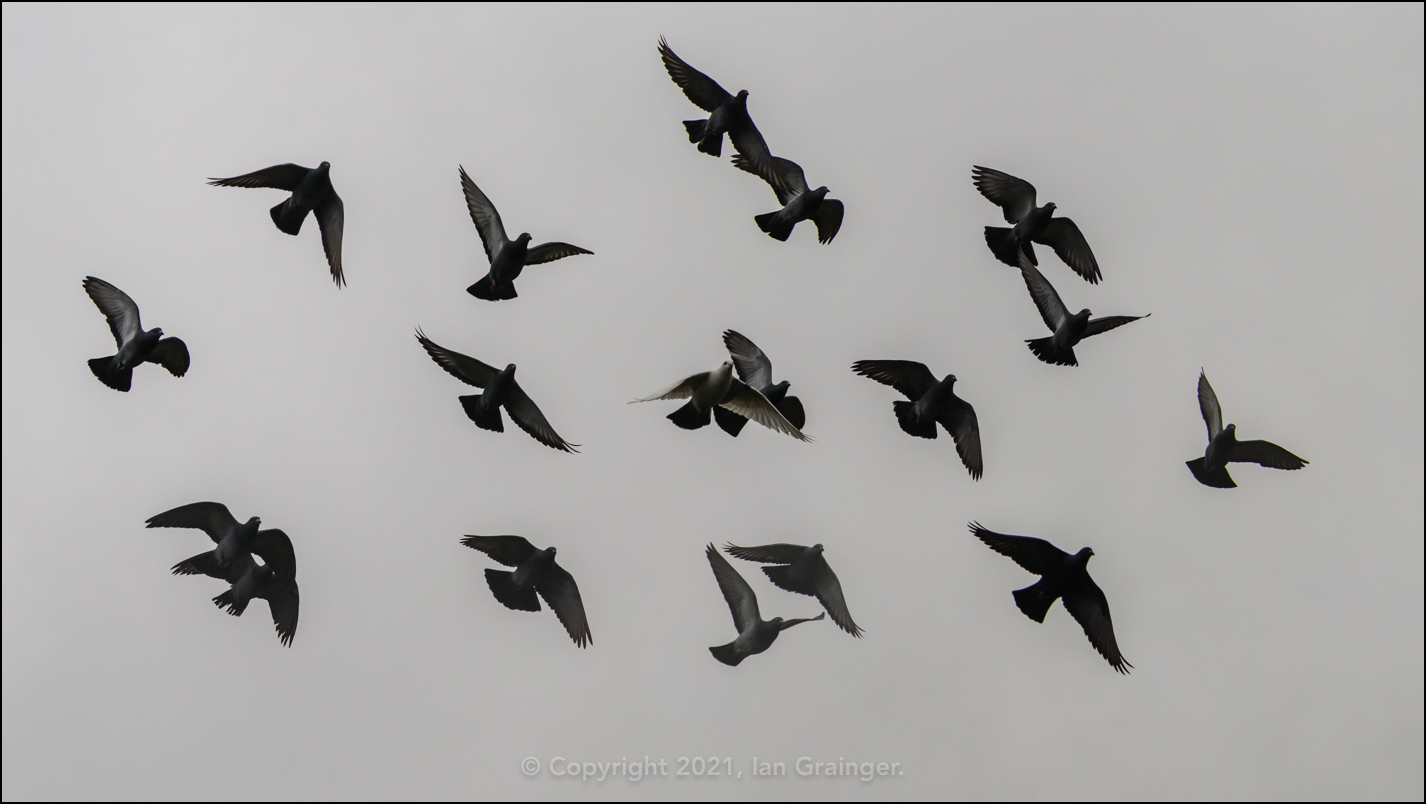 Flocking Ferals - January 2021
Finally, a mid-winter photo shoot wouldn't be complete without an obligatory photo of the dozens of Feral Pigeons (Columba livia) flying overhead, silhouetted against a drab grey rain filled sky.
So this week I went with Wet Quince as my Image of the Week simply because it offered a bit of colourful cheer on a wet and windy winter's day...