Achillea Cassis - July 2021
We were well into British summertime now, which inevitably meant me having to dodge rain showers to complete my garden photo shoot this week.
I was rather pleased to see the first of my Achillea (Achillea millefolium) 'Cassis' plants coming into bloom, and I actually managed to get a pretty sharp shot of it as the wind died down for a few seconds.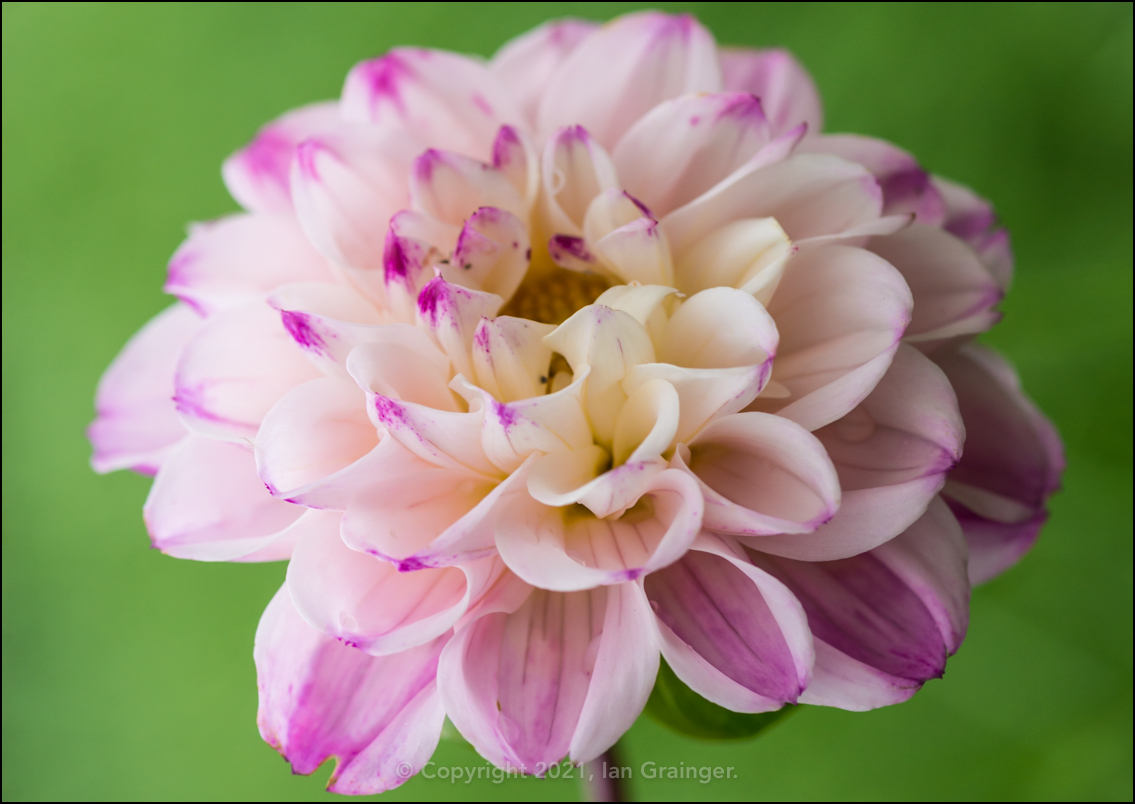 Dahlia Pom Pom - July 2021
This Dahlia took me a bit by surprise, as I thought I'd emptied the pot it was growing in. Most of my Dahlia tubers rotted away after being soaked last year, so I was pleased to see at least one survivor.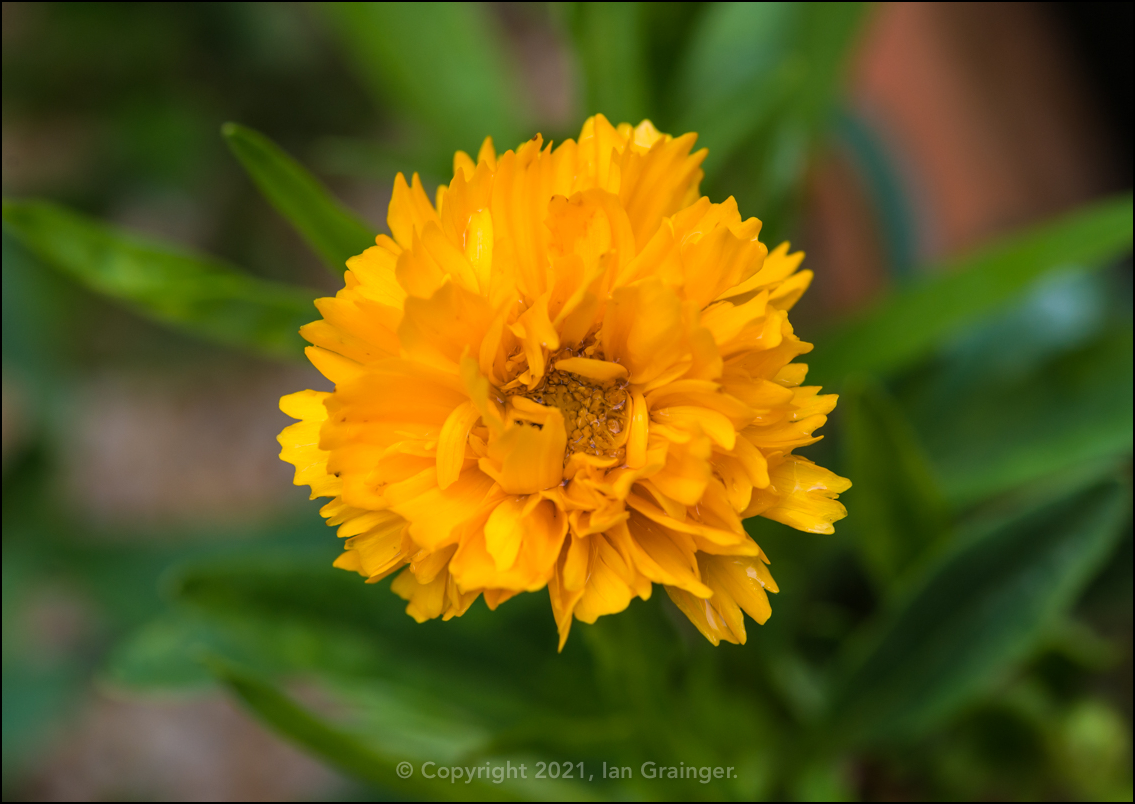 Coreopsis Golden Joy - July 2021
The Coreopsis (Coreopsis grandiflora) 'Golden Joy' flower buds were finally opening, and brought a welcome splash of colour to the patio area.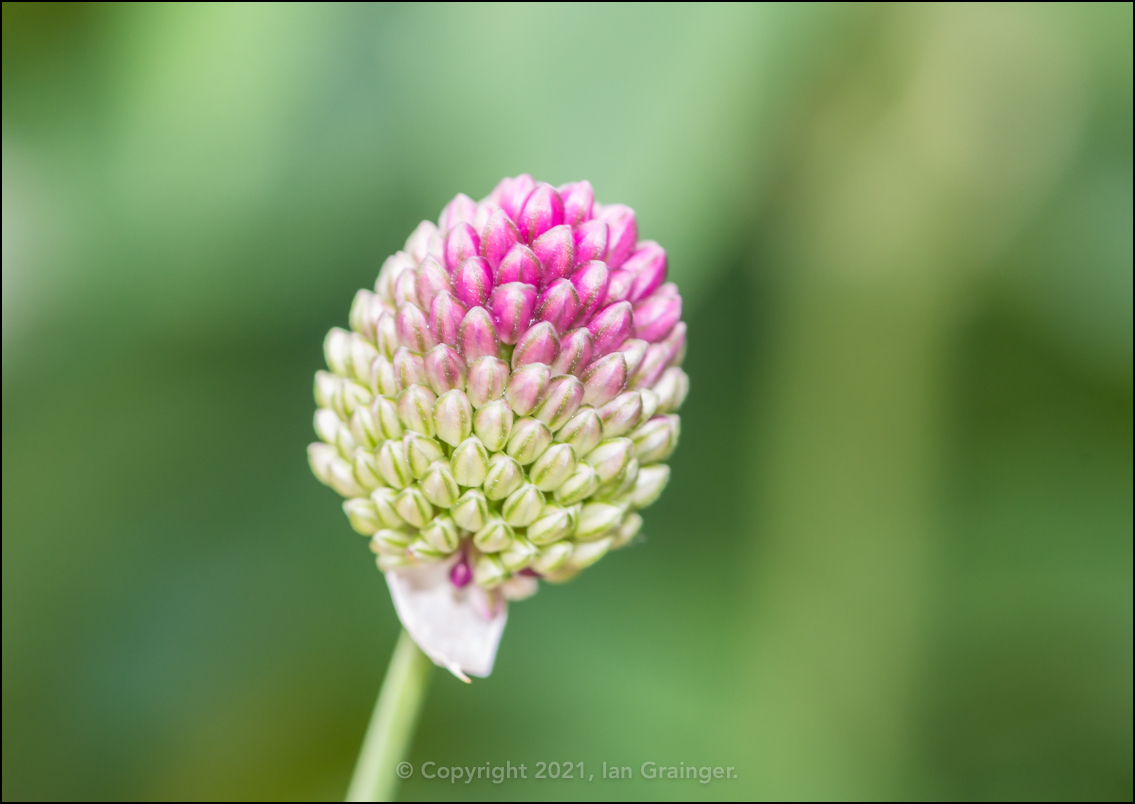 Drumstick Allium - July 2021
Likewise the Drumstick Alliums (Allium sphaerocephalon) were beginning to colour up and would soon be a lovely dark pink / purple colour.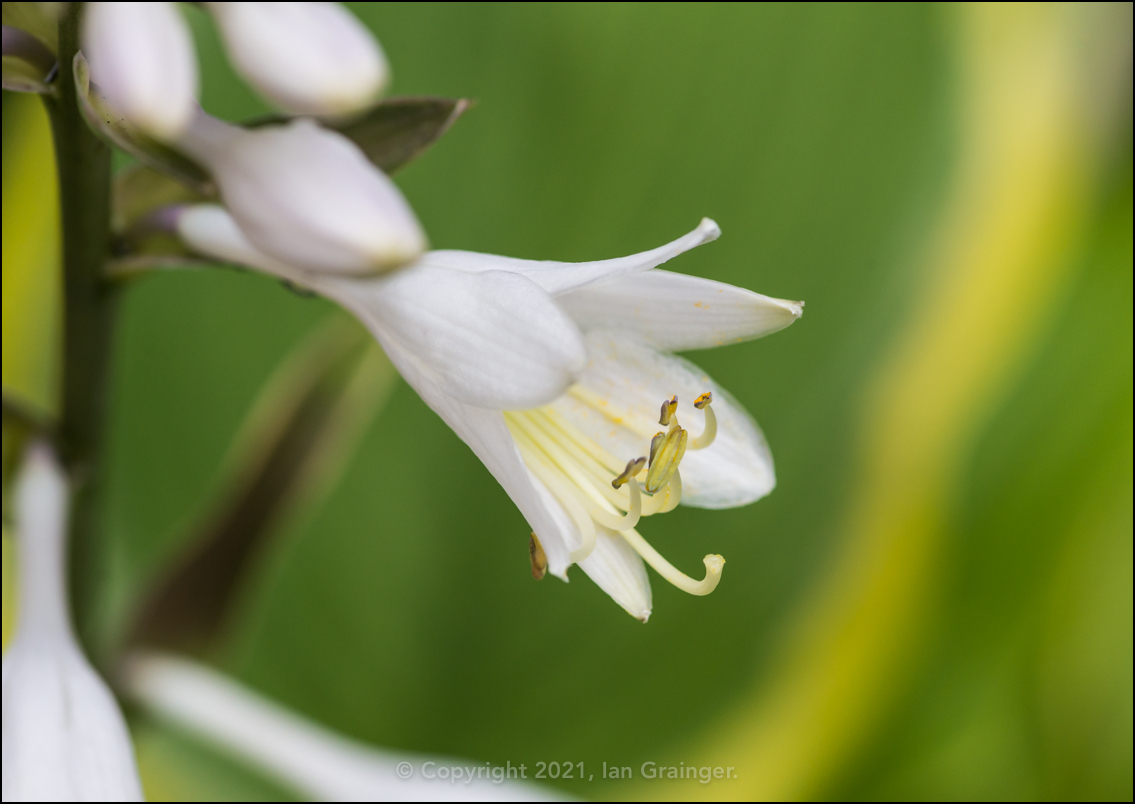 Blossoming Hosta - July 2021
The Hosta flower bud from last week had finally burst into bloom and revealed several of its pretty white flowers which always looked great when viewed against the fantastic foliage.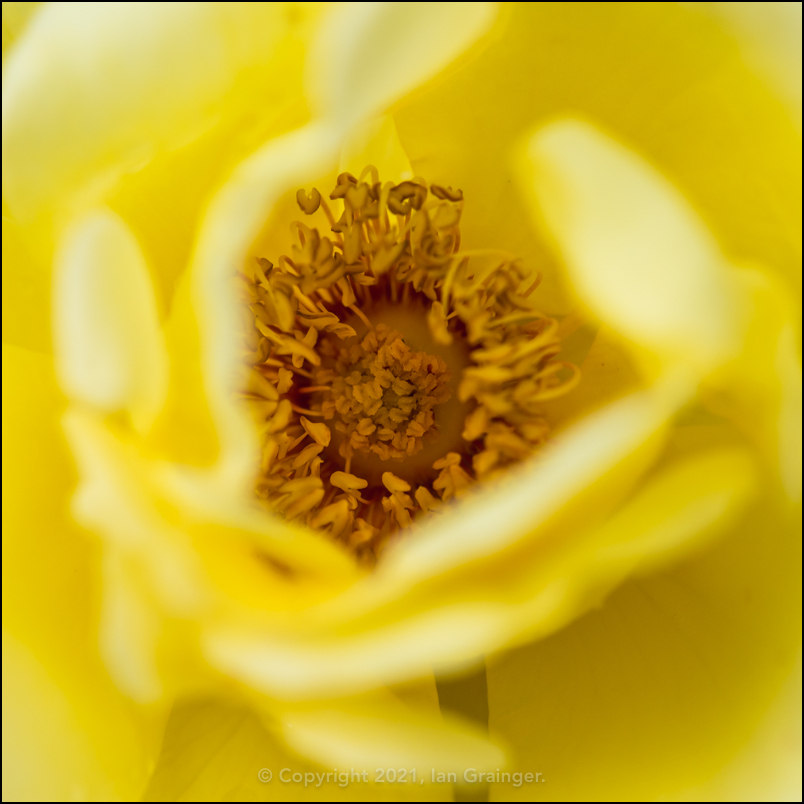 Yellow Rose - July 2021
Another surprise in my garden this week was this yellow Rose (Rosa), which had been growing in a pot for a couple of years, but had remained flowerless. For some reason it decided that probably the wettest week of the summer was a good time to show itself.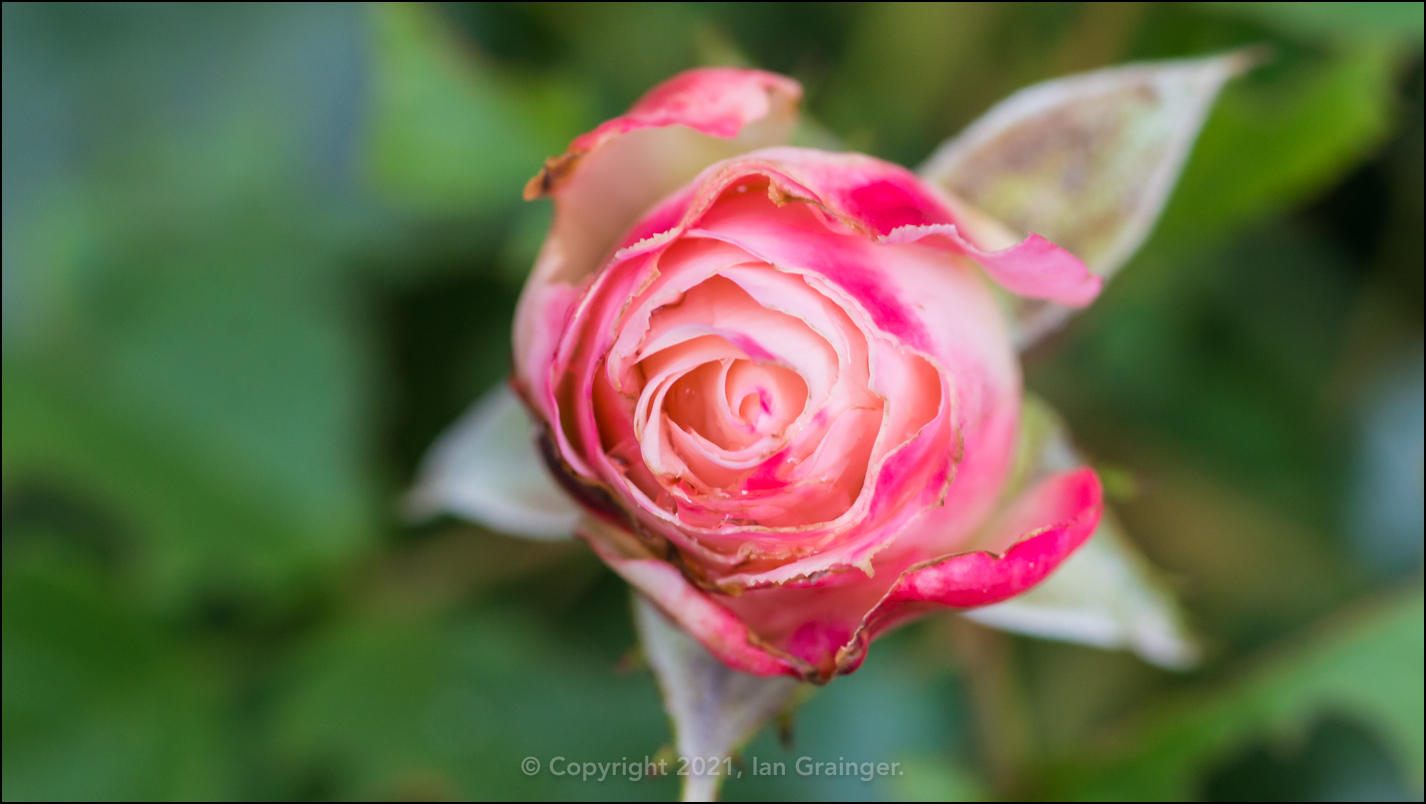 Rose Nostalgia - July 2021
After the wind and rain had destroyed the flowers on Rose (Rosa) 'Nostalgia' a few weeks ago, I was delighted to see at least two more flower buds appearing.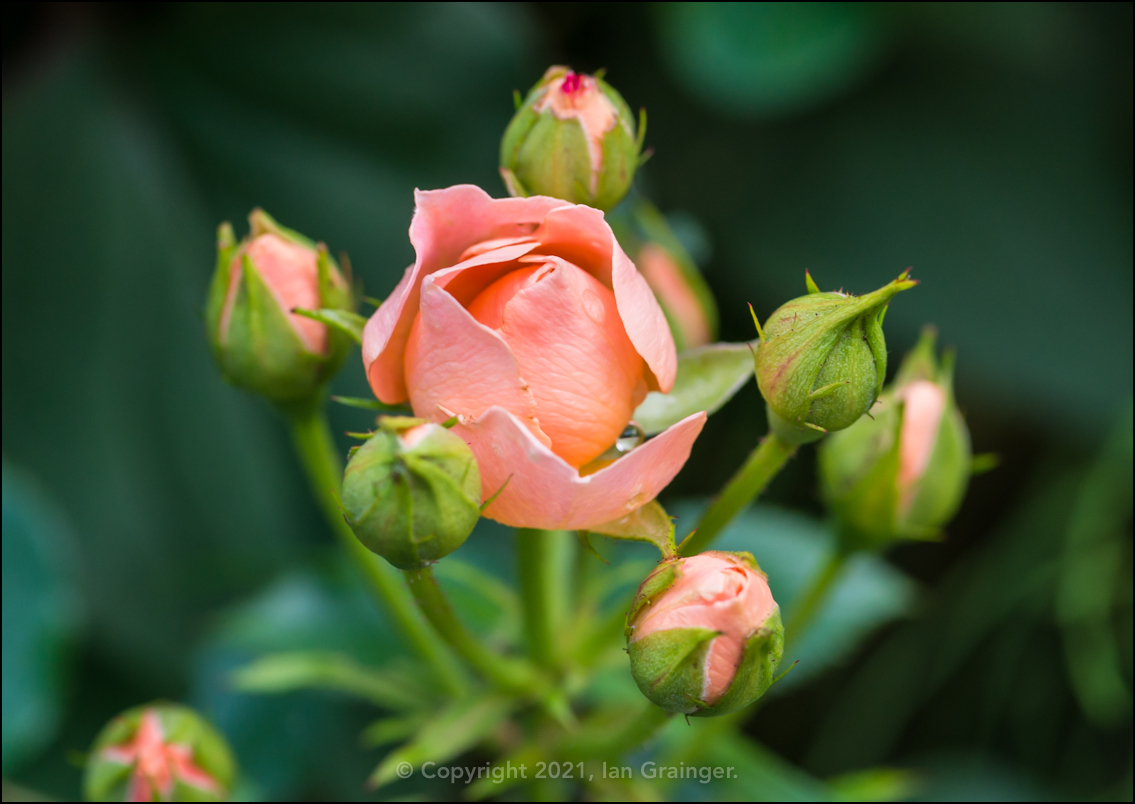 Budding Sweet Dream - July 2021
It was a similar story with Rose (Rosa) 'Sweet Dream', only this particular Rose had dozens of flower buds on several branches just like this one.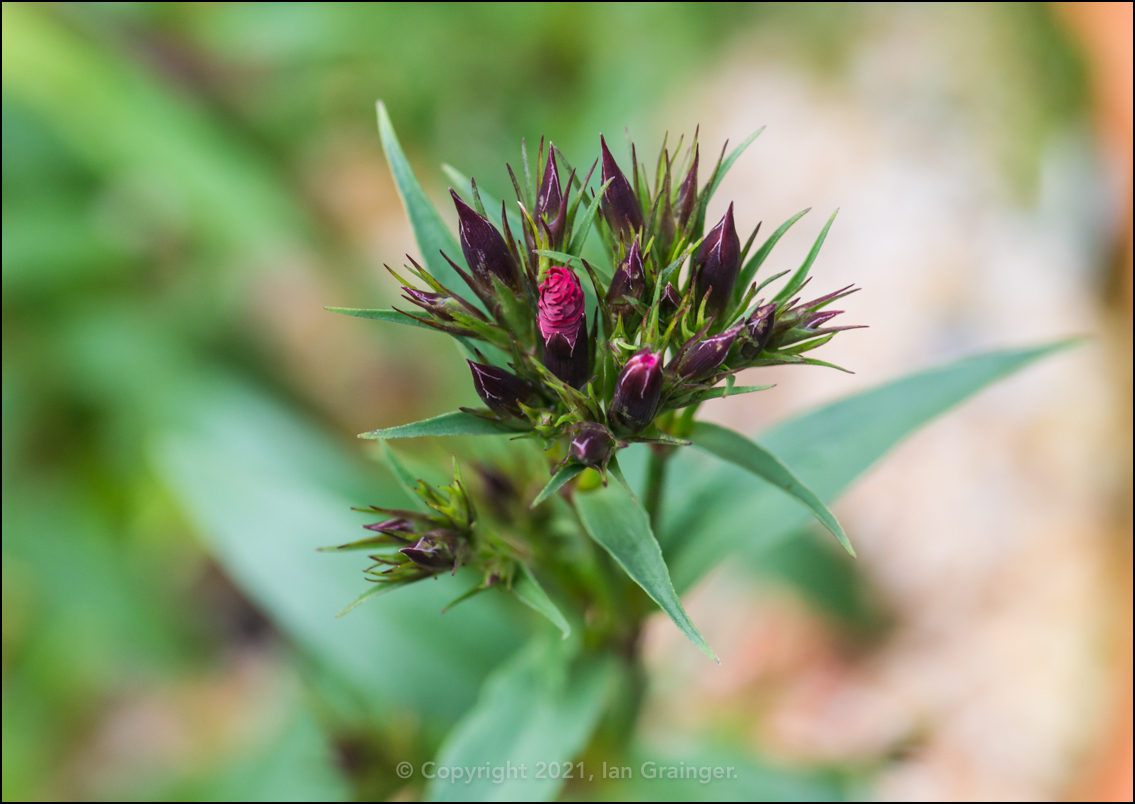 Rocking Red Buds - July 2021
The Dianthus (Dianthus caryophyllus) 'Rocking Red' plants continued to produce flower buds, although I hadn't seen any flowers as of yet.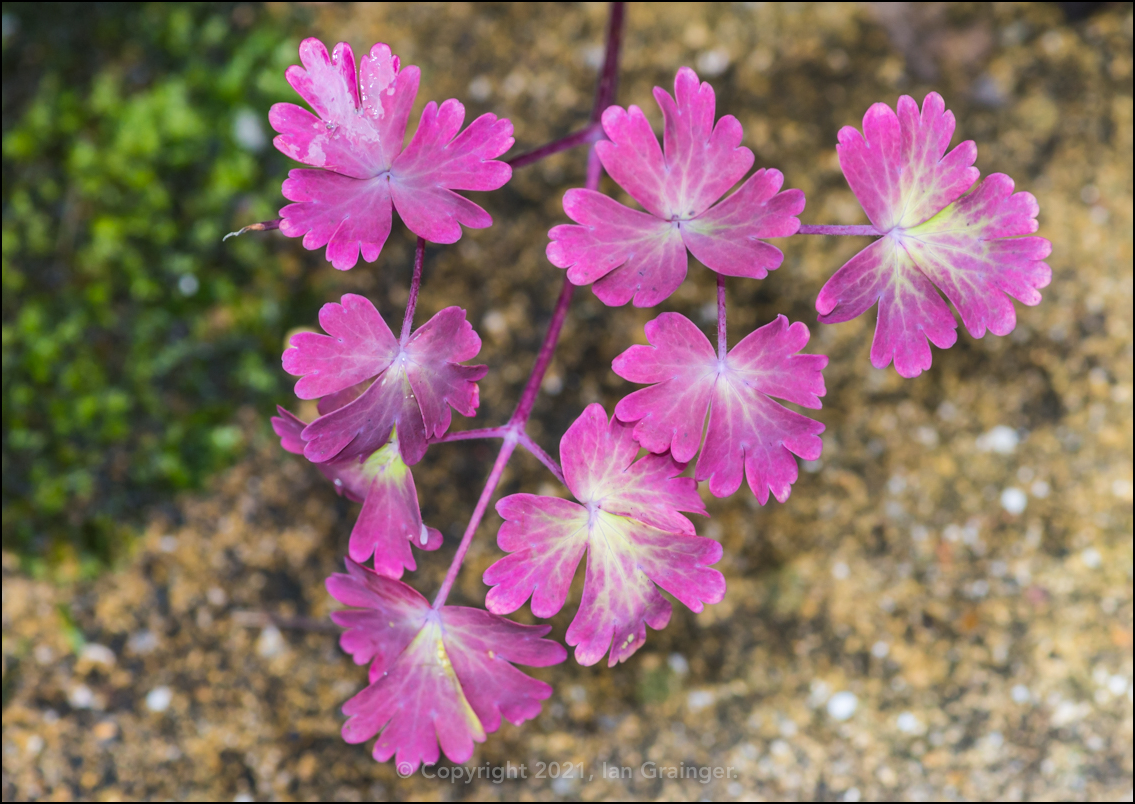 Colourful Aquilegia Leaf - July 2021
Finally the Aquilegia (Aquilegia vulgaris) plant that had grown through the cracks between the paving slabs that made up my patio steps had finished flowering for the time being. However, it had left behind some wonderfully coloured foliage.
So this week I went with Achillea Cassis as my Image of the Week simply because it wasn't often that I managed to get a sharp shot of the long stemmed flowers that swayed relentlessly in even the most gentlest of breezes...