Scilla Peruviana - June 2021
It was a warm but overcast day for my garden photo shoot this week, but annoyingly the sun kept coming out at the most inappropriate moments and meant I kept unwittingly overexposing my images.
A few shots weren't too bad though, including this one my favourite flower of the year so far. I was so pleased to see these Portuguese Squill (Scilla peruviana) plants flowering again after I thought I'd killed them off last year.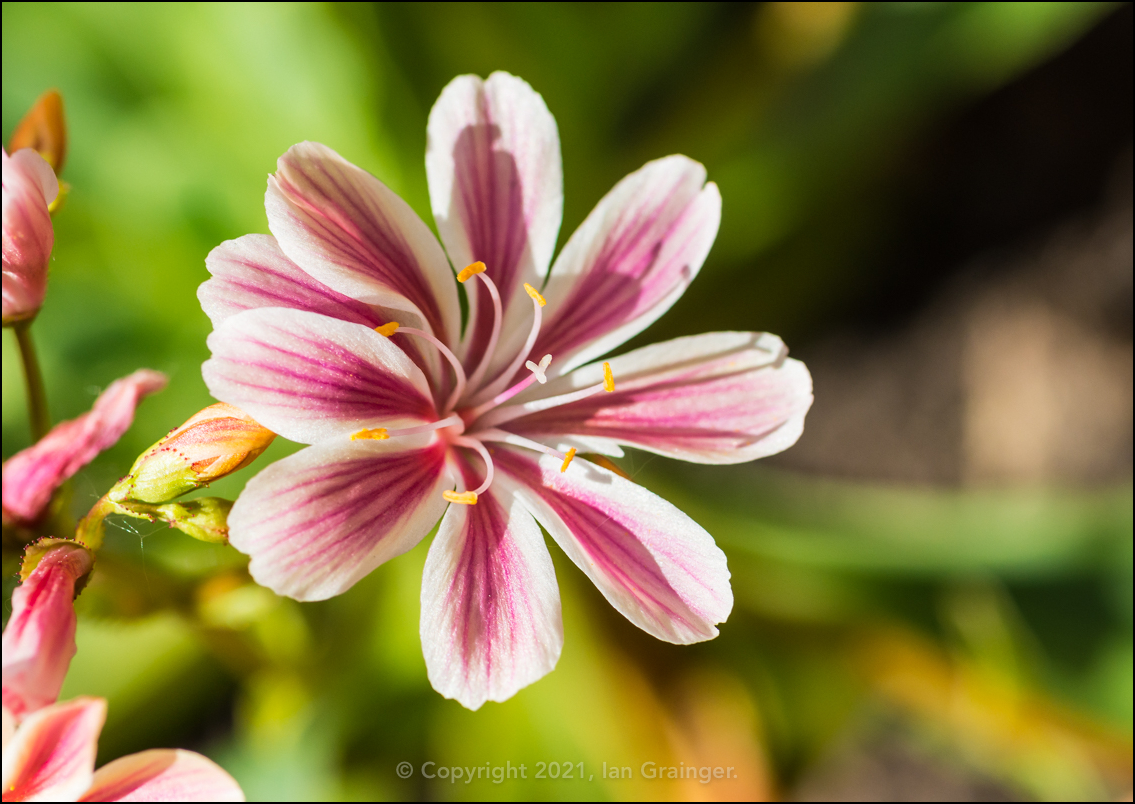 Lewisia Elise - June 2021
Not far behind the Scilla in terms of favourite were the Lewisia (Lewisia cotyledon) 'Elise' blooms. It was the first time I'd grown them, but I'd wanted to since I first saw photos of them in a magazine a few years ago.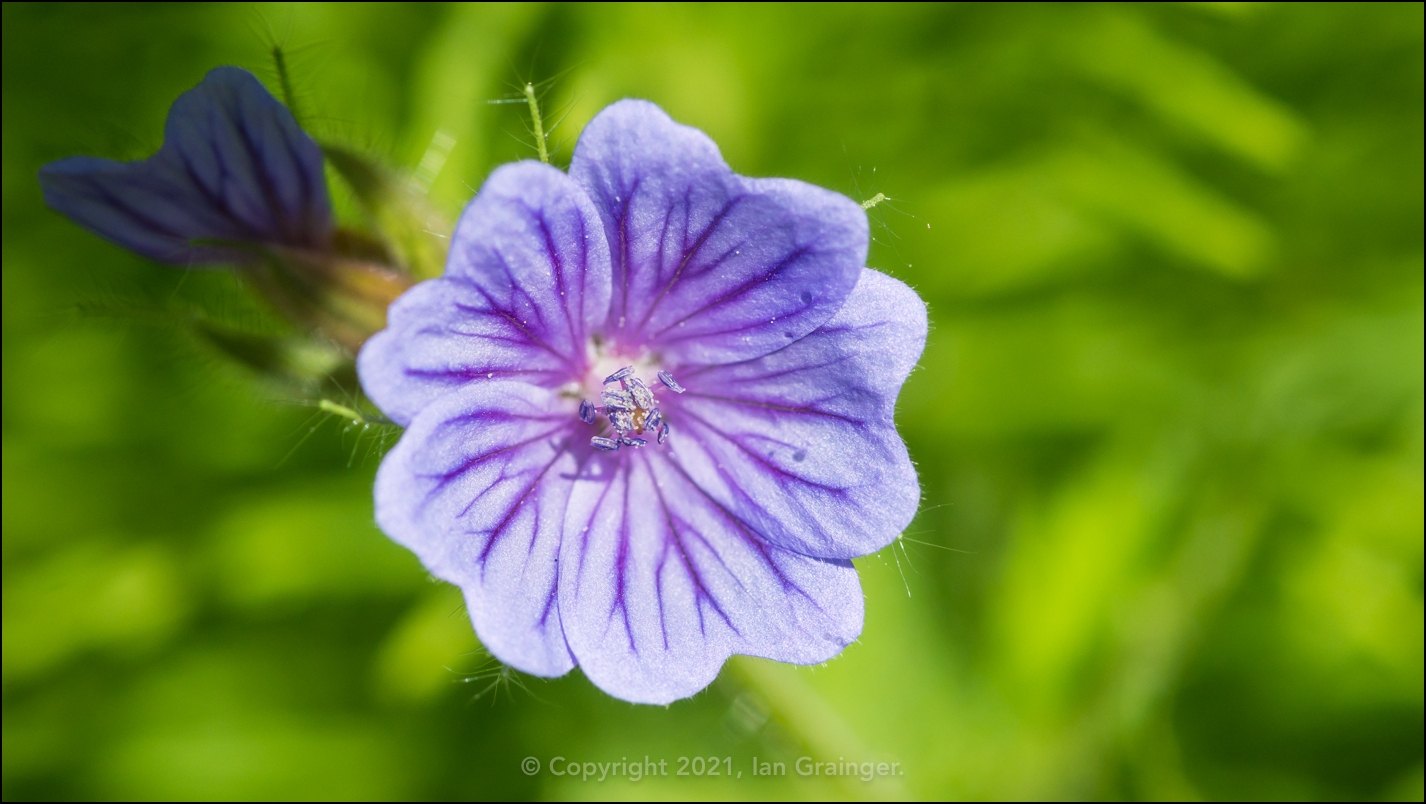 Small Blue Geranium - June 2021
Next I found a very small blue Geranium bloom, but for the life of me, I cannot remember the name of the variety!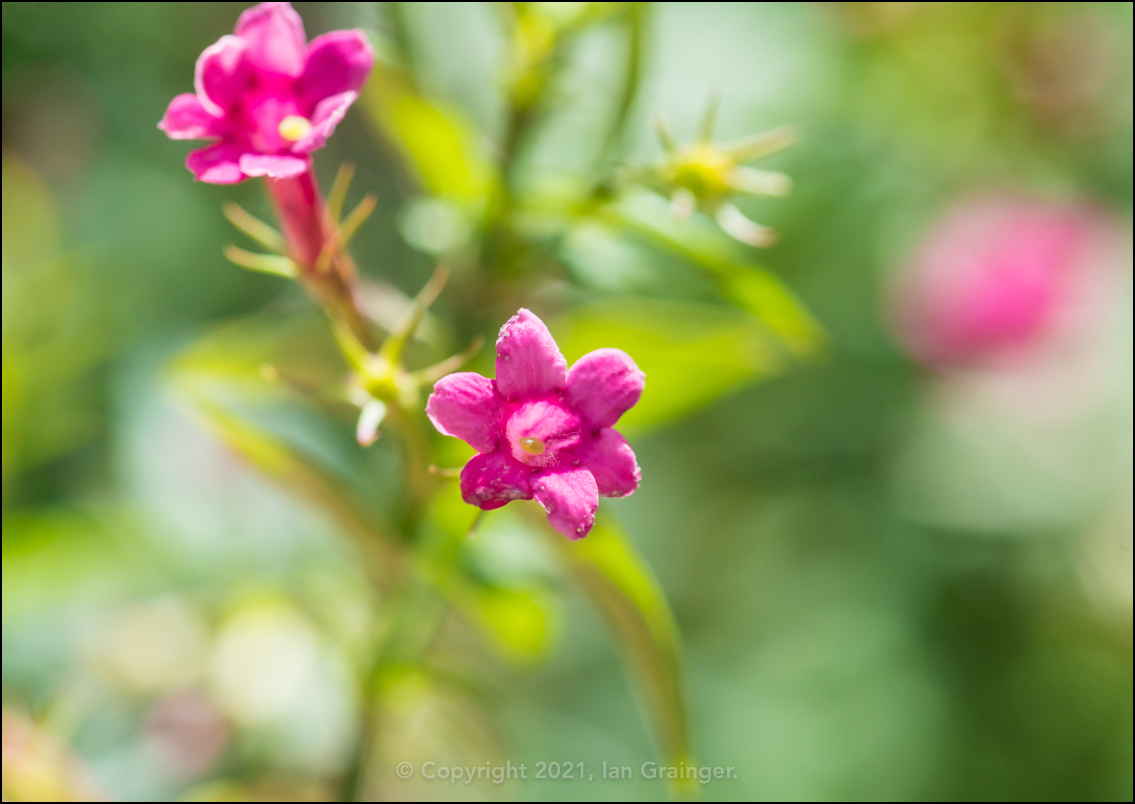 Jasminum Beesianum - June 2021
It was good to see the Red Jasmine (Jasminum beesianum) returning. This used to grow exclusively in a neighbouring garden, but it now had a foothold in my own, which was nice.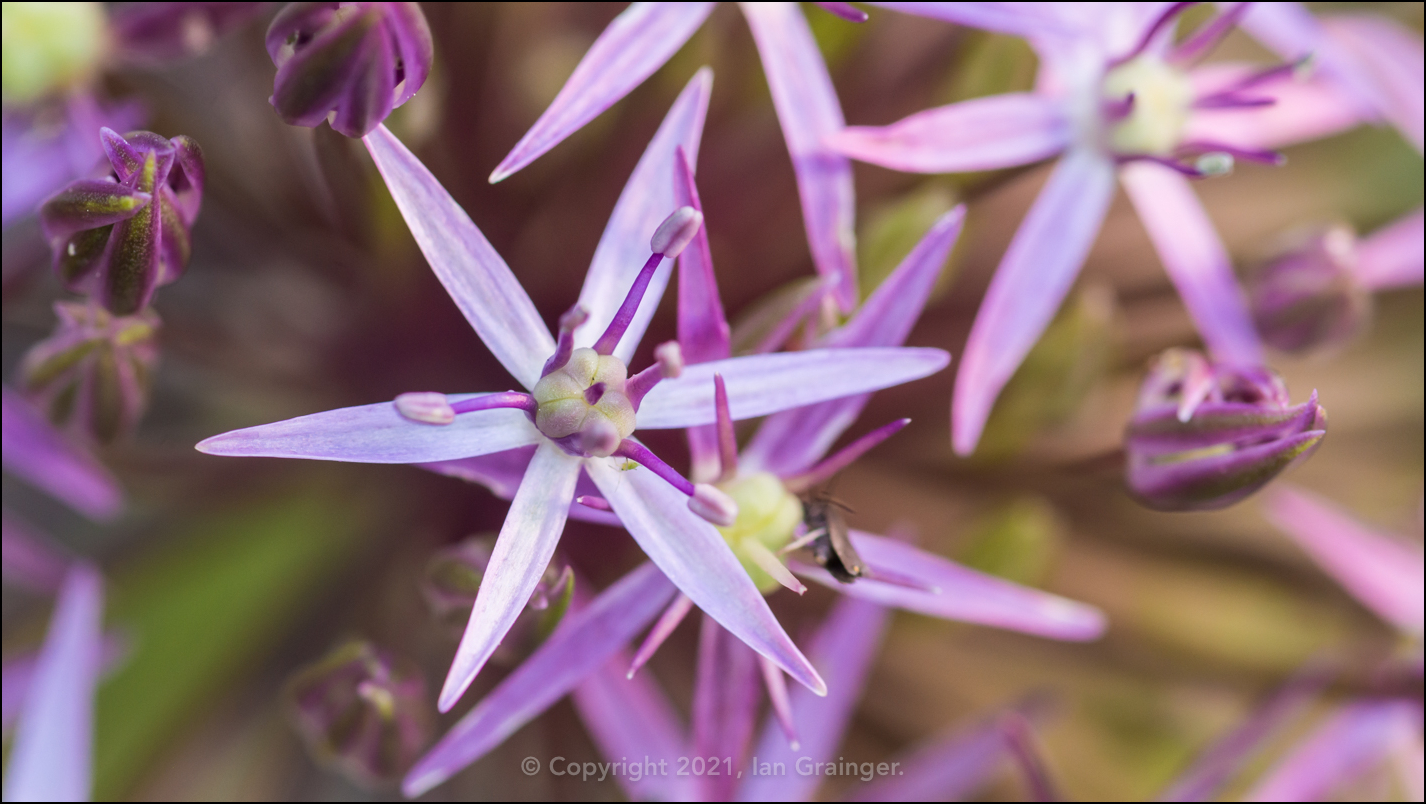 Star of Persia - June 2021
I wasn't completely sure what had happened to all of my Alliums this year, but Allium 'Star of Persia' (Allium christophii) had put in an appearance, albeit a fleeting one.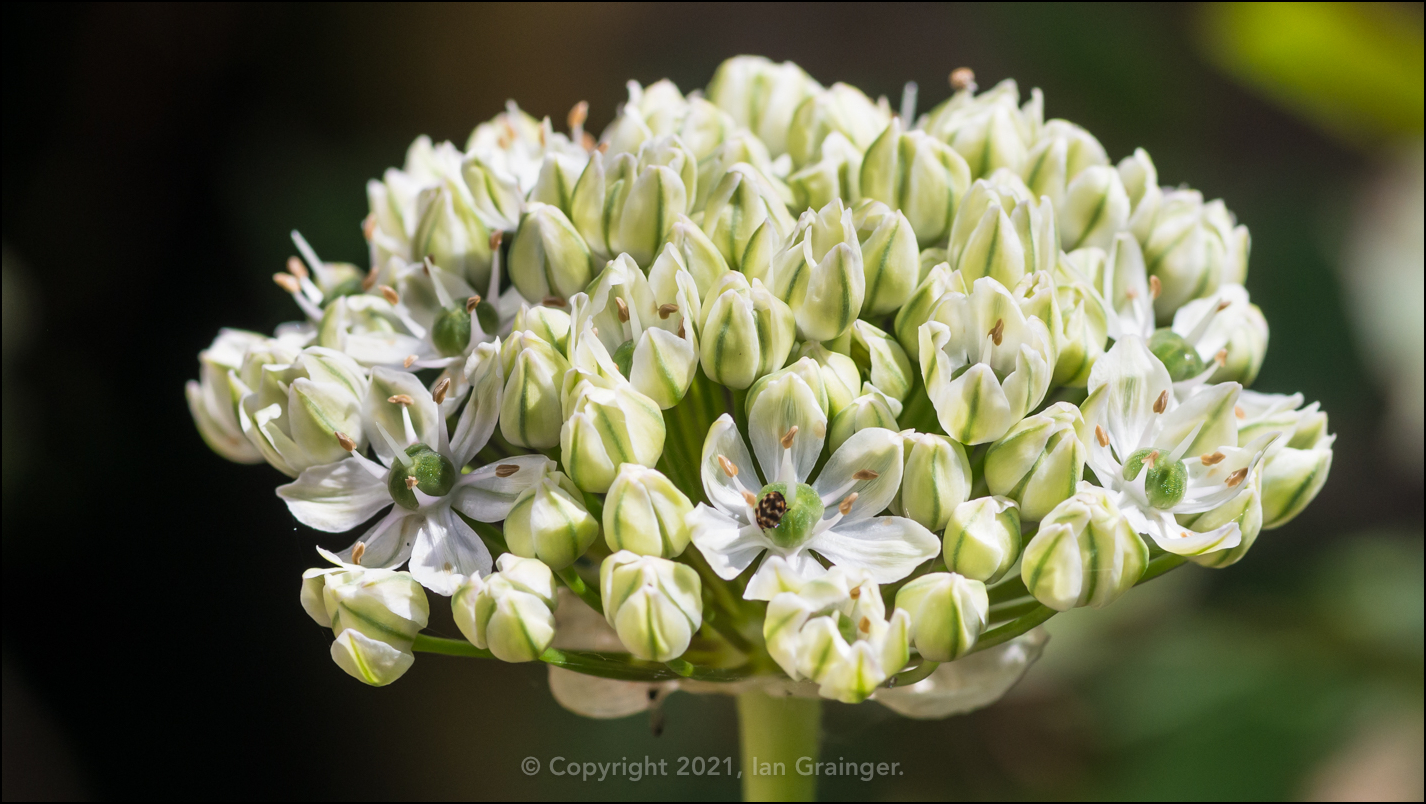 Carpet Beetle - June 2021
I didn't have a clue what type of Allium this was, but a Varied Carpet Beetle (Anthrenus verbasci) seemed to be enjoying its journey amongst the petals.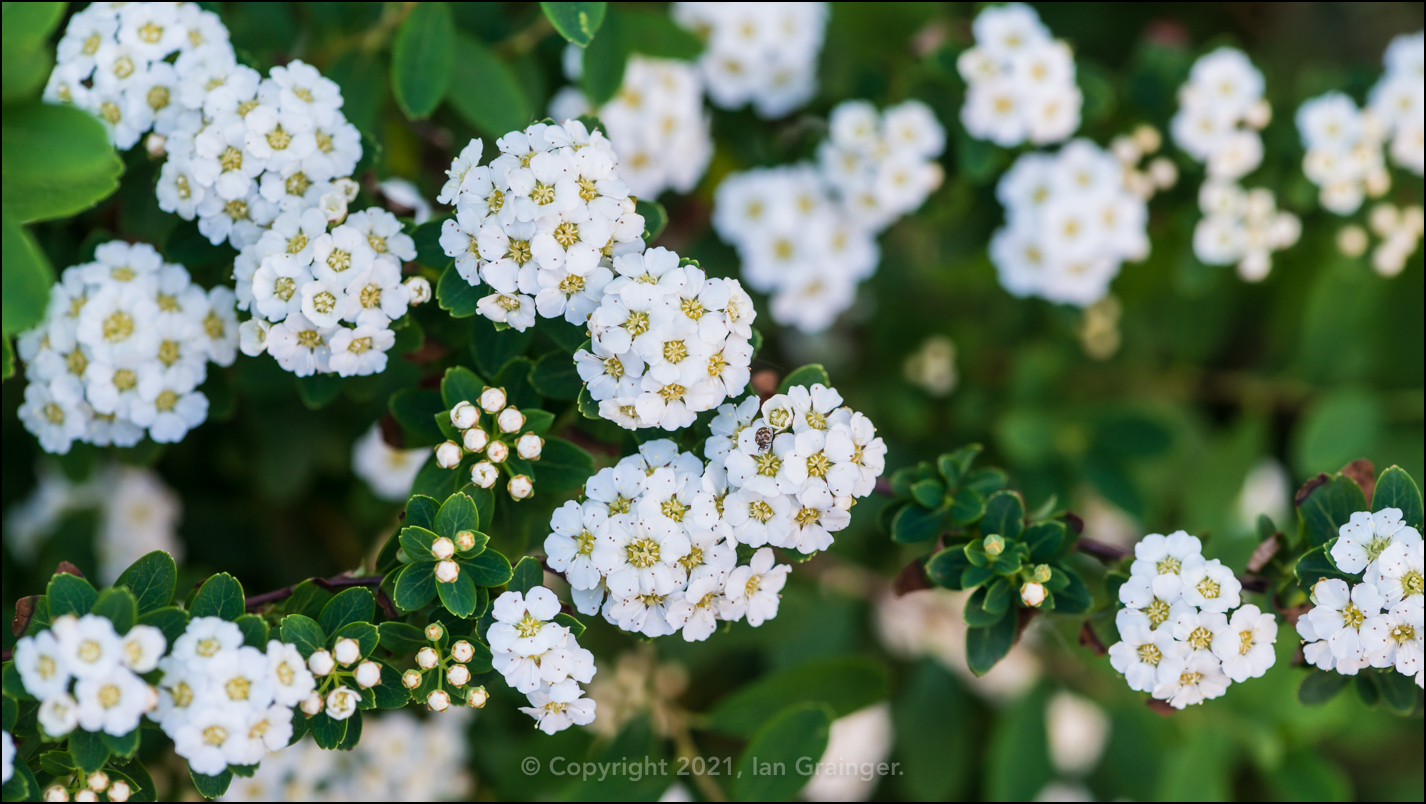 Spiraea Bush - June 2021
The Spiraea bush was flowering nicely too, and also had a little visitor of the same species. I wonder if you can spot him?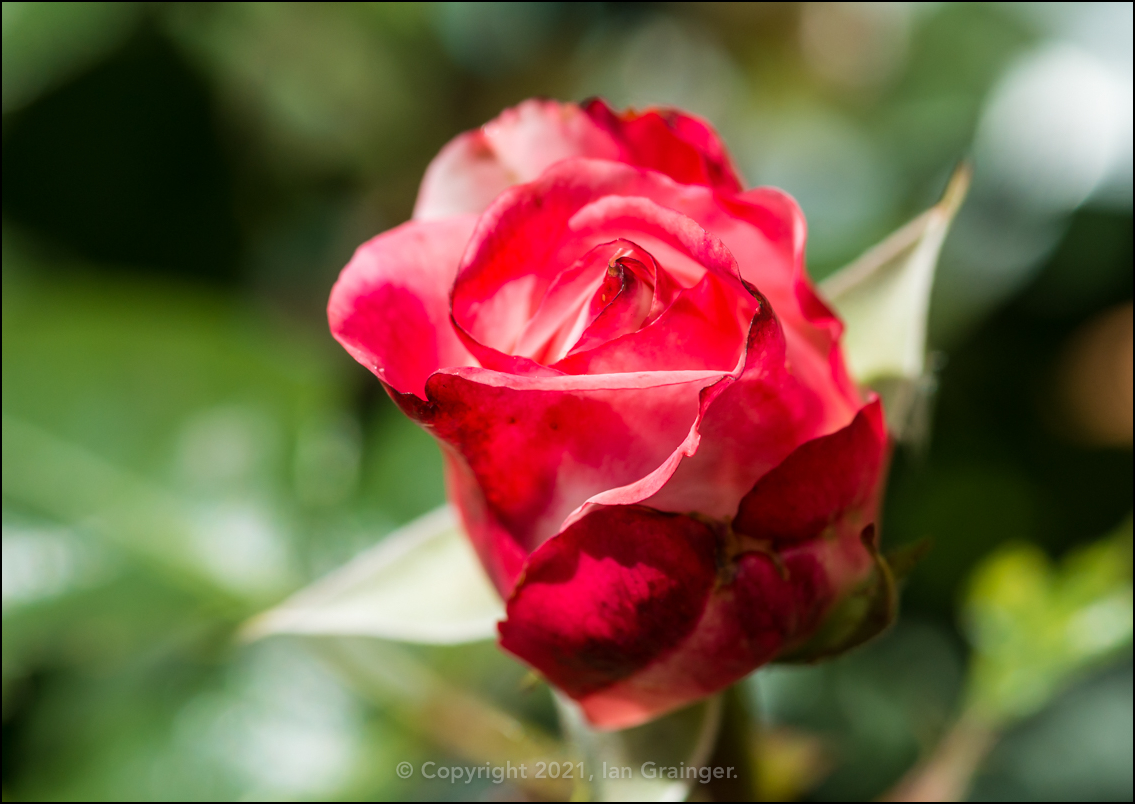 Rose Nostalgia - June 2021
Next up it was the turn of my all time favourite Rose (Rosa) species, 'Nostalgia'. This particular rosebush had only ever produced one flower, so I was quite excited to see that there were two flower buds, and this one was beginning to open.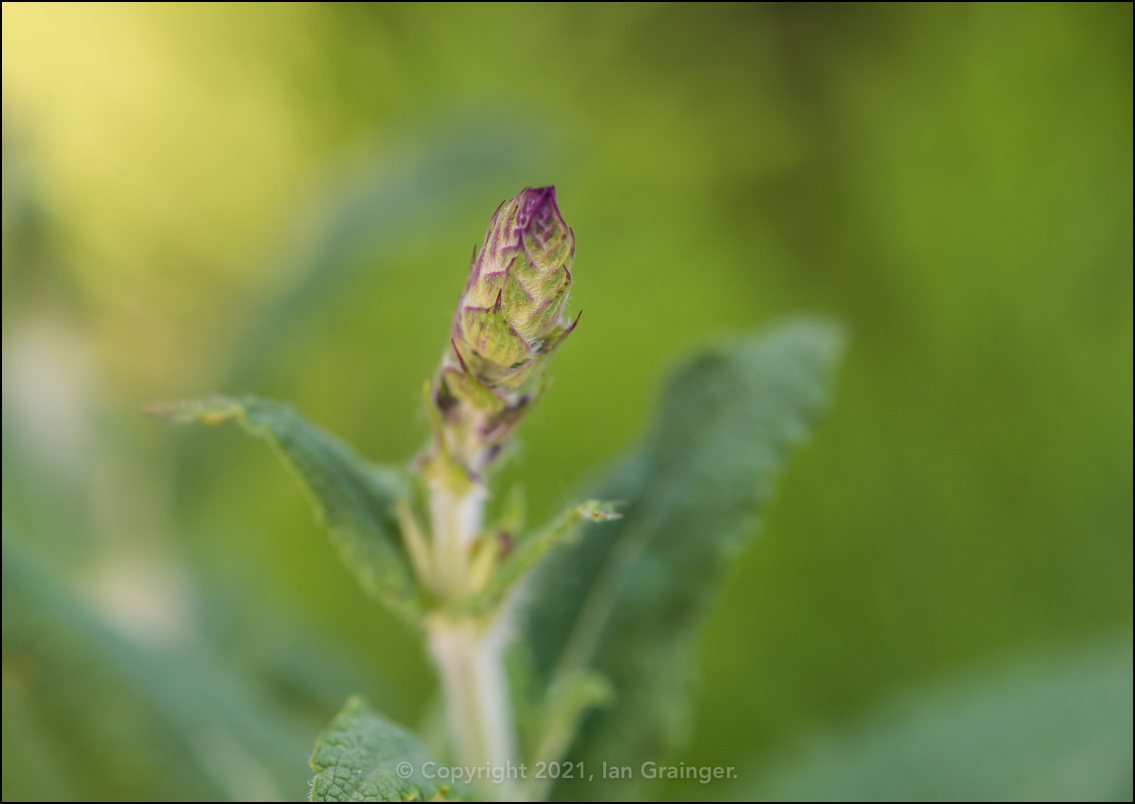 Budding Salvia - June 2021
I was very pleased to see that my Salvia (Salvia sylvestris) 'Blue Queen' had returned, and was sporting flower buds, as a couple of months ago it looked all brown and crispy after a particularly dry spell.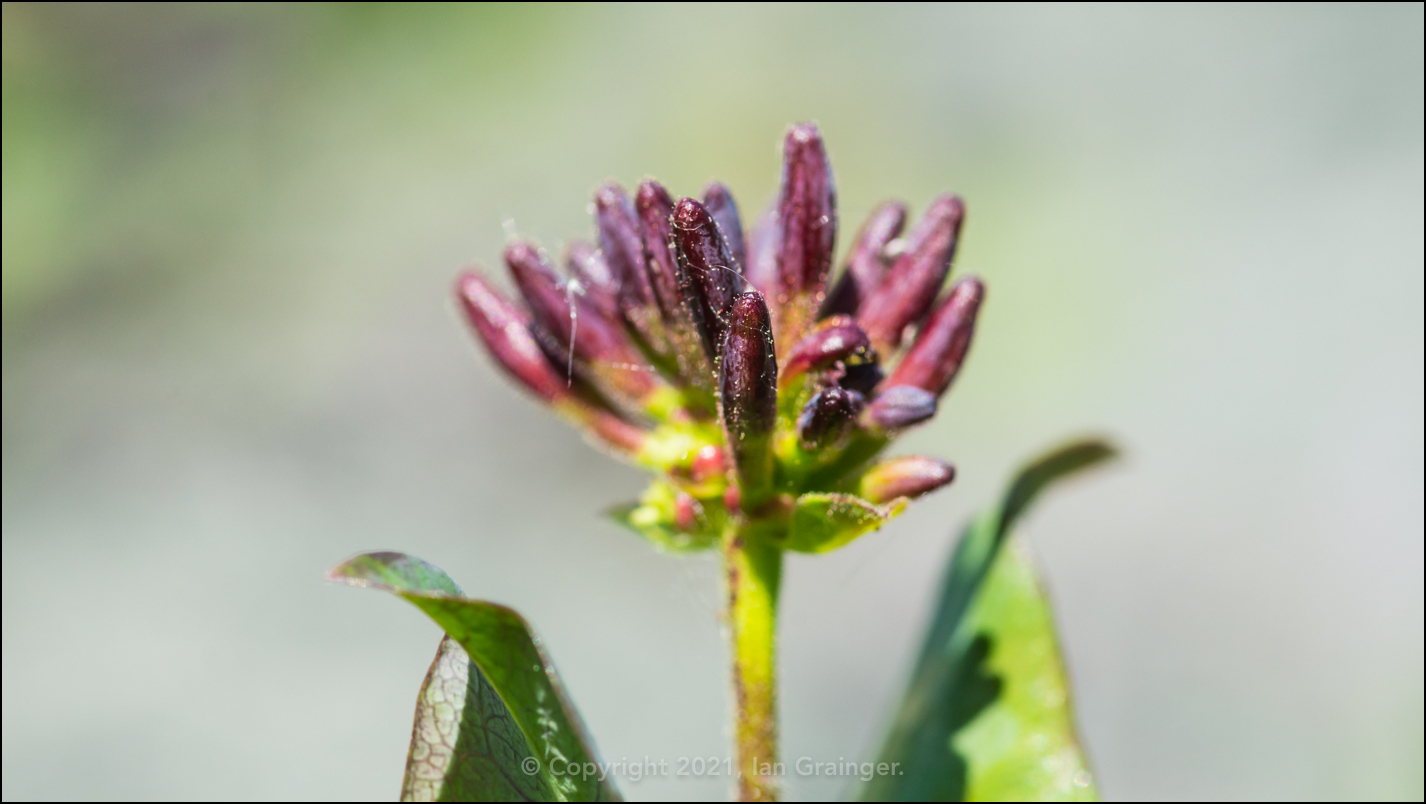 Budding Honeysuckle - June 2021
Finally, I know this is Honeysuckle, but I'm really hoping it is Honeysuckle 'Serotina' (Lonicera periclymenum) as it is a rather beautiful variety, and I know I planted it somewhere near to where I found these flower buds.
So this week I went with Scilla Peruviana as my Image of the Week simply because it was such a relief to see one of the plants I thought I'd lost last year flowering again...