Major Bees - June 2021
This week my photo shoot took place in the early morning sunshine of my garden. I'd been hoping for a bit of cloud cover to filter the bright sunshine, but my hopes were dashed.
My first and favourite snap of the morning came in the form of this wonderful little Mimulus 'Major Bees' (Mimulus x cultorum) bloom.
I remember we had a huge drift of them behind the garden shed when I was growing up, and I hadn't seen them since childhood. I couldn't resist purchasing a small plant when I saw them for sale earlier in the year, and was so pleased to see my first flower in what is probably approaching forty years.
Waterlilly - June 2021
I was also rather pleased to see that one of the Water Lily (Nymphaeaceae) plants in my patio barrel pond had begun to flower. It had missed last year, but was showing lots of lilypads and this lovely bloom this year around.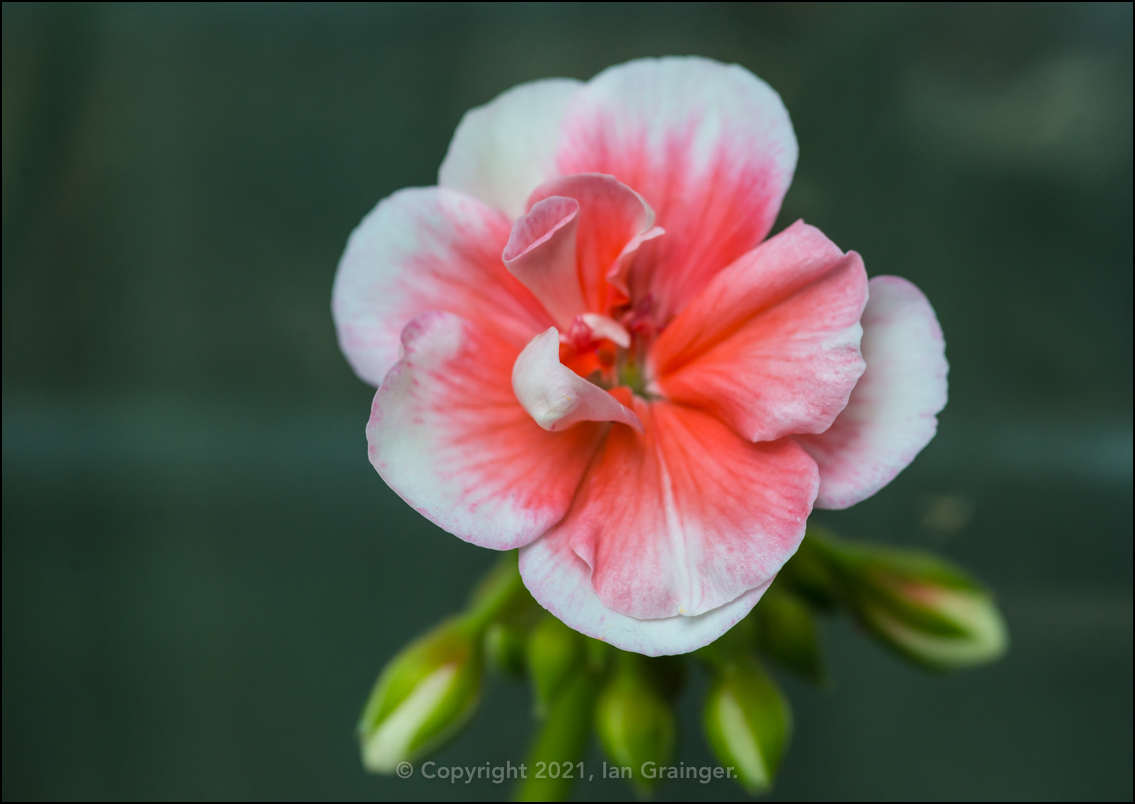 Salmon Princess - June 2021
I'd purchased these Geranium (Pelargonium) 'Salmon Princess' plants as plug plants, and hadn't got around to potting them up yet. They had begun flowering in my small grow house so would need moving on soon.
Southern Charm - June 2021
It was wonderful to see that my Verbascum 'Southern Charm' had returned for another season. I'd lost count of the number of times it had returned, but the flowers were getting smaller and smaller each year, so it was probably time to look for a replacement.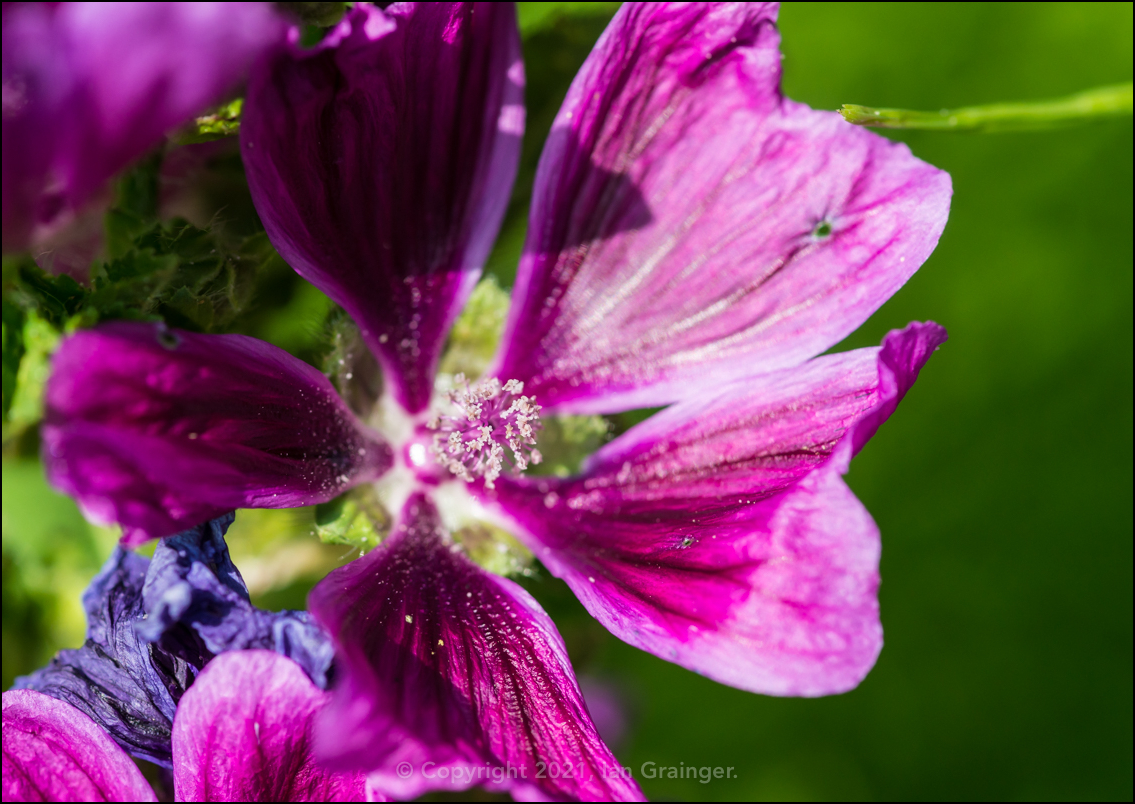 Mystic Merlin - June 2021
In sharp contrast, my original single Mallow (Malva sylvestris) 'Mystic Merlin' plant had spread. It was now growing out of its pot, and had jumped to other pots and the garden itself in the vicinity of the original plant.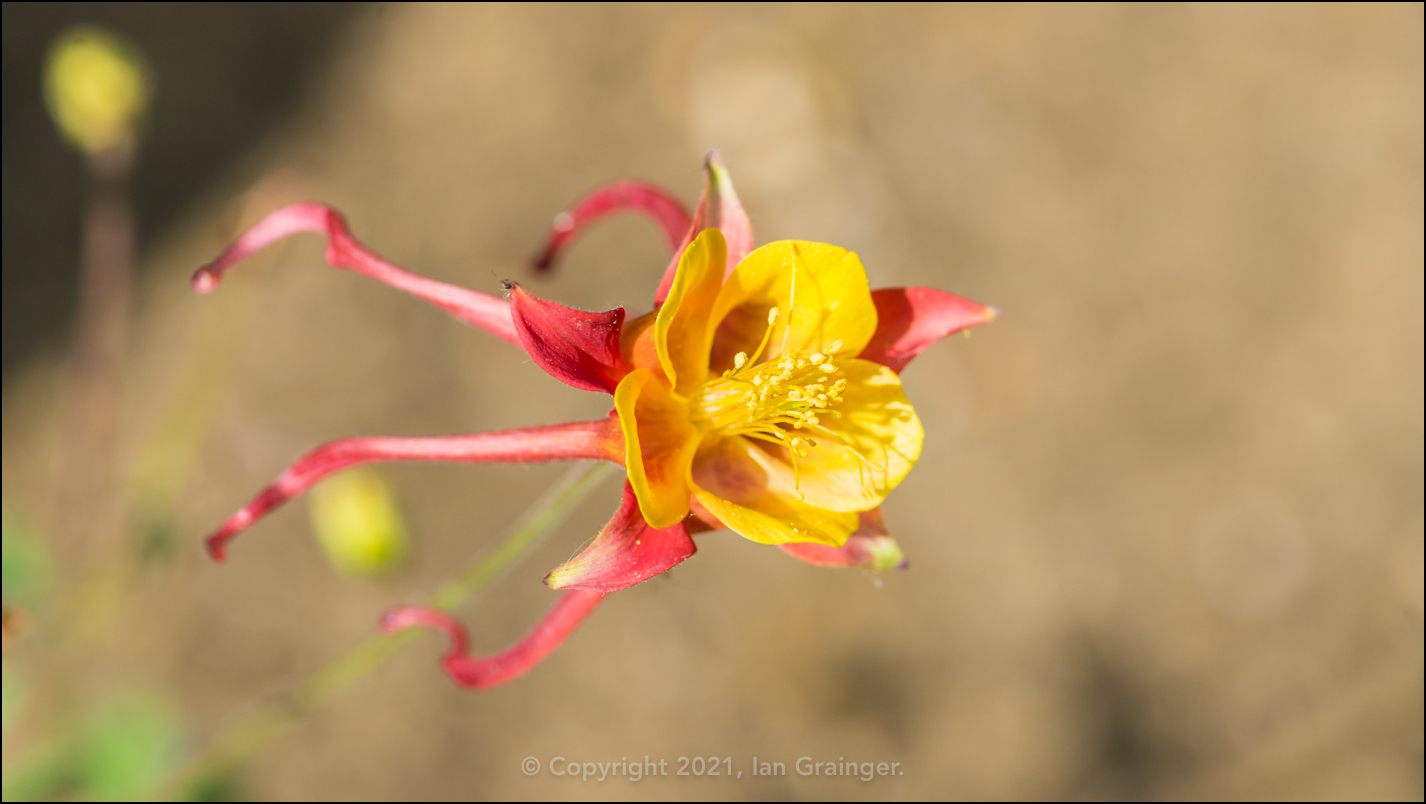 Granny's Bonnet - June 2021
Another plant that didn't seem to want to stay where it was planted was the Aquilegia (Aquilegia vulgaris). This one was growing in a crack between the paving stones on my garden steps.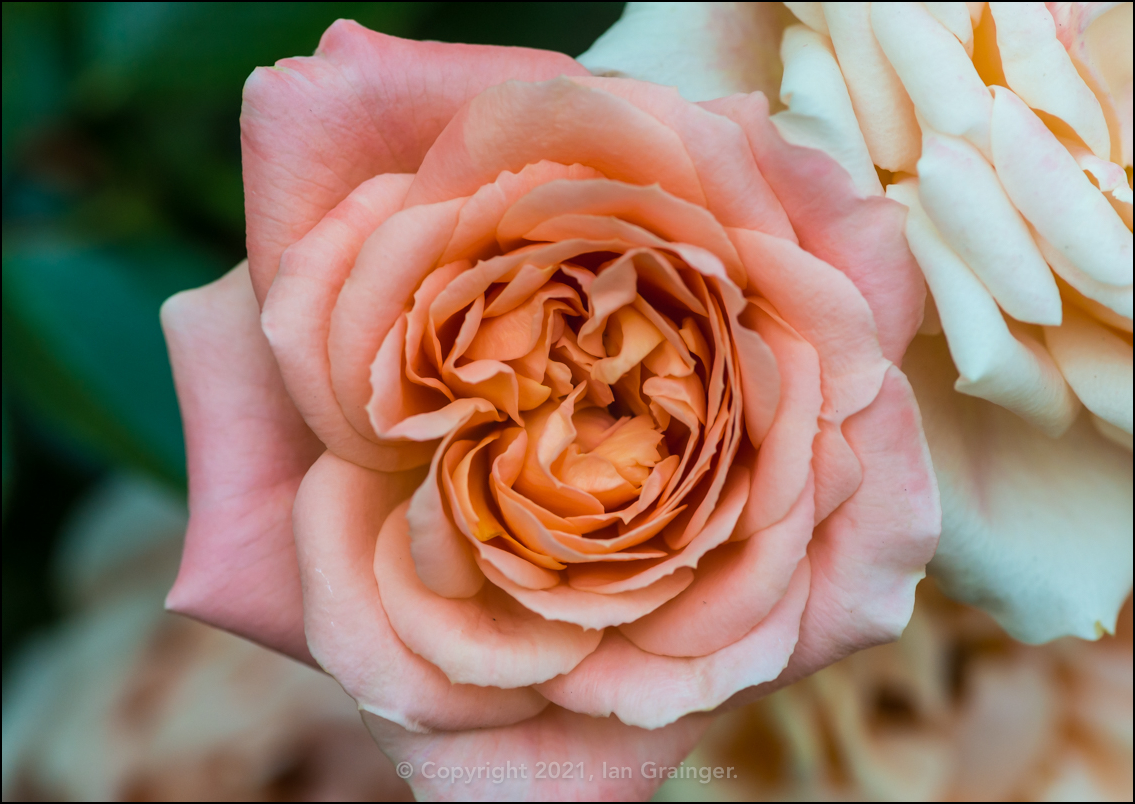 Sweet Dream - June 2021
The Roses (Rosa) seemed to be having a good year this year. Rosebush 'Sweet Dream' had more flowers than I'd ever seen before, and didn't look like slowing down production.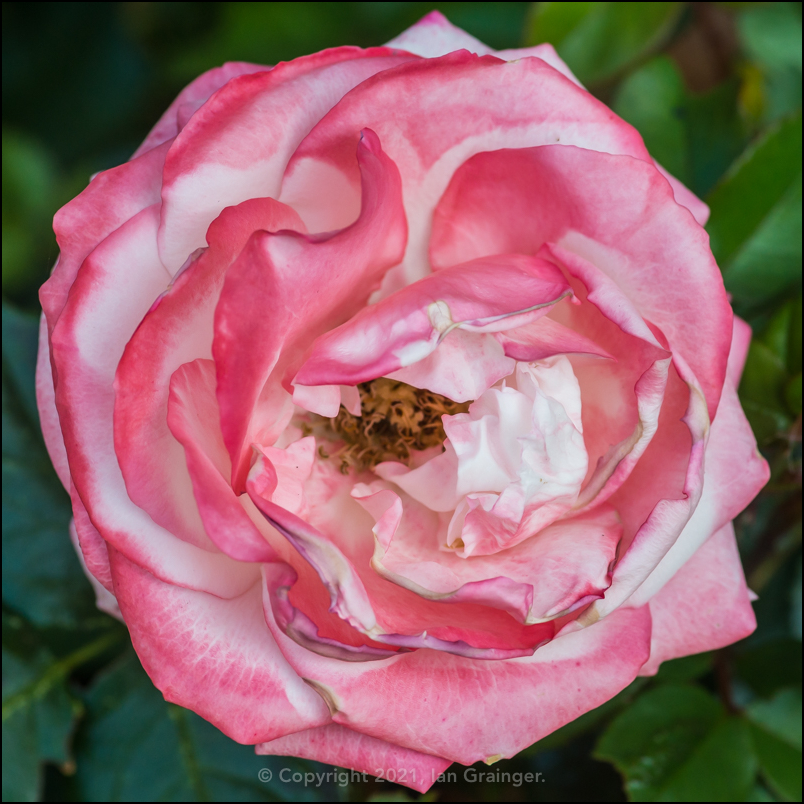 Nostalgia - June 2021
Rose 'Nostalgia' had produced two very large blooms, although both were a little lighter pink than I was anticipating.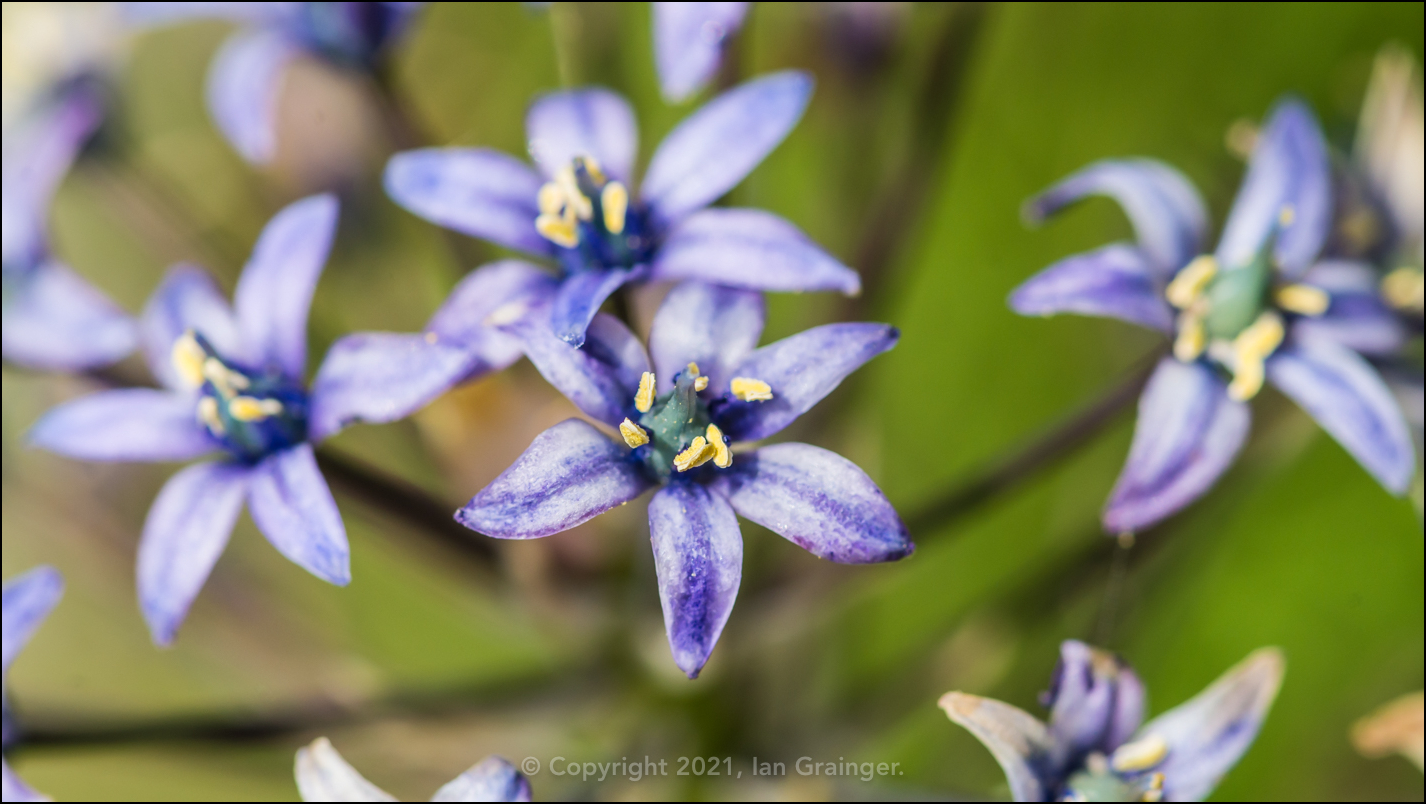 Portuguese Squill - June 2021
The Portuguese Squill (Scilla peruviana) had only been in bloom for about a fortnight, but the leaves were already dying back, and I wondered whether the bulbs needed lifting and dividing.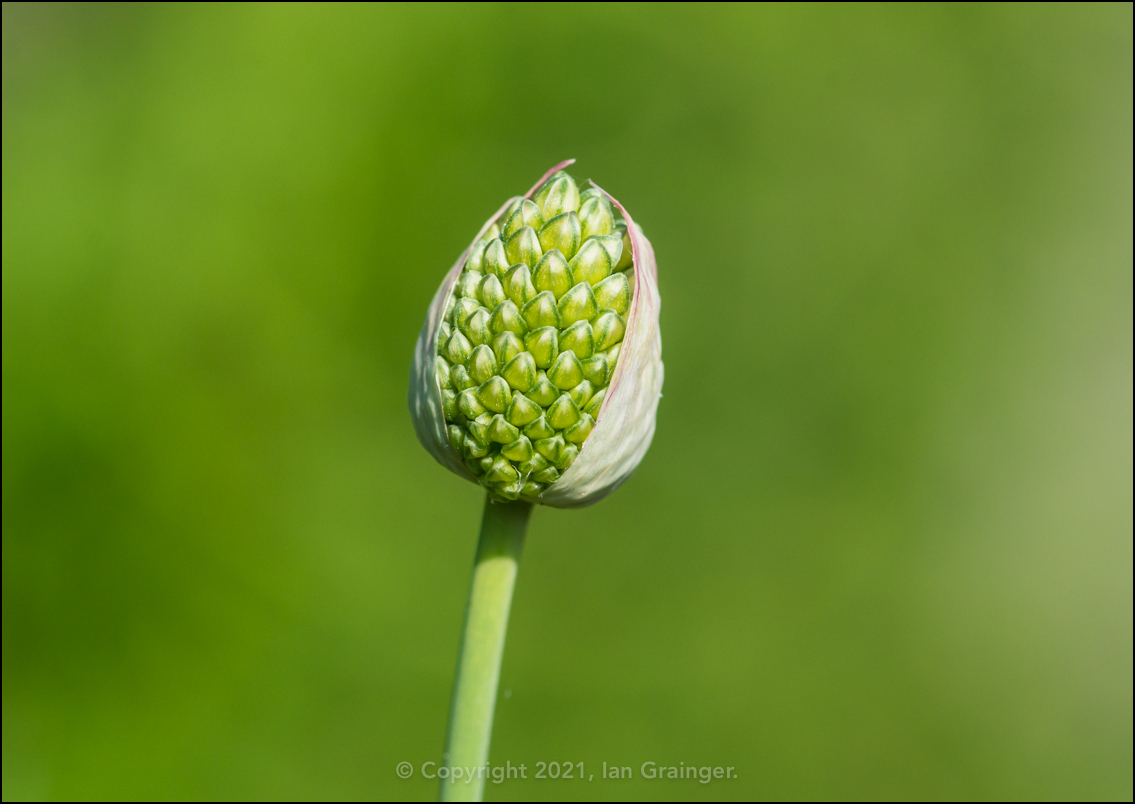 Budding Drumstick - June 2021
Finally, there were still new flowers to arrive in the garden, with the Drumstick Allium (Allium sphaerocephalon) flower buds finally appearing.
So this week I went with Major Bees as my Image of the Week as the flower brought back fond memories of childhood...