Herb Robert - May 2021
It was a bit of a breezy day for my photo shoot in dad's garden this week, and the threat of imminent rain meant I had to rush to grab my selection of images.
Probably the most difficult image to capture was this one of a small Herb Robert (Geranium robertianum) bloom which was blowing around in the wind rather frantically. I'm amazed that I managed to get such a sharp shot using flash at a shutter speed of only 1/200s!
Blooming Rhododendron - May 2021
It was wonderful to see the large showy Rhododendron blooms fully open after seeing their flower buds just beginning to open last week.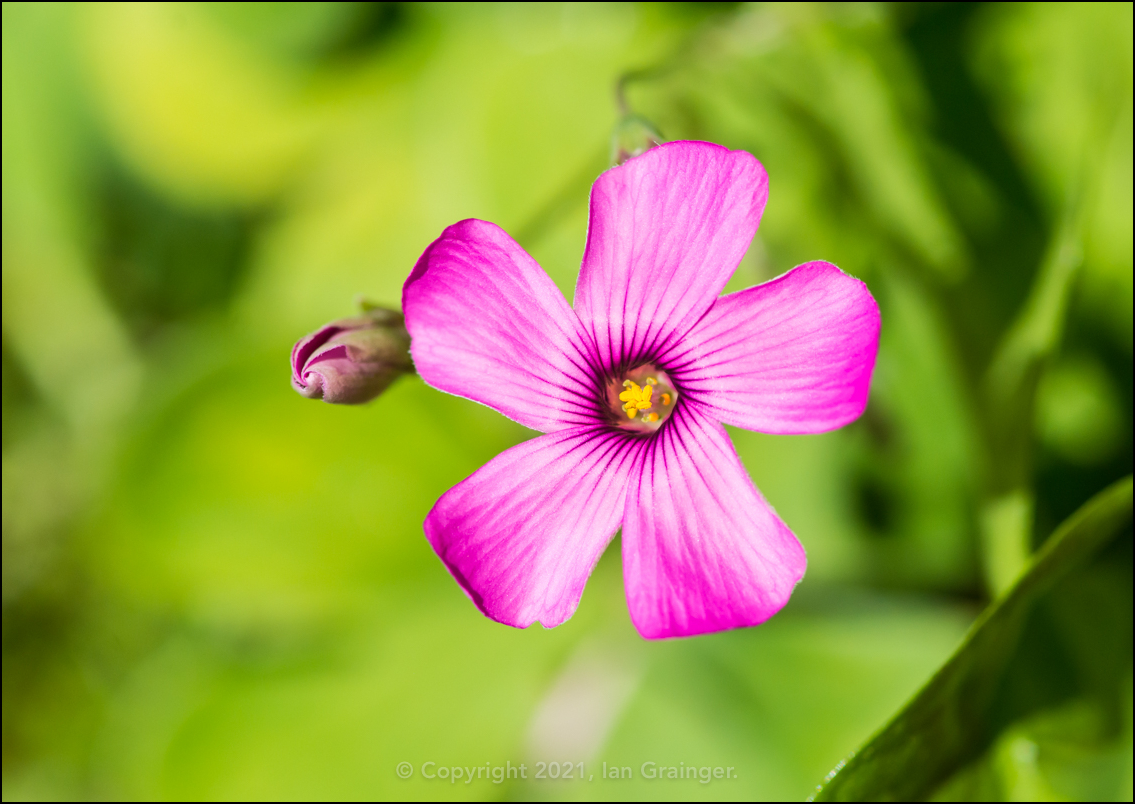 Oxalis - May 2021
Back in March you may remember seeing the mass of Oxalis leaves that had appeared in the garden? Well these pretty pink flowers are the resulting blooms that have emerged from the greenery.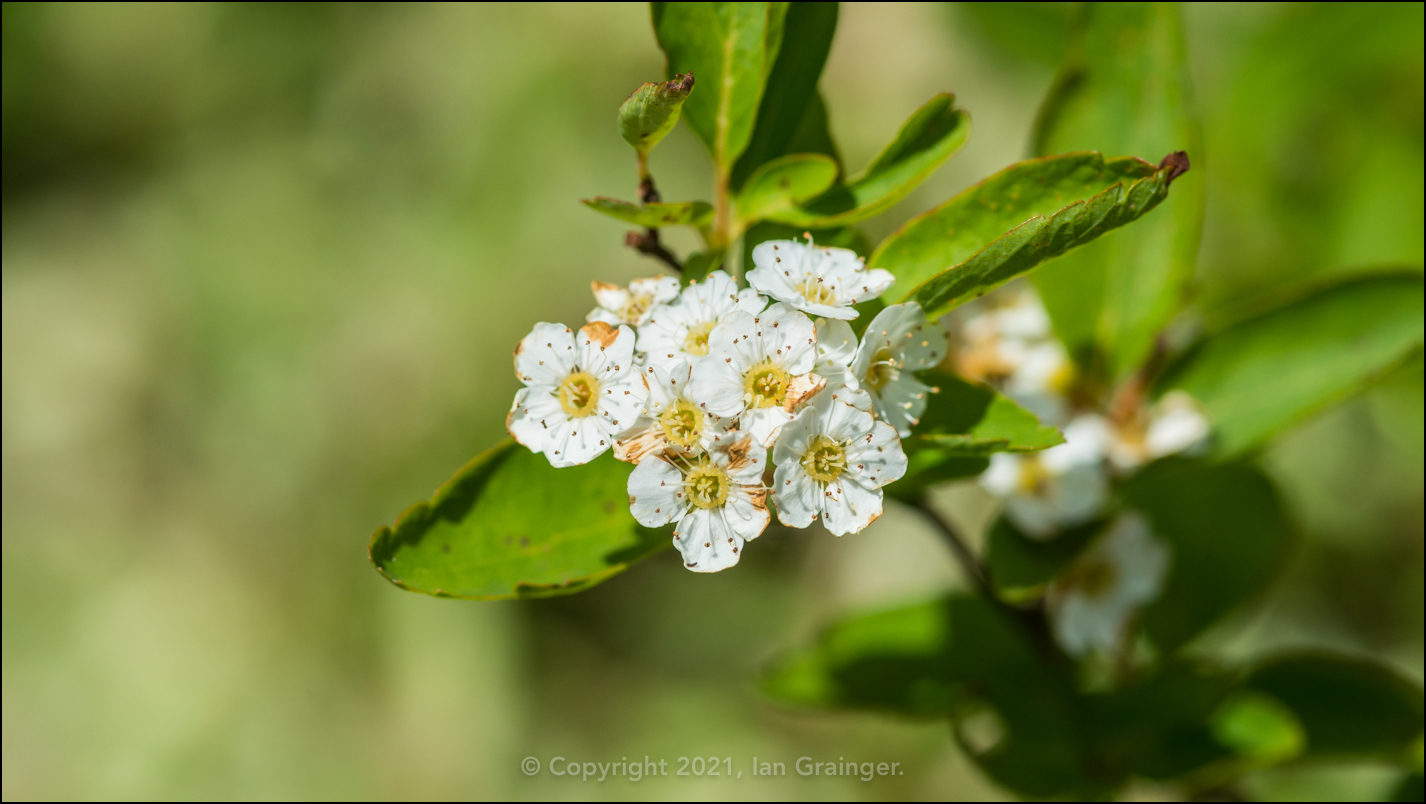 Spiraea Vanhouttei - May 2021
It was nice to see blossom returning to the Vanhoutte Spirea (Spiraea vanhouttei) bush, although it seemed to be arriving very late this year.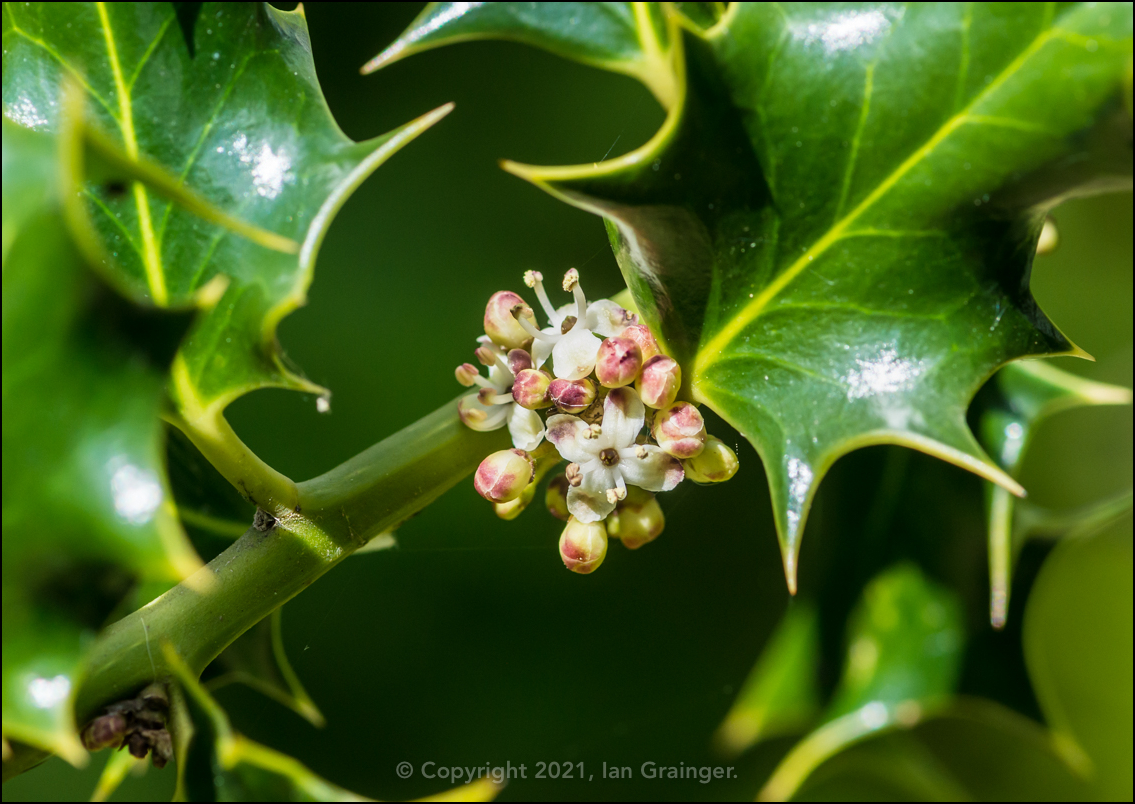 Holly Bush Blossom - May 2021
I wasn't used to seeing blossom on the Holly (Ilex) bushes, but it was a nice surprise when I did.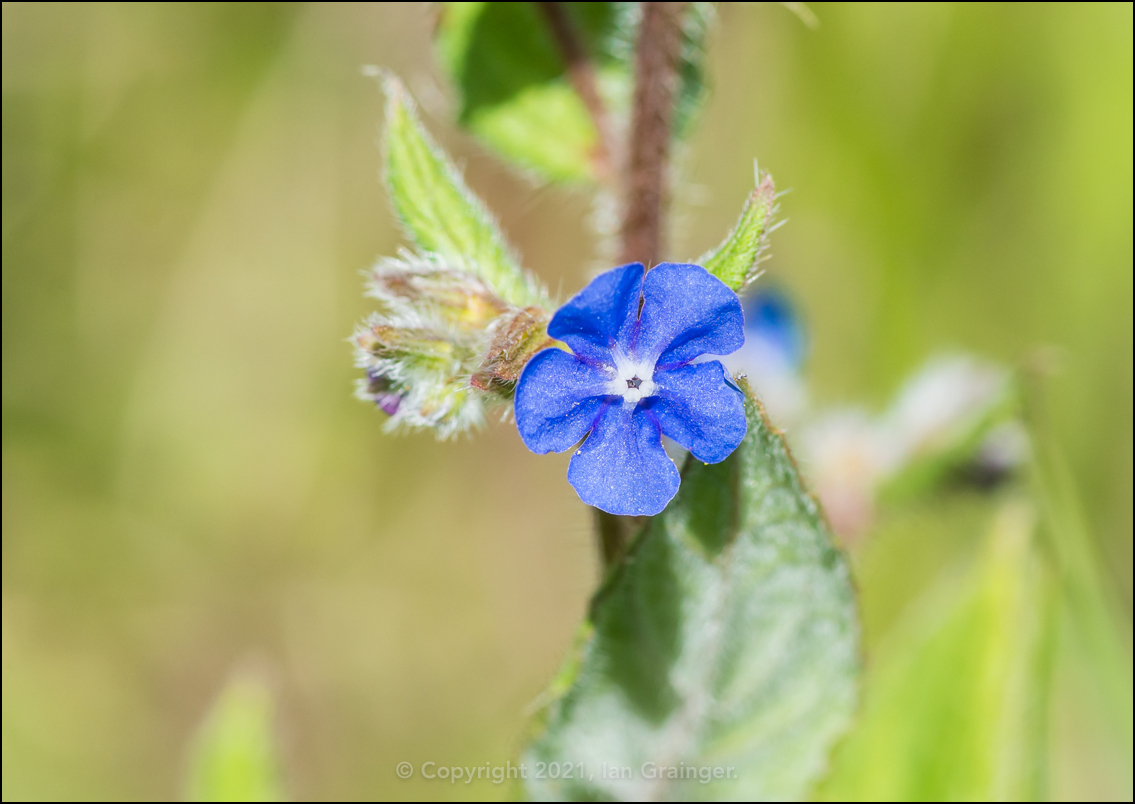 Green Alkanet - May 2021
The Green Alkanet (Pentaglottis sempervirens) plants continued to produce their very attractive blue flowers.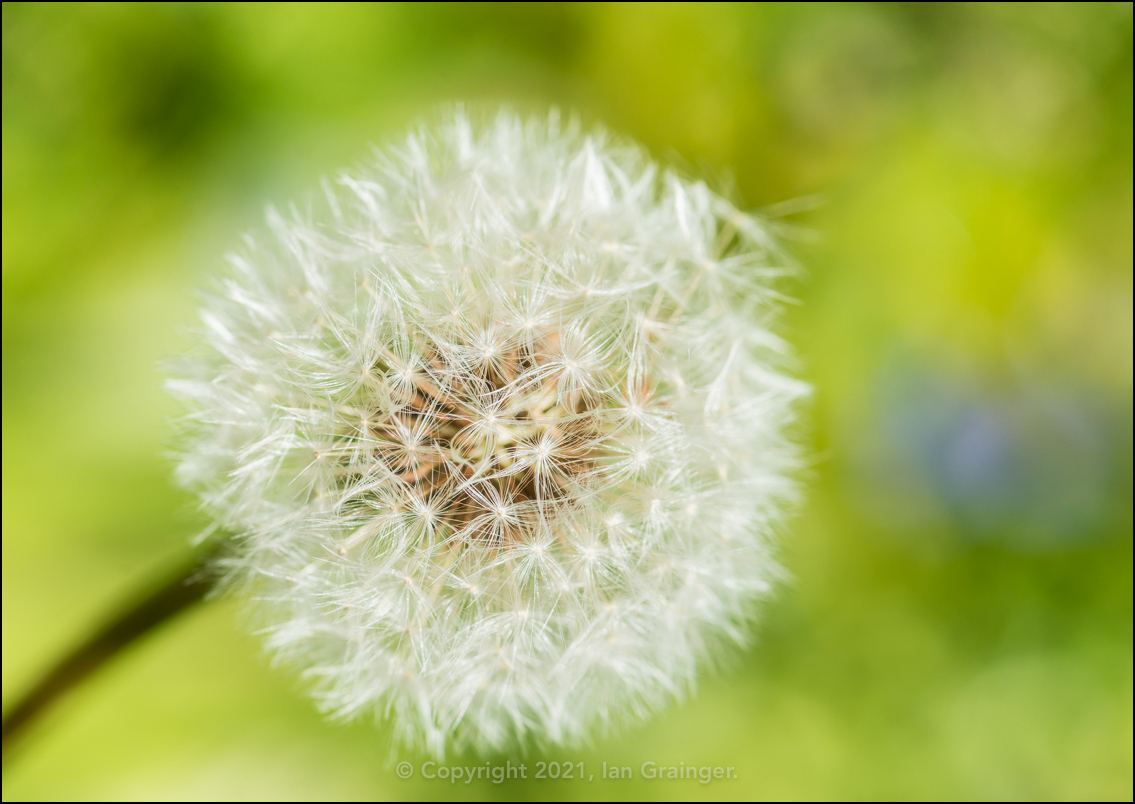 Full House - May 2021
In other weed related news, I was amazed to find this completely intact Dandelion (Taraxacum) clock, considering it was so windy!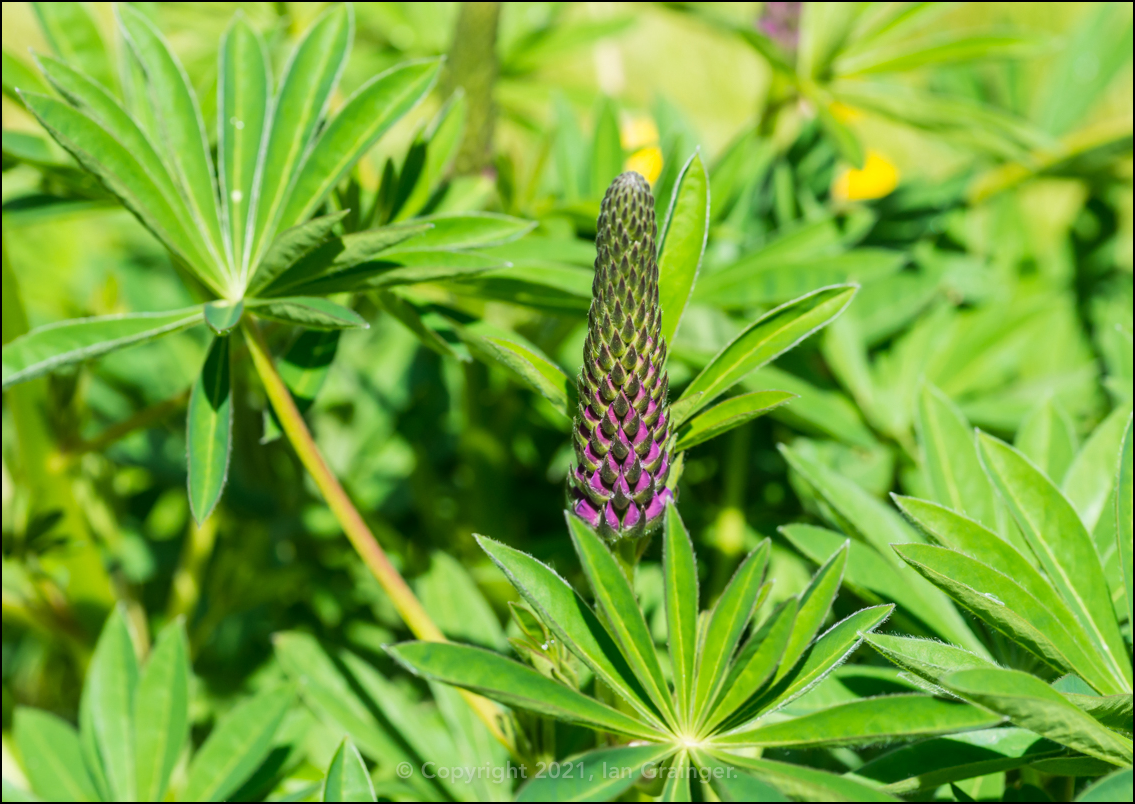 Lupin Beginnings - May 2021
If you remember last week, the Lupin (Lupinus) flower buds were beginning to take-off. Well this week they'd progressed even further, and I fully expected them to be in full flower by the time my next photo shoot took place.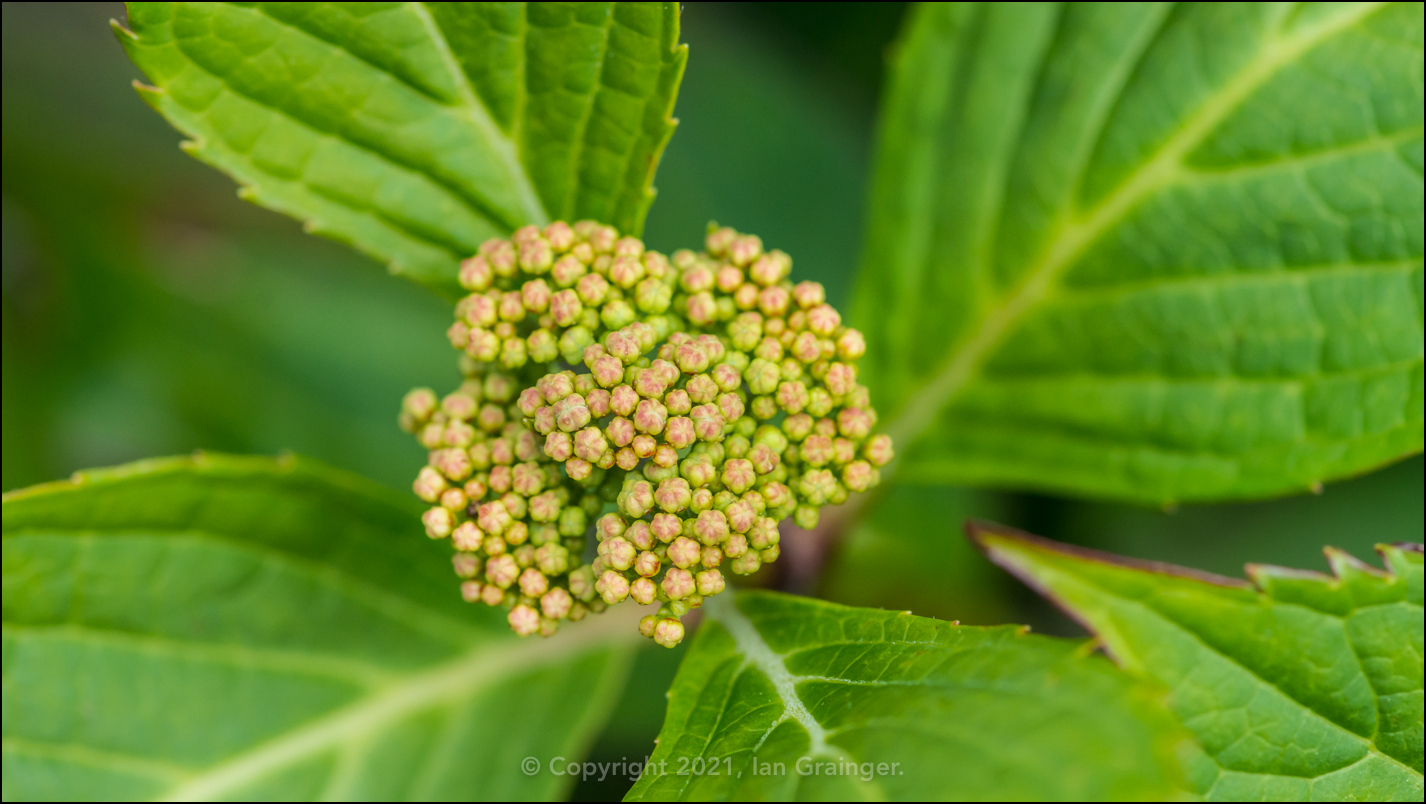 Budding Lacecap - May 2021
Meanwhile the Lacecap Hydrangea (Hydrangea macrophylla) bushes had begun to form their flower buds in readiness for another season of flowering.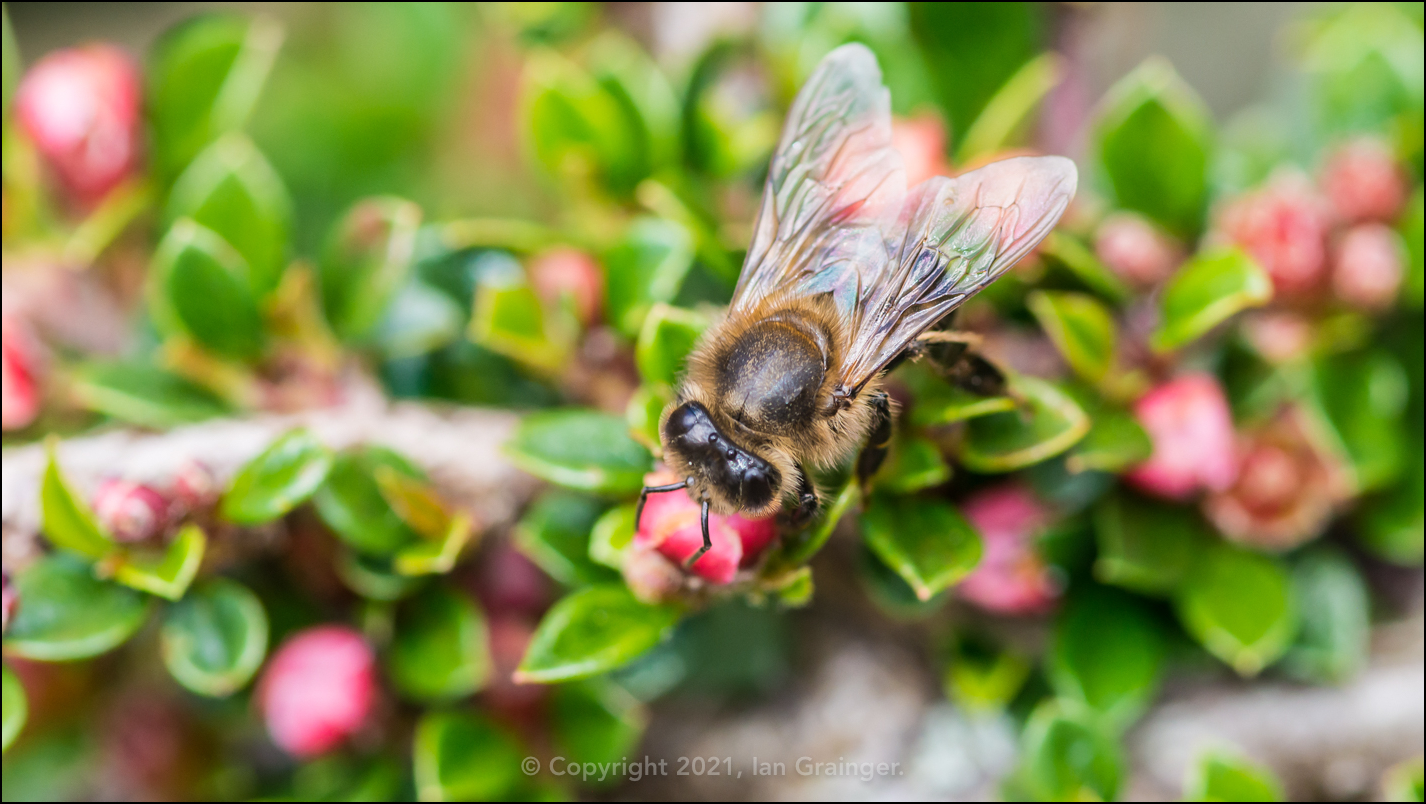 Honey Bee - May 2021
Finally, the Cotoneaster bushes had broken out into bloom and the Honey Bee (Apis mellifera) population was in its element. The buzzing sound as I stood taking this picture was rather wonderful!
So this week I went with Herb Robert as my Image of the Week simply because I thought I'd managed to grab a decent image under difficult conditions. The flower is quite pretty too...