Common Plume Moth - March 2021
It was a bright but overcast afternoon for my photo shoot in dad's garden this week, but with no wind or rain, it was the perfect weather for macro photography.
I found my first subject clinging to the garage door. I believe it is a Common Plume Moth (Emmelina monodactyla) and it's only the second time I've actually managed to photograph one.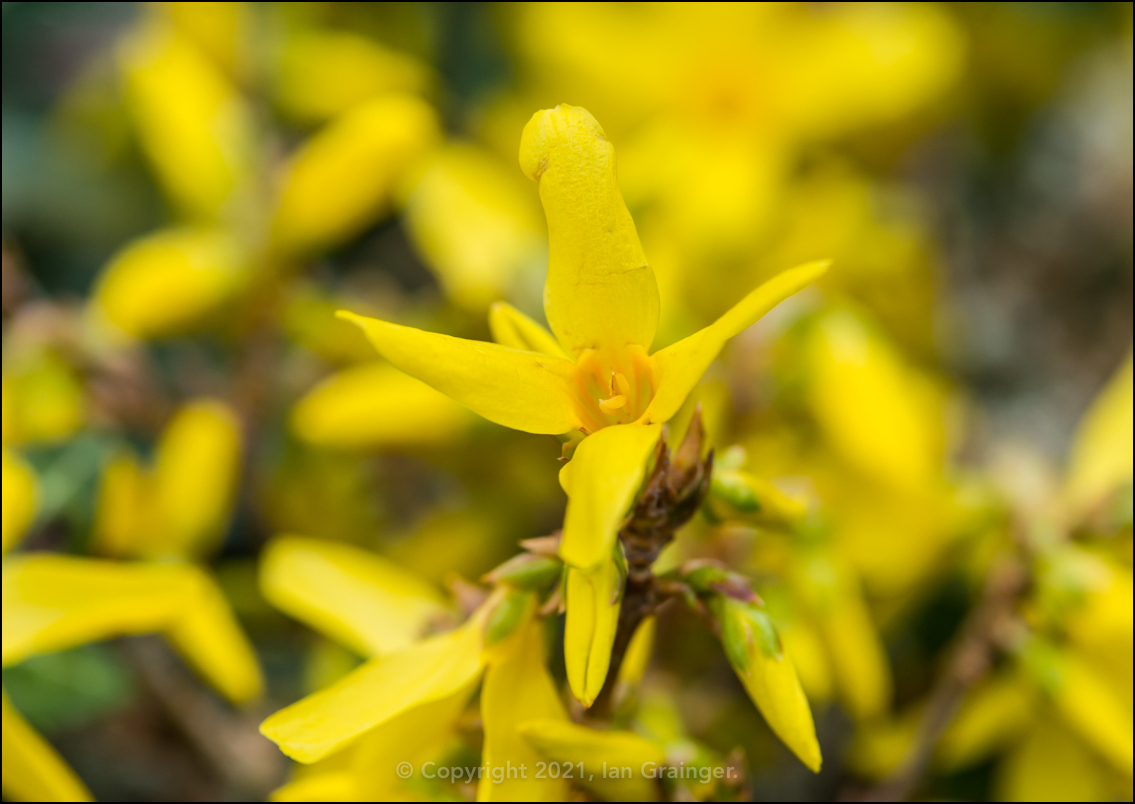 Forsythia - March 2021
It was the last week of winter but there was already a feeling that springtime had arrived. The Forsythia (Forsythia intermedia) bushes had burst into bloom, and there were little yellow flowers everywhere.
Forset Flame Flowers - March 2021
The Forest Flame (Pieris) bush had been covered in flower buds since November last year, and this week they began to open to reveal their dainty looking floral contents.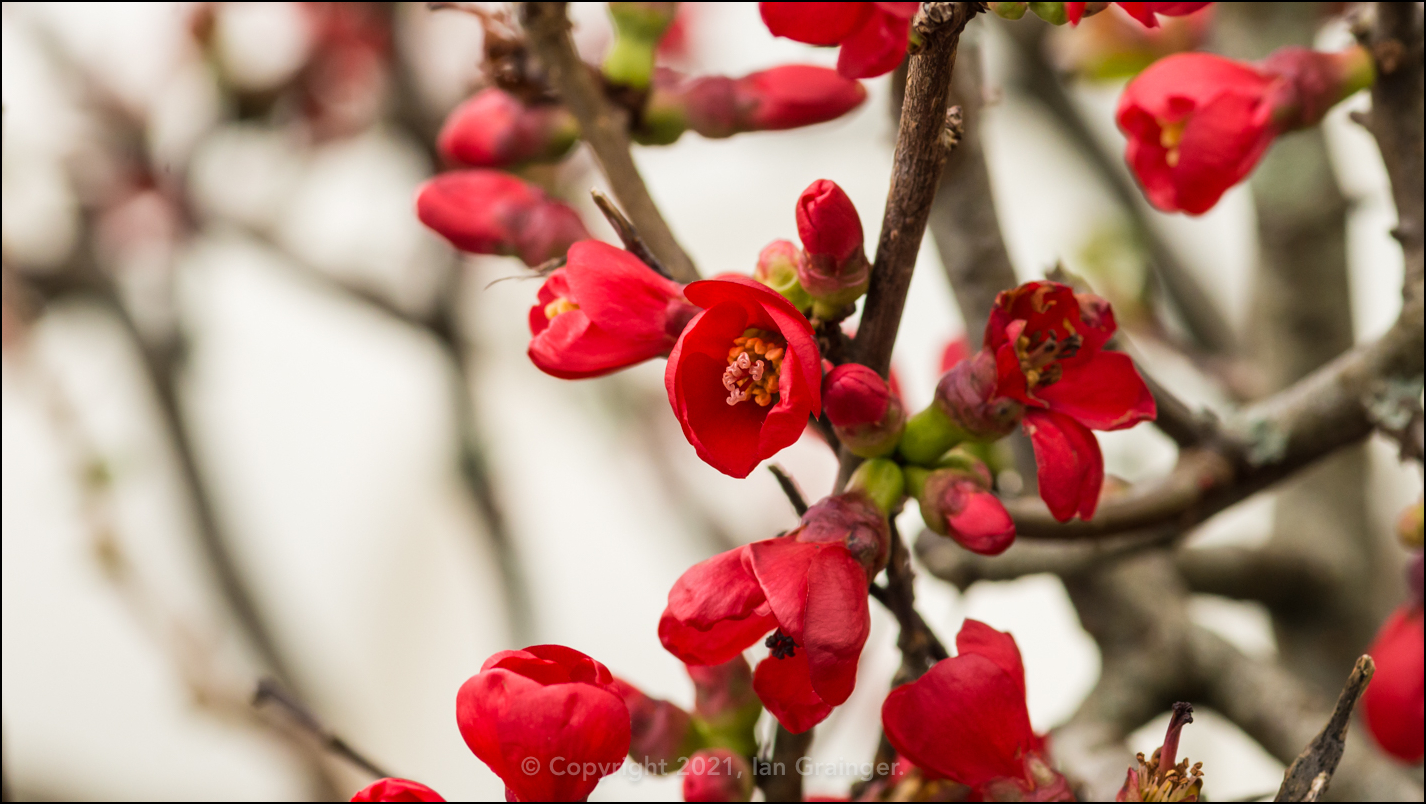 Japanese Quince - March 2021
The Ornamental Quince (Chaenomeles) bushes had also broken out in a rash flowers, with this deep red variety being my favourite.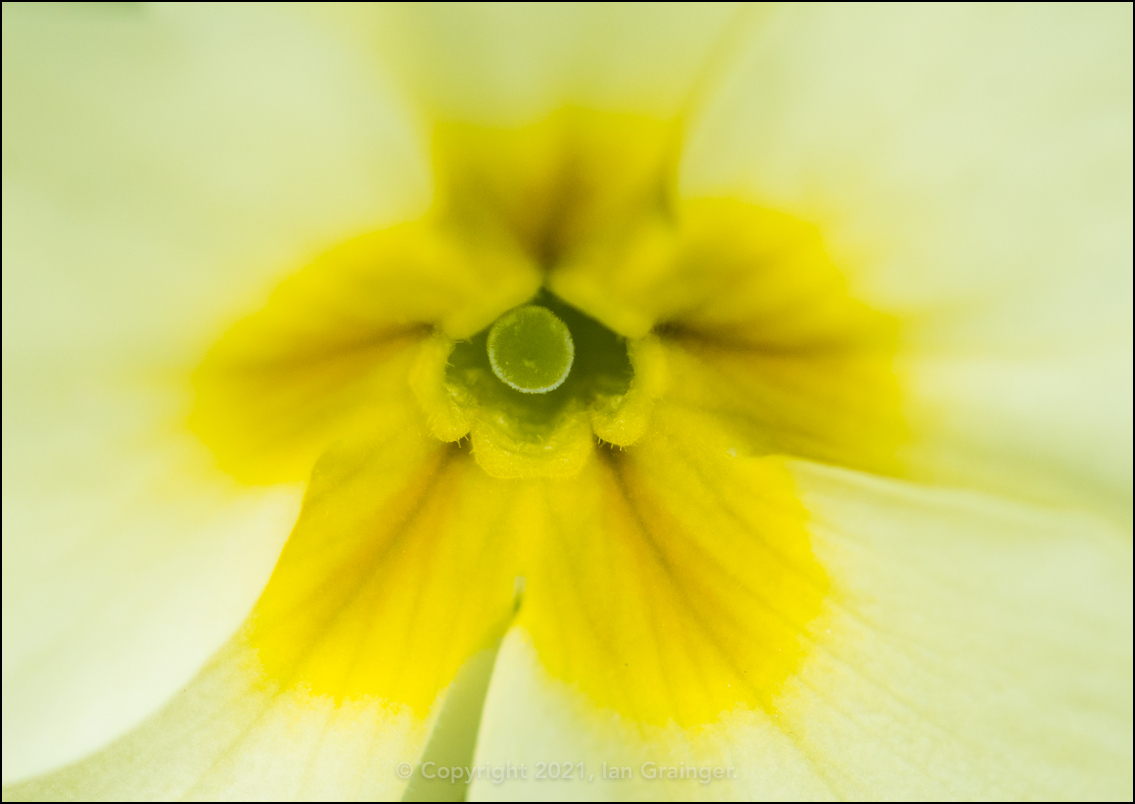 English Primrose - March 2021
It always felt like spring when the first of the English Primroses (Primula vulgaris) appeared, and this was the first one this year.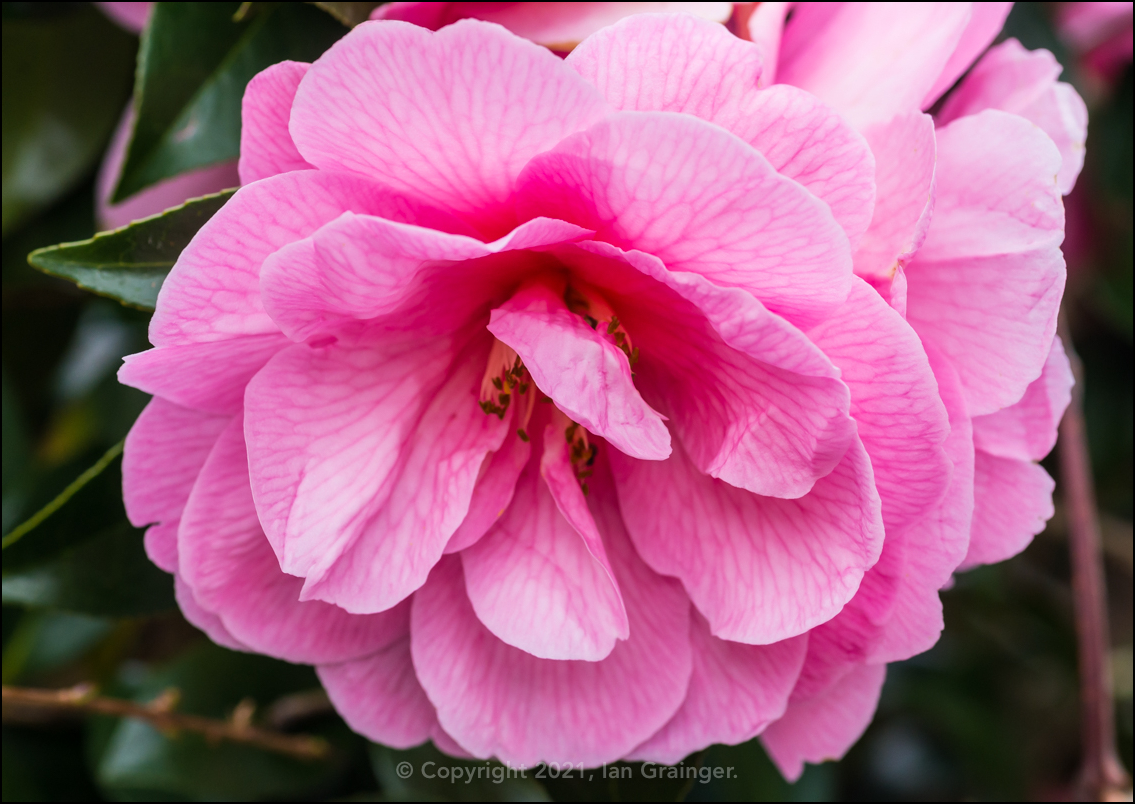 Camellia - March 2021
The Camellia bush continued to put on a lovely display with its large pink blooms being the showiest in the garden at the moment.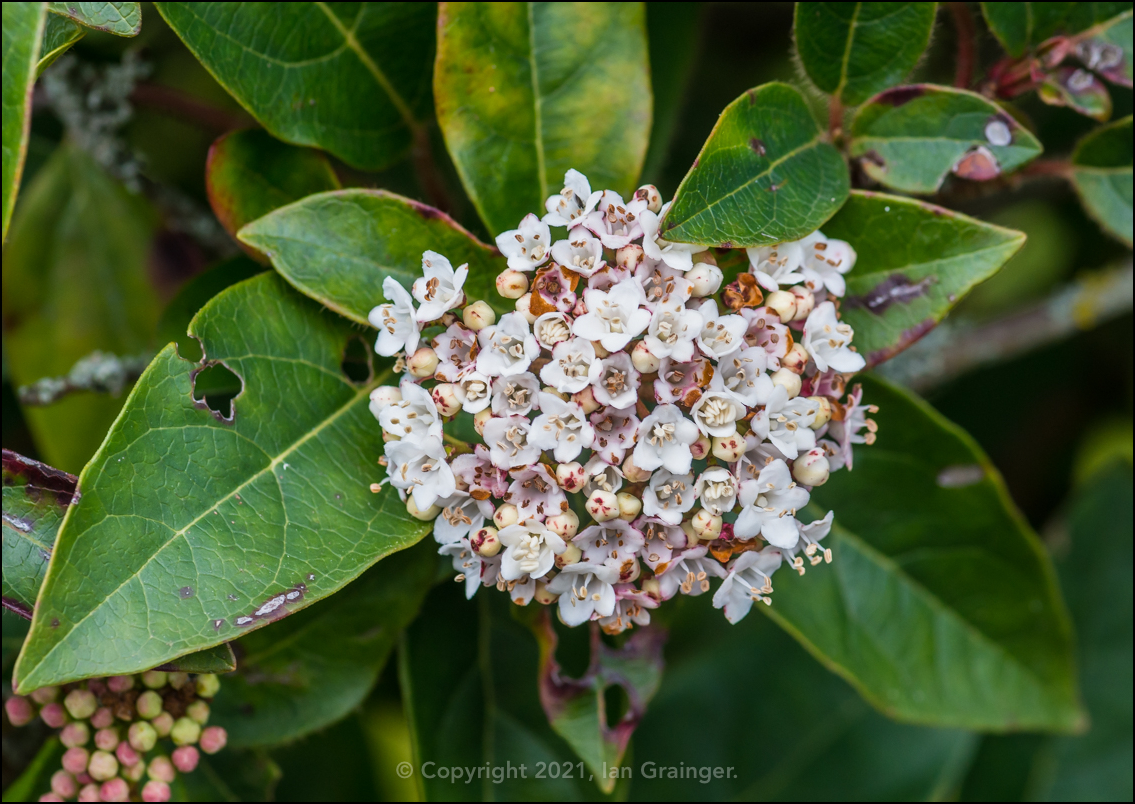 Viburnum Blossom - March 2021
The Viburnum bush continued to blossom, and there were still lots of flower buds left to open. However, there were worrying signs that something had been nibbling away at the leaves, and I had my fingers crossed that it wasn't the same culprit that had almost destroyed the bush previously.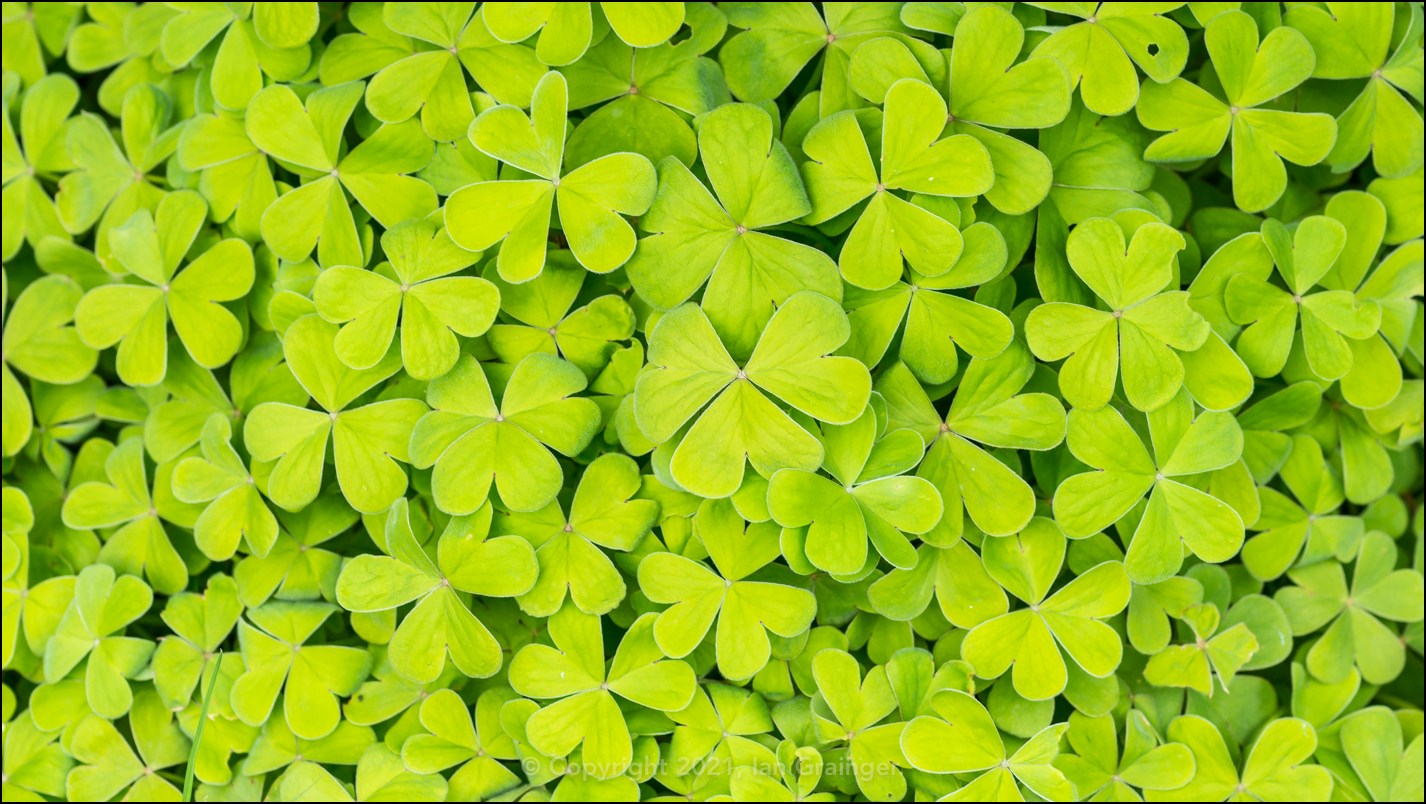 Oxalis Everywhere - March 2021
Finally there was a very large patch of Oxalis leaves that had appeared from nowhere, and I was really looking forward to seeing if any flowers appeared from them!
So this week I went with Common Plume Moth as my Image of the Week simply because it was an interesting subject that I'd only photographed once before...