Rear View Dahlia - October 2019
As we move into October, I still haven't had the opportunity to pick up my camera and take a few photographs. Therefore, this week's crop of images are brought to you from October back in 2019.
Autumn is always a favourite time of year for me, and it's always nice to see which flowers are hanging on after summer has past. For instance, this Dahlia 'Bishop of Llandaff' was looking almost as pretty from behind as it was from the front.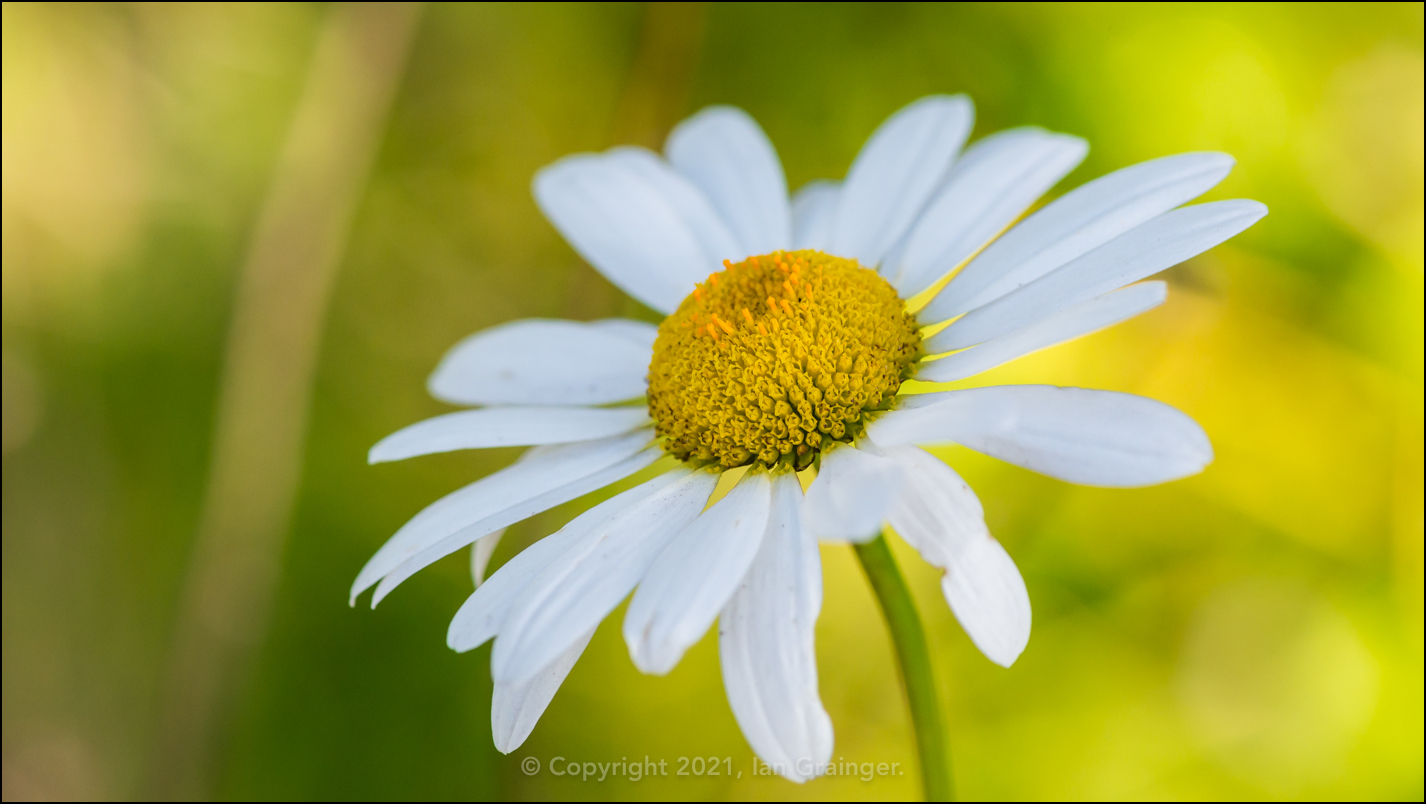 Oxeye Daisy - October 2019
Oxeye Daisies (Leucanthemum vulgare) are real troopers of the flower garden, appearing in the springtime and often flowering well into autumn, and sometimes winter if it's warm enough.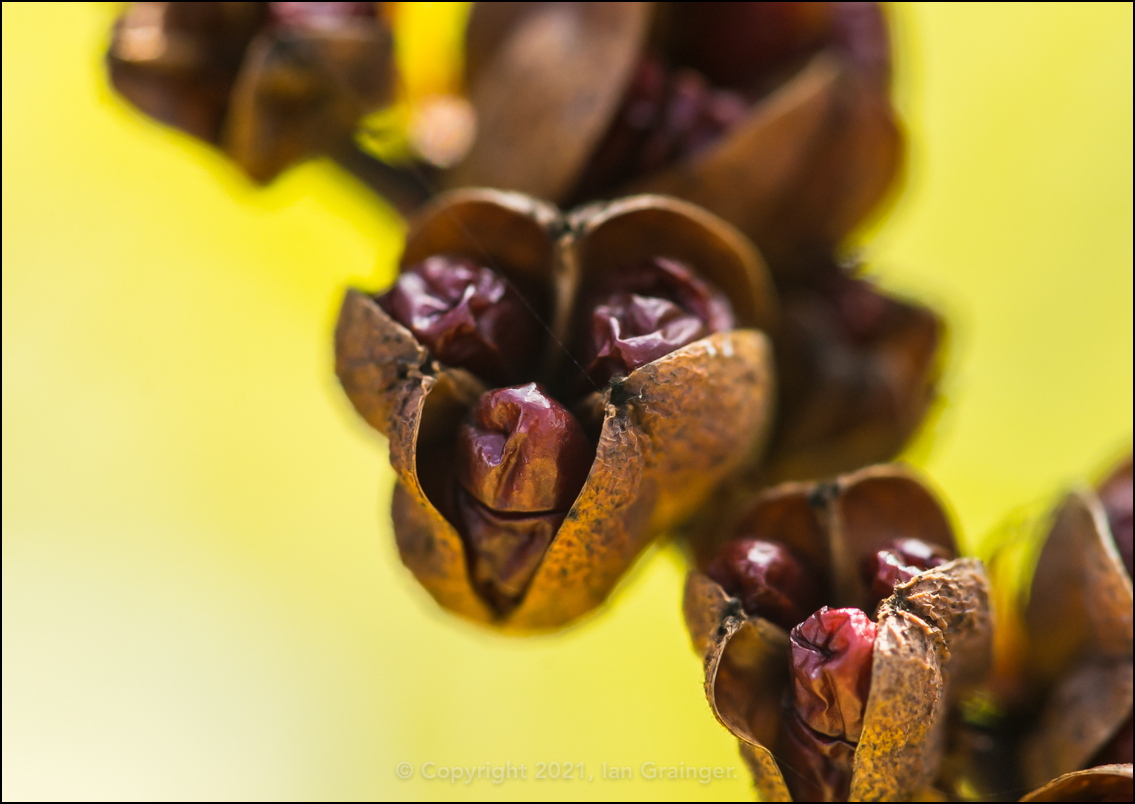 Crocosmia Pod - October 2019
One of the reasons I love autumn so much is because there are some interesting things to photograph that don't exist in other seasons. These Crocosmia (Crocosmia curtonus) 'Lucifer' seed pods always make for a decent photo opportunity for instance.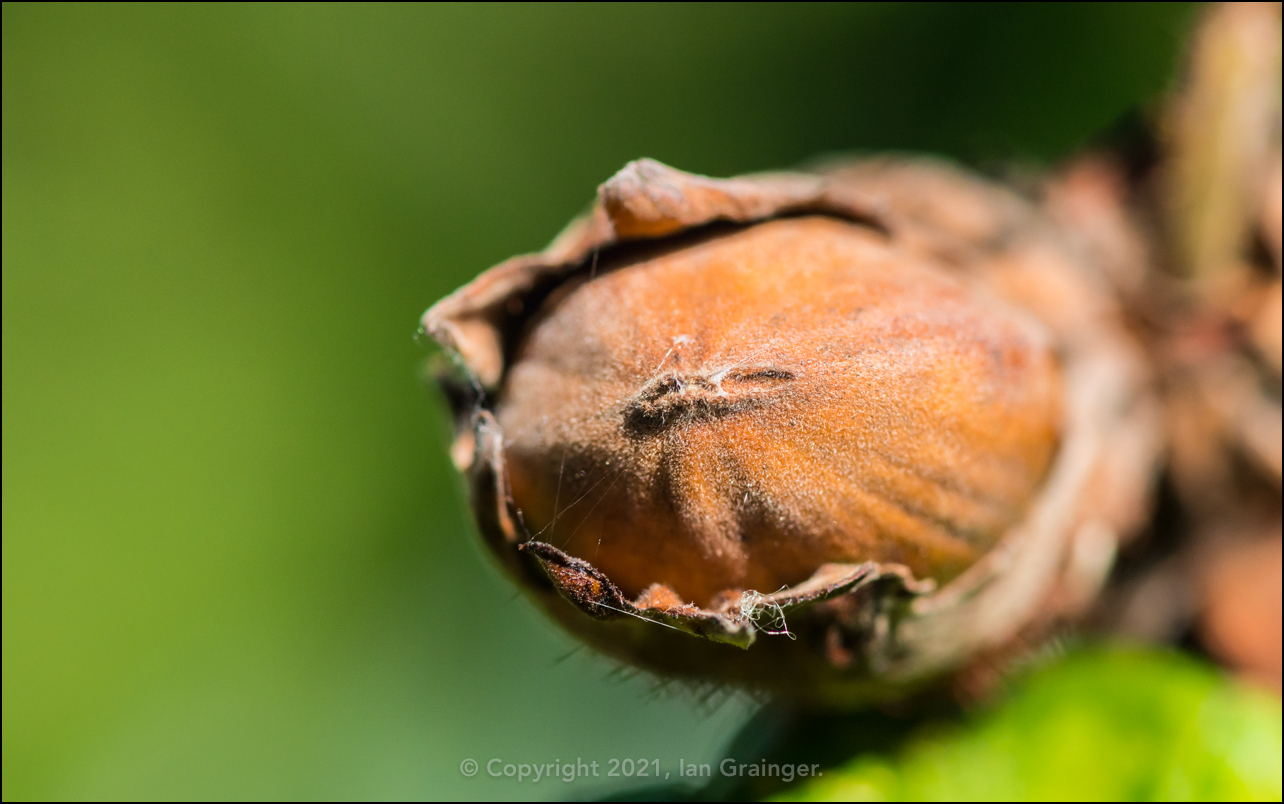 Hazelnut - October 2019
It's always great when the Corkscrew Hazel (Corylus avellana 'Contorta') tree gets a good crop of hazelnuts, although you've got to be quick to get a picture of them as the Squirrels steal them away as soon as they're edible.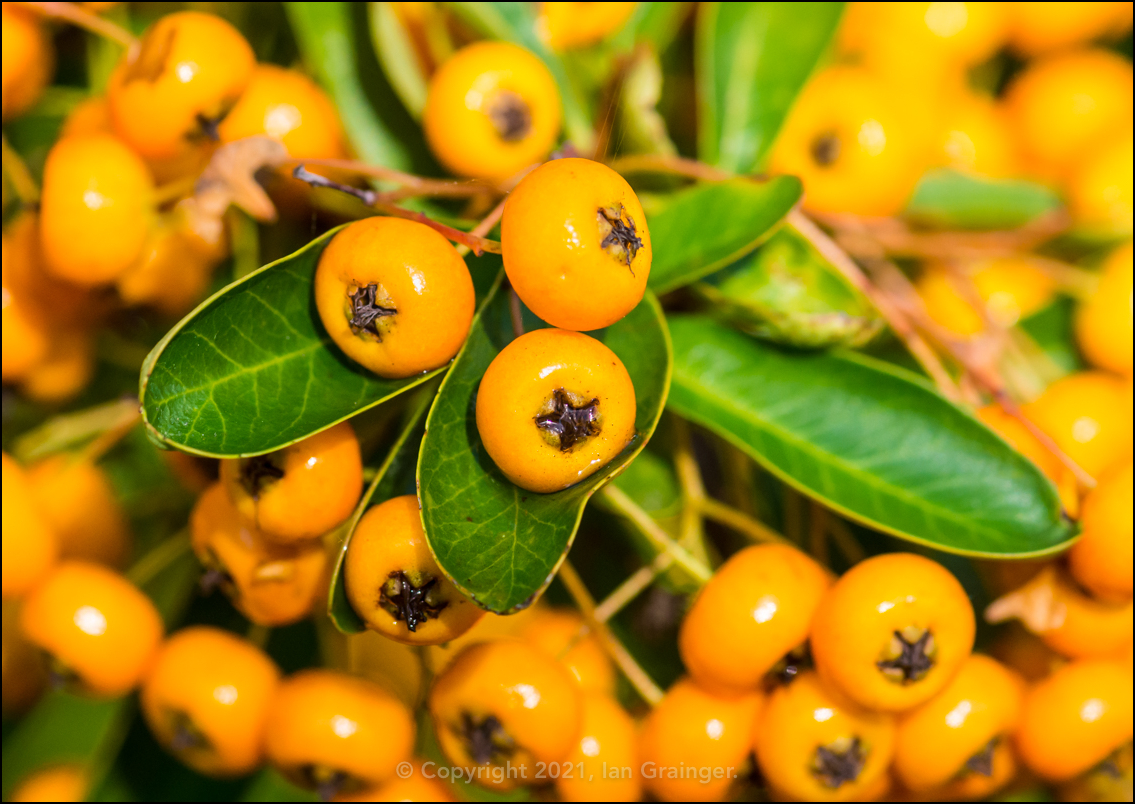 Berry Platform - October 2019
The Firethorn bush (Pyracantha) bush berries make for a wonderfully colourful addition to the garden, although again, you have to be quick to shoot them once the Blackbird (Turdus merula) population realise that they're good enough to eat.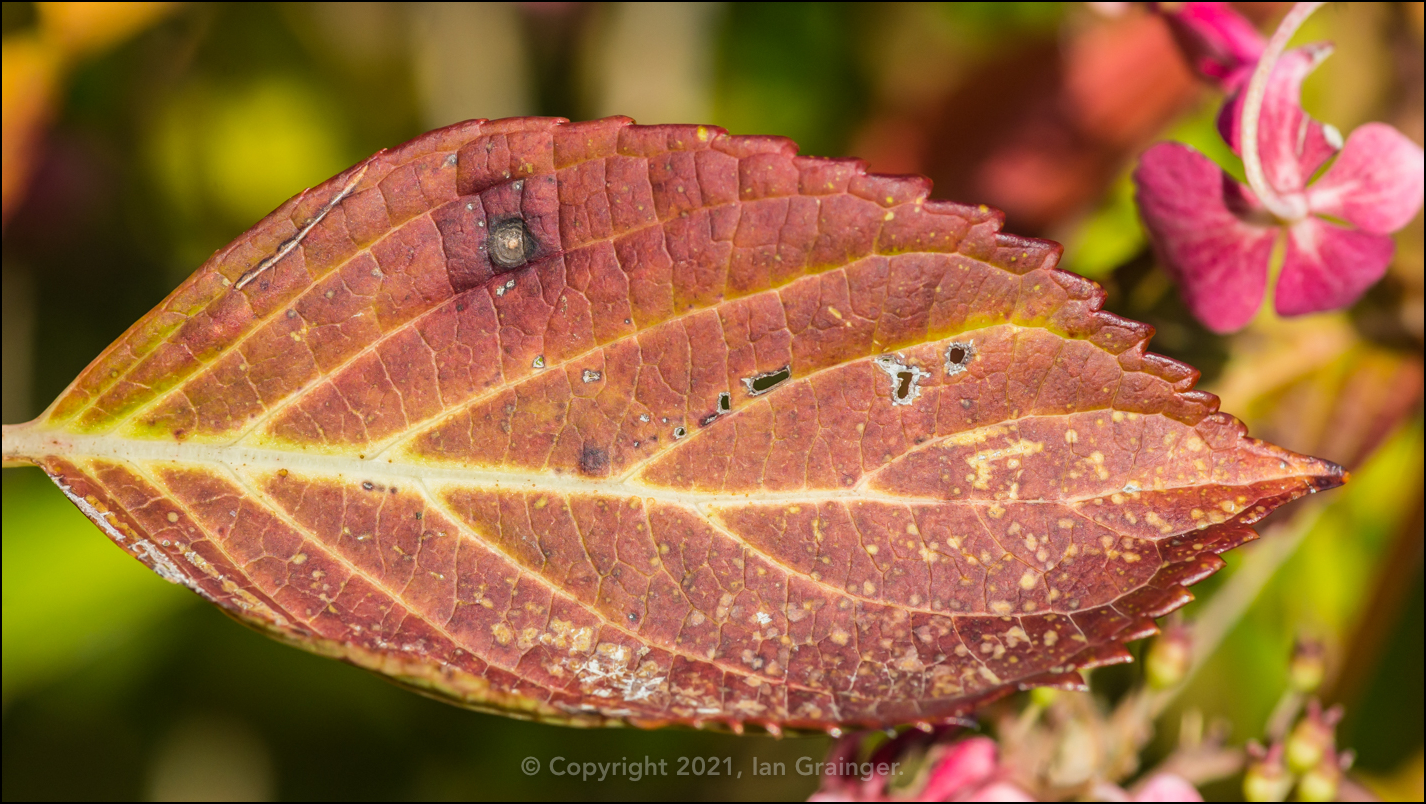 Hydrangea Leaf - October 2019
Finally, it's always a pleasure to see the colourful Lacecap Hydrangea (Hydrangea macrophylla) bush leaves appear.
So this week I went with Rear View Dahlia as my Image of the Week simply because we often don't view the back of flowers, and don't realise that they can be pretty too...