Common Wasp - October 2016
I can't believe that I'm still posting photos from my archives, and haven't picked up my camera in over a month. So this week I'm transporting you back to my archives from October 2016.
Last week I posted a favourite Garden Spider (Araneus diadematus) photo of mine, and this week I'm posting what is one of my favourite Common Wasp (Vespula vulgaris) photos.
I really loved how the gorgeous warm autumn colours of the Acer palmatum leaves made a great surrounding for the Wasp.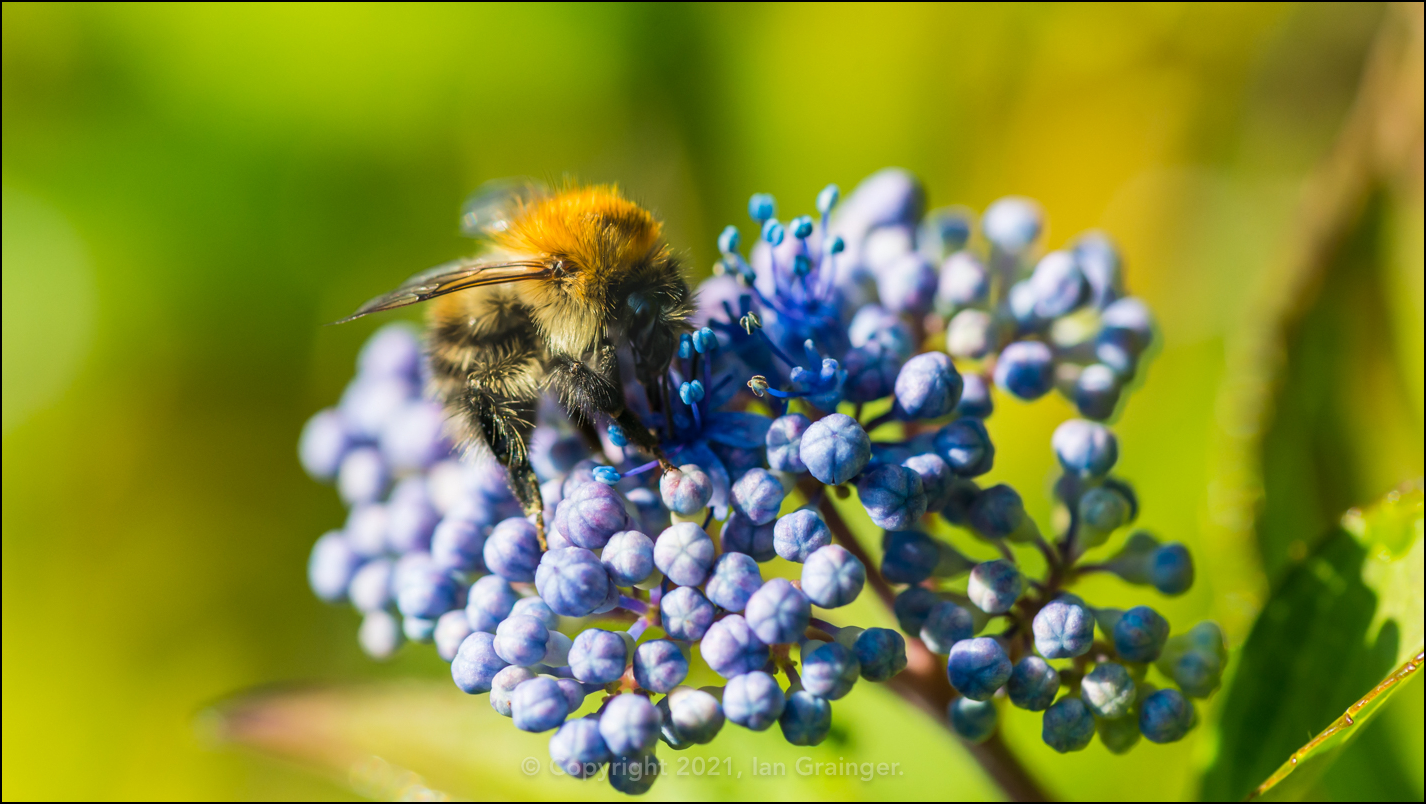 Bumblebee - October 2016
Looking back, there seemed to be a lot more insect activity then than there is at the moment. This Bumblebee (Bombus) was enjoying the delights of a late flowering Lacecap Hydrangea (Hydrangea macrophylla) bush.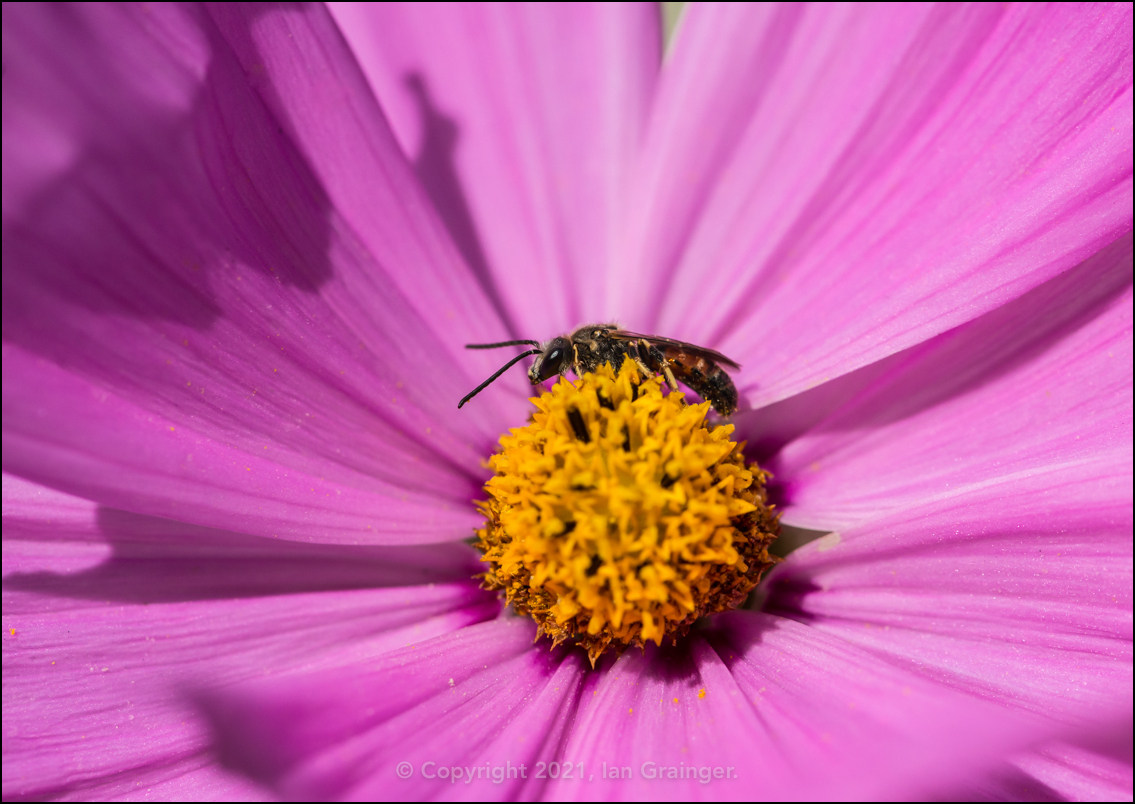 Small Bee - October 2016
I have no idea what species this small Bee was, but it was certainly enjoying the bright purple Cosmos blooms that were still going strong in my garden that year.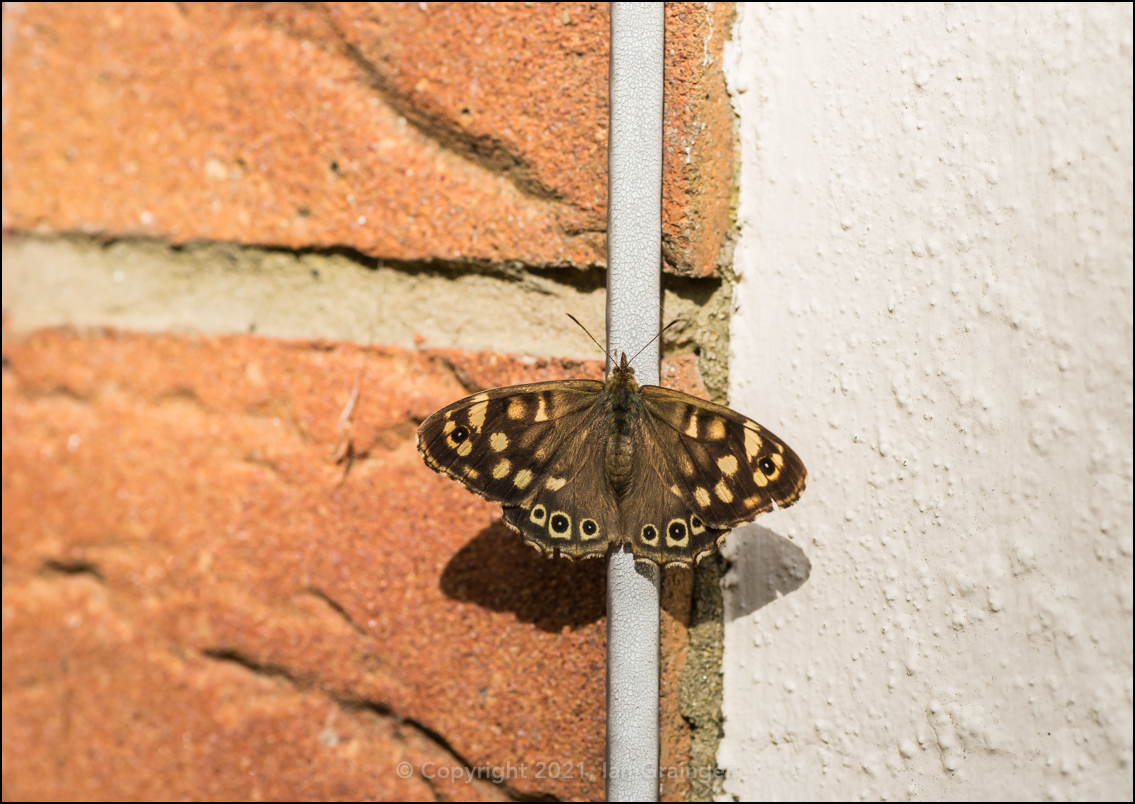 Speckled Wood - October 2016
Another late visitor to my garden, or rather my house, was this Speckled Wood Butterfly (Pararge aegeria), which seemed to be quite enamoured with the cable supplying my satellite feed!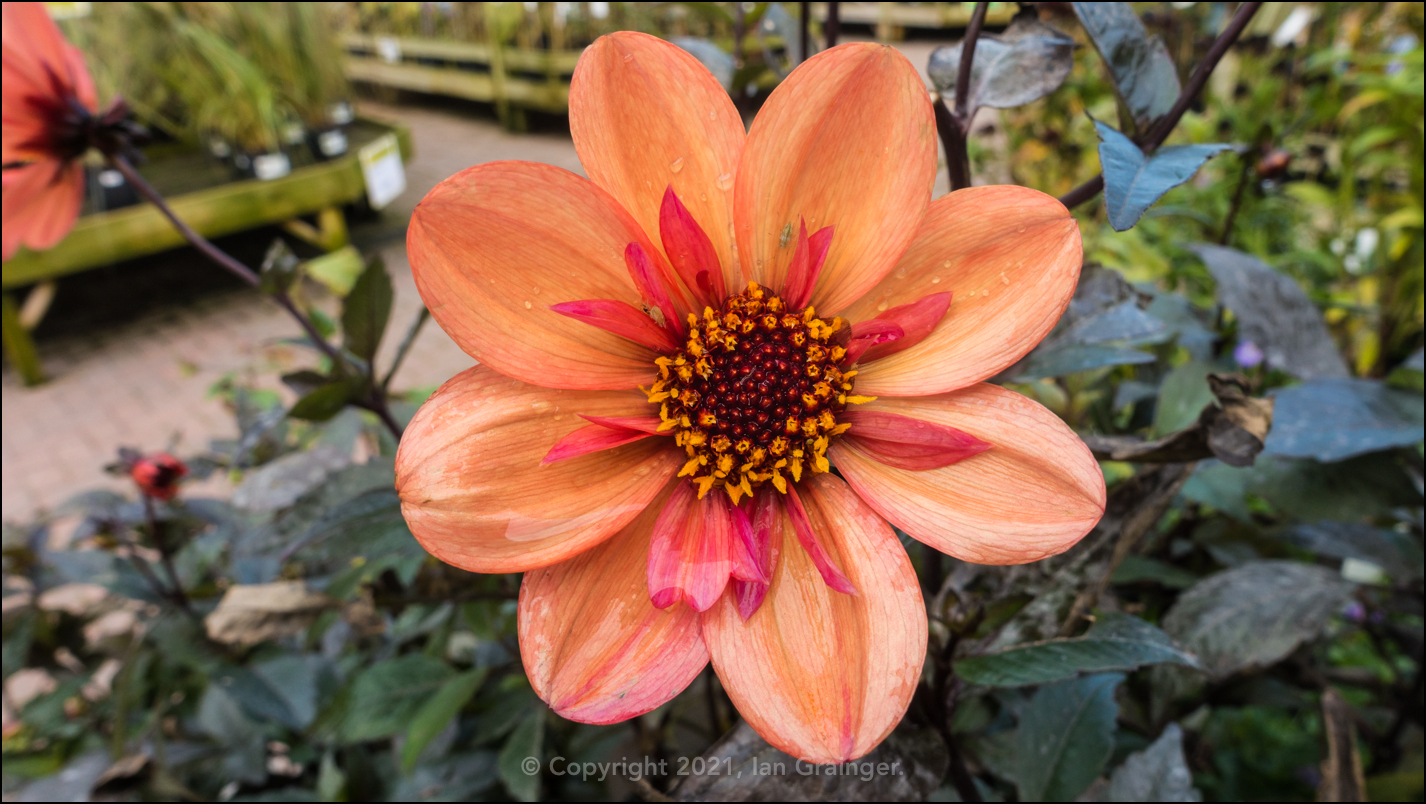 Garden Centre Dahlia - October 2016
I haven't visited a garden centre in quite a while, but when I do, I always bring along my little Sony RX100 compact camera. On this occasion I snapped away at these rather pretty orange Dahlia blooms.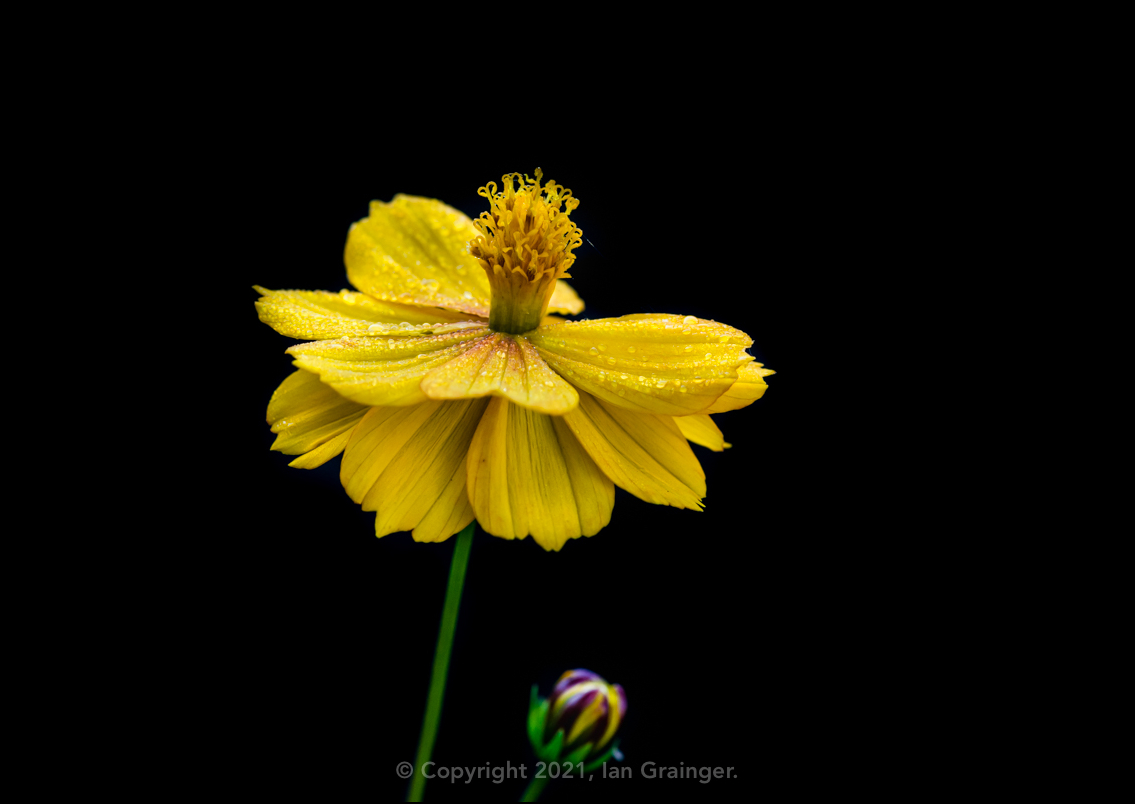 Bright Lights - October 2016
One of my favourite flowers in the garden that year were these Cosmos 'Bright Lights' (Cosmos sulphureus). I remember scattering the seeds in a border next to my fence in the early summer, wondering whether I'd get any blooms. They were actually one of my most prolific flowering plants, and only stopped flowering when the first frosts came.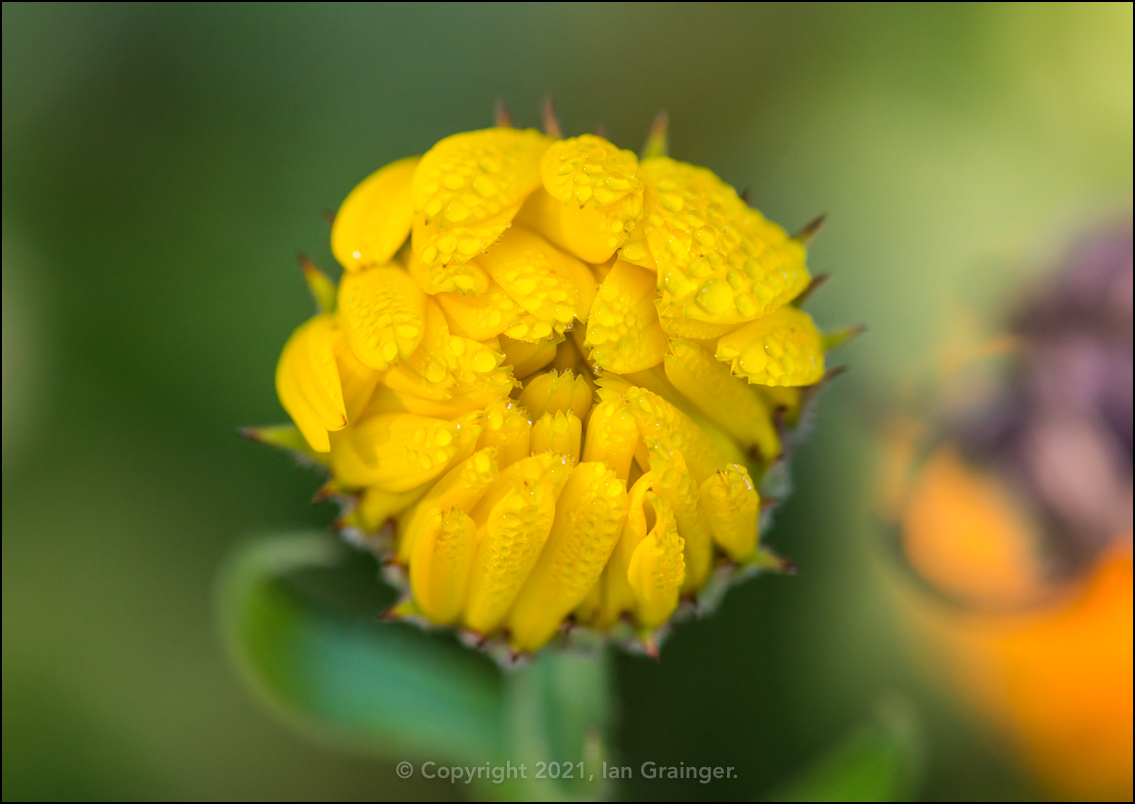 Pot Marigold - October 2016
My garden always seems to have some Pot Marigold (Calendula) blooms on the go, or at least it did back then. Sadly my garden has been neglected this year and is full of Horsetail Grass (Equisetum telmateia), but I hope to get it back on track for next year.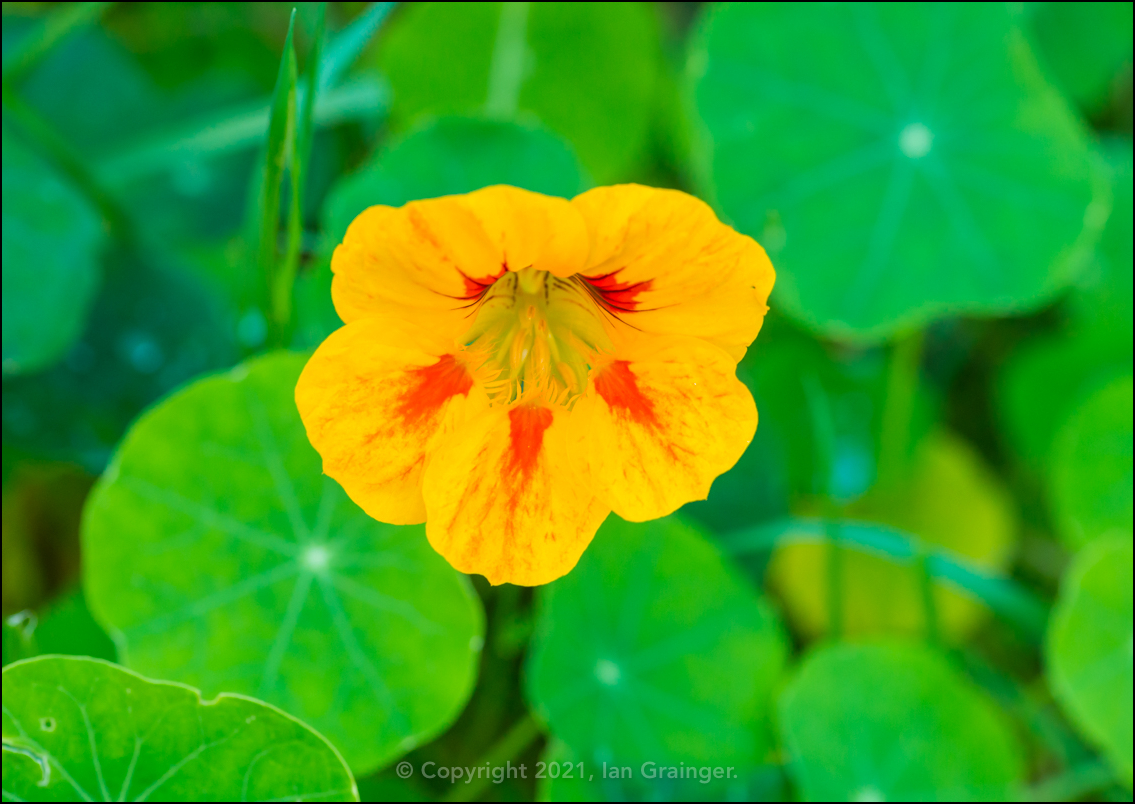 Nasturtium - October 2016
Finally, I don't think you can mention late flowering plants without including the Nasturtium (Tropaeolum). This prettily coloured specimen was flowering along with dozens of others in my dad's garden back in 2016.
So this week I went with Common Wasp as my Image of the Week simply because I loved the autumnal colours surrounding the hairy wee beasty...