Blades of Raindrops - October 2017
I'm still posting photos from my archives, and this week they're all coming from back in October 2017.
A bit like October this year, it was a rather wet month back in 2017 too. This meant that quite a few of the shots I browsed through had raindrops resting on various subjects. This one of some droplets resting on blades of grass caught my eye in particular, as I browsed through an exceedingly wet month of images.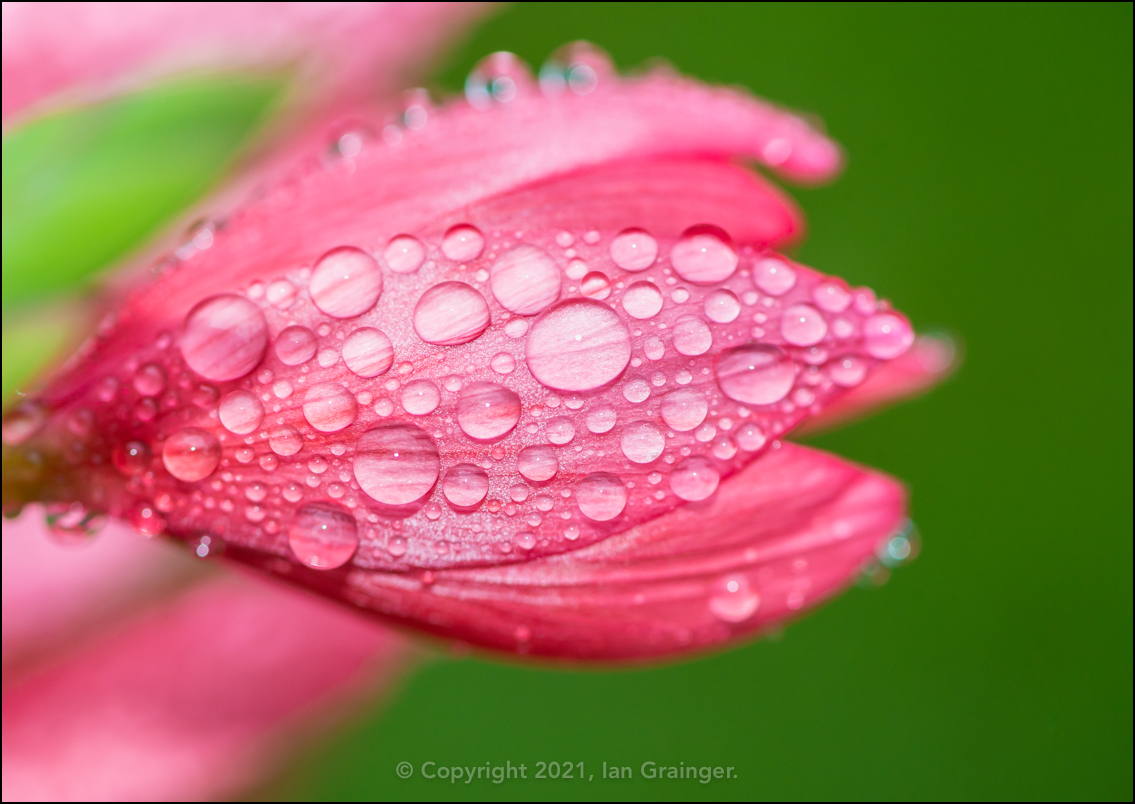 River Lily Raindrops - October 2017
River Lily (Hesperantha coccinea) blooms are always a good subject to capture when wet, and this bloom was no exception.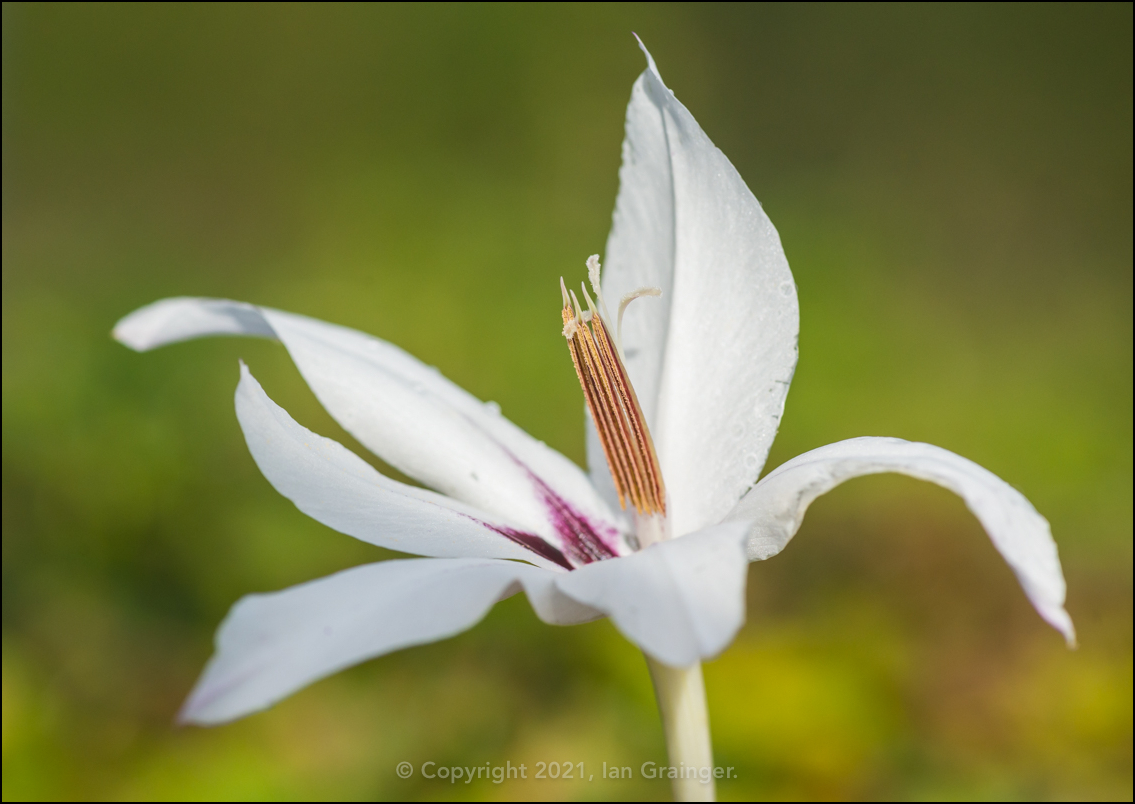 Acidanthera - October 2017
Of course, not everything was covered in the wet stuff that month. It was a particularly good year for Abyssinian Gladiolus (Gladiolus murielae) blooms, commonly sold as Acidanthera.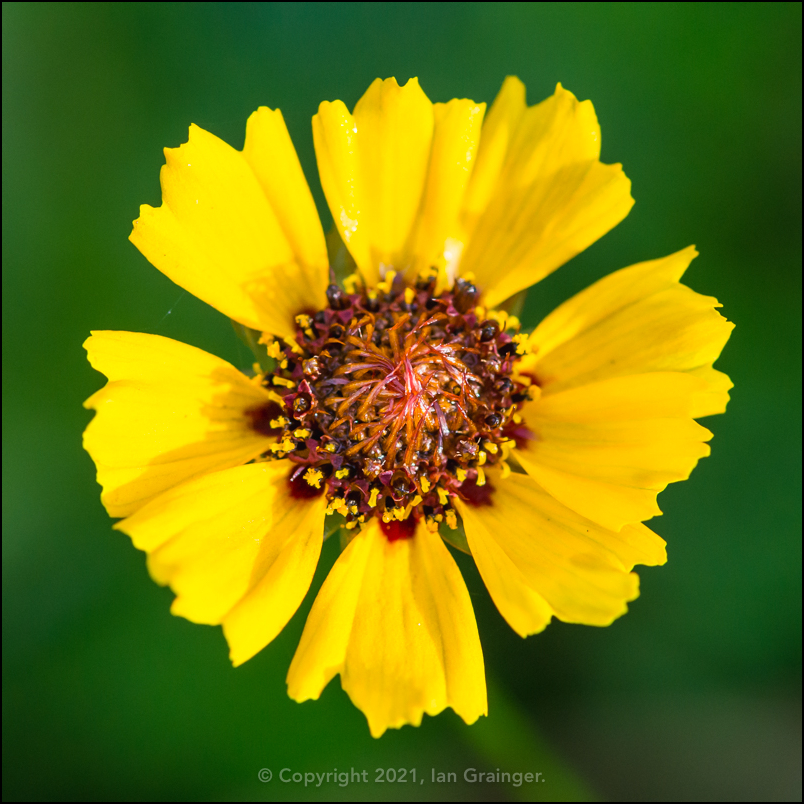 Plains Coreopsis - October 2017
There were plenty of Plains Coreopsis (Coreopsis tinctoria) blooms that year too, but a very wet winter meant they haven't come back since.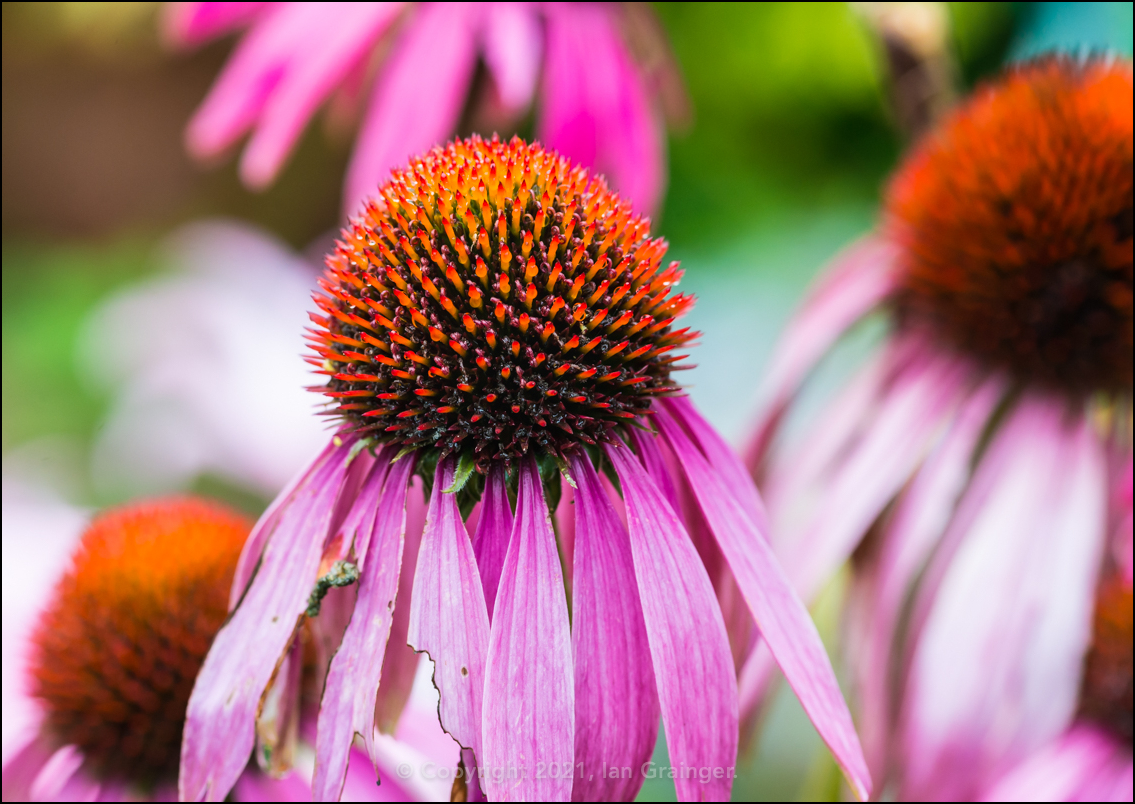 Ageing Echinacea - October 2017
It was getting a bit late in the year for the Echinacea flowers, with most of them having petals that were fading fast.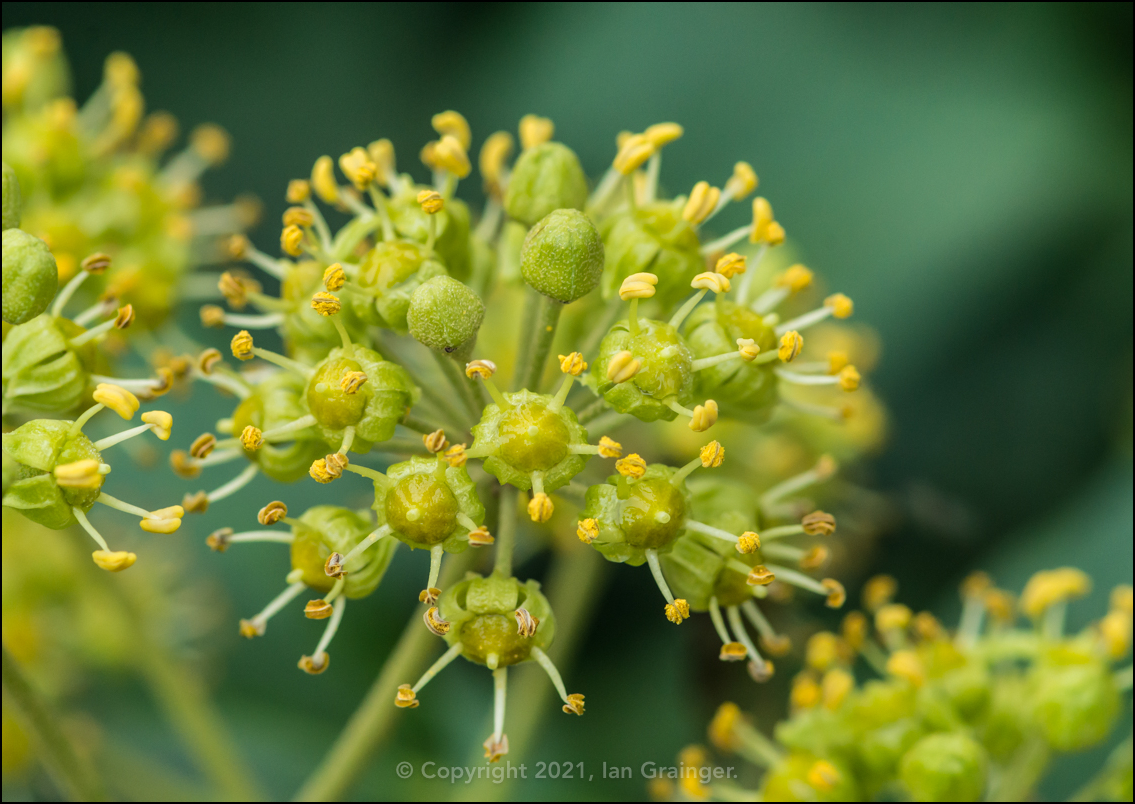 Flowering Ivy - October 2017
While the Echinacea blooms were fading, the Common Ivy (Hedera helix) bushes were just beginning to blossom...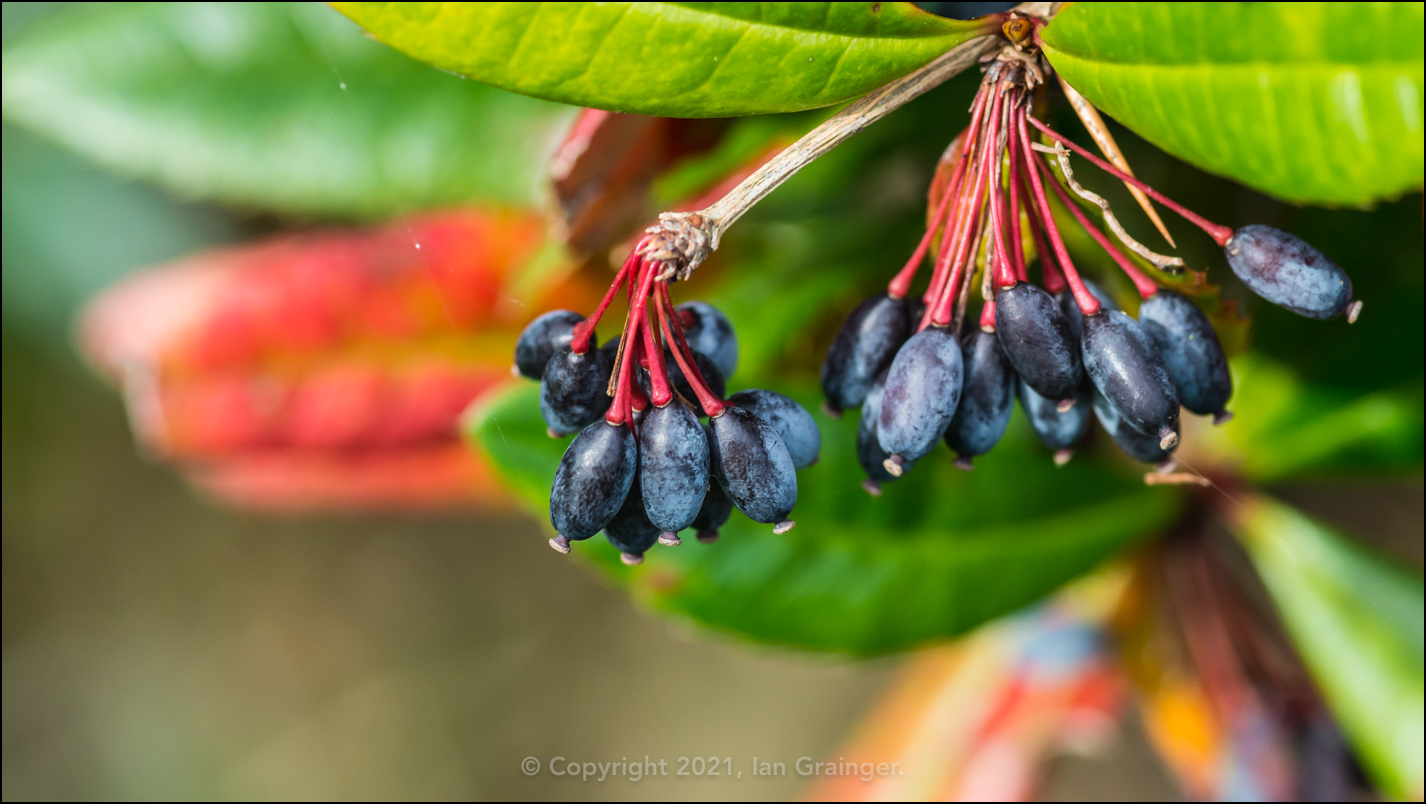 Berberis Berries - October 2017
...and the Berberis bush berries were just beginning to ripen.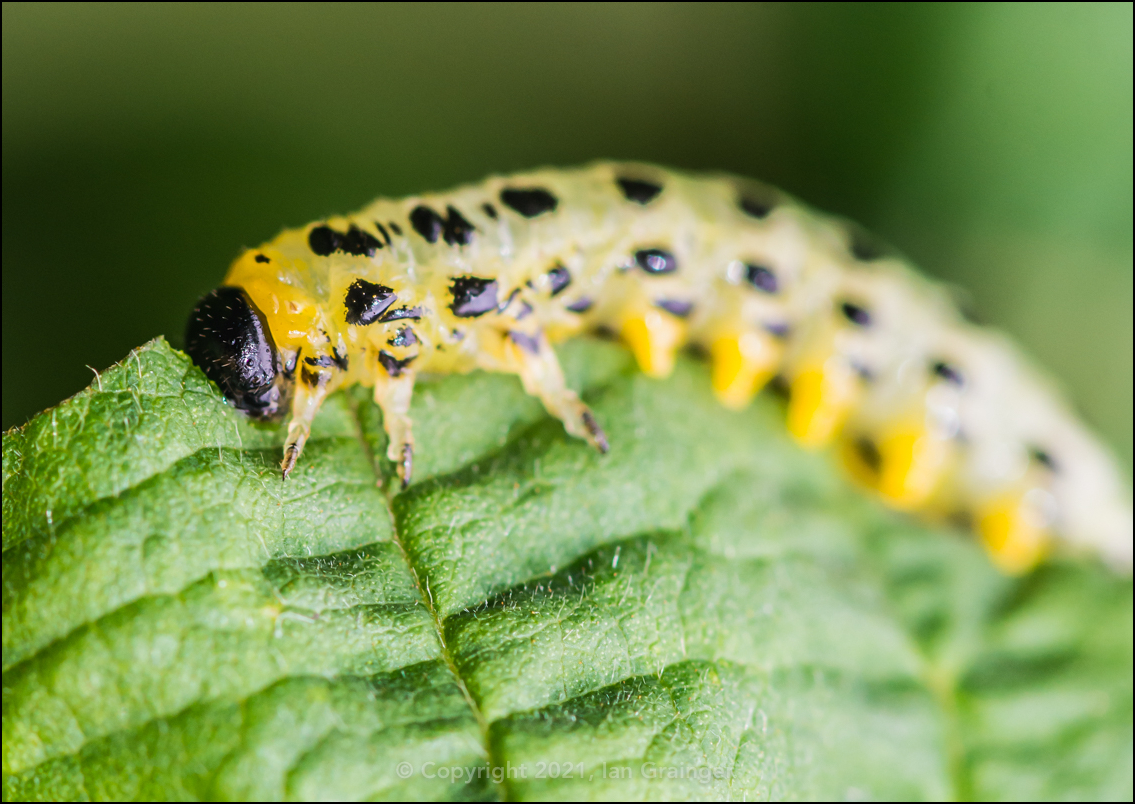 Snacking Sawfly Larva - October 2017
Finally, I was quite pleased to find this Hazel Sawfly (Craesus septentrionalis) larva picking at the leaves of a Corkscrew Hazel (Corylus avellana 'Contorta') tree.
So this week I went with Blades of Raindrops as my Image of the Week simply because the image jumped out at me while I was browsing through my archive, and I hadn't even bothered to process it at the time...