Nerine Explosion - September 2018
This week it finally happened and I ran out of time to do any decent photography. So, I dipped into my archive from a September a few years ago (2018), to bring you this week's series of images.
First up is probably one of the year's most spectacular flowers, the Nerine (Nerine bowdenii). I love how the big flowers simply explode into existence.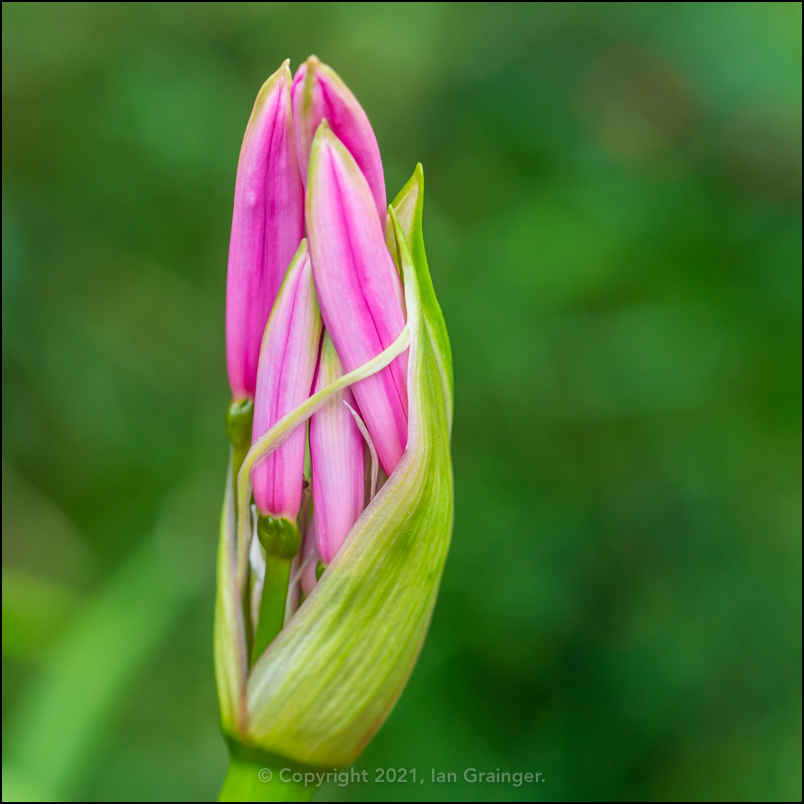 Being Unleashed - September 2018
The explosion is all the more spectacular when you see that the flower buds are pretty small considering what they're containing.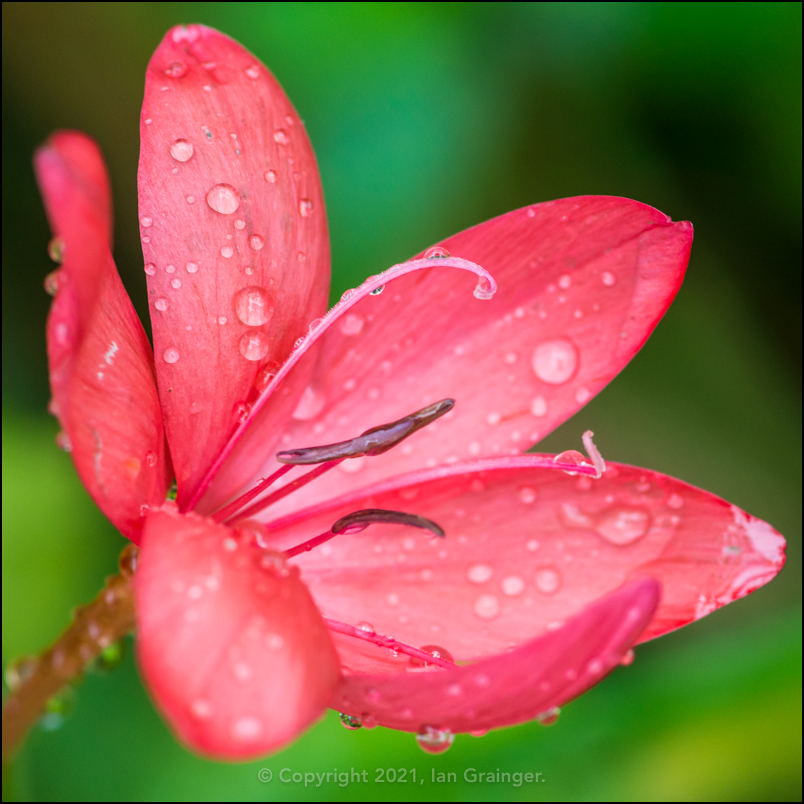 Drops on Lily - September 2018
Another favourite flower at this time of year is the River Lily (Hesperantha coccinea). There are now a few different colour variants of these, but I think the pink ones remain the prettiest, especially when they're covered in raindrops.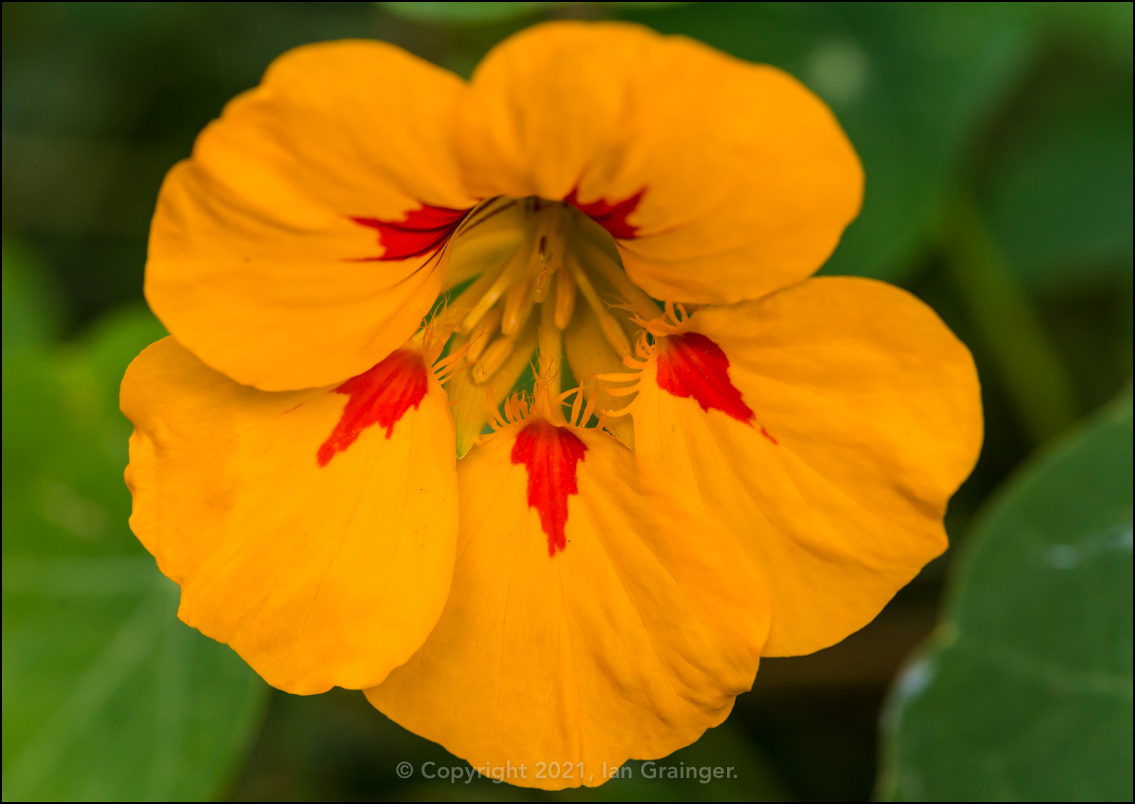 Nasturtium - September 2018
The Nasturtium (Tropaeolum) is also a flower that brings colour to the garden late in the year.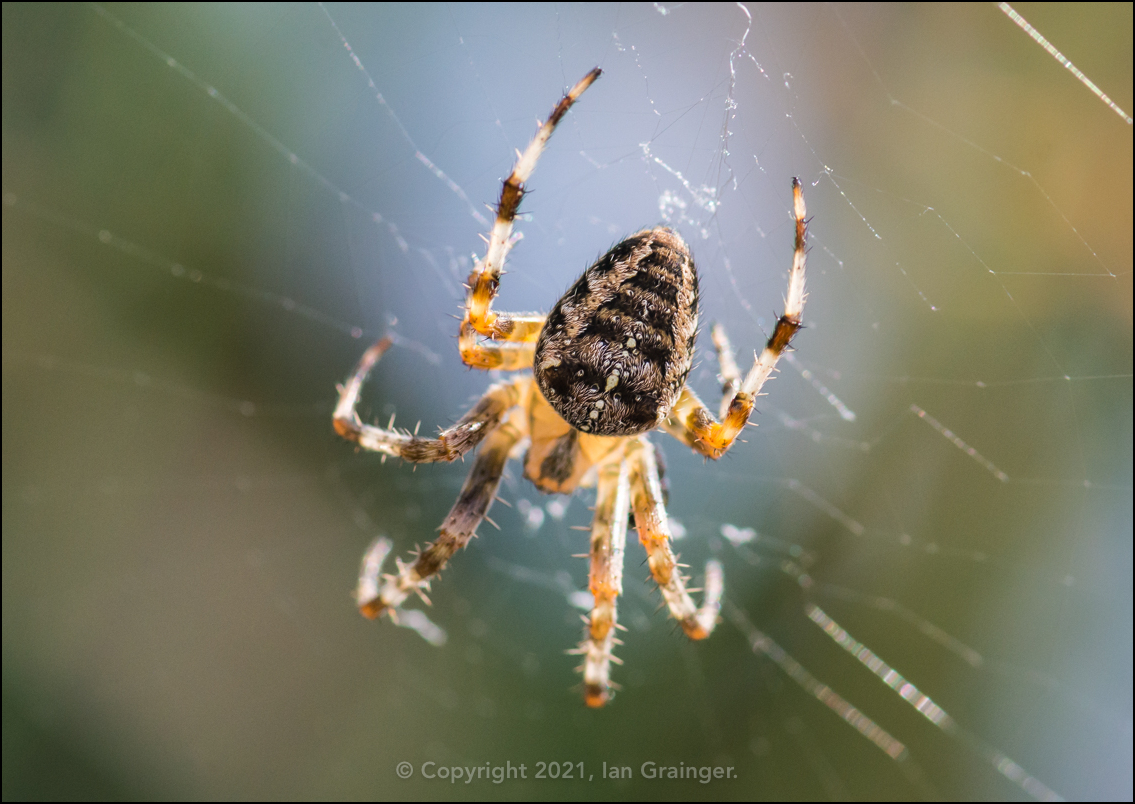 Garden Spider Markings - September 2018
September also brings with it the Garden Spider (Araneus diadematus) and the plethora of webs that seem to be strategically placed for you to walk into at every turn when walking around the garden.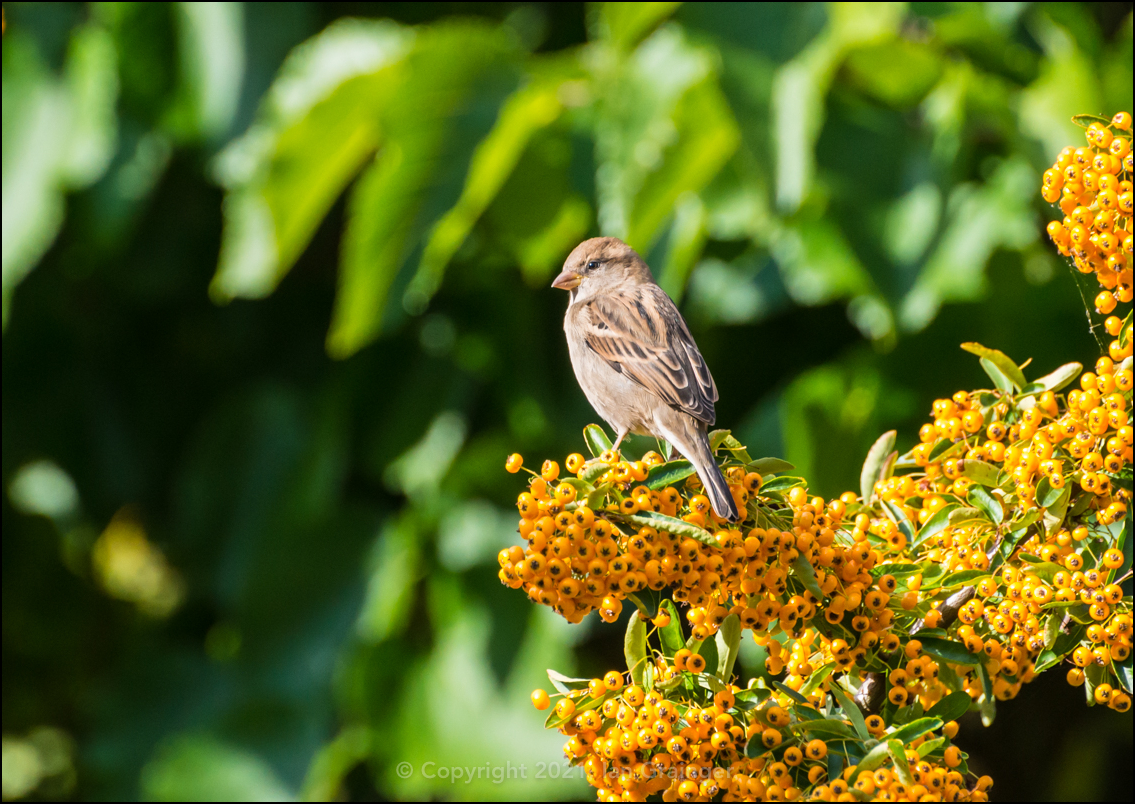 Sparrow Spotting - September 2018
Finally, the Firethorn bush (Pyracantha) is normally teeming with berries at this time of the year, and provides plenty of foodstuff for the small birds such as this juvenile House Sparrow (Passer domesticus) to enjoy.
So this week I dug into my photo archive and picked Nerine Explosion as my Image of the Week simply because they are the most spectacular of flowers to have around at this time of the year...