Cherry Blossom - April 2022
There was lovely weather for my photo shoot in dad's garden this week, with bright blue skies and a gentle warm breeze making it a pleasure to be outside with my camera.
The Cherry (Prunus) tree was the most impressive thing in the garden this week, with most of its branches being covered in its beautiful large blooms.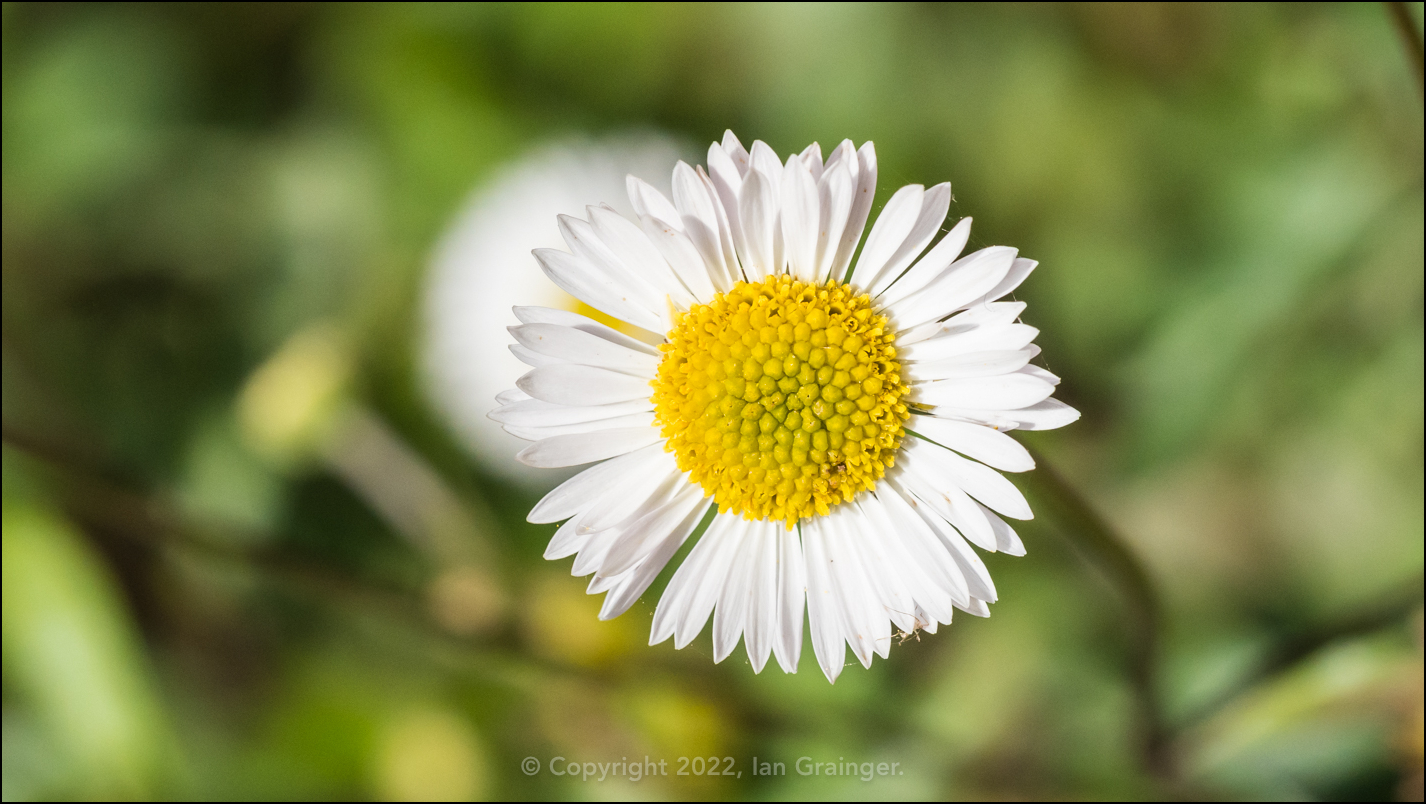 Erigeron - April 2022
The little white flowers of the Erigeron 'Stallone' (Erigeron karvinskianus) plants must have welcomed the late spring warmth as they were popping open everywhere.
Lawn Daisy - April 2022
The similar looking Lawn Daisies (Bellis perennis) had also decided to pop up everywhere in the lawn.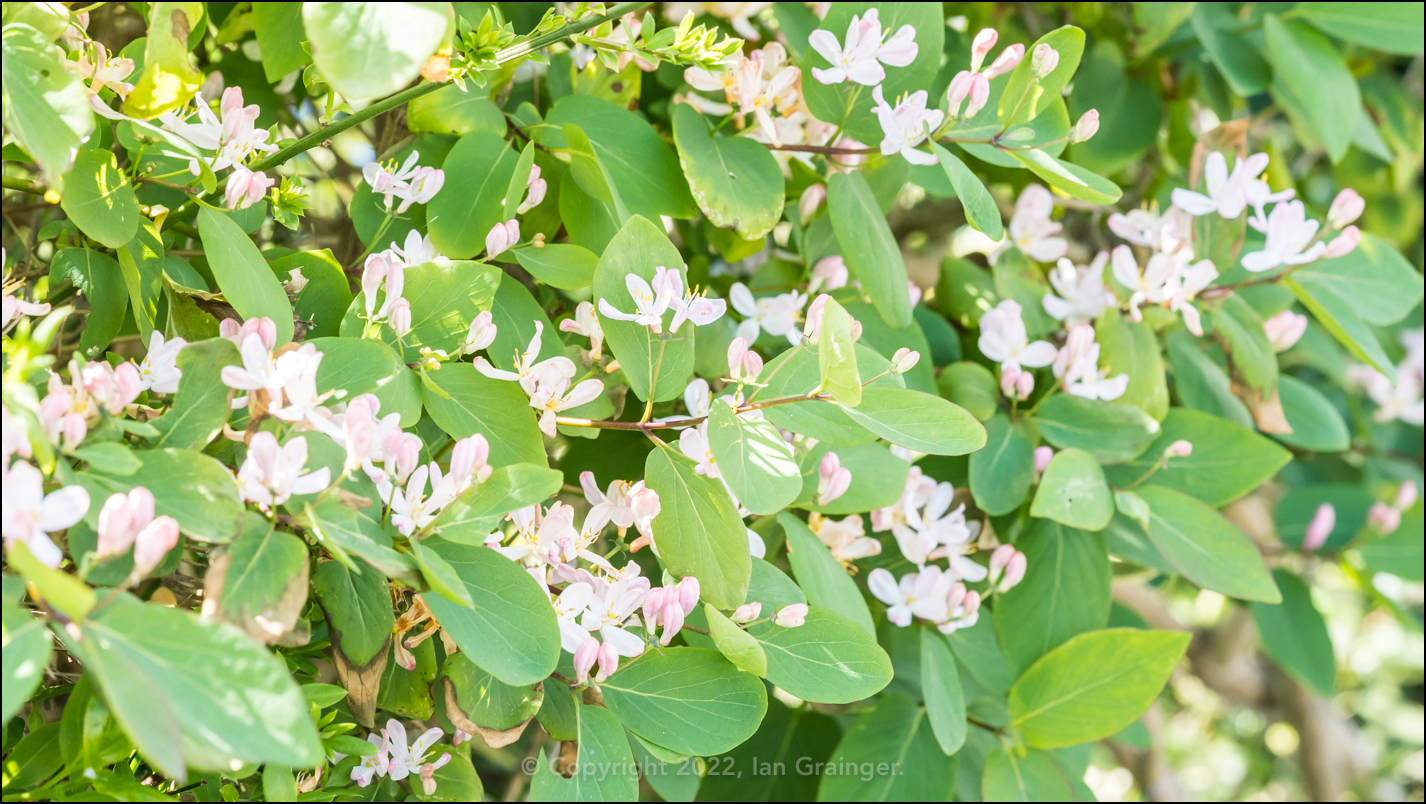 Tartarian Honeysuckle - April 2022
The Tartarian Honeysuckle (Lonicera tatarica) bushes were now covered in blossom...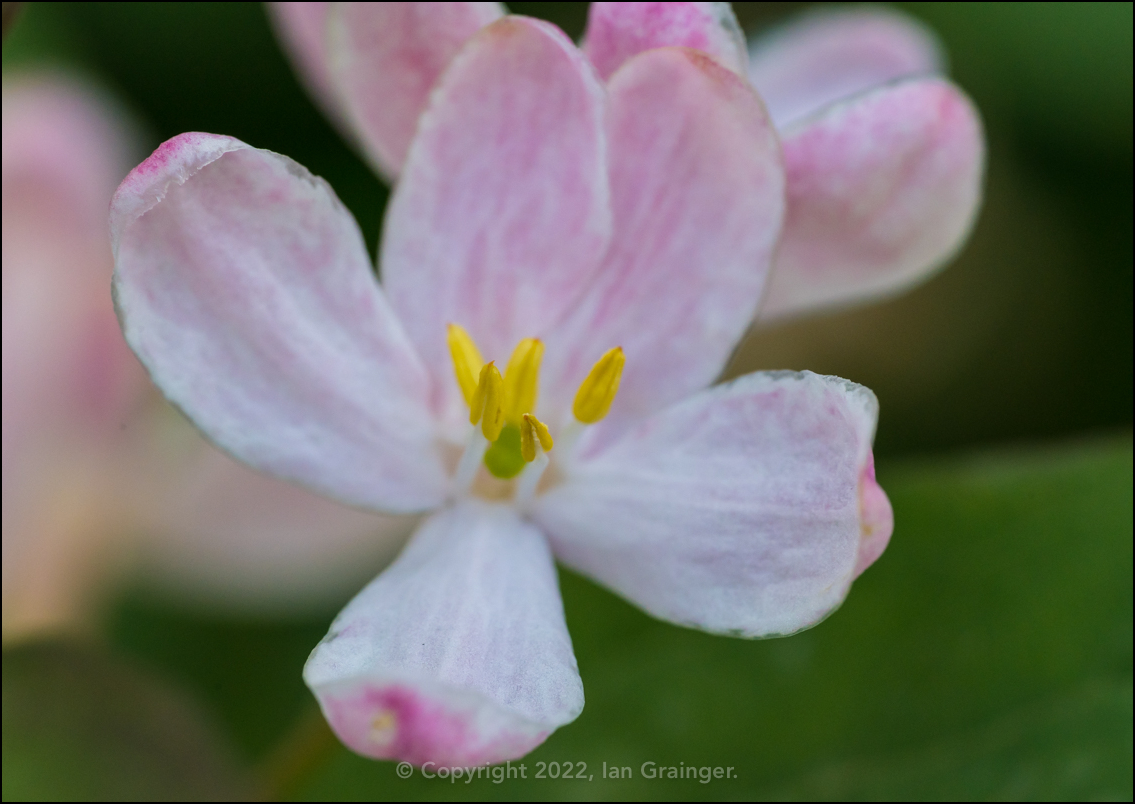 Honeysuckle Close-up - April 2022
...which always looked much prettier when viewed in close-up.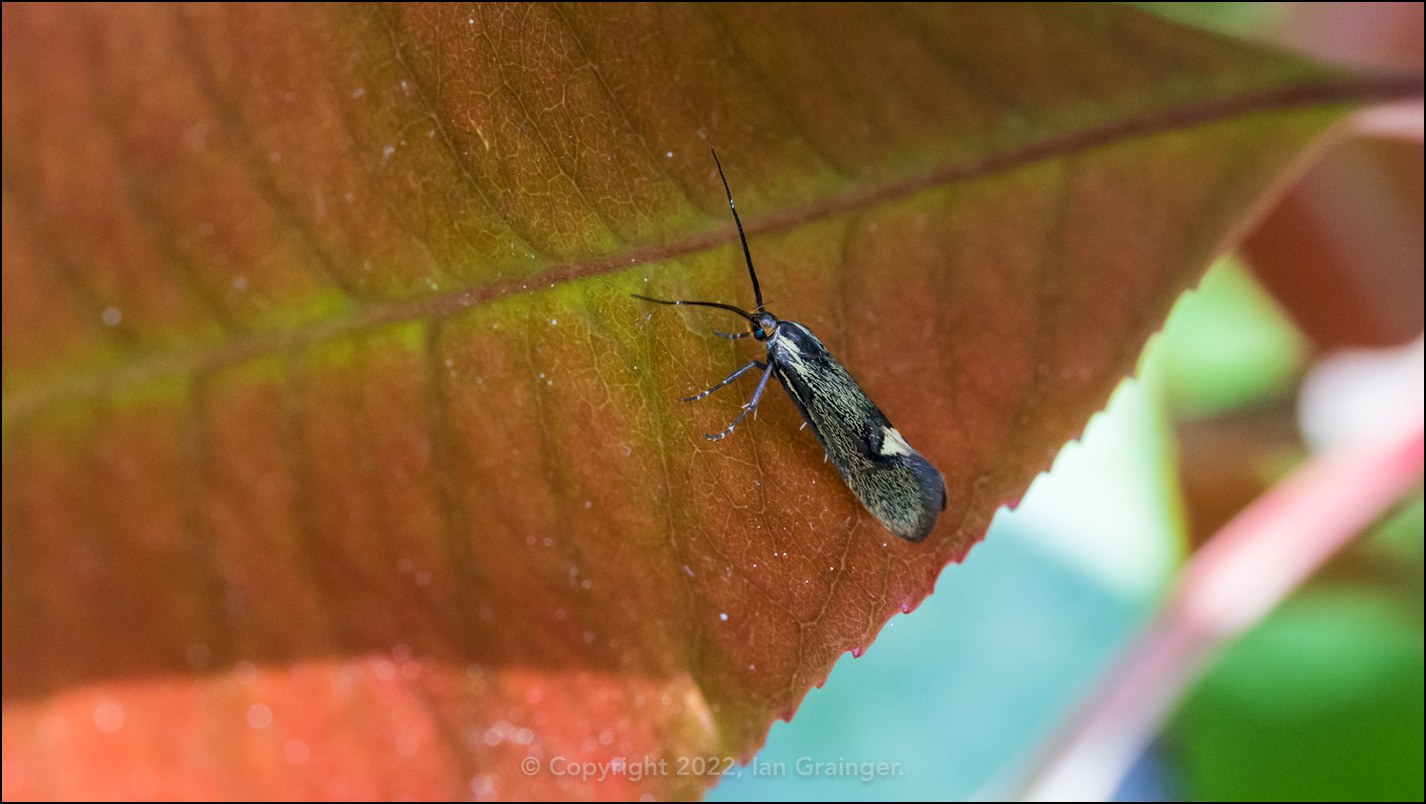 Small Moth - April 2022
I'd thought that the warmer weather would have brought out the insect population in force, but I only spotted a few small creatures. The first was this micro moth, which I believe is a Sulphur Tubic (Esperia sulphurella) moth.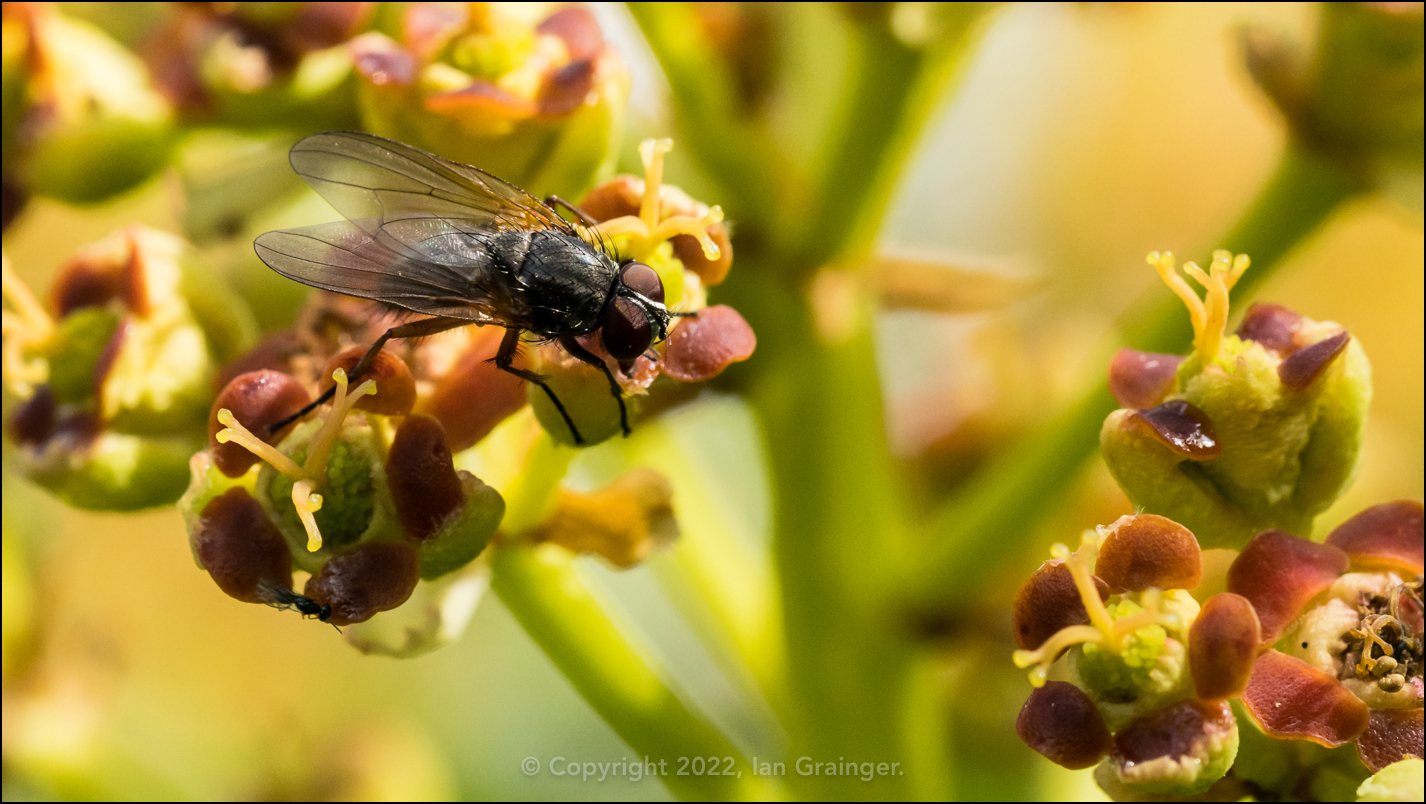 Small Fly - April 2022
The second was this rather small Fly (Diptera) which was enjoying the pollen from the flowers of a Honey Spurge (Euphorbia mellifera) bush.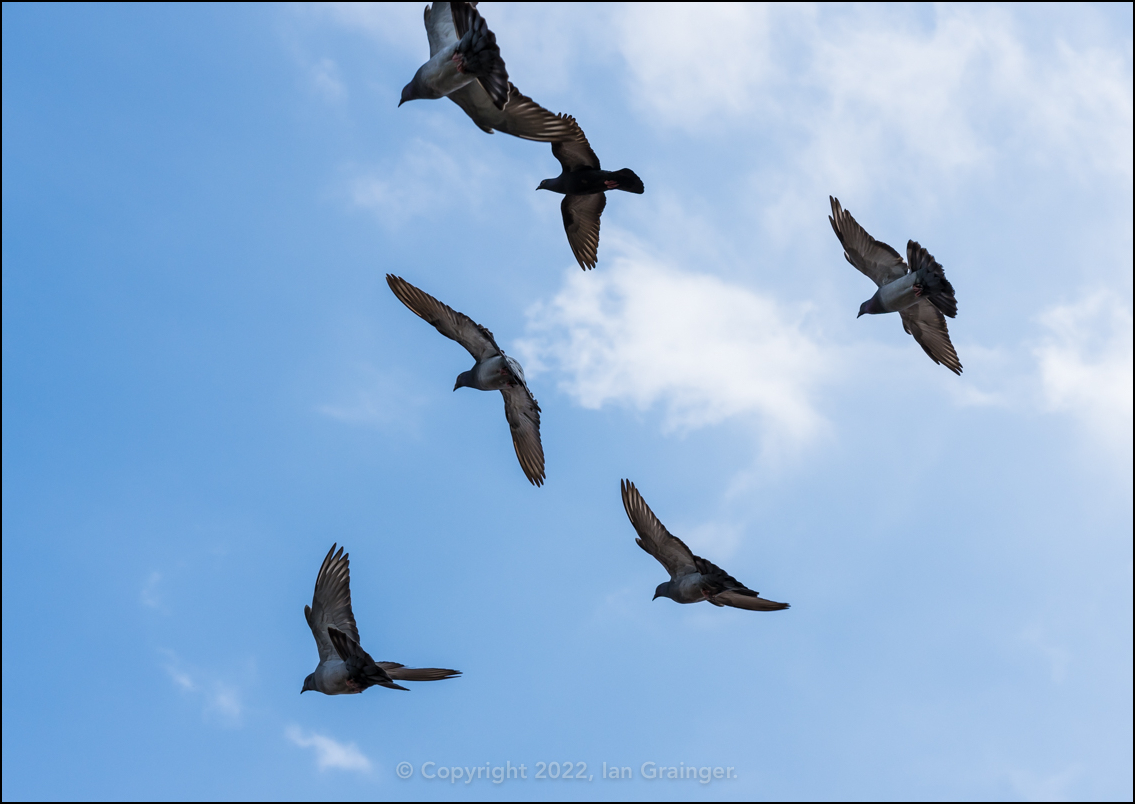 Flying Ferals - April 2022
Finally, I pointed my camera upwards, towards the blue sky, and captured this flock of Feral Pigeons (Columba livia) soaring overhead.
So this week I went with Cherry Blossom as my Image of the Week simply because it looked so impressive with all of the blossom out at once...