Dog Violet - April 2022
It was a wet, overcast and calm day for my photo shoot in dad's garden this week, and although the rain had ceased, it looked like it was going to return again at any second.
There were lots of new flowers popping up in the garden this week, and I found my favourite underfoot, growing in the grass.
I know many class these pretty little Dog Violets (Viola riviniana) as weeds, but you can't deny their beauty, especially when viewed in close up.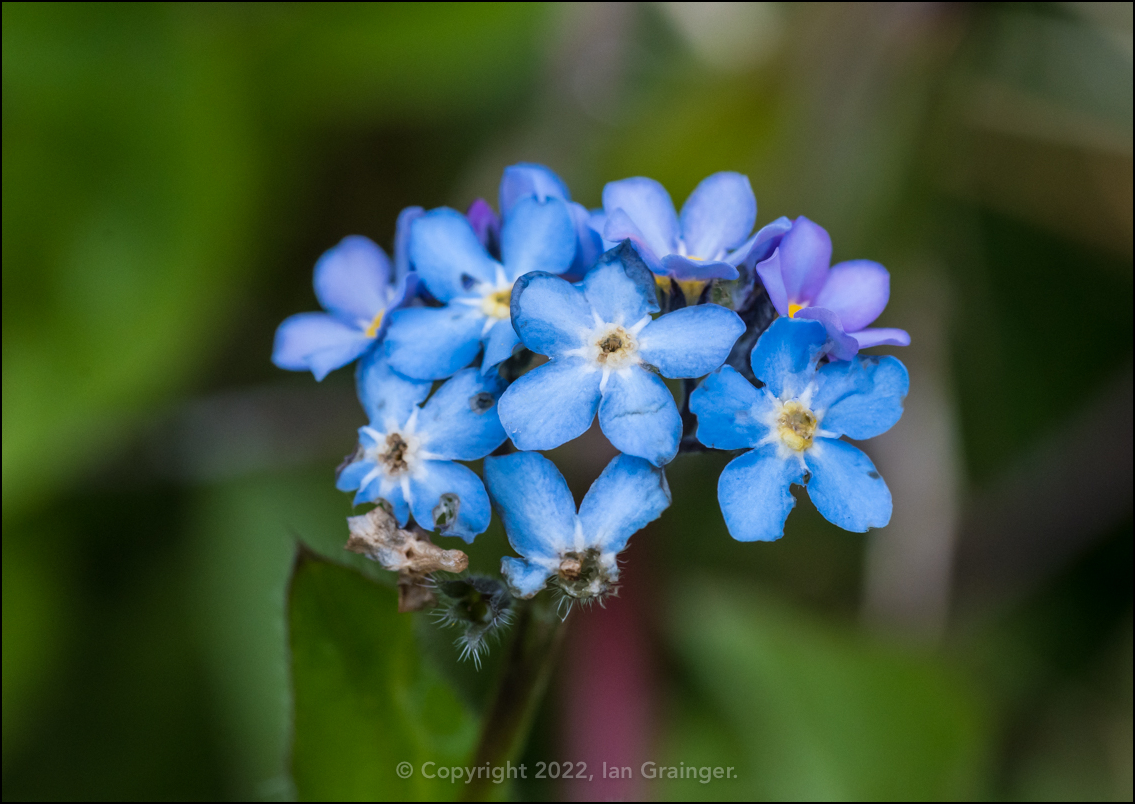 Forget Me Not Clump - April 2022
I know some gardeners who would even class these Forget Me Nots (Myosotis) as weeds, but they're most welcome in my garden, and in dad's!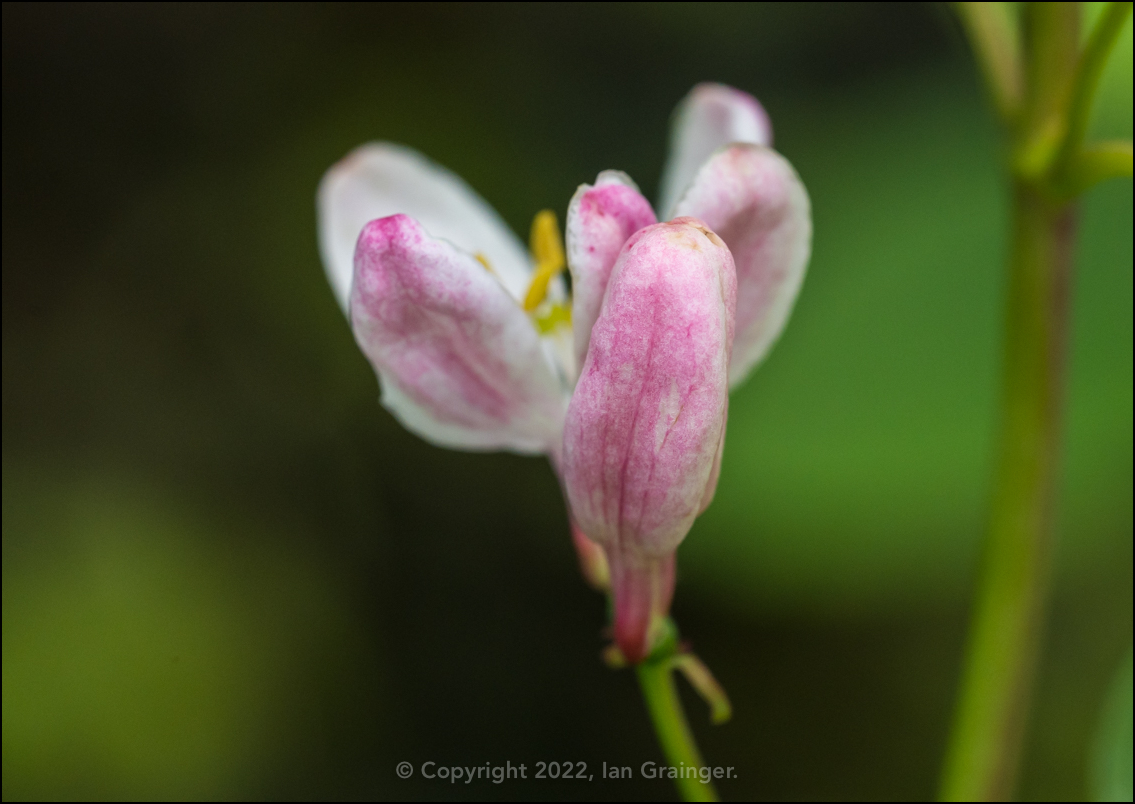 Tartarian Honeysuckle - April 2022
This pretty blossom belongs to a Tartarian Honeysuckle (Lonicera tatarica) bush. I say bush, but this particular one is more like a tree, and has grown well over six feet tall.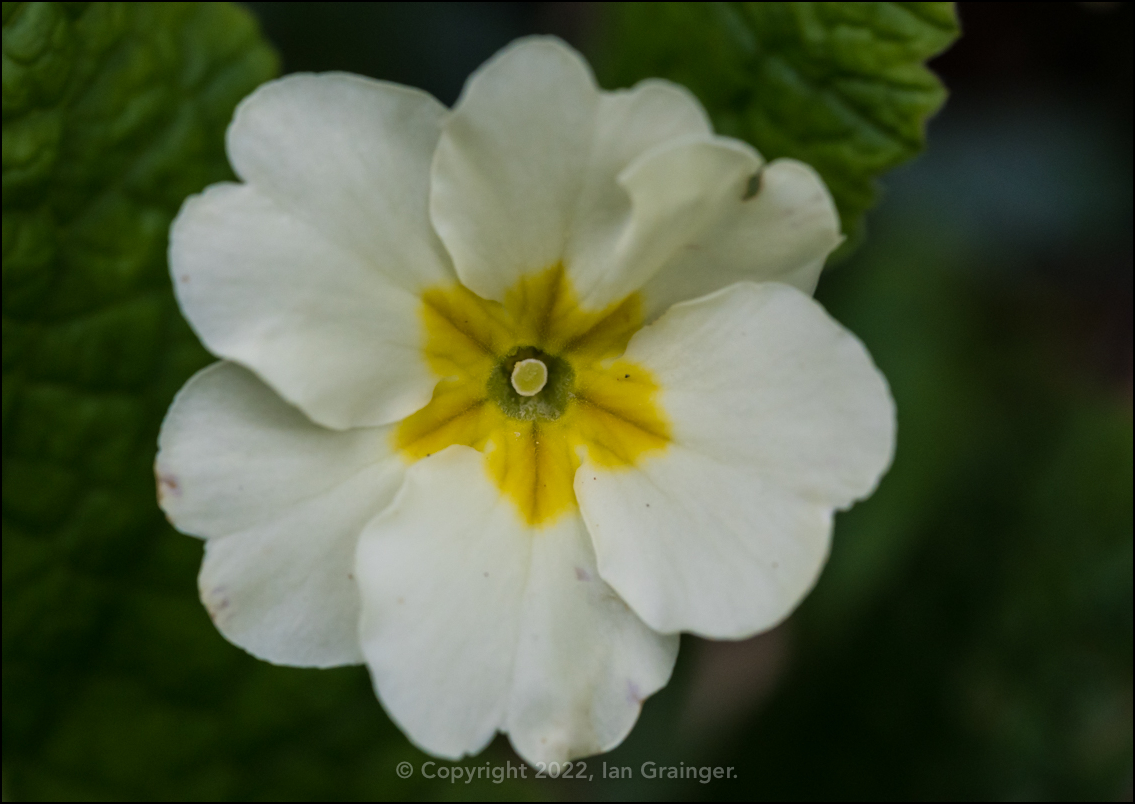 English Primrose - April 2022
There were quite a few Common Primrose (Primula vulgaris) blooms popping up in the garden, mostly tucked away in dark corners near a border's edge, beneath taller bushes.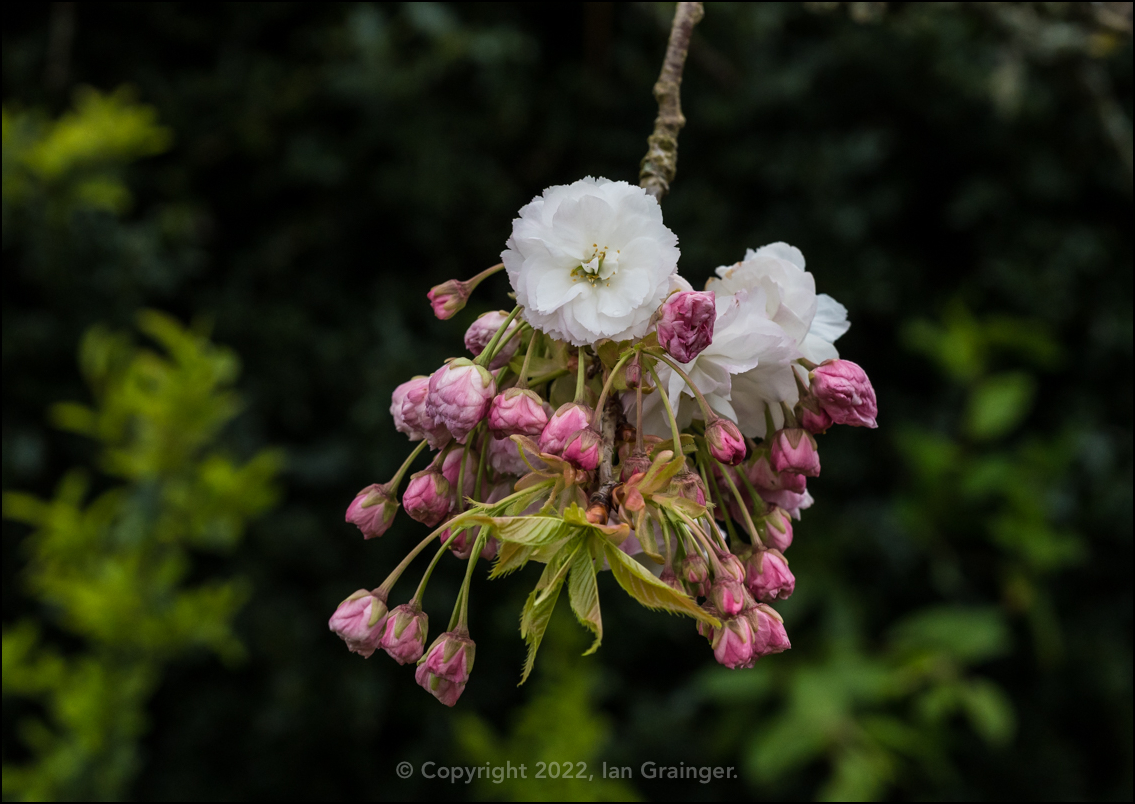 Cherry Tree Blossom - April 2022
The Cherry (Prunus) tree blossom buds had begun to open, although there were only a few fully open blooms hanging from the branches of the tree at the moment.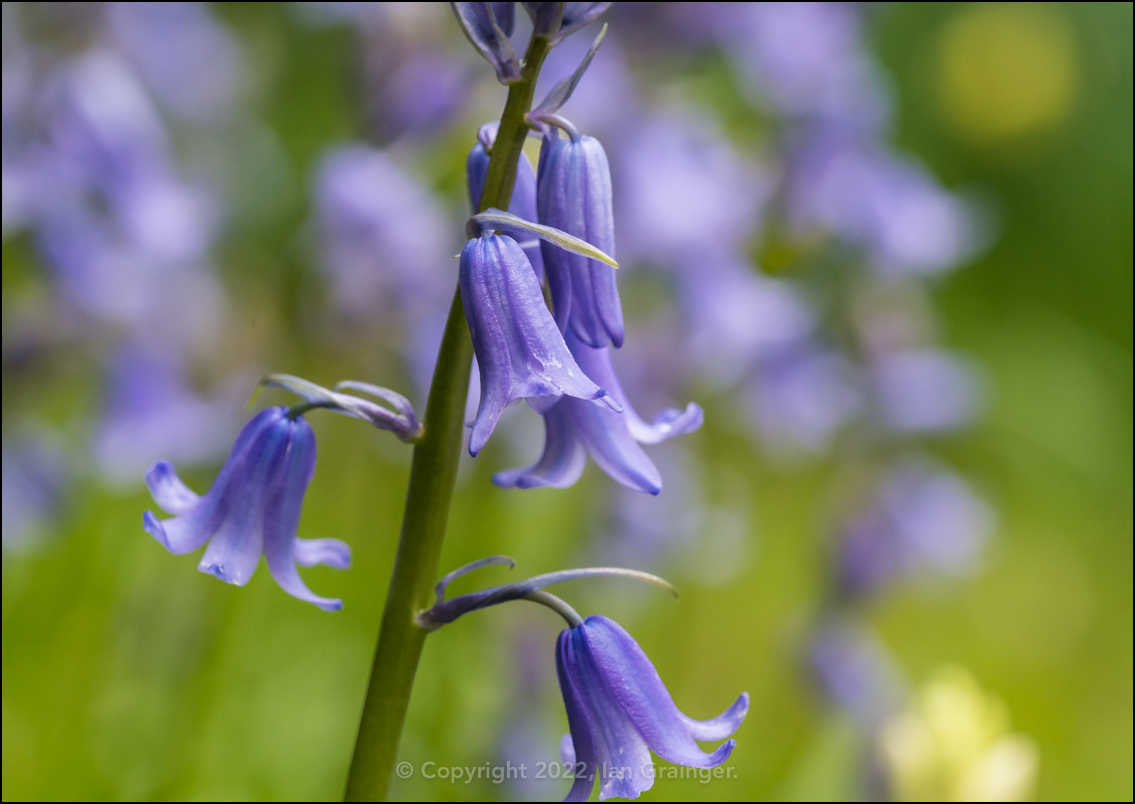 Bluebells - April 2022
The Spanish Bluebells (Hyacinthoides hispanica) continued to bloom, with flowers appearing en masse amongst the many fading Daffodils (Narcissus) at the bottom of the garden.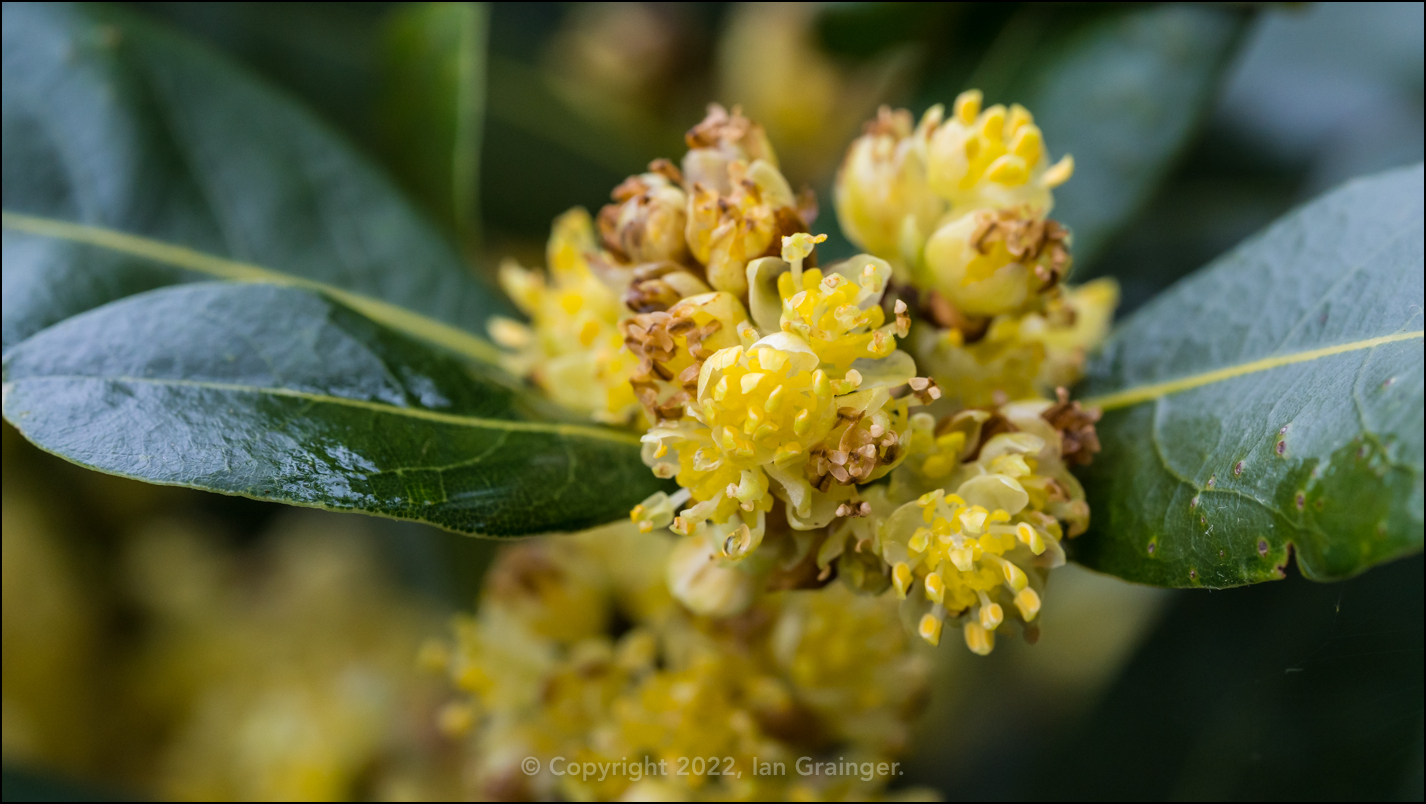 Bay Blossom - April 2022
The Bay (Laurus nobilis) trees continued to produce their intricate little yellow blooms, which looked great against the dark green leaves of the tree.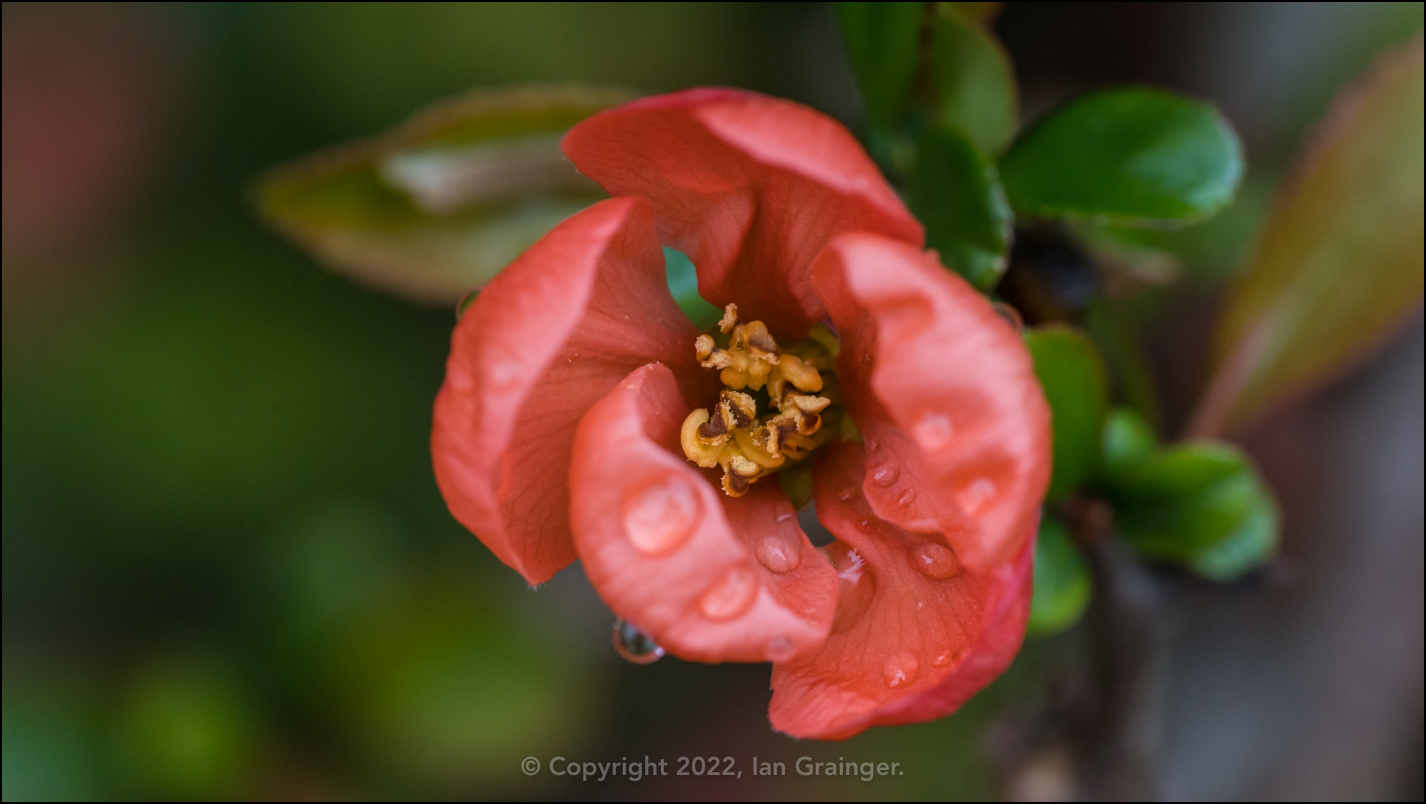 Quince Bush Blossom - April 2022
Remarkably, there was one particular Quince (Chaenomeles) bush that was still producing blooms, as it had been doing since well before Christmas.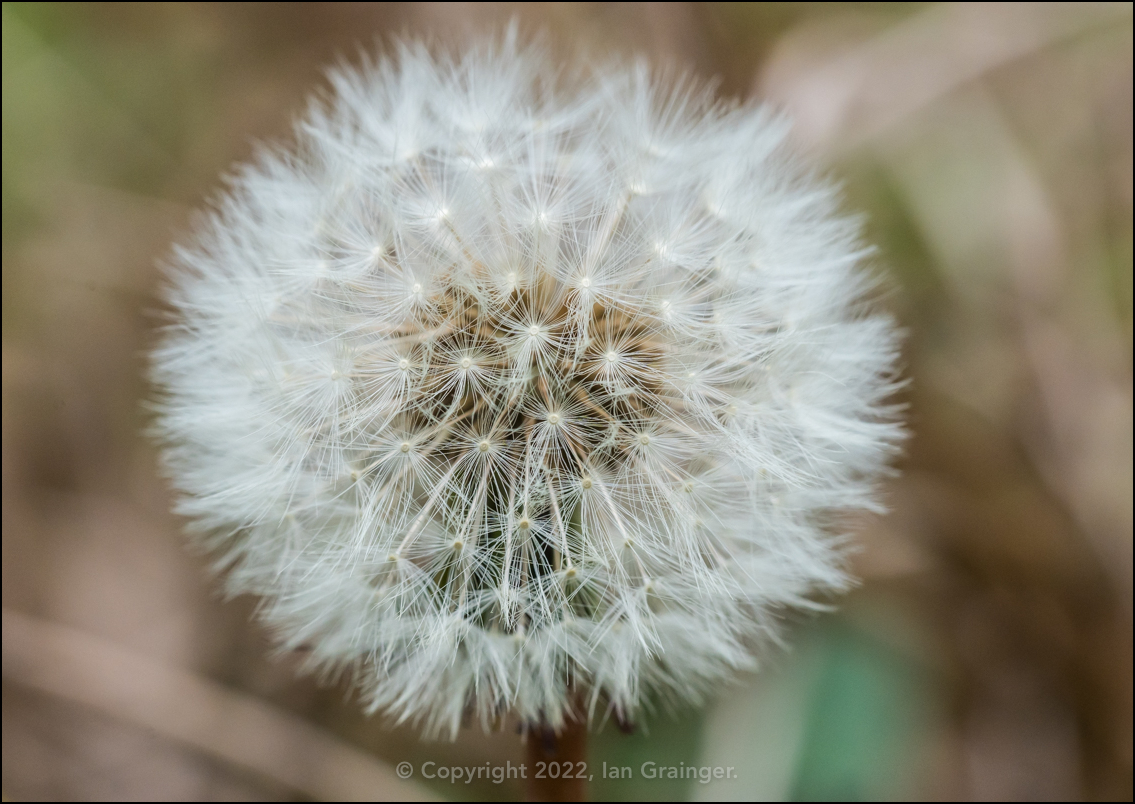 Dandelion Clock - April 2022
I found my first Dandelion (Taraxacum) clock of the year, and couldn't resist snapping the wonderful detail contained in the parachute mechanism of each seed!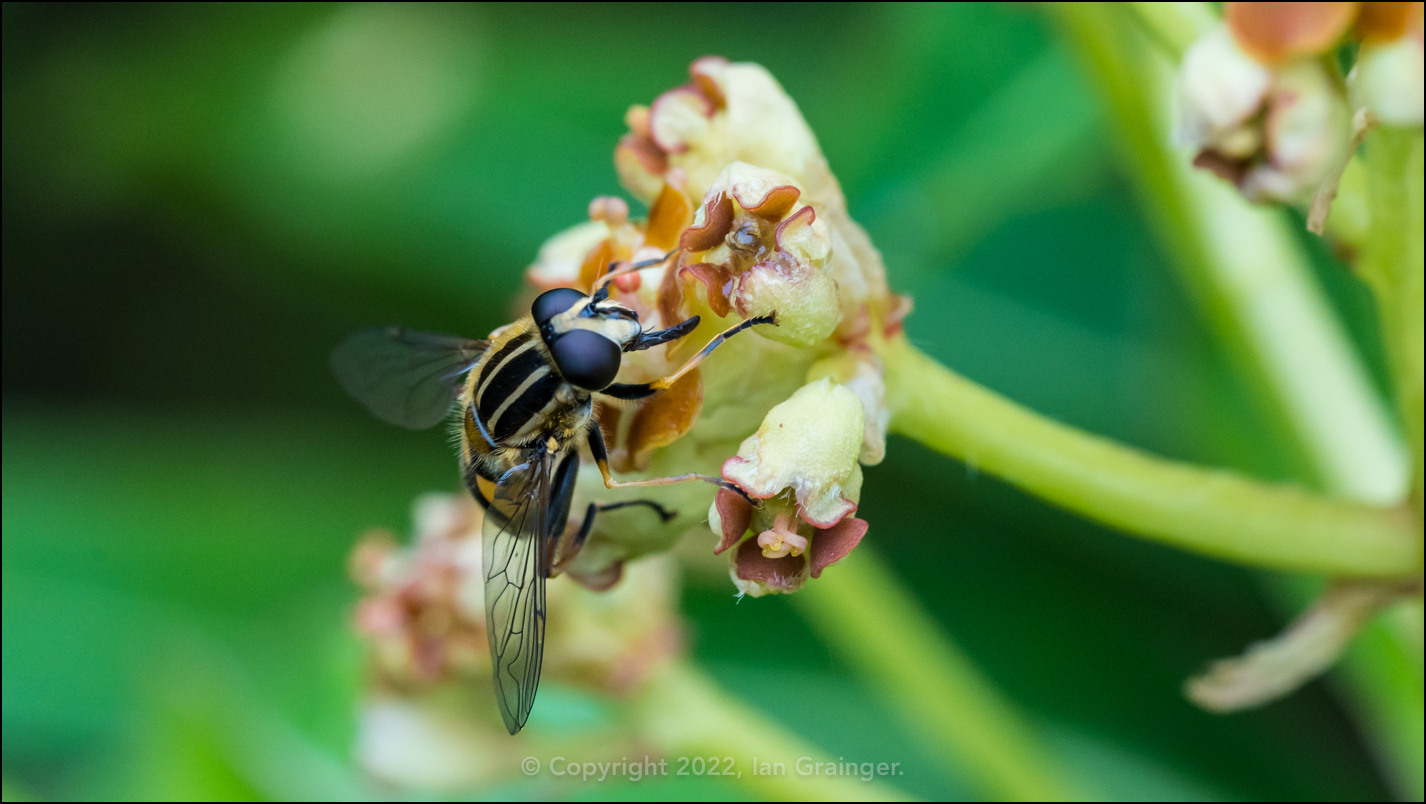 Hungry Hoverfly - April 2022
Finally I managed to track down some wildlife, and snapped this Hoverfly (Syrphidae) collecting pollen from the weird and wonderful looking blooms of the Honey Spurge (Euphorbia mellifera) bush.
So this week I went with Dog Violet as my Image of the Week simply because I thought it was the prettiest flower in the garden...