Early Crocus - February 2022
It was another dull overcast morning for my photo shoot in dad's garden this week, and the little LED light panel I used to light my subjects was working very hard to give me acceptable exposures due to the stiff breeze.
The highlight of my morning was finding the first of the Crocus blooms poking through the grass as it searched for some sunshine, only to be left disappointed. I rather liked this top down, almost abstract shot of the flower.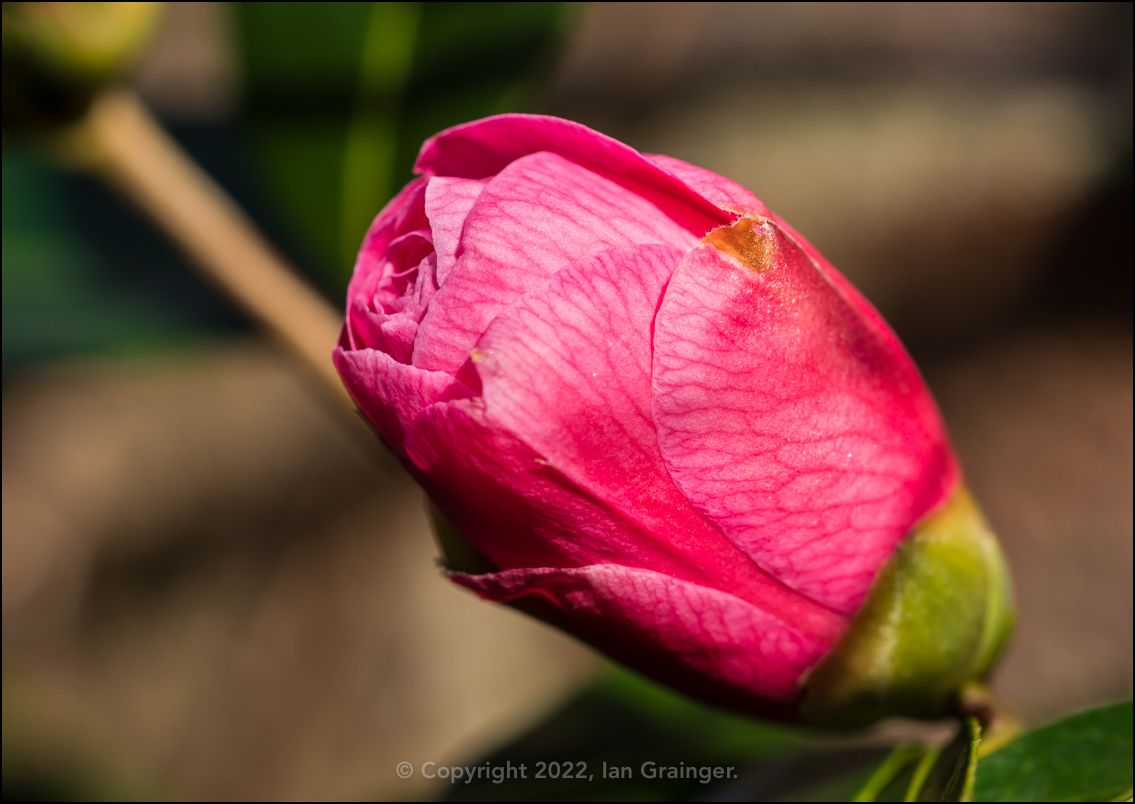 Close Camellia - February 2022
In another first, the Camellia bush flower buds had begun to open. The bush had produced dozens of buds so it looked like it was going to be a good year for the flowers.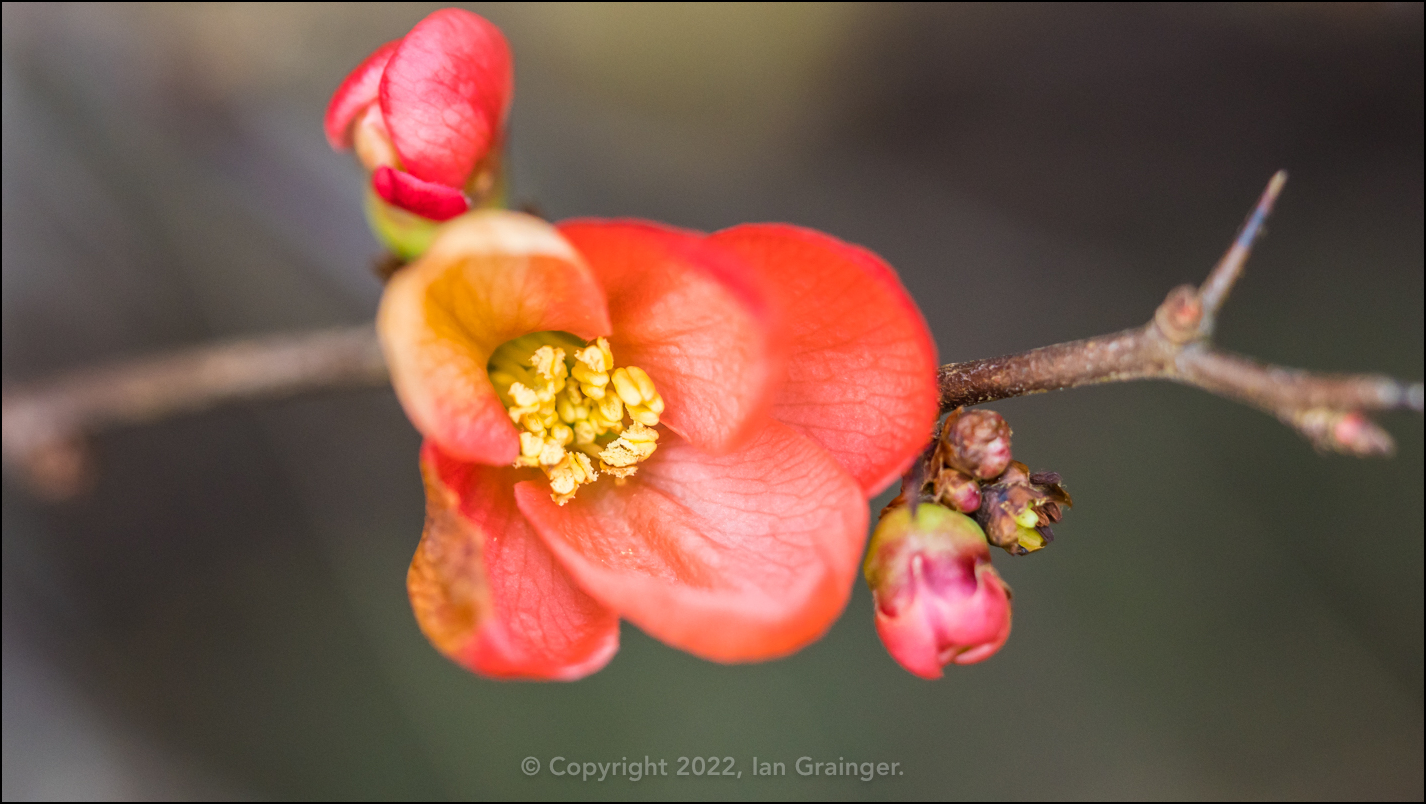 Quince - February 2022
The Quince (Chaenomeles) bush continued to open its flower buds, and seemed to light up a dark corner of the garden.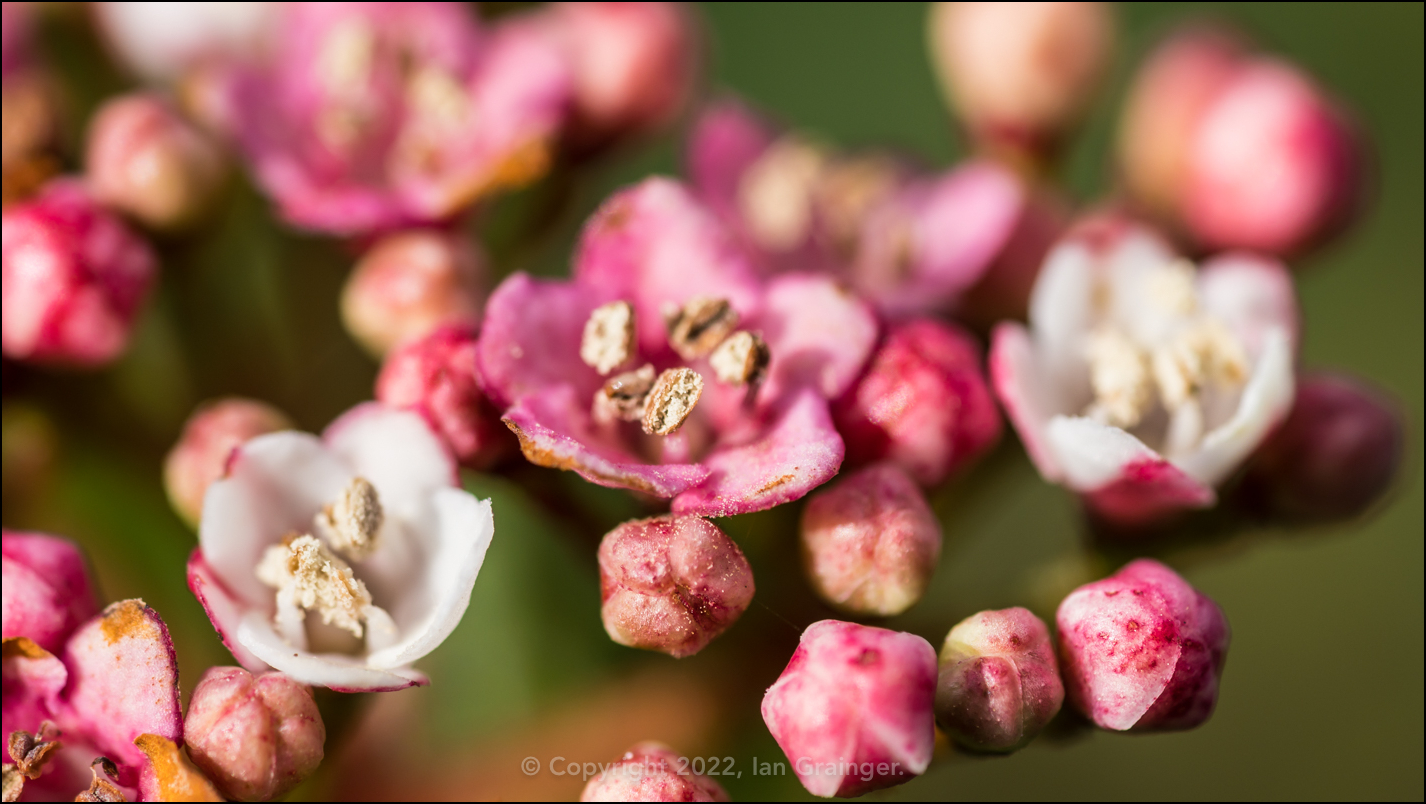 Viburnum Blossom - February 2022
The Viburnum bush blossom continued to open apace, and it looked like the bush would be covered in flowers in a short while.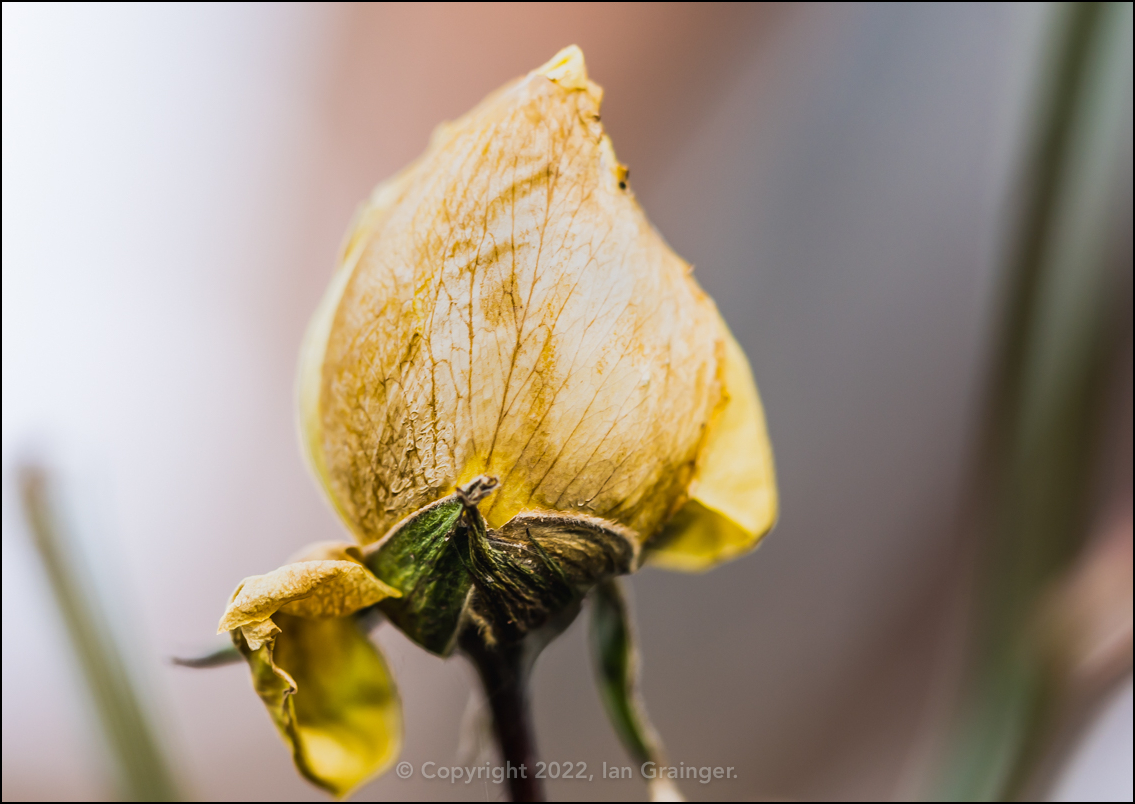 Winter Rose Bud - February 2022
It was remarkable that Rose (Rosa) 'Peace' was still trying to produce flowers in the height of winter, but it looked like the frost had got the better of this attempt.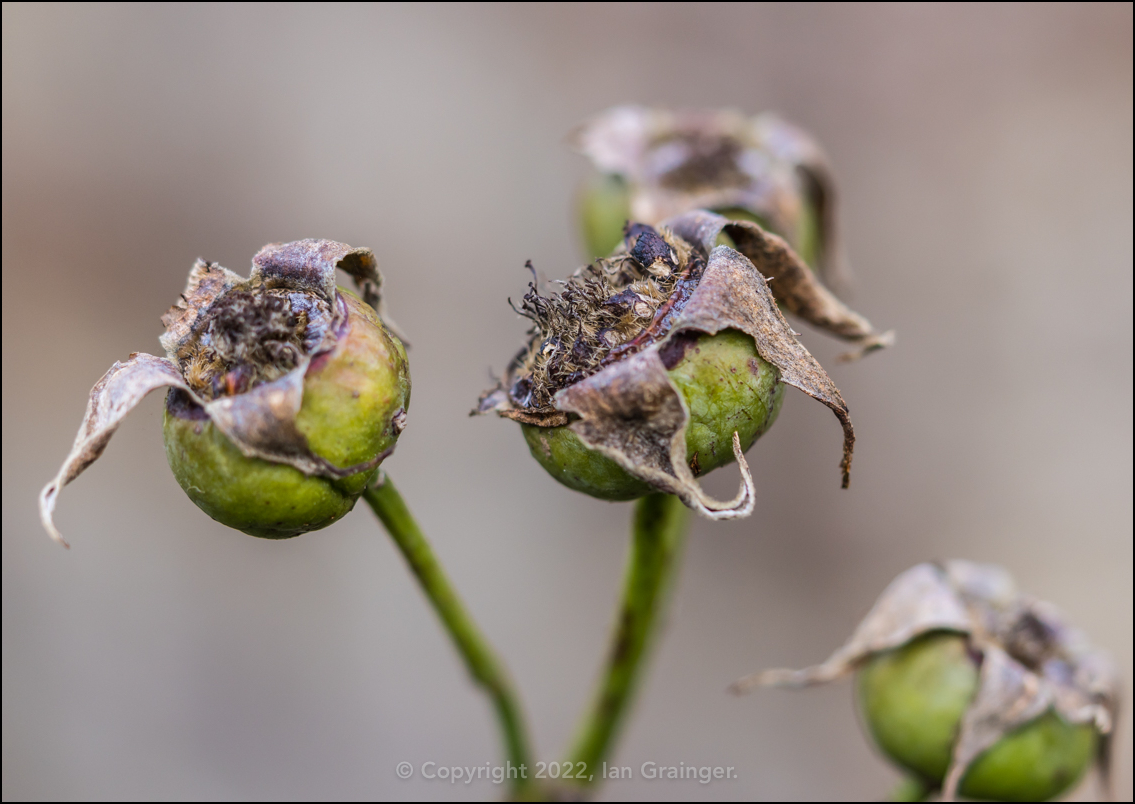 Peace Rosehips - February 2022
As well as flower buds, Rose 'Peace' also had plenty of rosehips amongst its branches.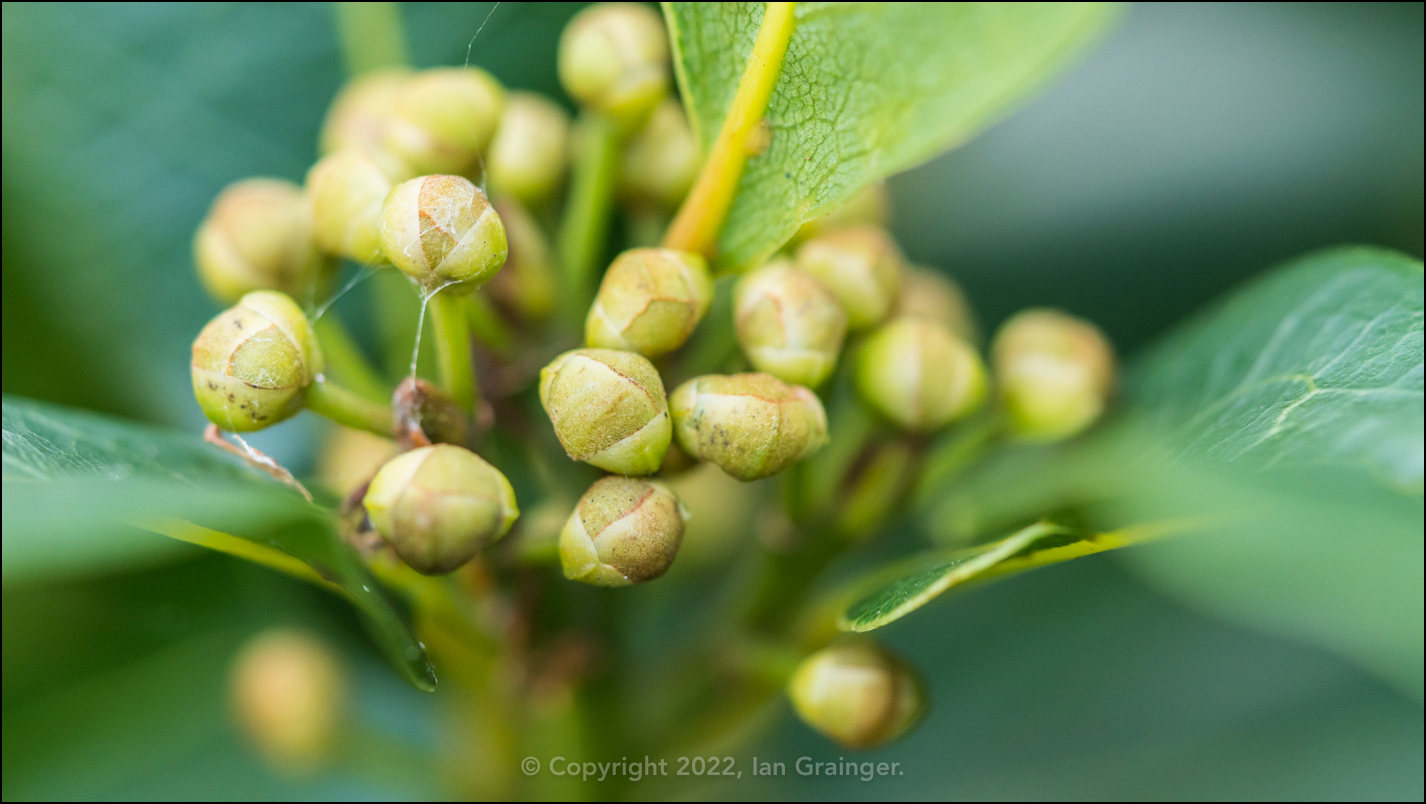 Bay Buds - February 2022
The Bay (Laurus nobilis) trees had begun to produce flower buds, and it wouldn't be long before their branches were full of their tiny white / yellow coloured blooms.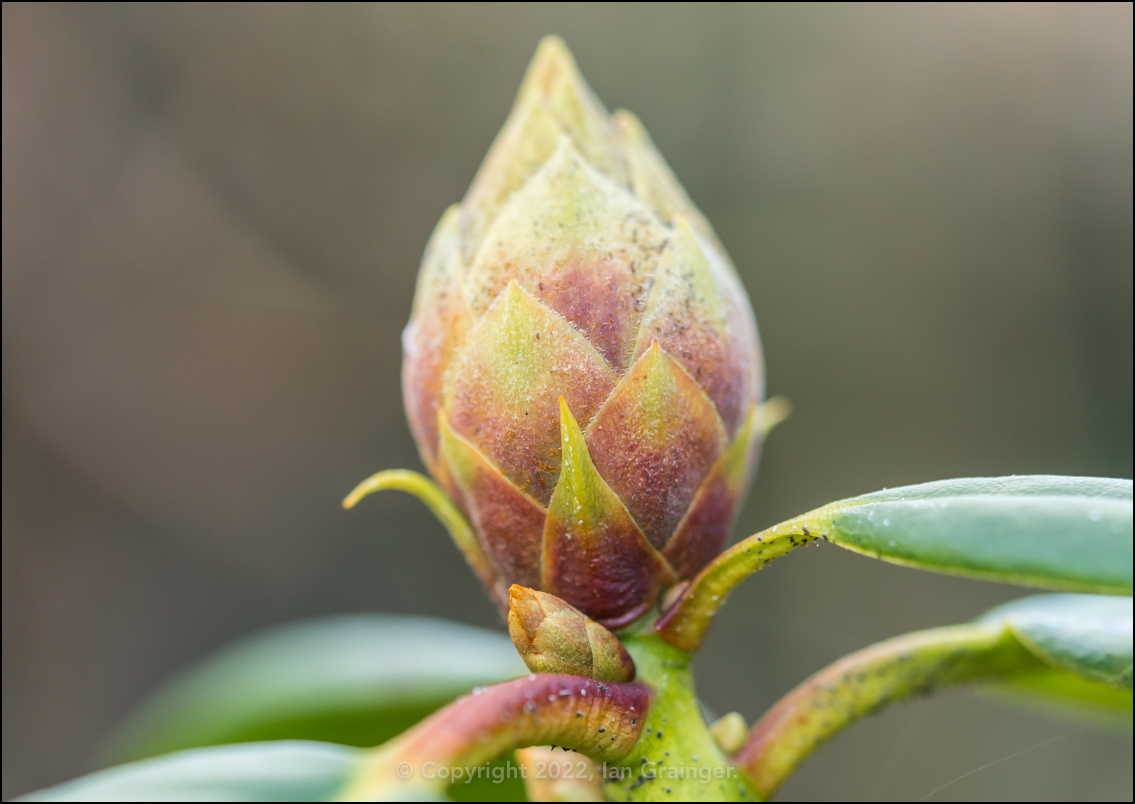 Colourful Bud - February 2022
I always loved the colourful flower buds of the Rhododendron bushes. This one was rather large and looked like it was going to burst open at any moment.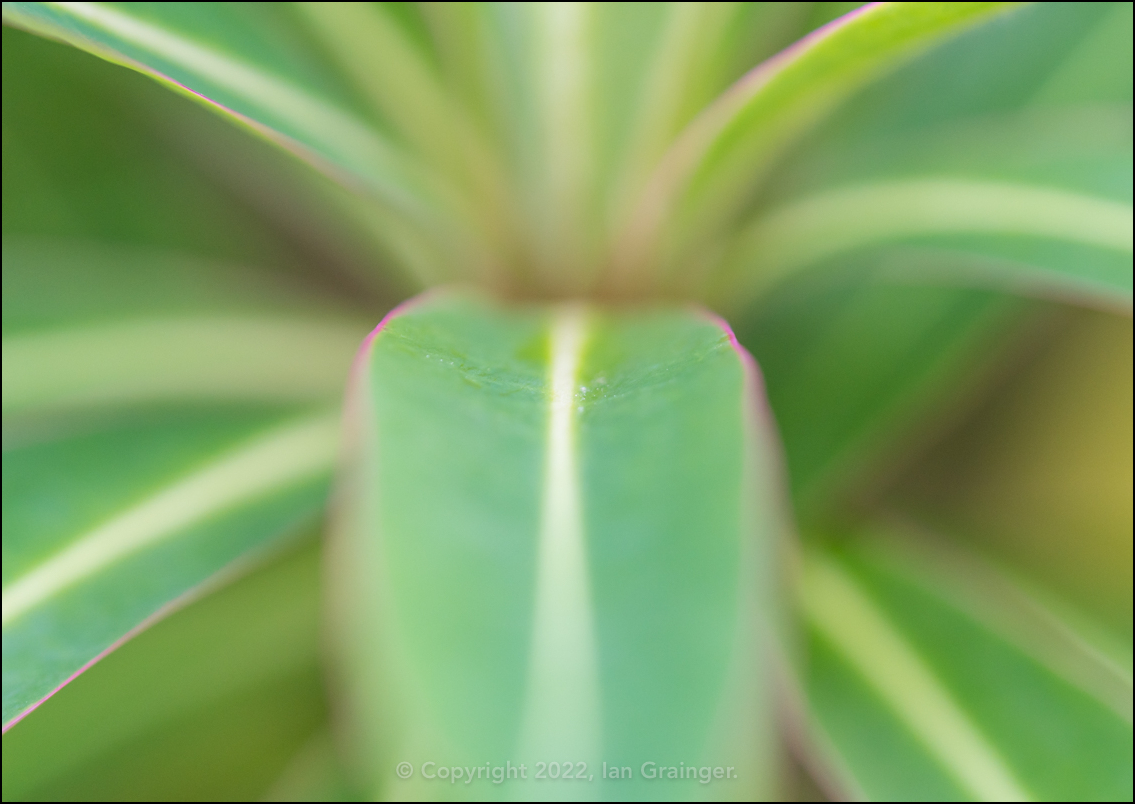 Abstract Spurge - February 2022
Finally I'll end with an abstract leafy shot taken of a Honey Spurge (Euphorbia mellifera) bush. I actually really like this photo, and nearly made it my Image of the Week!
However, I went with Early Crocus as my Image of the Week simply because it was nice to see the first of the springtime Crocuses arrive...