Bursting Open - February 2022
Not wanting to sound like a broken record as I describe the weather for my weekly photo shoot, but once again it was a thoroughly dull and overcast morning. A bit of a breeze also made macro photography tricky, but at least it wasn't raining.
My first new find of the day was this bright and beautiful newly opened Camellia bloom. It was the first of many flowers that would be opening soon.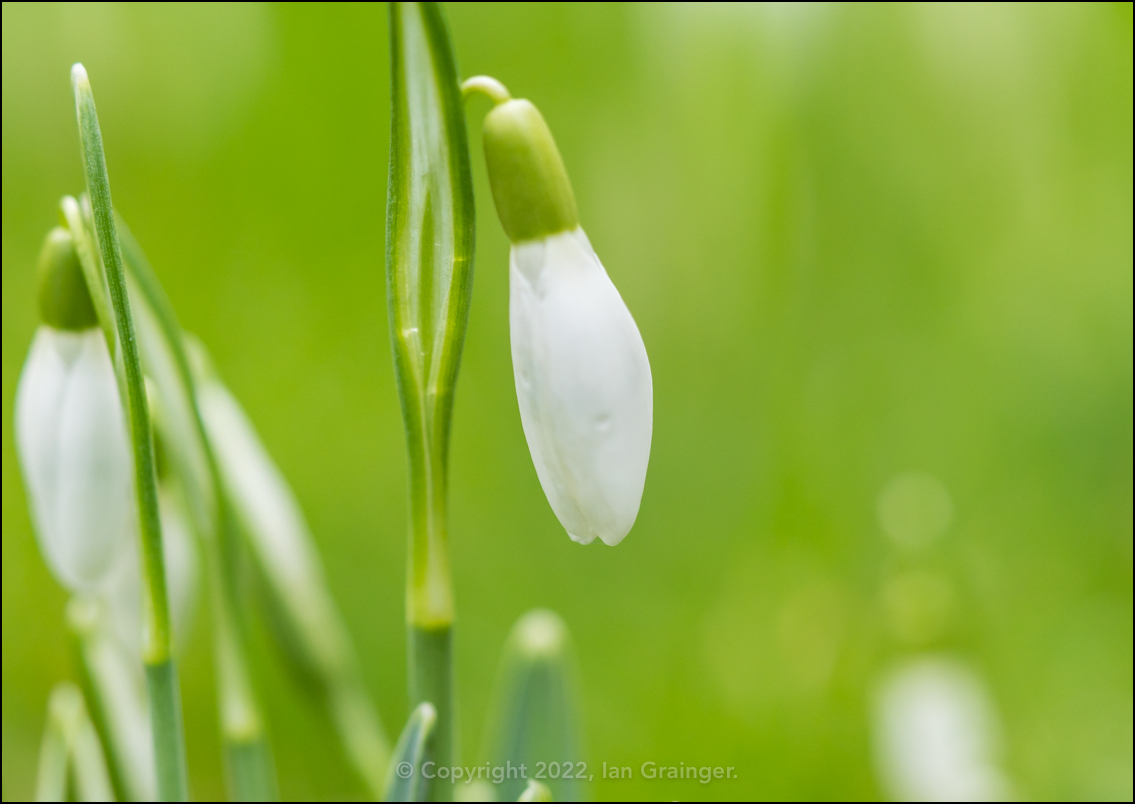 First Snowdrop - February 2022
My next new find was a whole bed full of Common Snowdrops (Galanthus nivalis), which must have been poking up through the grass for at least a couple of weeks, but which I'd not noticed previously.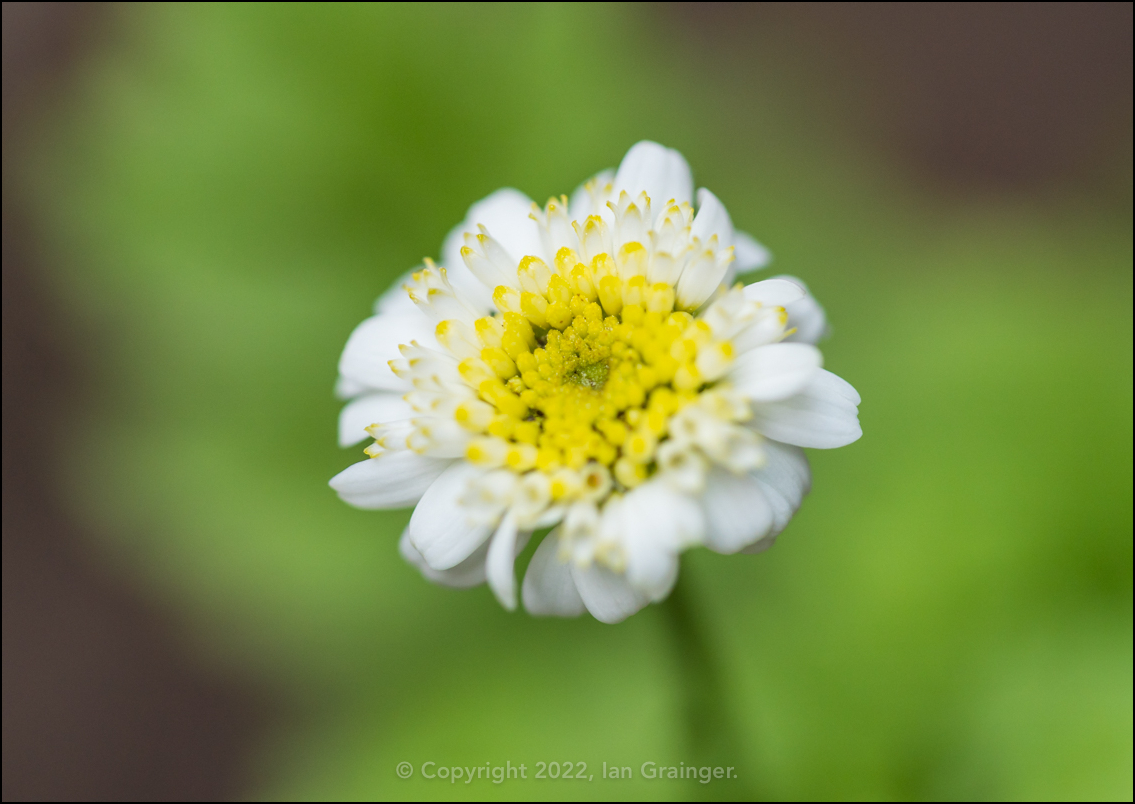 Feverfew - February 2022
I thought the frost had killed off the last of the Feverfew (Tanacetum parthenium) flowers, but this hardy individual had regenerated, and was blooming again.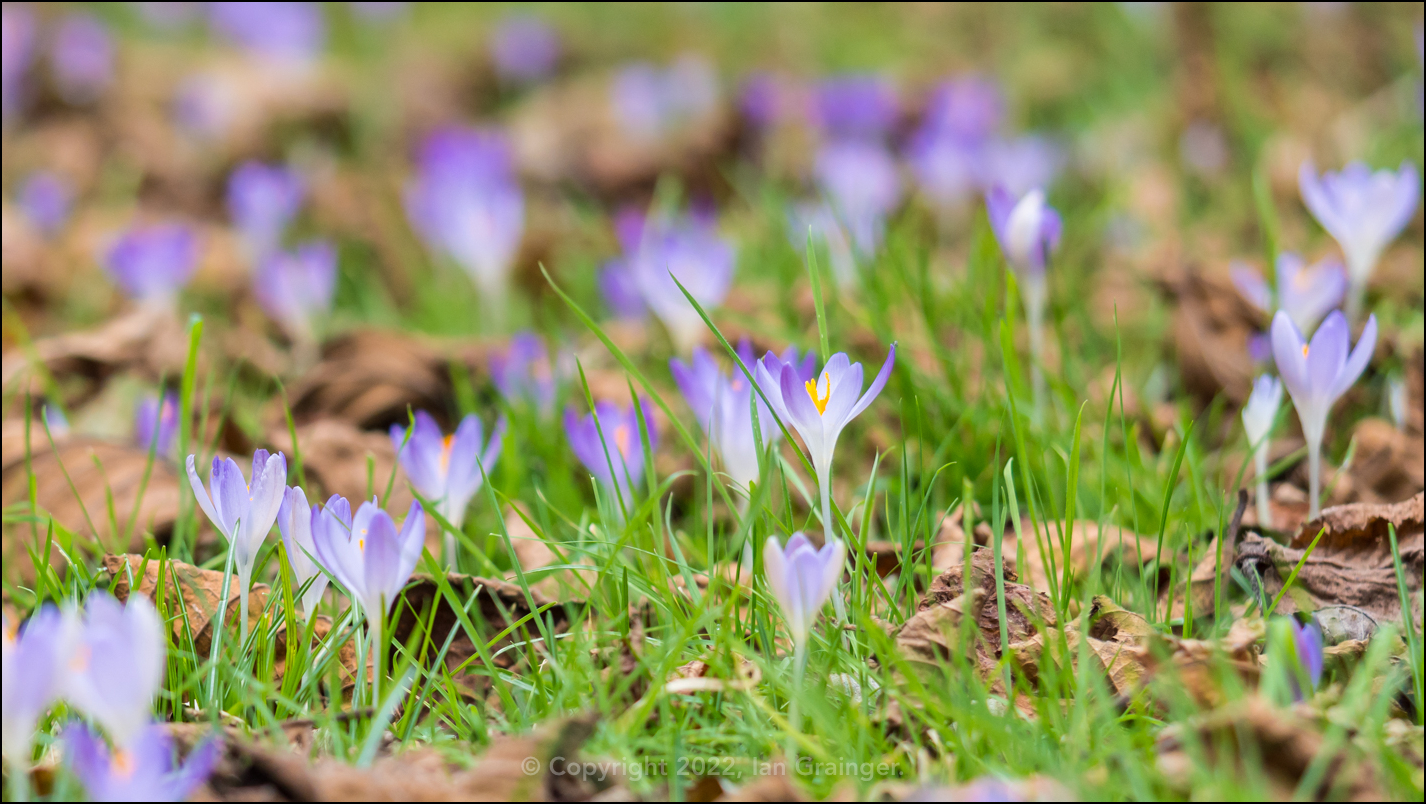 Singled Out - February 2022
The Crocus were popping up everywhere in the long grass of the lawn, but would have looked much better if the sunshine had come out to greet them.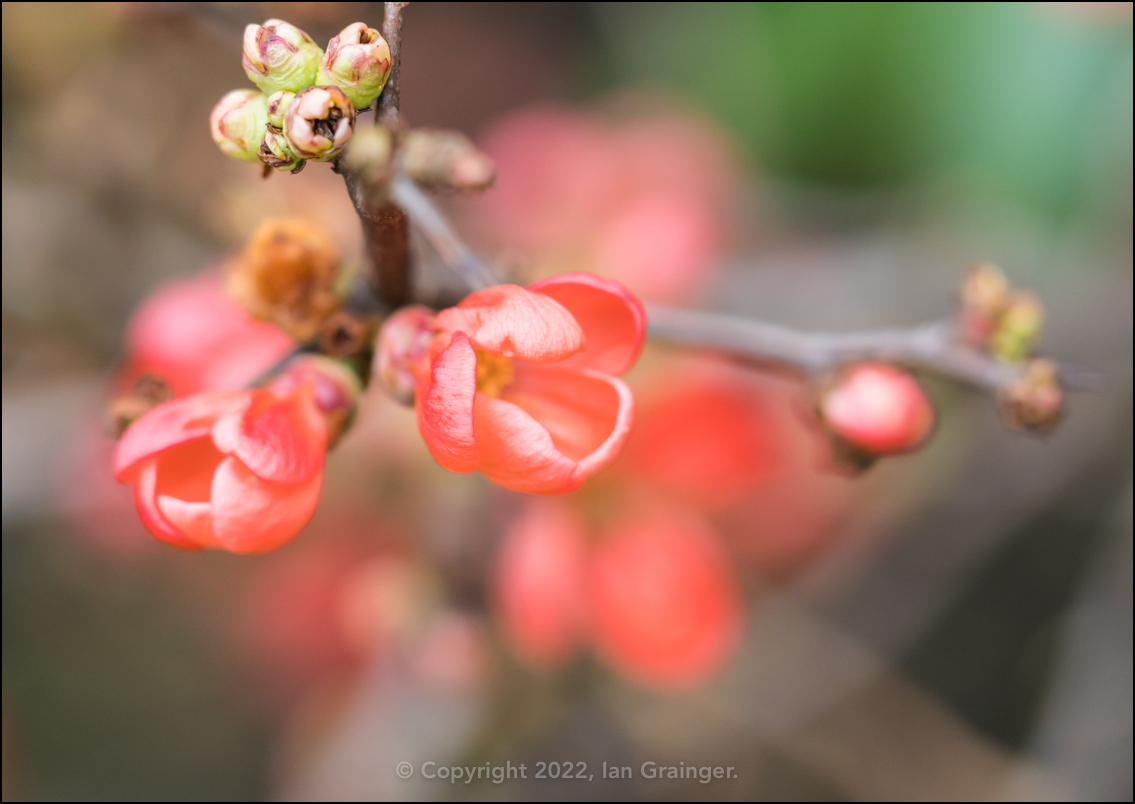 Blossoming Quince - February 2022
The Quince (Chaenomeles) bushes continued to produce flower after flower and were still full of buds waiting to fulfil their potential.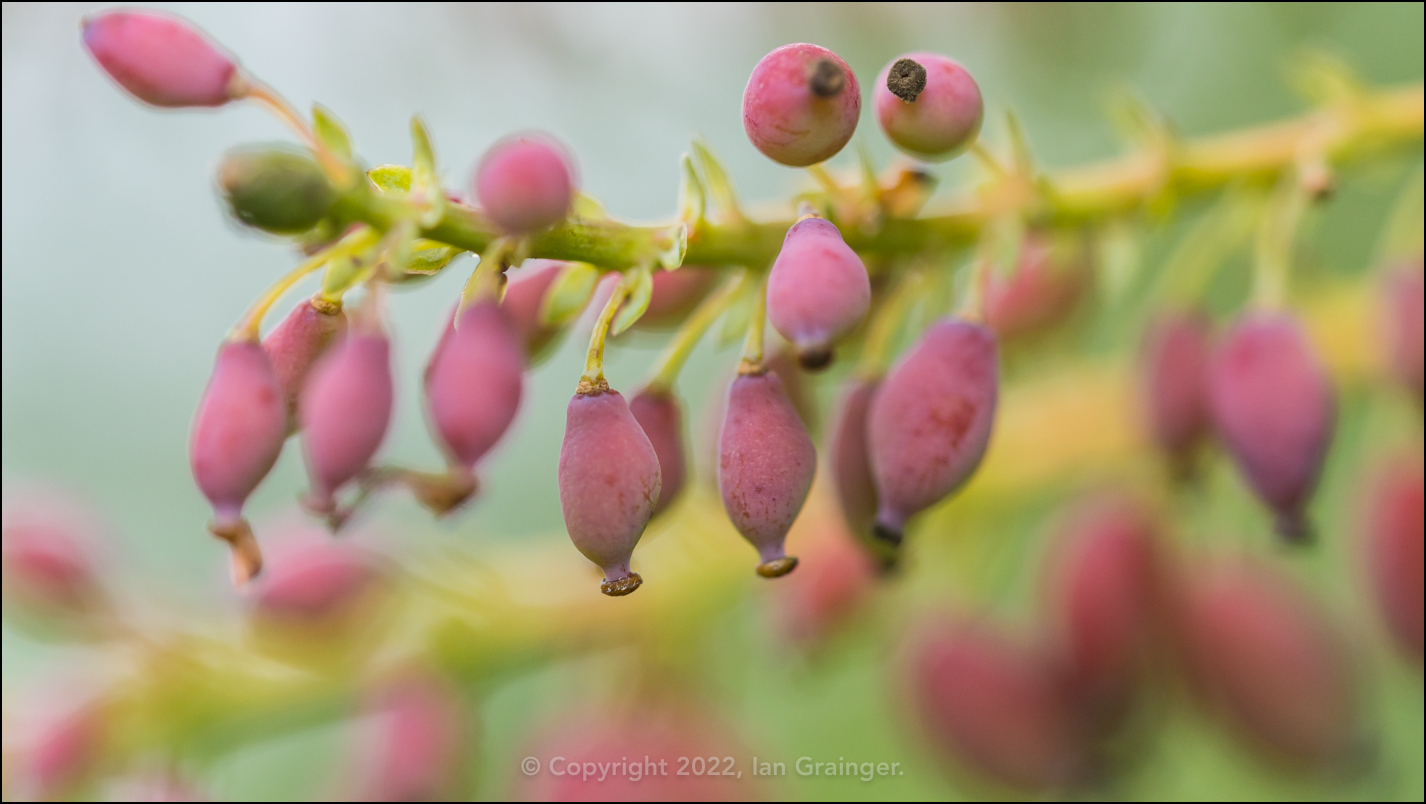 Plum Coloured Berries - February 2022
The plum coloured berries of the Mahonia (Mahonia japonica) bush were colouring up nicely, and kept the bush interesting after the departure of the yellow flowers.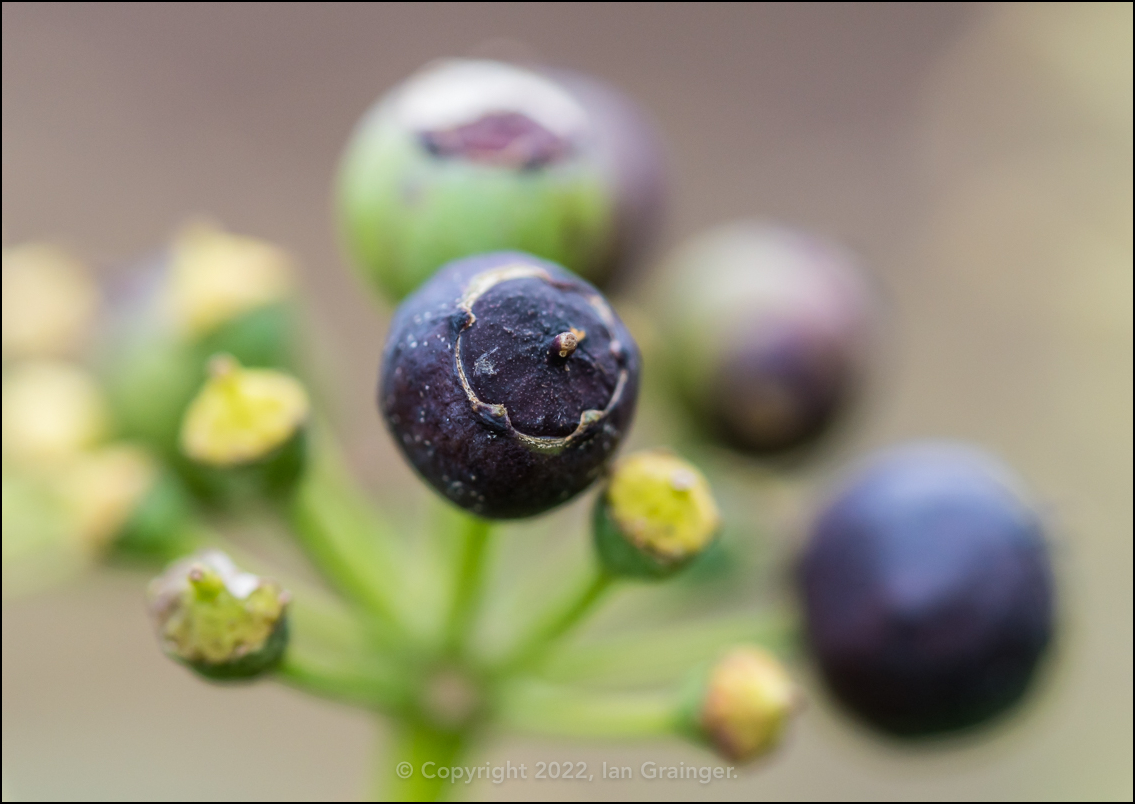 Ripe Ivy - February 2022
Most of the Common Ivy (Hedera helix) berries had now ripened up, with only a few playing catchup.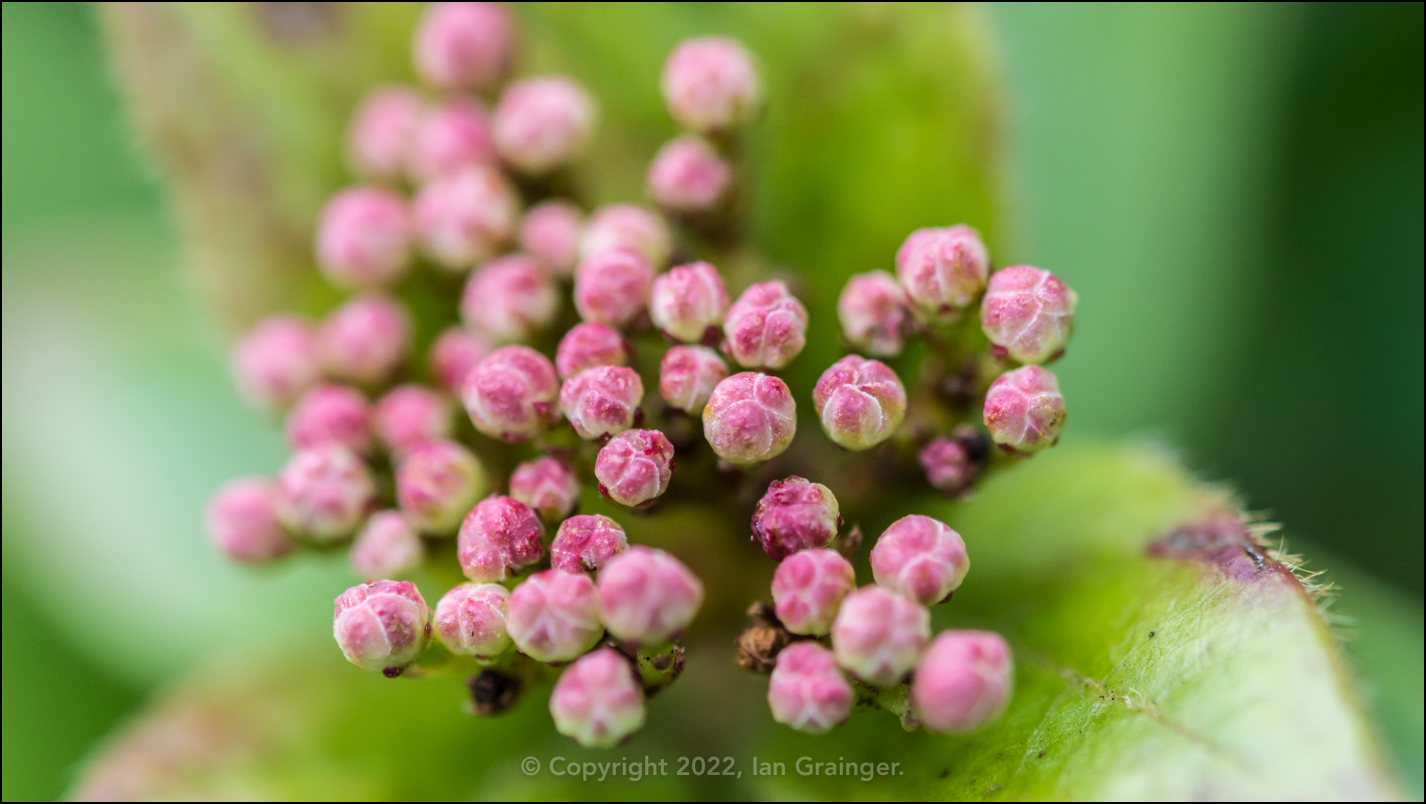 Budding Blossom - February 2022
Whilst half of the Viburnum bush flower heads were in bloom, the other half were holding back, and still in their bud stage.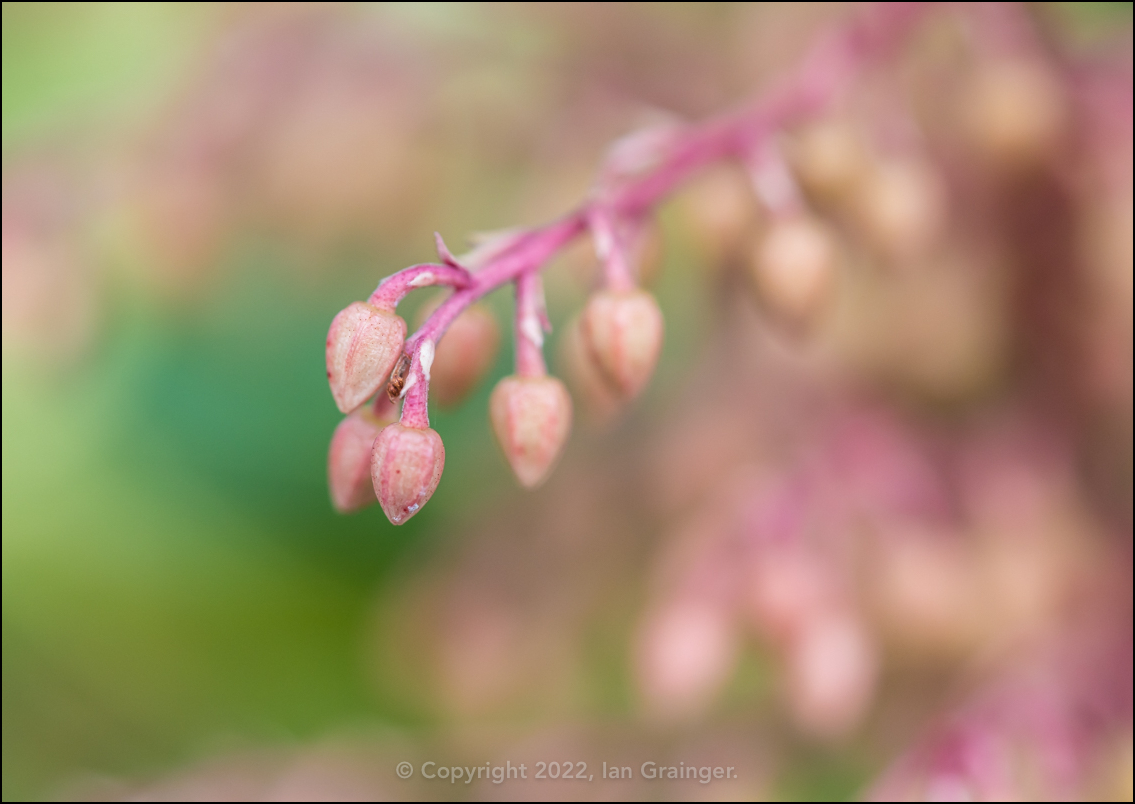 Budding Flames - February 2022
Finally, the Forest Flame (Pieris) bush flower buds remained staunchly closed, with not a single one having opened yet.
So this week I went with Bursting Open as my Image of the Week simply because it was the first Camellia bloom of the year...