Skeletal - February 2022
This week I finally had my new camera in my hands. I'd ordered it before Christmas, and it had finally arrived two months later, and I couldn't wait to put it through its paces. Compared to the big, but beloved, Nikon D800 I'd been using for the past decade, the new Sony A7 IV would take a bit of getting used to, but I was pleased how it performed during my first short photo shoot in dad's garden this week.
My first port of call was at the Lacecap Hydrangea (Hydrangea macrophylla) bushes to see if any of their bracts had decayed into a skeletal form. I was in luck, and managed to capture one that was almost completely lacelike.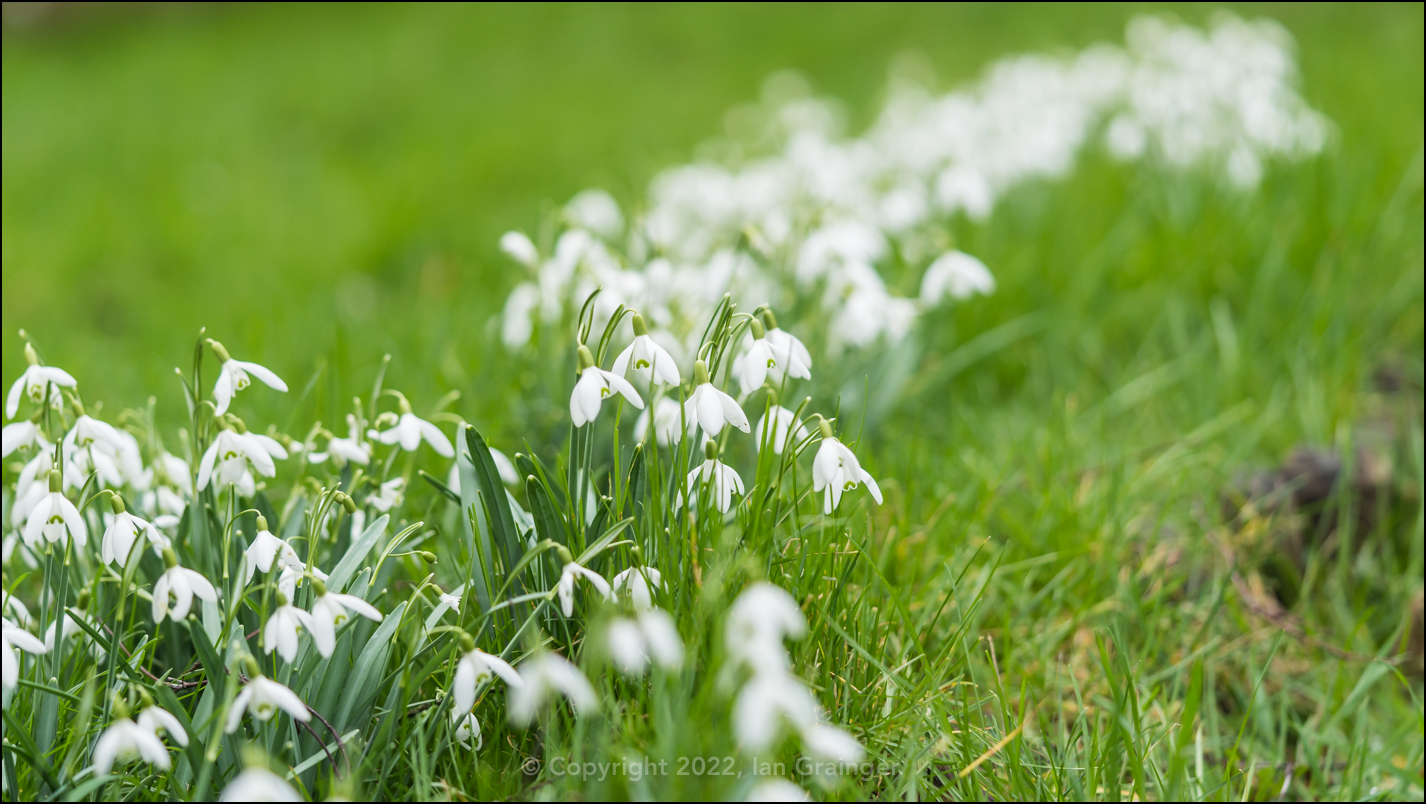 Band of Snowdrops - February 2022
Next I tested out the flip screen of the Sony, and made light work of getting down low to grab a shot of this band of Common Snowdrops (Galanthus nivalis) growing in the long grass.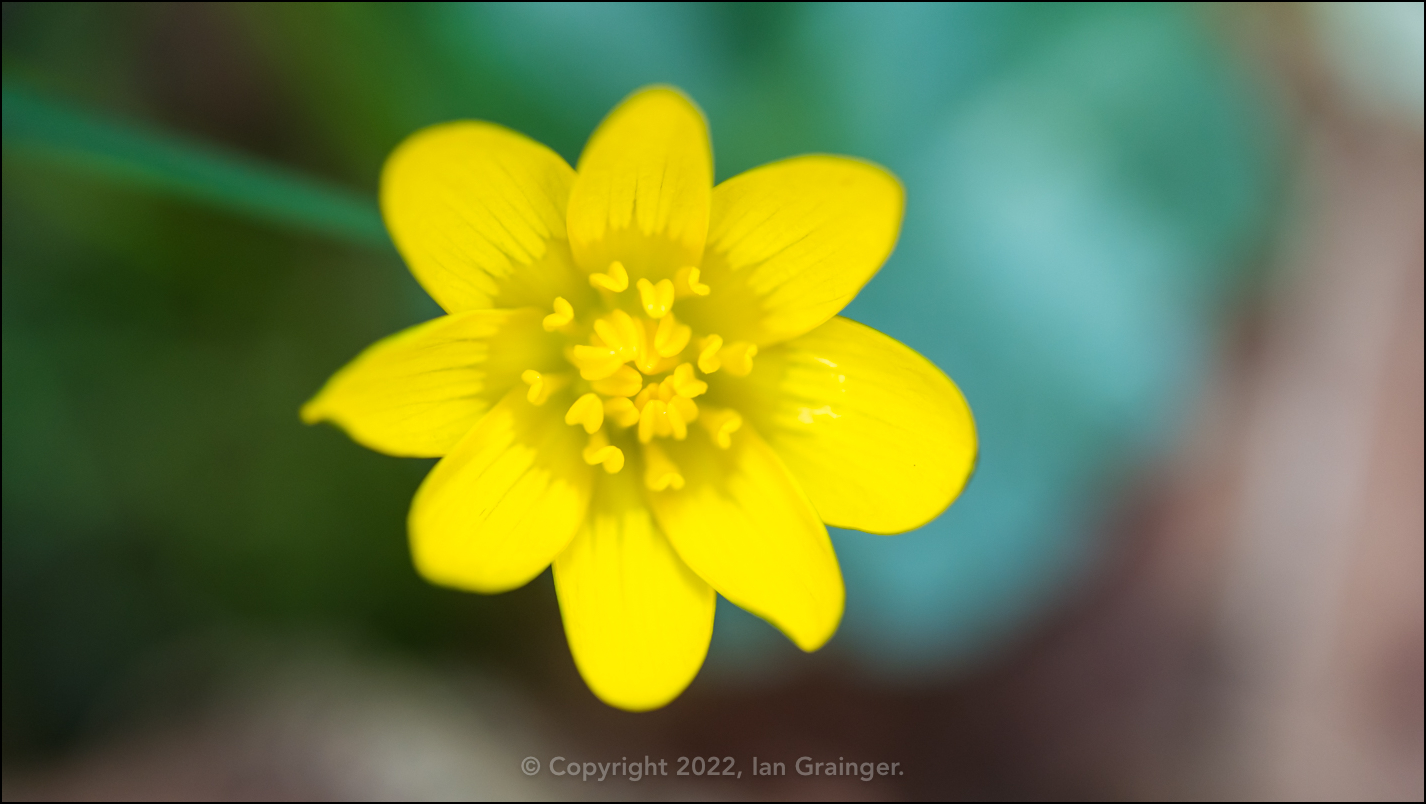 Celandine - February 2022
A new plant to flower in the garden this week was this Lesser Celandine (Ficaria verna). There were quite a few of them dotted around and they made nice companions to the Crocus and Snowdrops.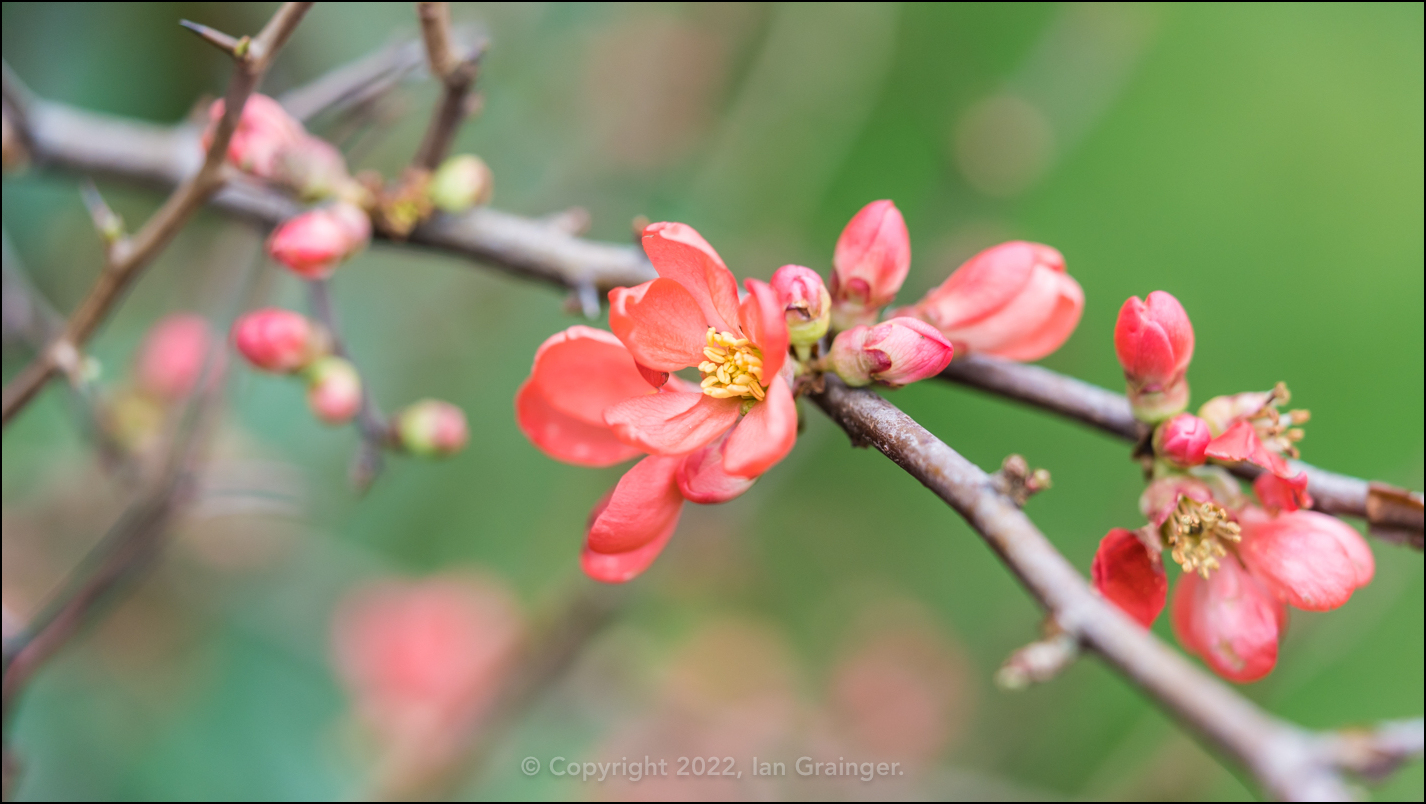 Branch of Blossom - February 2022
The Quince (Chaenomeles) bush continued to put on a beautiful display of its pink blossom, and there were still many flower buds left to open.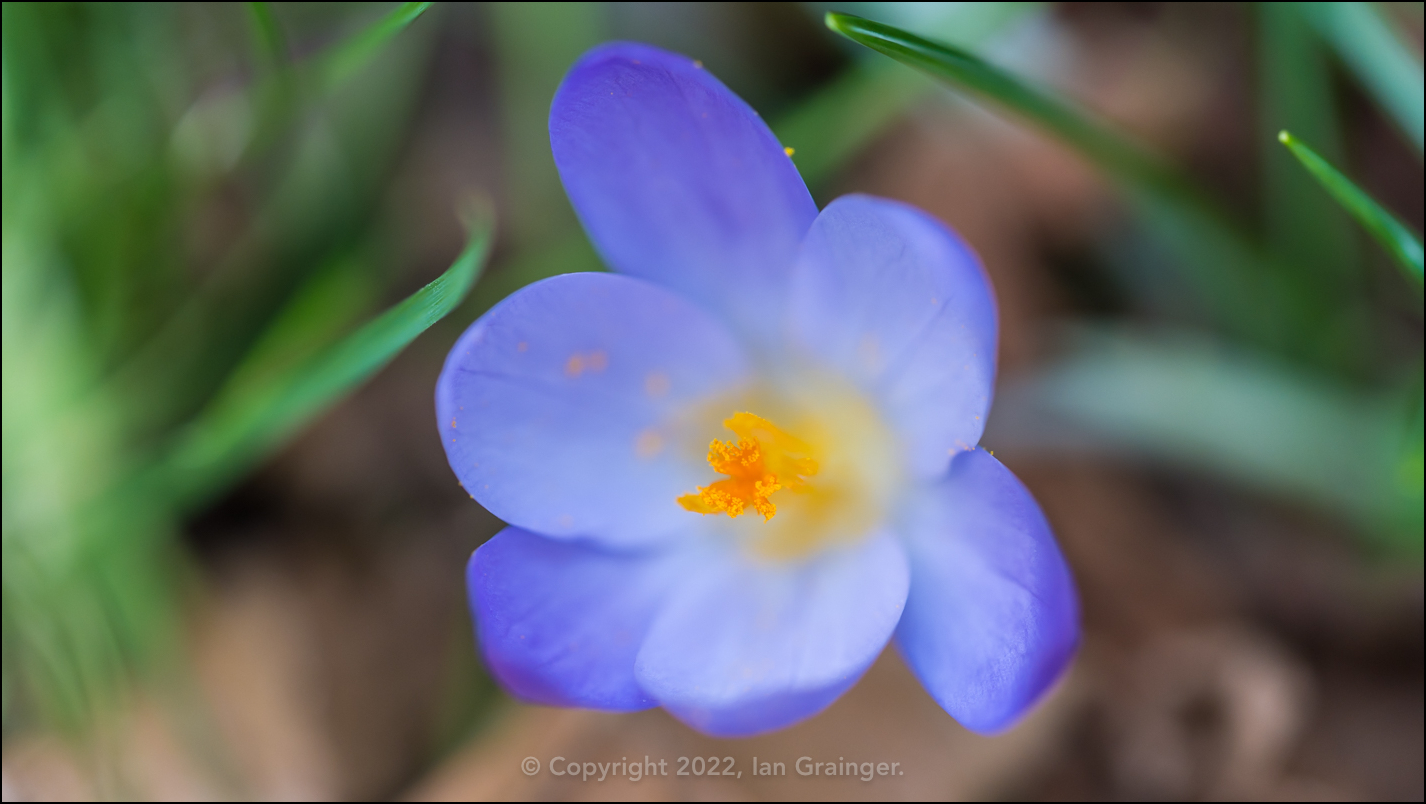 Crocus - February 2022
The Crocuses hadn't fared too well against the recent triple header of storms, and had mostly been battered to the ground. However, there were one or two individuals still left standing.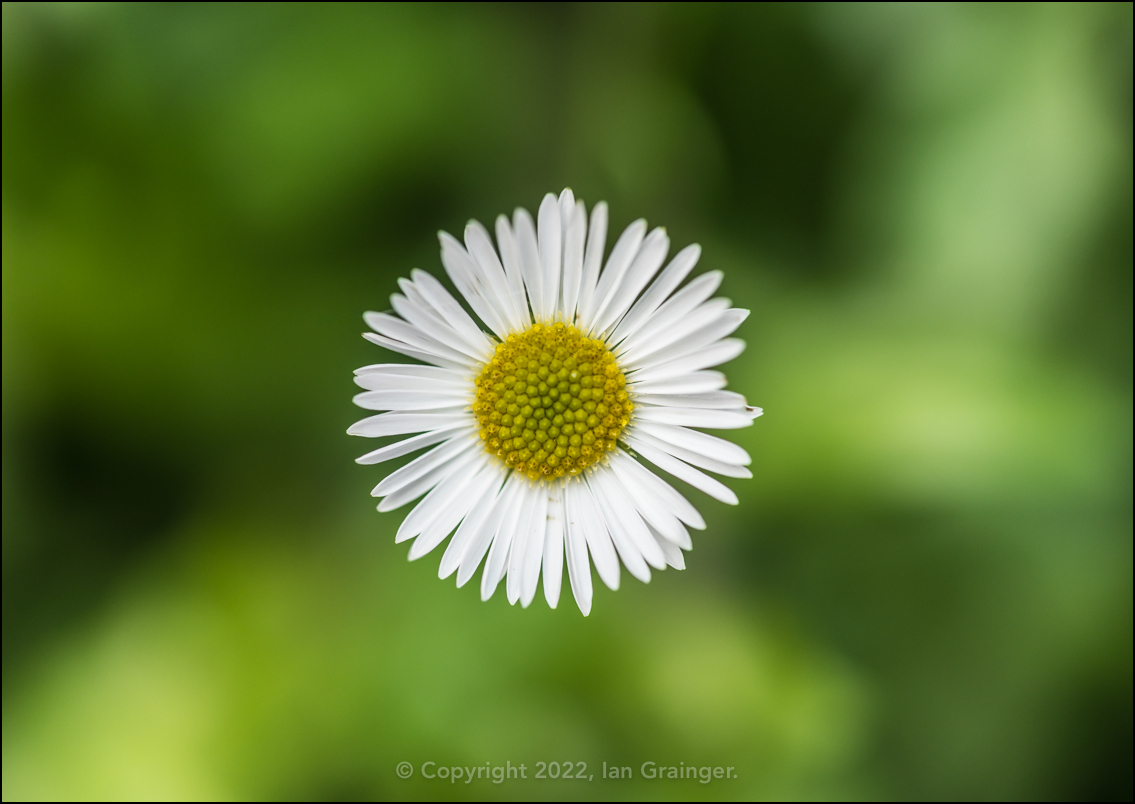 Erigeron - February 2022
The Erigeron 'Stallone' (Erigeron karvinskianus) plants continued to amaze me with their ability to flower seemingly forever!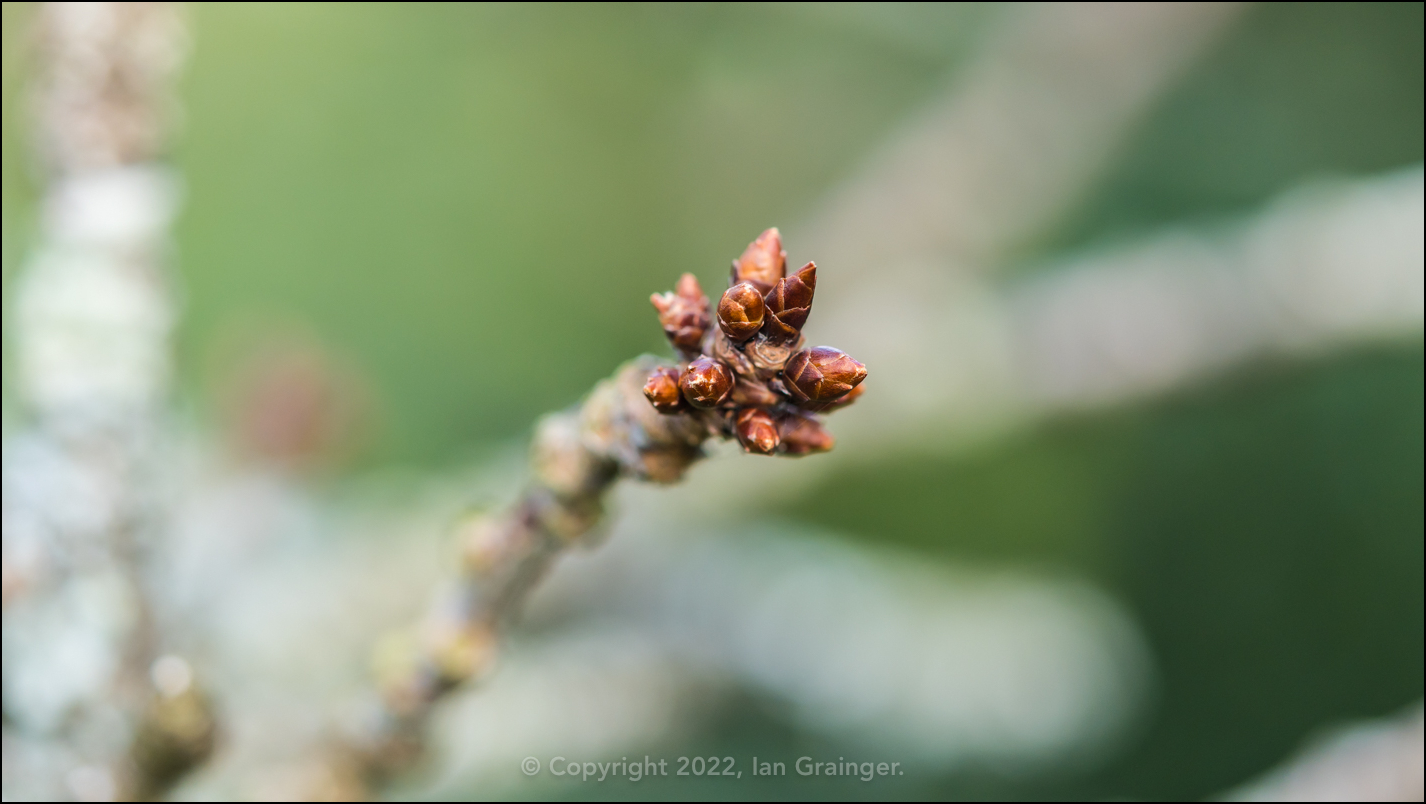 Cherry Tree Growth - February 2022
It was good to see that the Cherry (Prunus) tree now had more and more flower buds appearing.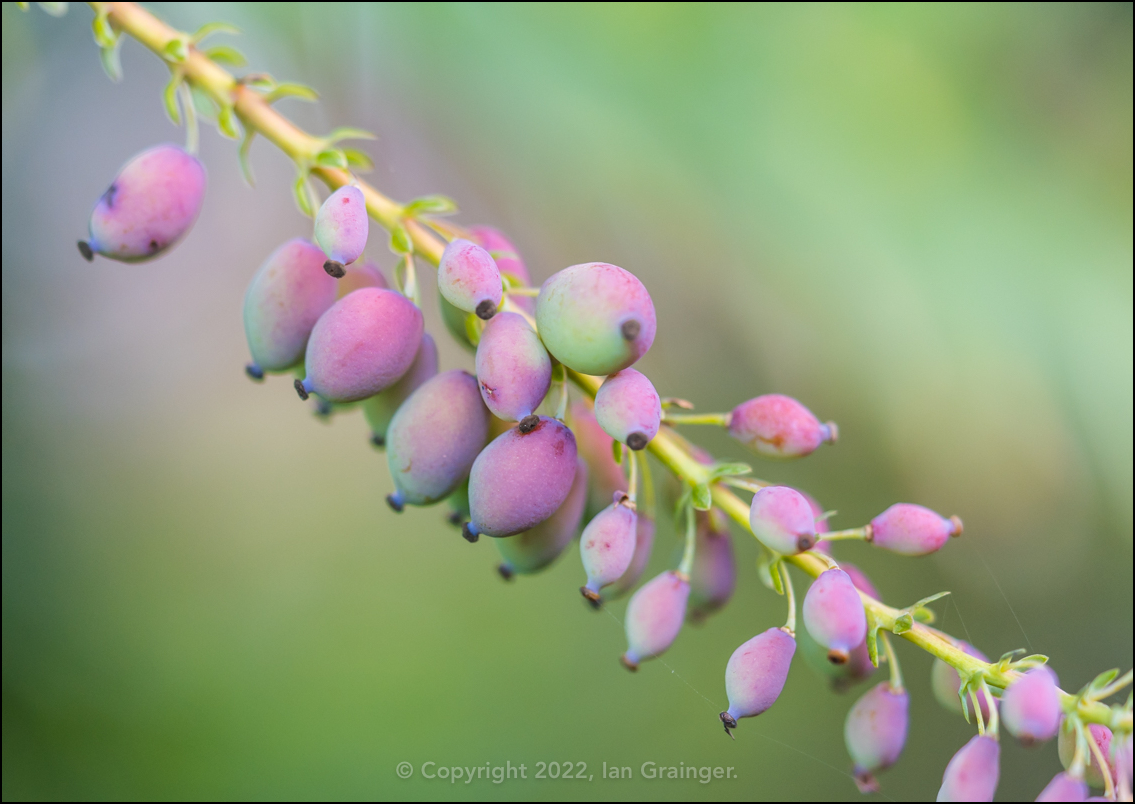 Berried Mahonia - February 2022
The plum coloured berries of the Mahonia (Mahonia japonica) bush were beginning to bring more clarity to the bushes common name of the Oregon Grape bush.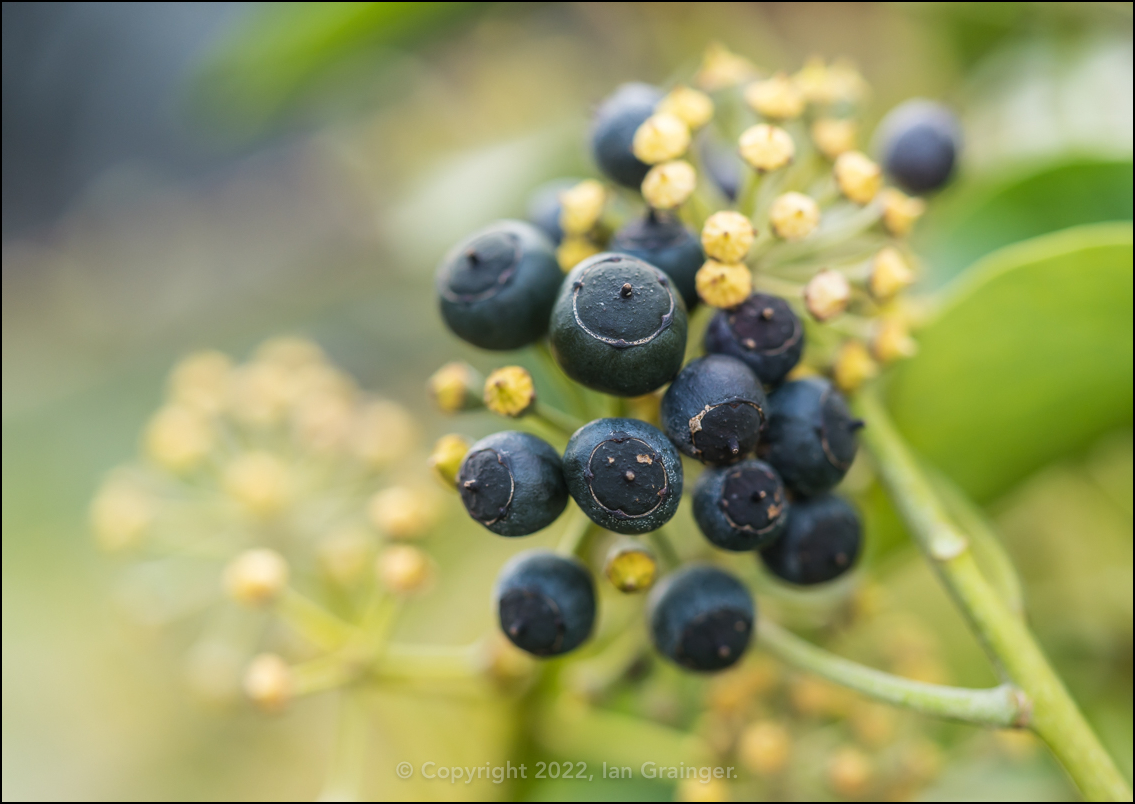 Berried Ivy - February 2022
The Common Ivy (Hedera helix) bush berries continued to ripen, with the black berries now beginning to equal the unripe green ones in their number.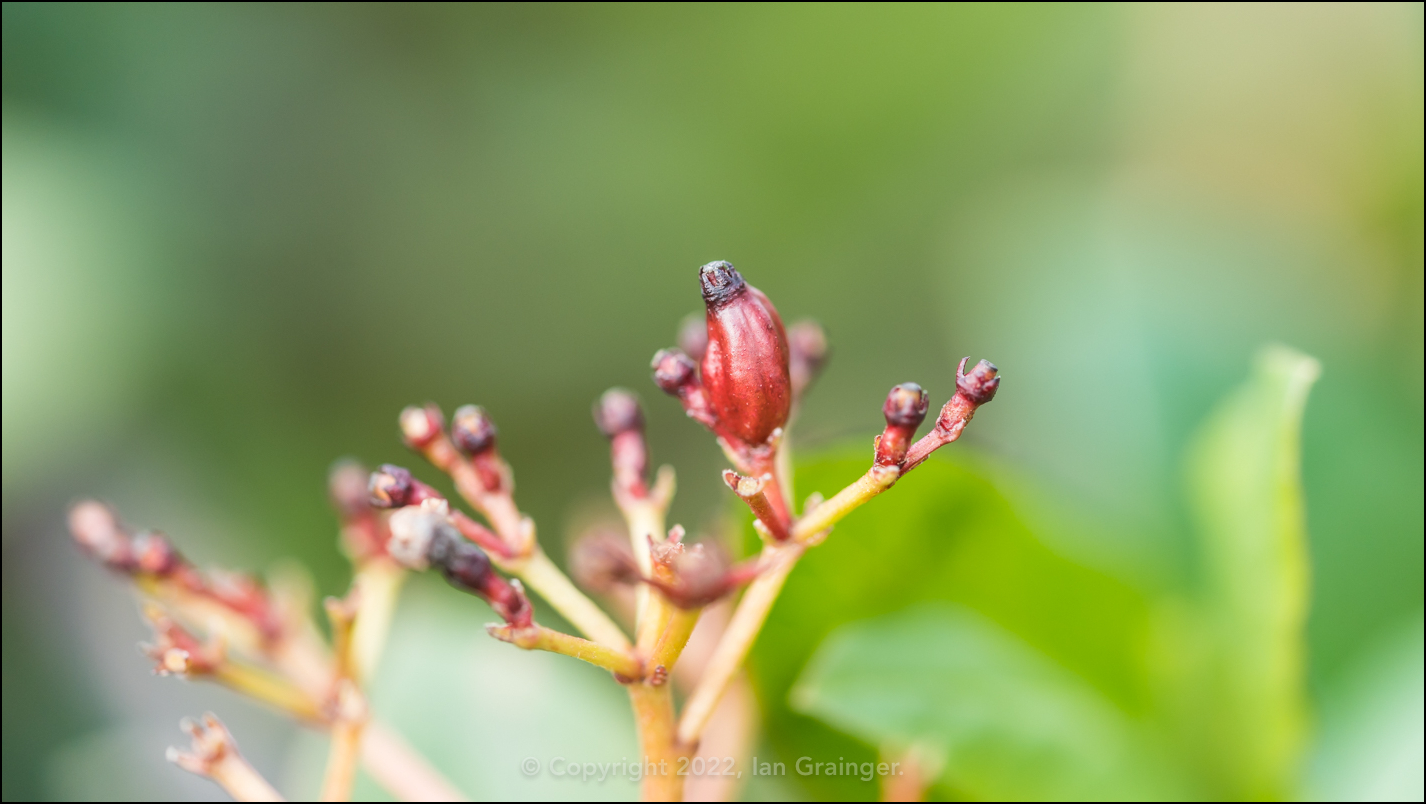 Berried Viburnum - February 2022
Finally, the Viburnum bush had begun to produce its first red berries. Actually, this particular bush still had flowers in bud, fully open blooms and these berries, which I found quite remarkable.
So this week I went with Skeletal as my Image of the Week simply because I'd been waiting for the bracts to fade away into this condition for weeks, and I'd finally captured one with my new camera...