Raindrops - January 2022
It was another wet morning for my photo shoot in dad's garden this week, but at least the rain had stopped falling as I went around clicking away.
That was good news, as I'd found out that the Sony ZV-E10 camera wasn't actually weather sealed, which was a real shame, as it is an excellent little camera otherwise.
As there were plenty of subjects covered in raindrops, I thought I'd search out a few, and this one turned out to be my favourite. I really liked how good the real and bokeh raindrops looked against the red background that was actually the next door neighbour's car!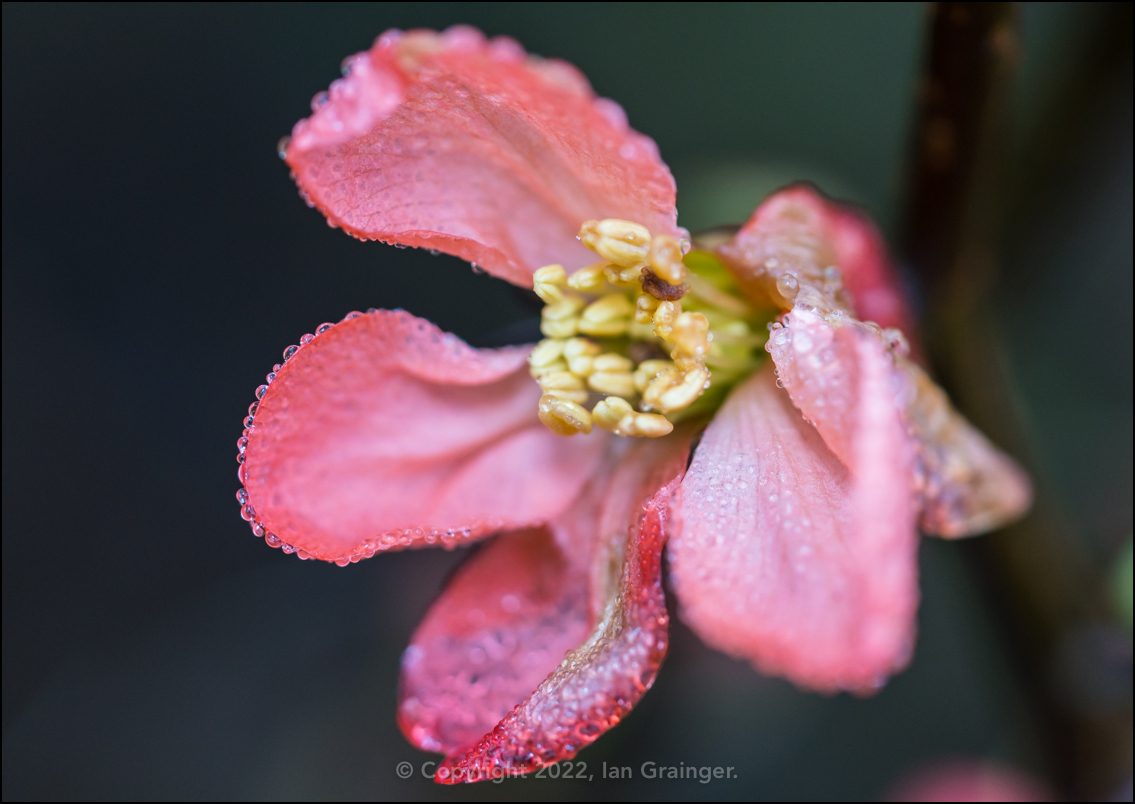 Covered Quince - January 2022
Walking around the garden I next came across this Quince (Chaenomeles) bush bloom. I particularly liked the little raindrops that were attached to the outer petal edges.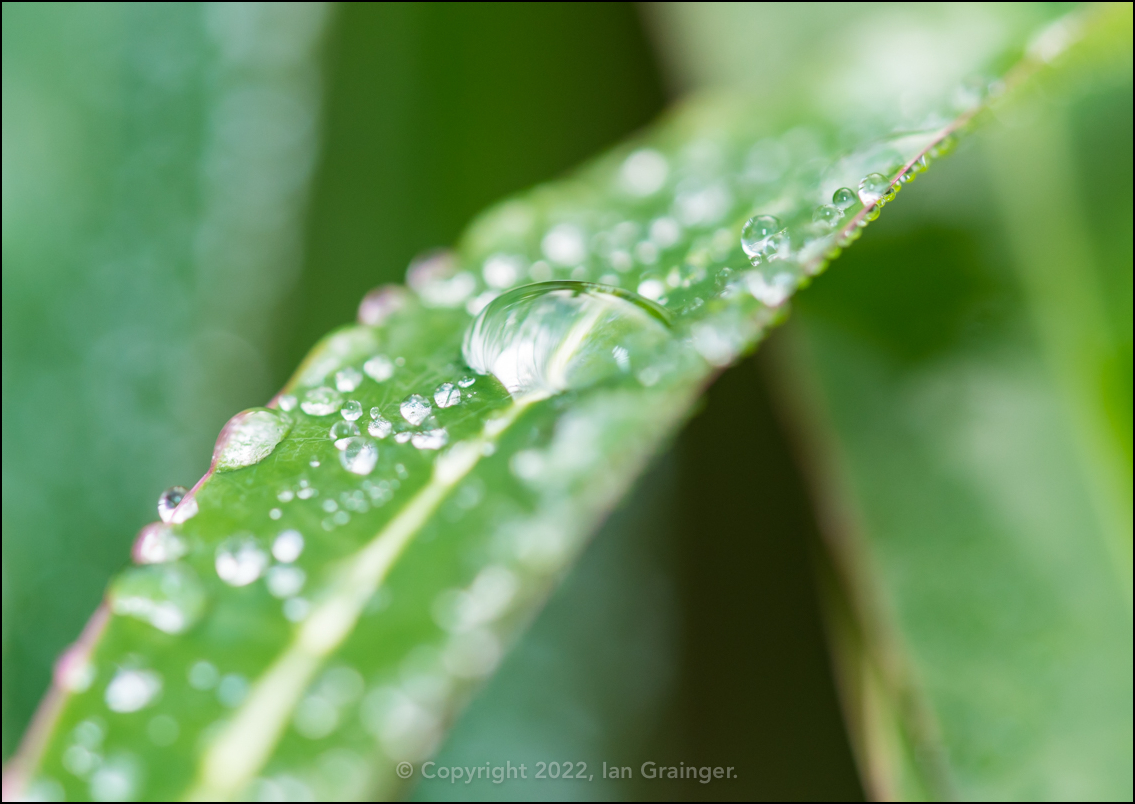 Big Drip - January 2022
The Honey Spurge (Euphorbia mellifera) bush was my next stopping point, with their vibrant green leaves being the temporary home of a large collection of raindrops.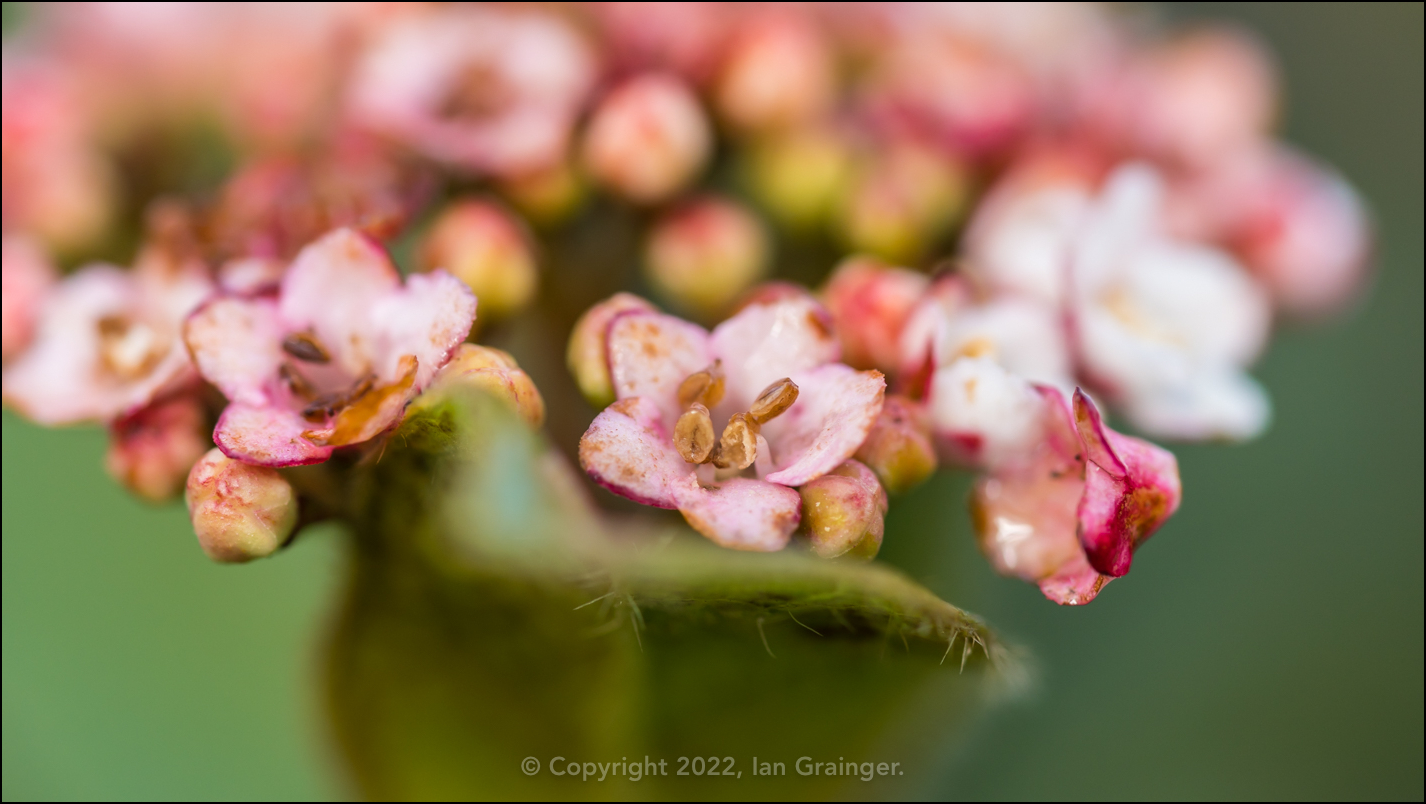 Viburnum Blossom - January 2022
The Viburnum bush blossom, while wet, seemed to have consumed its raindrops, but was looking pretty all the same.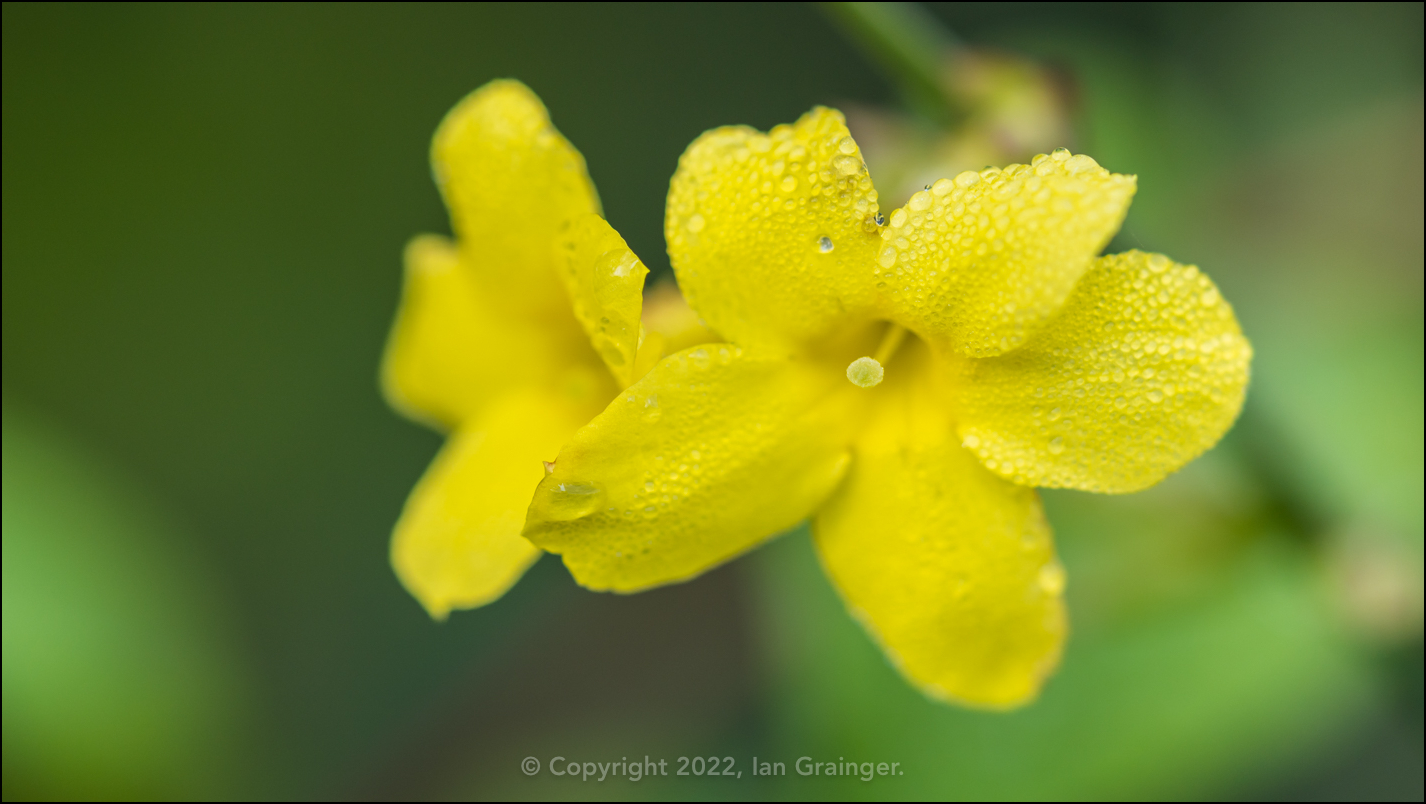 Wet Winter Jasmine - January 2022
The Winter Jasmine (Jasminum nudiflorum) blossom, on the other hand, seemed impervious to the rain, and the petals were performing like some sort of highly weather sealed plastic - unlike the camera I was using!!!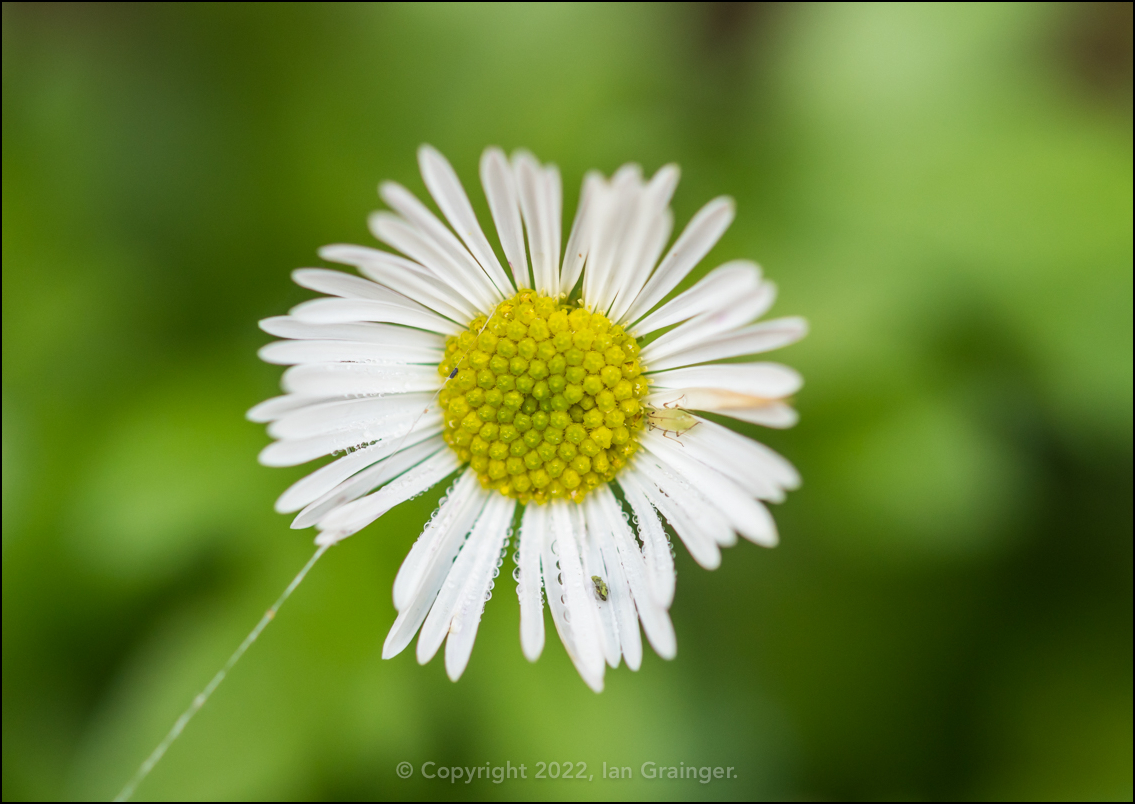 Erigeron Visitor - January 2022
The Erigeron 'Stallone' (Erigeron karvinskianus) blooms were still going, although there were definitely fewer of them than there had been a few weeks ago. This particular one was home to a very hardy Greenfly (Myzus persicae) which seemed to have survived several of the recent heavy frosts.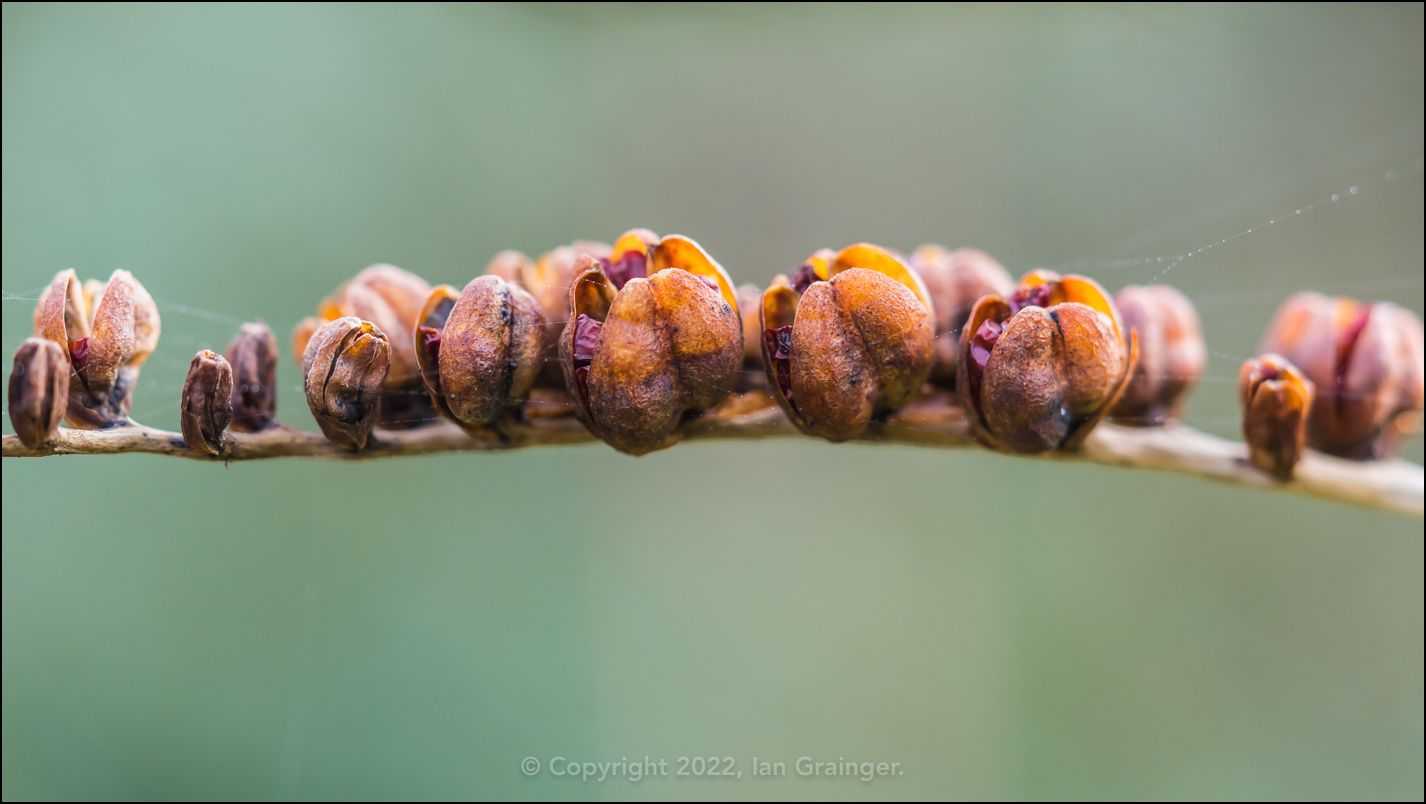 Crocosmia Capsules - January 2022
The Crocosmia (Crocosmia curtonus) 'Lucifer' seed pods still hadn't yielded their seeds, and continued to make a decent subject.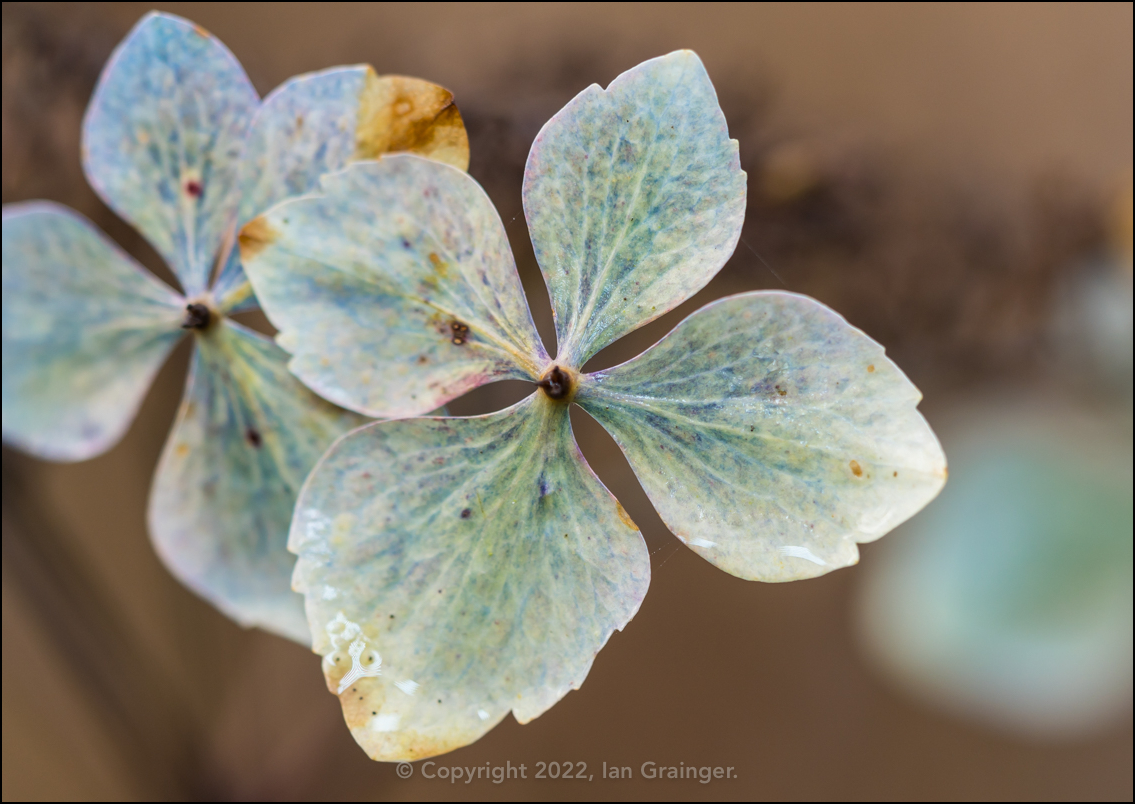 Fading Blue Bract - January 2022
I was quite surprised to find this Lacecap Hydrangea (Hydrangea macrophylla) bract still containing some of its former blue hue. All of the other bracts I'd found were in various stages of decay, and none of them had any colour.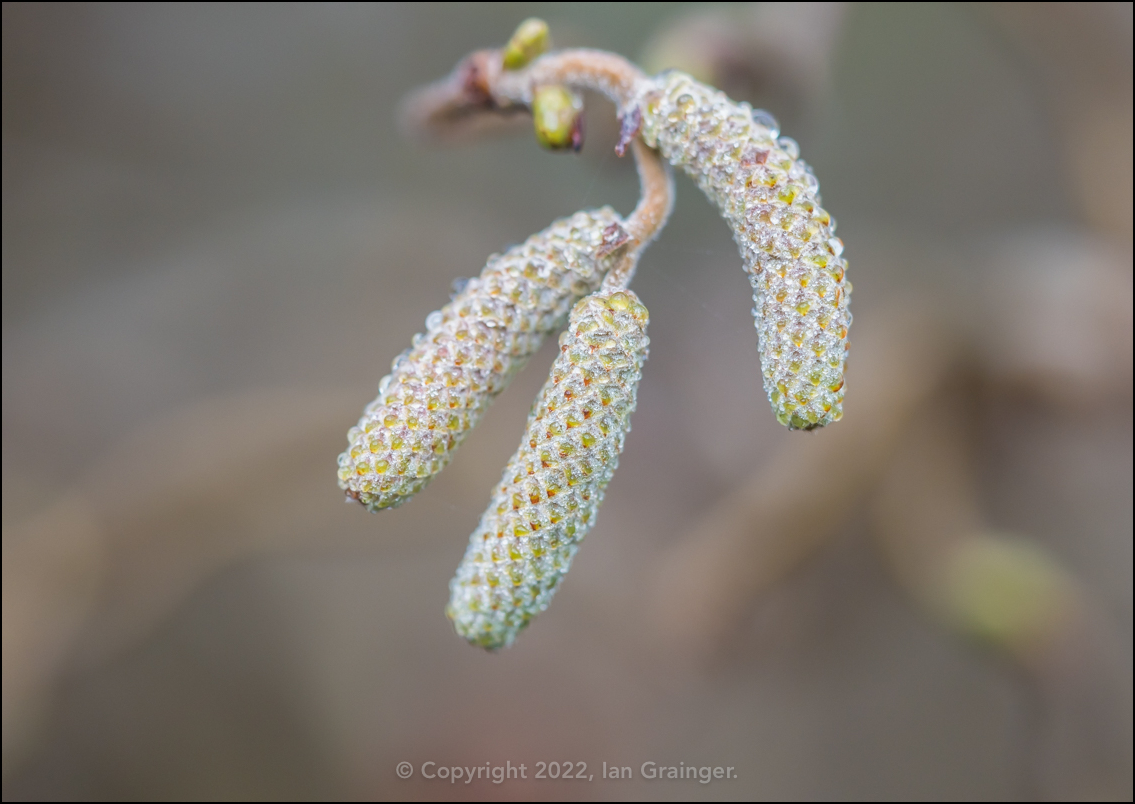 Early Catkins - January 2022
Finally, the Corkscrew Hazel (Corylus avellana 'Contorta') tree had begun to develop Catkins. It would be a while before they opened, but it was good to see them as they marked the very first signs of spring.
So this week I went with Raindrops as my Image of the Week simply because I liked how the actual raindrops and bokeh raindrops looked against the red background...