Spider Web Galaxy - January 2022
It was a very wet morning for my photo shoot in dad's garden this week with everything being covered in raindrops. I wasn't one hundred percent sure of the weatherproofing qualities of my Sony ZV-E10 camera, so decided not to stay out in the drizzle for too long.
This spider web image was my favourite image from the short shoot, and I was most impressed with the level of detail captured by my new Sony 90mm f/2.8 G OSS macro lens, especially as this was shot at f/2.8. It seems way sharper than my workhorse Nikon 105mm f/2.8 VR macro lens when shooting wide open!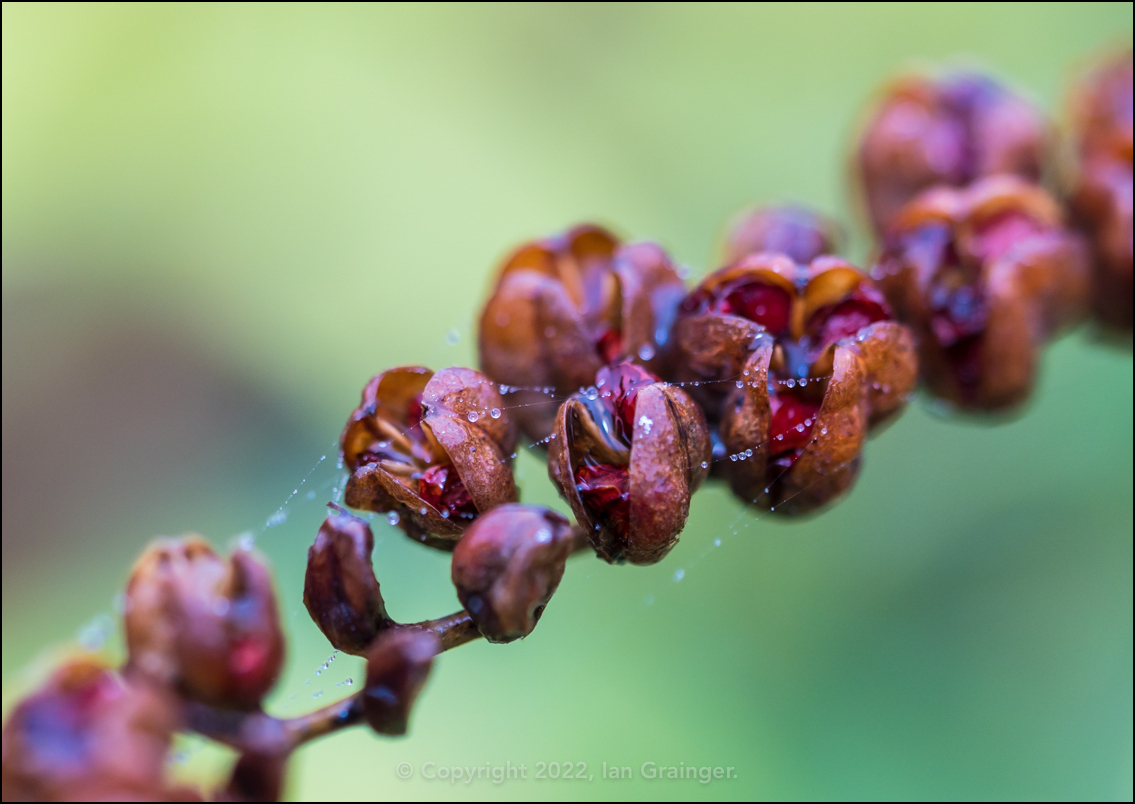 Crocosmia Capsules - January 2022
The Crocosmia (Crocosmia curtonus) 'Lucifer' seed capsules were still hanging onto their bounty, and I loved the little raindrops suspended in the webs that were hanging around the seed pods.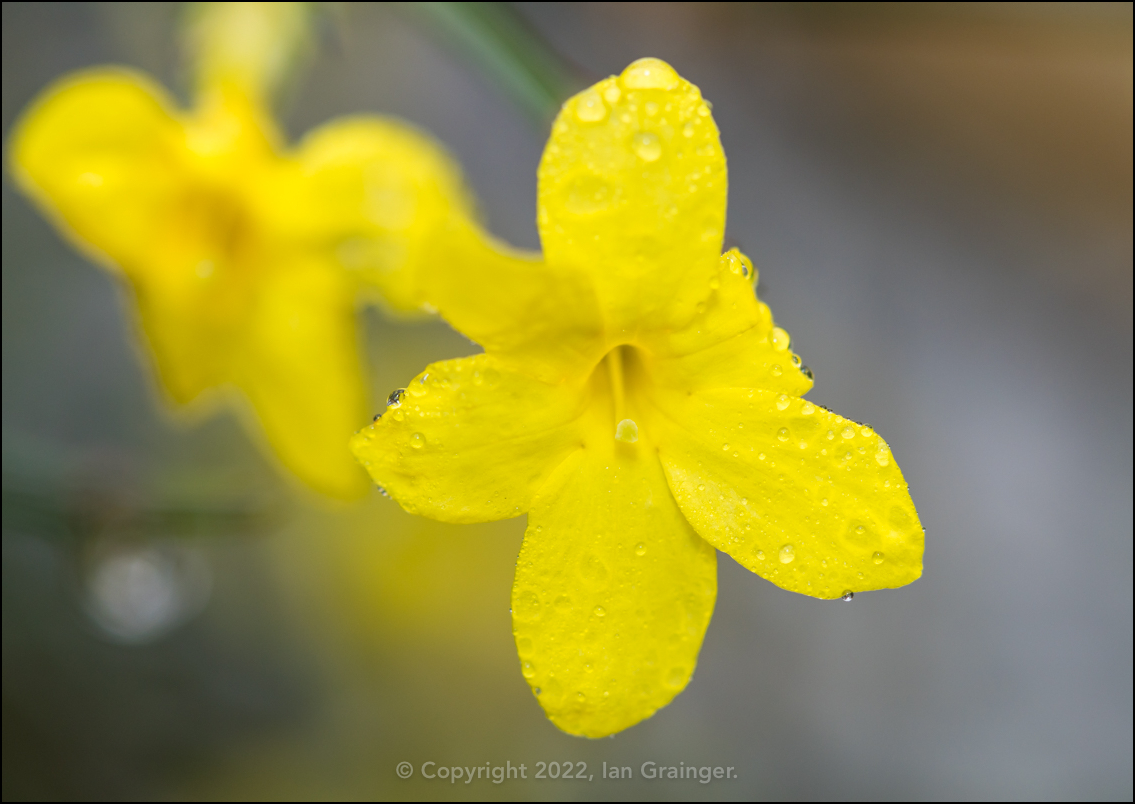 Wet Winter Jasmine - January 2022
The Winter Jasmine (Jasminum nudiflorum) blooms continued to brighten up the garden, and weren't any less pretty for leading a very wet existence for the moment.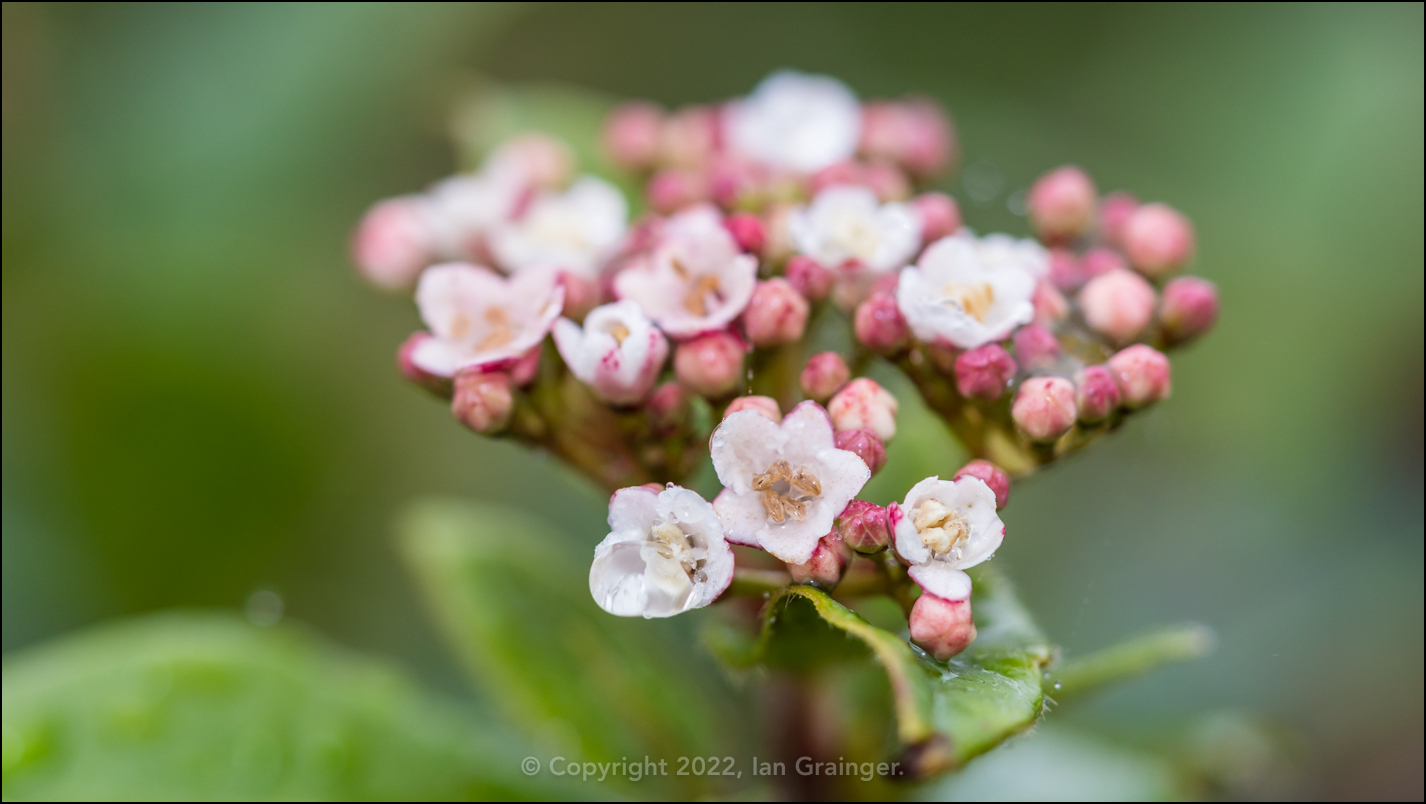 Viburnum Bush Blooms - January 2022
The Viburnum bush flower buds continued to open, and would hopefully withstand the colder weather that would undoubtedly arrive before springtime.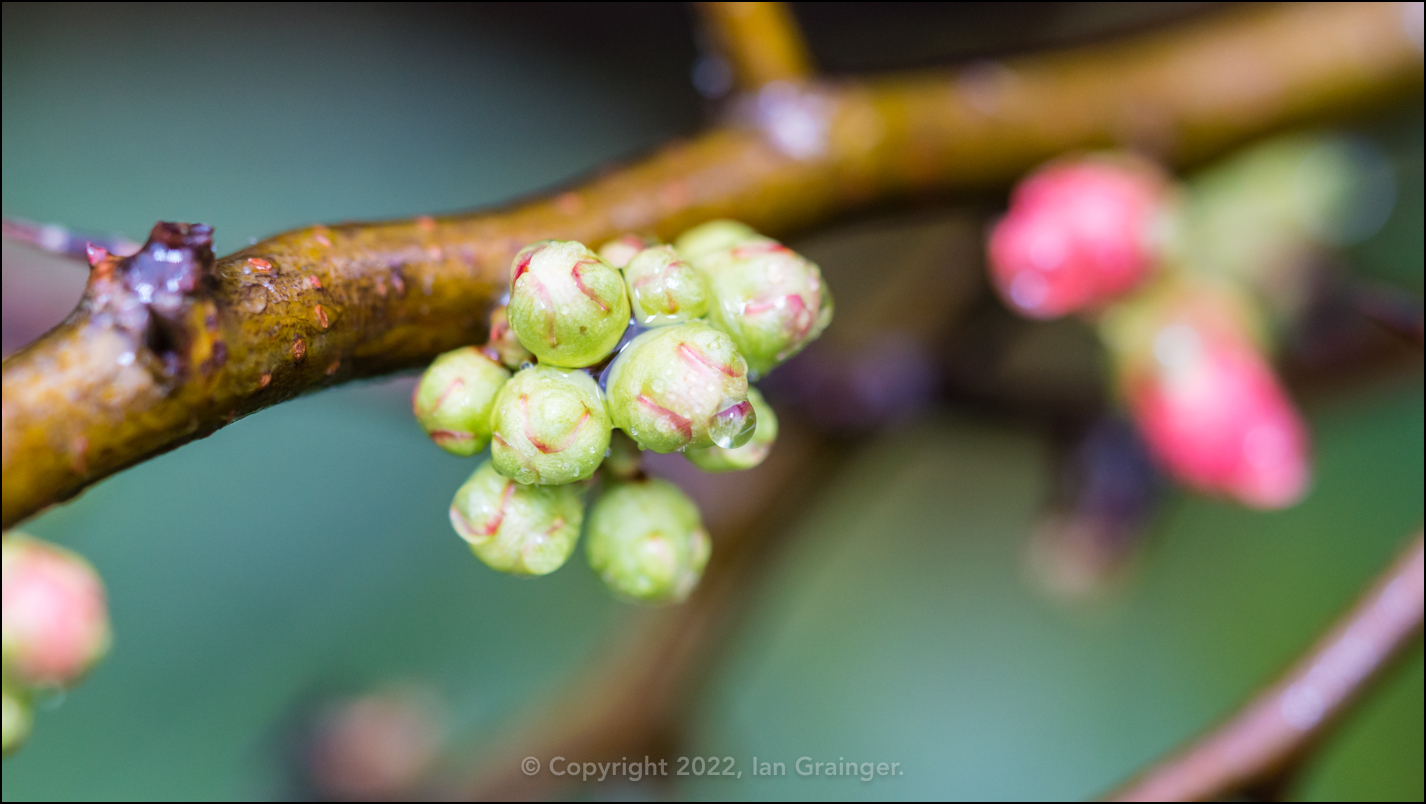 Budding Quince Bush - January 2022
There were now lots and lots of flower buds on the Quince (Chaenomeles) bushes, with only a handful of them beginning to open.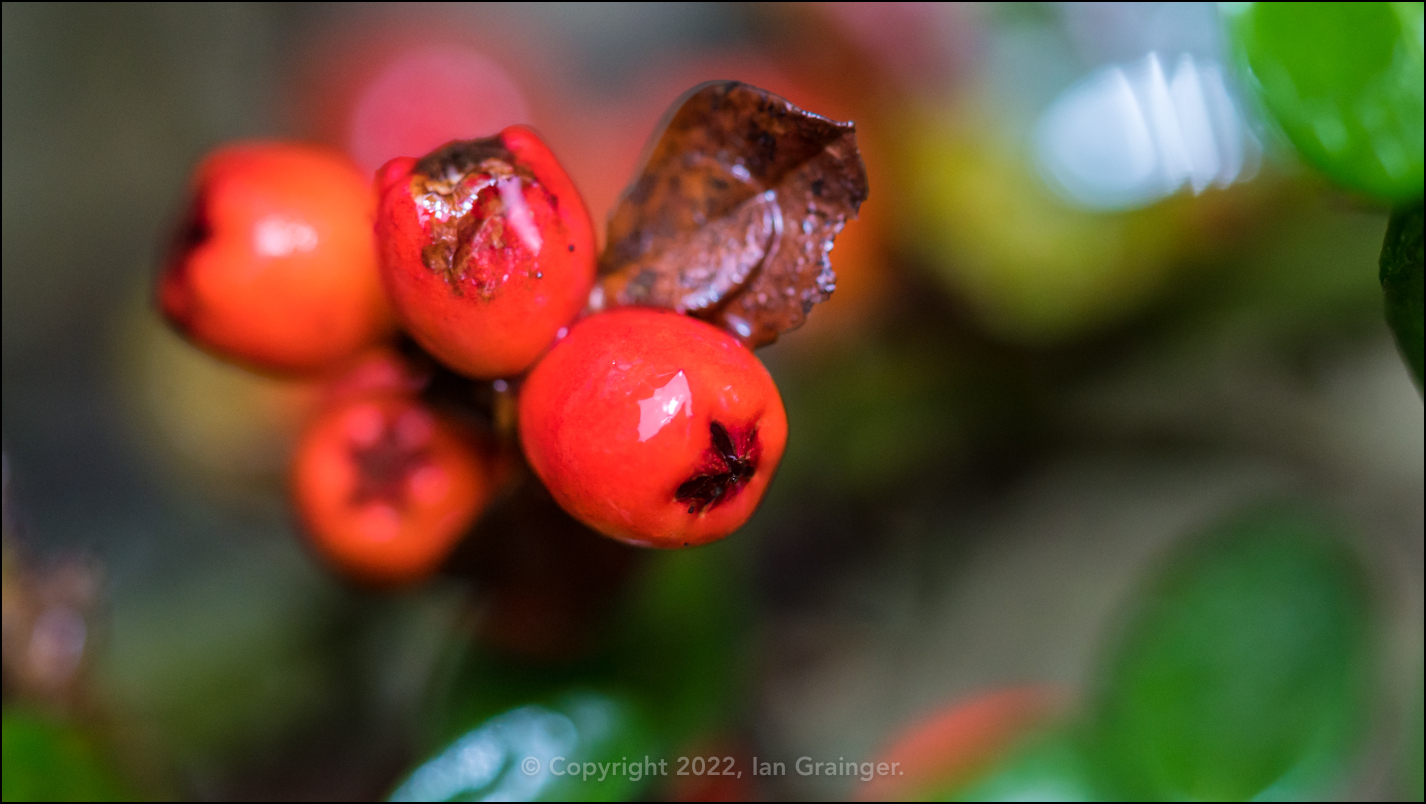 Cotoneaster Bush Berries - January 2022
The Cotoneaster bush berries were almost at an end, with this small group being the only ones I could find in the entire garden.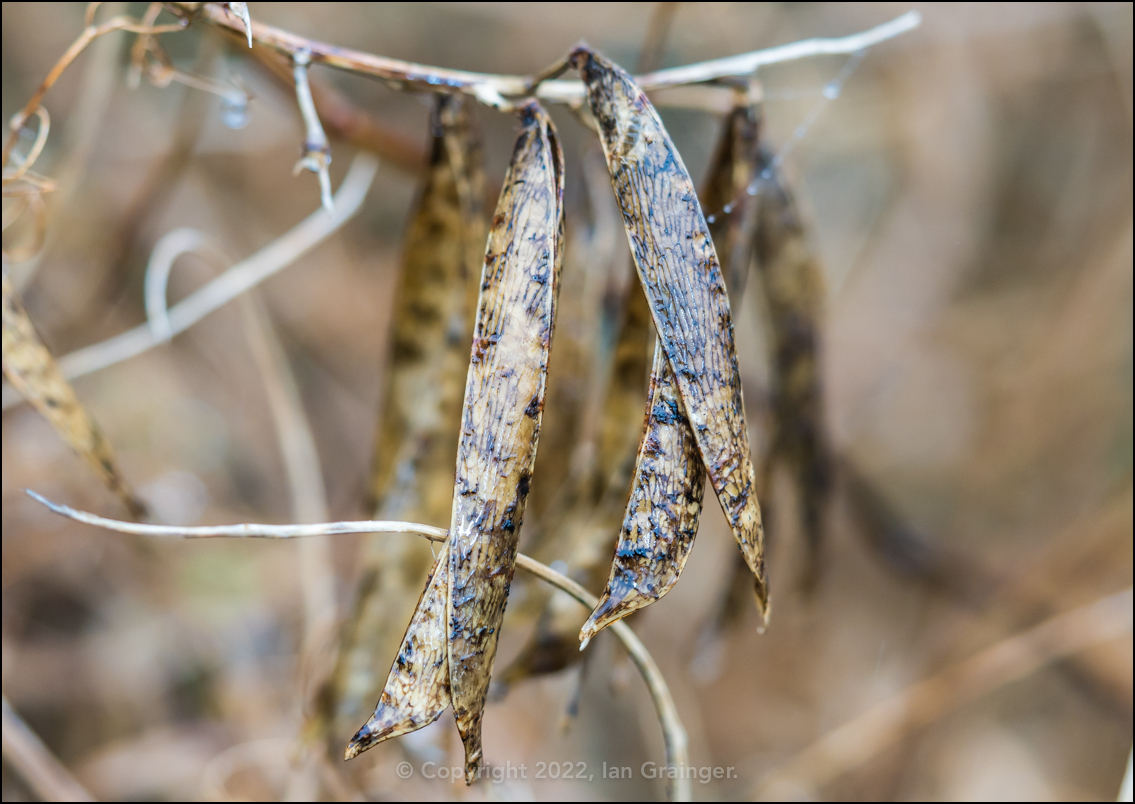 Sweet Pea Pods - January 2022
Finally I thought these empty Sweet Pea (Lathyrus odoratus) seed capsules looked quite photogenic as they hung from the dead branches of the plant.
So this week I went with Spider Web Galaxy as my Image of the Week simply because I was impressed by the level of detail captured by my new Sony macro lens...