Scabious - November 2016
This week I'm kicking off the article in my garden, where you could find this very late flowering Pincushion (Scabiosa columbaria) flower earlier in the week. It is one of the few summer flowers remaining in the garden and is valiantly holding onto blooms despite the frost doing its uppermost to rob them from me.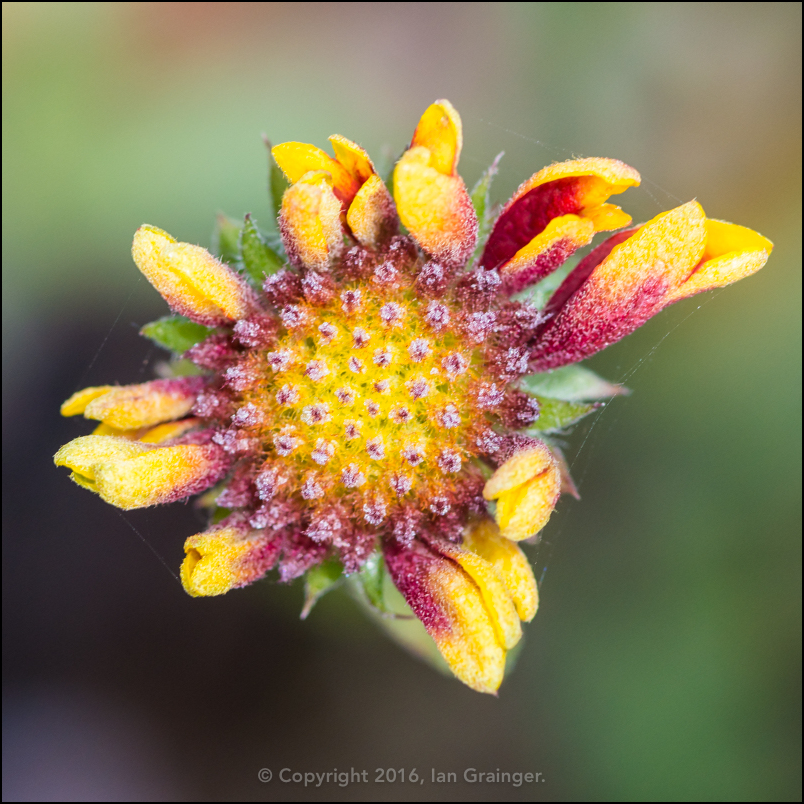 Frosty Gaillardia - November 2016
In fact a little later on in the week and we had the hardest frost so far this autumn. Another late bloomer, and one of the star performers of the garden this year, was this Gaillardia, still offering some resistance to the cold white stuff.
Frosty Wallflower - November 2016
Last year my Wallflowers (Erysimum) flowered all of the way through winter and into spring, and I'm hoping for similar this year, although it was probably a bit milder last year than this. The Wallflower is is quite resilient to frosty conditions, and is actually a member of the Cabbage Family...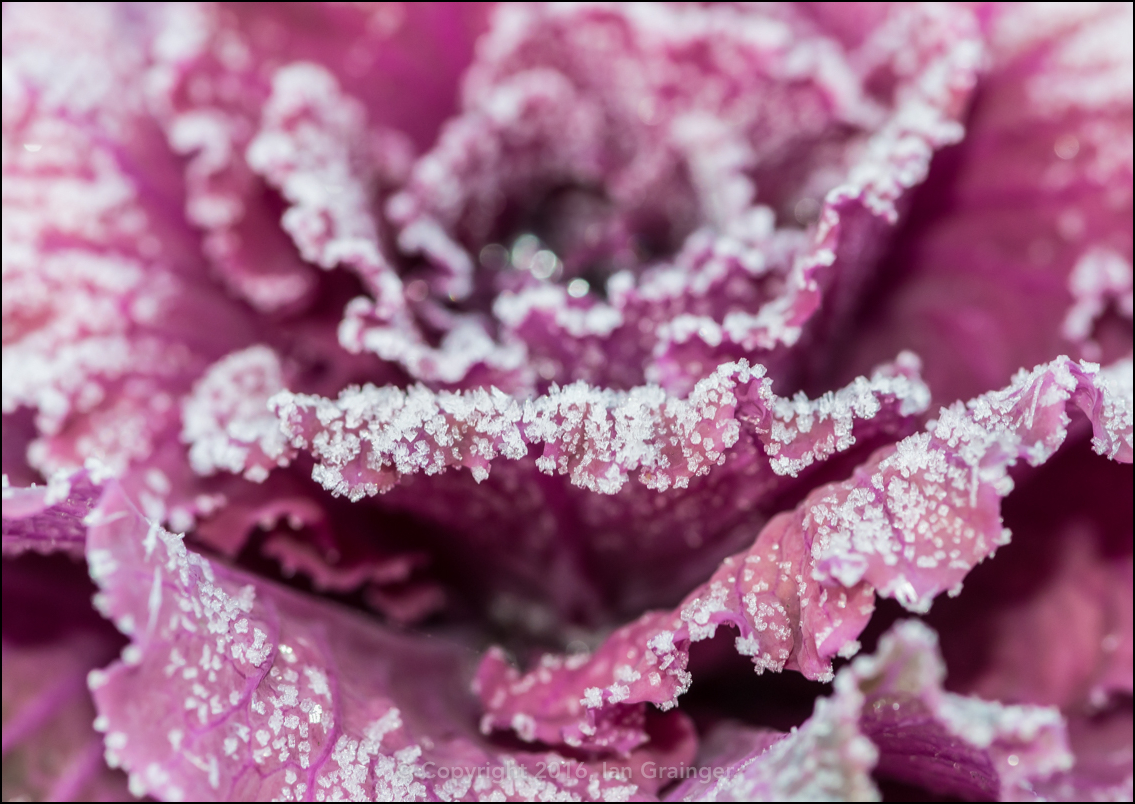 Frosty Kale - November 2016
...as are these Ornamental Kale (brassica oleracea) plants, which I think look really fantastic at this time of year, whether covered in frost...
Kale - November 2016
...or not!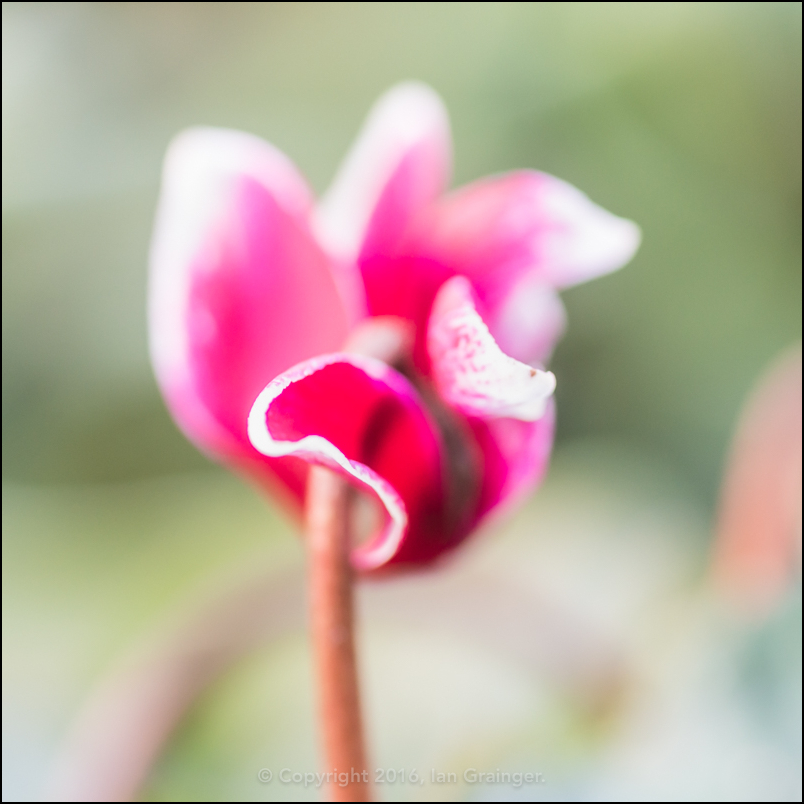 Cyclamen - November 2016
Another plant coming into its own at this time of year is the Cyclamen, which look great when planted in clumps, or individually.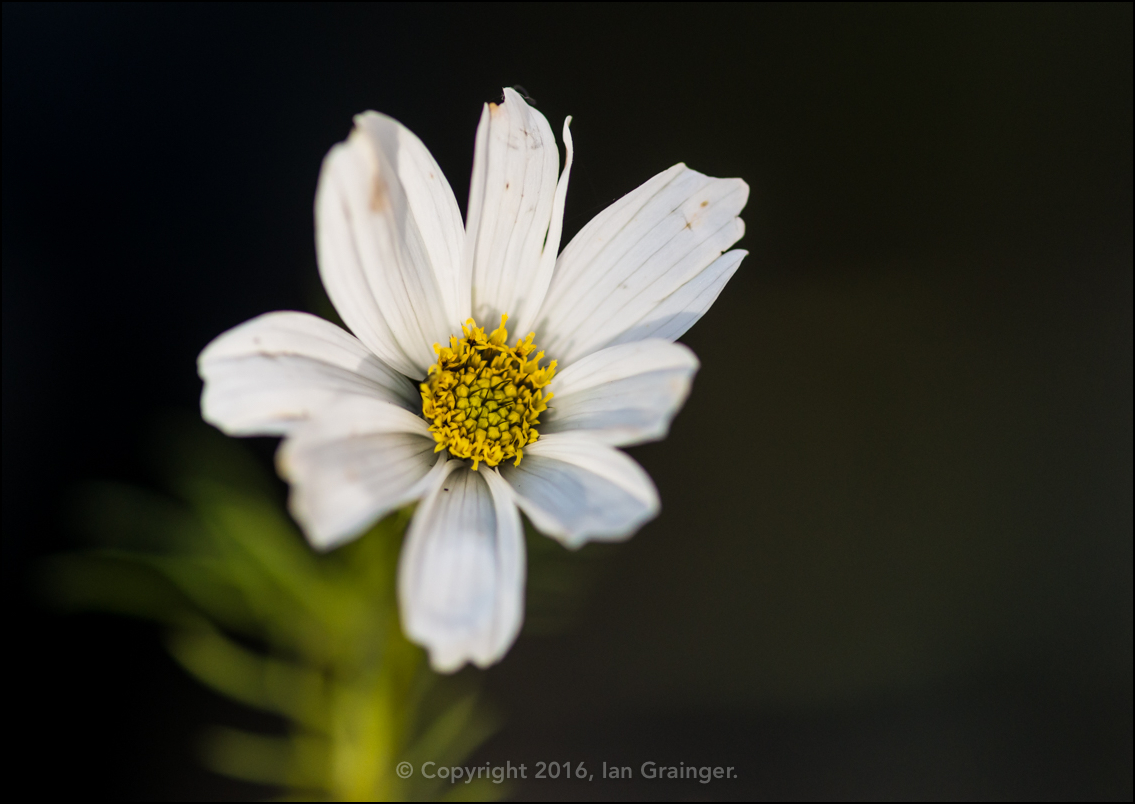 Final Cosmos - November 2016
This was my final Cosmos (Cosmea) bloom of the year, which is another plant that has been fantastic this year. I'll definitely be growing them again next year.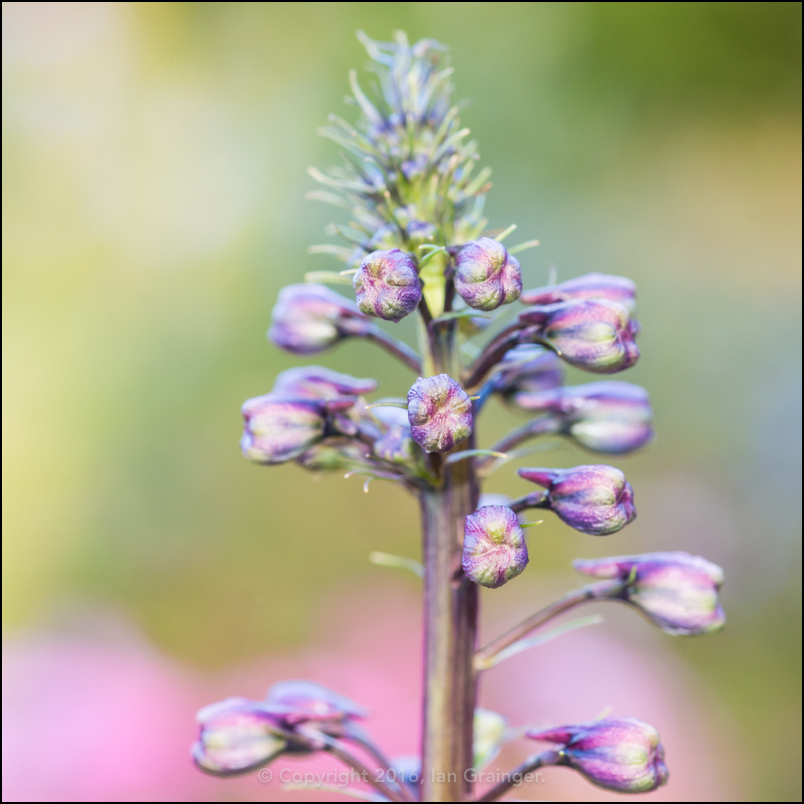 Late Delphinium - November 2016
I'm still holding out hope that this Delphinium will miraculously spring into bloom, although the longer the year goes on, the less likely it seems.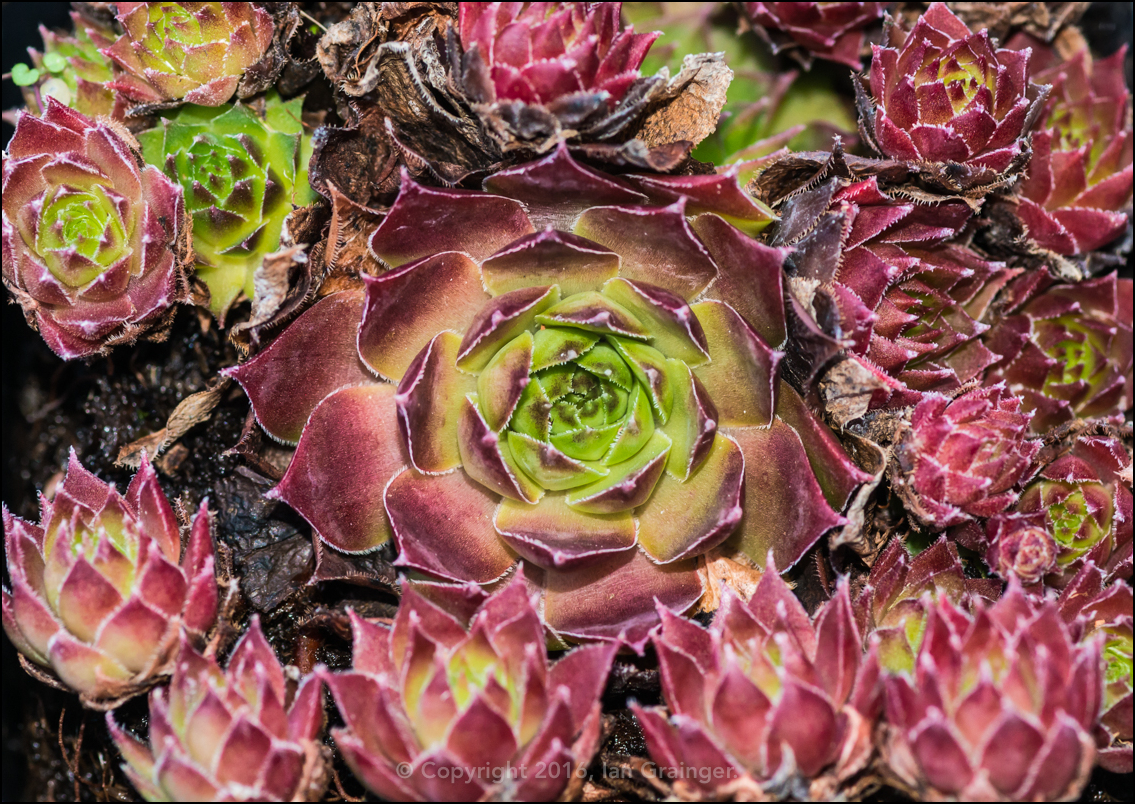 Sempervivum Selection - November 2016
I've recently purchased some new plants for the garden. These Houseleeks (Sempervivum) are destined to overwinter in the greenhouse in a large terracotta bowl, if I ever find one that I like the look of!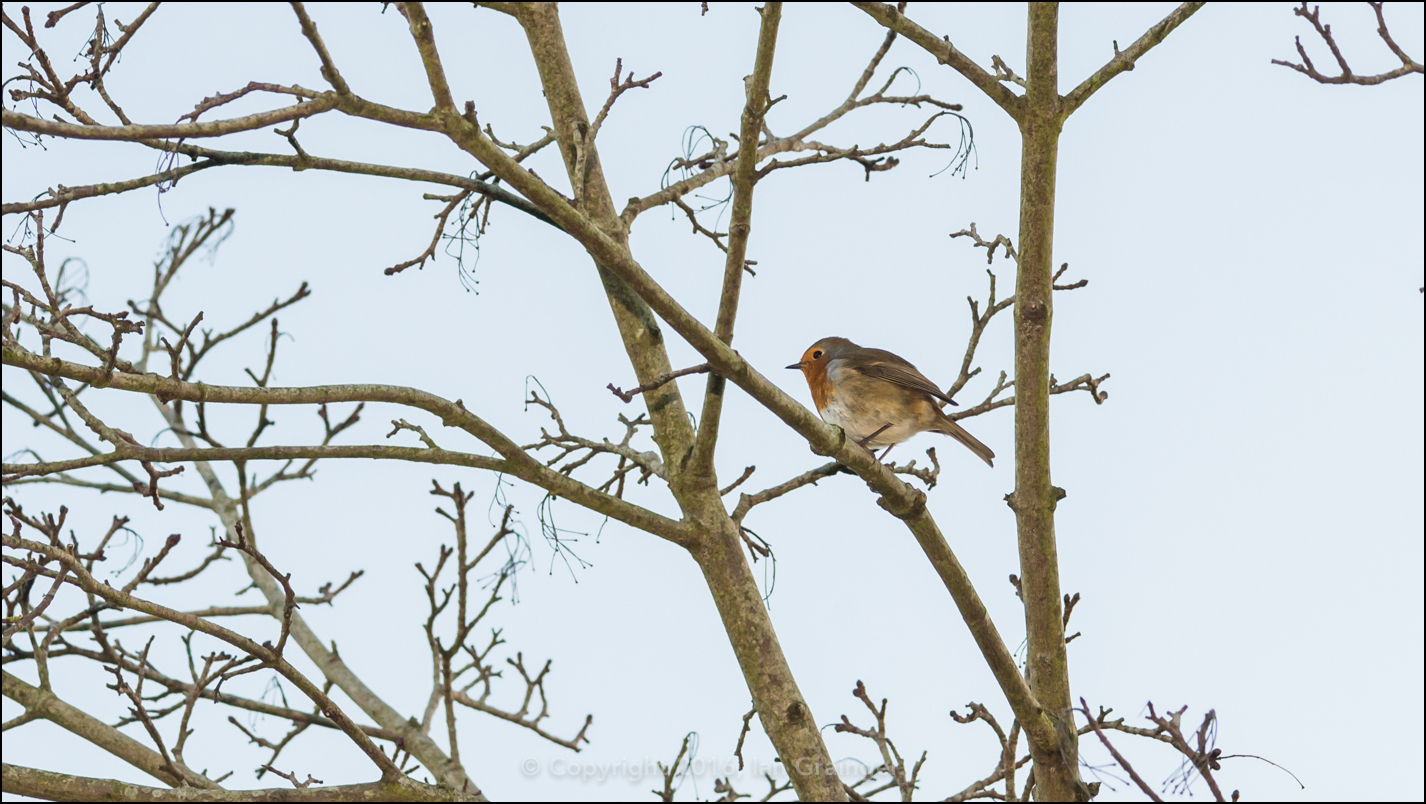 Gardening Companion - November 2016
With my cellulitis gone, I've been able to get out into the garden this week, and do some general tidying up, ready for winter. This Robin (Erithacus rubecula) has been my constant companion, singing to me all day long.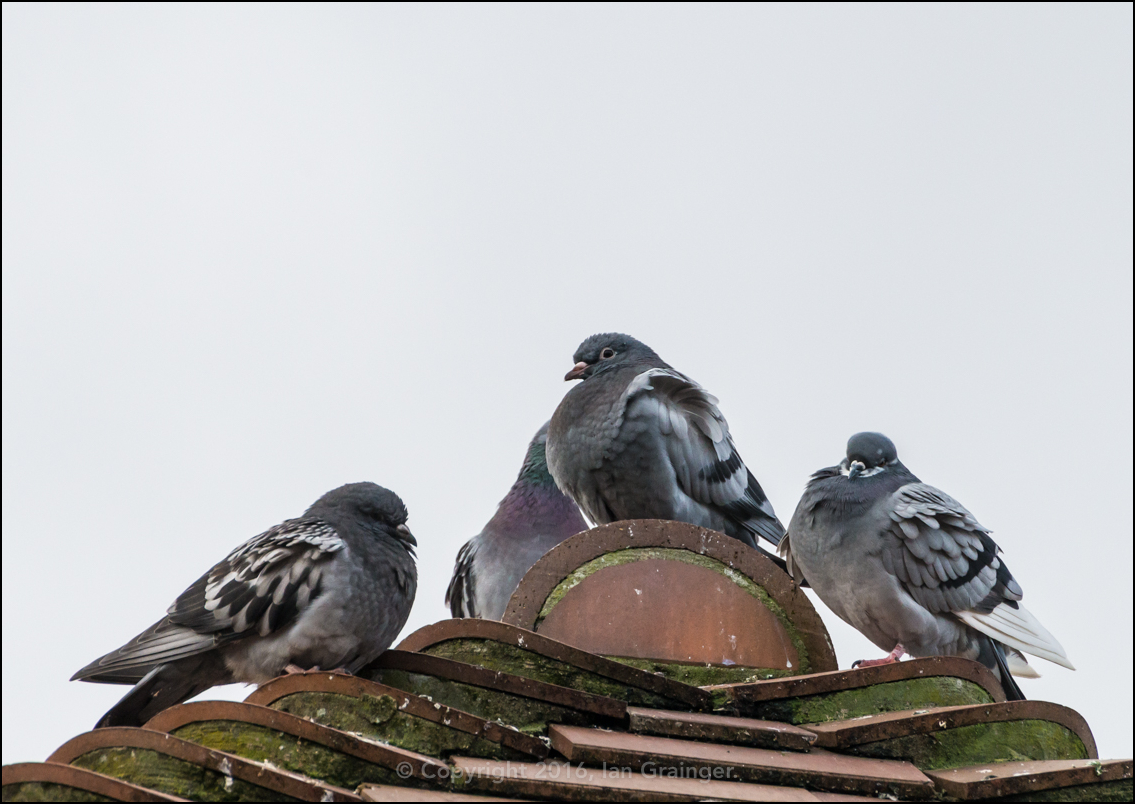 Feral Friends - November 2016
Over in dad's garden at the weekend it wasn't any warmer, and these Feral Pigeons (Columba livia) were all puffed up and huddled together for some warmth.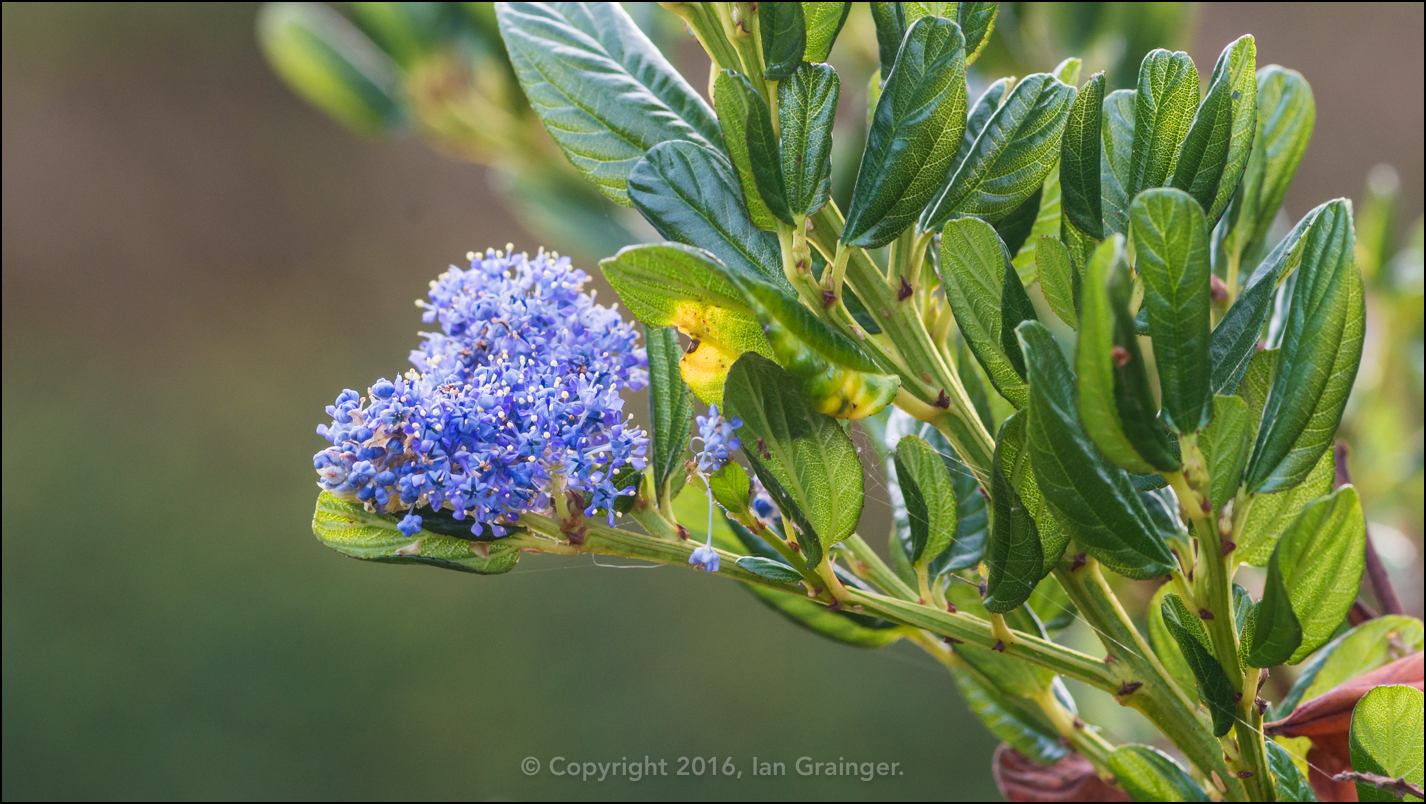 Confused of California - November 2016
Not everything seemed to be heeding the cold however, and this California Lilac (Ceanothus) seemed to be completely confused about what time of year it was.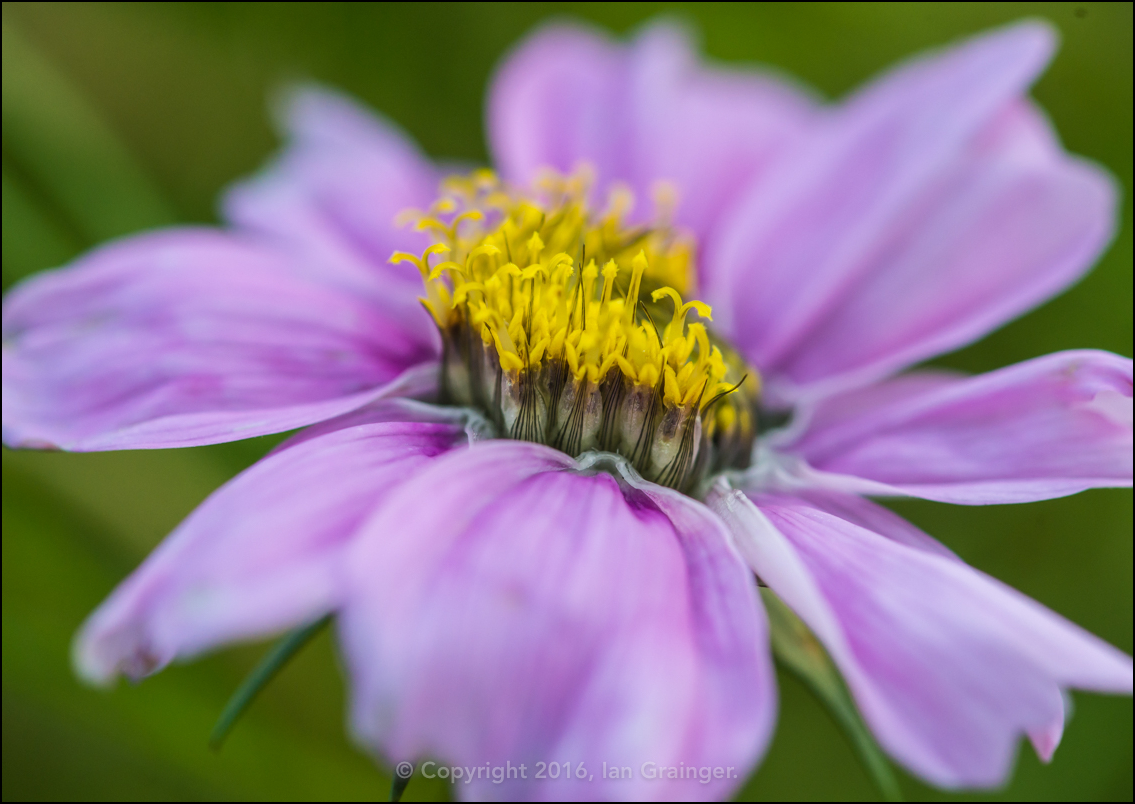 At the Centre of Things - November 2016
The last of dad's Cosmos blooms were still hanging on, although this was before the very hard frosts we had at the beginning of the week, so I doubt they will have survived those.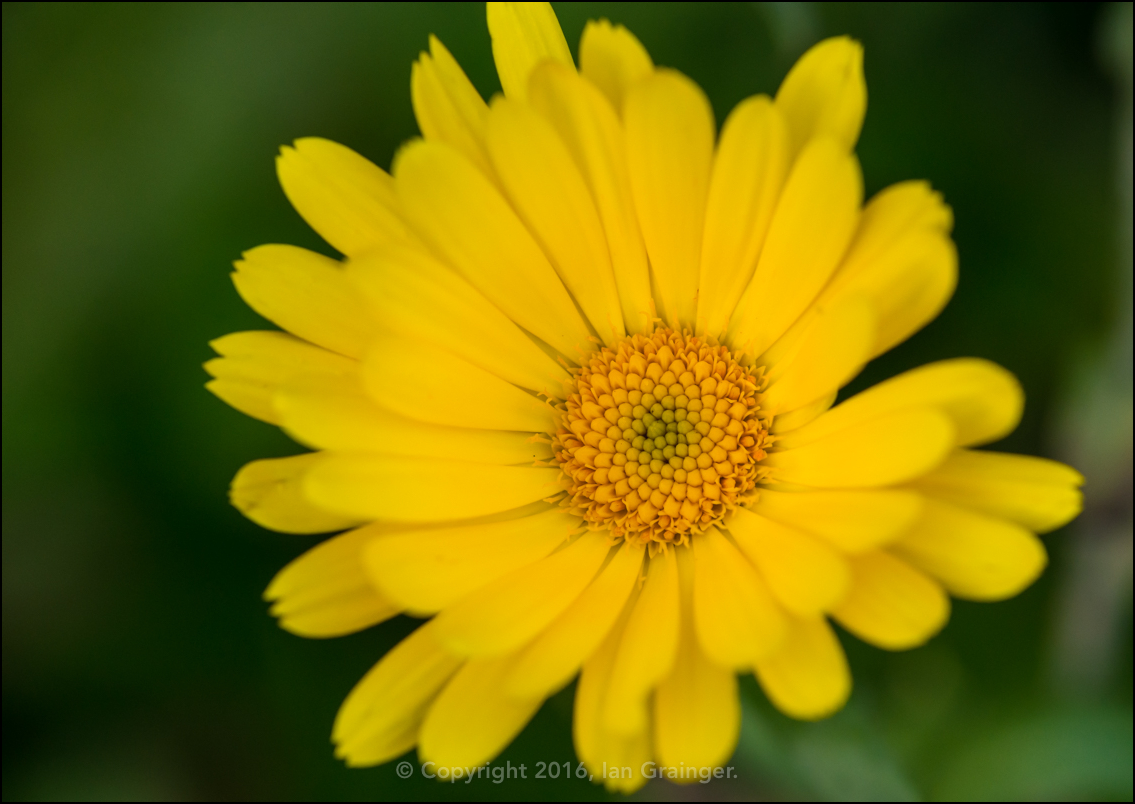 Bright Pot Marigold - November 2016
Another annual still hanging on was the last of the Pot Marigolds (Calendula)...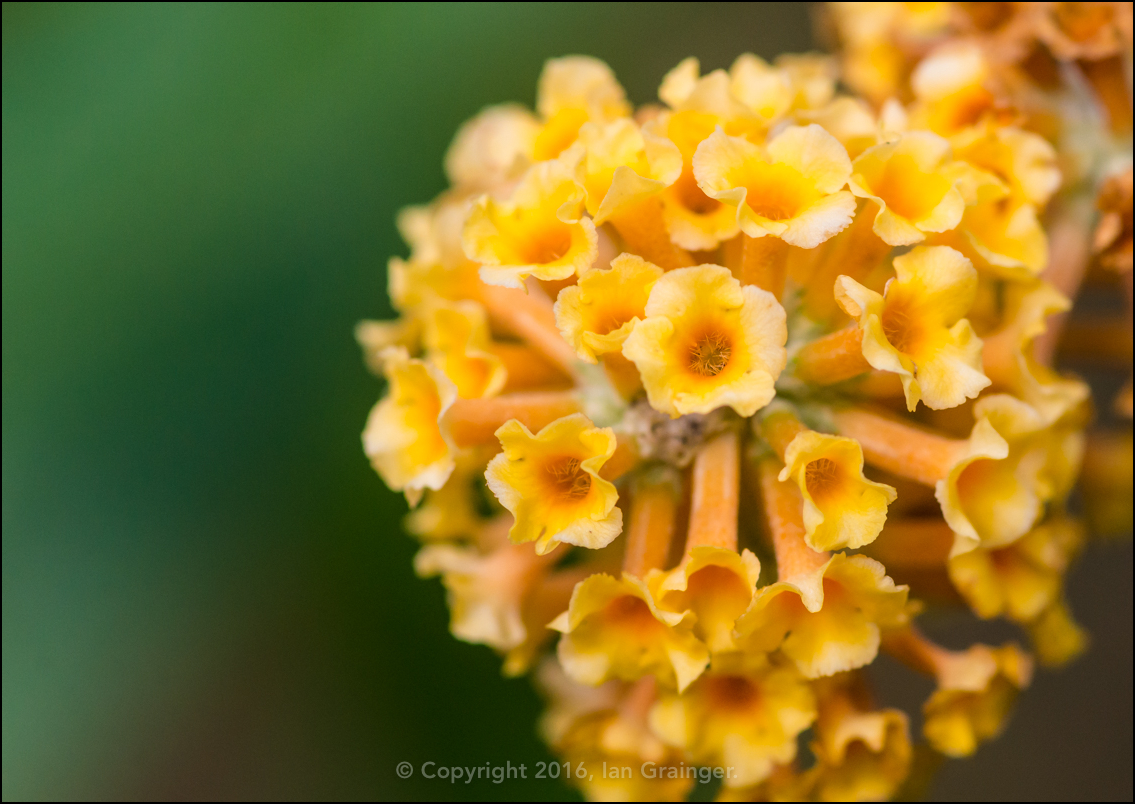 Returning Butterfly Bush - November 2016
...while the yellow Butterfly Bush (Buddleia) had returned with more blooms for the umpteenth time this year!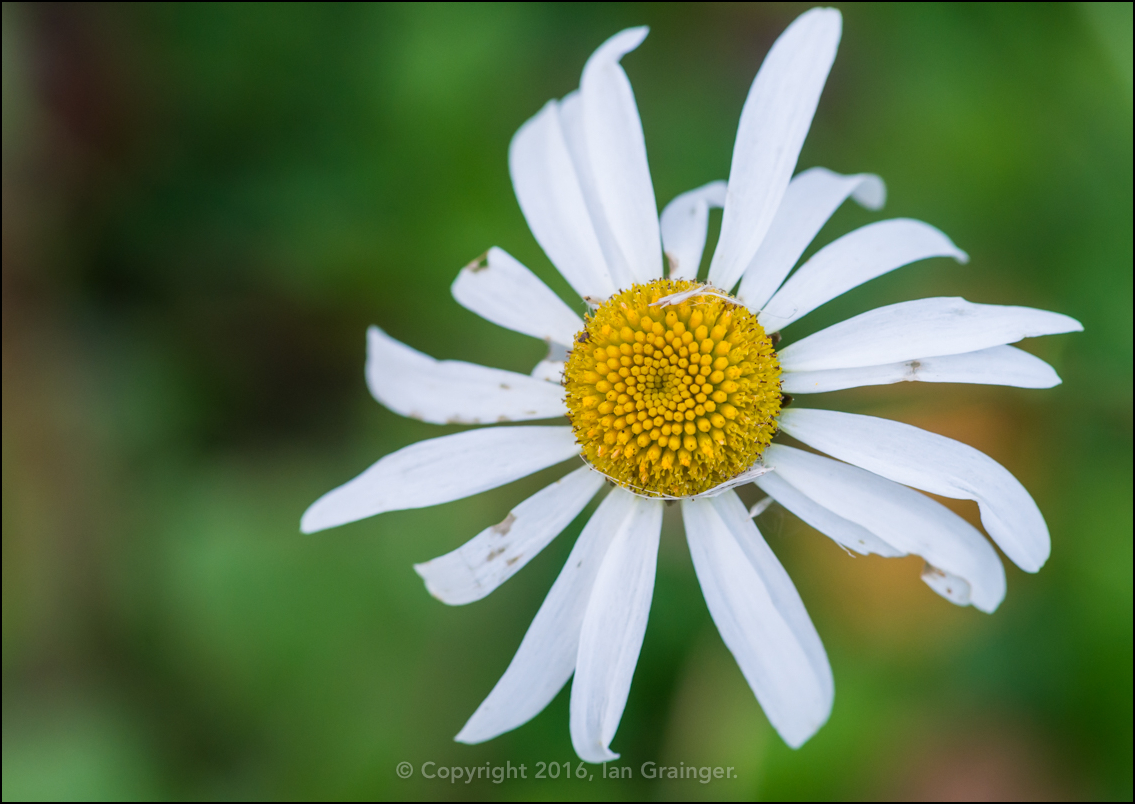 Oxeye Revival - November 2016
The Oxeye Daisies (Leucanthemum vulgare) were also back, which was quite remarkable considering they made their first appearance back in May this year, alongside Daffodils and Tulips!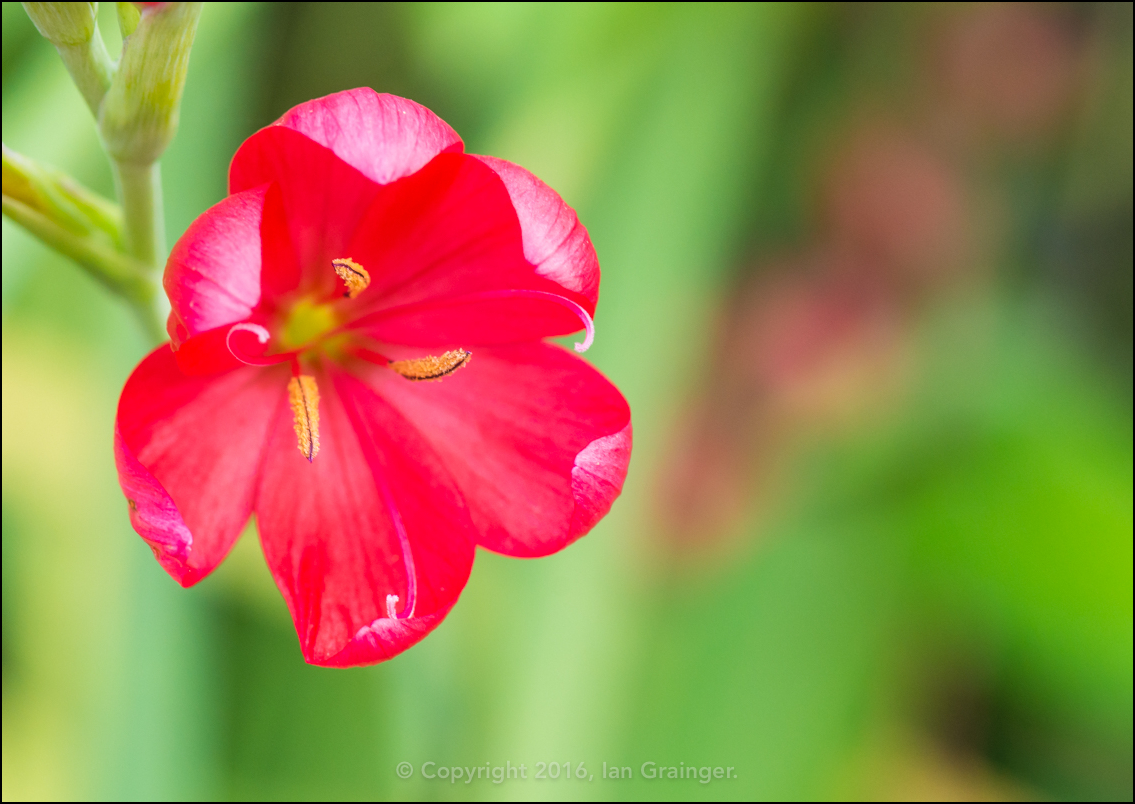 Pink Remains - November 2016
This was definitely the River Lilies (Hesperantha coccinea) final outing of the year, as try as I might, I could find no more flower buds.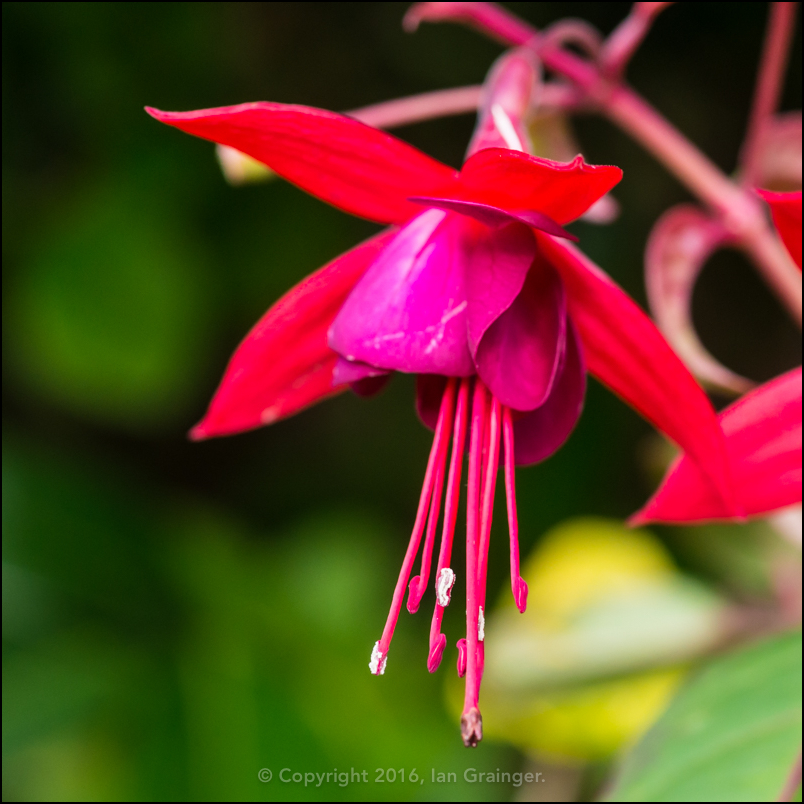 Falling Fuchsia - November 2016
I'm not sure how much longer the Fuchsias will be around for, but I seem to remember them being around at Christmas last year, although I can't find any photographic evidence of that!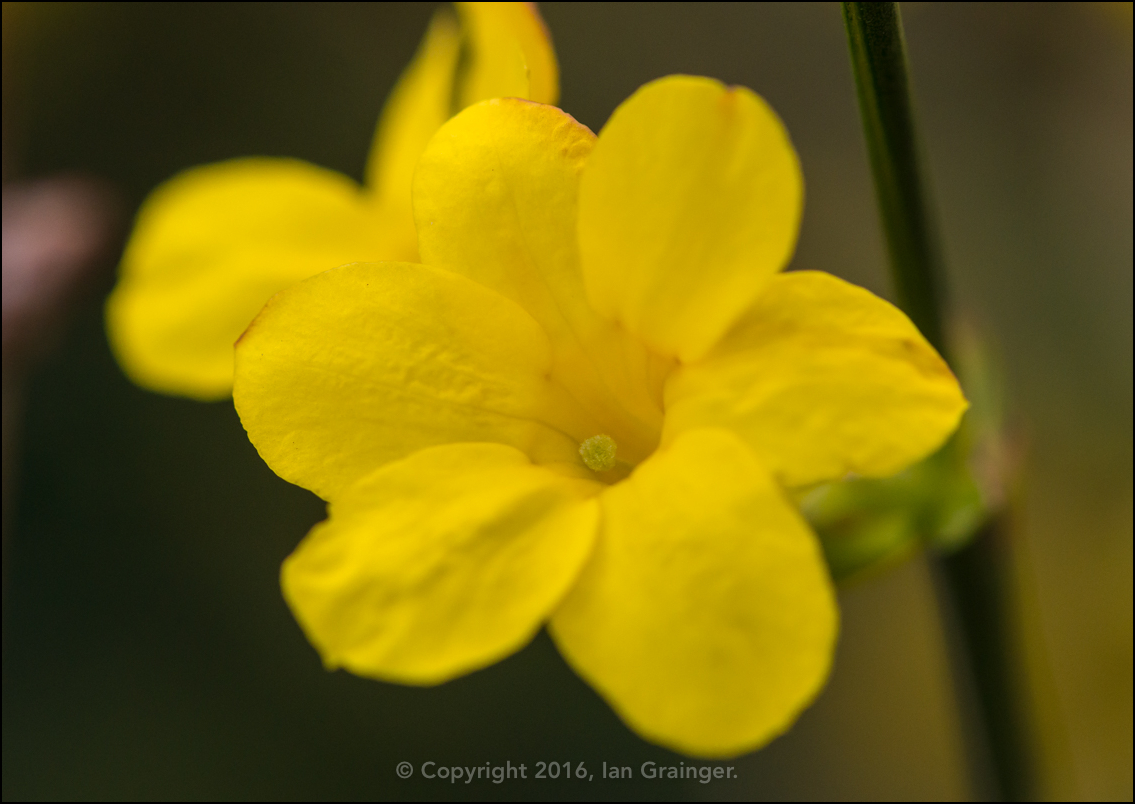 Bright Winter Jasmine - November 2016
The Winter Jasmine (Jasminum nudiflorum) continued to impress, and was really livening up a deciduous hedge it was growing up through...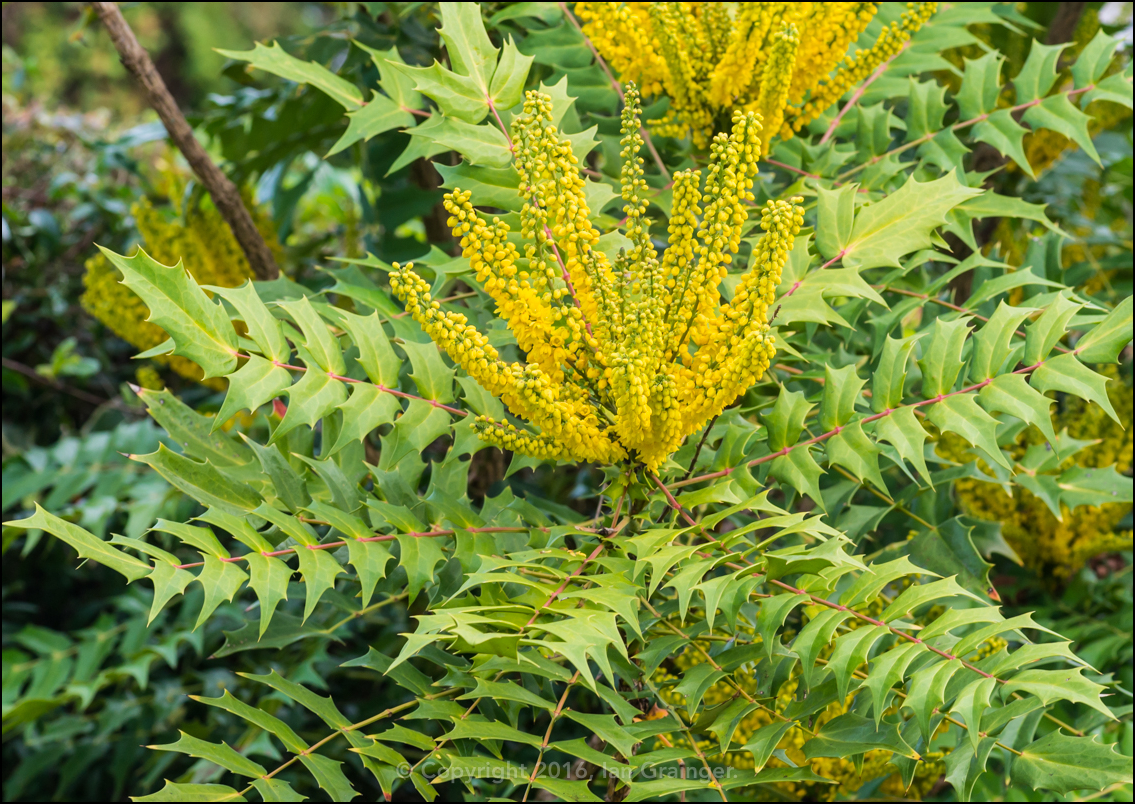 Impressive Mahonia - November 2016
...and the Mahonia japonica was looking very impressive with its multiple flower spikes and interesting looking foliage.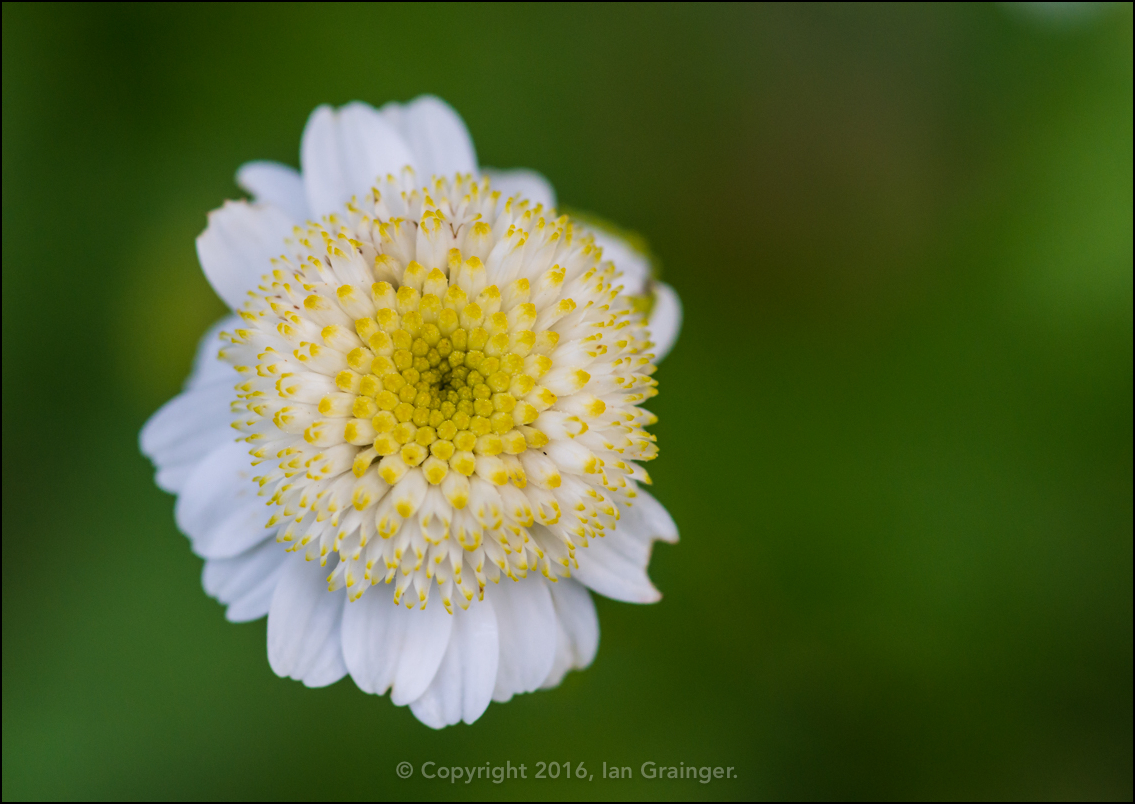 Fancy a Feverfew - November 2016
The Feverfew (Tanacetum parthenium) had already put on a lovely display through the early summer months, and was now back for a second time, although I'm not sure how it will cope with the frosts.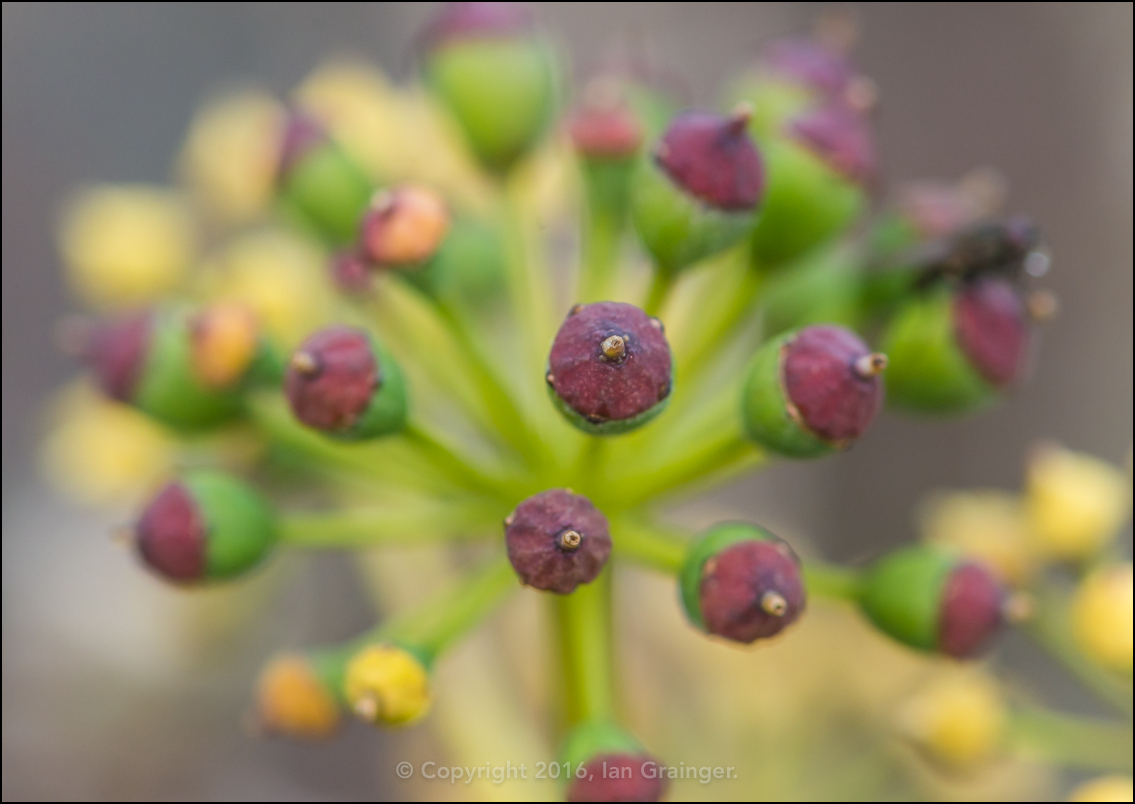 Berry Formation - November 2016
The Common Ivy (Hedera helix) had completed its flowering stage and was now putting all of its efforts into producing berries...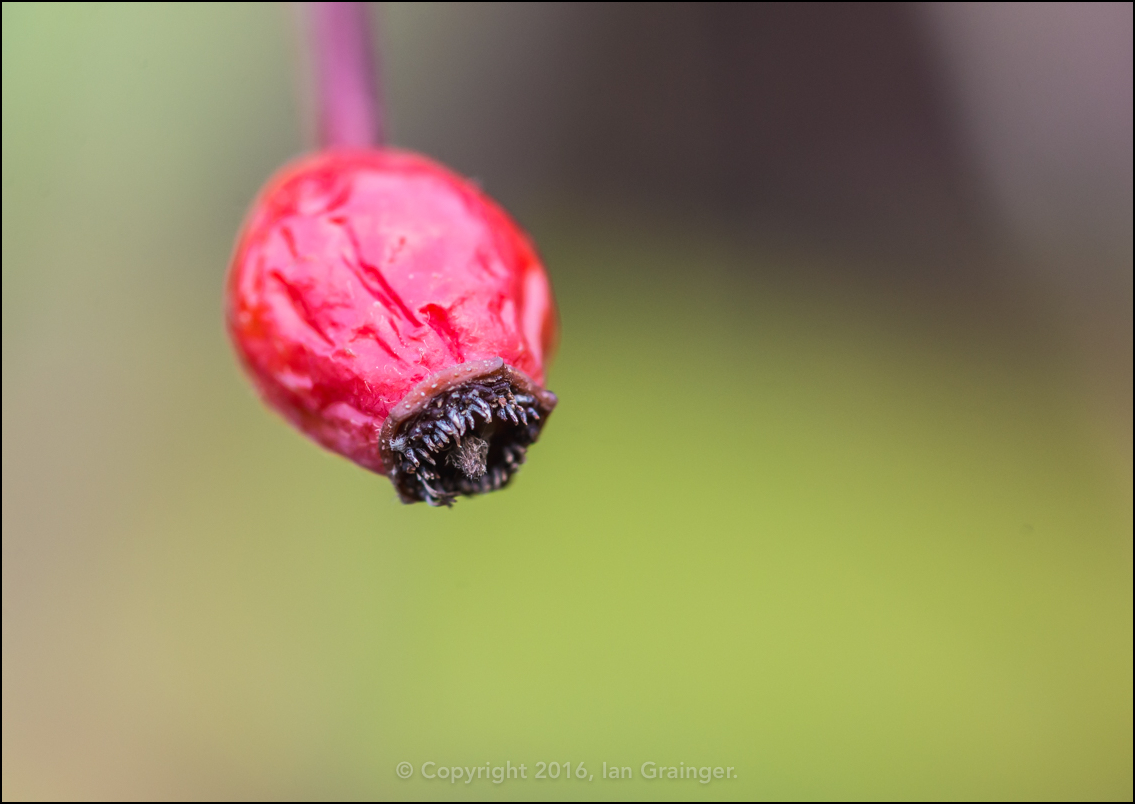 Rosehip - November 2016
...as was the wild Climbing Rose (Rosa) that had appeared out of nowhere during the summer, and put on a lovely display of pure white flowers which turned slightly pink with age.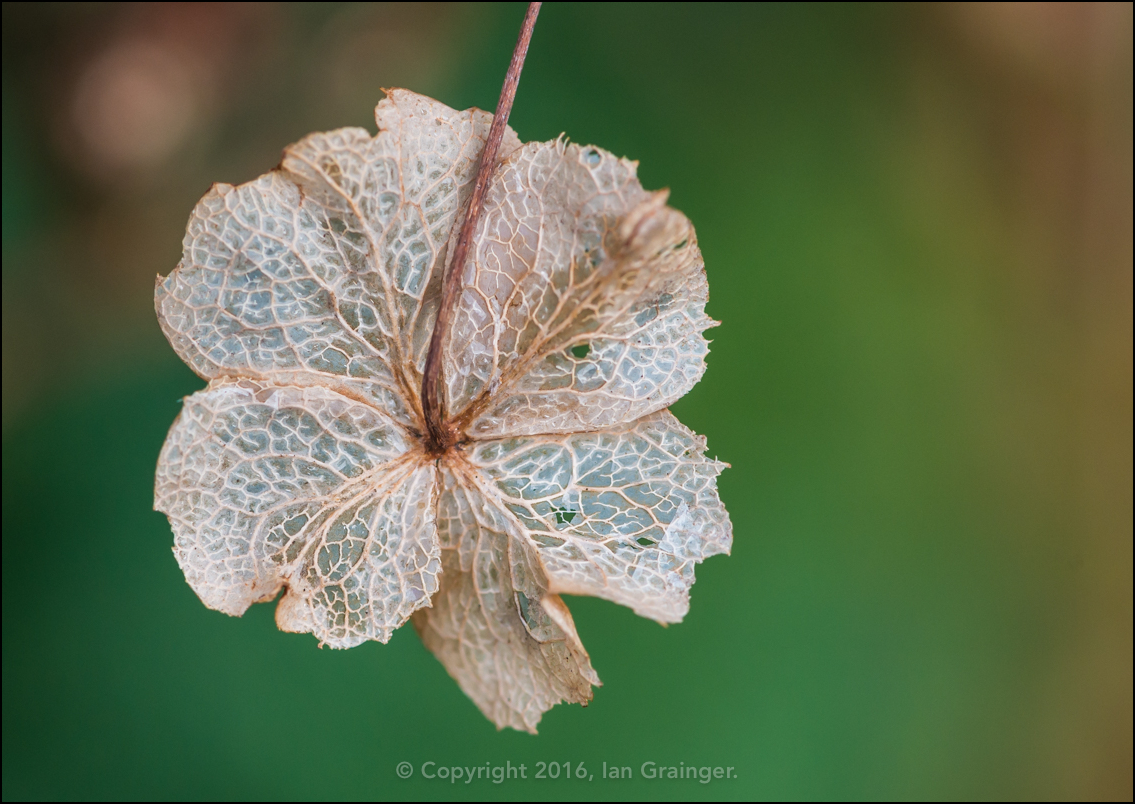 Decaying Bract - November 2016
One of my favourite subjects to shoot at this time of year has to be these decaying Hydrangea bracts. They look so delicate yet seem to be very robust, and withstand everything the weather seems to throw at them.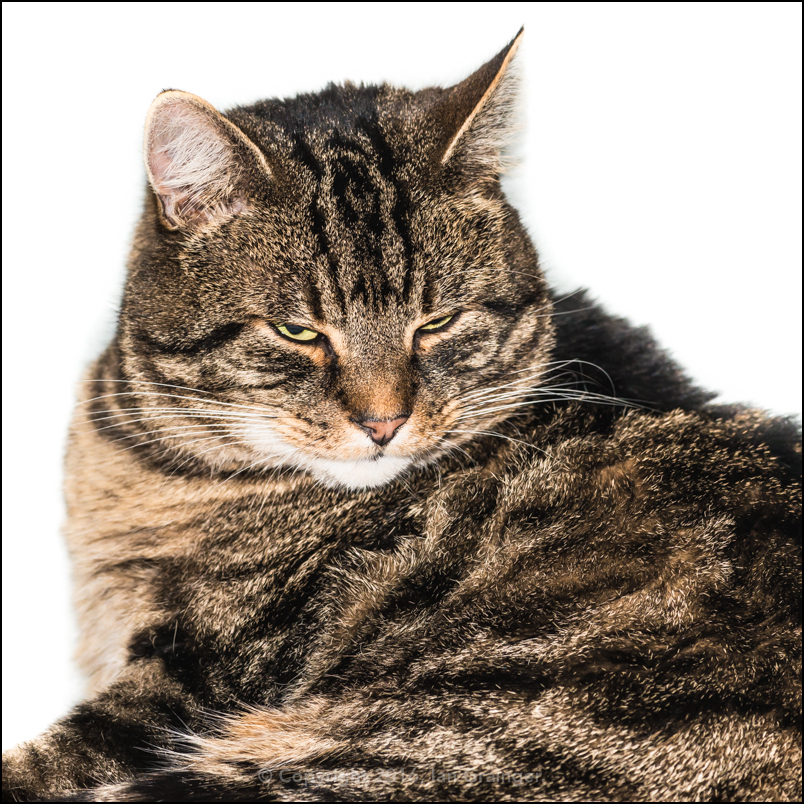 Studio Portrait - November 2016
What of my furry photo companion this week? Well, it was far too cold for him to follow me around the garden, but he just happened to stray into my mini photo studio, and flop down in front of the white screen I use for taking product shots. He didn't seem too bothered by the multiple flashes going off and this is the result of our five minute photo shoot! He's definitely ready for his first front cover don't you think?
So, this week I chose Scabious as my Image of the Week, mainly because I liked the bendy flower stem leading into the frame, but also because it will be one of the final flower shots from my garden until springtime arrives next year...