Raindrop Plateau - January 2016
There are no prizes for guessing the subject of this week's Image of the Week article!
After the good weather of a couple of weeks ago, followed by the cold weather of last week, this week we were back to what has become normal weather for us in recent times. Yes, it's been raining again...
Nevertheless, I didn't see any reason why I shouldn't exploit the millions of little water droplets and try and incorporate them into my weekend photography session.
I tried to resist posting another camellia image, but so far this year its the plant that's providing the most amount of colour in the garden. For a bit of variation I went for an abstract approach this week rather than simply shooting a plain flower shot.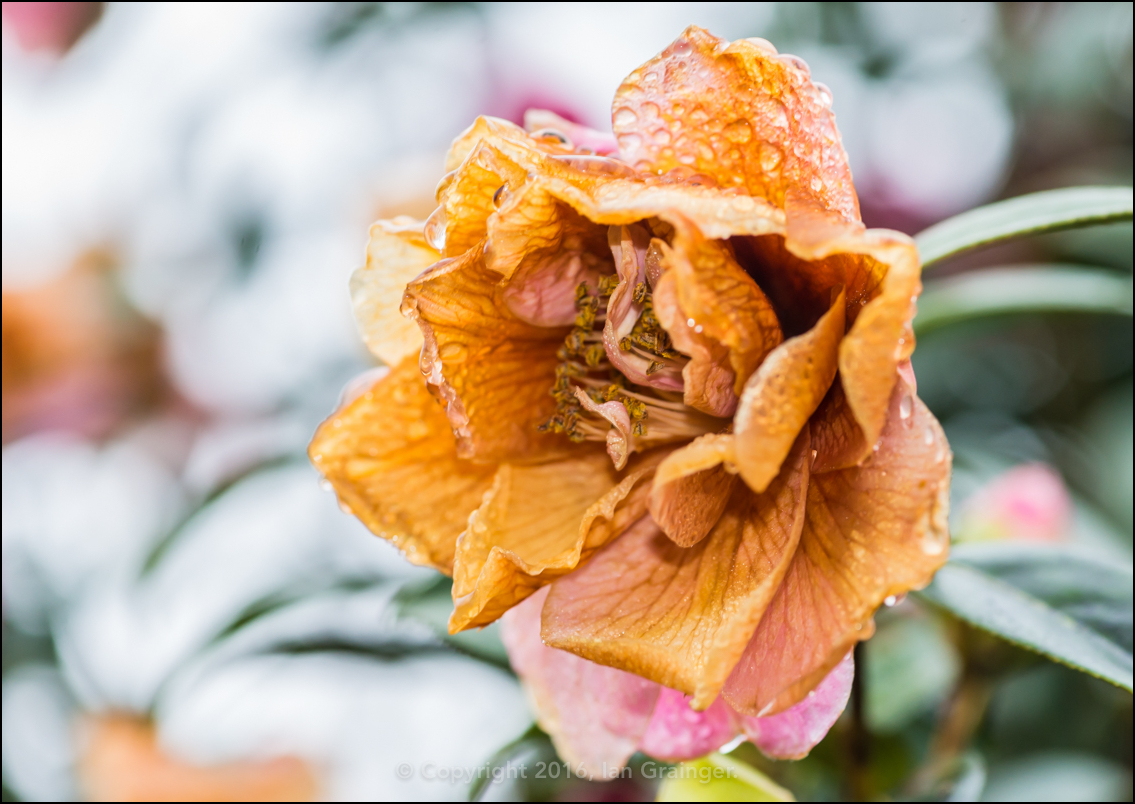 After the Frost - January 2016
Unfortunately, the heavy frost has had a disastrous effect on some of the blooms that have already opened, but thankfully there are still plenty of buds remaining on the bush, so we can look forward to more prettiness in the coming weeks.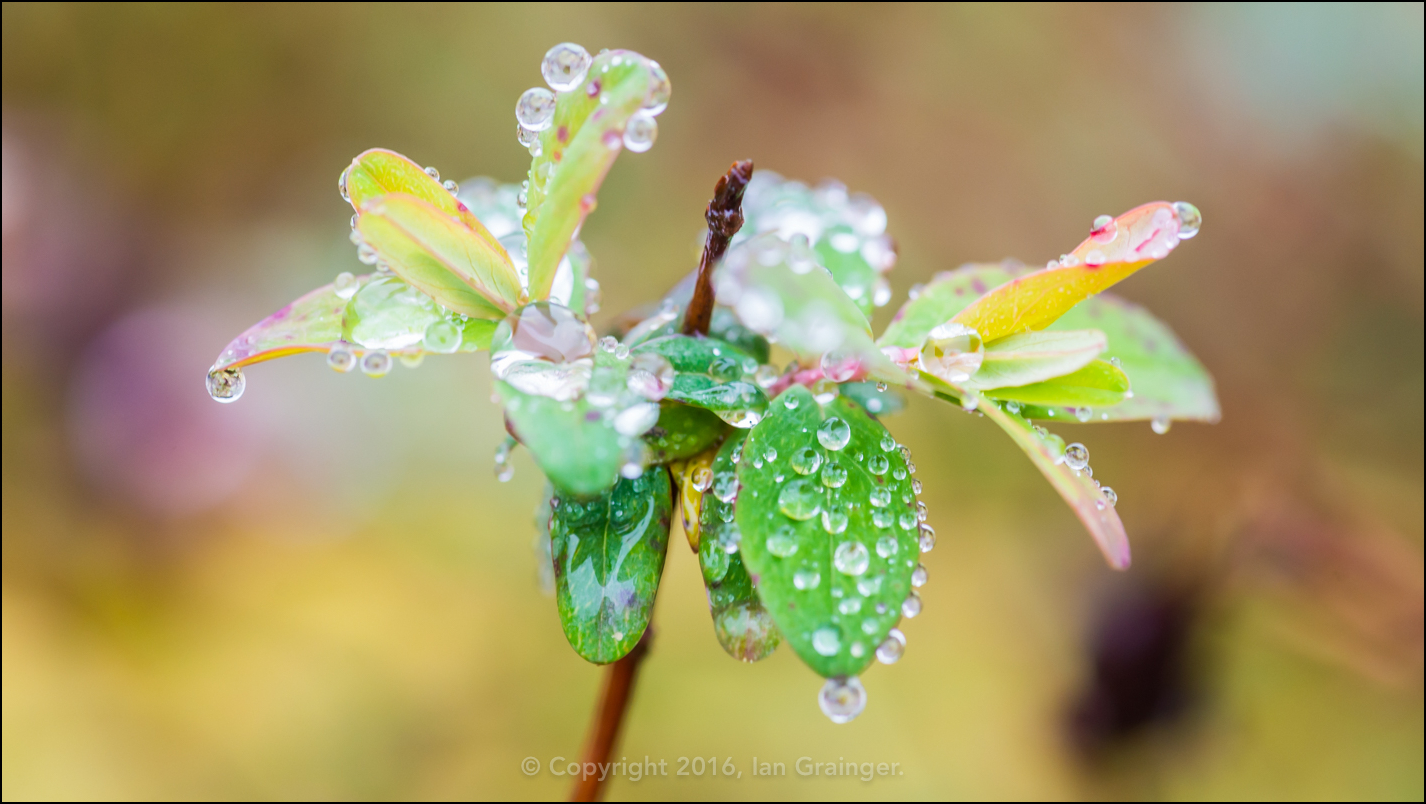 Raindrop Rendezvous - January 2016
Photography wise, I find it quite interesting how normally quite mundane subjects can come to life with a simple sprinkling of water droplets.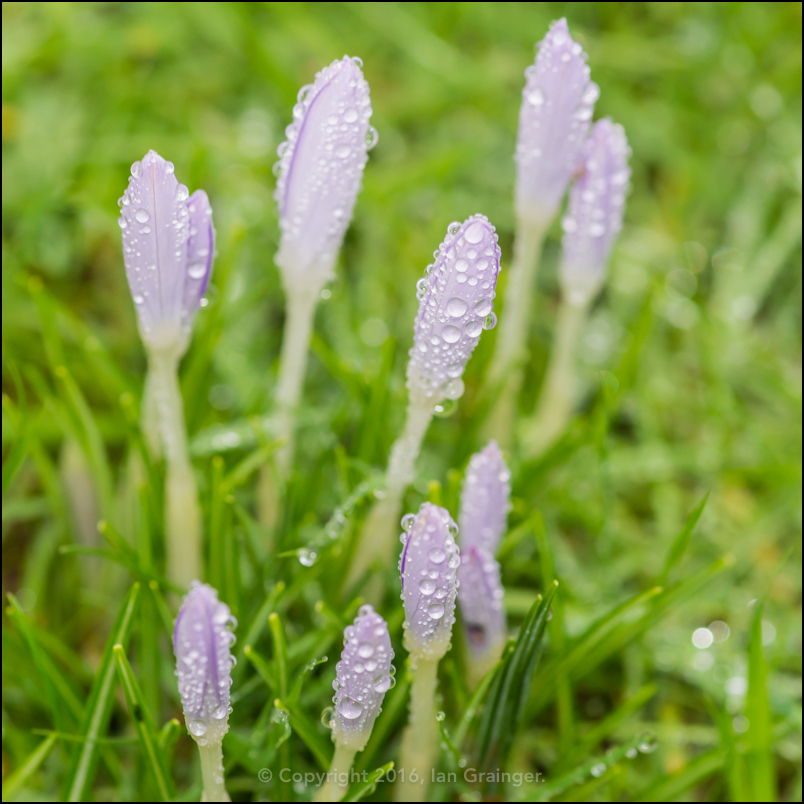 Standing to Attention - January 2016
Even these simple Crocus flower buds, just starting to poke their heads through the lawn, benefit from a covering of droplets.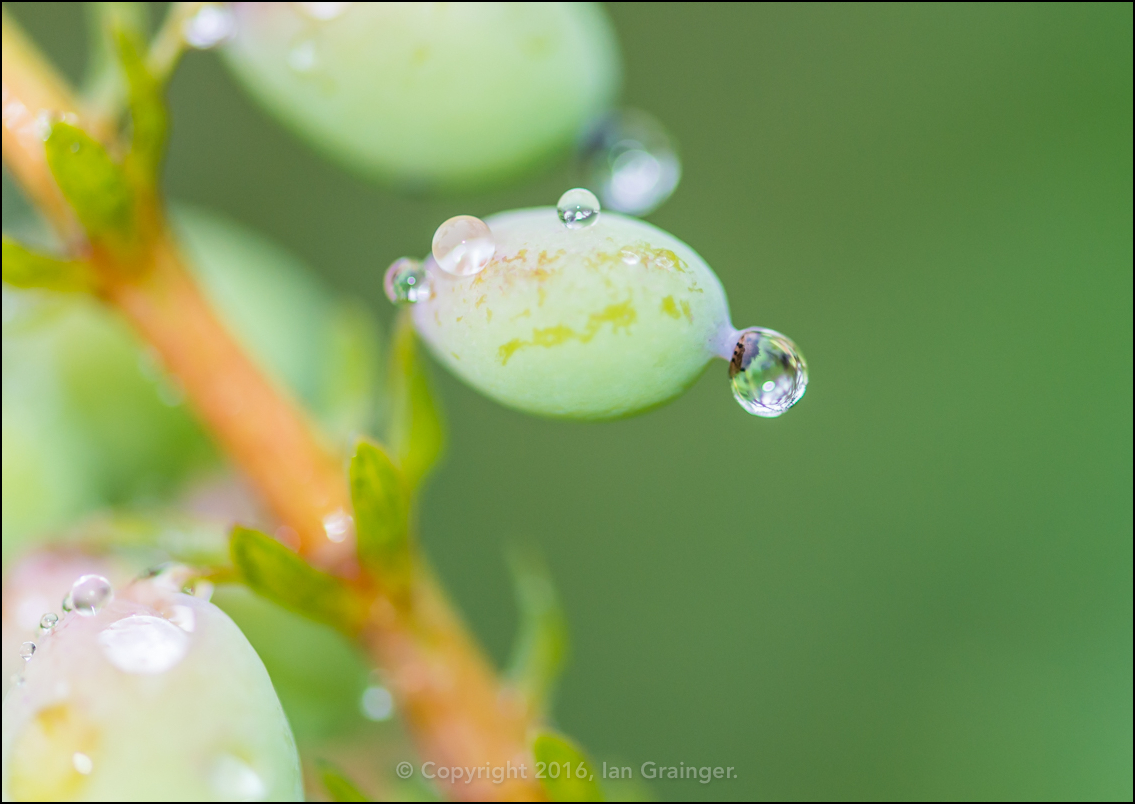 Berry Bubble - January 2016
Actually, it doesn't take many water drops to transform an image. Take this Mahonia japonica berry, for instance...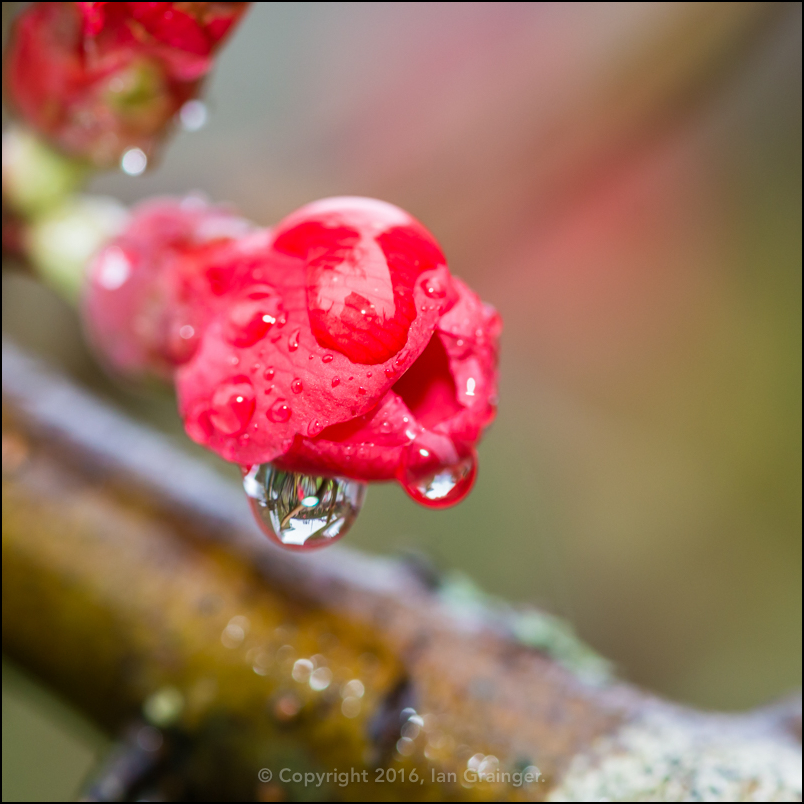 Crying Quince - January 2016
...or this Quince bush blossom, both sporting less than half a dozen distinct droplets.
So, praise the rain! It has covered a very bare garden in little jewels, converting otherwise mundane subjects into little gems that I can use to make my Image of the Week...