Nerine Bowdenii - October 2016
This week we start with two new flowers to my garden. Firstly, we have this splendid specimen, a Guernsey lily (Nerine bowdenii). I've tried growing Nerine's for the past couple of years, but this is the first time I've managed to get one to burst into flower, so it's quite an exciting moment for me!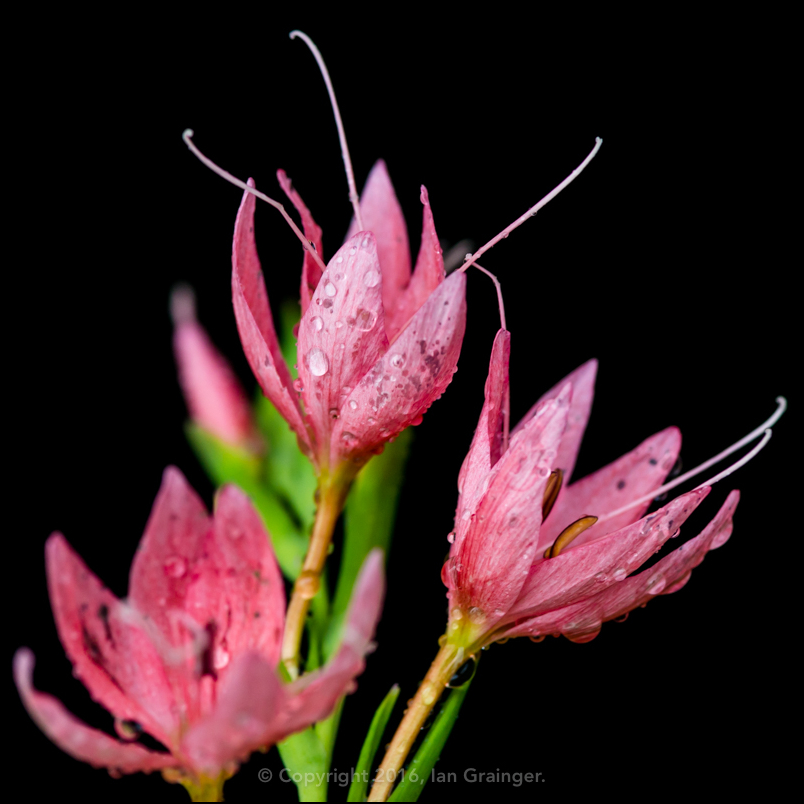 Hesperantha Coccinea - October 2016
The second new bloom to my garden is this River Lily (Hesperantha coccinea). I've posted pictures of these before, from my dad's garden, and I'm very pleased that they seem to be thriving in my own garden now.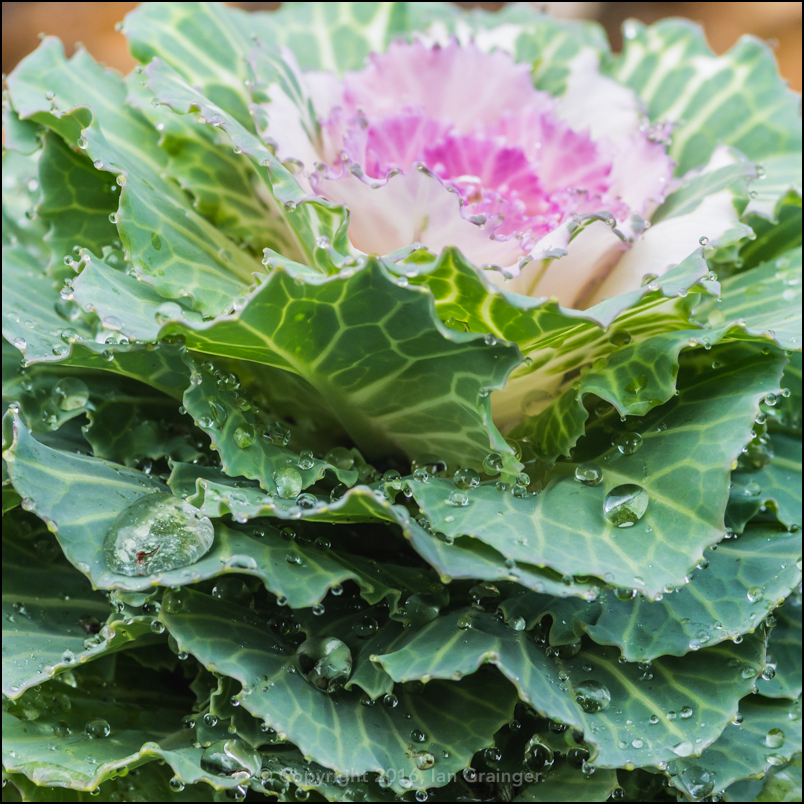 Ornamental Kale - October 2016
Another new plant to my garden is this Ornamental Kale (Brassica oleracea), which has some very colourful foliage, which will apparently become more intense as the weather gets colder.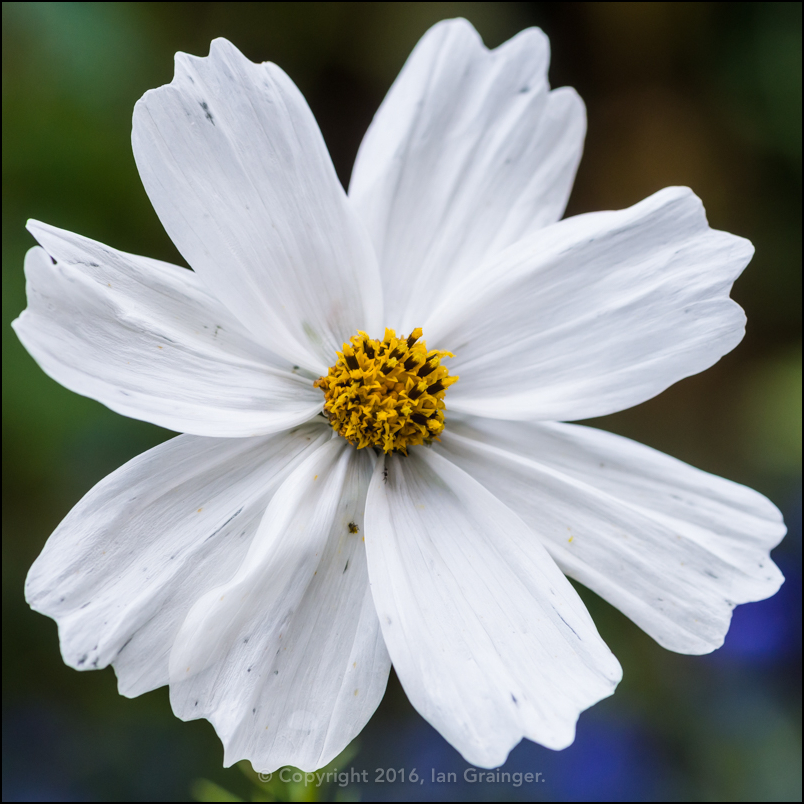 Pure Cosmos - October 2016
Still putting on a marvellous show are my Cosmos (Cosmea) flowers, of which I have a variety of colours. This white one is still covered in buds which I'm hoping will have time to open before the first frosts arrive.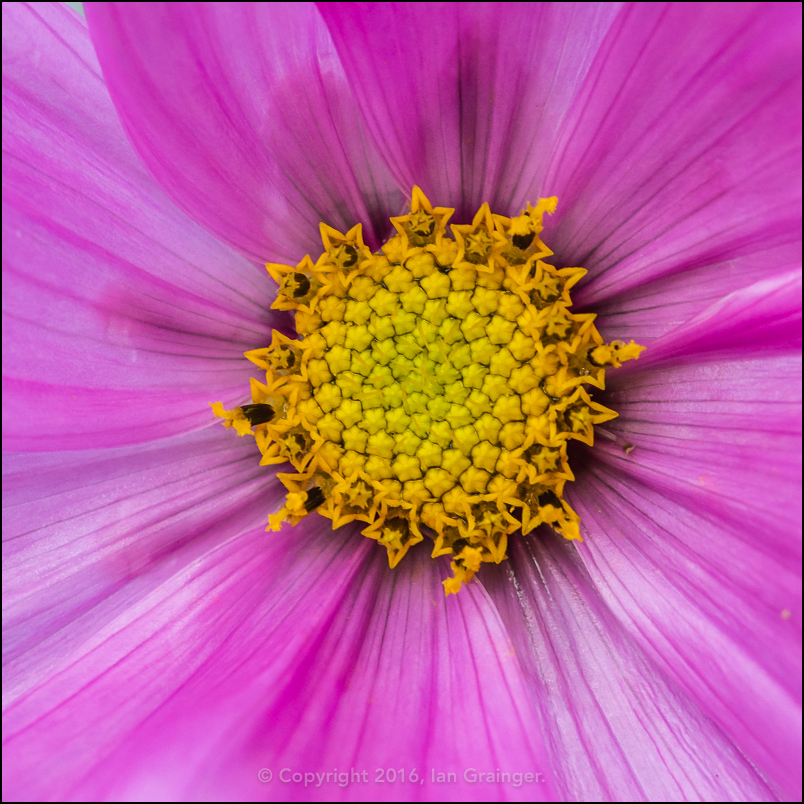 Centre of the Cosmos - October 2016
This pink Cosmos measures in at over seven feet high, which has to be a record of some sort.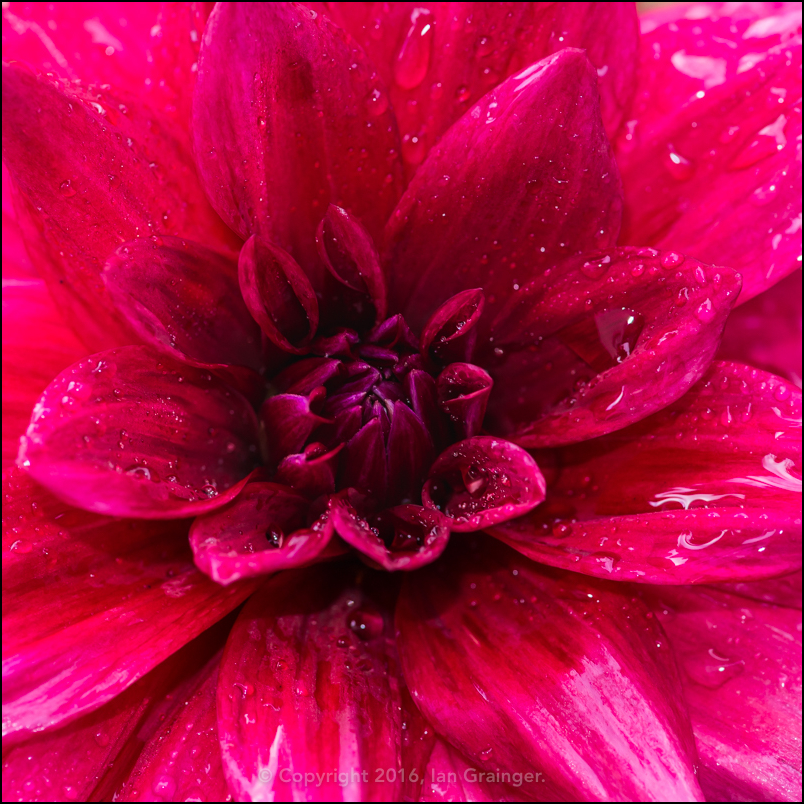 Dahlia Duet - October 2016
I still have a few Dahlias performing, with this Dahlia 'Duet' producing mostly red flowers now.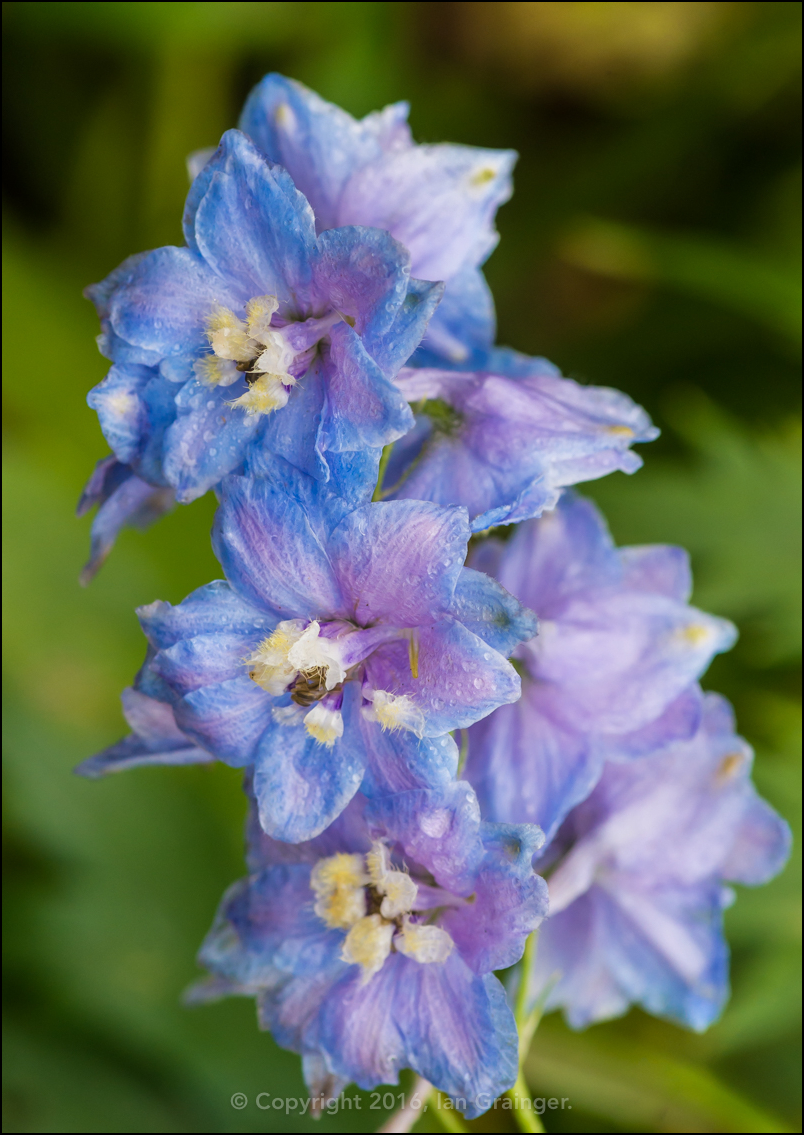 Delphinium - October 2016
The Delphinium flower spikes are also still just about hanging on, although I noticed a new flower appearing on a different plant earlier in the week, so hopefully there will be more colour to come if it stays warm enough.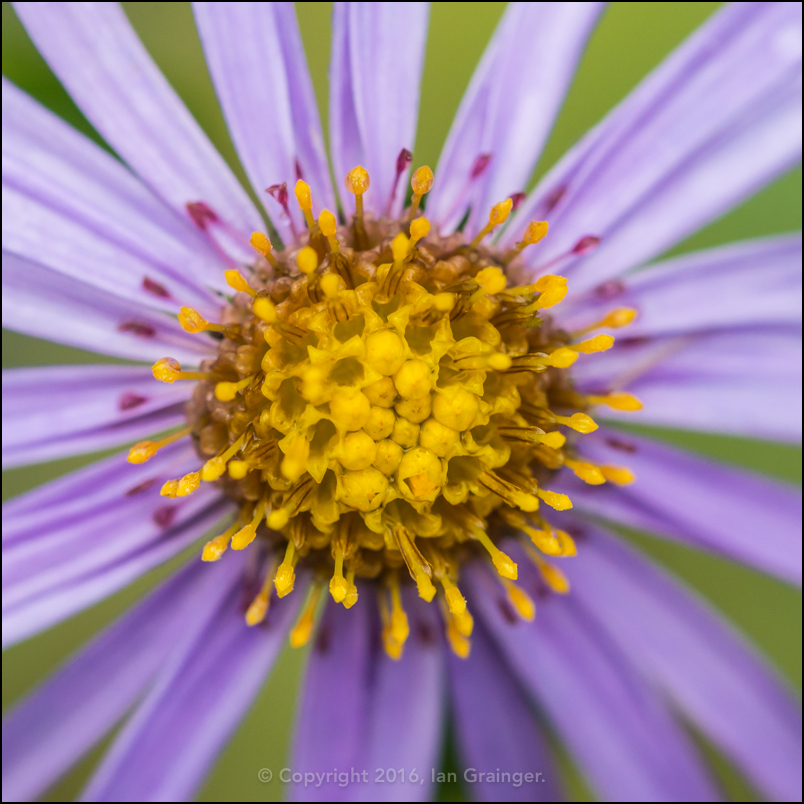 Aster - October 2016
My Michaelmas Daisy (Aster frikartii monch) is still throwing up lots and lots of these lovely yellow centred blue flowers, and has flowered non-stop since the middle of June!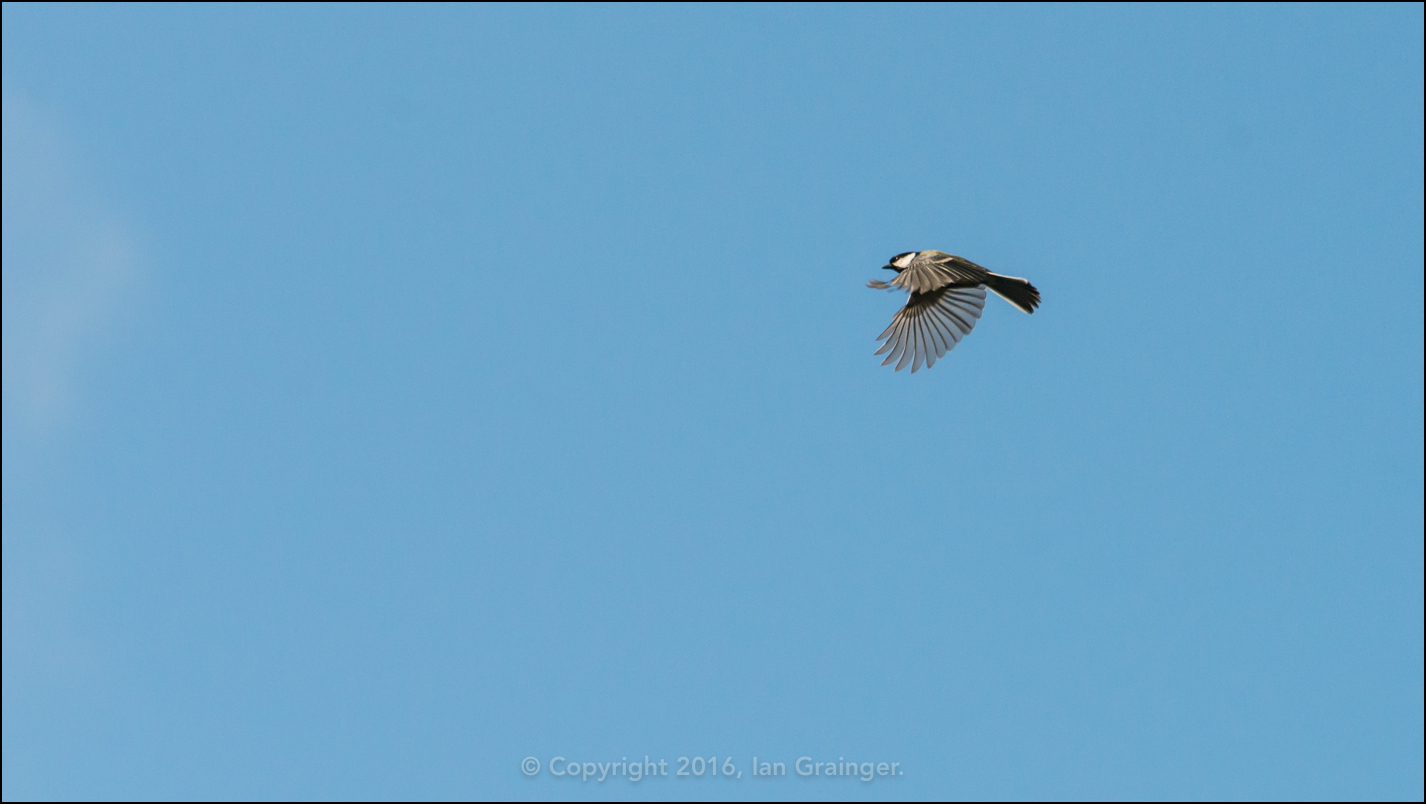 Great Tit - October 2016
Over in dad's garden at the weekend, I did a bit of bird spotting. The weather was a bit unpredictable with sunshine and blue skies turning to grey skies and torrential rain with almost no warning at all. However, I managed to stay dry for the most part, and was quite pleased to grab a shot of a Great Tit (Parus major) flitting between trees.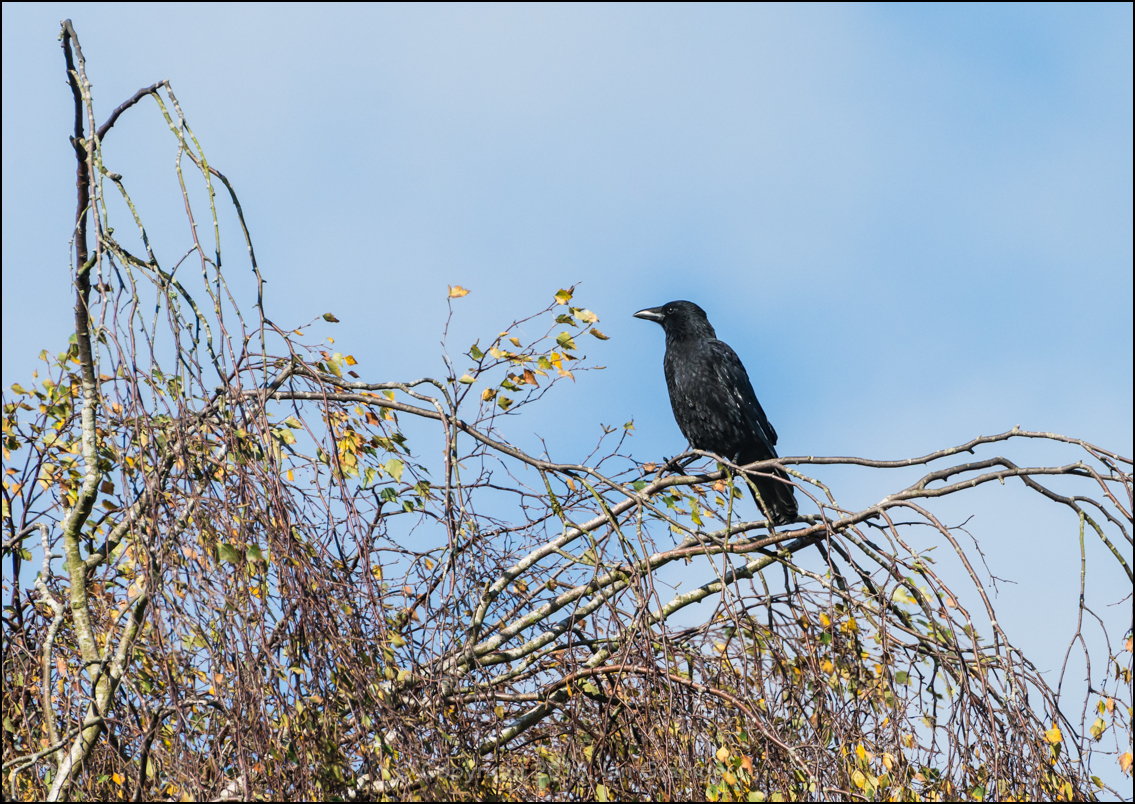 Crowing - October 2016
This Crow (Corvidae) was keeping a close eye on proceedings, mostly looking down at the garden lawn which I'd covered in bread in an attempt to lure my feathered friends into range of my zoom lens.
Chaffinch - October 2016
I had a fleeting glimpse of a Chaffinch (Fringilla coelebs) before it disappeared into a hedge to keep out of the rain.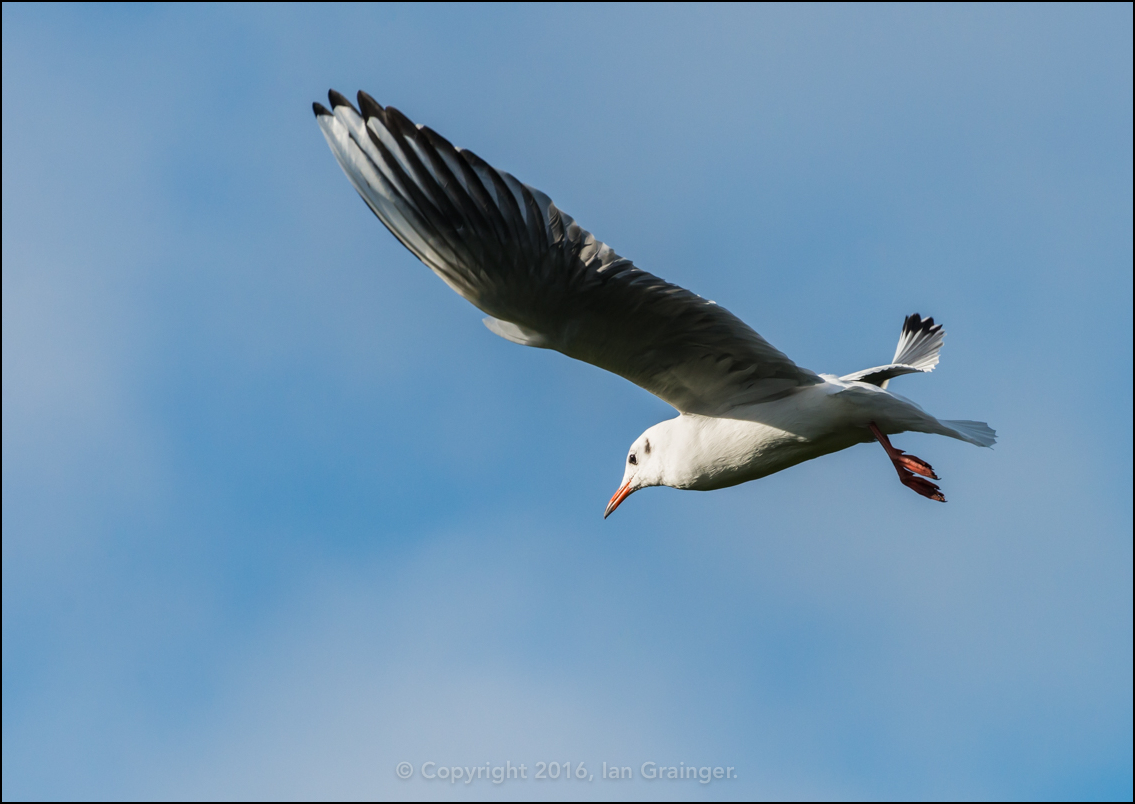 Black Headed Gull - October 2016
As the rain subsided, the Black Headed Gulls (Chroicocephalus ridibundus) arrived and did a good job of hoovering up most of the bread. They had a great technique of swooping down and grabbing the bread in their beaks and flying off again without ever touching down.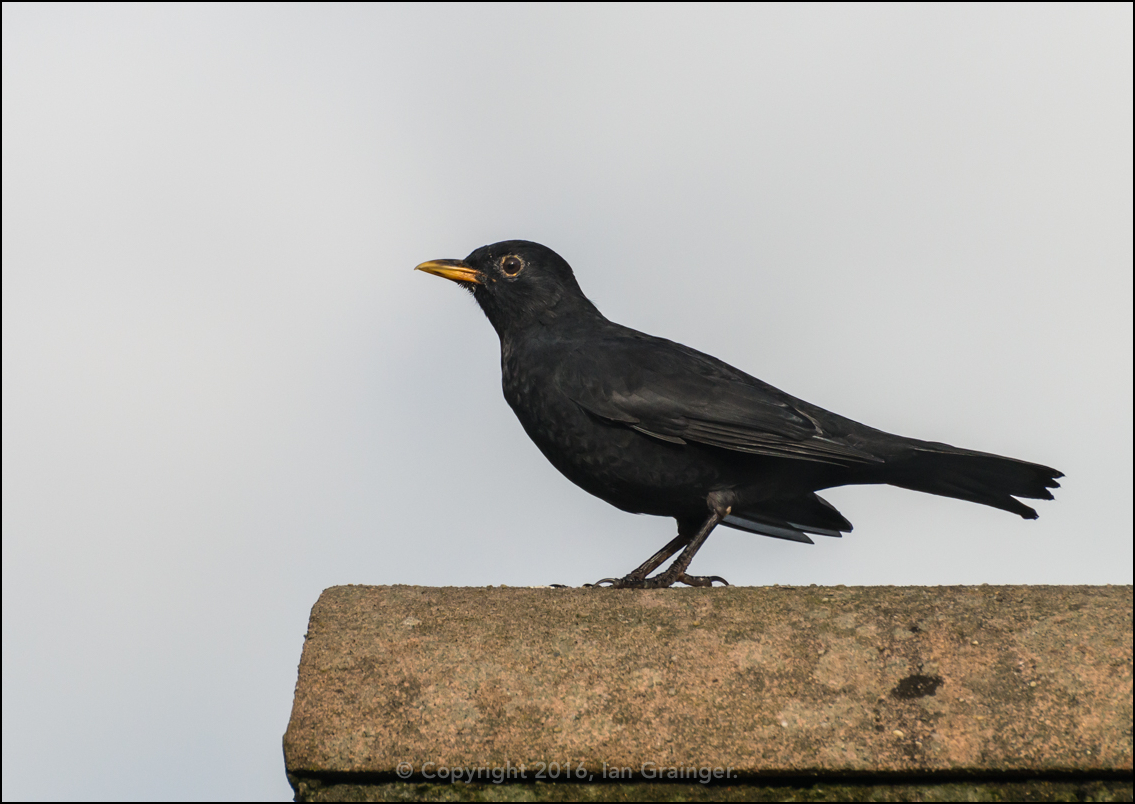 Blackbird - October 2016
As the skies turned grey again, a male Blackbird (Turdus merula) turned up to survey the remaining breadcrumbs.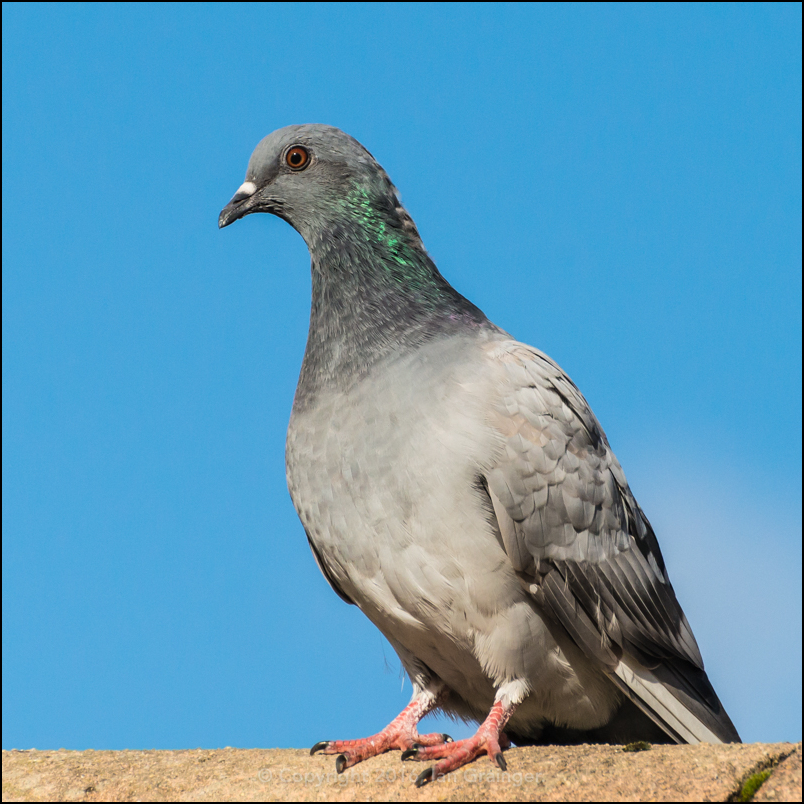 Feral Pigeon - October 2016
However, by the time this Feral Pigeon (Columba livia) arrived on the scene there was nothing left!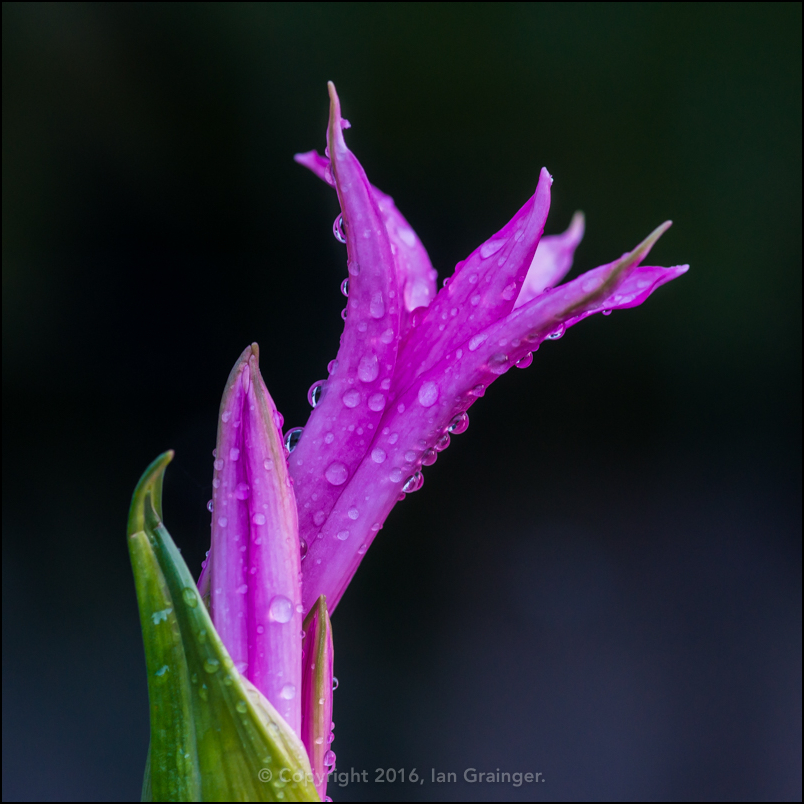 Awakening Nerine - October 2016
While I was having my first success with Nerines, my dad was an old hand at growing them. This one was just readying itself to open.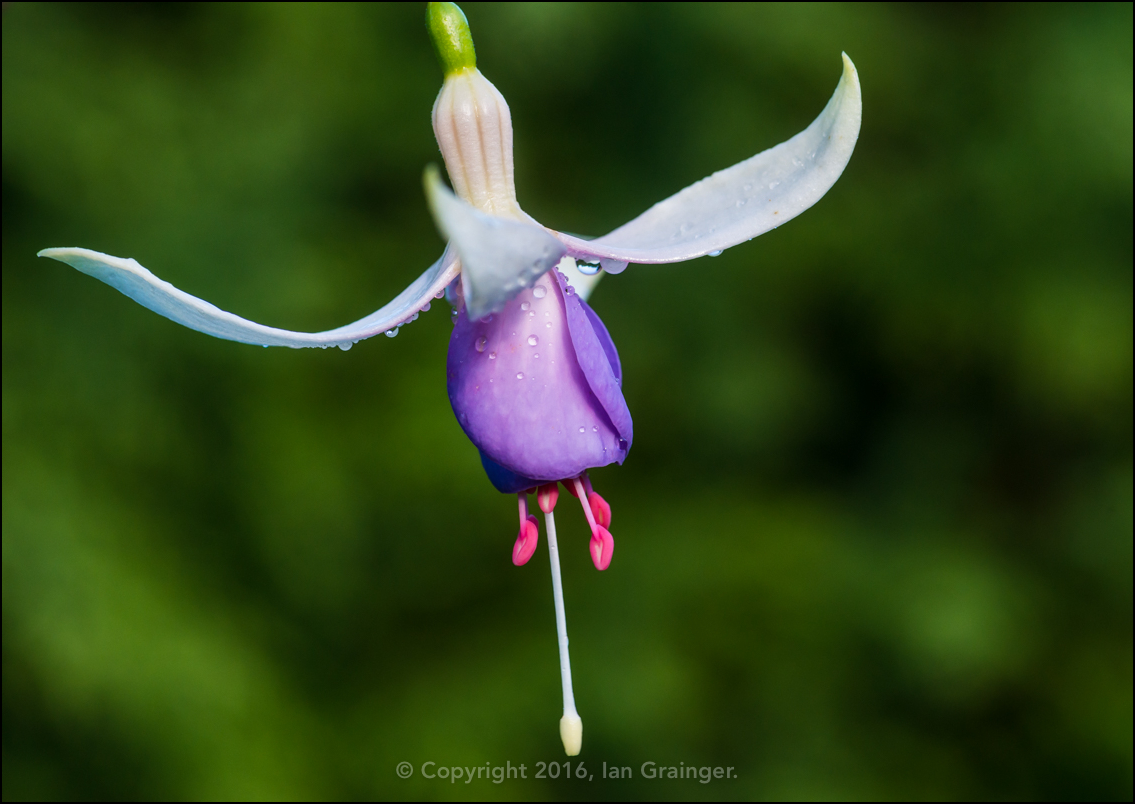 Fuchsia Flower - October 2016
There were also some pretty Fuchsia blooms to see, with this purple and white one being the pick of the bunch.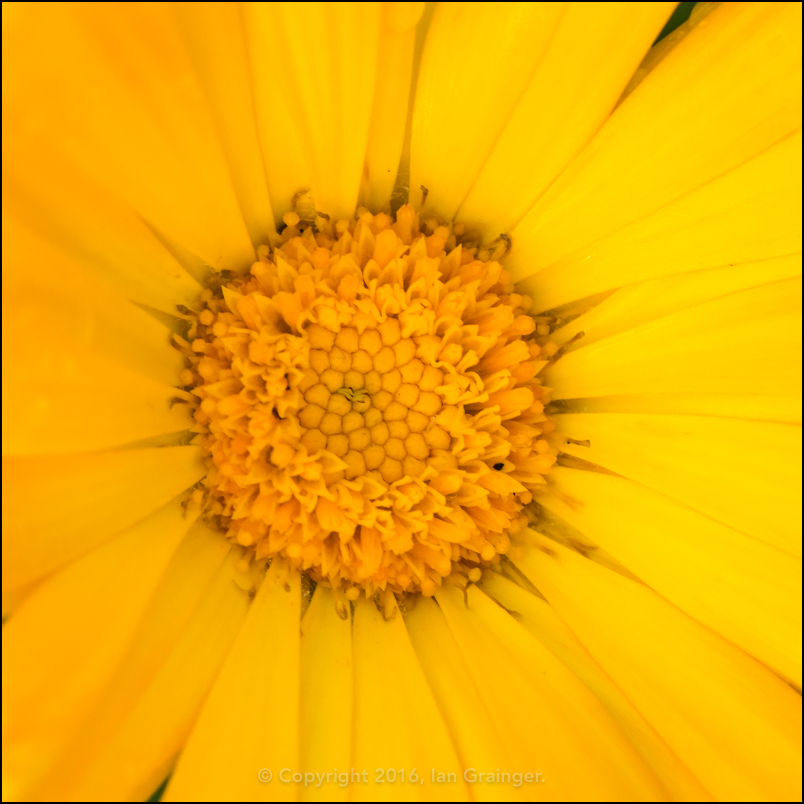 Calendula - October 2016
The Pot Marigold (Calendula) blooms were still going strong and looking great when you got up close to them.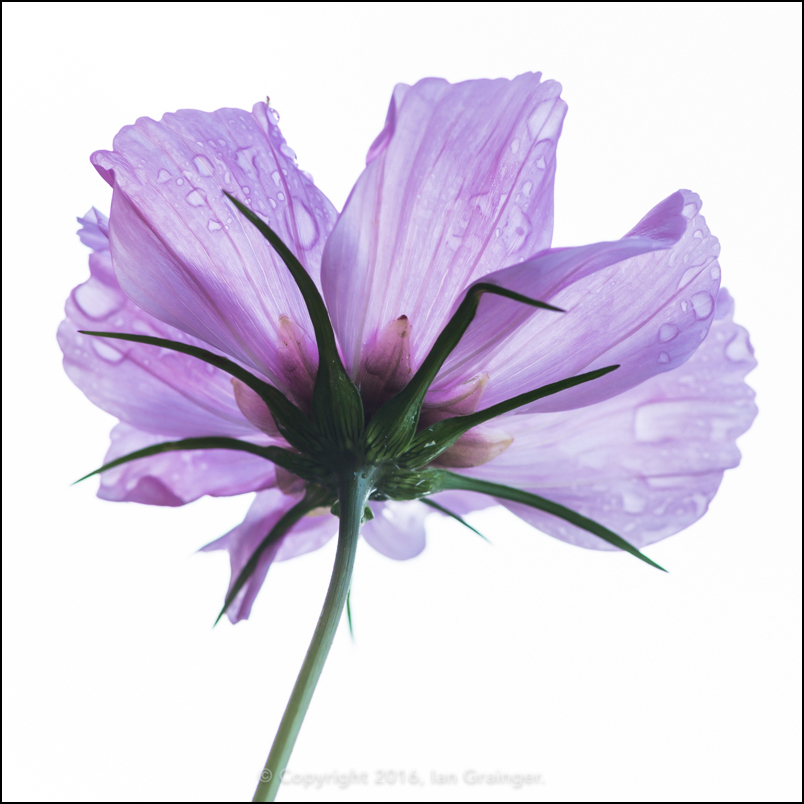 Cosmos Overhead - October 2016
I've become fascinated with looking at the backs of flowers recently, and this lilac coloured Cosmos was looking good despite the grey cloud.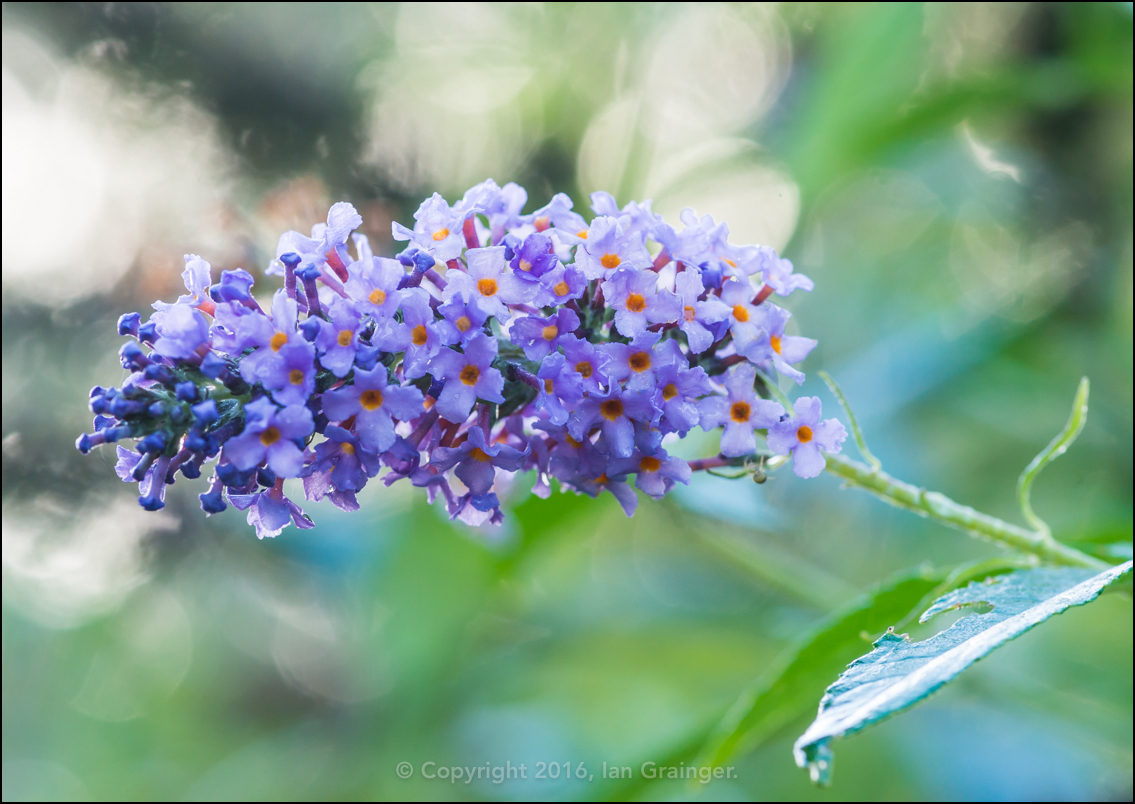 Buddleia Blooming - October 2016
The Butterfly Bushes (Buddleia) were almost finished for the year, although one or two blooms were still hanging on.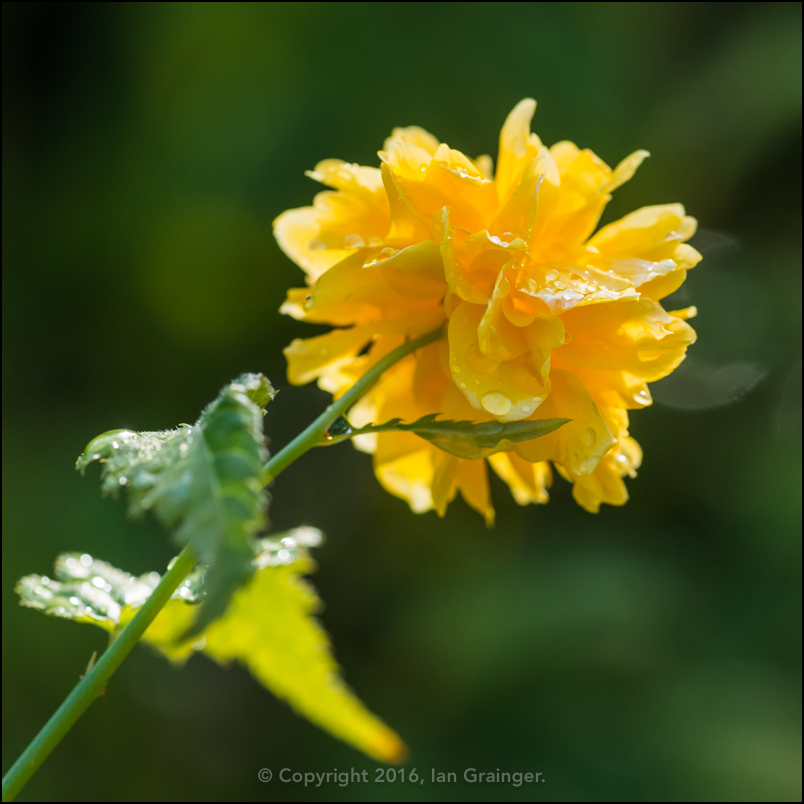 Kerria - October 2016
While some plants were hanging onto their blooms for as long as possible, the Kerria (Kerria japonica) bush was getting an early start. Normally, Kerria produces these pompom like yellow flowers in the springtime!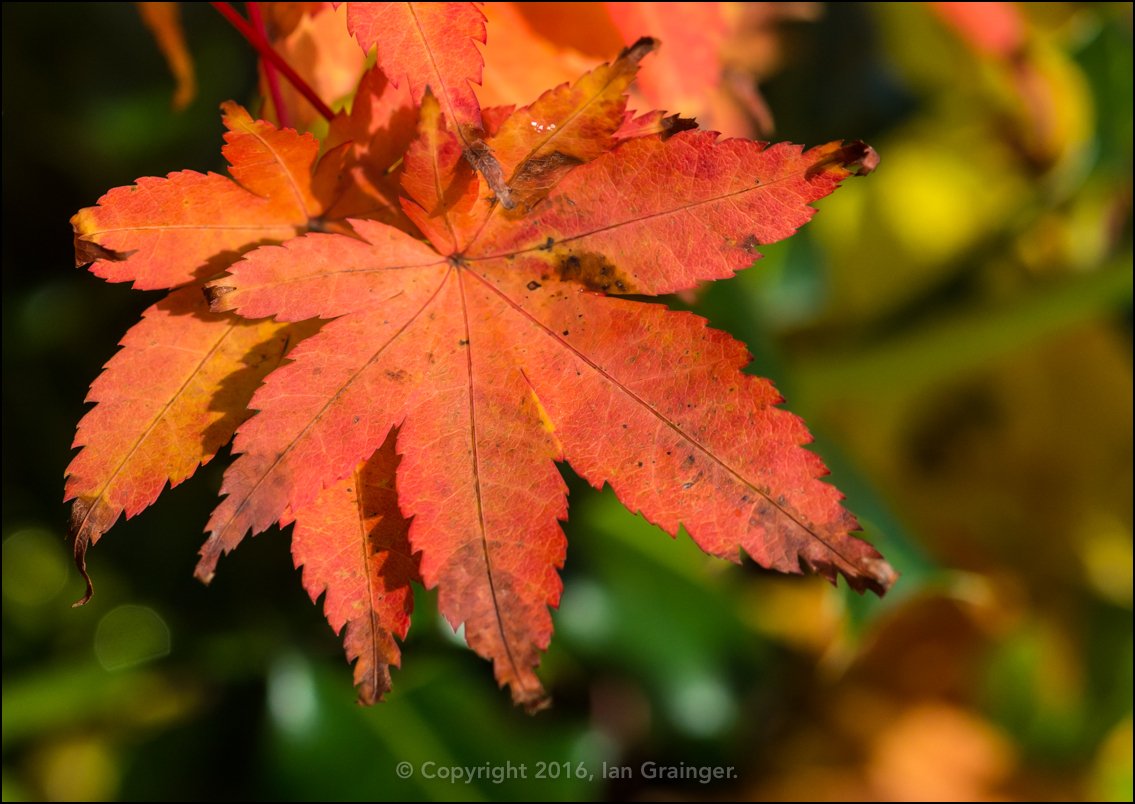 Acer Palmatum - October 2016
At least the Acer (Acer palmatum) tree was performing correctly for the season. It has gone through a big transformation from bright green leaves to these golden brown ones over the last few weeks.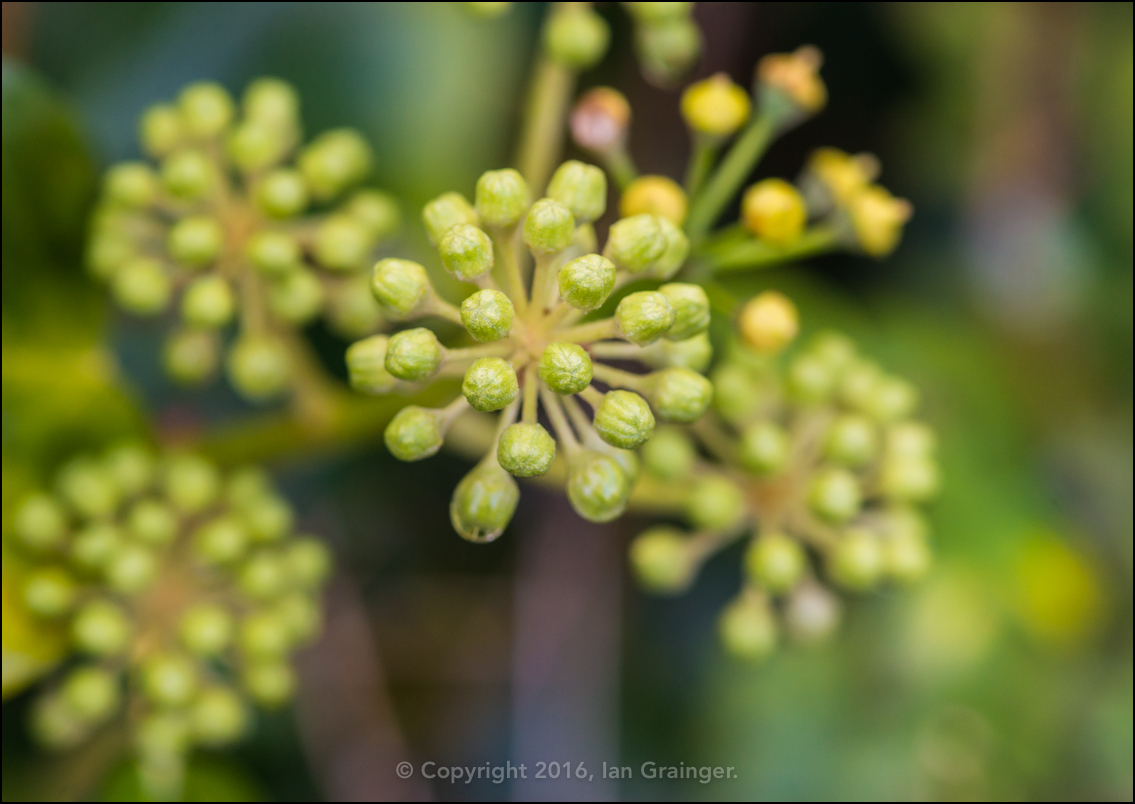 Common Ivy - October 2016
Also arriving at the right time of year was the Common Ivy (Hedera helix)...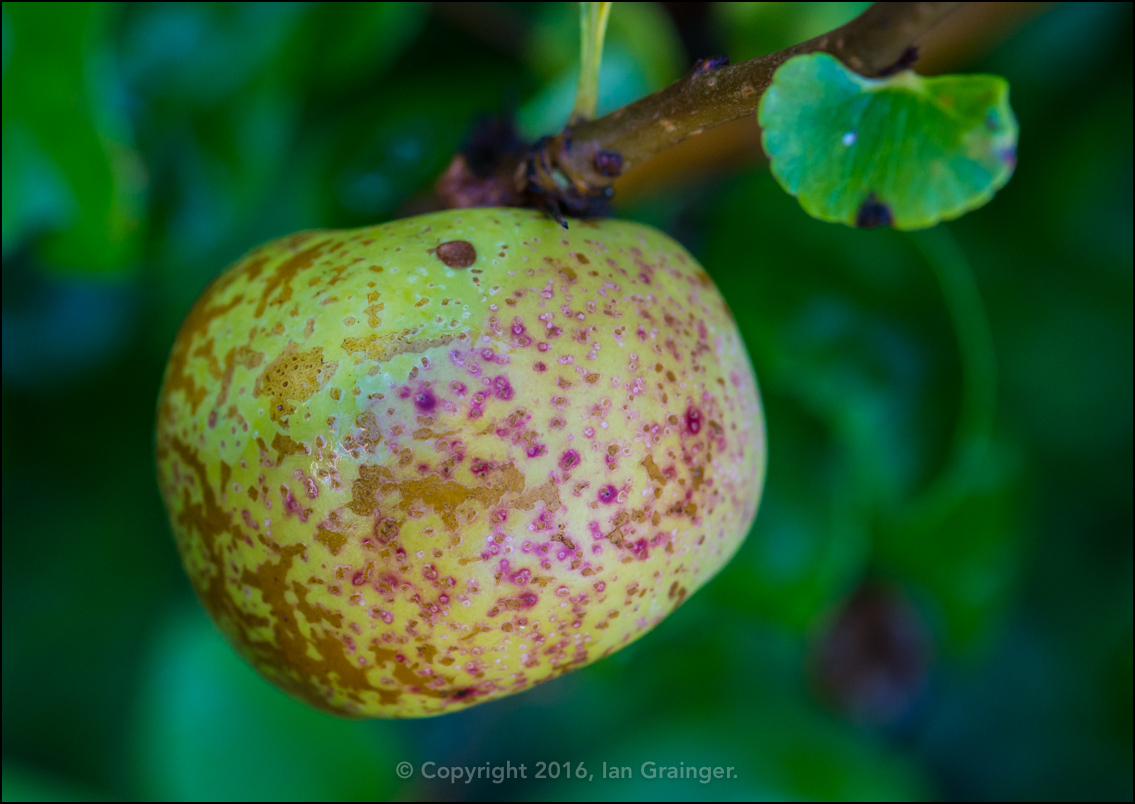 Quince Fruit - October 2016
...and the fruit of the Quince (Chaenomeles) bushes.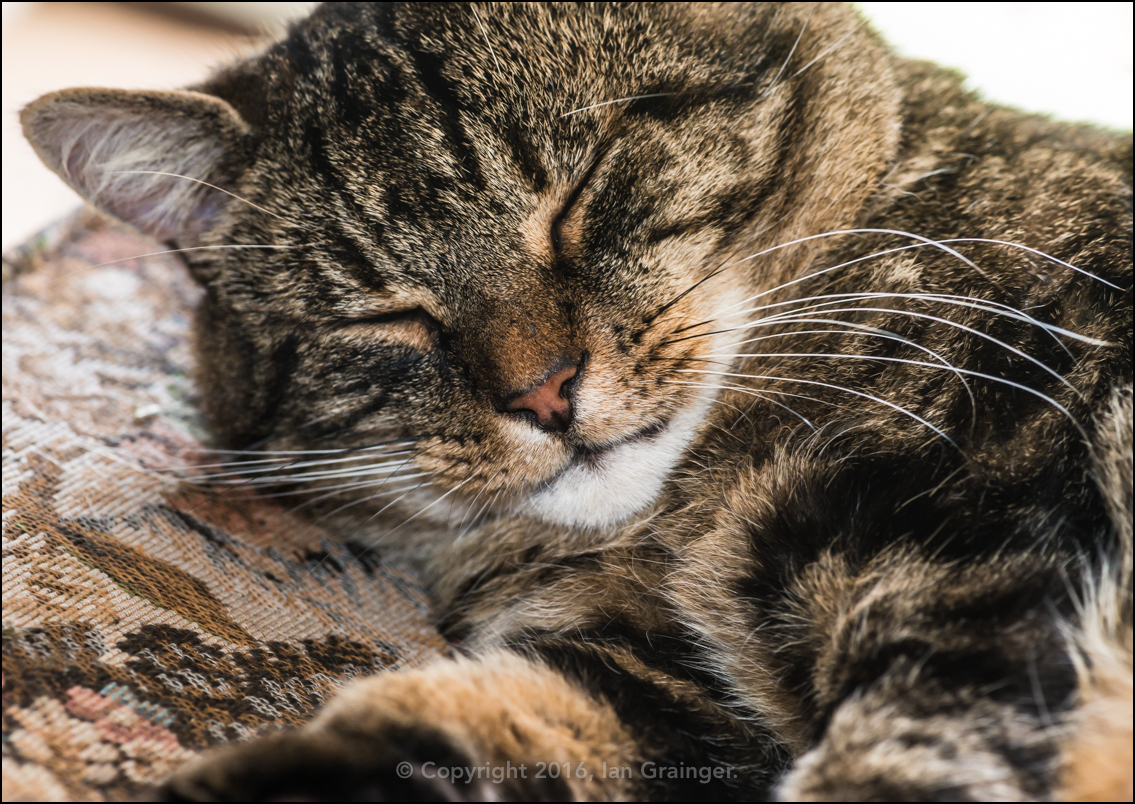 Snoozer - October 2016
Of course, with it being wet outside, my little furry photo shoot companion preferred to spend the morning curled up on his chair, dozing the day away.
So, this week I chose Nerine Bowdenii as my Image of the Week, not because it's my favourite image, but rather because it's the first time I've managed to get one to flower, and I thought it appropriate to mark the occasion...