Roses are Red - December 2017
So, as this is my first post of 2018, I'd better start by wishing everyone a Happy New Year.
I'm kicking off the New Year with this image of a lovely shop bought red rose, which has been blooming all over Christmas and the New Year. It was part of a mixed bunch that featured both this rich deep red...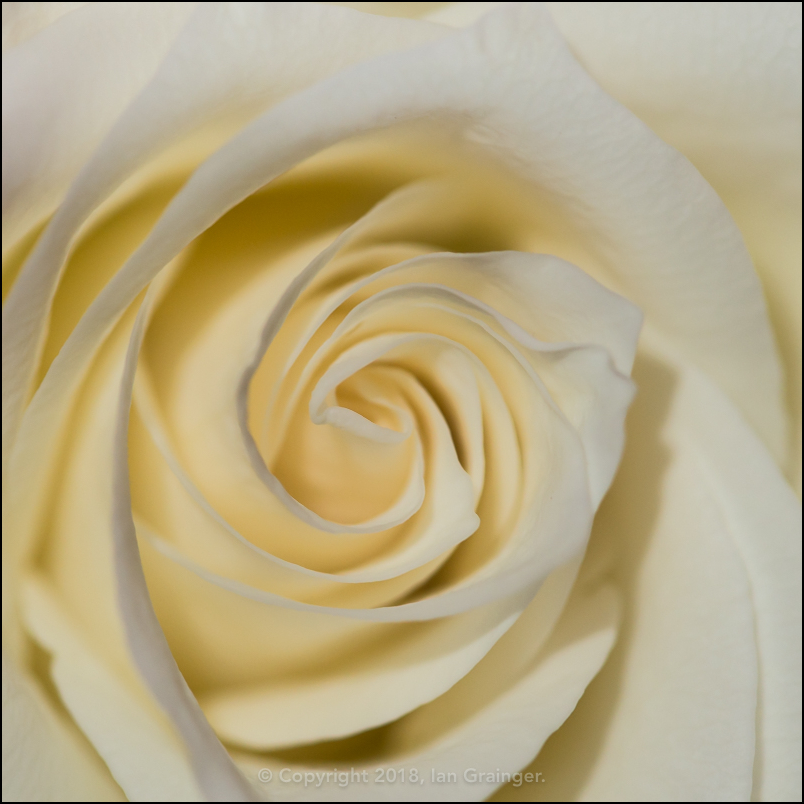 Roses are White - December 2017
...and this creamy white example.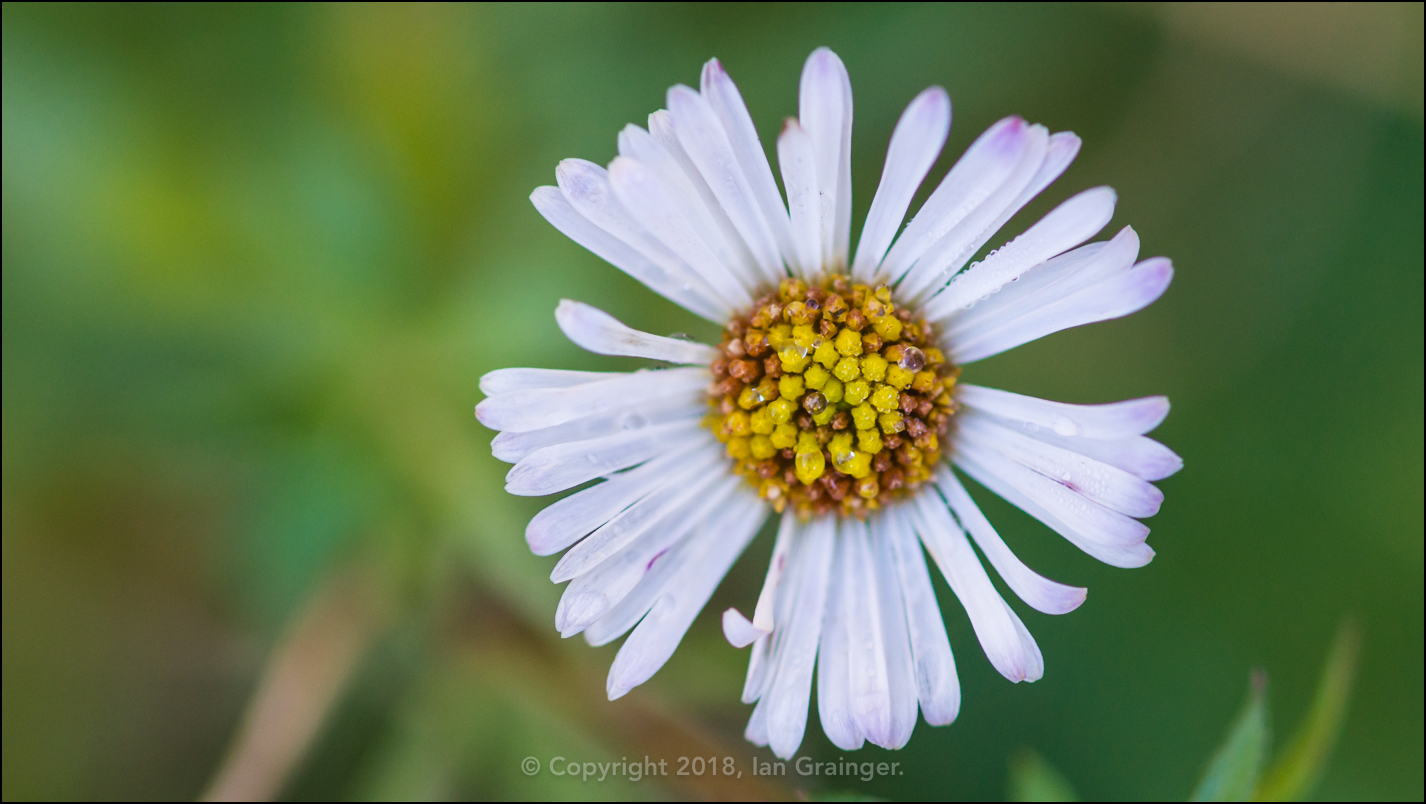 Dewdrops on Daisy - December 2017
We've had all sorts of weather since my last post, including thunder and lightning, hail storms, snow, torrential rain, hard frosts and eventually some sunshine. However, I managed to grab a few images in dad's garden in some calmer moments.
To my great surprise, this Erigeron (Erigeron karvinskianus) was still flowering, despite the best efforts of the weather to kill it off.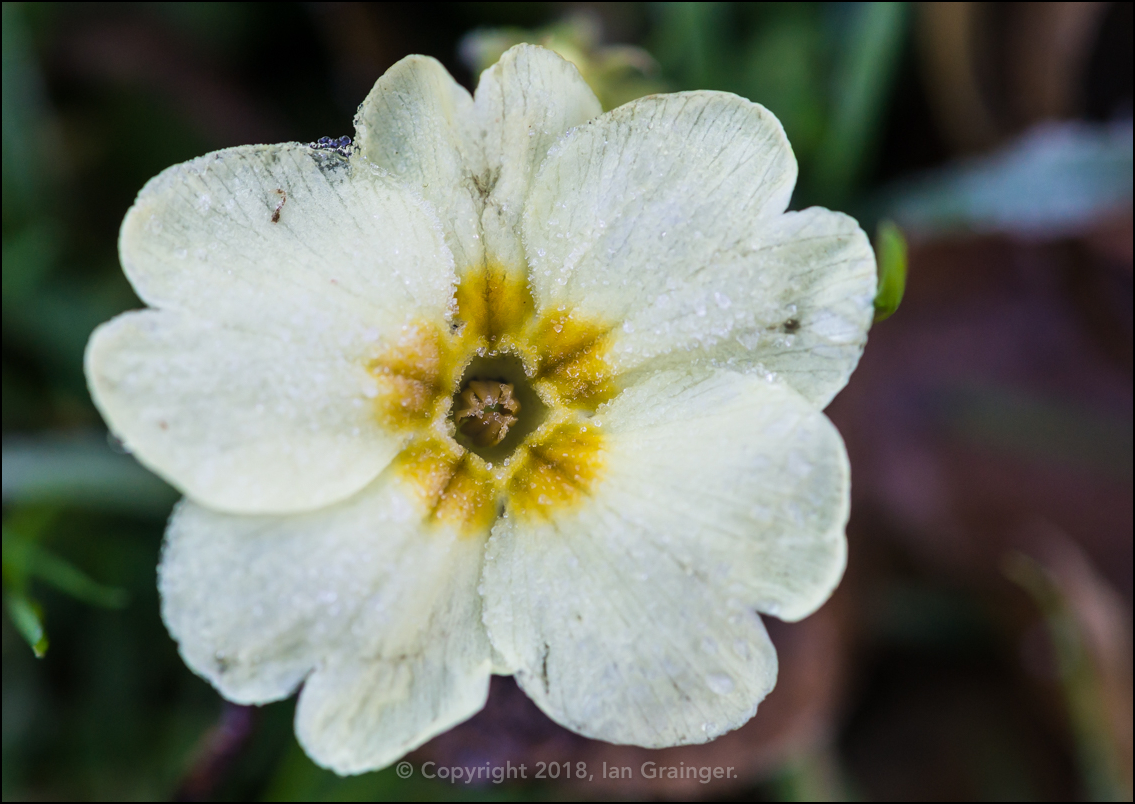 Frosty Primrose - December 2017
Just before the turn of the year the Common Primroses (Primula vulgaris) started to appear. This one was coping admirably with a coat of frost.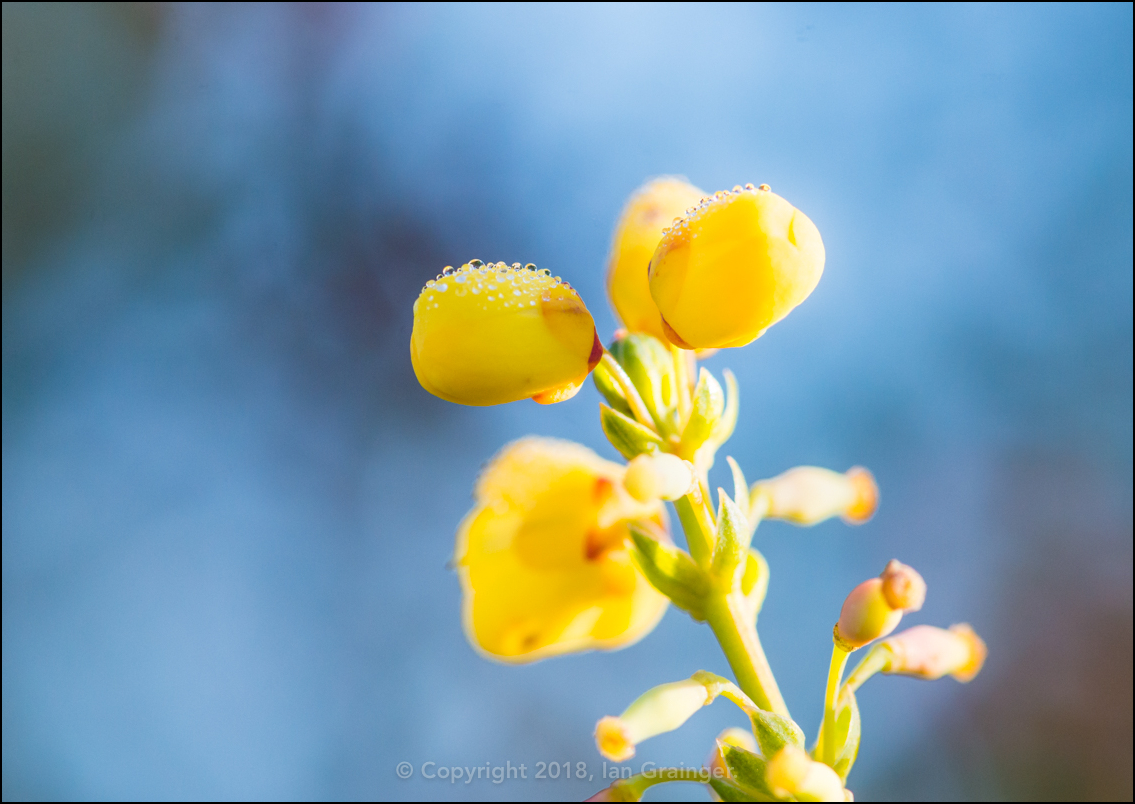 Dripping Buds - December 2017
The Mahonia (Manhonia japonica) bush blooms were finally coming to an end...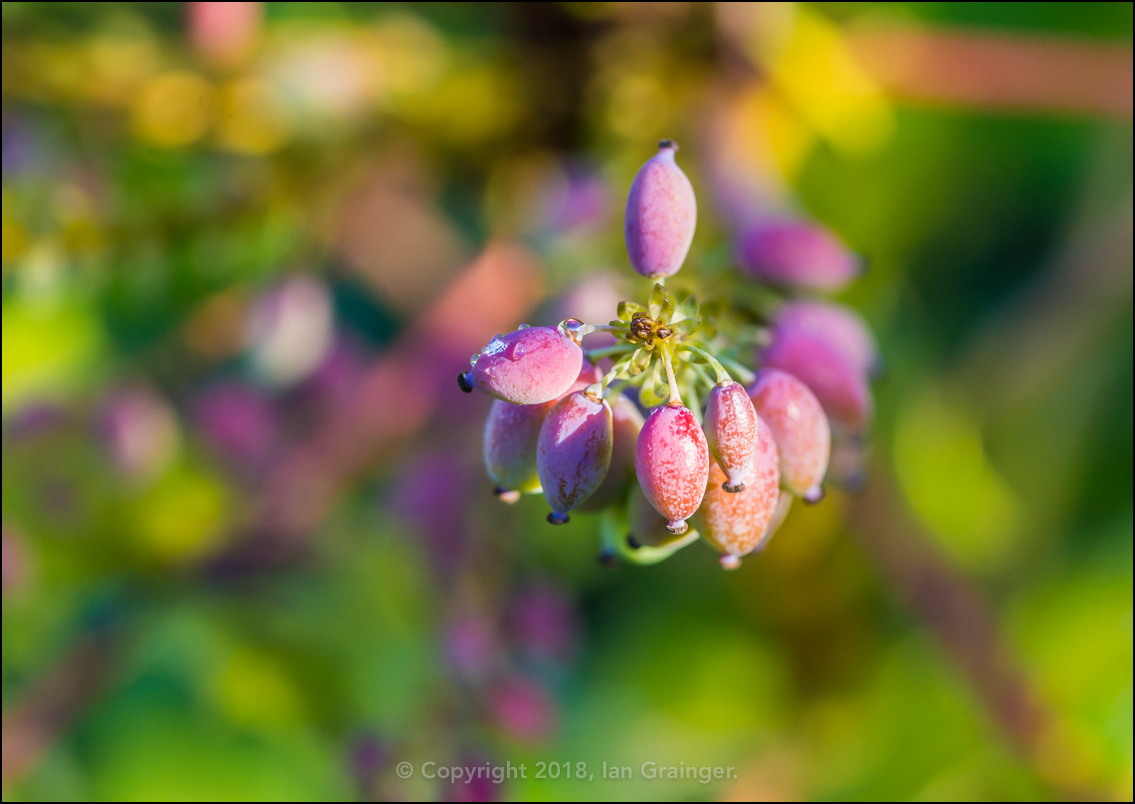 Mahonia Berries - December 2017
...and the bush was breaking out in a mass of these colourful berries.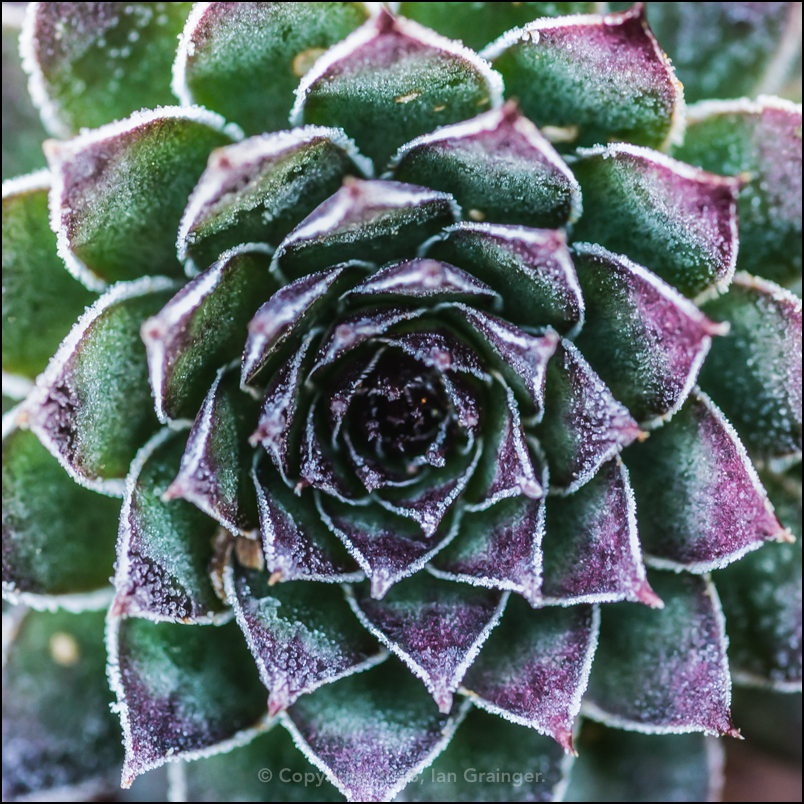 Frosty Houseleek - December 2017
This frosty Houseleek (Sempervivum) caught my eye, as I found the radiating frost tipped leaves to be quite hypnotic to view!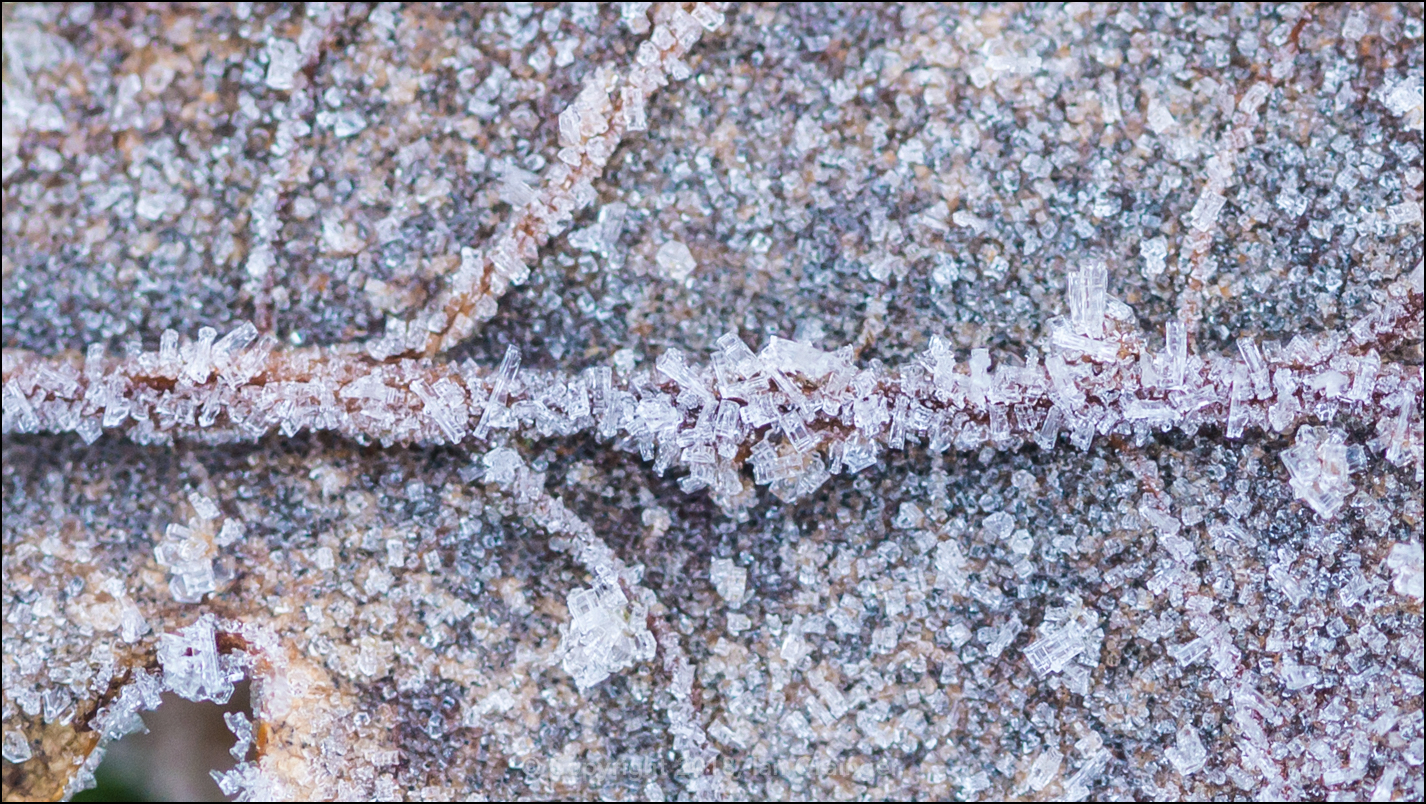 Frosted Leaf - December 2017
Once I had an eye for frosty leaves, I couldn't resist hunting out some more! I loved the way the ice crystals stood out on the spine of this leaf...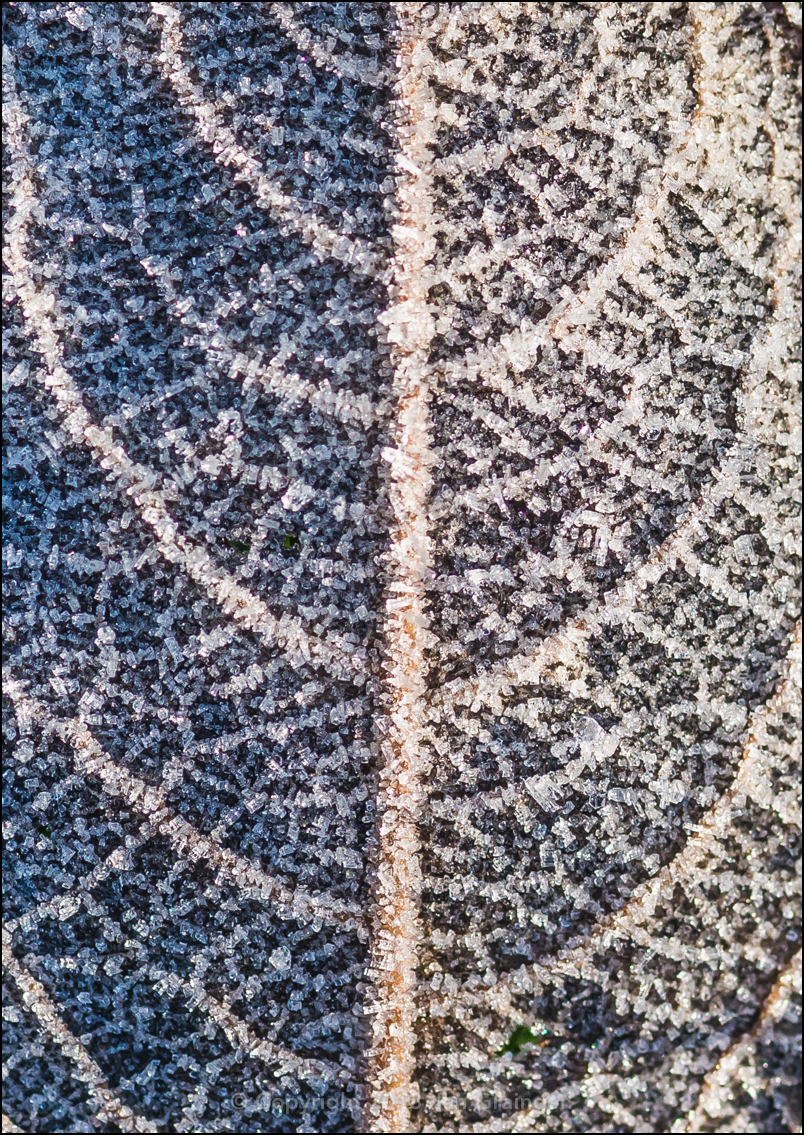 Iced Leaf - December 2017
...and the pattern this leaf formed, with half of the leaf being in sunshine, and the other half being in shade.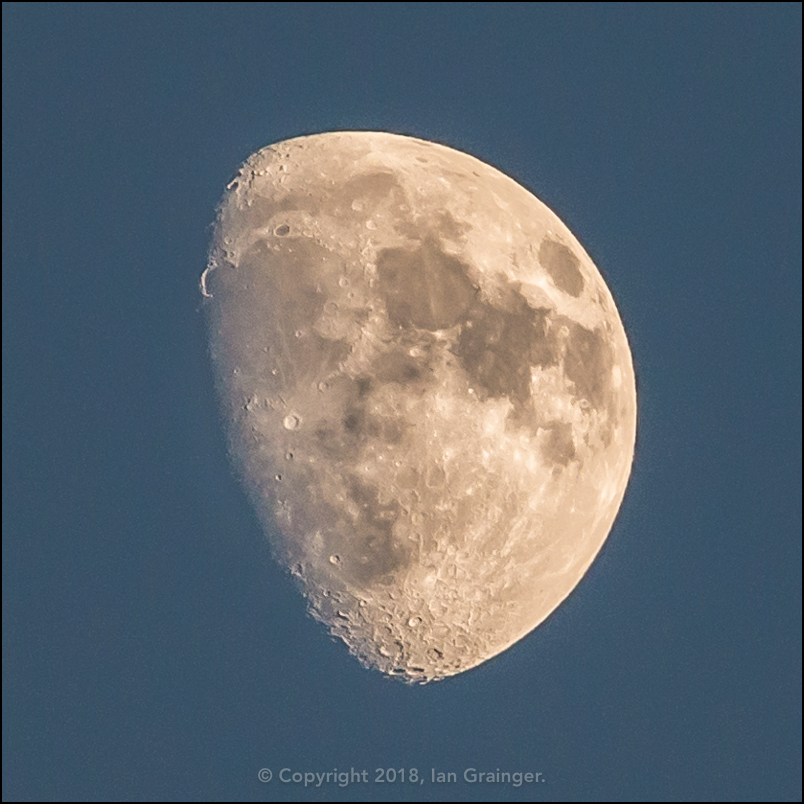 Early Evening Moon - December 2017
Finally, I talked about the Supermoon a few weeks ago, and mentioned that we would have two this month, one on the 1st and another on the 31st. This shot was taken a few days before the 1st, just as it was beginning to get dark.
If you'd like to try photographing the moon, you may want to check out my short tutorial which has a few tips on how to get the best results.
So, this week I chose Roses are Red as my Image of the Week, simply because I loved the deep red colour of that particular rose...