Hoverfly Hoovering - July 2019
This week my Image of the Week article kicks off in my own garden, where it was looking very colourful at the moment. It was the height of summer and there were new blooms opening up everywhere.
I was particularly drawn to the combination of the yellow wild flower, err weed, and the purple Petunias behind, when a Hoverfly (Syrphidae) decided to land and started Hoovering up pollen. It was quite a fortuitous event, and I quite liked the outcome of my short burst of shutter clicking.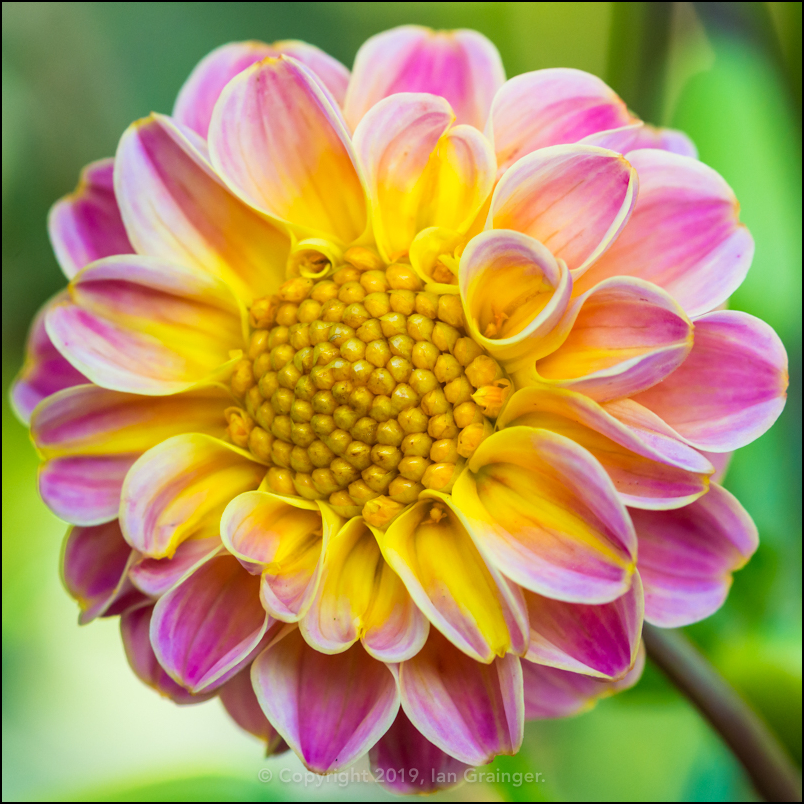 Pink and Yellow - July 2019
The stars of the garden were undoubtedly the Dahlias. I had quite a few different varieties, and a lot of them were currently in flower. Unfortunately I don't know the variety of this one, as when I purchased the tuber, it must have been mislabelled. It was supposed to be a Pompom type, but as you can see it isn't.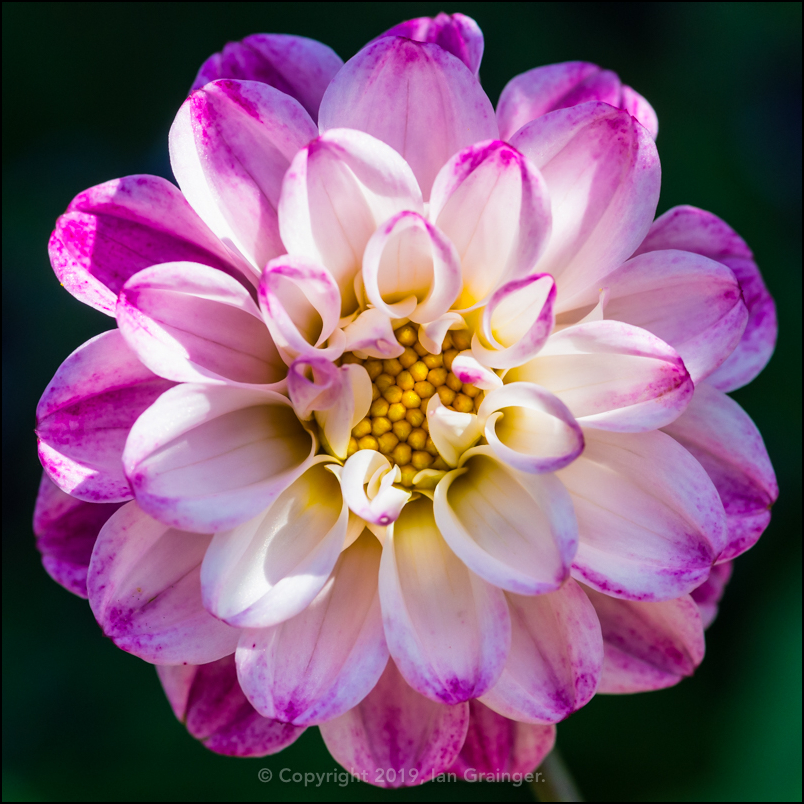 Pink and White - July 2019
Similarly, this one was also supposed to be a Pompom type, and again, isn't. Still, they're both very pretty varieties that I wouldn't mind growing more of, so if anyone knows what they are, drop a comment in the comment box below.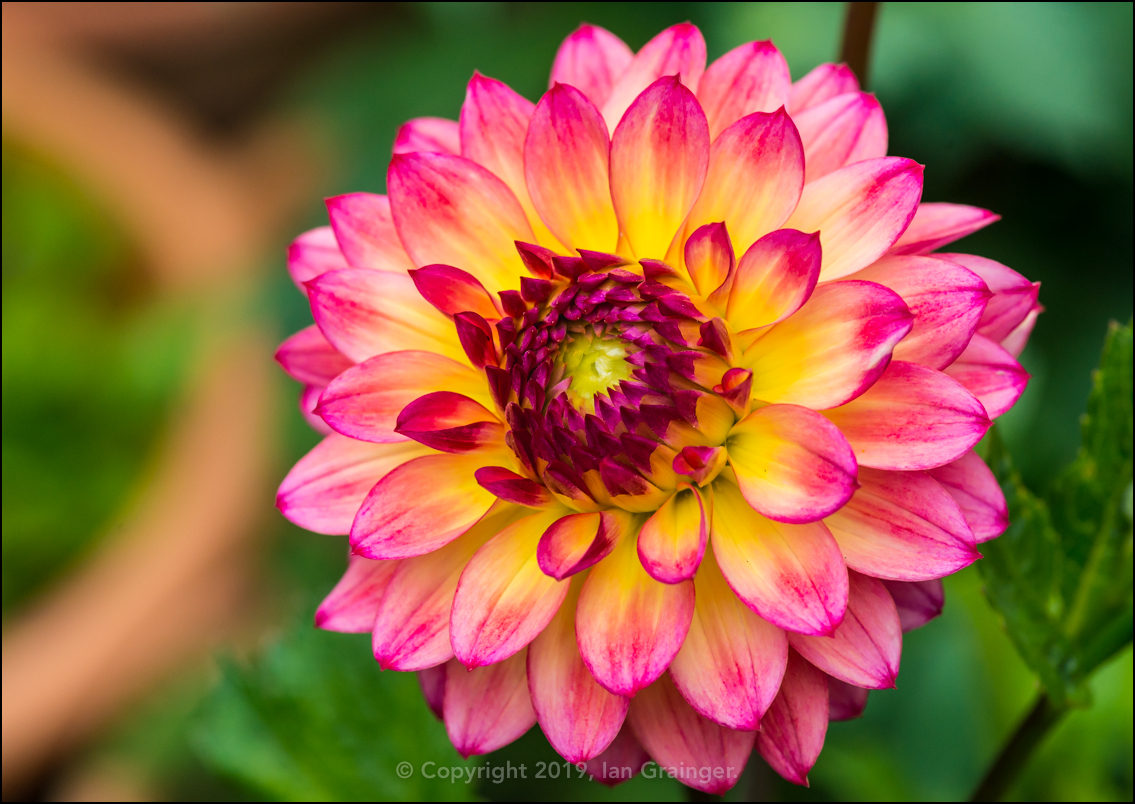 Lakeland Autumn - July 2019
Onto varieties that I do know the name of, and this one is 'Lakeland Autumn', looking stunning in the sunshine.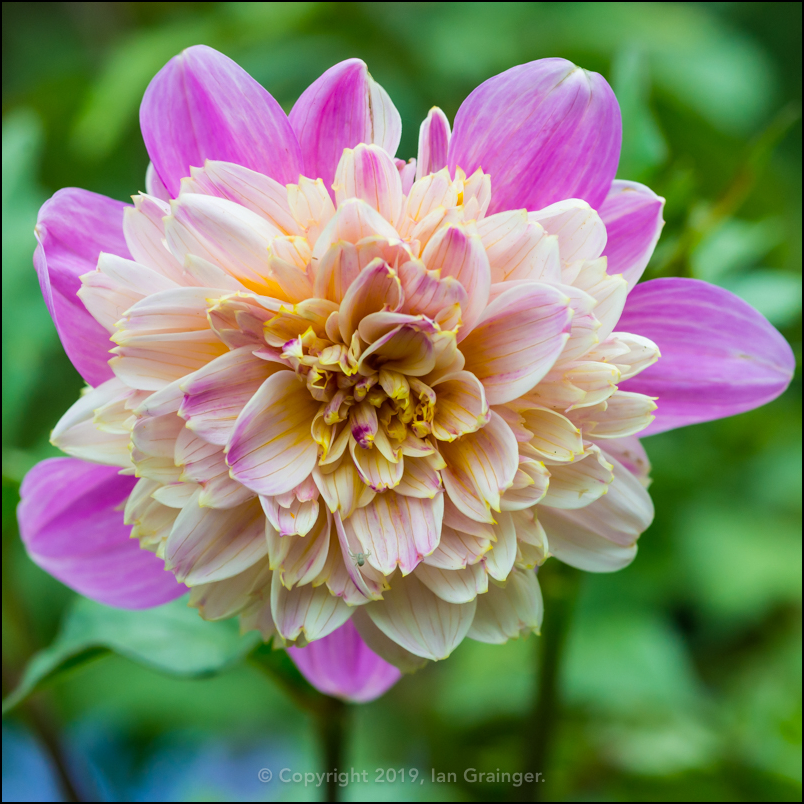 Dahlia Take Off - July 2019
This one is variety 'Take Off', and is a mix of many colours, from pink to yellow through to white.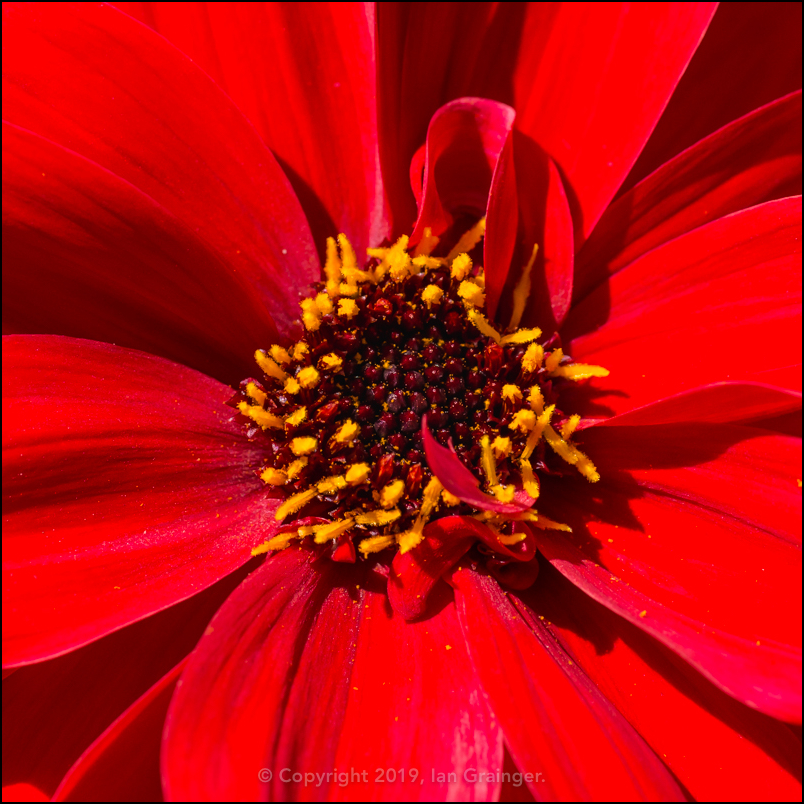 Red Bishop - July 2019
There's no mistaking variety 'Bishop of Llandaff', with its gorgeous red petals.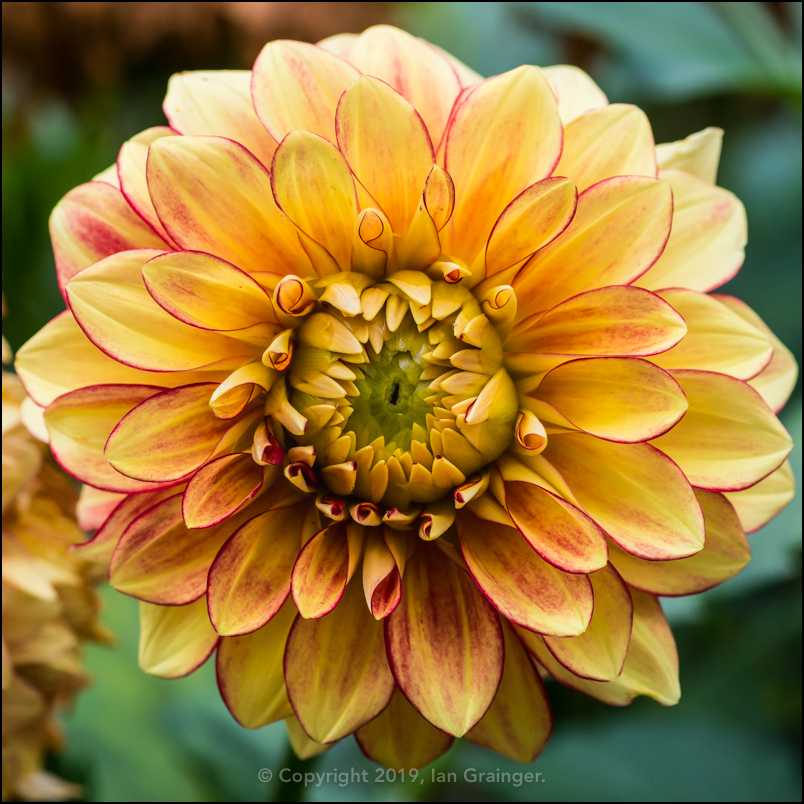 Lake Ontario - July 2019
You may remember that I posted a picture of 'Lake Ontario' about a month ago and wasn't really happy that the red edges of the petals weren't as bold as I'd have liked? Well, on a different plant, they're pretty much as I'd expected them to be, so I was now a happy bunny!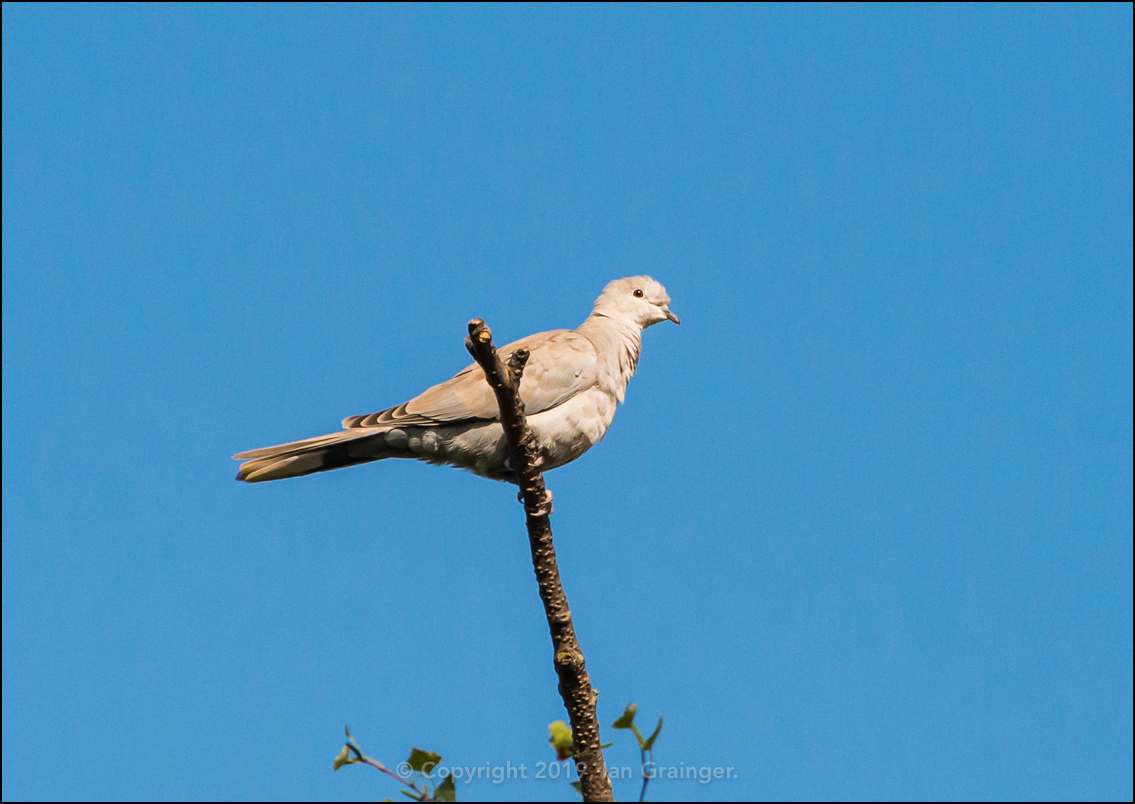 Windswept Dove - July 2019
Over in dad's garden at the weekend it was a beautiful sunny morning, but rather windy, as you can probably see from the unkempt feathers of this windswept looking Collared Dove (Streptopelia decaocto).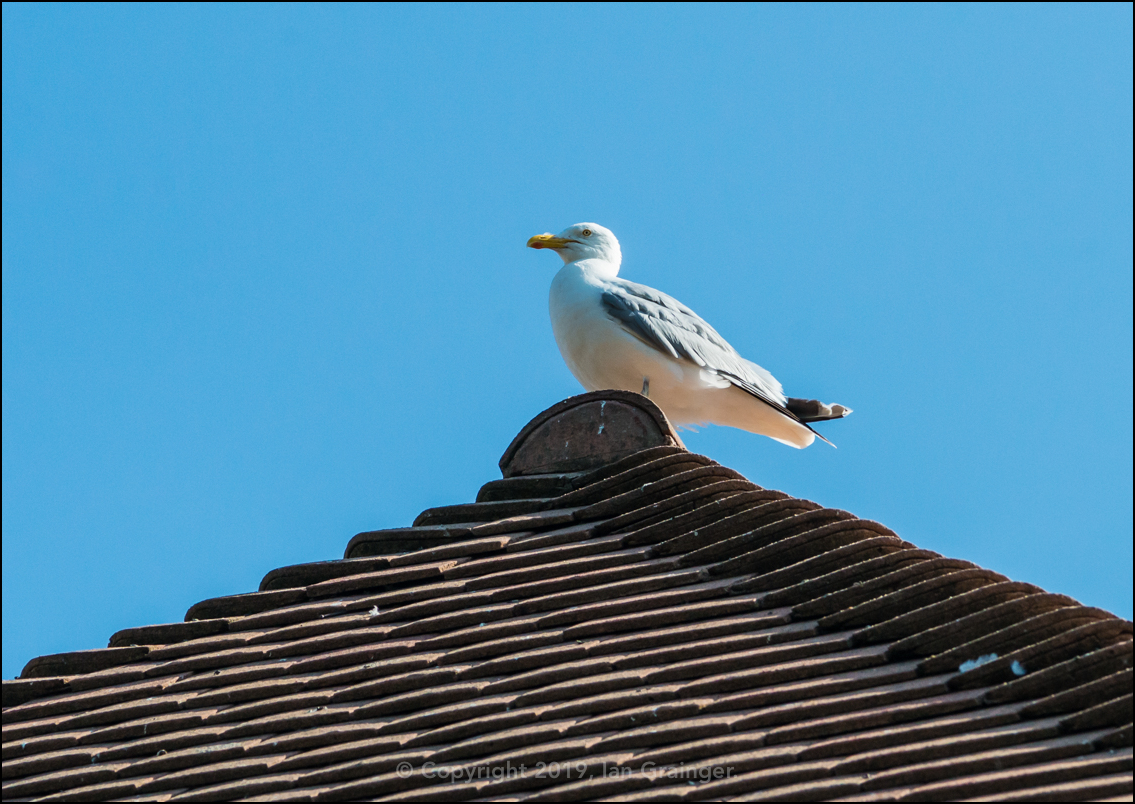 Herring Gull - July 2019
The wind didn't put off the resident Herring Gull (Larus argentatus) surveying the surrounding area from a high vantage point.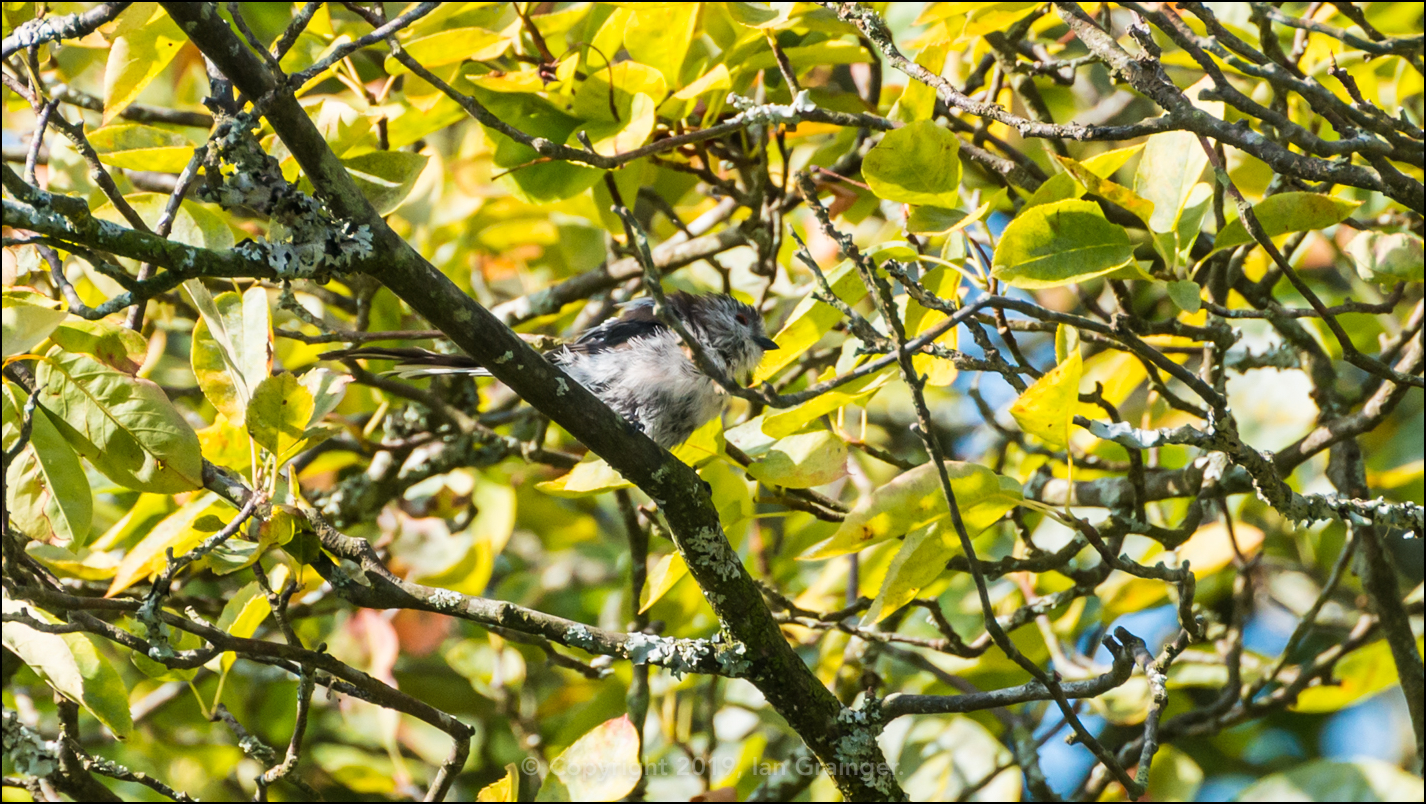 Long Tailed Tit - July 2019
I was quite pleased to spot this Long Tailed Tit (Aegithalos caudatus) amongst a sea of branches and leaves of the Amelanchier tree as it took a bit of shelter.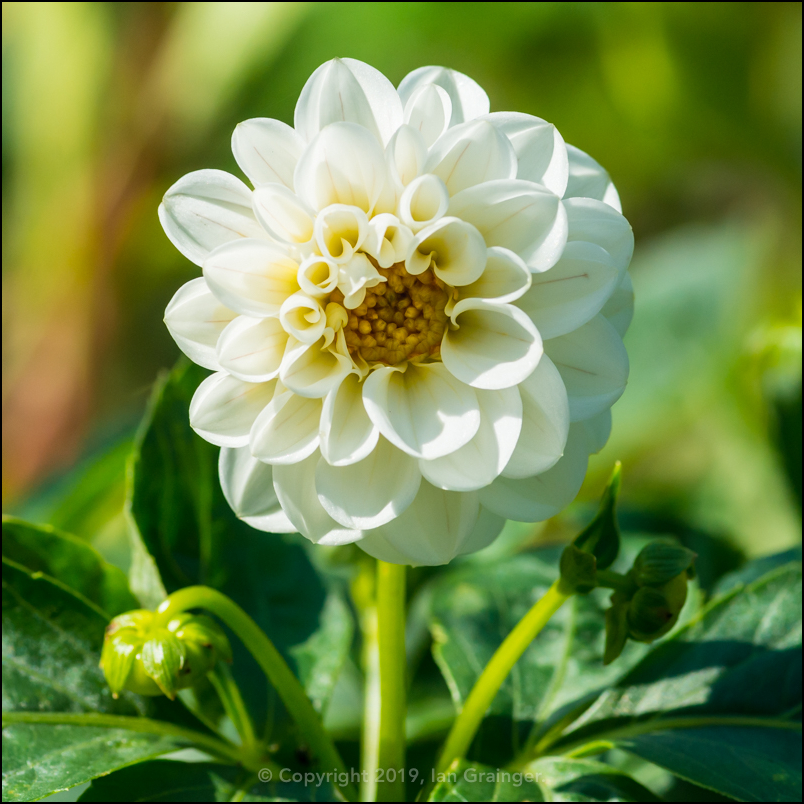 Delightful Dahlia - July 2019
Macro photography was nigh on impossible with such a strong wind blowing, but I tried my best, and came away with a few keepers. This dainty looking Dahlia came from the same mislabelled batch of tubers as the two above.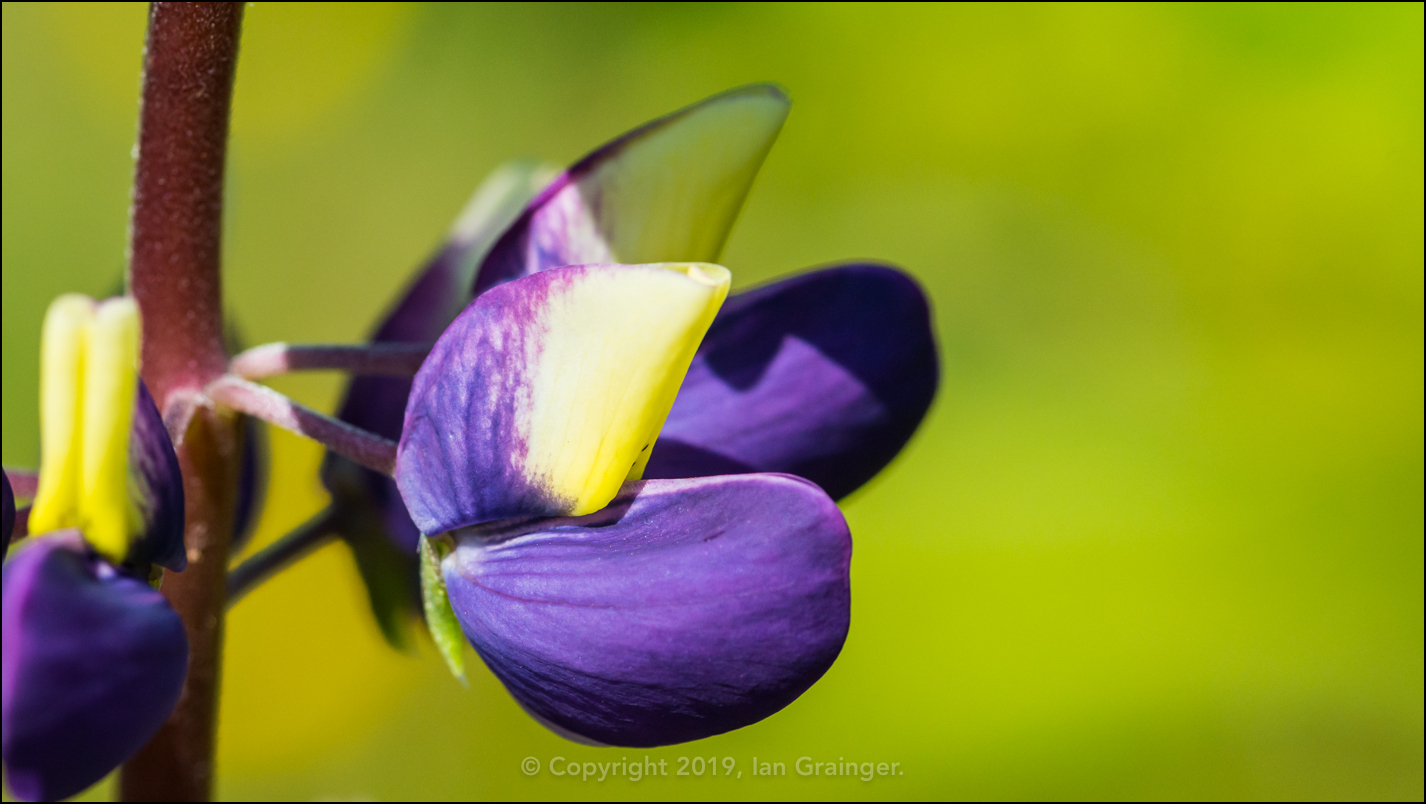 Lovely Lupin - July 2019
The Lupins (Lupinus) were looking lovely at the moment, and examining an individual flower, you could see why.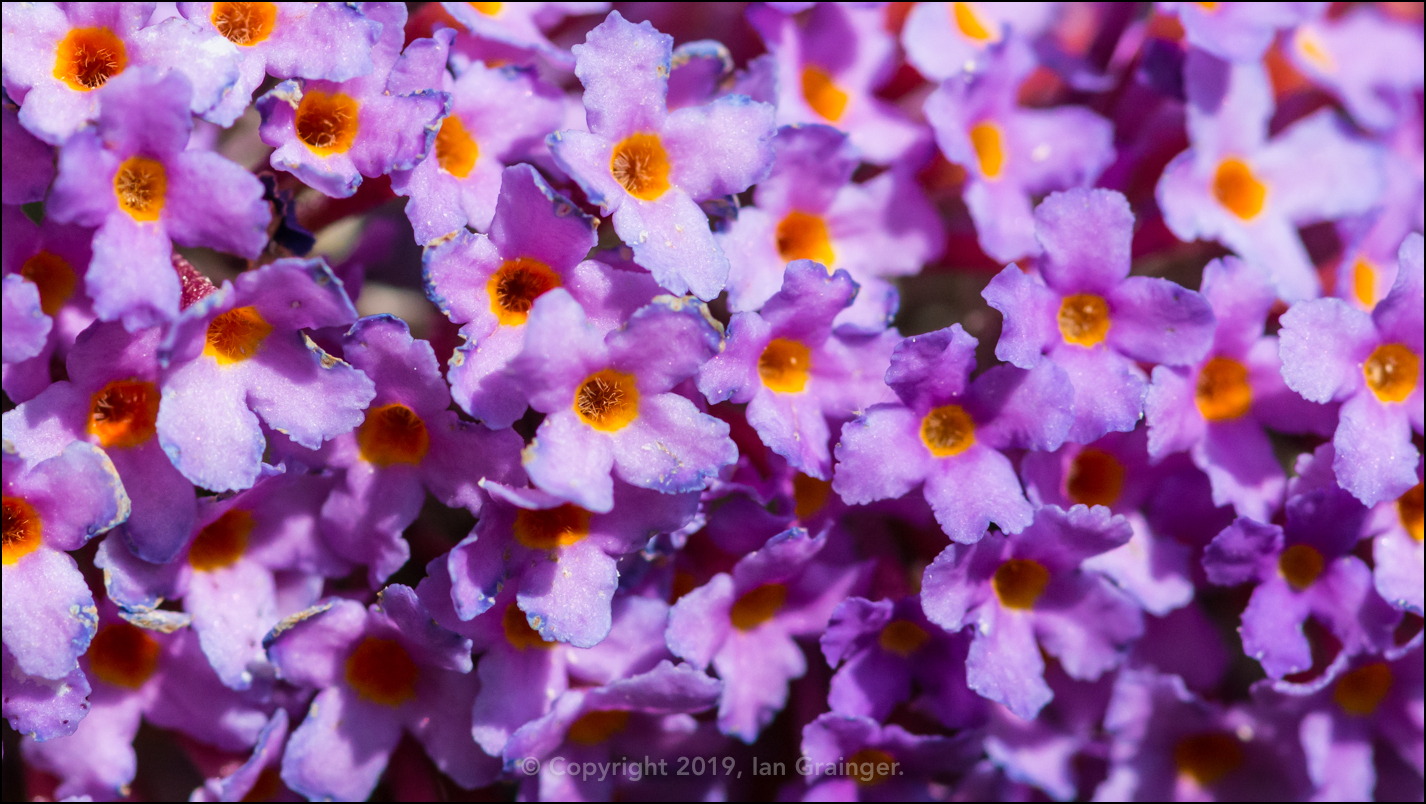 Butterfly Bush - July 2019
After quite a wait, the Butterfly Bushes (Buddleia) had sprung into bloom, and would be attracting lots of Butterfly life - once the winds had died down of course.
So this week I went with Hoverfly Hoovering as my Image of the Week mostly because I loved how the yellow of the weed contrasted nicely with the purple of the Petunia blooms behind...