Camellia Centre - February 2019
It was a dark, wet, miserable day for my photo shoot in dad's garden this week, and the persistent rain made for quite a lot of lens cleaning and camera hiding to keep it as dry as possible.
My spirits were lifted though when I realised that the Camellia bush had finally burst into bloom, and that there were more than a few buds getting ready to open.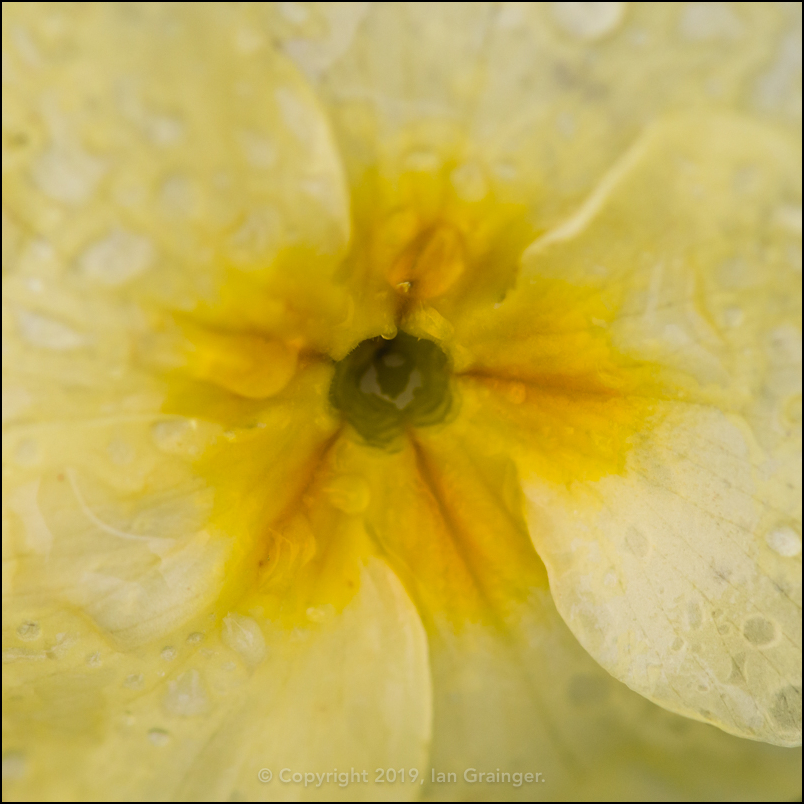 Wet Primrose - February 2019
The little Common Primroses (Primula vulgaris) were doing their best to brighten up the place, but the garden really did seem a rather dismal place to be given the weather conditions.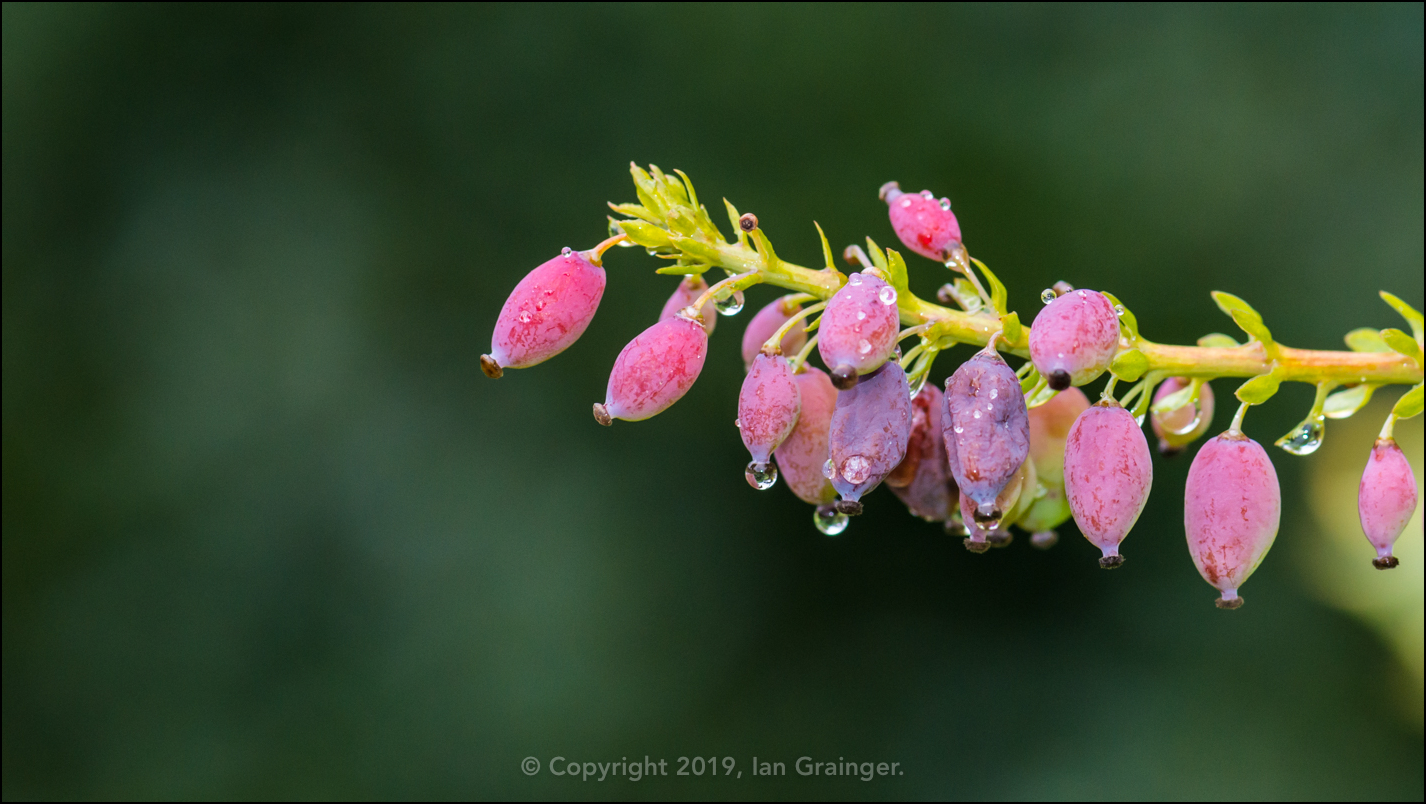 Berries - February 2019
The Oregon Grape (Mahonia japonica) bush berries were ripening nicely, and were illustrating why the bush was given its common name.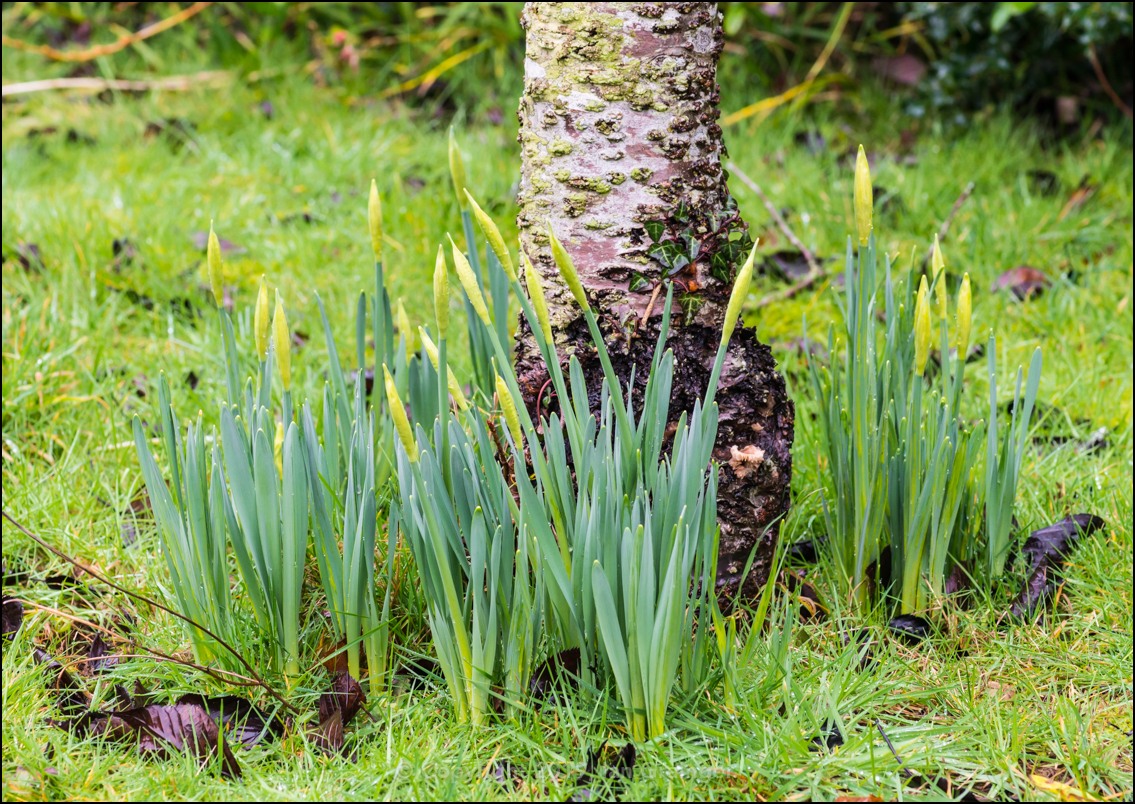 Daffodils Ahoy - February 2019
The Daffodils (Narcissus) were running late this year, but would soon be arriving by the look of it. These ones were reaching skywards at the base of the Cherry Tree (Prunus).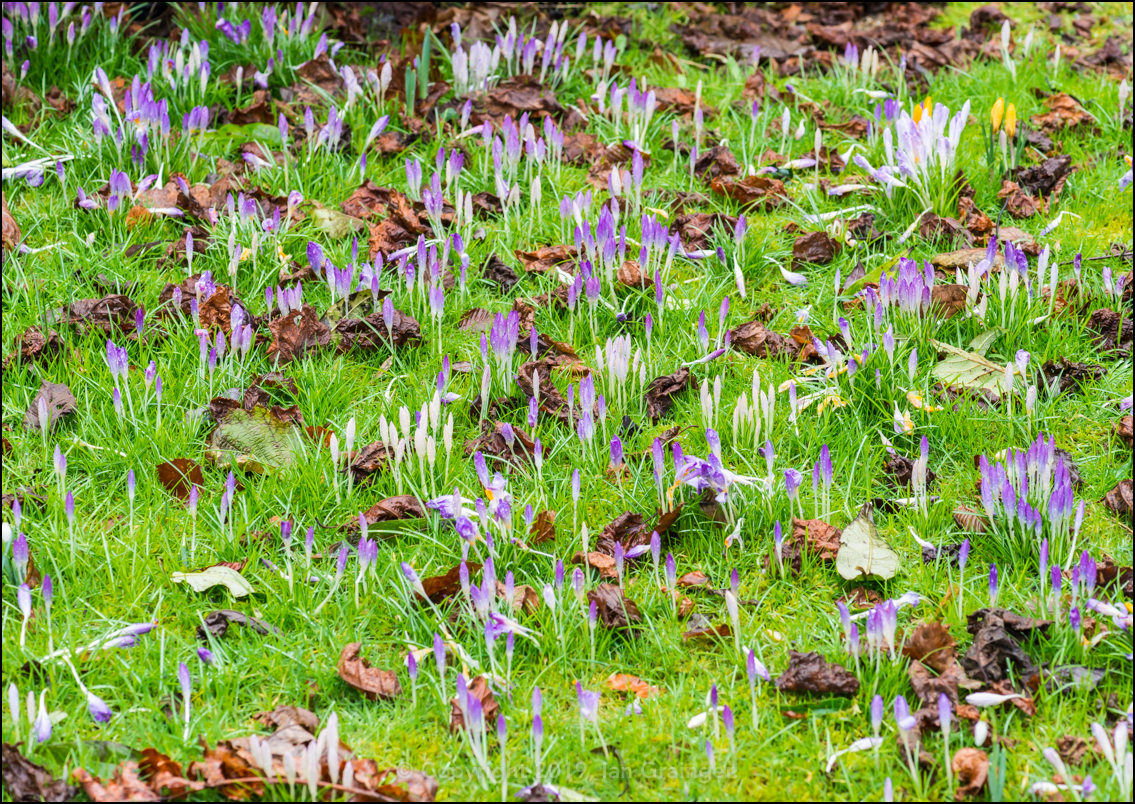 Crocus Army - February 2019
The Crocus were looking fantastic in the lawn, and would look even better if only the sun would come out. I was really hoping that they'd get a chance to open before the wind and rain destroyed them all.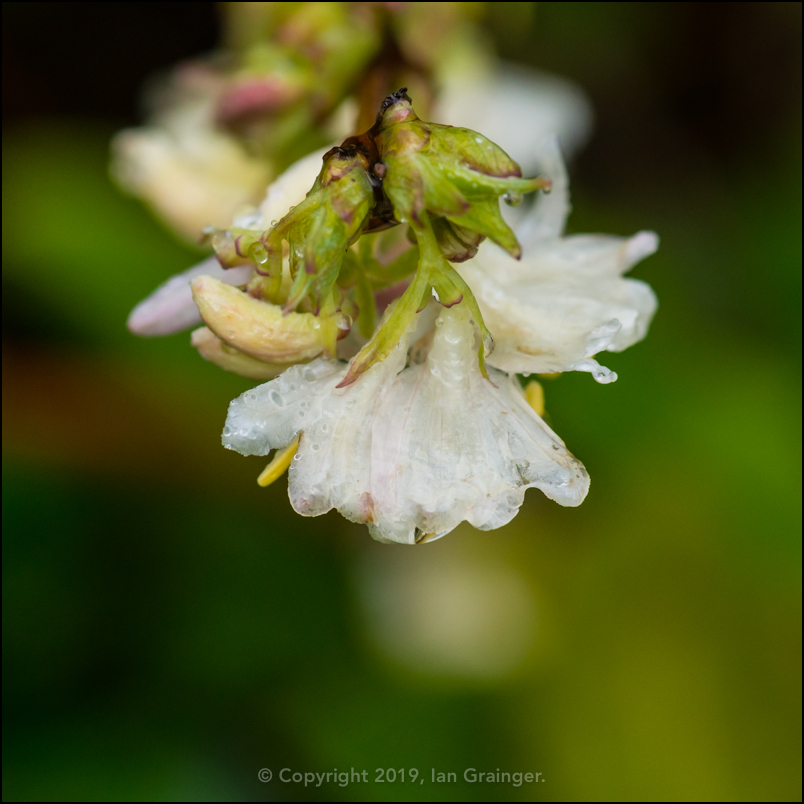 Wet Winter Honeysuckle - February 2019
The Winter Honeysuckle (Lonicera fragrantissima) continued to flower, but it wouldn't be long before their wonderful fragrance would disappear for another year.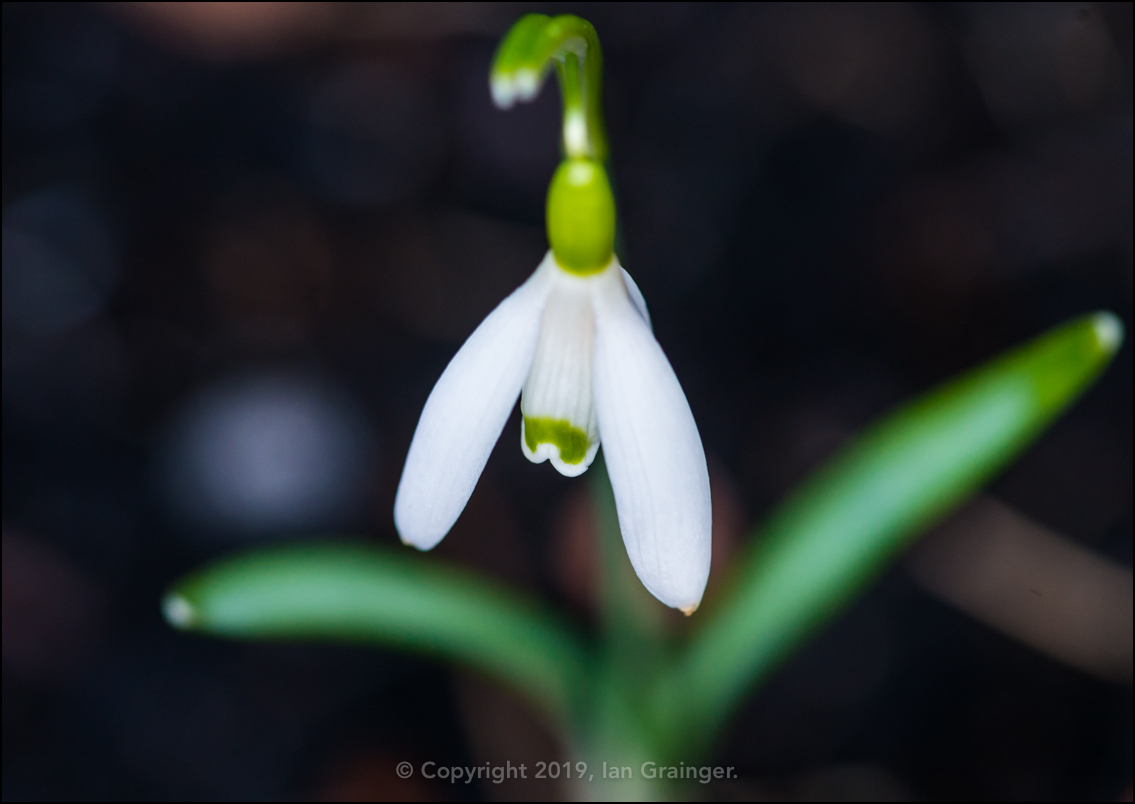 Snowdrop - February 2019
Over in my garden, and on a different day, the rain had dispersed and we had sunshine! Everything in bloom was white though. My first Snowdrop (Galanthus) had appeared...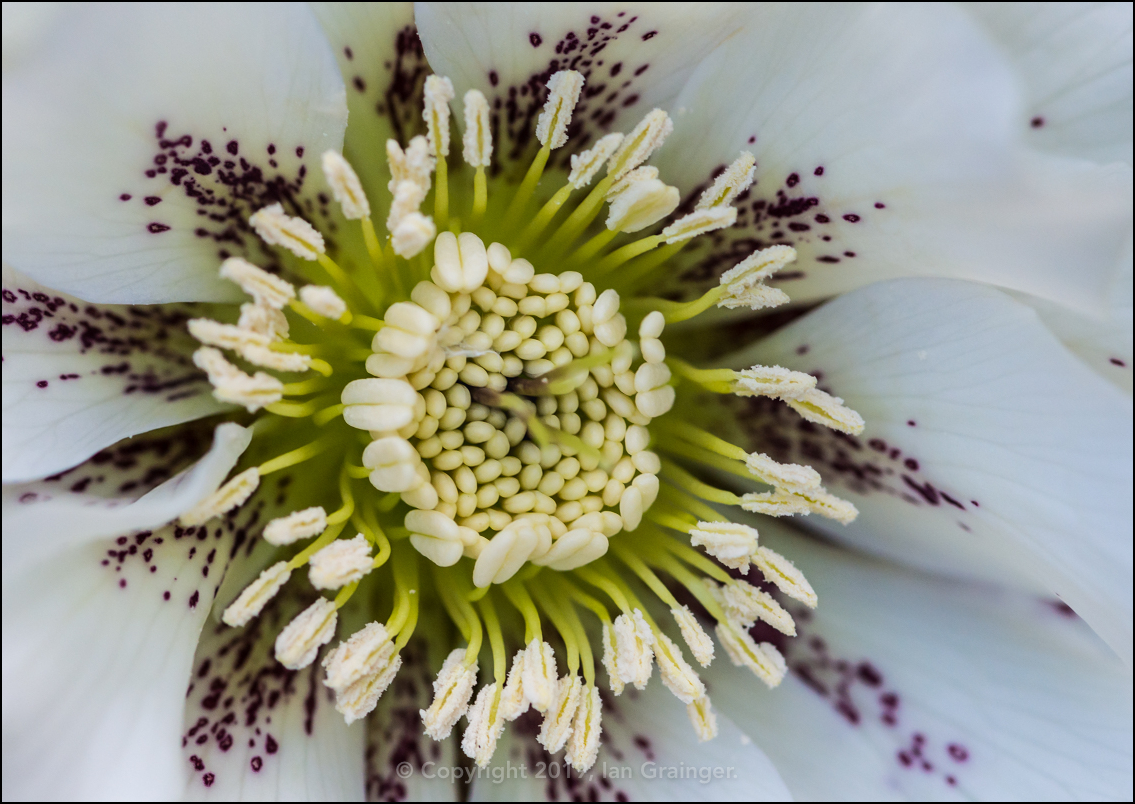 Hellebore Double Ellen White - February 2019
...as had the white Christmas Roses (Helleborus), this one being variety 'Double Ellen White Spotted'.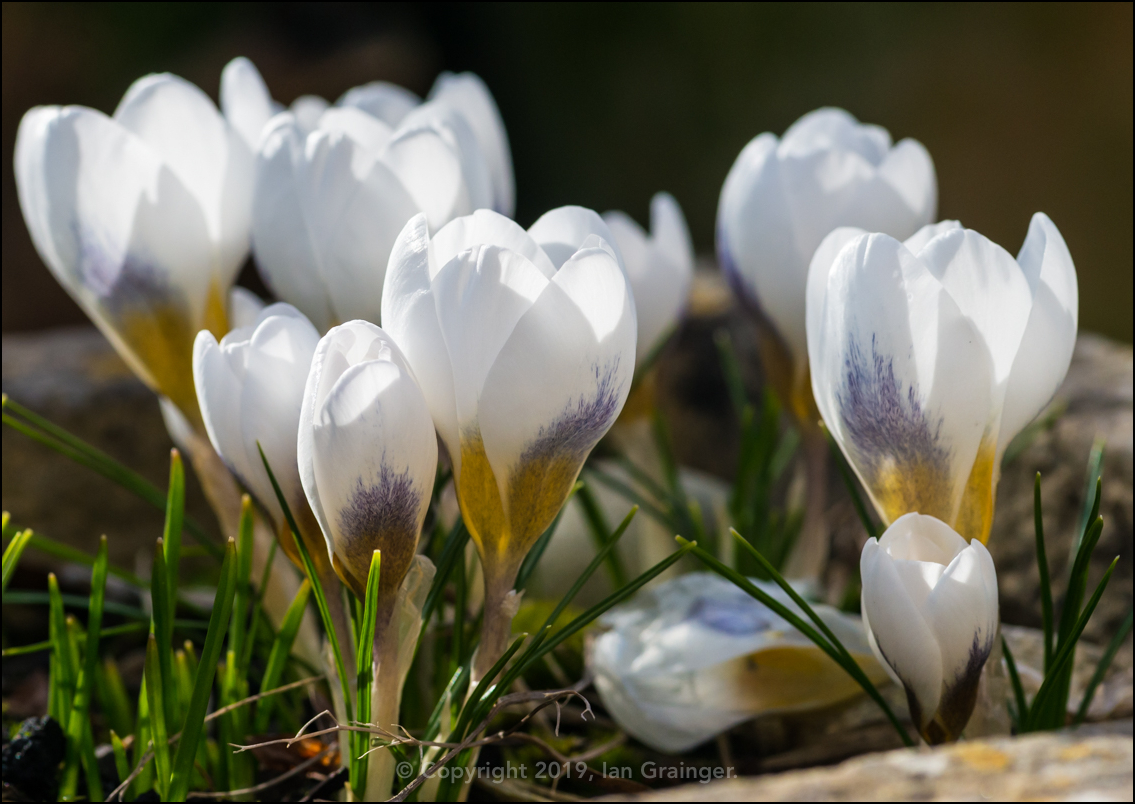 Crocus Clump - February 2019
The Crocus 'Ard Schenk' had also decided to open up in the sunshine.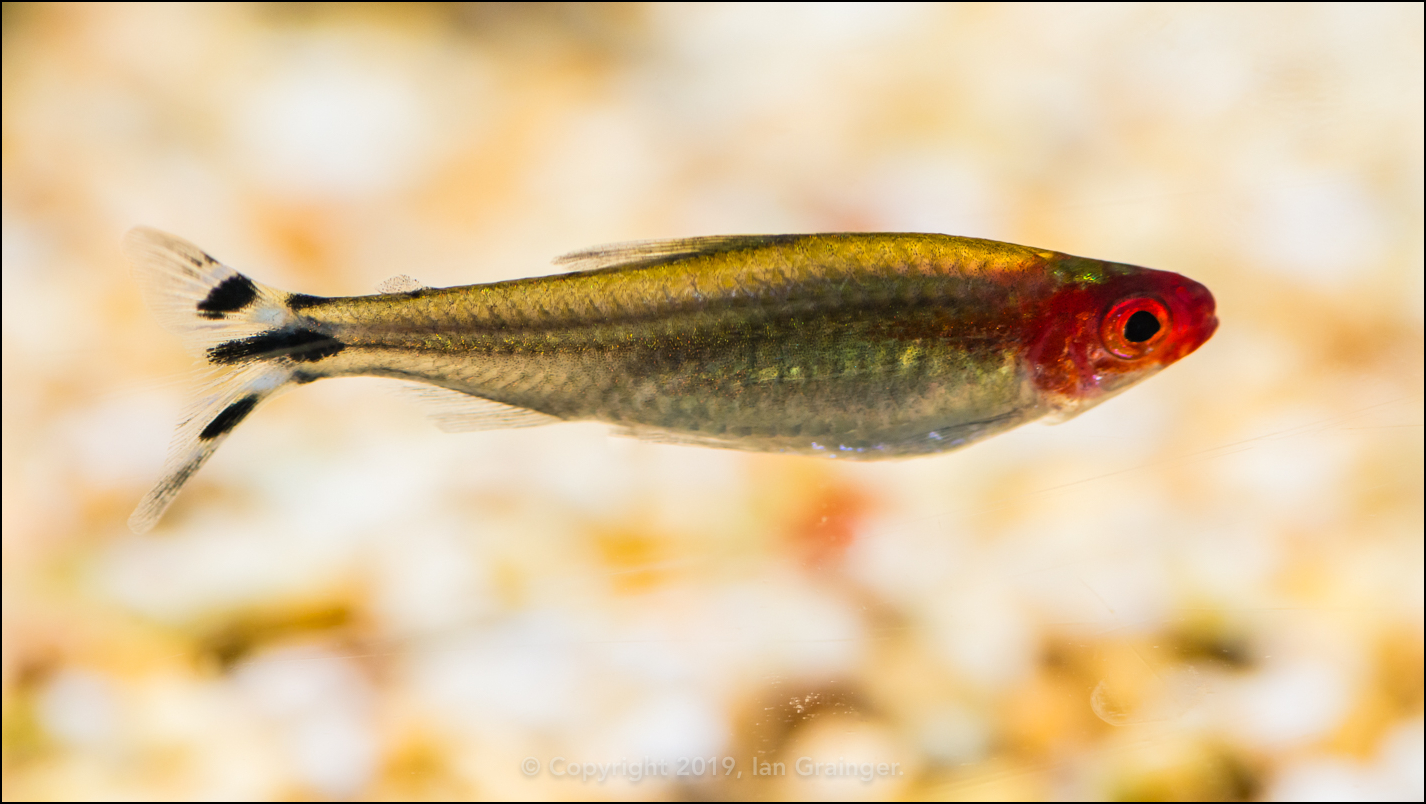 Rummy - February 2019
Finally, my wet pets. This is one of my group of sixteen Rummy-nose Tetras (Hemigrammus rhodostomus). They are great little shoaling fish that follow each other all over the aquarium.
So this week I went with Camellia Centre as my Image of the Week, simply because I was pleased to see the flowers return, and relieved I hadn't completely killed the bush after I'd given it a major cut back in the Autumn last year...