Crocus Welcome - February 2019
What a glorious morning it was for the first part of my Sunday photo shoot in dad's garden this week. The skies were cloudless and blue, the sunshine was bright and warming, and there was nothing but the gentlest of breezes. So, the conditions were great for photography.
As it was so sunny, I made a beeline straight towards the bottom of the garden, where the lawn was filled full of Crocus bulbs. For the first time this year, the flowers had finally opened up their petals, and the little clumps of them were looking wonderful as they all reached skywards together.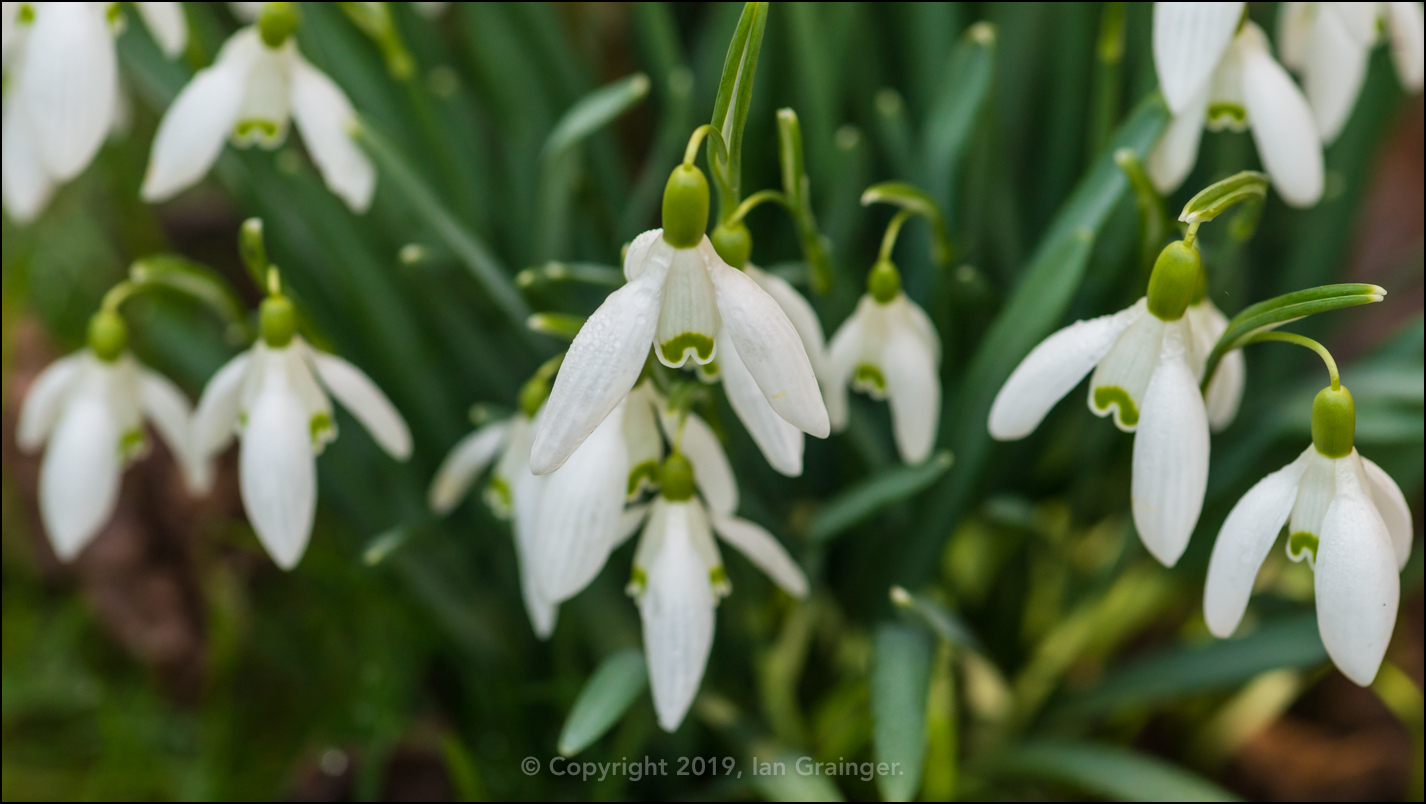 Snowdrop Panorama - February 2019
Interspersed amongst the clumps of Crocuses were several clumps of Snowdrops (Galanthus), and they too were looking rather good as they emerged from the lawn.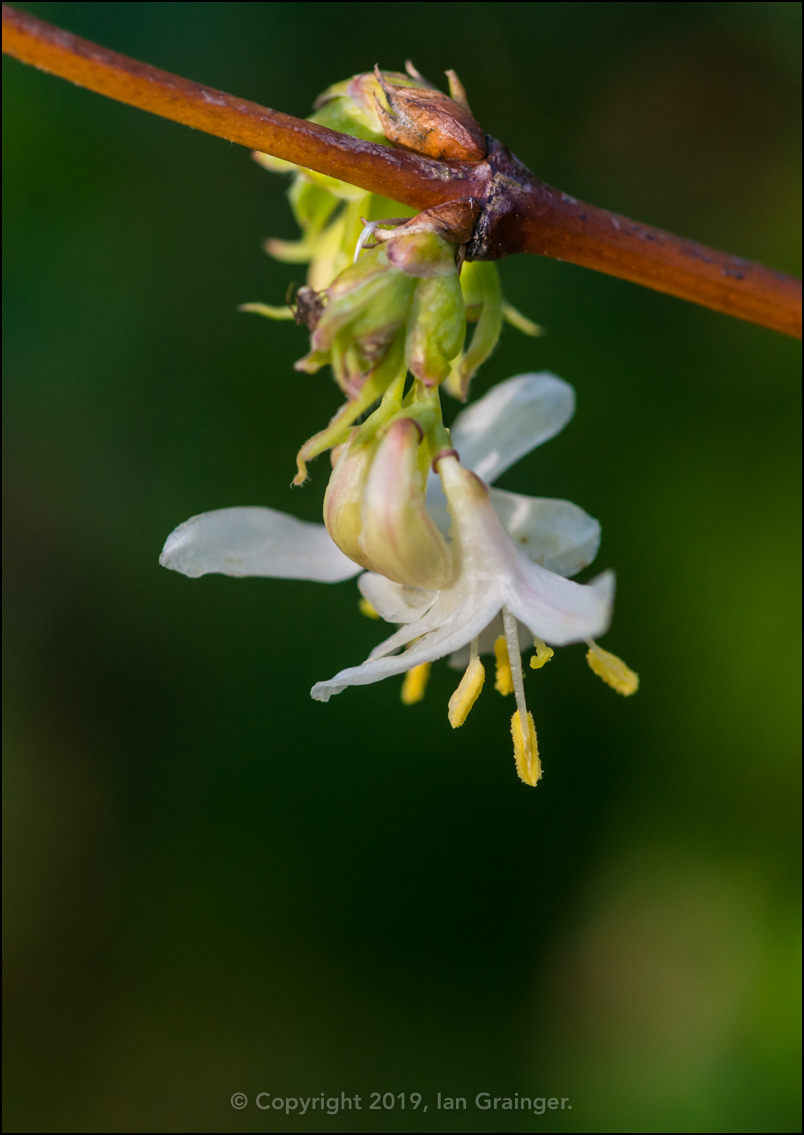 Honeysuckle Finale - February 2019
The Winter Honeysuckle (Lonicera fragrantissima) was still flowering, and despite my predictions that it would soon be disappearing for another year, seemed to have more flowers on it than ever!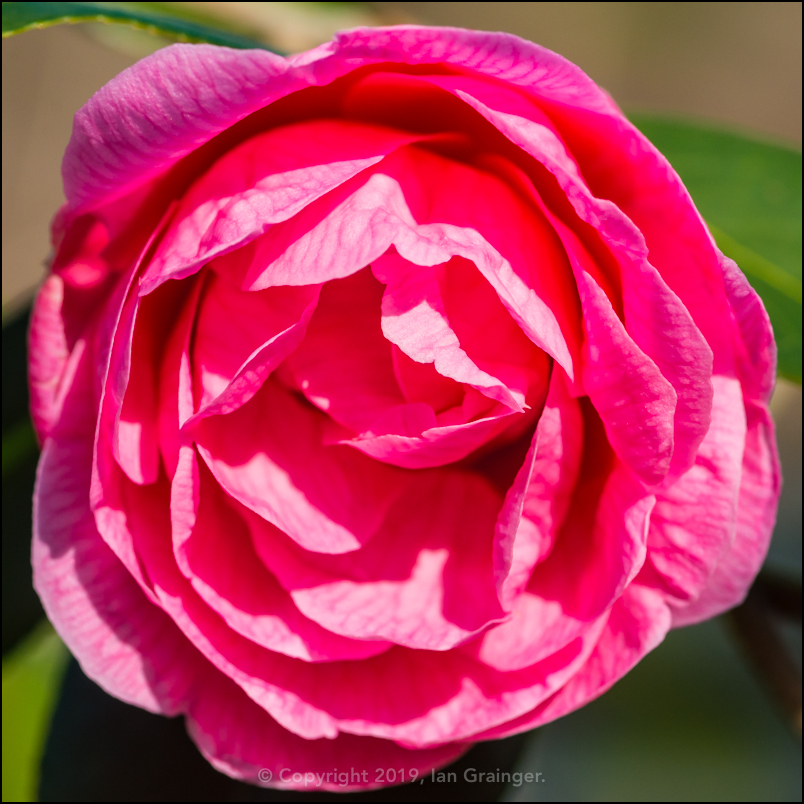 Camellia Circle - February 2019
There were quite a few buds bursting open on the Camellia bush, although it wasn't going to be anywhere near as spectacular as it had been last year.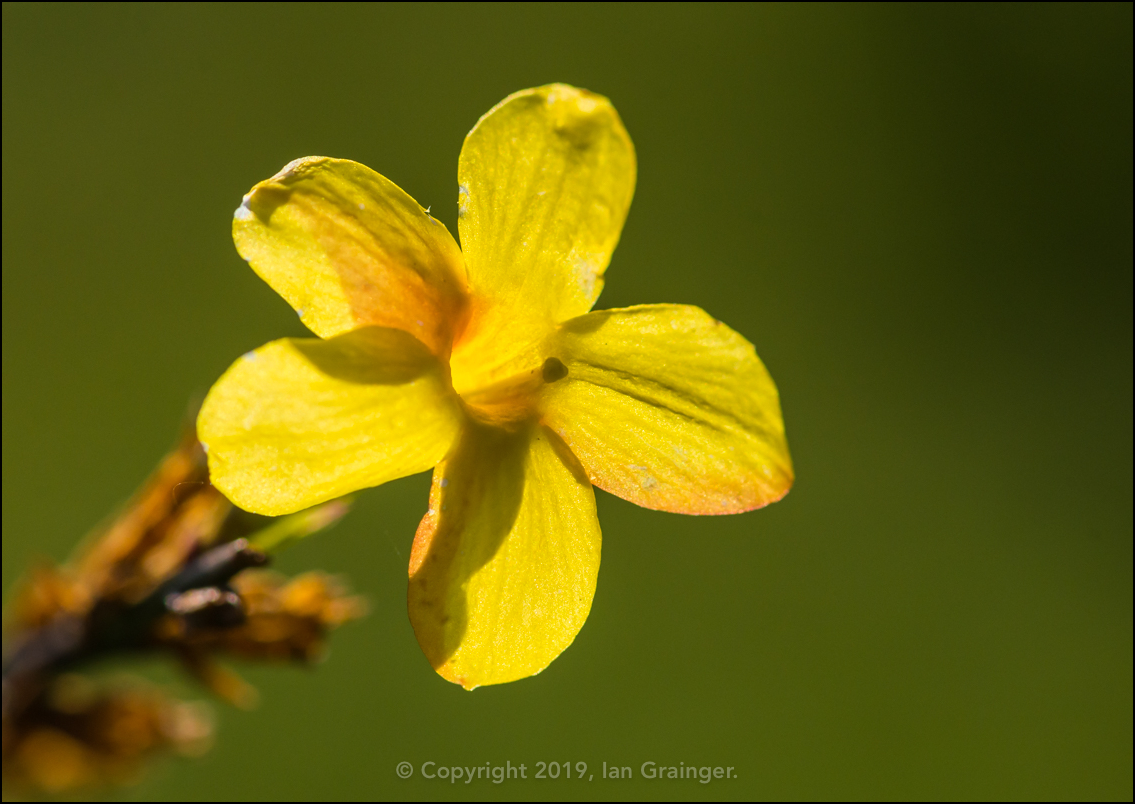 Jasmine Revival - February 2019
There were still a few Winter Jasmine (Jasminum nudiflorum) blooms here and there, but it definitely wouldn't be long before they were disappearing for another year.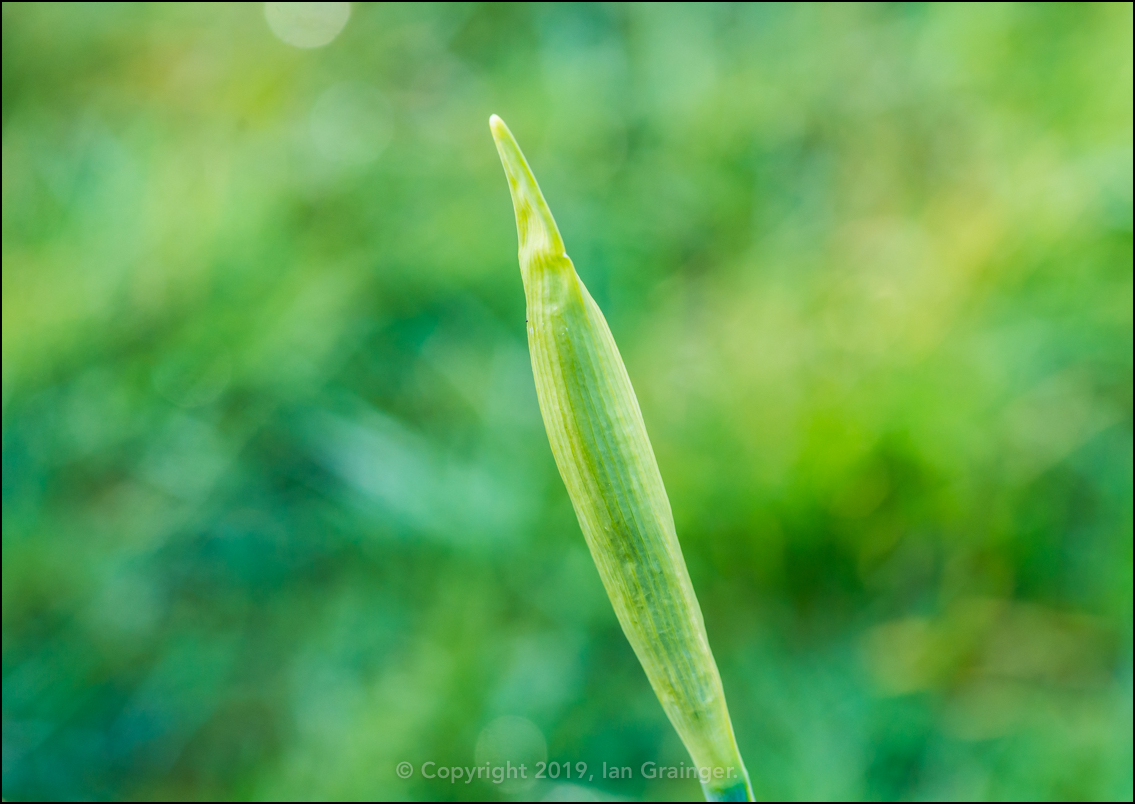 Daffodil Promises - February 2019
The Daffodils (Narcissus) were still holding onto their bright yellow blooms, and seemed to be a lot later emerging this year than they had been in previous years.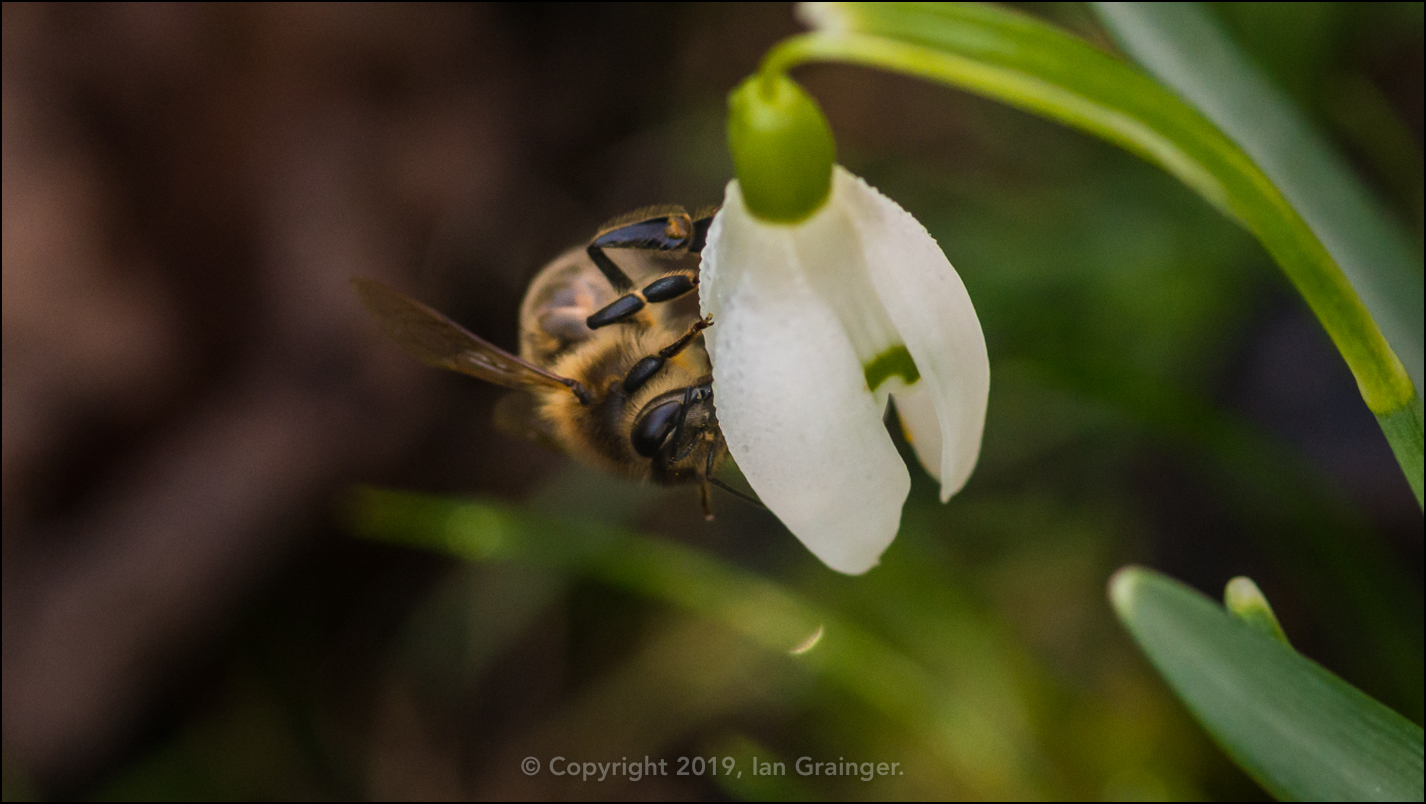 Early Bee - February 2019
Something that definitely wasn't late was this brave Honey Bee (Apis mellifera), which was out collecting pollen much earlier in the year than I think I've ever seen one before.
Bathing Bluebottle - February 2019
There was also a Bluebottle (Calliphora vomitoria) to be seen sunning itself on the leaves of the Pieris bush.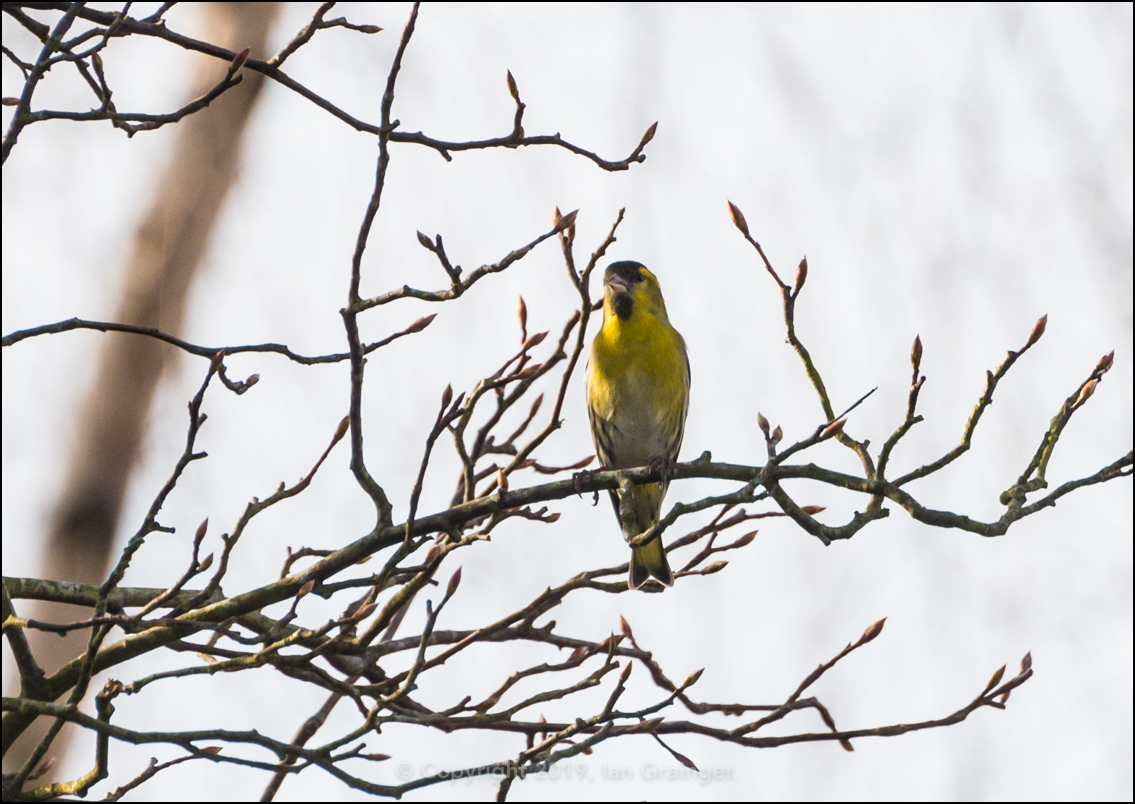 Siskin - February 2019
Unfortunately the blue skies didn't stay with us, and by the time I'd decided to try my hand at some avian photography, most of the birds had disappeared along with the sunshine. However, I did managed to snap this male Siskin (Carduelis spinus) perched in the Amelanchier tree...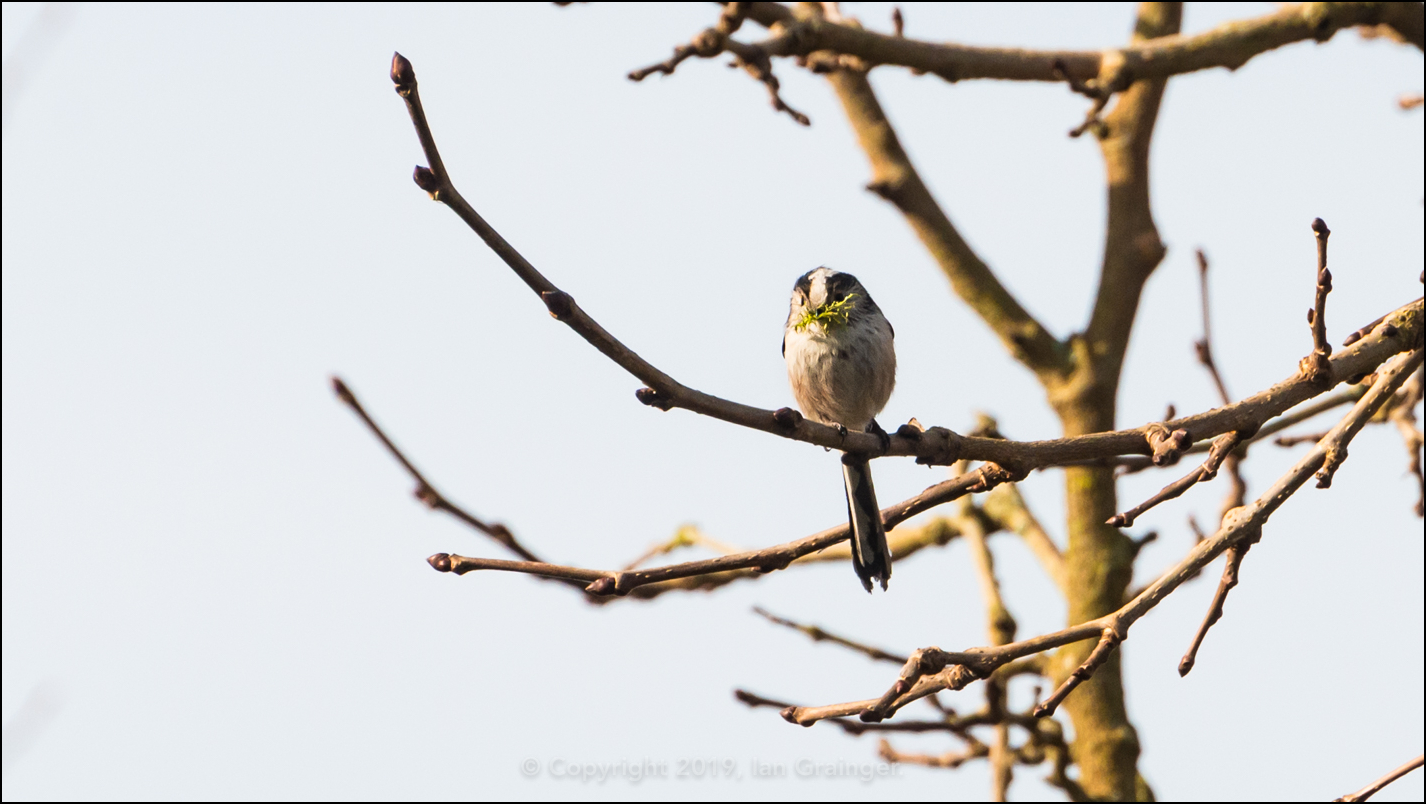 Long Tailed Tit Collector - February 2019
...and this Long Tailed Tit (Aegithalos caudatus) collecting nesting material. And yes, I really do need a lens with a longer reach than my 300mm zoom, as even after a lot of image cropping, these small birds still look too small in the frame.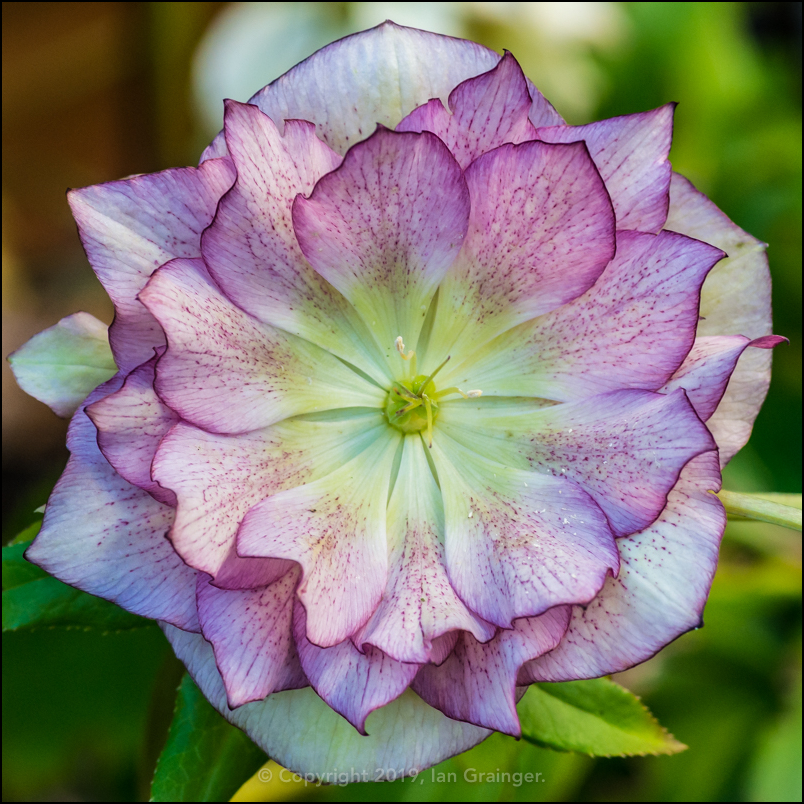 The End of Ellen - February 2019
Back in my own garden, one of my favourite flowers, Helleborus 'Double Ellen Purple' was coming to an end. They'd taken months to go from bud to bloom, had only been around a few weeks, but had brightened up an otherwise very dull looking garden.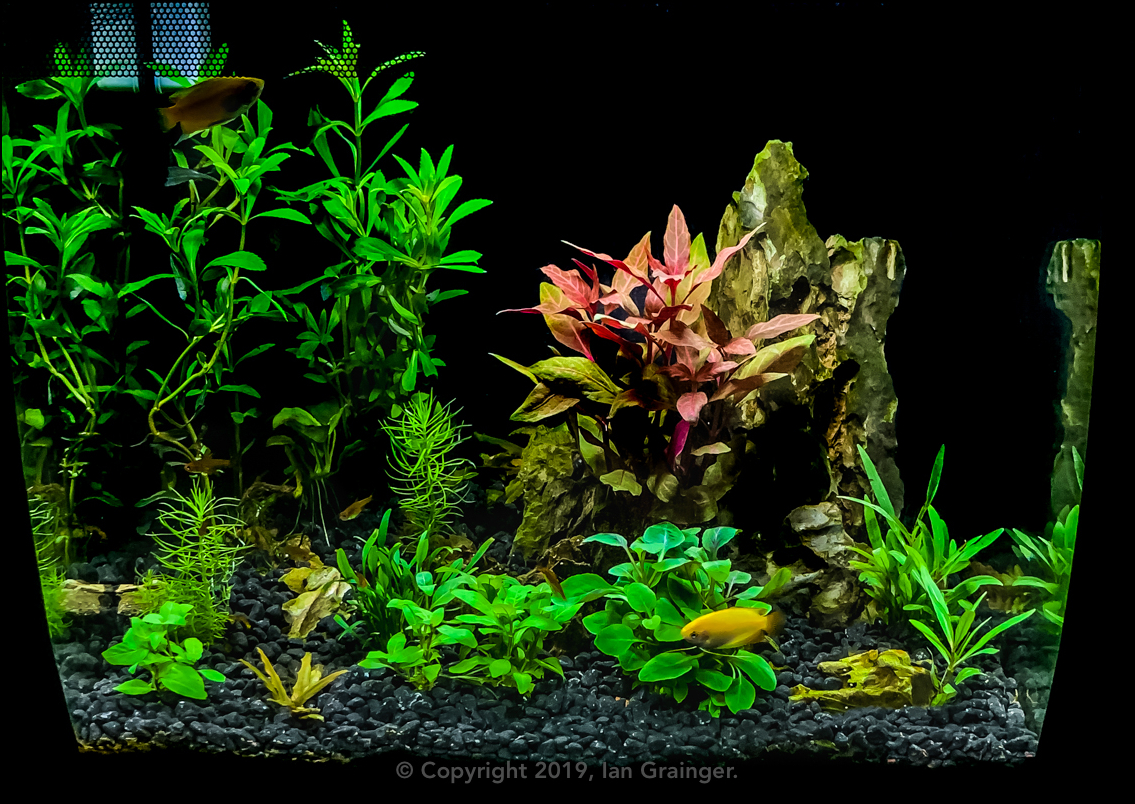 Fluval 57 Rescape - February 2019
Finally, my fishy friends. This week I gave my smallest aquarium a makeover, and the fish seem to be loving it so far. It's home for a couple of Gold Honey Gouramis (Colisa chuna) and half a dozen Ember Tetras (Hyphessobrycon amandae). Overnight this has gone from my least favourite to my favourite aquarium! I'm just hoping I can keep the plants alive, as so far, nearly every plant I've placed into this tank has either died off, has been uprooted or has been eaten.
So this week I went with Crocus Welcome as my Image of the Week simply because it's always nice to see the Crocuses in the lawn when the sunshine is out...