Dewdrops on Daffodil - February 2019
It was another gloriously sunny late winter's day for my photo shoot in dad's garden on Sunday, and there was plenty to point my camera at.
It hadn't been quite warm enough to entice the Daffodils (Narcissus) into opening up, but it wouldn't be long before they were trumpeting in the spring. The good news was that the cold night and warm morning had produced plenty of dewdrops to make the flower buds look a little more appealing.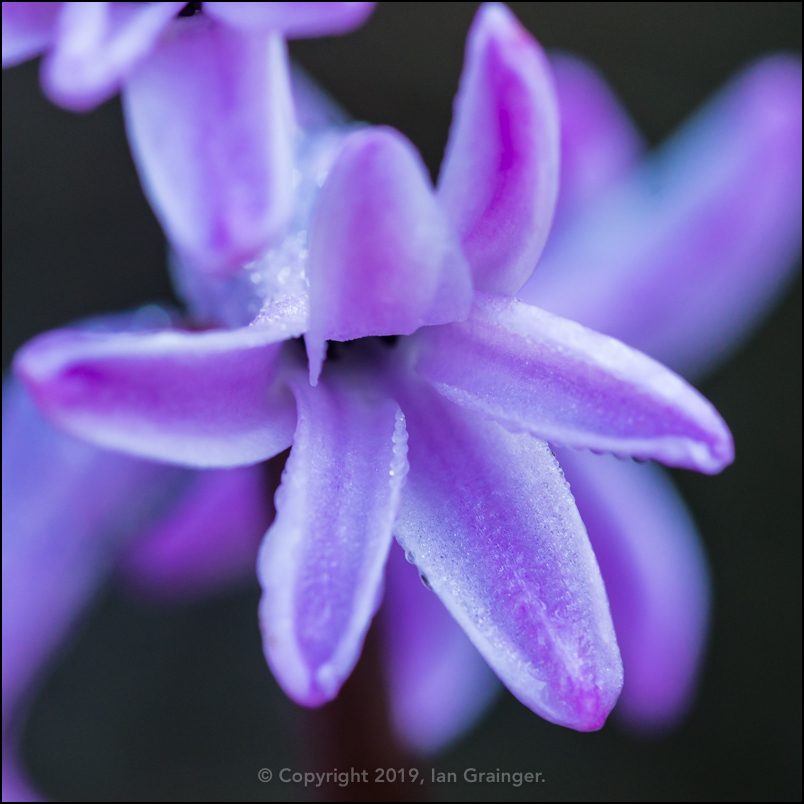 Lilac Hyacinth - February 2019
The first Hyacinth (Hyacinthus orientalis) of the year had put in an appearance, and it was a lovely lilac coloured one.
Crocus Inners - February 2019
The sunshine had all of the Crocus blooms reaching skywards, which allowed me to take a peek inside with my macro lens.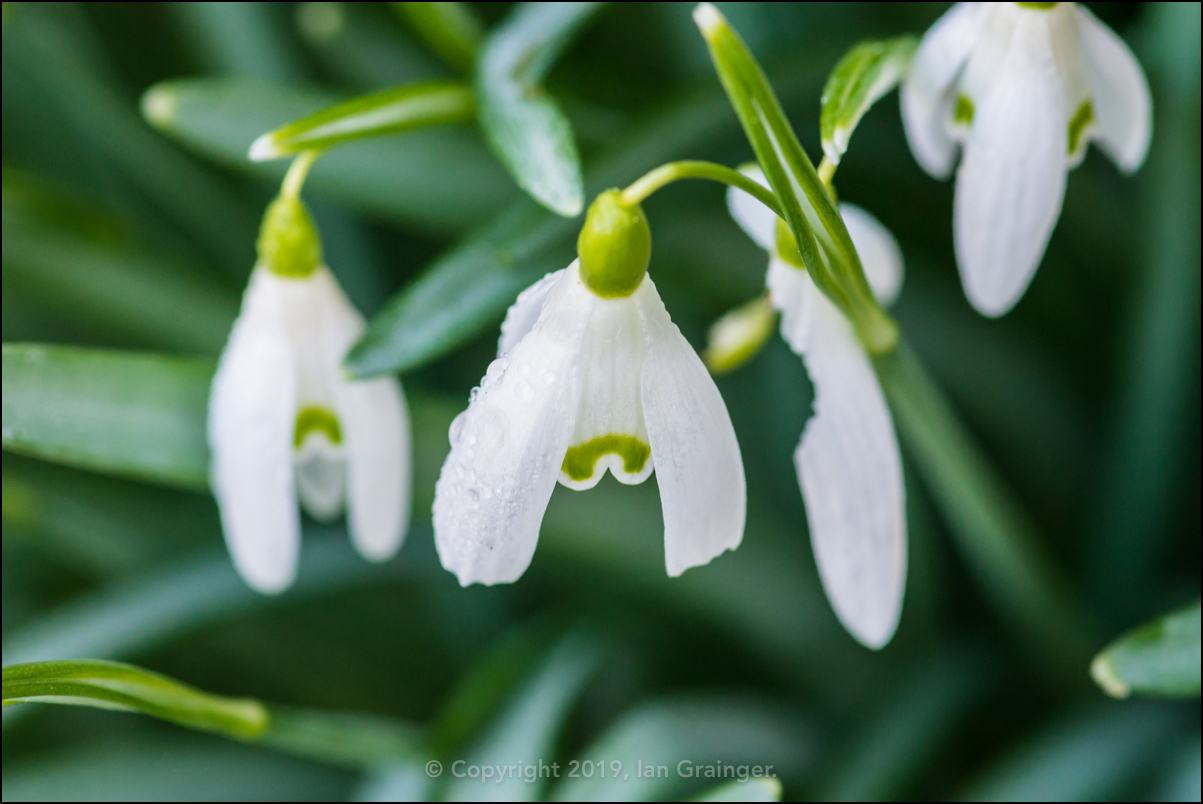 Snowdrops - February 2019
There were small clumps of Common Snowdrops (Galanthus nivalis) dotted all throughout the garden lawn, and their white petals looked great contrasted with the green grass.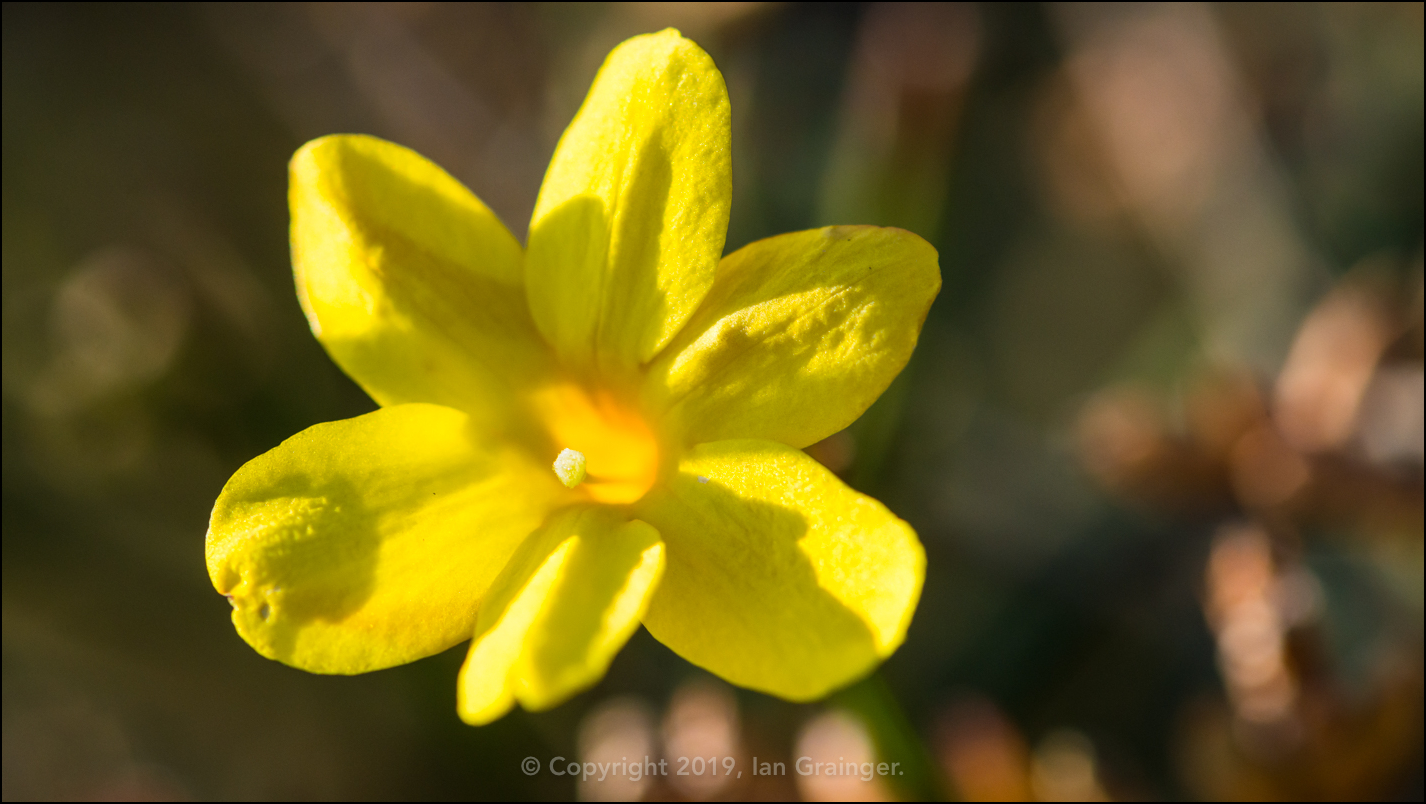 Winter Jasmine Retreat - February 2019
I thought that this would definitely be the last week the Winter Jasmine (Jasminum nudiflorum) would put in an appearance, as I could find no more flower buds.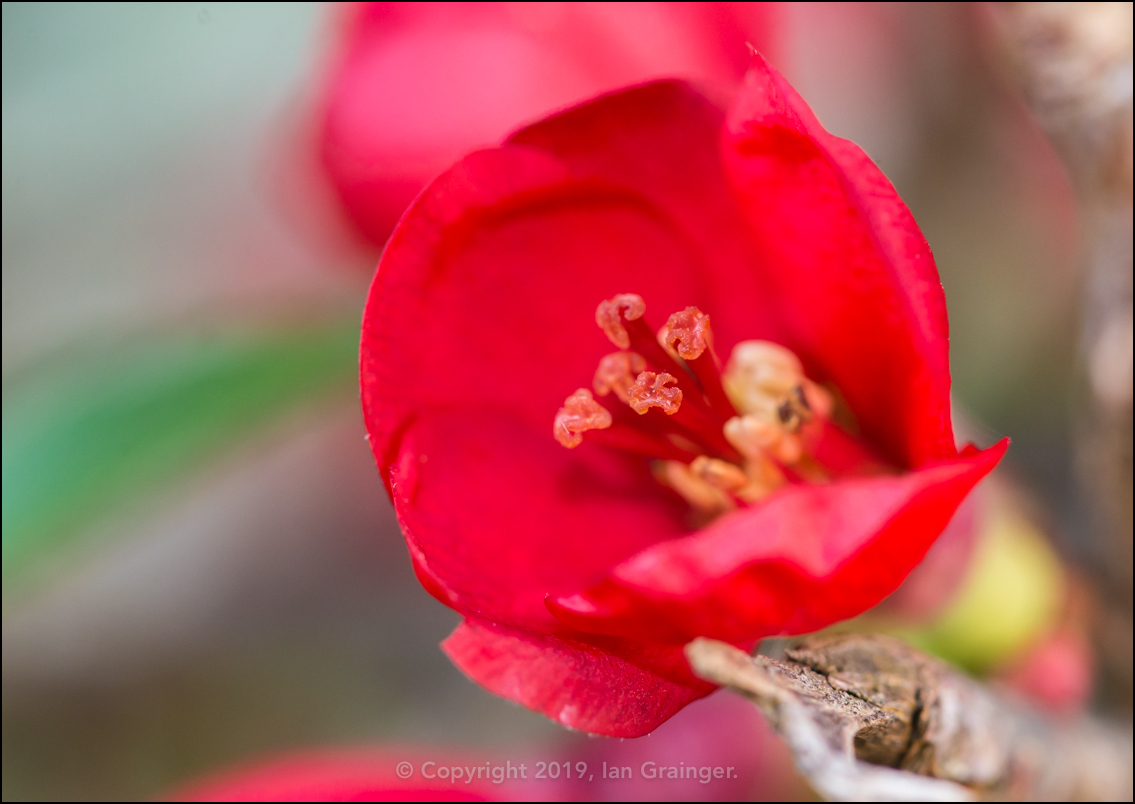 Quince Blossom - February 2019
Meanwhile the Quince (Chaenomeles) bush blossom was going from strength to strength, with both Quince bushes in the garden being covered in blooms and buds.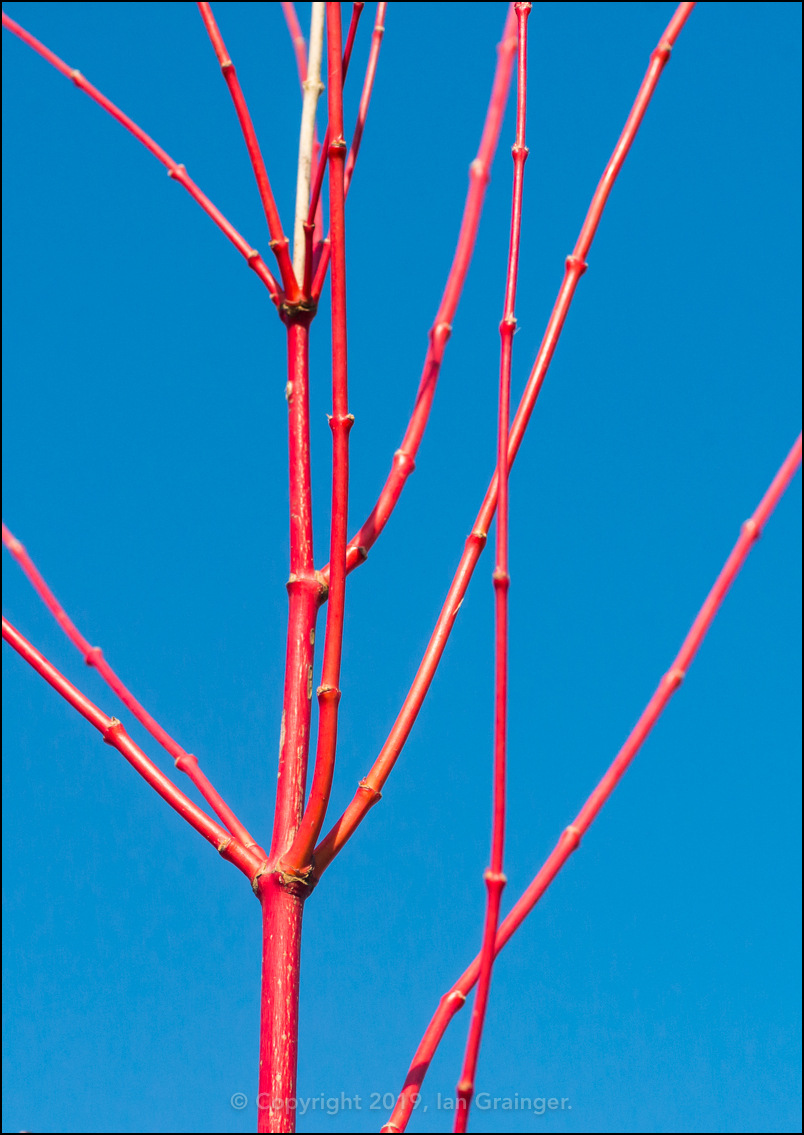 Bright Red Branches - February 2019
With the sky at its absolute bluest, and the Acer palmatum branches at their absolute reddest, I couldn't resist shooting the combination together again.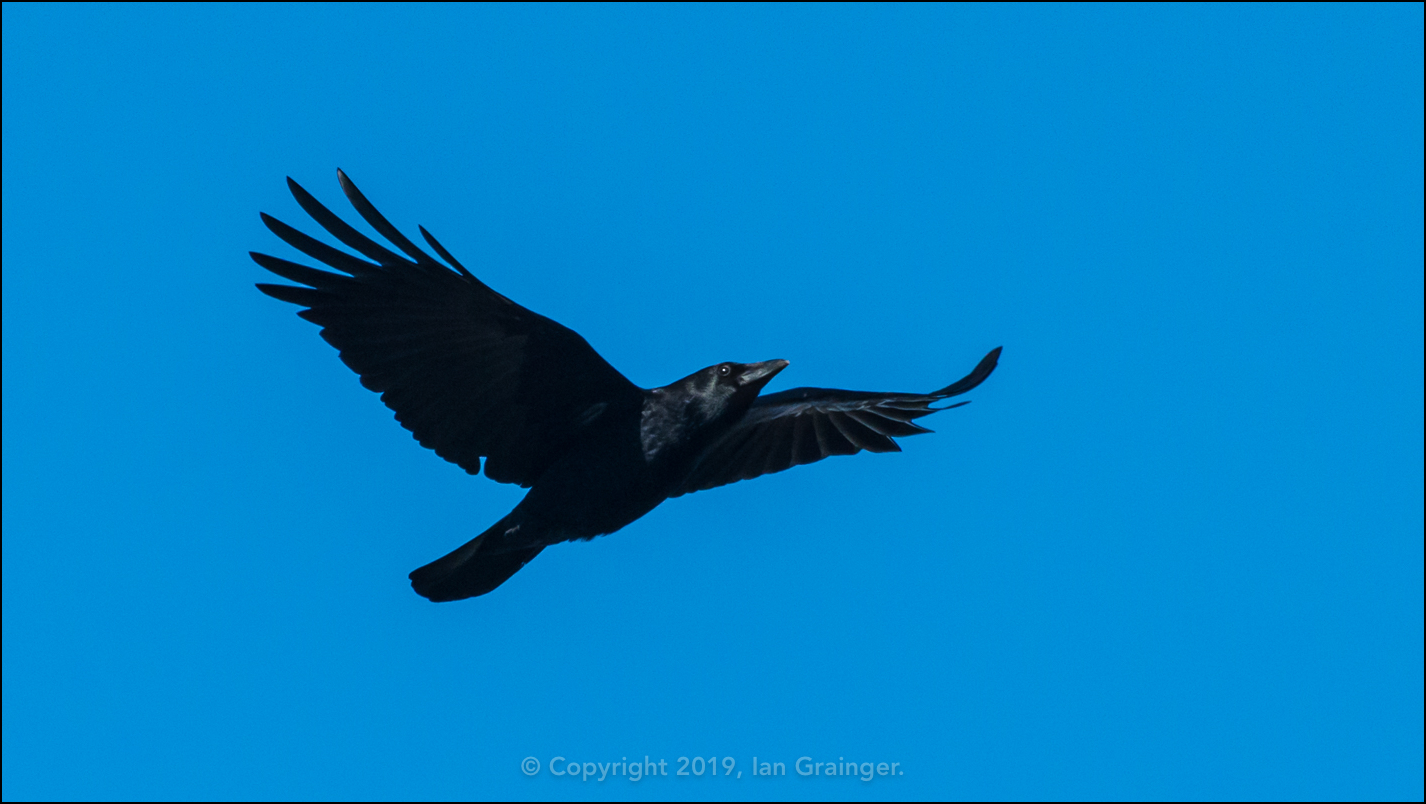 Passing Crow - February 2019
Turning my attention to avian subjects, I was surprised that there was so little activity for such a lovely sunny morning. A few Crows (Corvid) circled overhead, and did the occasional flypast, but that was about the only species that had taken to the air.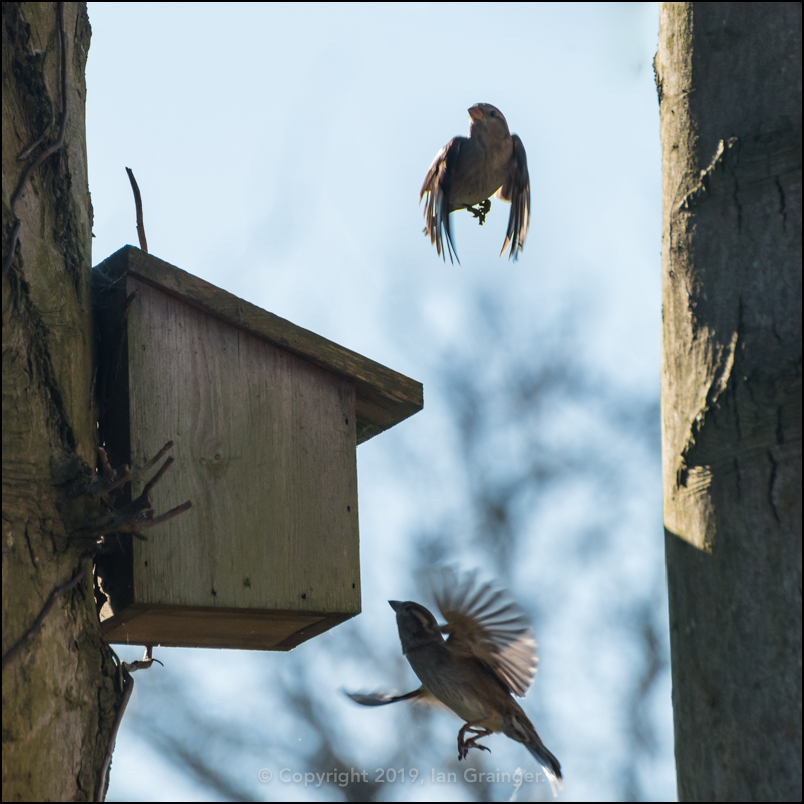 House Hunting - February 2019
This isn't the best picture in the world as it was taken into the sun, and I've had to do lots of post processing work to bring out some of the detail that was originally in silhouette. However, I was quite pleased to catch both of these House Sparrows (Passer domesticus) in flight as they searched for a new home.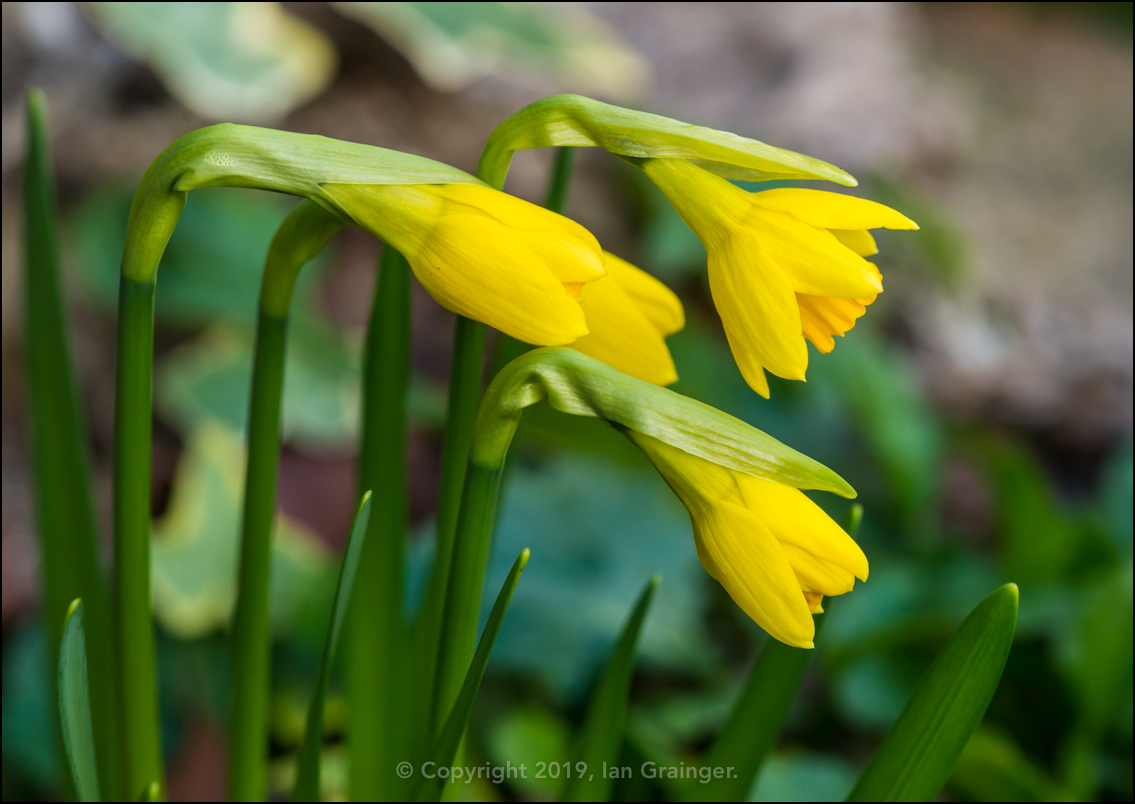 Tete-a-tete - February 2019
Over in my garden, the miniature Daffodil 'Tete-a-tete' were just starting to bloom, although none were fully open yet.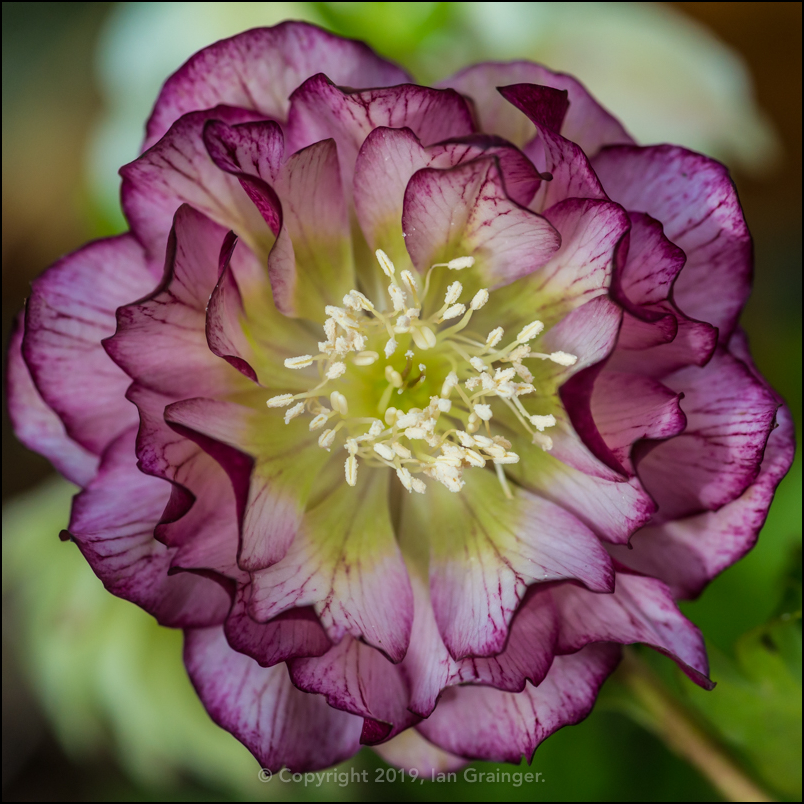 Helleborus Double Ellen - February 2019
Some variants of Hellebore 'Double Ellen' (Helleborus orientalis), of which I think this one was 'Red', were still going strong, but it wouldn't be long before they'd be leaving the winter garden.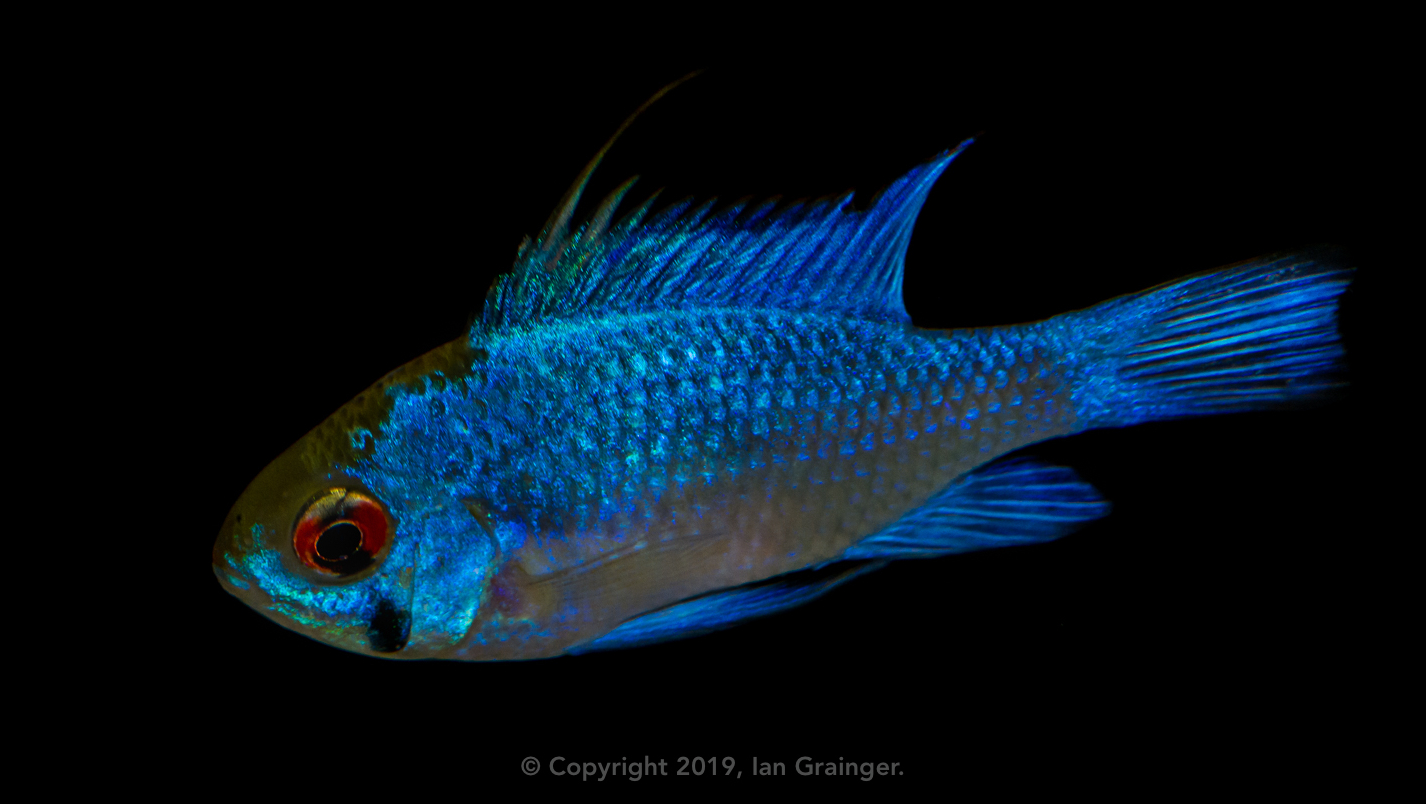 EBR - February 2019
Finally my fishy friends. I can't believe that it's been over four months since I last posted a picture of Eric, my Electric Blue Ram (Mikrogeophagus ramirezi). He's still as feisty as ever, and is most definitely still the boss of the tank. I've had him for coming up on two years, and he's now fully grown. As far as I've been able to ascertain, they have a lifespan of between three and four years. So, I hope he was relatively young when I got him, as I'd hate to lose him any time soon as he's such a character.
So this week I went with Dewdrops on Daffodil as my Image of the week, mostly because I was keen to post a shot of a Daffodil, but also because dewdrops make anything look more interesting and beautiful...