Pink Nerine - October 2019
After last week's sunny Sunday, we were back to driving rain and gusting wind for my photo shoot in dad's garden this weekend.
Conditions weren't conducive for photography at all, so this week's article is quite short! However, I did find a few things worth pointing my lens at before the weather got the better of me.
The first thing I went hunting for was this gorgeous Nerine (Nerine bowdenii) bloom. You may remember me writing about my shock at finding a flower bud a couple of weeks ago? Well hasn't it turned out rather lovely?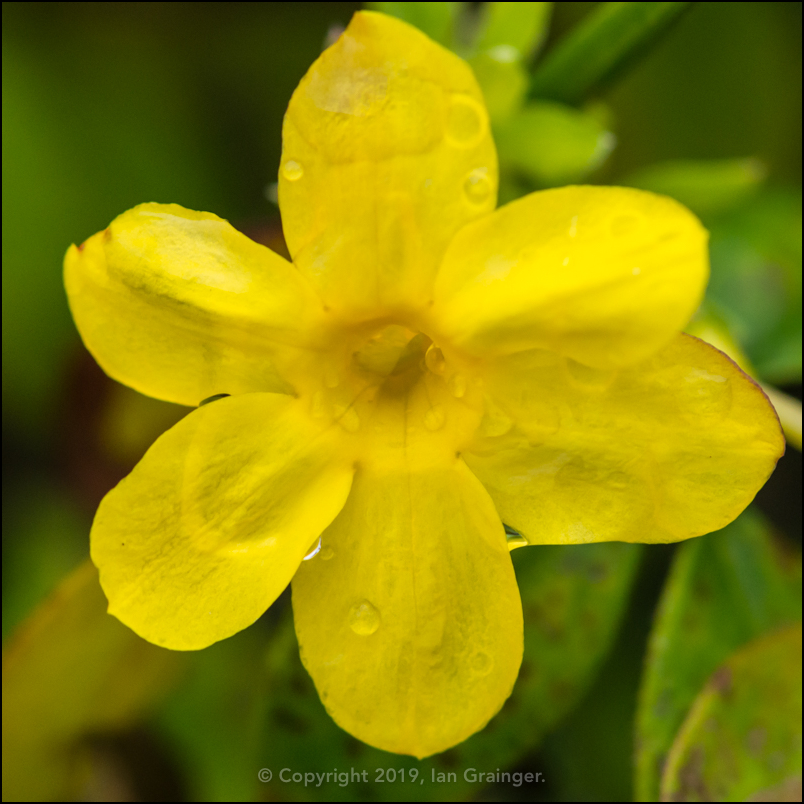 Winter Jasmine - October 2019
This week's shock came in the form of a Winter Jasmine (Jasminum nudiflorum) bloom. They're meant to flower at the end of winter and usher in springtime, but they always seem to flower from early autumn up to the end of winter here.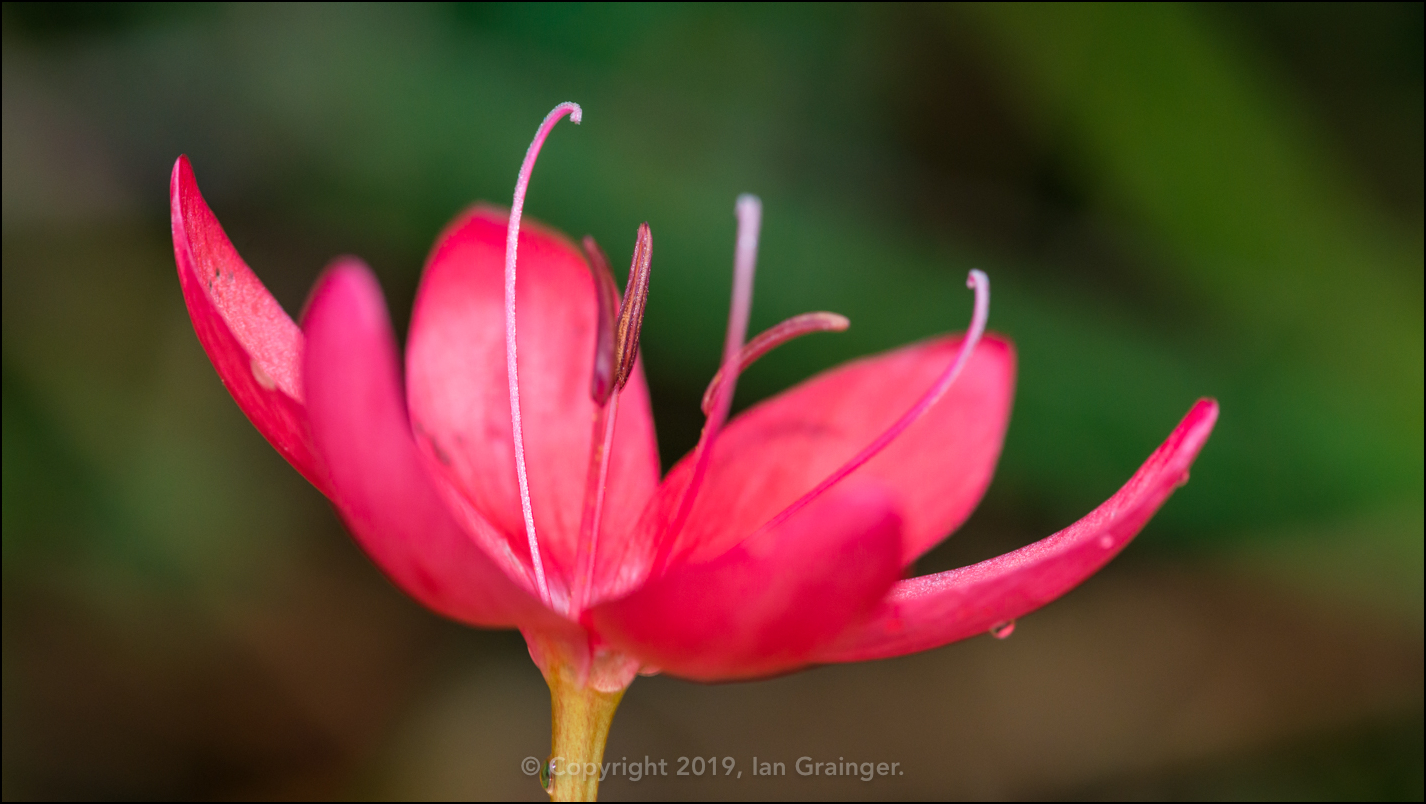 River Lily - October 2019
Possibly my favourite flower in the garden at the moment is the River Lily (Hesperantha coccinea), although looking at that Nerine again, I may have to demote it to second place!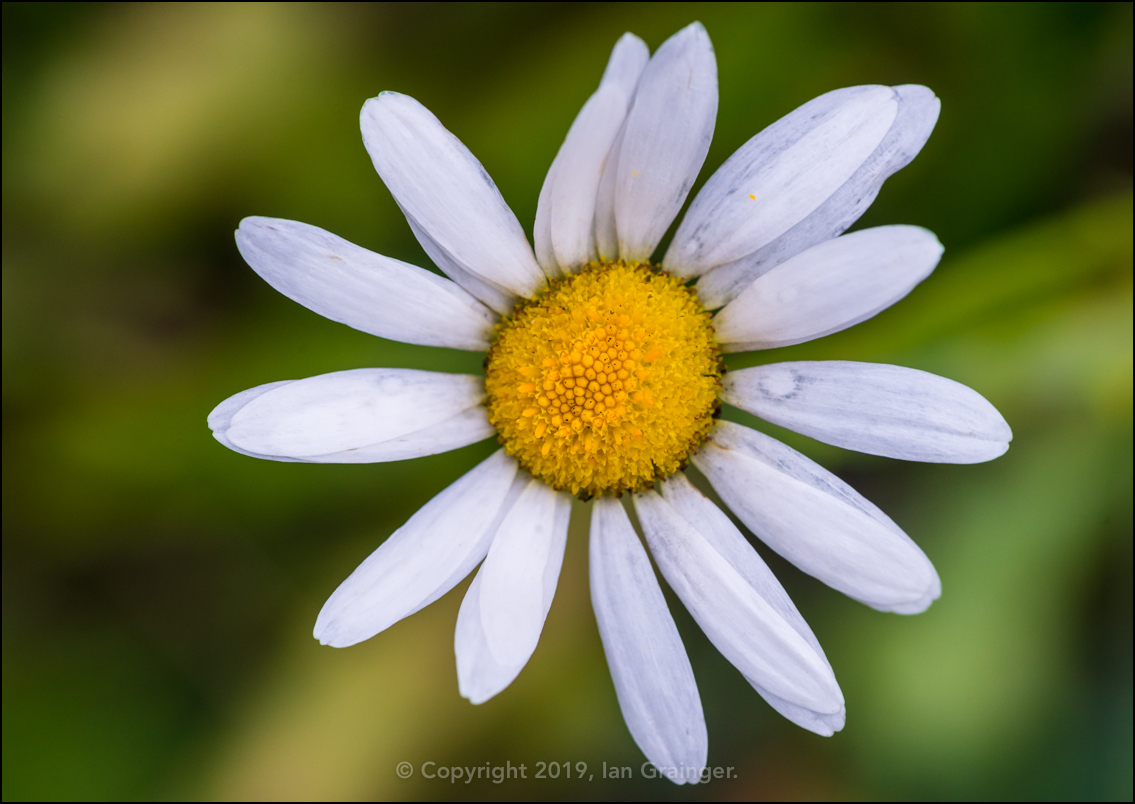 Oxeye - October 2019
While not quite as spectacular, the Oxeye Daisies (Leucanthemum vulgare) are at least providing the garden with a little bit of colour...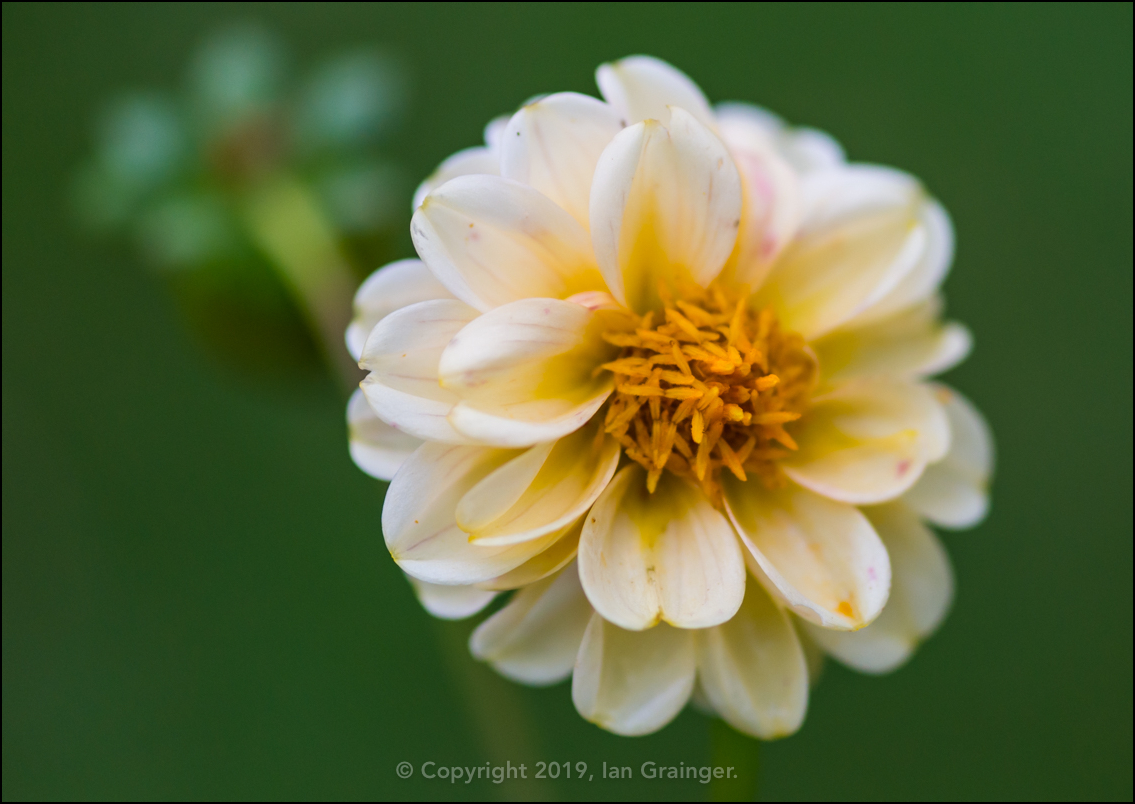 Final Flush - October 2019
...as are these small Dahlias, which have repeat flowered since the summer began.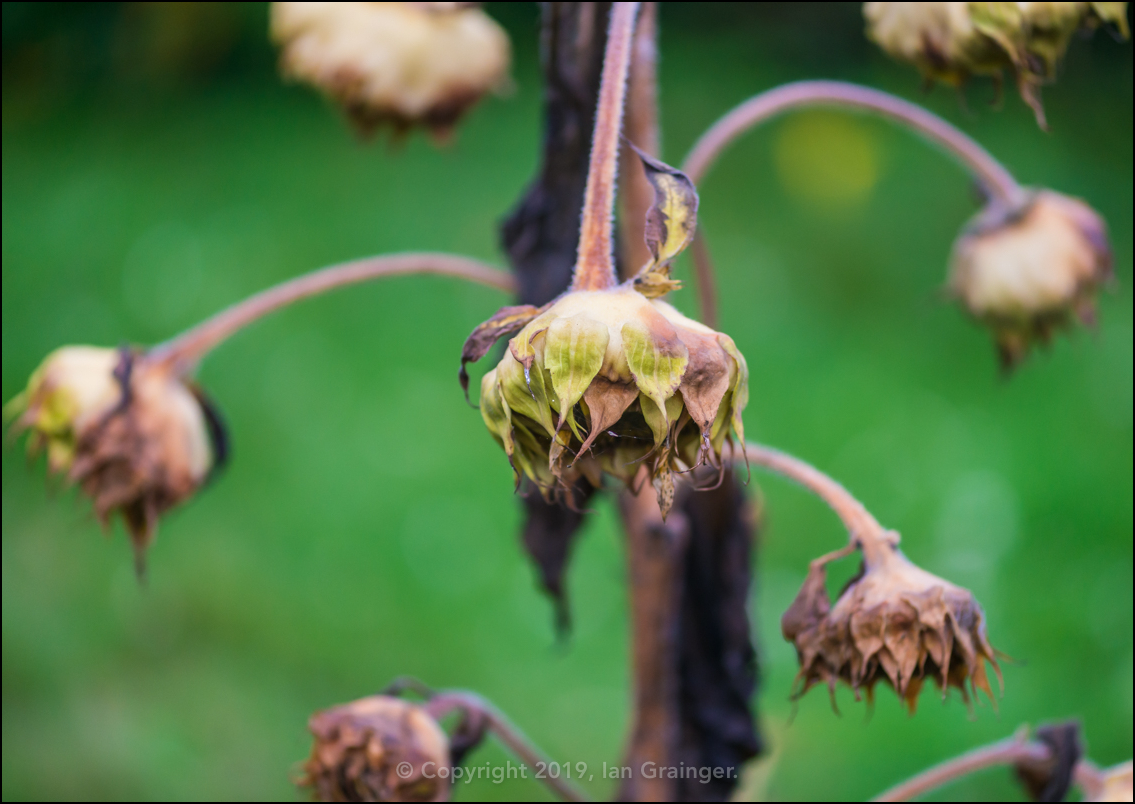 Sunflower Decay - October 2019
The Sunflower (Helianthus) blooms have now all but faded away, with only the seed heads remaining to be harvested.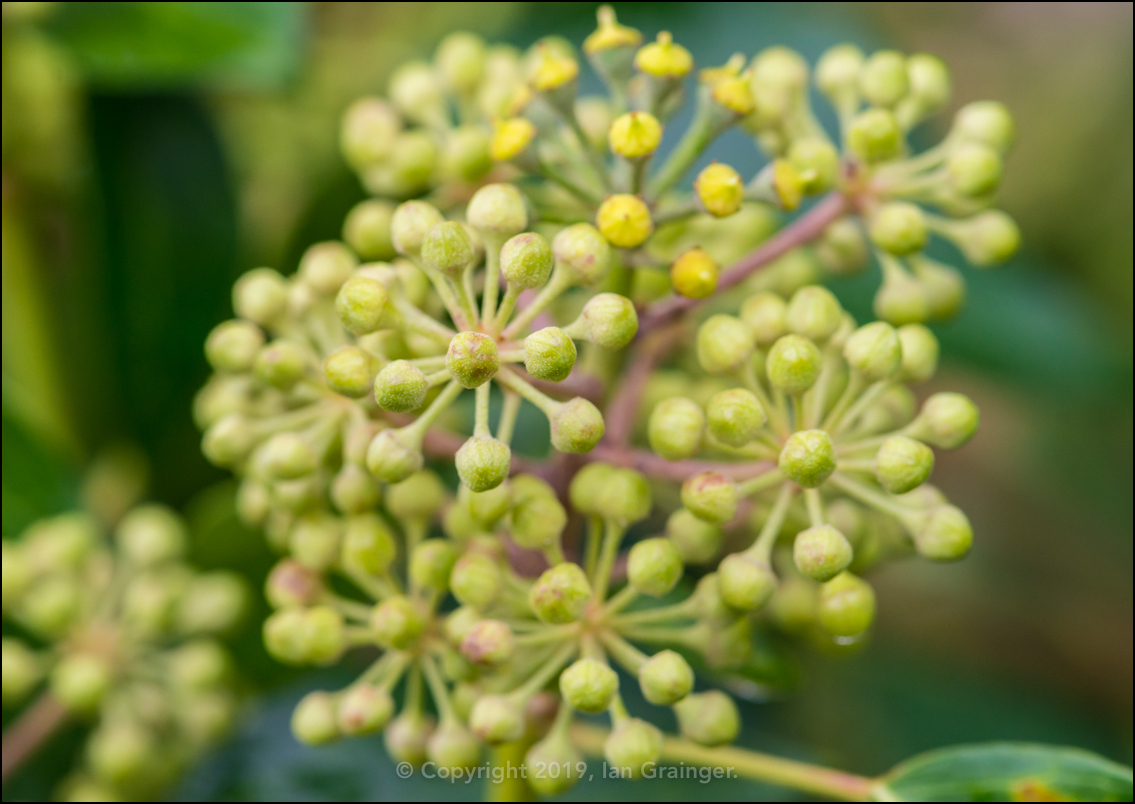 Common Ivy - October 2019
The Common Ivy (Hedera helix) continues its mission to turn flower buds into blooms and then into berries.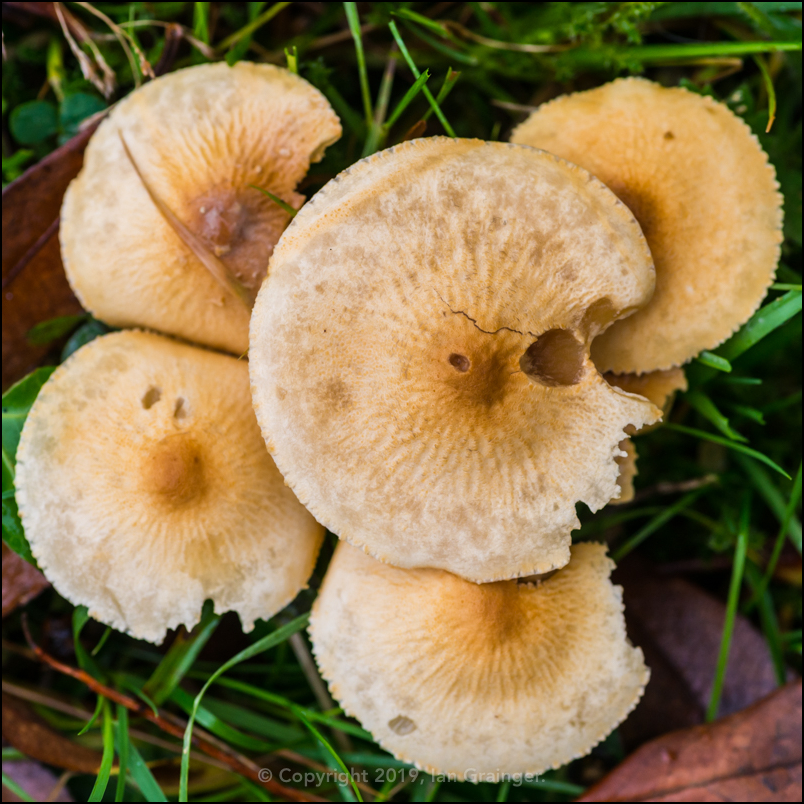 Fungi - October 2019
I'm not sure whether this fungus is a common type of Mushroom or Toadstool but it seems to enjoy growing in the wet conditions of the lawn.
Long Tailed Tits - October 2019
The only wildlife I encountered this week that were hardy enough to brave the awful conditions were a small group of Long Tailed Tits (Aegithalos caudatus), of which these two were amongst.
So this week I went with Pink Nerine as my Image of the Week simply because I thought it was a rather beautiful sight on an awful day...