Raindrop Place - October 2019
It was actually a rather nice morning for my photo shoot in dad's garden this weekend, but there were reminders everywhere of the rain that had fallen in the previous week.
That inspired me to be on the lookout for a particularly photogenic collection of raindrops, which I eventually found resting on some leaves belonging to one of the garden hedges.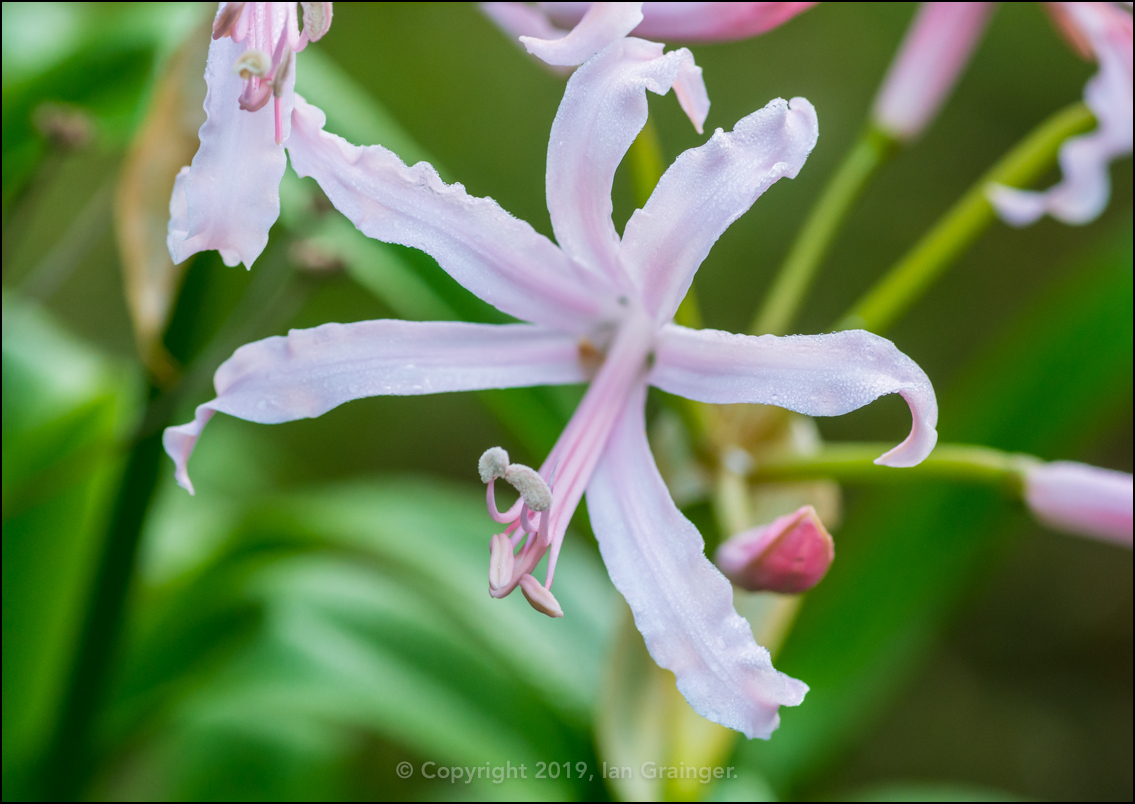 White Nerine - October 2019
I then went off in search of a new Nerine (Nerine bowdenii) bloom that was in bud last week, and thankfully, the bud had blossomed into this pretty white flower.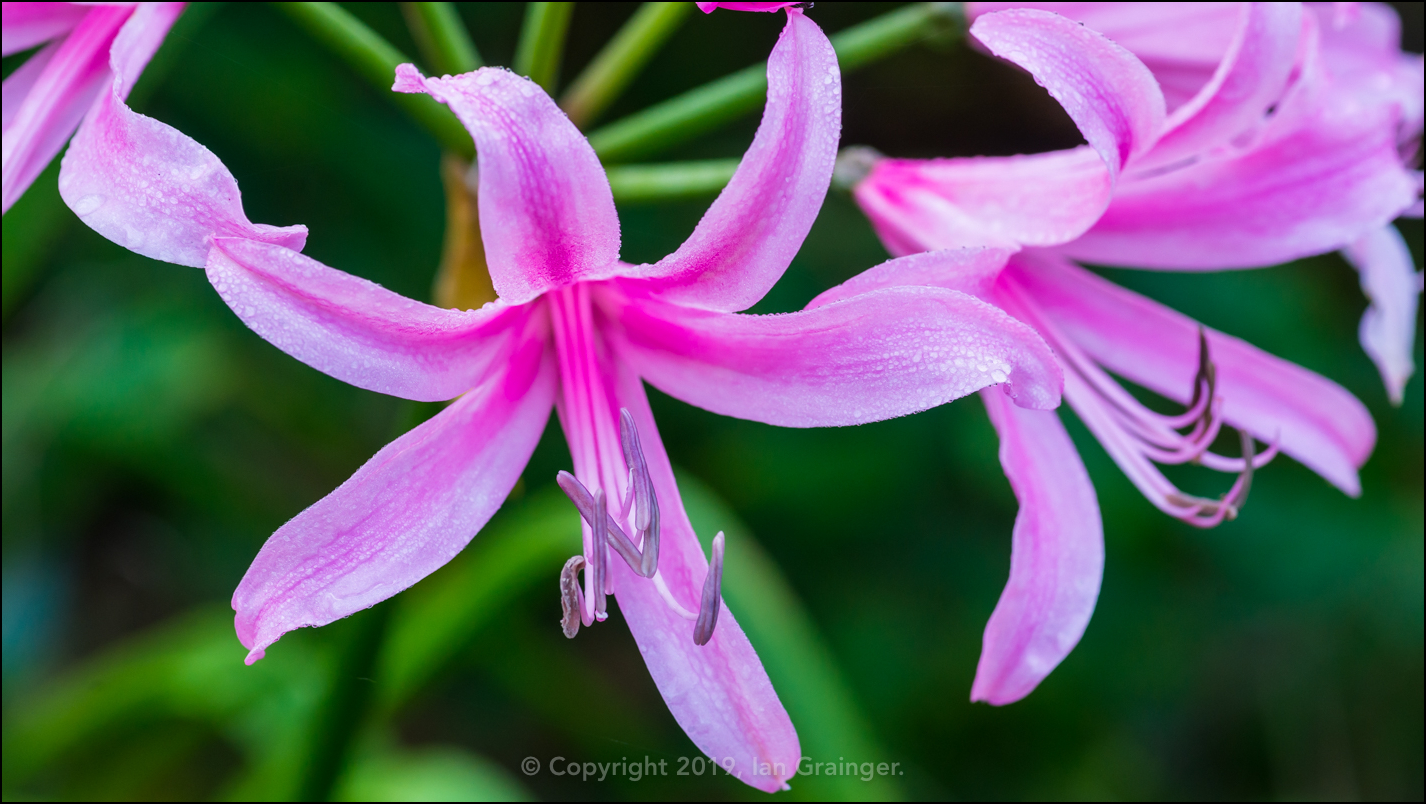 Pink Nerine - October 2019
The gorgeous pink Nerine that I showcased last week was still going strong, and both plants were doing really well considering the amount of rain they'd been subjected to.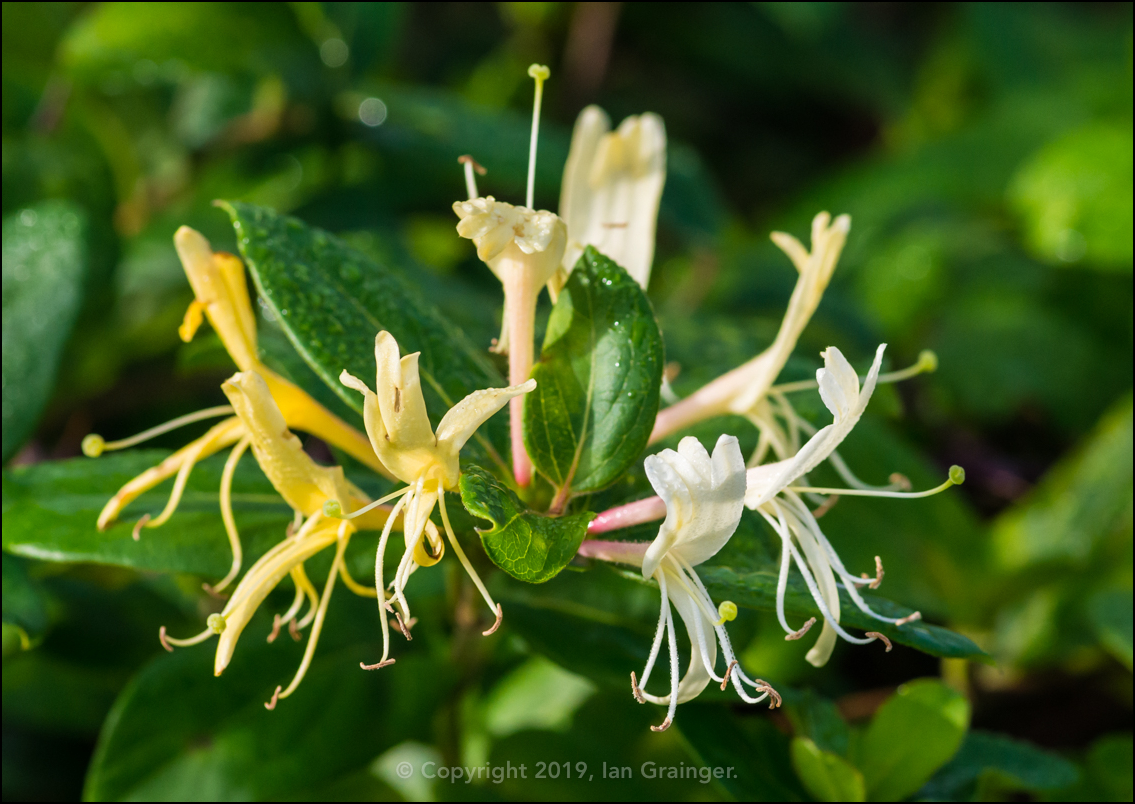 Honeysuckle Colours - October 2019
The Common Honeysuckle (Lonicera periclymenum) plants sometimes seem to be confused about what colour their flowers are going to be. This one was producing both white and yellow blooms on the same flower stem.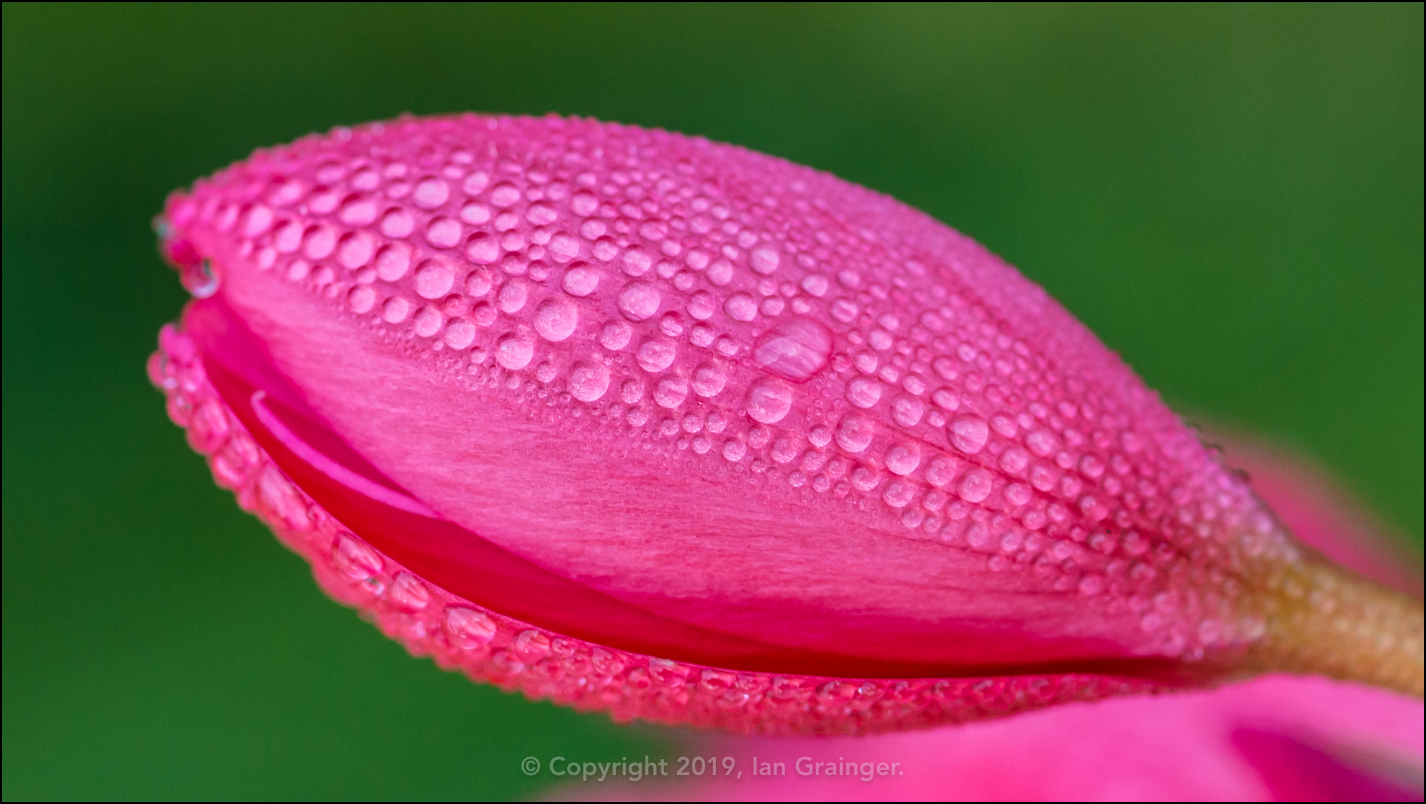 Budding Raindrops - October 2019
The River Lilies (Hesperantha coccinea) remained my favourite flower in the garden at the moment. They even looked photogenic before the flowers had opened, with their petals covered in raindrops.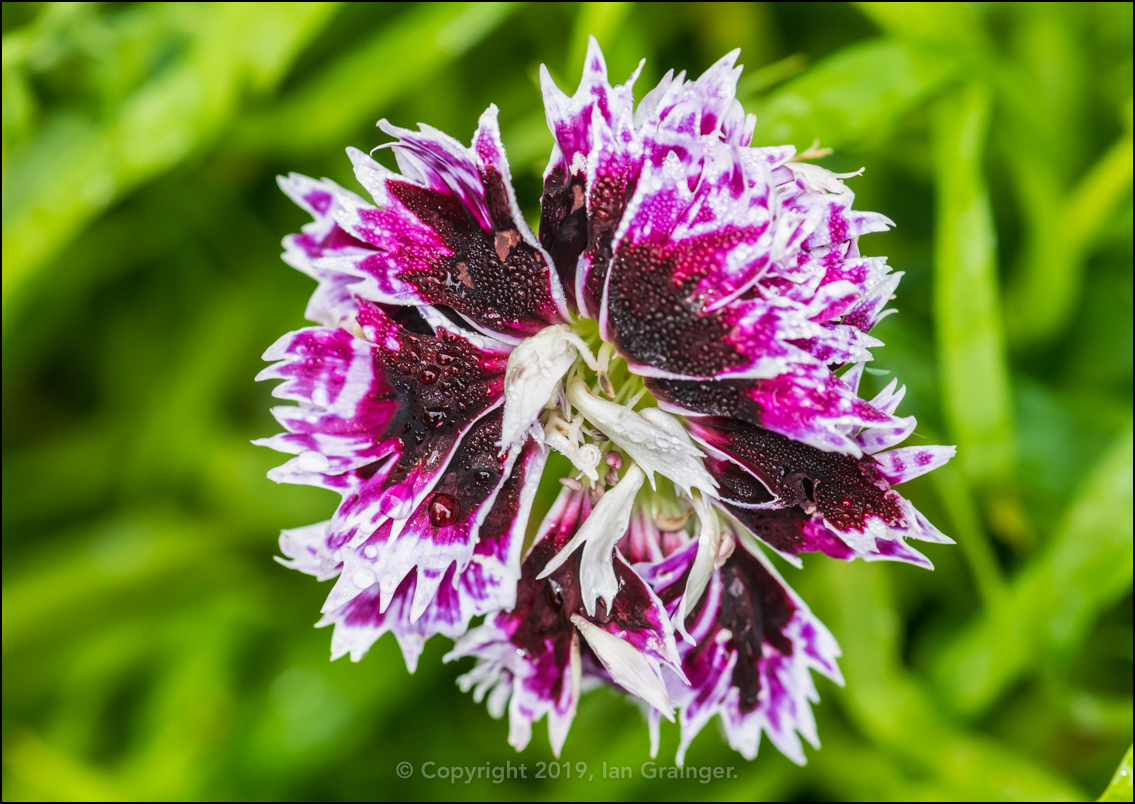 Delicious Dianthus - October 2019
The pretty purple Dianthus (Dianthus chinensis) plants had surprised me by flowering for so long into the season. It was just a shame that they didn't seem to be prolific bloomers, with each plant only producing a handful of flowers.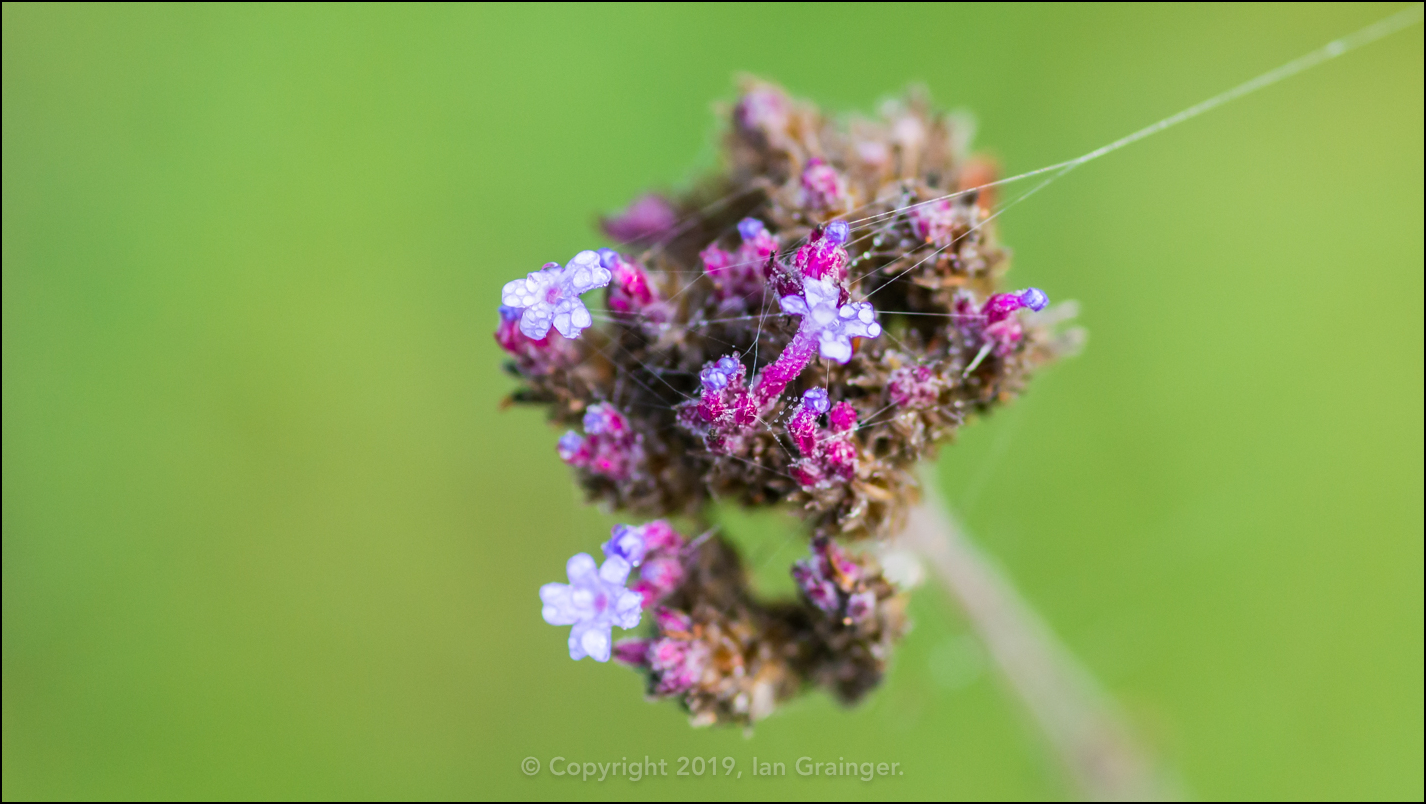 Verbena Finale - October 2019
The last few remaining Verbena (Verbena bonariensis) blooms were on show, but they'd be going to seed very soon.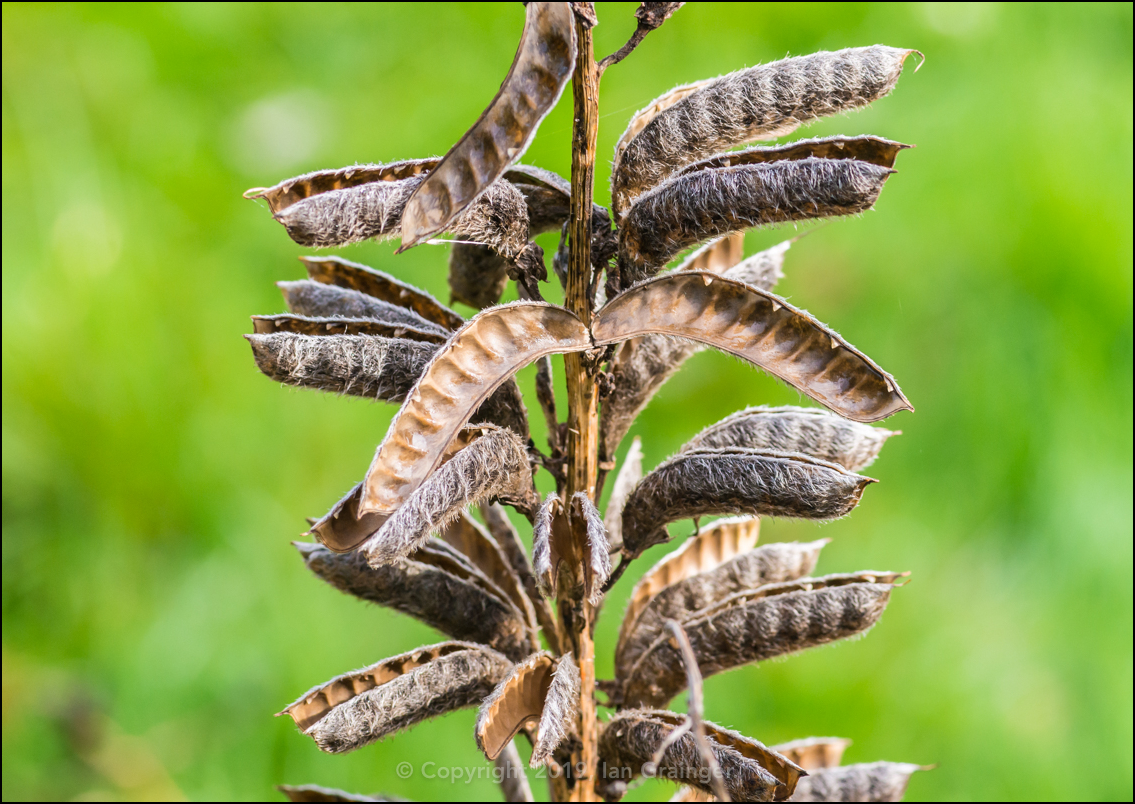 Lupin Bounty - October 2019
The Lupin's (Lupinus) had already gone that way, and most of the seed capsules had burst open, and deposited their contents onto the ground below.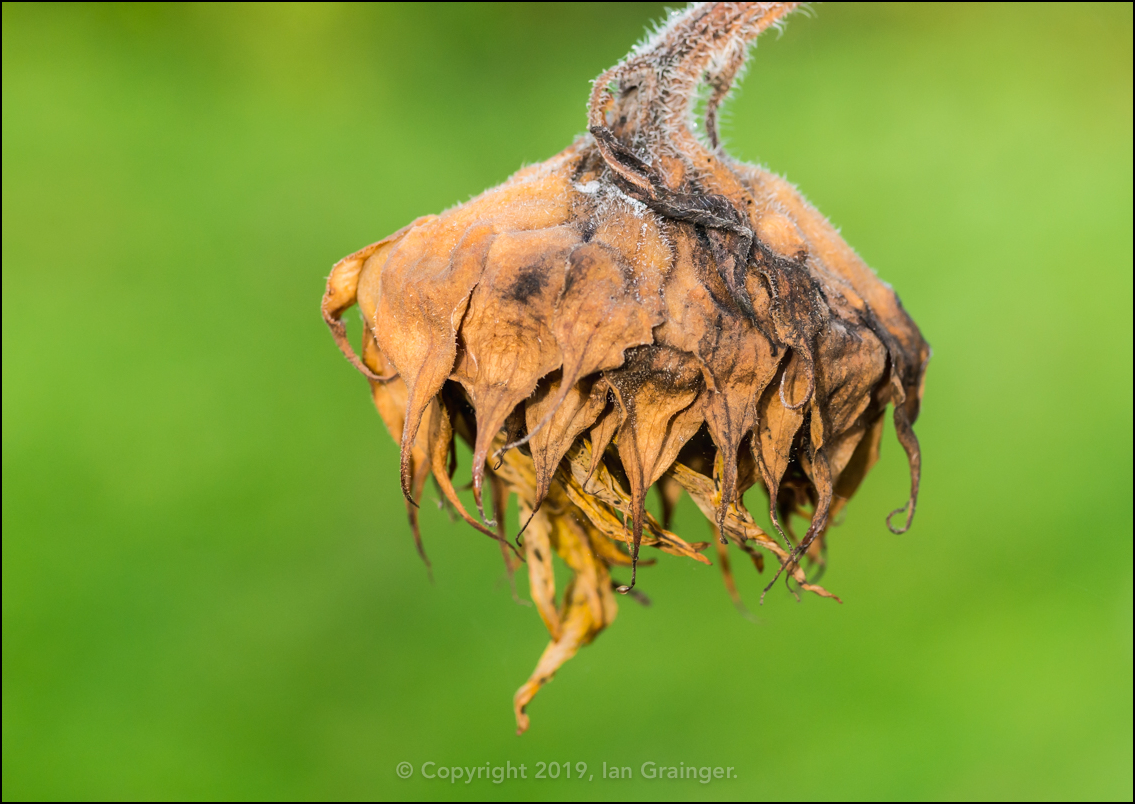 Burned Out Sun - October 2019
The Sunflowers (Helianthus) were also very close to dropping their seed bounty too, although I had plans to collect most of them for planting next year.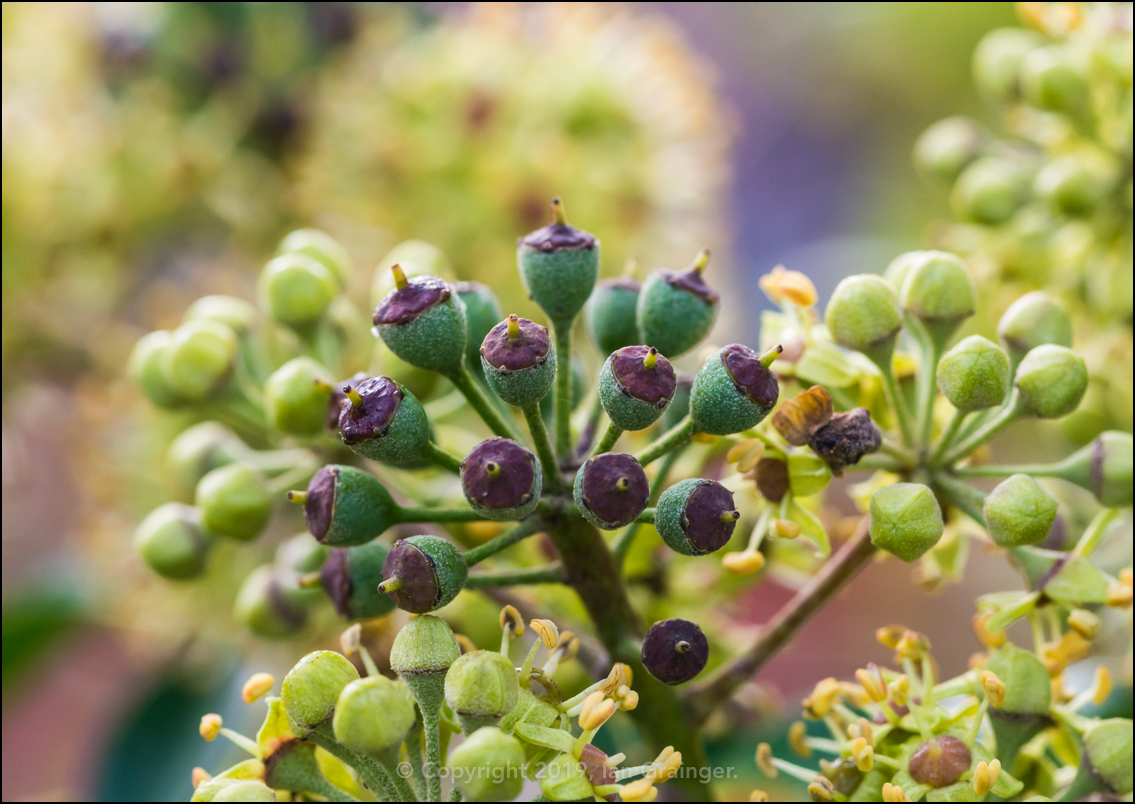 On the Turn - October 2019
The Common Ivy (Hedera helix) blooms had begun their journey of change into becoming berries, although it would be a few weeks before the transformation would be complete.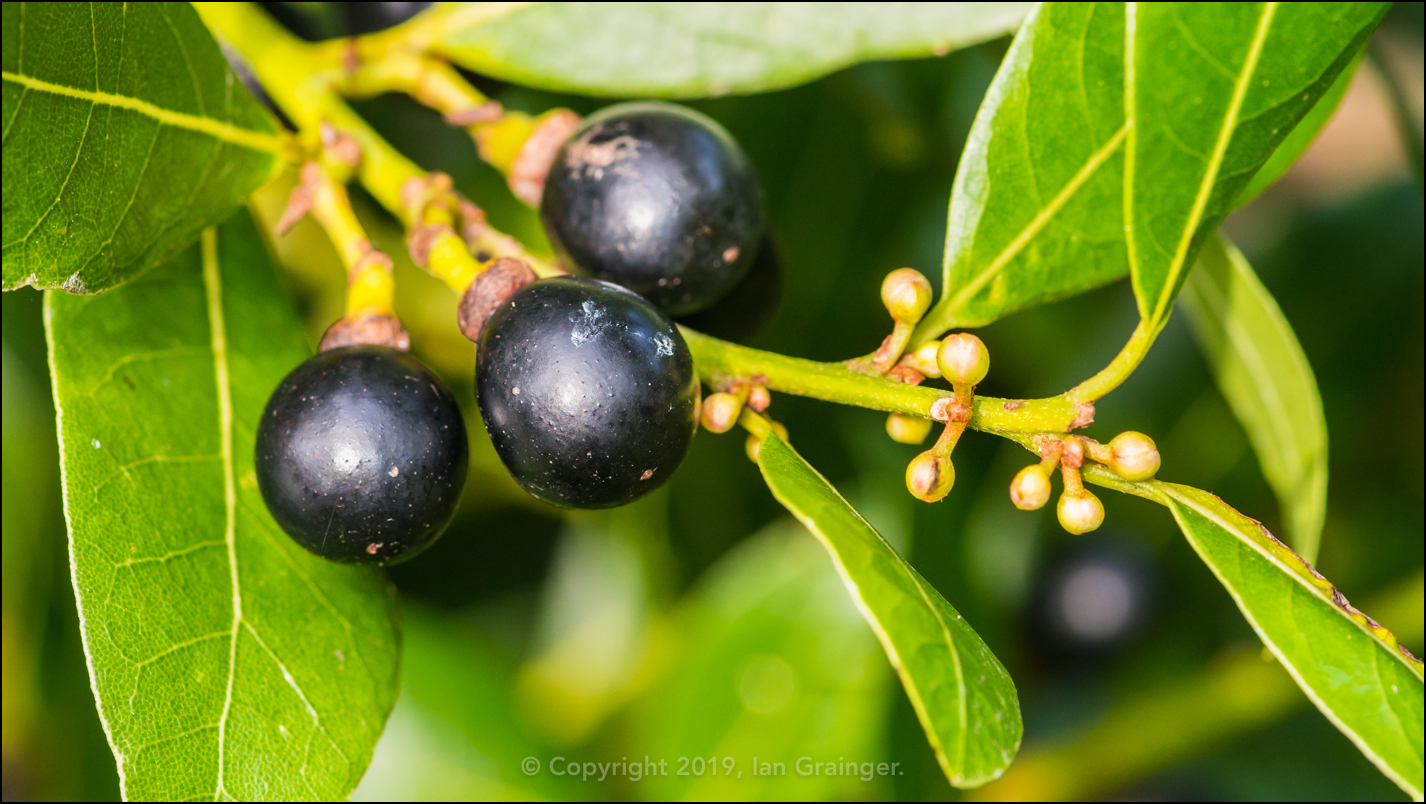 Bay Berries - October 2019
The Bay (Laurus nobilis) tree berries had already arrived, and it looked like there would be plenty more to follow in the coming weeks.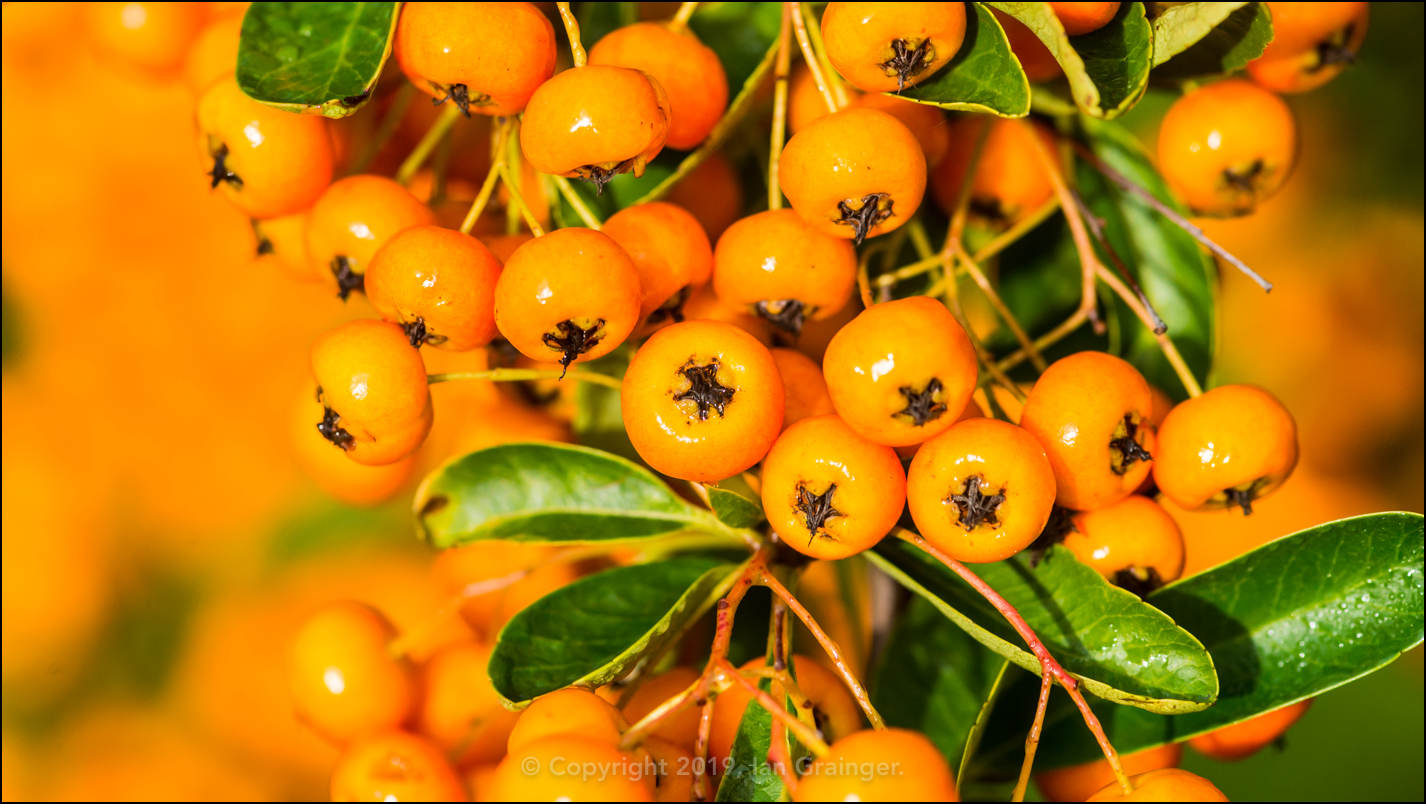 Berries Back and Fore - October 2019
The Pyracantha bushes were absolutely covered in berries, which would be providing essential nourishment for the hungry Blackbirds when the weather turned colder.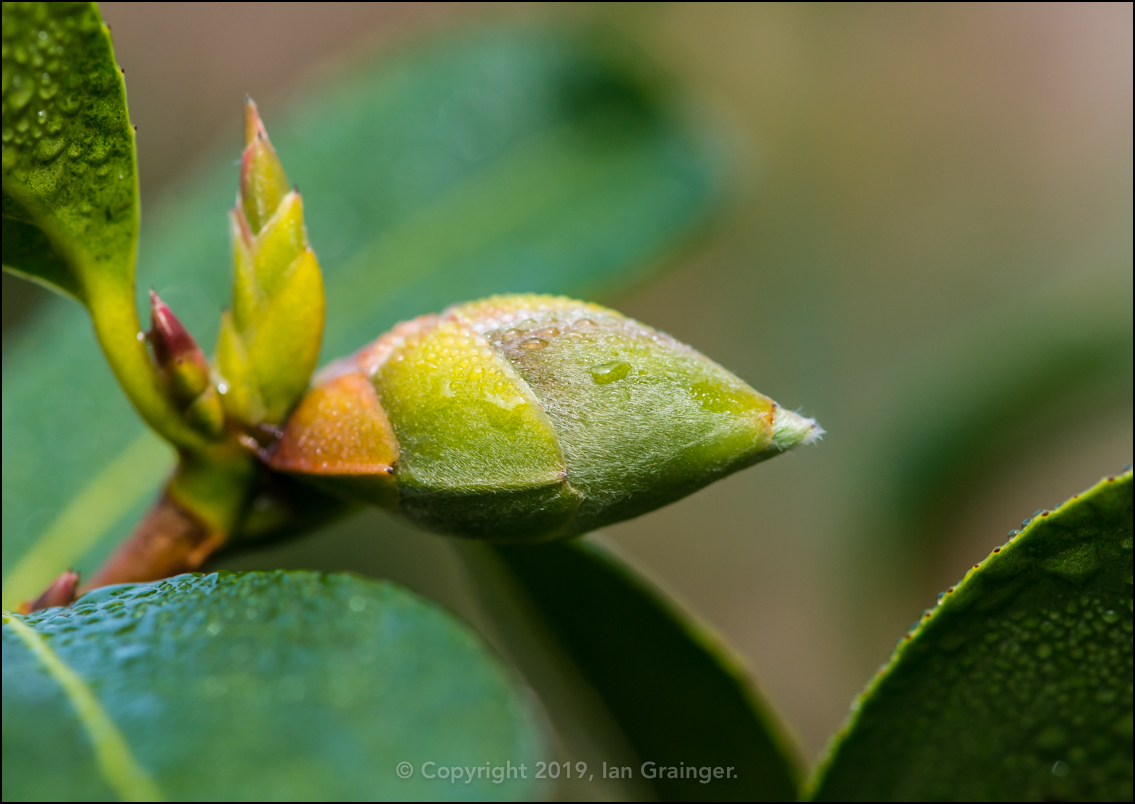 Camellia Kickoff - October 2019
Although autumn had only just arrived, there were signs of springtime in the air already. The Camellia bush had quite a lot of new buds developing...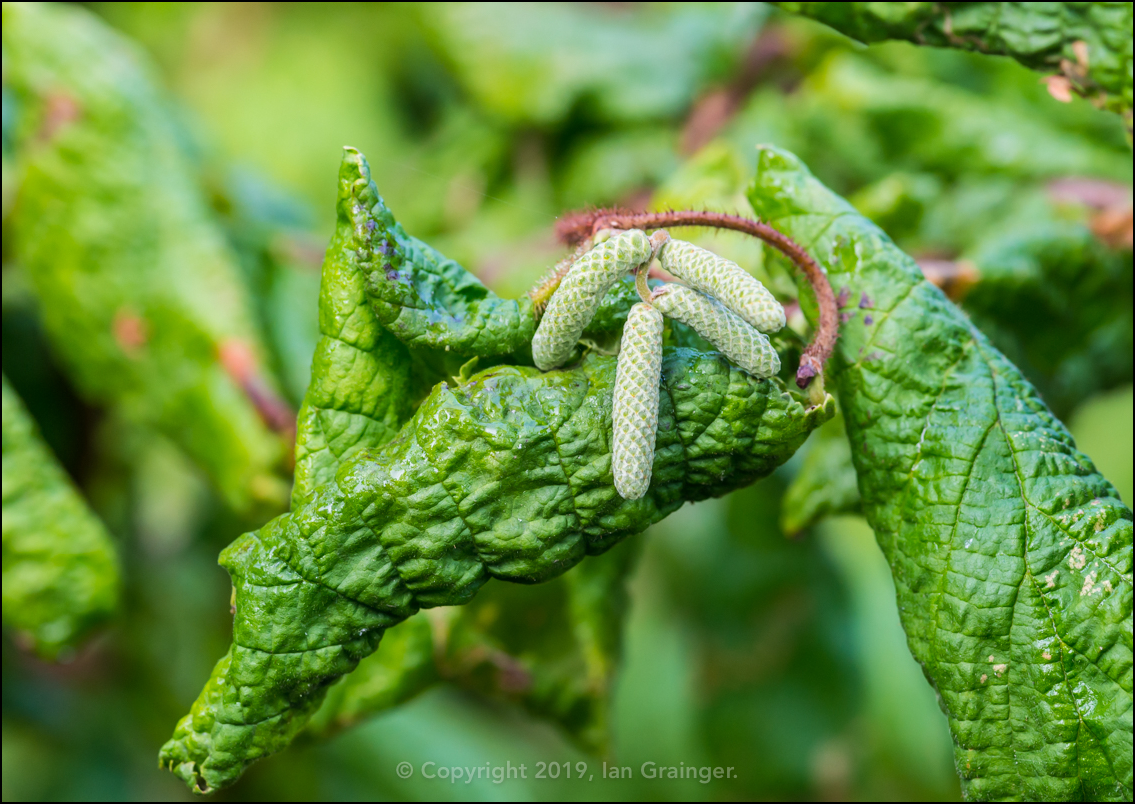 Catkin Kickoff - October 2019
...and the Twisted Hazel (Corylus avellana 'Contorta') tree had already started to produce catkins.
So this week I went with Raindrop Place as my Image of the Week simply because I wanted to embrace the rain, as we've had so much of it recently...