Cotoneaster Bush Berries - October 2019
Another wet and windy week culminated in a bright sunny Sunday for my photo shoot in dad's garden this week. It was a rather beautiful crisp autumn morning as I journeyed around the garden with my camera at the ready.
I thought these Cotoneaster bush berries were the loveliest things in the garden as they seemed to sparkle like rubies in the sunlight.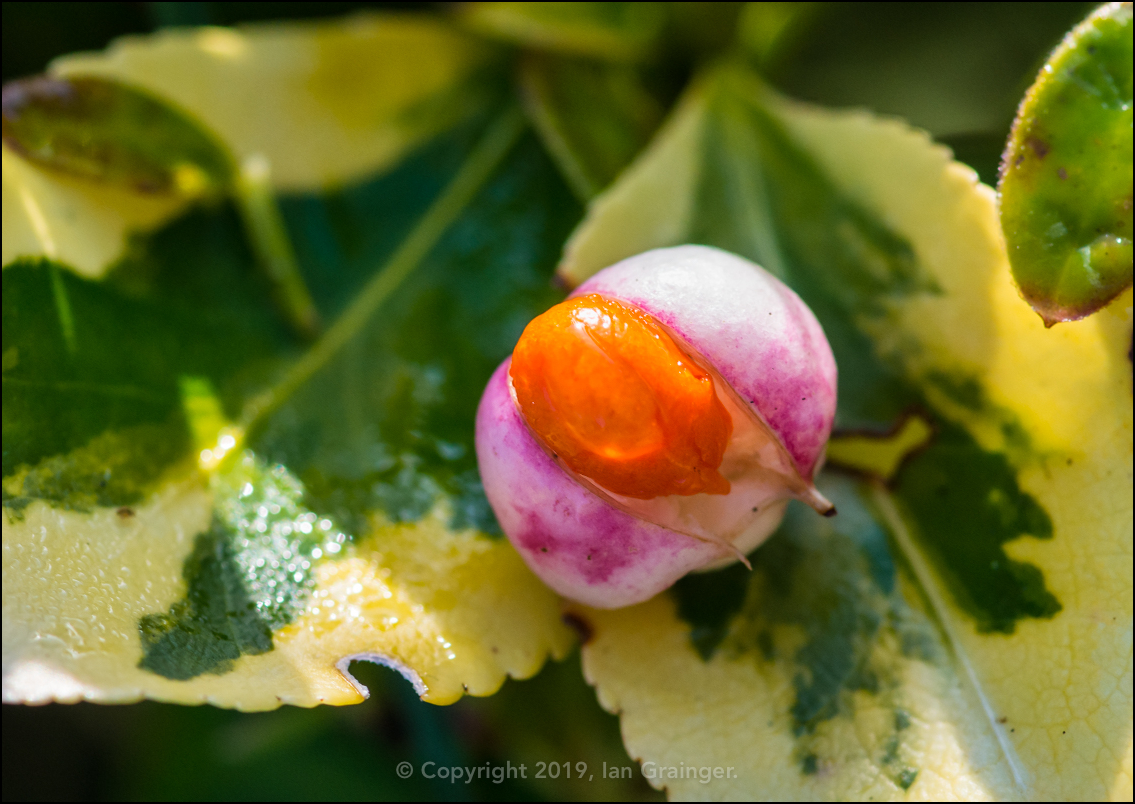 Spindle Bush Berry - October 2019
The Spindle (Euonymus europaeus) bush berries also caught my eye as the orange centres emerged from their pink surrounds.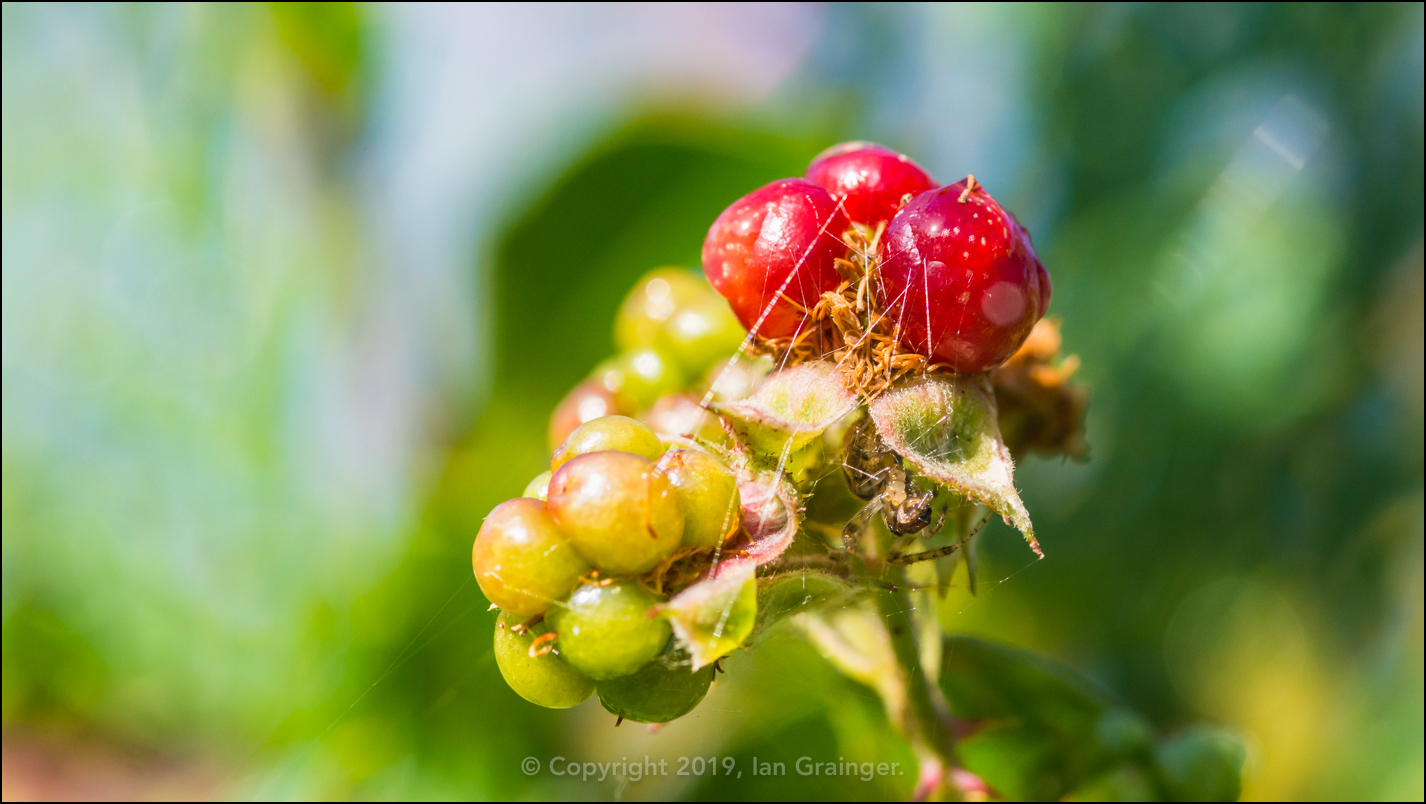 Bramble Berries - October 2019
There were many Bramble (Rubus fruticosus) bushes still producing fruit, although this small cluster had its guardian close at hand...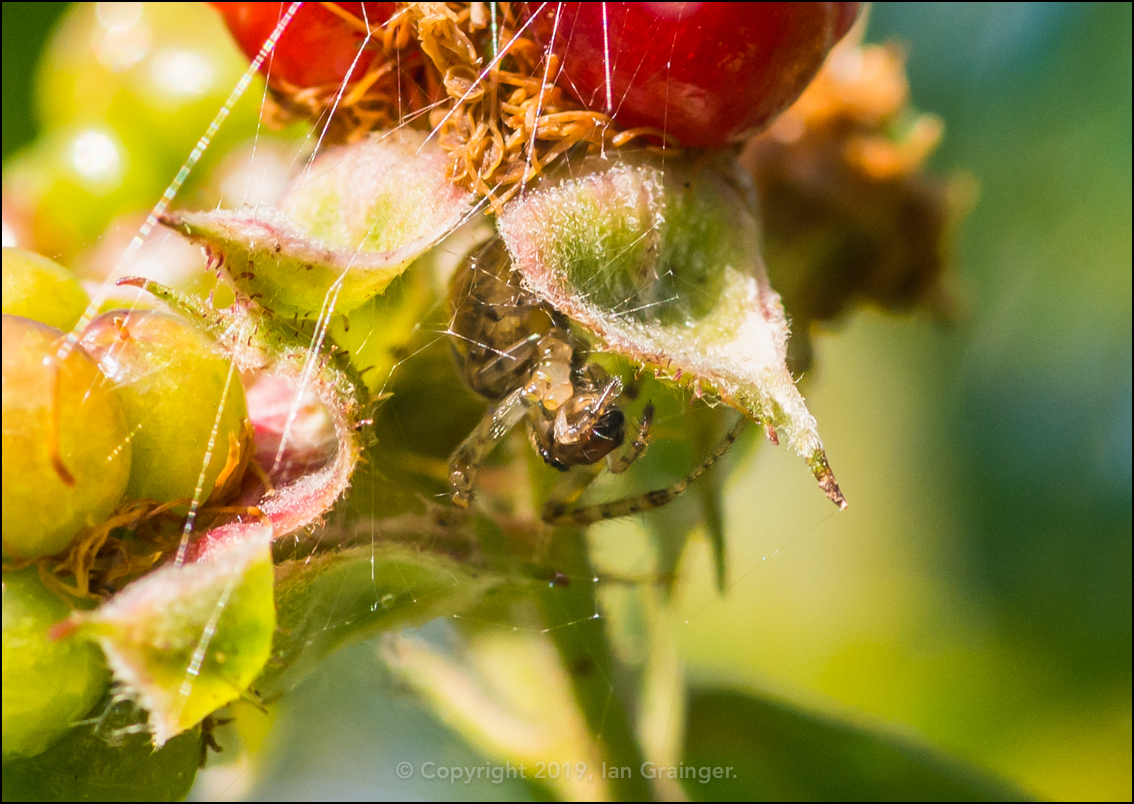 Berry Guardian - October 2019
...in the shape of a Garden Spider (Araneus diadematus) sheltering beneath the leaves.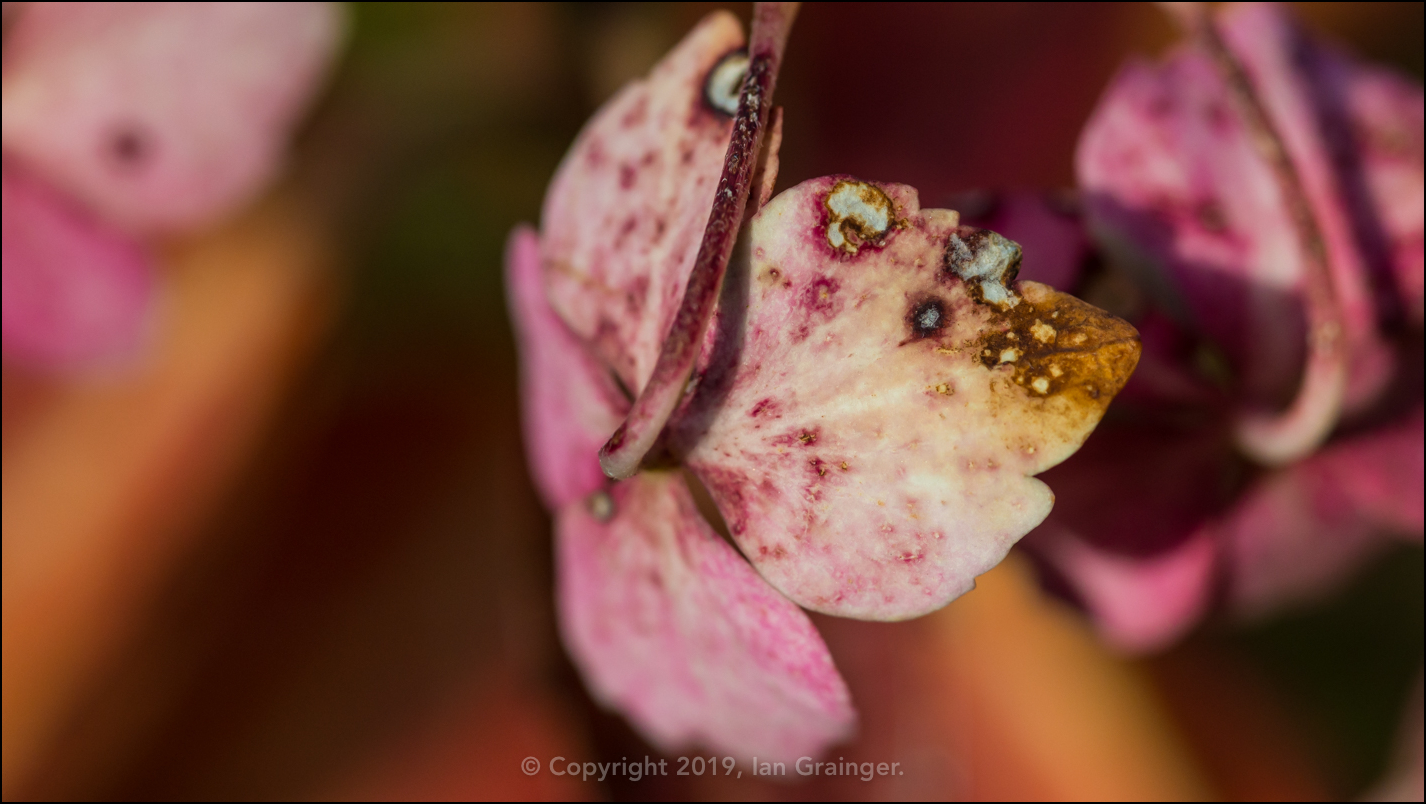 Bract Decomposition - October 2019
My fascination with decaying bracts continued, as did the slow demise of the Lacecap Hydrangea (Hydrangea macrophylla) flower heads.
Acer Glow - October 2019
The blue cloudless skies made a good backdrop to the golden coloured Acer palmatum leaves, although they also meant that temperatures had plummeted.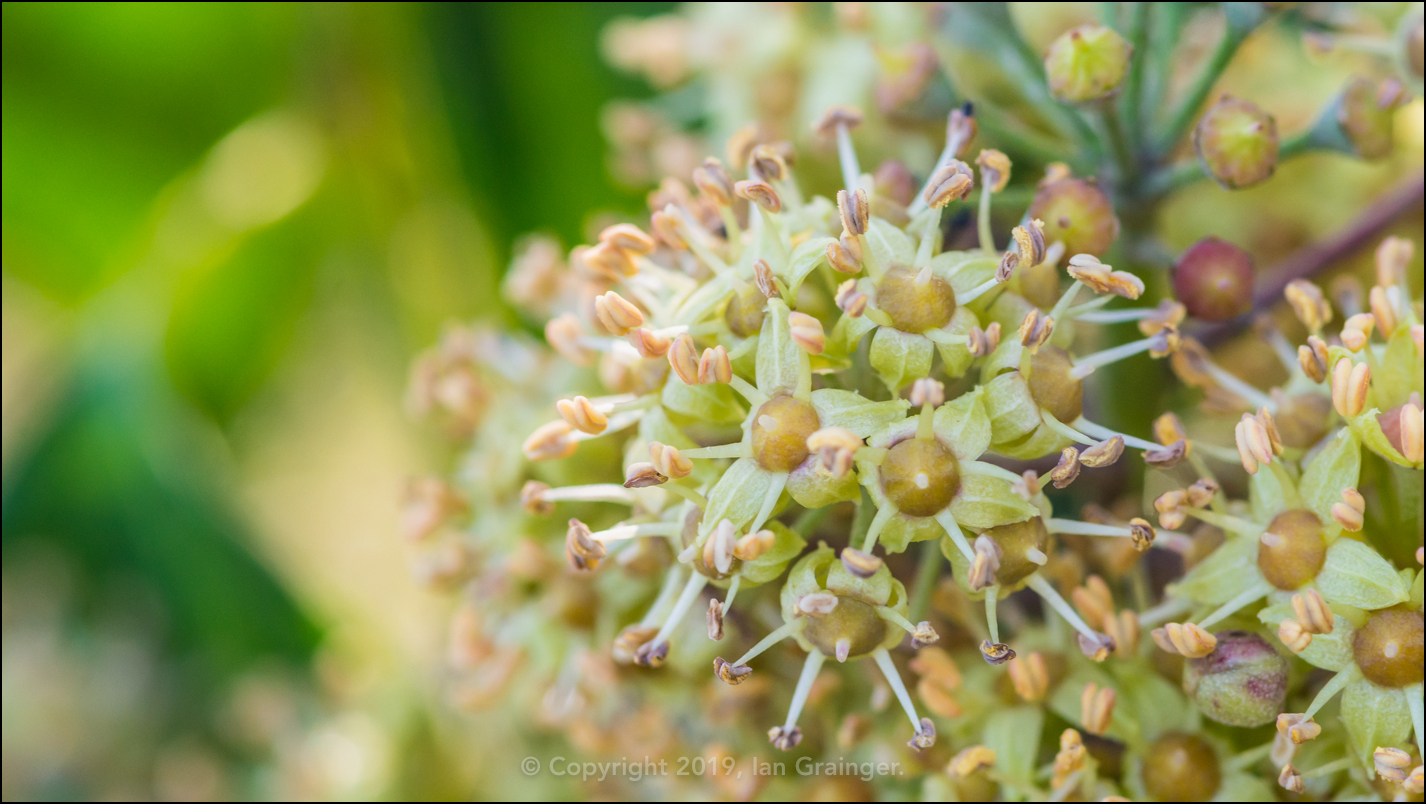 Blooming Ivy - October 2019
At least the sunshine seemed to have persuaded the Common Ivy (Hedera helix) to finally burst into bloom.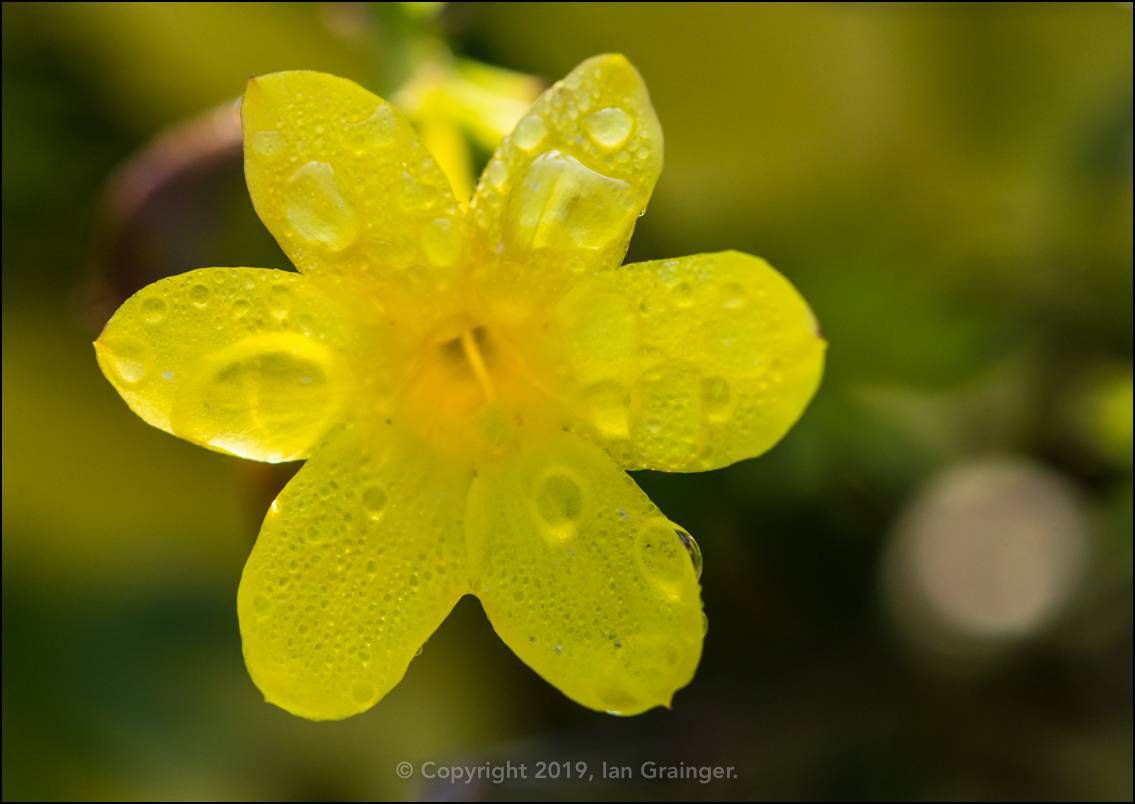 Wet Winter Jasmine - October 2019
The Winter Jasmine (Jasminum nudiflorum) continued apace, as there were significantly more blooms than there had been only a week ago.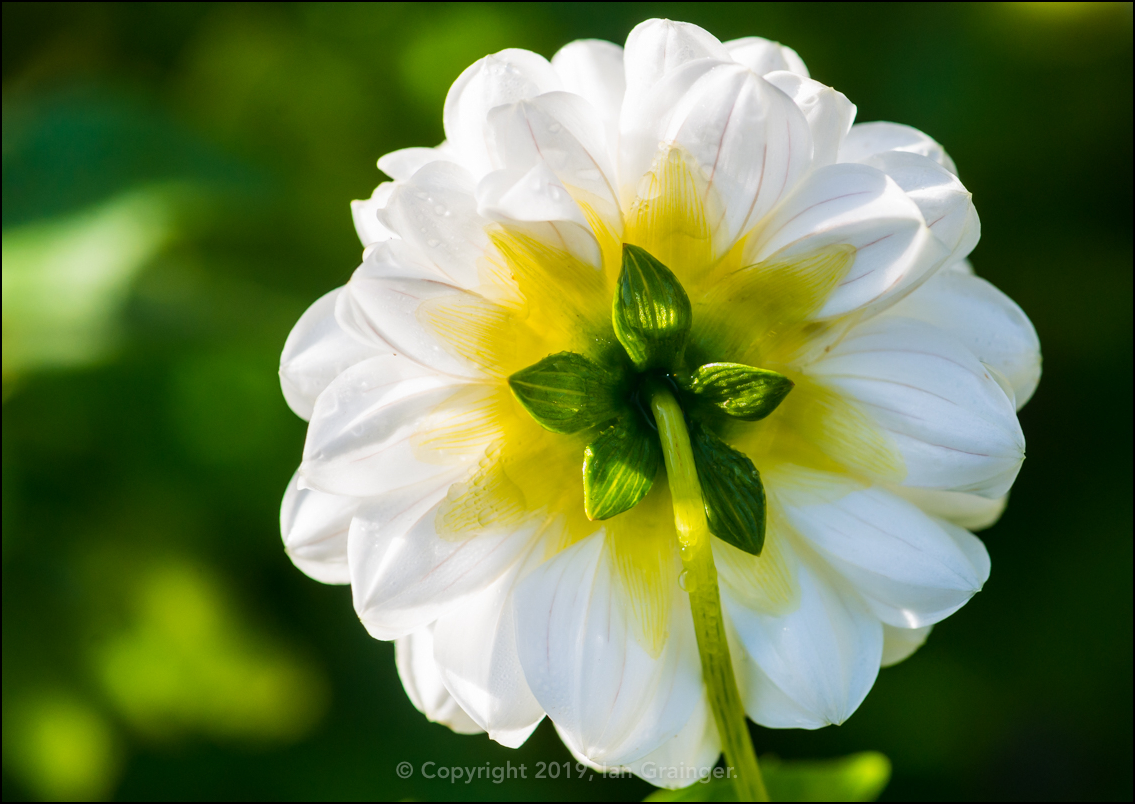 Beautiful Behind - October 2019
It wouldn't be long before the frosts arrived, and this would probably be the last month we'd be seeing the Dahlia blooms, which were beautiful from any angle.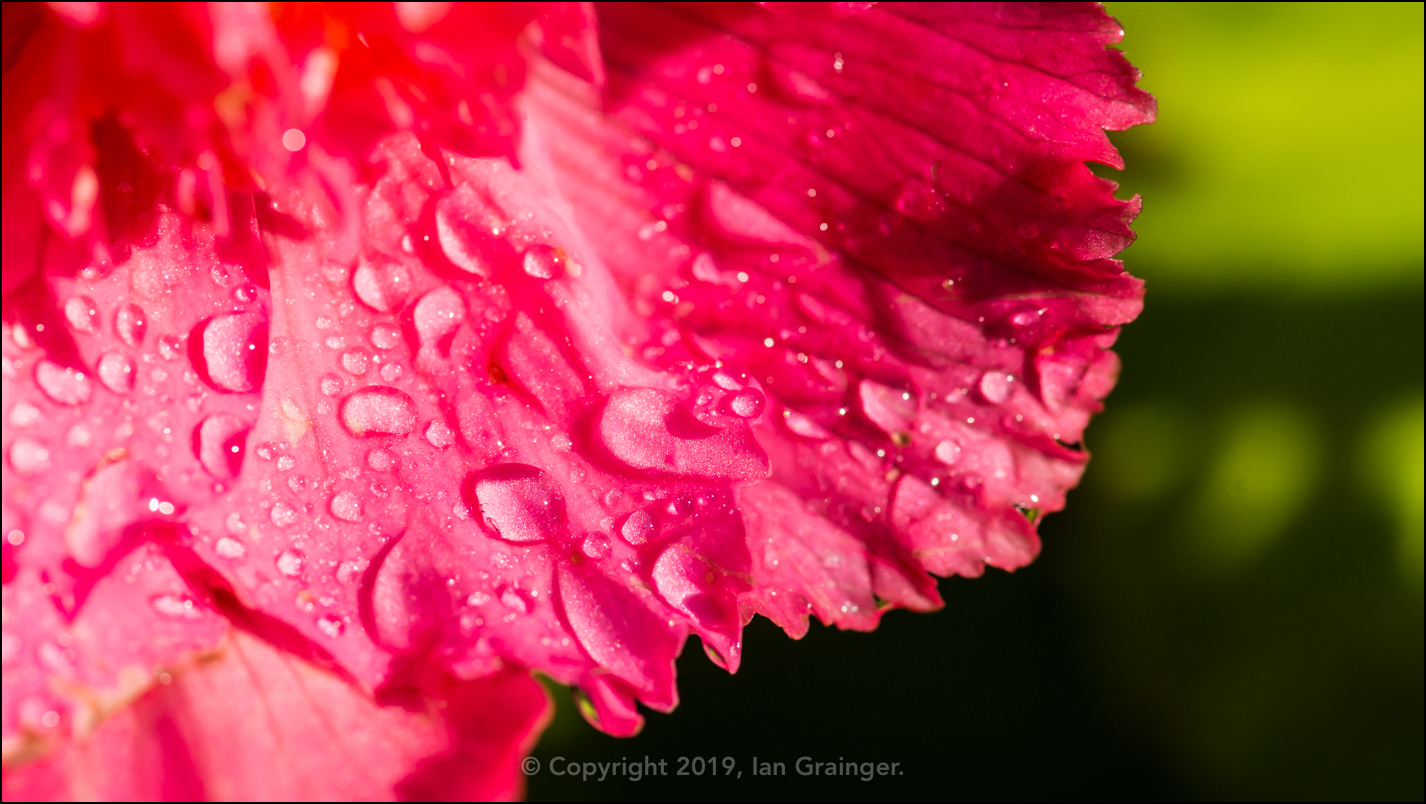 Begonia Droplets - October 2019
There were still plenty of wet places in the garden, and I quite liked how the raindrops looked as they rested on the pink petals of this Begonia bloom.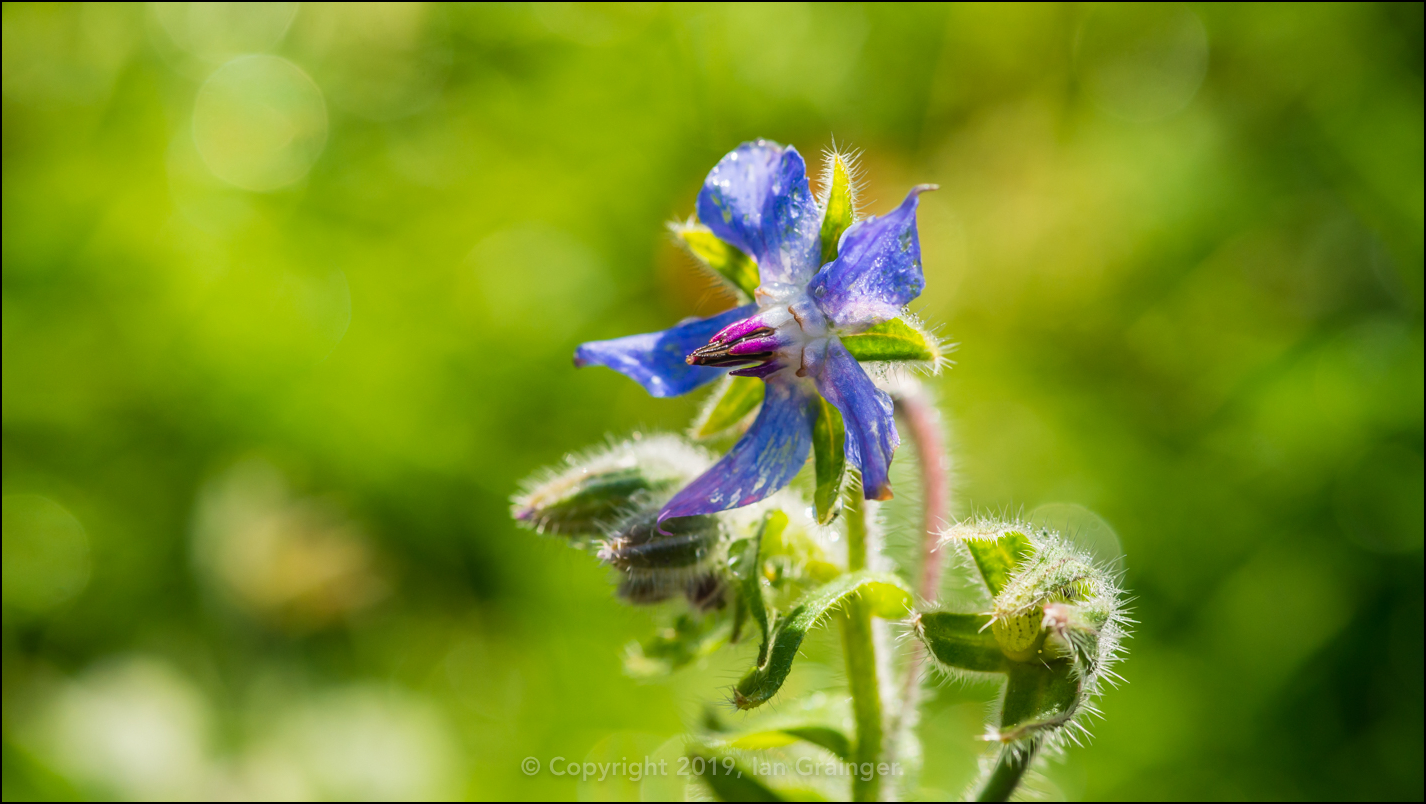 Blue Borage - October 2019
I was quite surprised to see the Borage (Borago officinalis) still blooming, especially as there were about a dozen new flower buds waiting to open.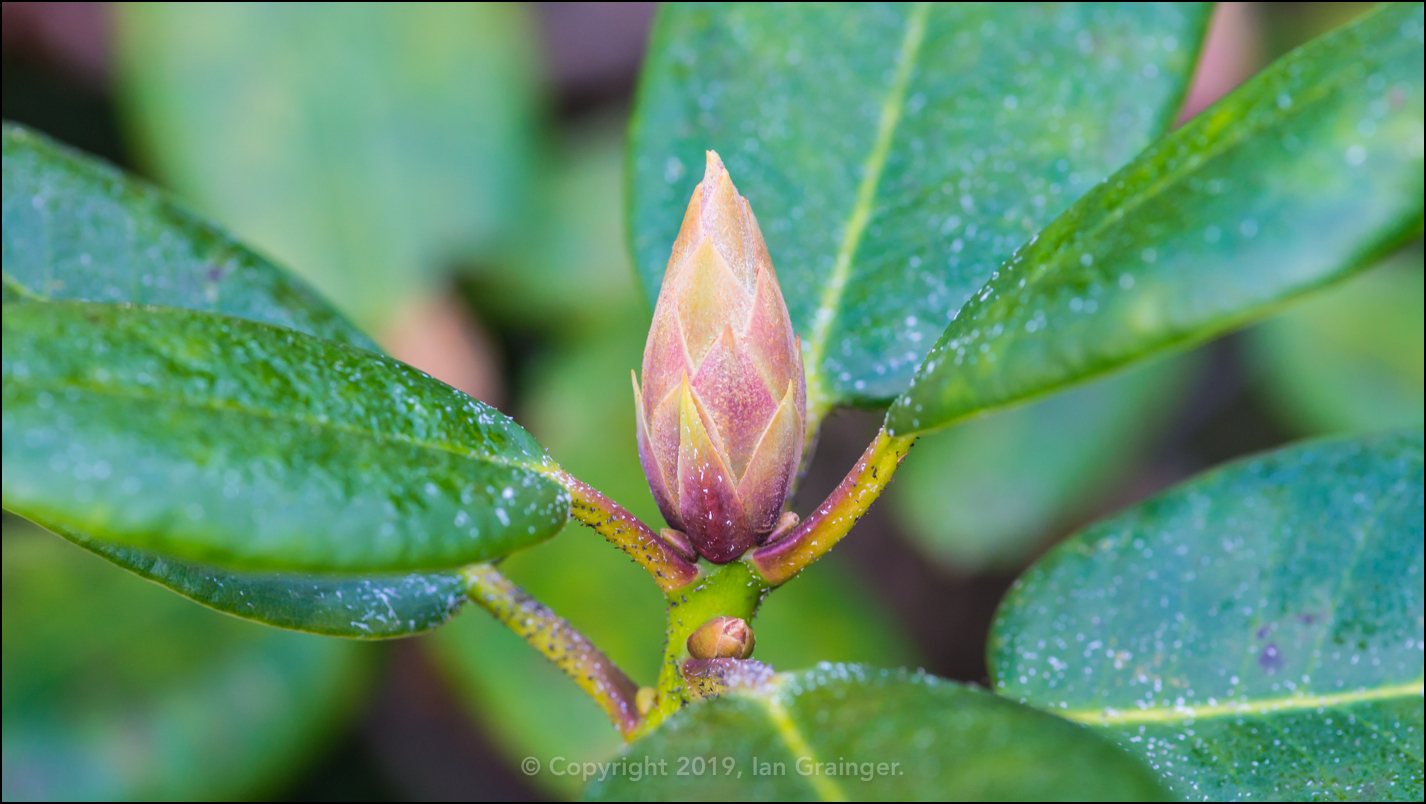 Rhododendron Promise - October 2019
Finally, something for the future. Last week I posted about the Camellia bush getting ready for springtime. Well, this week it was the turn of the Rhododendron bush, with the first few flower buds starting to form.
So this week I went with Cotoneaster Bush Berries as my Image of the Week simply because I loved how they looked in the autumn sunshine...